Is the executive sedan having an existential crisis? Well, the words 'executive sedan' are a tough sell: In these strangest of times, the idea of ascending the corporate ladder and rewarding yourself with a large-ish four-door car seems more outdated than ever. It's certainly difficult to imagine a senior software engineer in the Google-plex plumping for one. And as we know, software engineers are taking over the world.
Jaguar is probably more wedded to a fusty old stereotype than most. While new boss Thierry Bolloré ponders the brand's potentially all-electric future, running the numbers on what was once the company's bread and butter will have him reaching for strong medication or a stiff drink. The XF sold 16,024 units throughout Europe in 2016, which dropped to 5,935 in 2019. This is obviously sub-optimal, and a scenario that won't have been helped by what was lurking round the corner.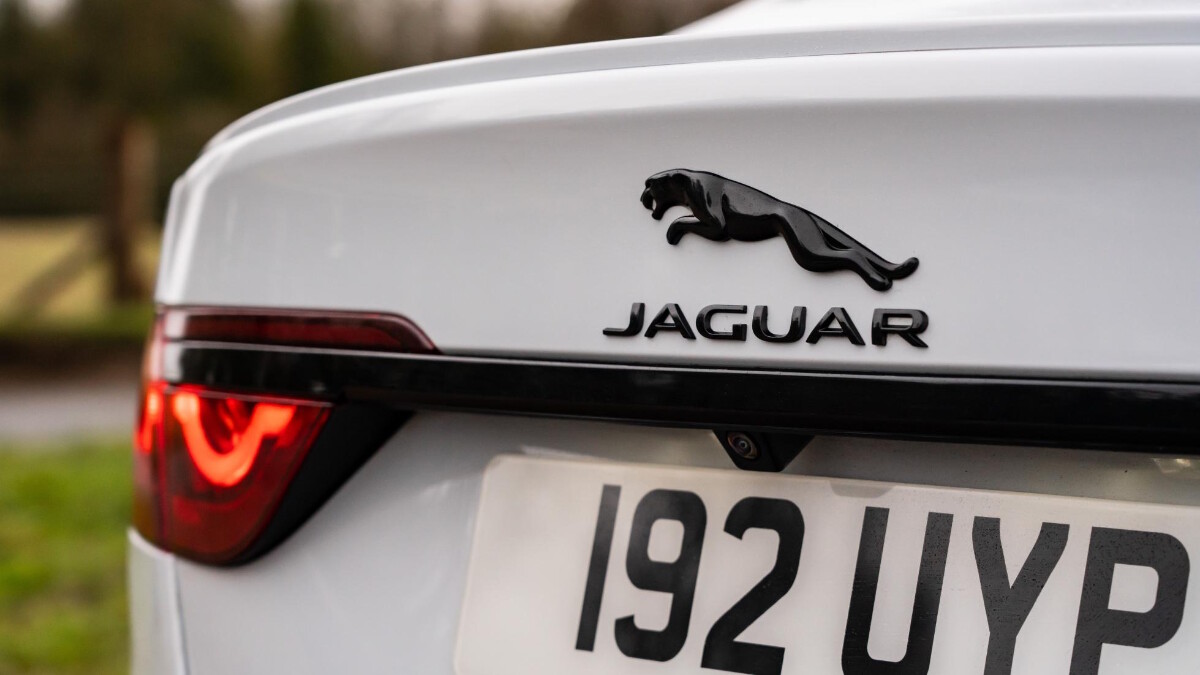 ADVERTISEMENT - CONTINUE READING BELOW ↓
It's a downward spiral the XF in itself has done nothing to deserve, regardless of macro trends and the machinations of the apocalyptic four horsemen. As we've noted before, the XF is possessed of the sweetest handling and ride balance in its class. Maybe no one cares so much about that stuff any more. What they do care about is interior quality and connectivity—two areas in which the XF has been rather less competitive.
This major midlife update addresses that, as well as revising the engine lineup and substantially streamlining the model hierarchy. From 64, there are now 28 derivatives, and just three engines: a 201hp 2.0-liter four-cylinder diesel with a 48V mild-hybrid, and a 2.0-liter gasoline, in 247hp and 296hp form. Prices now start at £32,585 (P2.15 million), which is significantly less than key rivals, and £2,500 (P165,000) less than the outgoing car. Jaguar says this is part of a revised commercial strategy, and it helps reduce manufacturing complexity. But it also suggests a reversal of fortune.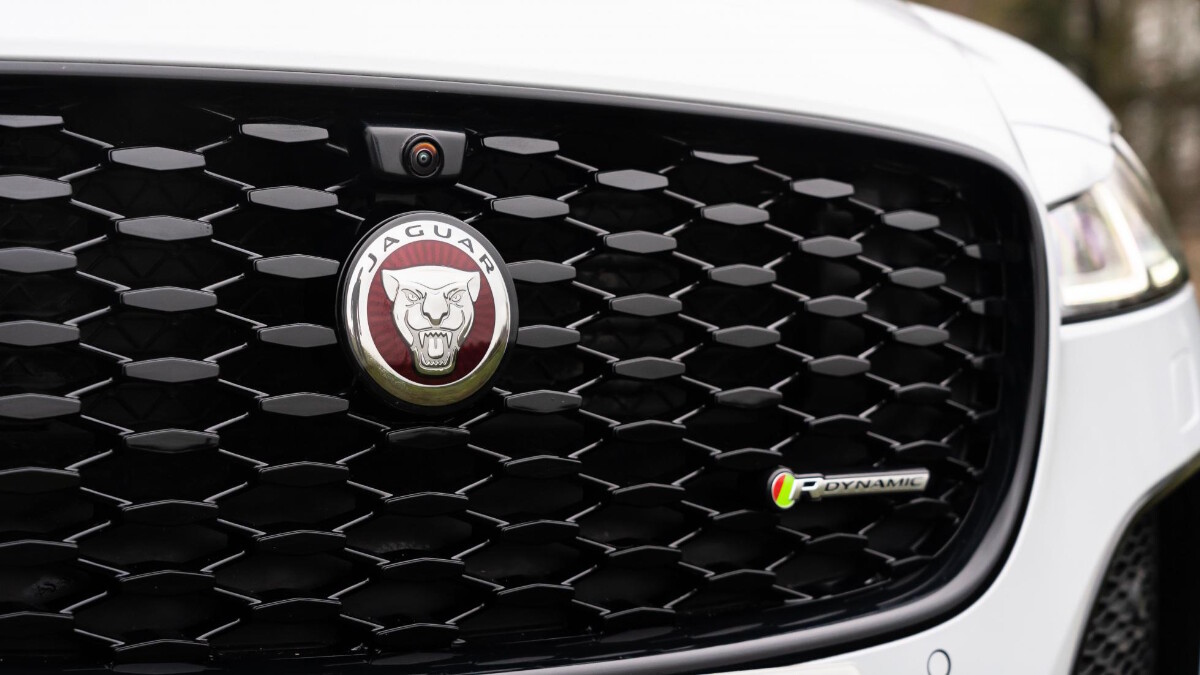 ADVERTISEMENT - CONTINUE READING BELOW ↓
Recommended Videos
Still, keep calm and carry on. There's the obligatory exterior makeover, covering all the usual facelift bases. The front end is punchier, with a more aero-efficient bumper, bigger air intakes, and slimmer LED headlights with a 'double J' design. The Jaguar 'leaper' logo is on the side vents and laser-etched within the headlights. The rear end has an enlarged diffuser and a redesigned bumper that enhances its stance.
As ever with Jaguar, the upshot is a car that looks substantially cooler in R-Dynamic spec, gloss black working much better with the car's fundamentally fine proportions than a more chromey finish. Jaguar has never been much good at alloy wheels, but of the 12 available, five are new. There's no question this is a seriously handsome car, but is that enough?
On the road
Regardless of how 2021 a USP of superior handling and ride balance is, the XF remains an impressively harmonious car to drive. Its aluminum-intensive chassis is rigid if not especially light, suspended on double-wishbones at the front and a multilink setup at the rear. Trying to get your head around the nomenclature of most car ranges is a headache these days, reflective as it is of the trend to downsizing in power units. So it is with the XF P300 R-Dynamic (in SE trim) that we tried first—a 1.8-ton sedan powered by a 2.0-liter 'Ingenium' four-cylinder engine making 296hp at 5,500rpm.
ADVERTISEMENT - CONTINUE READING BELOW ↓
Four cylinders? In a big Jaguar? It's not a very sonorous unit at startup or tick-over, making you pine even more for a six-pot. There must be some sort of correlation between what you hear and your perception of speed, beyond the objective measures of noise, vibration, and harshness. Because although the XF P300 isn't slow—it will do 60mph (97kph) in 5.8sec—this isn't an experience you're likely to go chasing with this particular engine up front.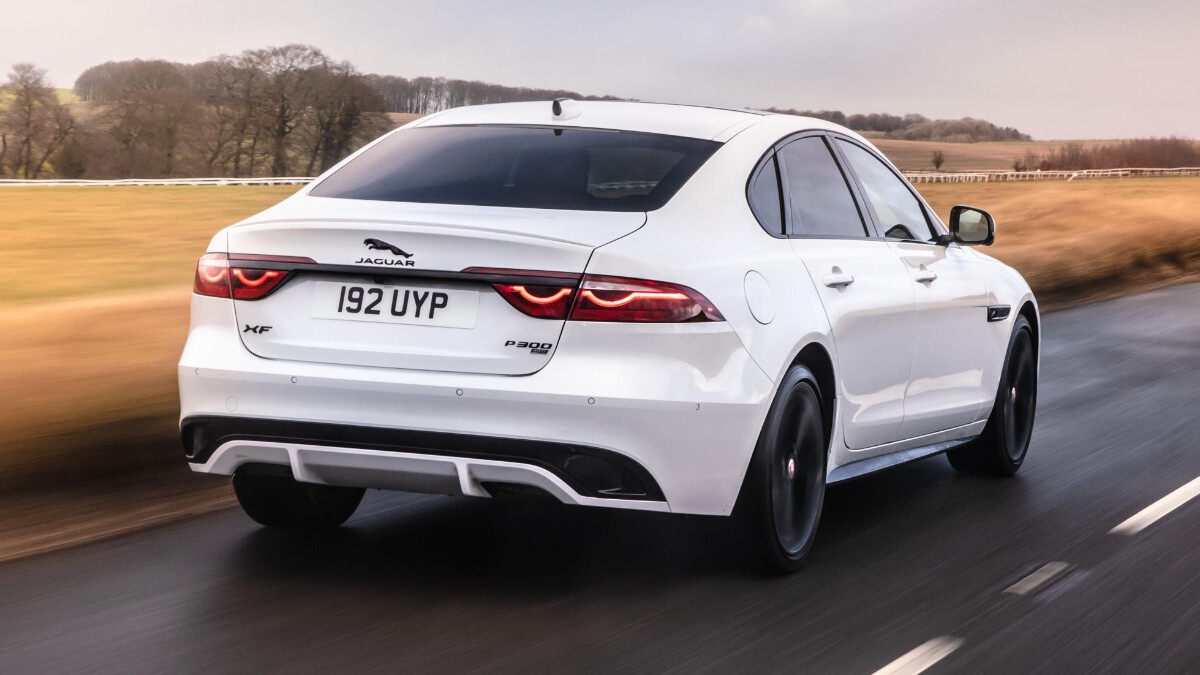 Not a frantic redline dash through the first three or four of the eight ratios on the ZF auto, anyway. Once you're moving, it's plenty refined enough, almost silent at highway speeds, and the combination of the XF's expertly calibrated electric power steering and the serene manner in which it soaks up surface undulations makes this a dynamic exemplar. Standard all-wheel drive ensures it's surefooted even on roads that are glistening perilously at the edges following substantial rainfull. The brakes are fine, the 'box is generally unobtrusive, the overall tone is one of quiet competence rather than anything truly compelling.
Funnily enough, it's the diesel MHEV that feels more genuinely spirited. Less powerful (201hp) but torquier (429Nm versus 400Nm), it settles into a pleasingly loping groove, and gives little away in terms of refinement—although neither version is particularly good on that front. The MHEV uses a belt-integrated starter generator to recuperate energy for a moderate torque-fill effect, storing it in a battery under the rear seats.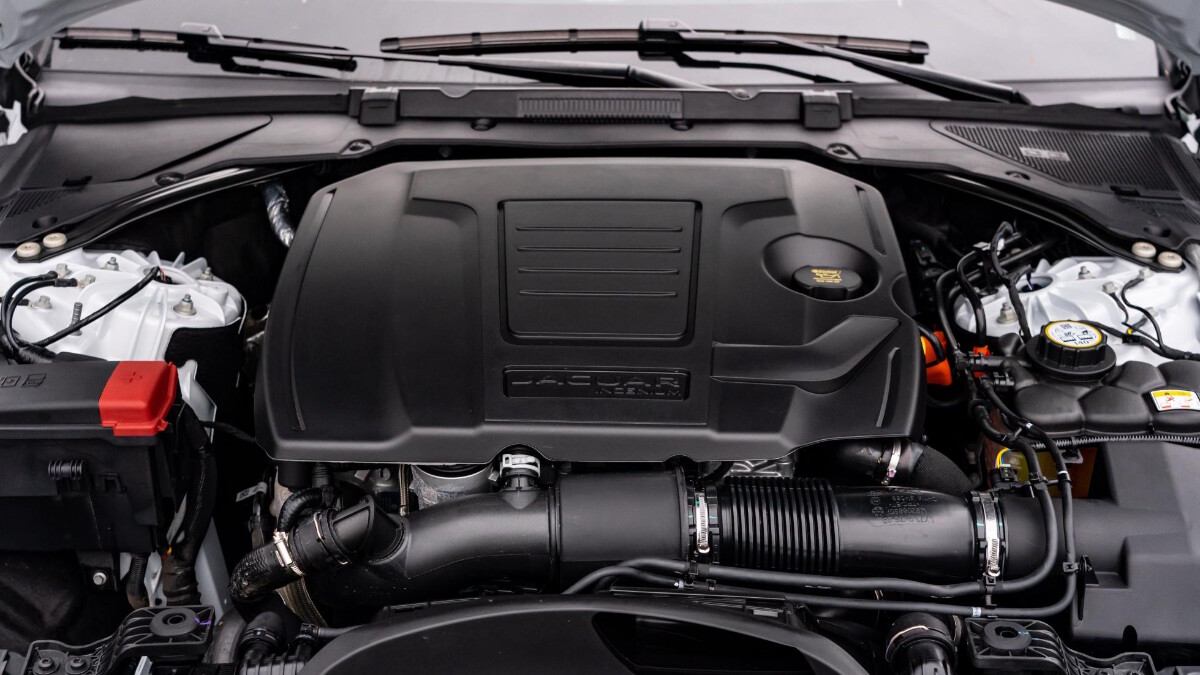 Various drive modes are available—accessed via a little controller with a very expensive machined feel to the right of the drive selector—but after a brief dabble, we left it in Comfort mode. As usual.
On the inside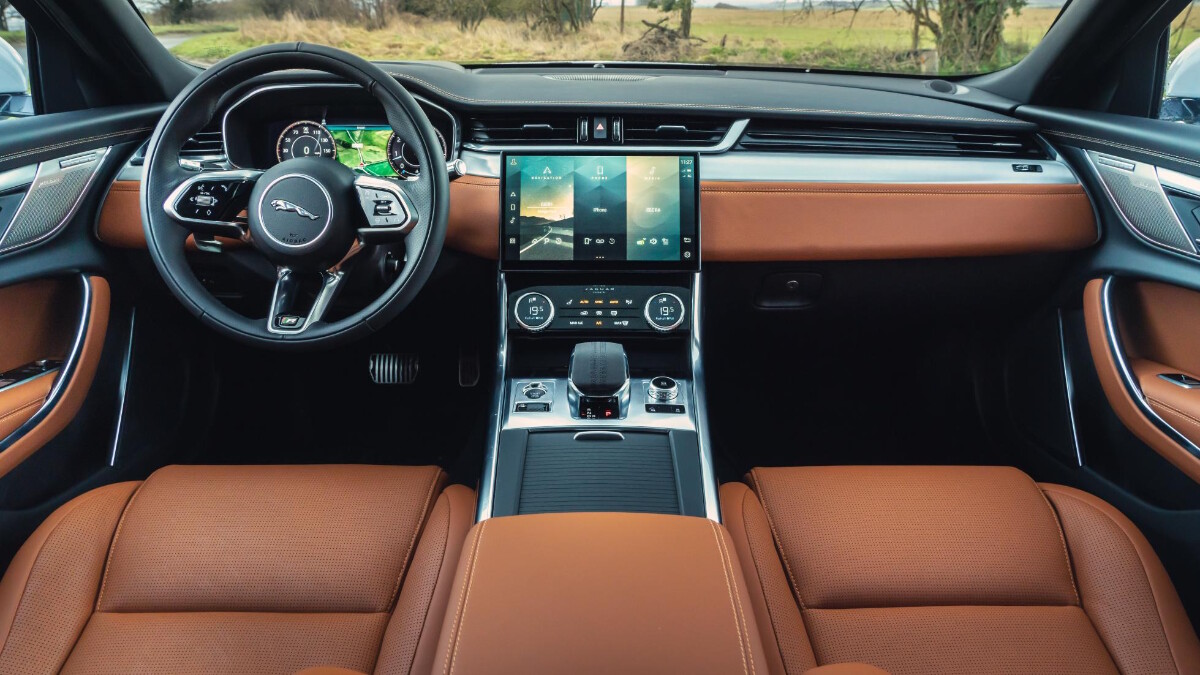 ADVERTISEMENT - CONTINUE READING BELOW ↓
The '70s sitcom man had a strip of wood and an FM radio/cassette to telegraph his superiority. His progeny demands rather more, and inside is where hearts, minds, and wallets are now won. JLR's new 'Electronic Vehicle Architecture'—EVA 2.0—arrives in the XF supporting the company's Pivi Pro dual-sim infotainment system and software-over-the-air tech, future-proofing the car. We've seen this system already on the Land Rover Defender, and there's no question it's a major step forward. Two key attributes: It's fast, and it's extremely easy to use.
And clever, too. Its smart settings use AI to learn a driver's habits for media, phone, and comfort settings, and a remote app tracks the car by smartphone, and can heat or cool the cabin remotely. Pretty soon, we'll need an extra phone just for the apps.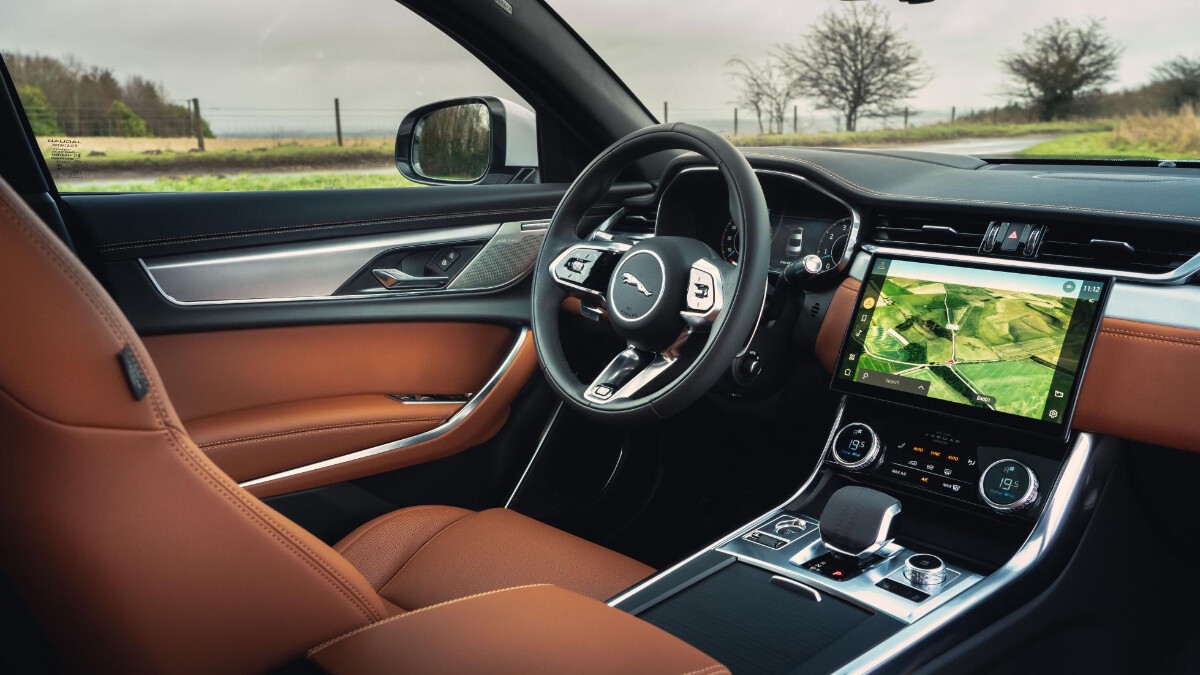 It also looks good. Although smaller than the huge unit so beloved of the Teslarati, the XF's 11.4-inch curved glass touchscreen is chemically strengthened, and has a dual coating for anti-glare and to make fingerprints easier to wipe away. Jaguar says that 90% of the most commonly used functions are located within two taps of the home screen, and the system has its own dedicated power source so it's ready to go as soon as you are. The dual sims and the two LTE modems let it carry out multiple functions simultaneously, Jaguar says, allowing it to stream and implement SOTA updates without having a meltdown.
There's also cloud connectivity, online routing, and live traffic updates—all the stuff a car like this needs to be class-competitive. This is all great news, but its nav system is one of the very few, in my experience, that allows you to flip through views, turn off the volume, and even enter or cancel a destination without making you want to punch yourself repeatedly in the face. In other words, someone has realized that complex tech is only worth the bother if it's immensely easy to use, especially in the automotive context, given the increasing legislative heat around driver distraction. Speaking of heat, the screen itself gets pretty toasty.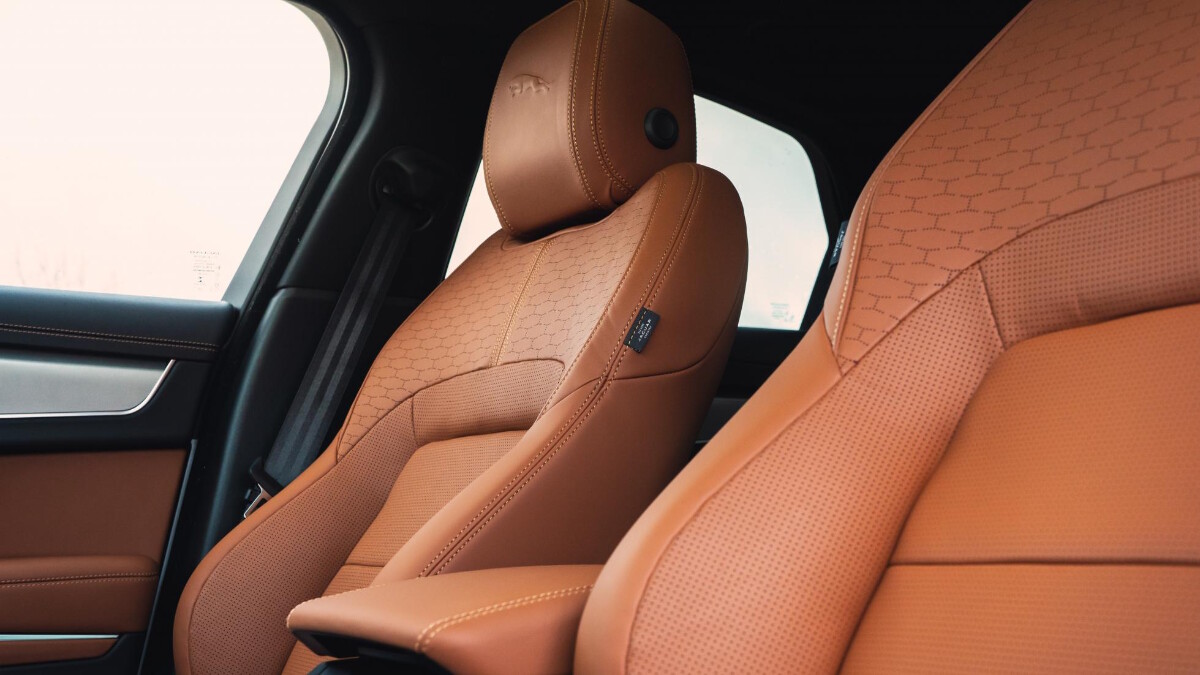 ADVERTISEMENT - CONTINUE READING BELOW ↓
Elsewhere inside, the XF gains extra clarity and customization in the main TFT instrument display. There's active road-noise cancellation, and cabin air ionization uses a PM 2.5 filter to remove particles and allergens (no word on mutating pathogens). Climate control is still done by rotary controllers; you pull it toward you to adjust fan speed. The driver selector is new, and has what Jaguar refers to as a cricket-ball finish. It looks and feels fabulous—part of a subtle undercurrent of Britishness pervading the interior, which also adds an embossed leaper on the headrests and 'est. 1935 Jaguar Coventry' motifs about the place.
All told, this is a vast improvement on the previous car, although even with aluminum and open-pore wood trim options, it's still possible to spec an XF in a way that plunges it back into the 20th century.
Final thoughts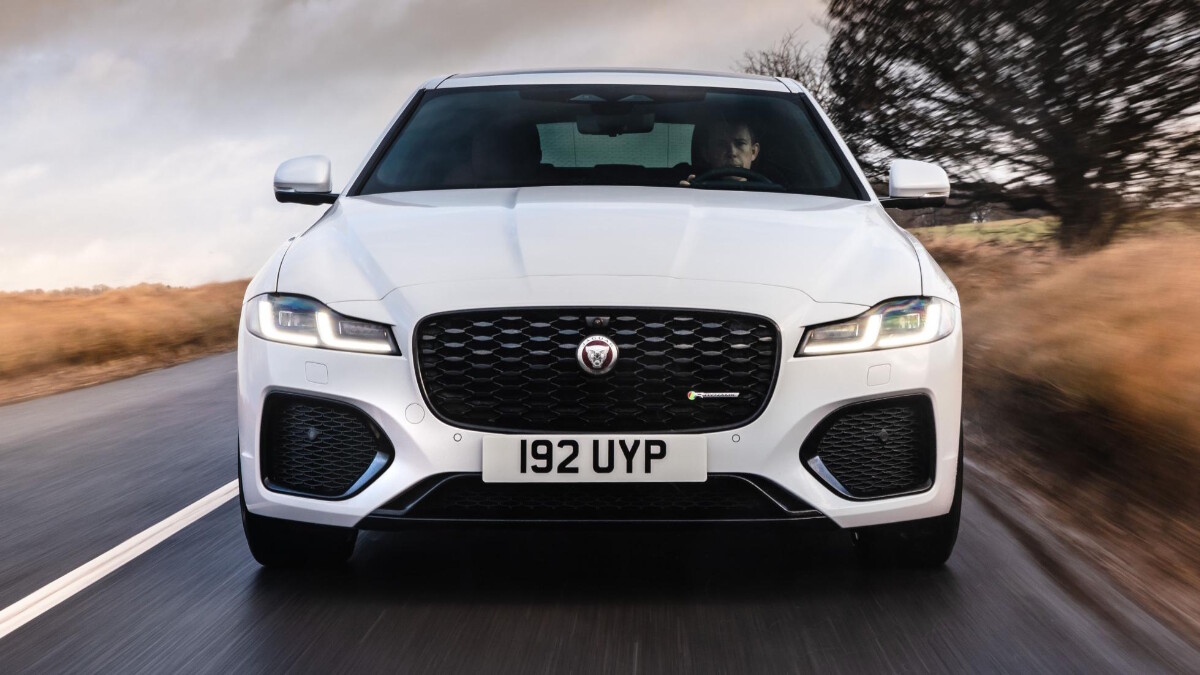 The XF's class-leading dynamics are preserved, while the new interior is in a different world compared to the outgoing car. Whether it's enough to reverse the model's drift toward market indifference is moot, but much of the freshness that makes the electric I-Pace so appealing has been imported here. The XF is as spec-sensitive as ever, but get it right and this is a stealthy, unexpectedly left-field Q-car, regardless of its missing cylinders.
Even so, you can't help thinking that some big questions are currently being mulled over in the Jaguar headquarters, and that this XF might well end up being the last of the line.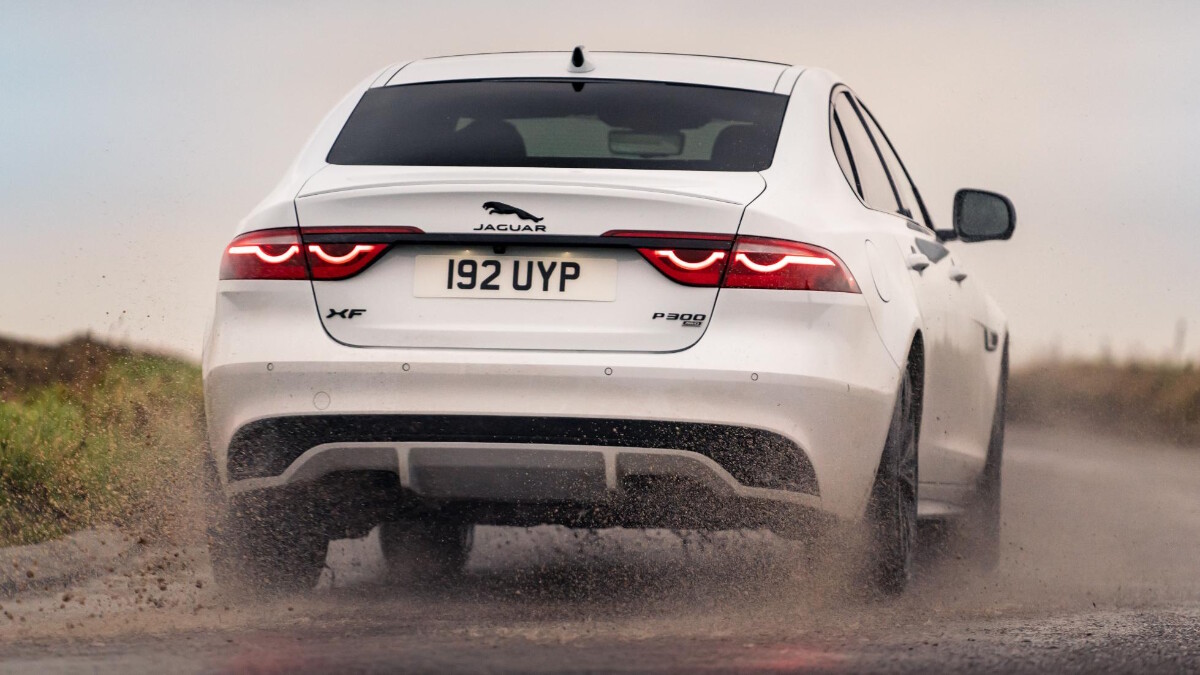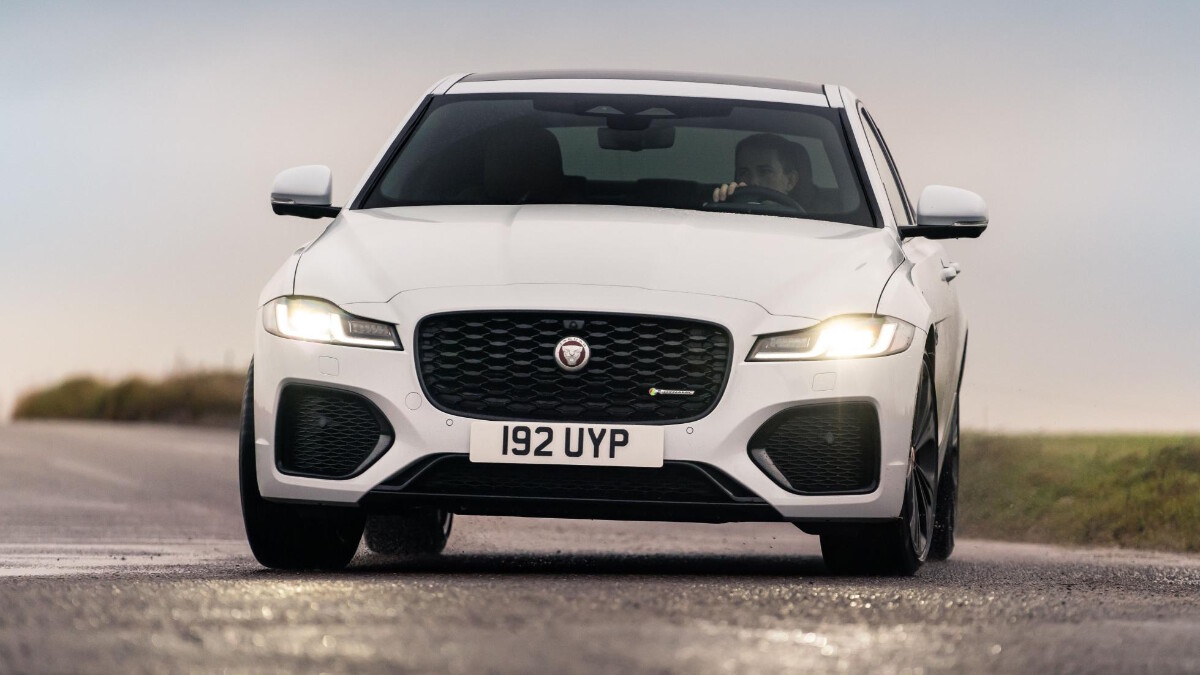 ADVERTISEMENT - CONTINUE READING BELOW ↓
NOTE: This article first appeared on TopGear.com. Minor edits have been made.