It was just late last year that Tesla unveiled the long-awaited range-topping Tesla Model S 'Plaid.' As a reminder, that's the electric saloon with a tri-motor, 1,100hp setup good for a 0-60mph (0-97kph) time of under two seconds and a £130k (P8 million) price tag. Less than six months later, Tesla has used the Plaid's upgrades to unveil a complete refresh of the range and the first significant design shakeup since the viral sensation of a saloon was introduced back in 2012.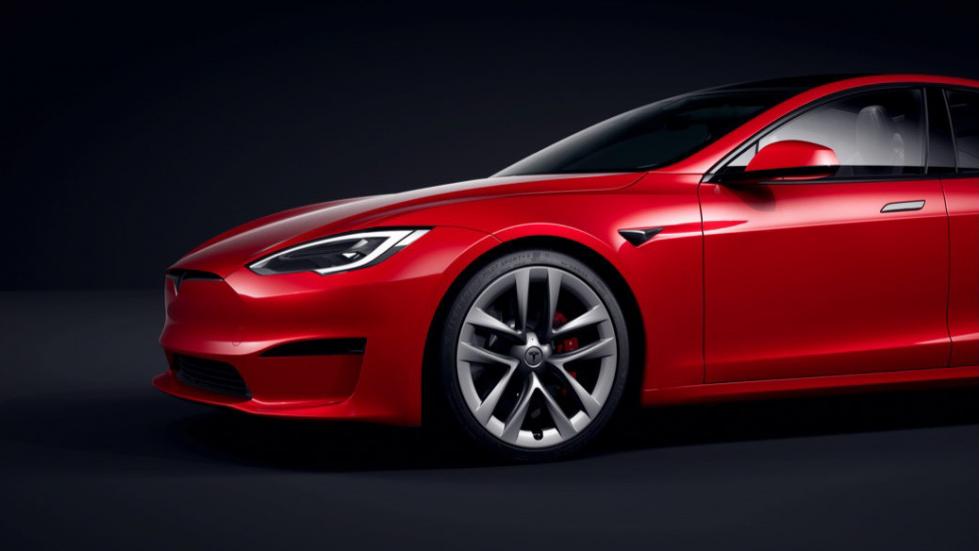 From the pavement, the fresher Model S doesn't look that different. Real Tesla nerds—and there's a few of them—will instantly clock the new front bumper that incorporates a slightly different intake design, tweaked rear diffuser, and updated 19- and 21-inch wheel designs. If you're a keen Tesla twitcher, you'll also notice the exterior trim is now finished in black to match the Model Y. "Big deal" we hear you sigh. But check out the inside.
Continue reading below ↓
Recommended Videos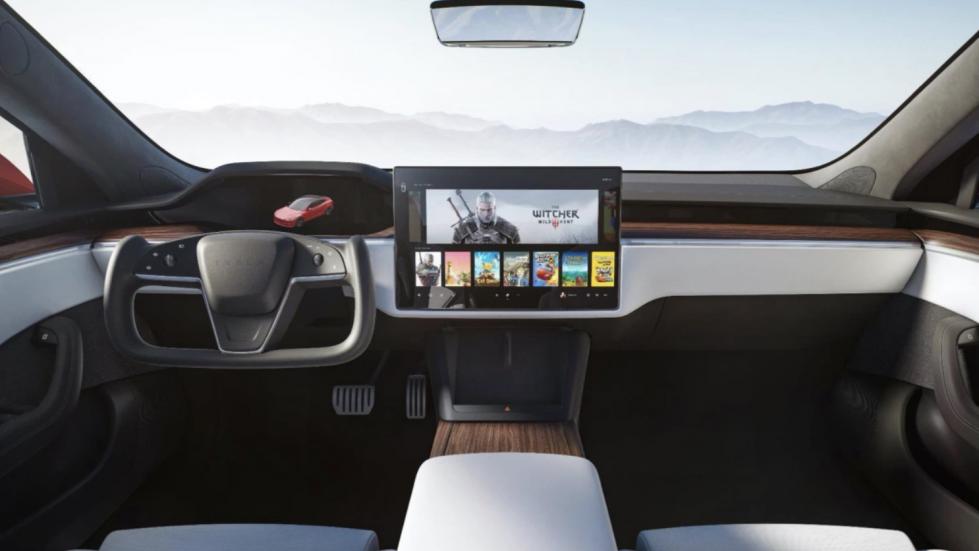 For the first time, Tesla has completely rethought the layout of its cabin and simplified things as much as possible—including chopping the steering wheel in half, Knight Rider style. Being a Tesla, there are screens, more screens than ever before. Up front there's a large, landscape-orientated 17-inch central screen, much like that of the Model 3 and Model Y. The S retains a 12.3-inch digital gauge cluster in front of the driver, as well. Unlike those models, it's also juiced up the computing power behind them with 10 teraflops (we guess that's a lot of bellyflops) so anyone in the car can play proper hard-to-chew-through games, such as The Witcher 3—the RPG game that Tesla is flaunting in the marketing shots. But there's also a new addition—an 8-inch screen in the rear, plus the minimization of anything that can be minimalized. Which brings us on to that funky sci-fi steering wheel.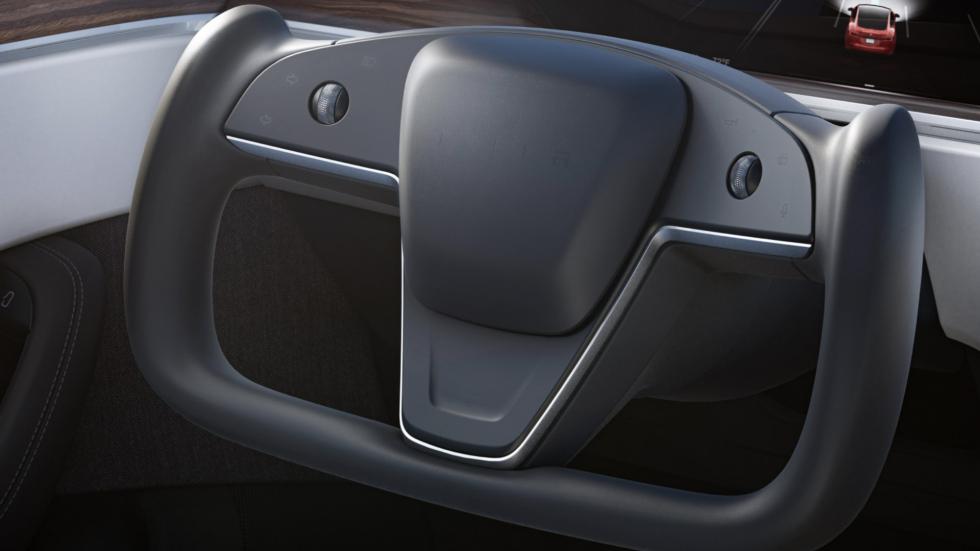 You may have noticed that it is now no longer a circle, rather a square… that's been decapitated. There's also no gear shifter or indicator, just two scroll balls. Elon Musk was quick to defend this on Twitter. "No more stalks," he said. "Car guesses drive direction based on what obstacles it sees, context & nav map. You can override on touchscreen." That sounds mighty… interesting.
And the only way to bend them is to make a squircle, like Aston's square-peg, round-hole solution. Will it make it into the final car and past regulators' scrutiny? Or just a tease like all the crazy, non-conforming trinkets that we saw on the still-yet-to-be-seen Tesla Cybertruck?

In total, there are now three different specs of Model S to choose from. Proceedings start with the £83,980 (P5.5 million) Long Range fitted with two motors and all-wheel drive. That's still rapid, with Tesla quoting a 3.1-sec 0-97kph (with American rules) time, a 249kph top speed, and a range of 663 kilometers.
That not enough for you? Then go for the tri-motor £110,980 (P7.3 million) 'Plaid' complete with "carbon-sleeved rotors" and torque vectoring. It also has a rather significant 1,020 horsepower that Tesla claims is good for a 0-97kph time of 1.99 seconds, 0 to 249kph trap speed in a quarter-mile, and the possibility of a 322kph top speed—but you need the right tires—which we don't know what they are yet. Double-ton tires we'll call them. It's also got a 628-kilometer range, so a proper all-rounder.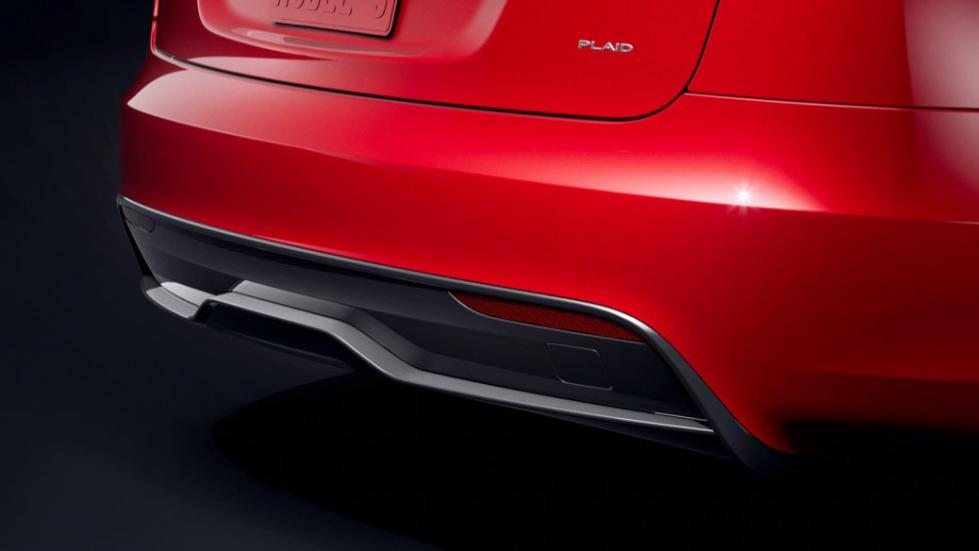 Finally, if you want to scream to go faster, there's now the new 'Plaid Plus' with 1,100hp that has a sub-9-second quarter-mile time, a top speed of 322kph and a range of over 400km. Oh, and a price tag of £130,980 (P8 million). Yowch. But would you have that, a Porsche Taycan or Audi's upcoming e-tron GT? Let us know in the comments below.
More photos of the Tesla Model S: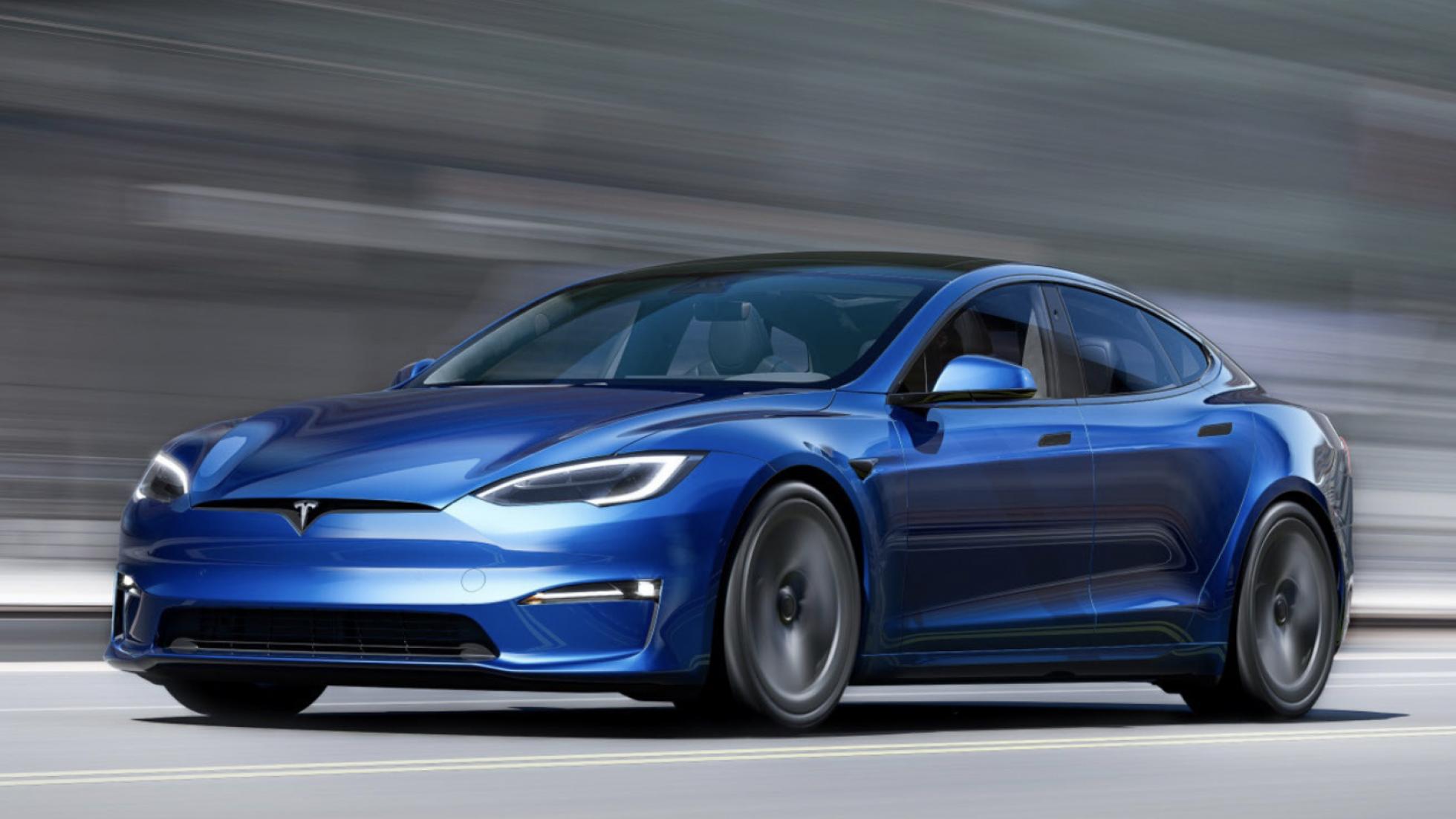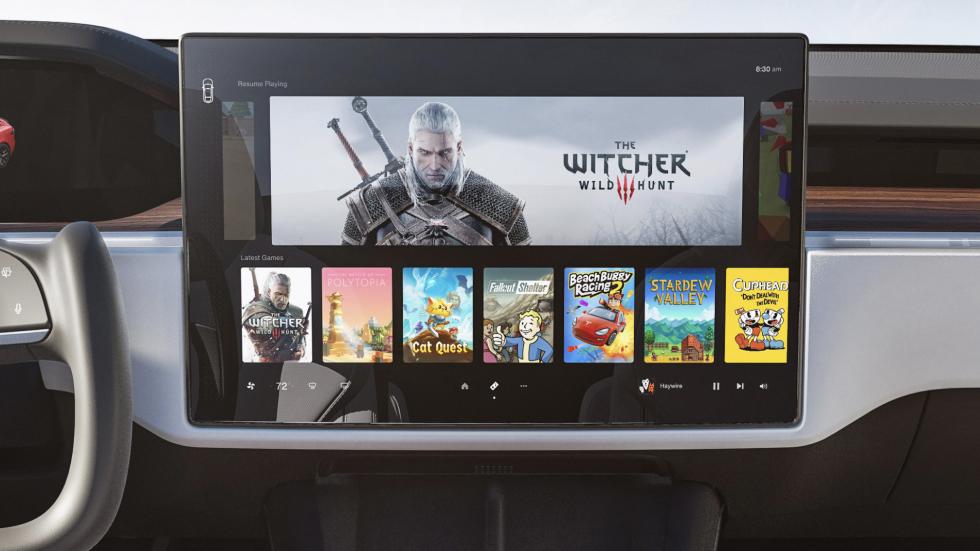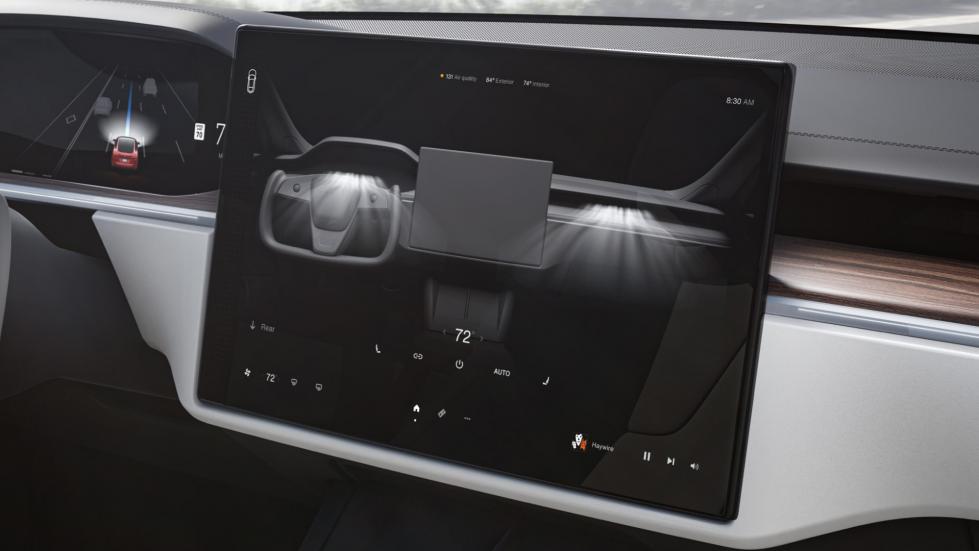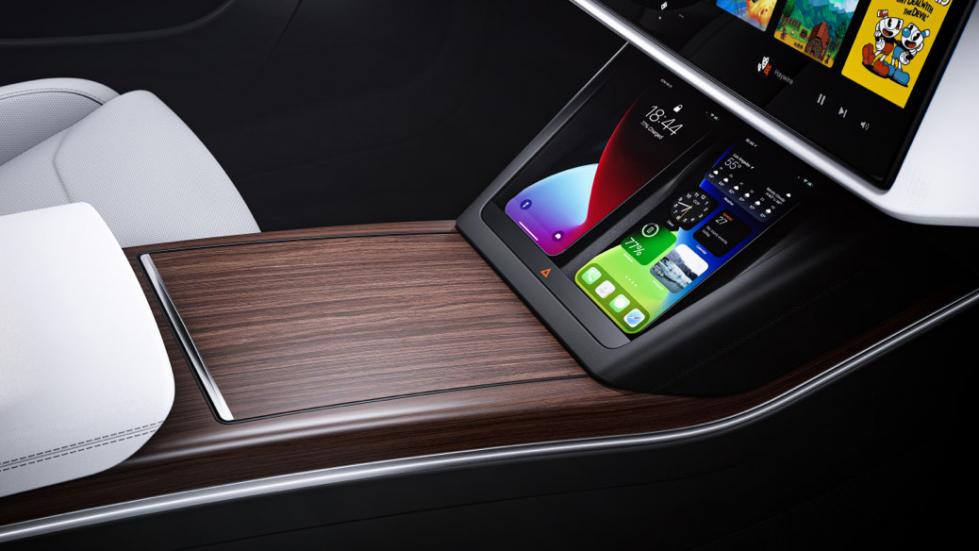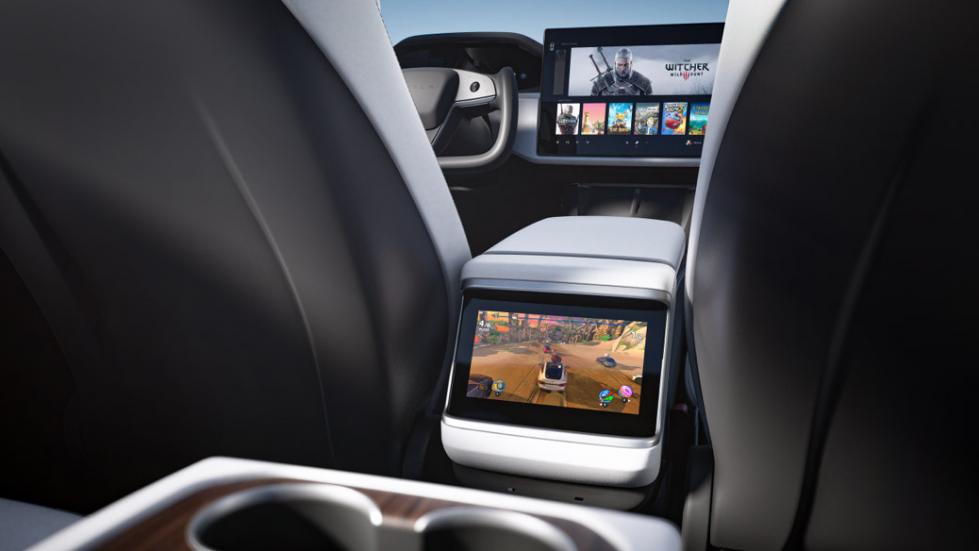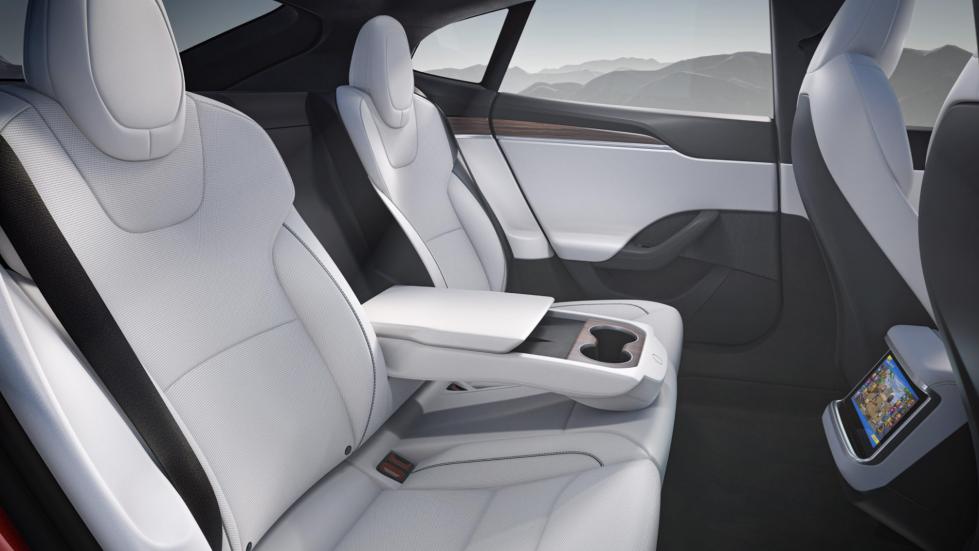 NOTE: This article first appeared on TopGear.com. Minor edits have been made.