This is the Kia Forte, also known as the 'Baby Stinger.' The current model we have in our market is more than two years old, but it's still arguably one of the most exciting offerings in Kia Philippines' stable.
Since its return to the Philippine market in 2019, however, the Forte hasn't necessarily gained a lot of traction. It didn't become a major sales driver for the Korean carmaker here, and I reckon it never will, especially with the arrival of other Kias like the Seltos and the Stonic.
With that, I asked myself: "Is the Forte still worth considering in this segment?" I was recently handed the keys to the top-of-the-line Forte 1.6 Turbo GT DCT, and I spent the entire week trying to come up with an answer to just that. Here's what I found.
Styling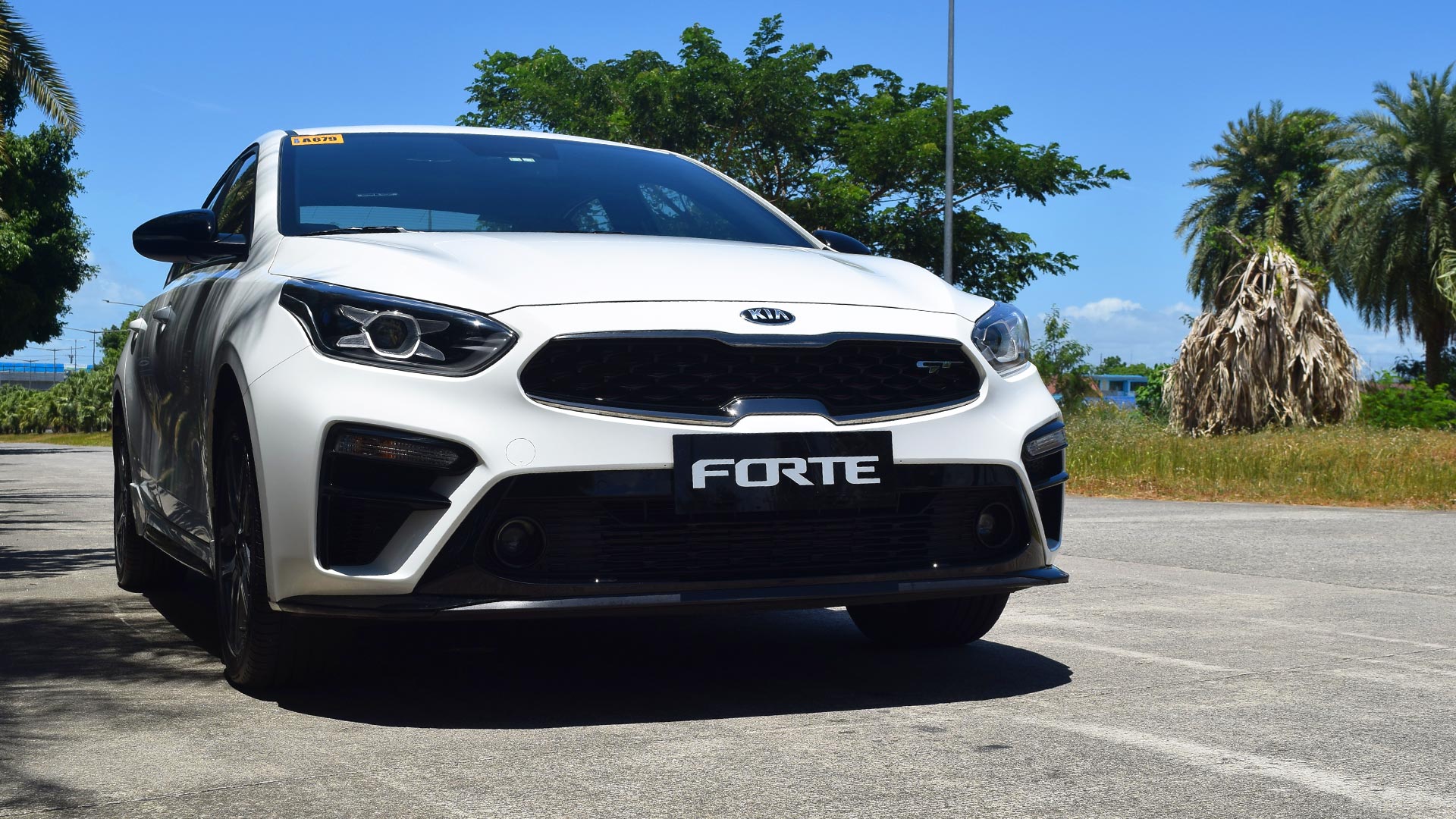 ADVERTISEMENT - CONTINUE READING BELOW ↓
Looking at the Forte alone, I honestly think its design can still keep up with the newer competitors in its segment. Its aggressive styling has aged nicely, especially with the additional bits on this GT variant. Speaking of those GT add-ons, I like the somewhat subtle black and red accents here, too.
But what I really dig about the exterior is the rear end. That taillight just gives the car a lot of character, and it looks pretty damn sleek when you see it lit up at night.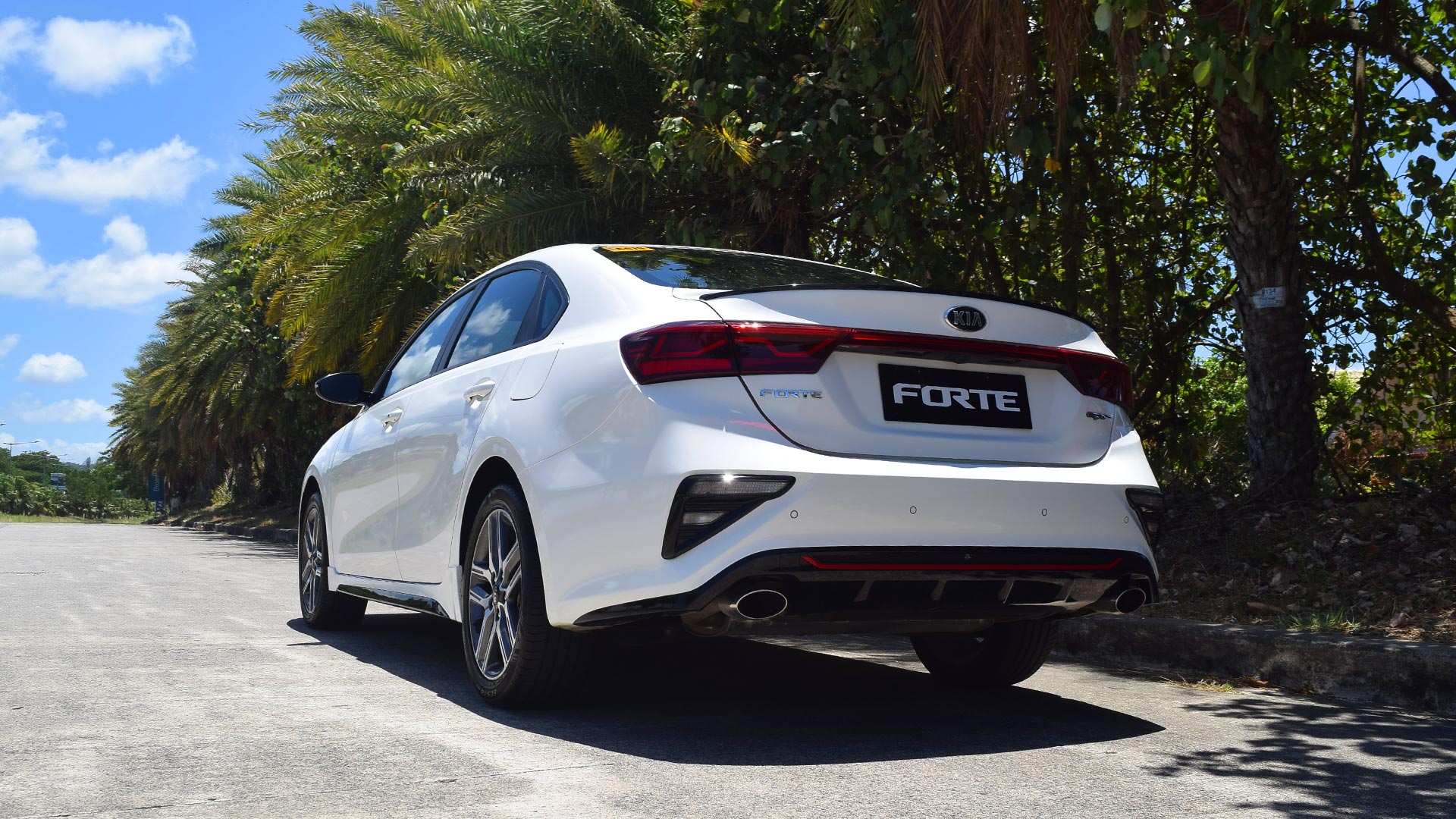 ADVERTISEMENT - CONTINUE READING BELOW ↓
Recommended Videos
If I'm being honest, though, there's a part of me that thinks the tiger-nose grille on the Forte is starting to look a bit dated, simply because of the newer Kias like the Seltos, the all-new Carnival, and the next-gen Sorento. For that, I won't be able to give the Forte a perfect score here.
Interior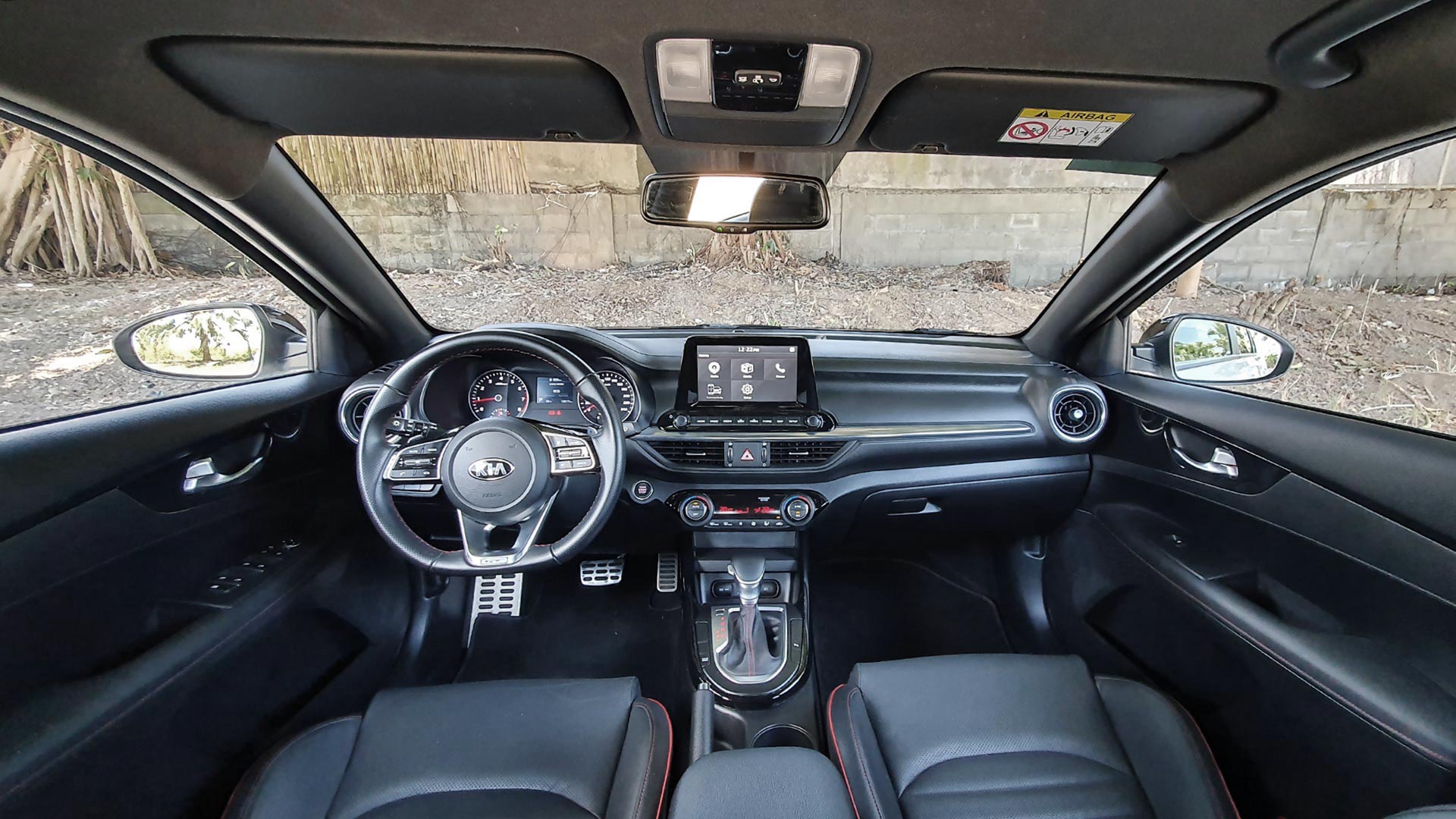 ADVERTISEMENT - CONTINUE READING BELOW ↓
The cabins of these modern-day Kias look fairly similar, so nothing inside the Forte really stands out that much. That's not to say that the interior is dull and boring, of course.
There's plenty of leather to go around, and there's a good touch of red accents to boot. I would've preferred more contrast here to give the interior some texture, though. While there are additional silver and gray nbits that can be found inside, other parts of the—cabin such as the door panels—tend to look flat because of the black-on-black finish.
For the most part, I don't have a lot of complaints, because the Forte's cabin excels in the basics. The seats—which feature power adjustment for both driver and passenger—provide good cushioning, and there's an abundance of head and legroom all around.
Engine performance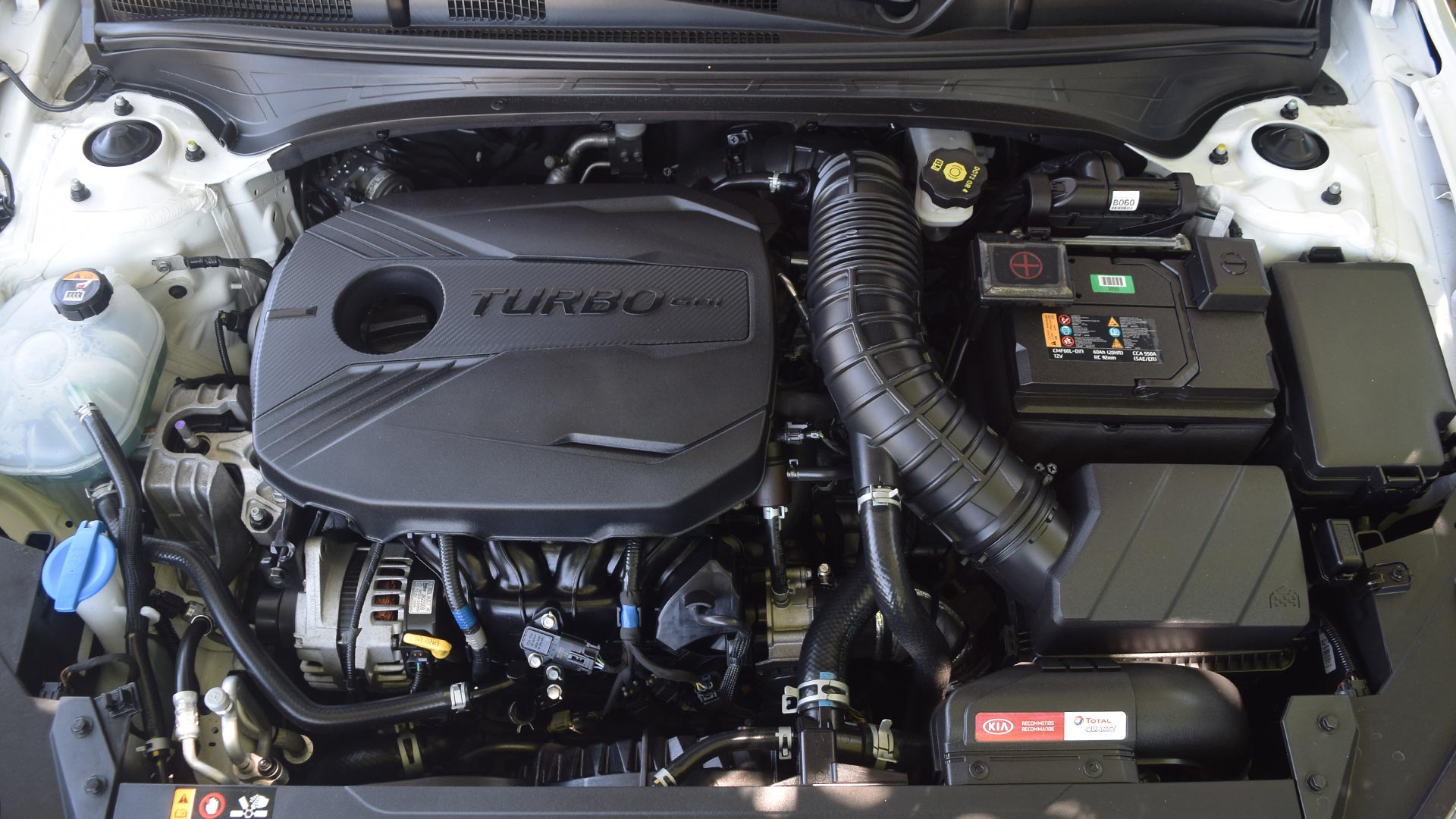 ADVERTISEMENT - CONTINUE READING BELOW ↓
The turbocharged powertrain in the Forte GT is arguably one of the most impressive engines in this segment. Other setups, especially that of entry-level compacts, pale in comparison. Its roaring 201hp, 265Nm 1.6-liter unit is pure bliss, especially on long, open roads.
The throttle is responsive, turbo lag is negligible, and the seven-speed DCT is rather smooth regardless of which driving mode you're in. And with paddle shifters at your disposal, you can even let the Forte rev all the way up to 6,500rpm to feel the sheer power of the engine.
Fuel economy isn't that bad, either. After going through the winding roads in Tagaytay leading to Taal in Batangas—with several slowdowns due to traffic in between—the gauge showed me just a smidge above 10km/L. On the expressway, the best I got was around 13-14km/L. That's pretty decent, considering I had a heavy foot on the gas and I didn't even have economy mode engaged. I reckon with the right drive mode and a lighter touch of the pedal, I'd also be able to get double digits even in the city.
ADVERTISEMENT - CONTINUE READING BELOW ↓
Ride and handling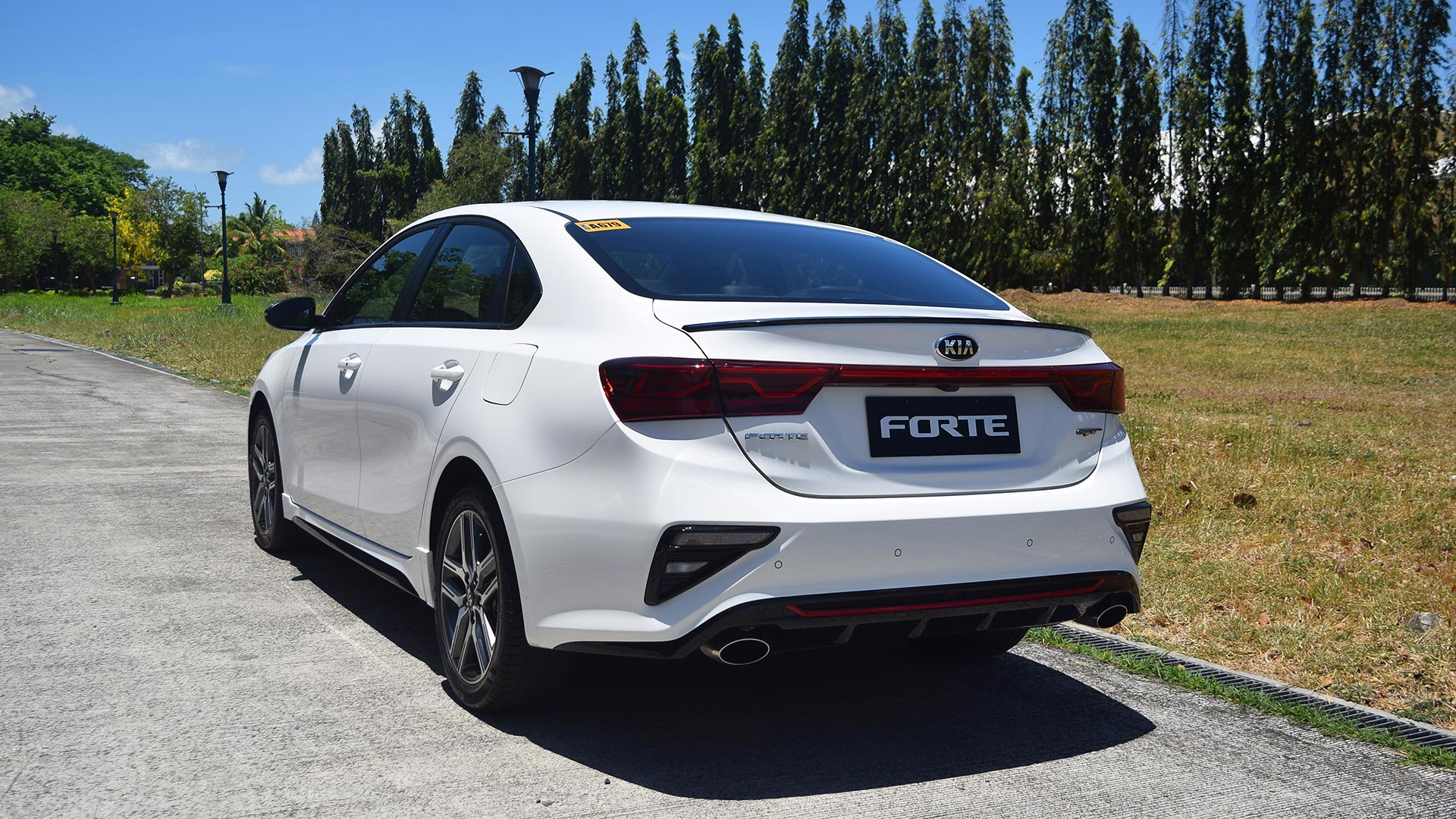 Ride comfort isn't exactly what this car will wow you with. NVH levels are kept low, and the car does a good job absorbing most road imperfections. But I've seen a lot of other cars—even the more affordable ones at that—do better than the Forte in this regard.
ADVERTISEMENT - CONTINUE READING BELOW ↓
The Forte's handling, though, is what will impress you. I expected the car to handle quite well given the punchy engine under the hood, but it exceeded my expectations. It's one of the most nimble sedans in this segment that I've driven, and until now, I'm still wishing I could've brought it to the track.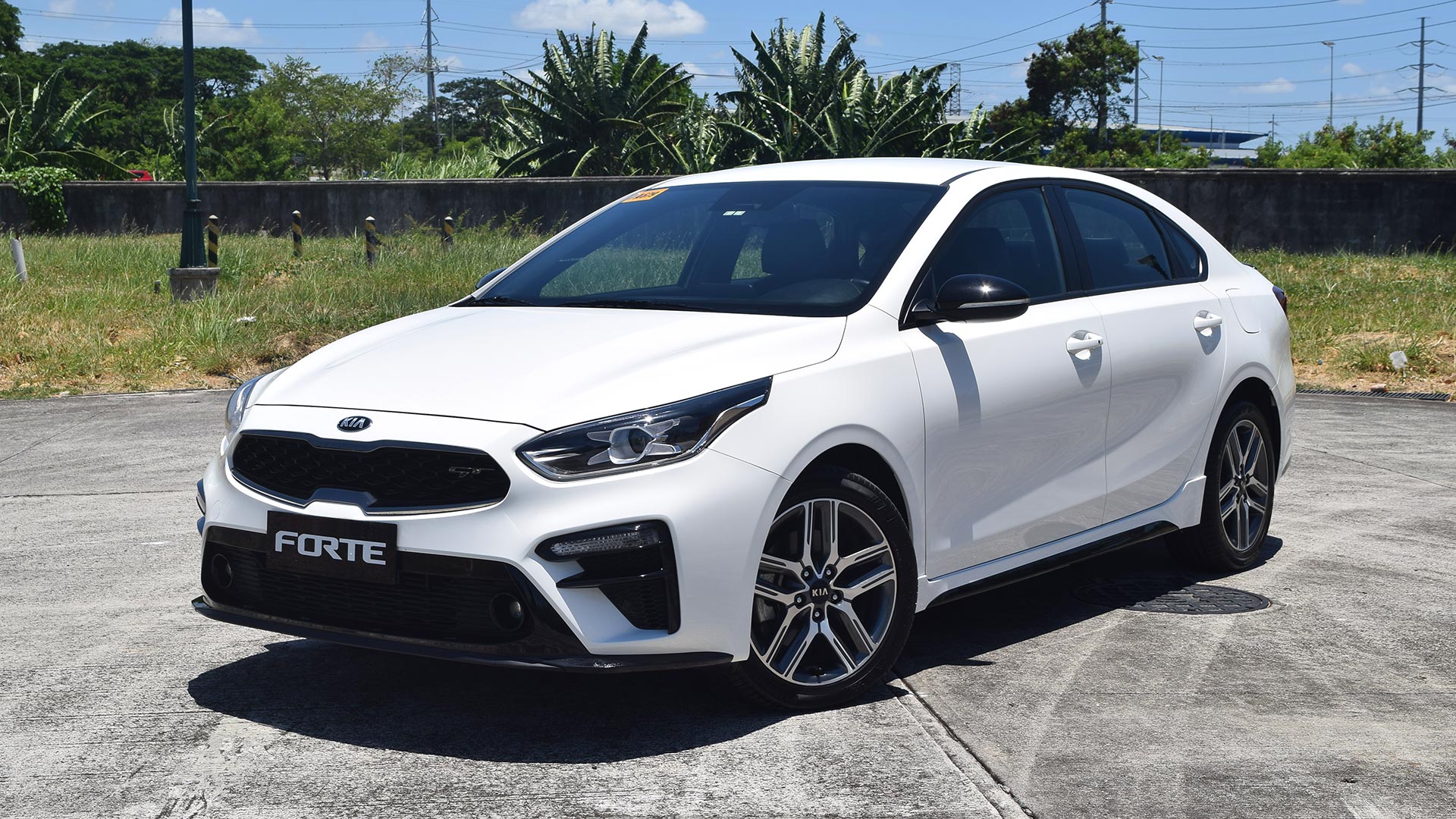 ADVERTISEMENT - CONTINUE READING BELOW ↓
The steering is on the heavier side, but you'll only find yourself complaining about that when you're backing out from a parking slot. It doesn't feel as heavy when you're driving at low speeds around town. It only lightens up just enough as you reach higher speeds, that's why there's still a nice heavy feel to it even when you're going through twisties at speed.
Extra features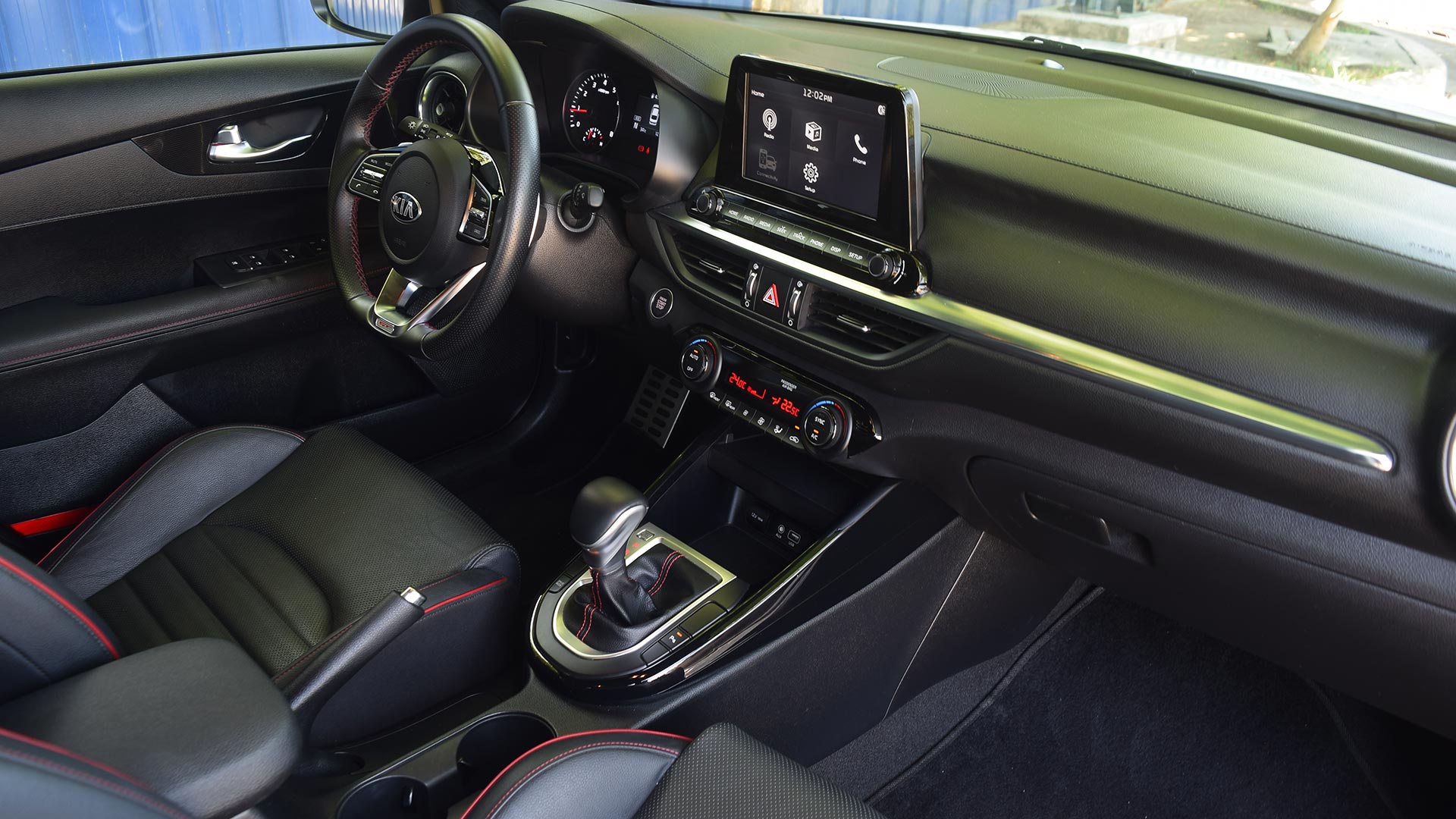 ADVERTISEMENT - CONTINUE READING BELOW ↓
As great as the Forte is in most aspects, this is one where it feels a bit lackluster. It doesn't have the added features that you would hope a car with this price tag would come equipped with. There's electronic stability control and hill-start assist, but safety tech such as blind-spot warning or lane-keep assist are nowhere to be found.
There is a reversing camera with front and rear parking sensors and as well as cruise control (not the adaptive kind), but take note that these features aren't exclusive to the top-of-the-line variant.
What I particularly like here is the eight-inch infotainment system with Apple CarPlay and Android Auto. I believe it's a must-have for cars these days, and it's nice to see that at the very least, Kia didn't skimp on this one.
Verdict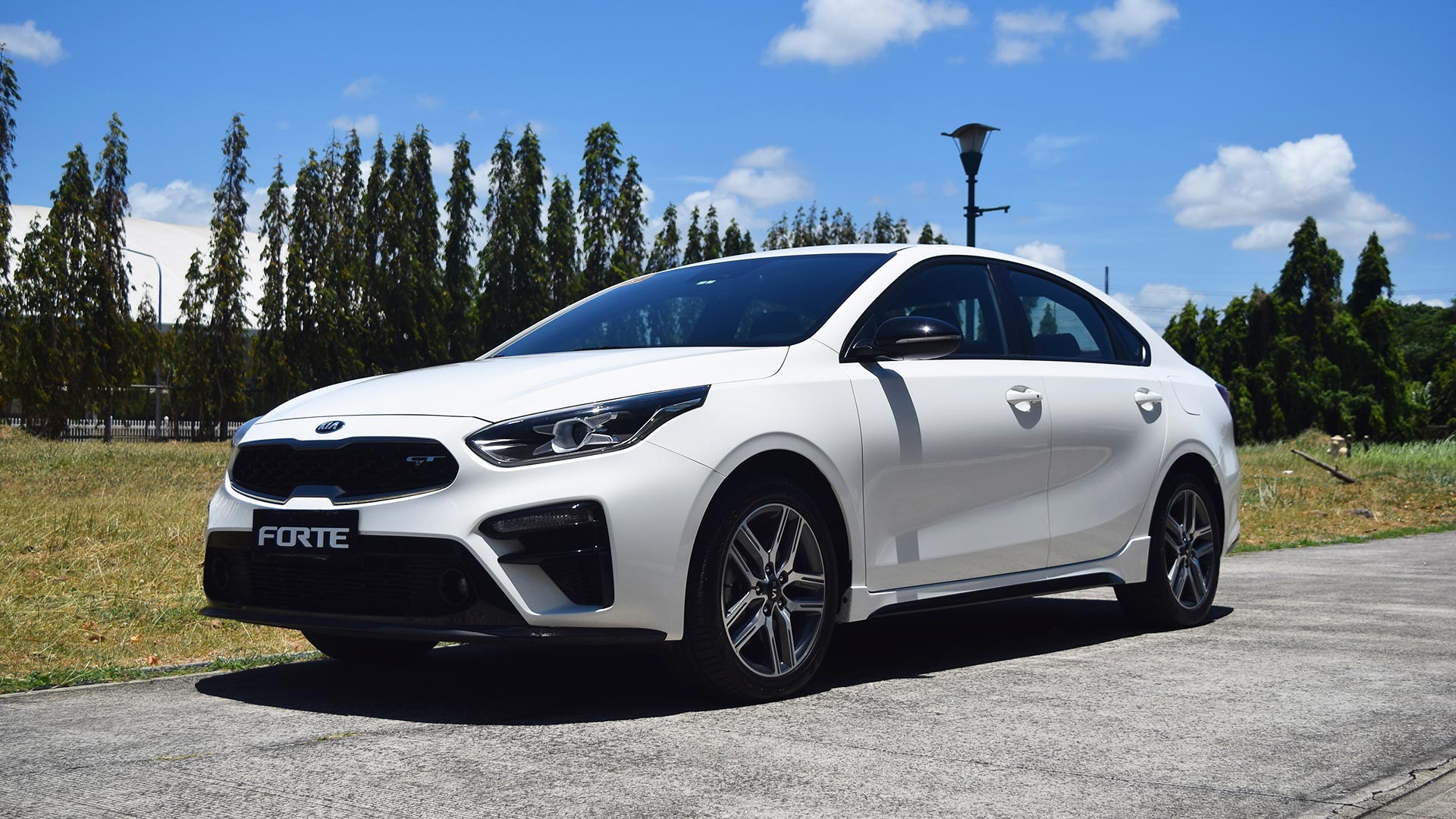 ADVERTISEMENT - CONTINUE READING BELOW ↓
At P1,650,000, the Forte GT is nearly half a million pesos more expensive than the variant right below it. But for that amount, you get 75 more horsepower and 109 more newton meters of torque, along with a few other additions. Is it worth the jump?
If you're looking for a day-to-day city car, it might not be. But if what you're looking for is a compact sedan that's exciting to drive and almost feels like a mini sports car but isn't a Honda Civic or a Mazda 3, then this just might be it. Besides, the price difference between the Forte and either of those cars isn't that big.
Simply put, the Forte—despite its hefty price tag—is still a car that warrants consideration. It is the Baby Stinger, after all, and it's still more than worthy of that moniker several years down the line.
ADVERTISEMENT - CONTINUE READING BELOW ↓
SPECS: 2021 Kia Forte 1.6 Turbo GT DCT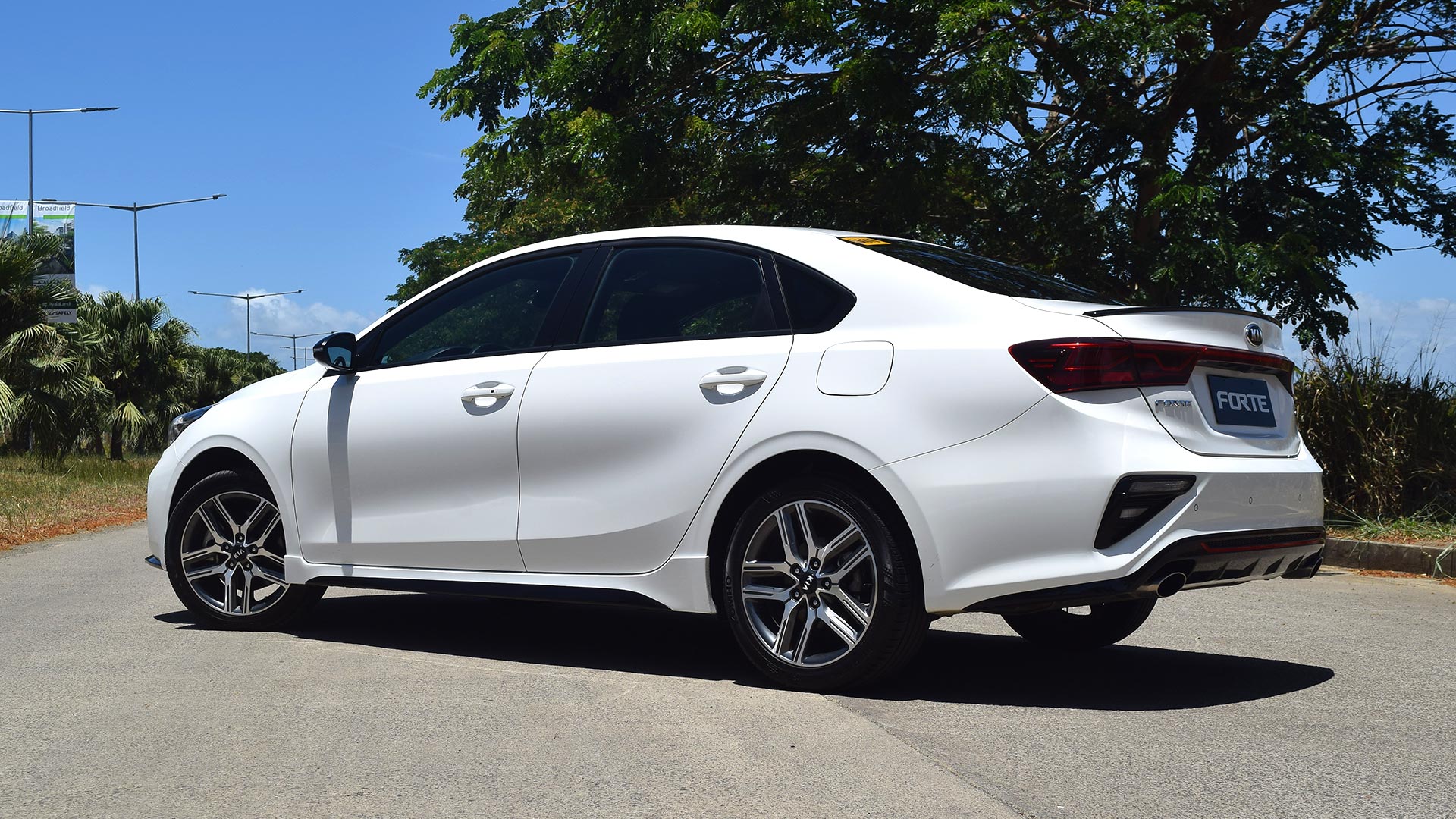 Price: P1,650,000
Engine: 1.6-liter turobcharged gasoline I4
Power: 201hp @ 6,000rpm
Torque: 265Nm @ 1,500-4,500rpm
Transmission: 7-speed dual-clutch
Drive layout: FWD
Seating: 5
Score: 18/20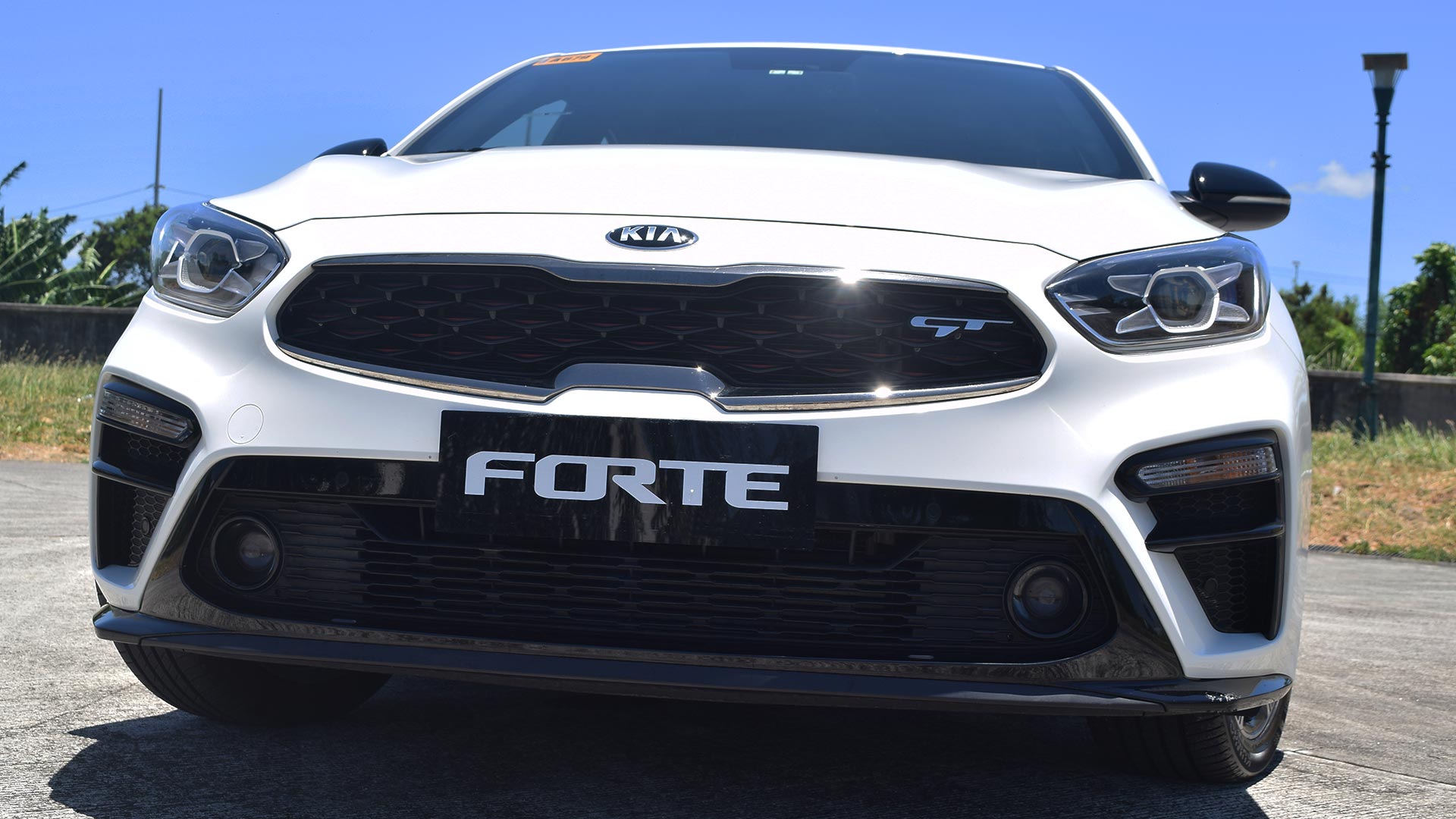 ADVERTISEMENT - CONTINUE READING BELOW ↓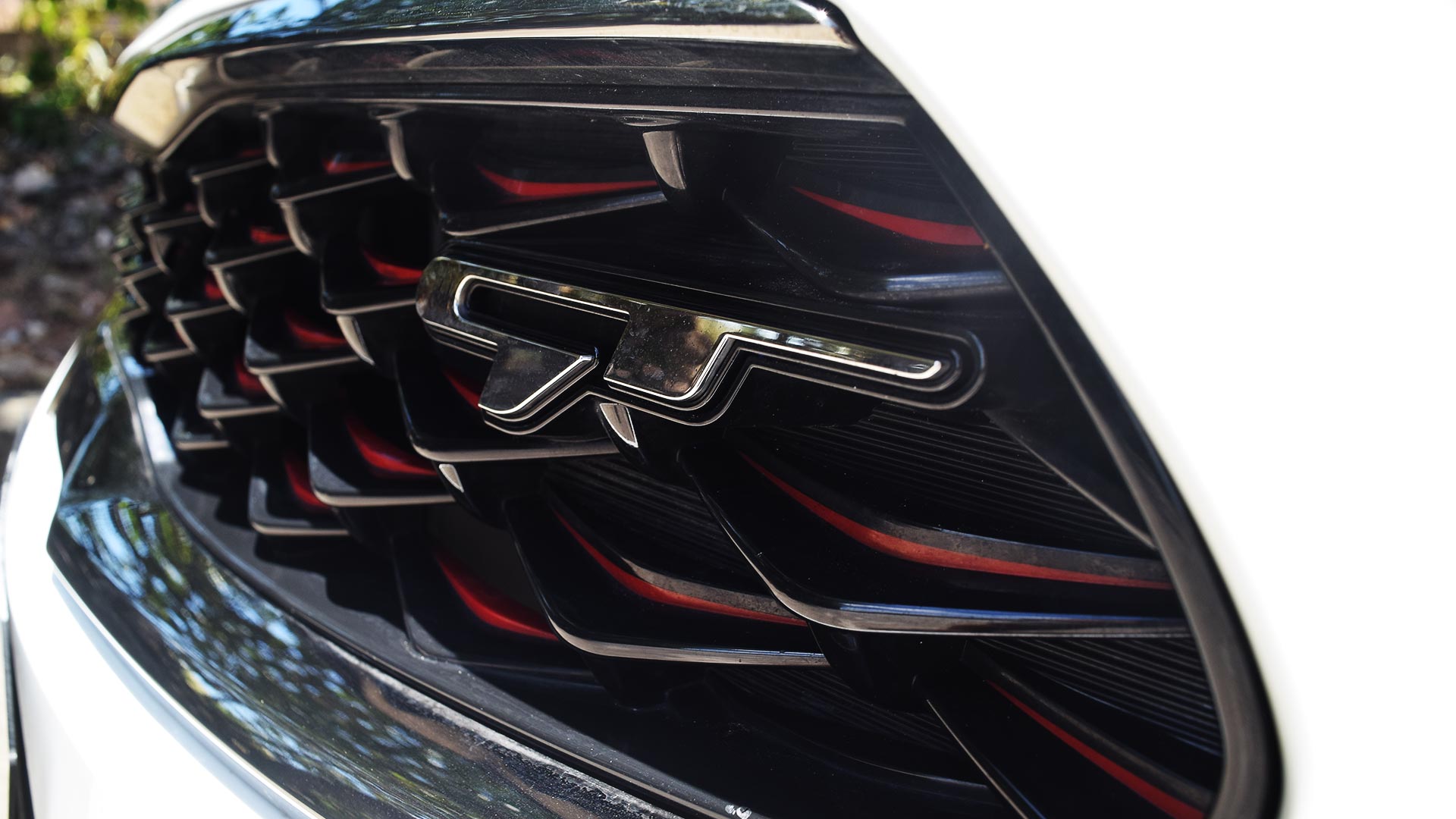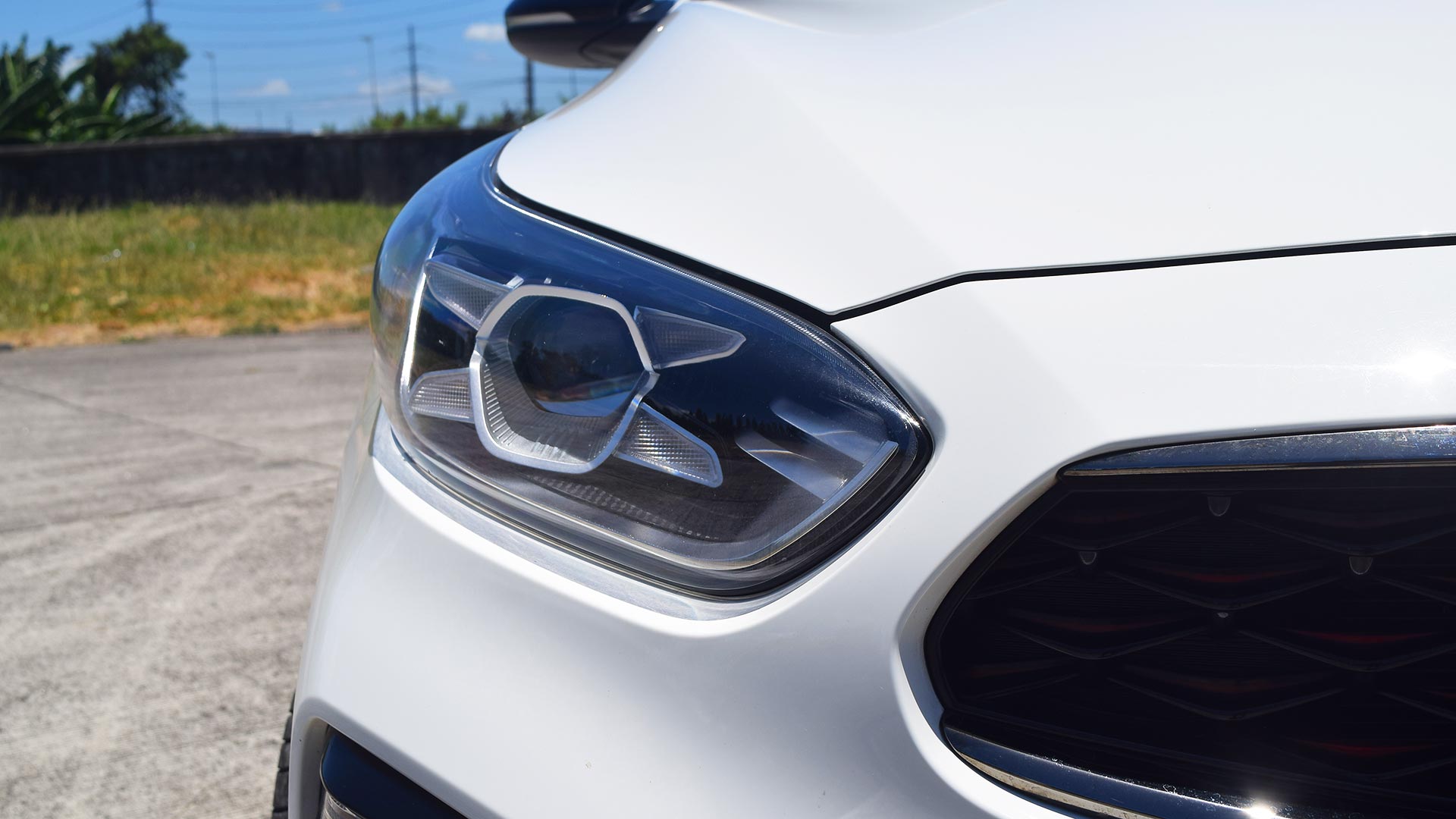 ADVERTISEMENT - CONTINUE READING BELOW ↓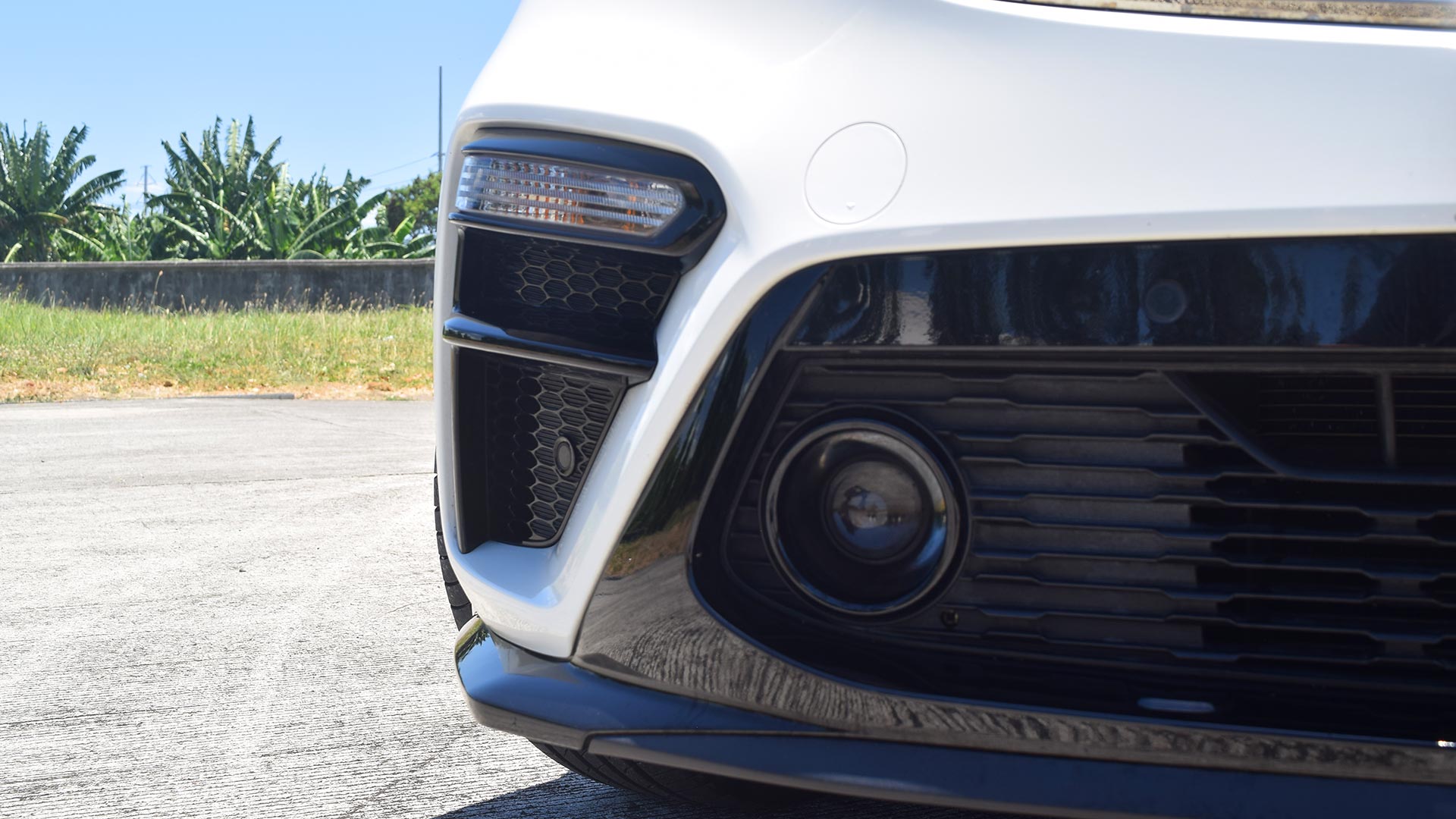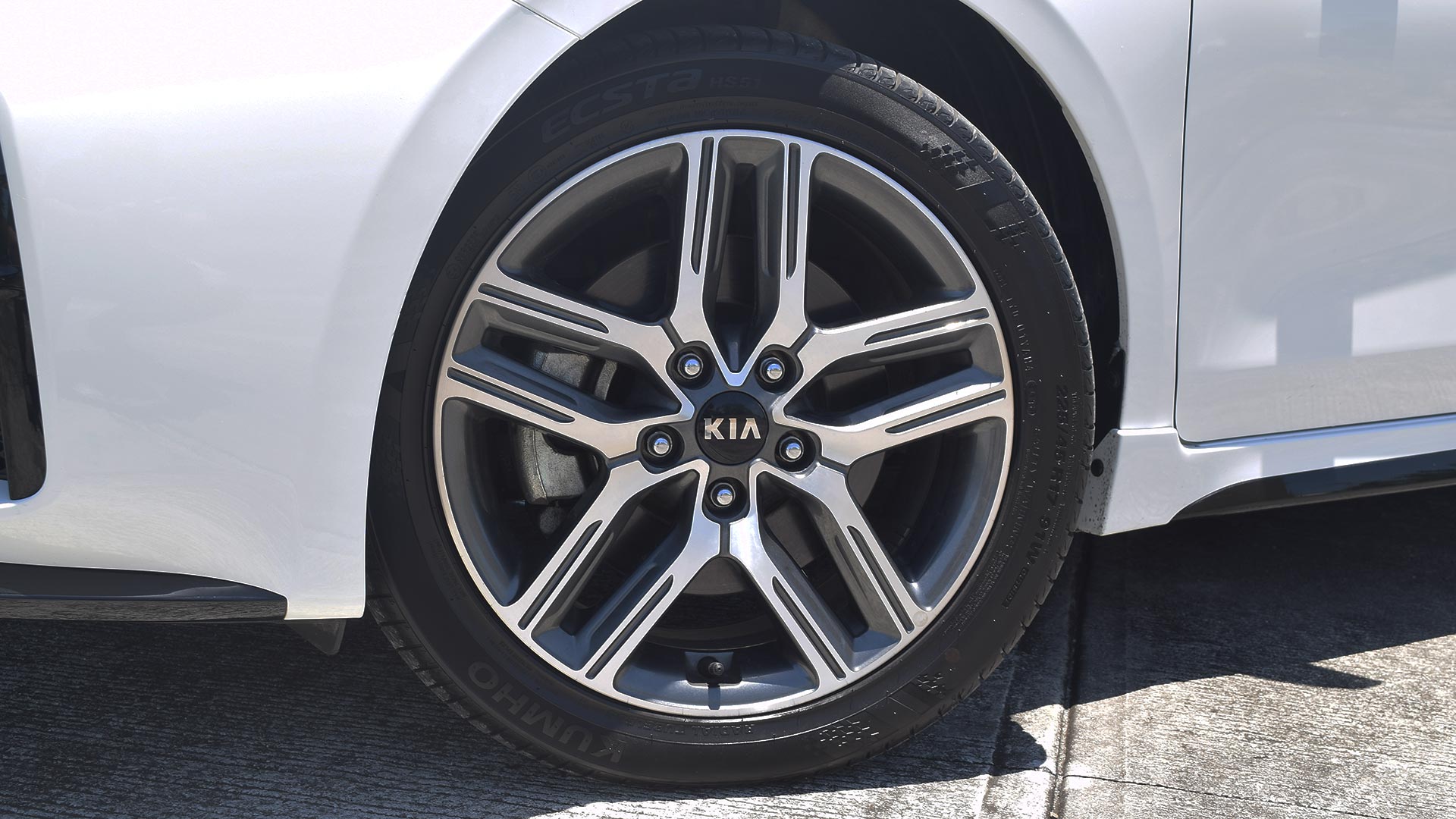 ADVERTISEMENT - CONTINUE READING BELOW ↓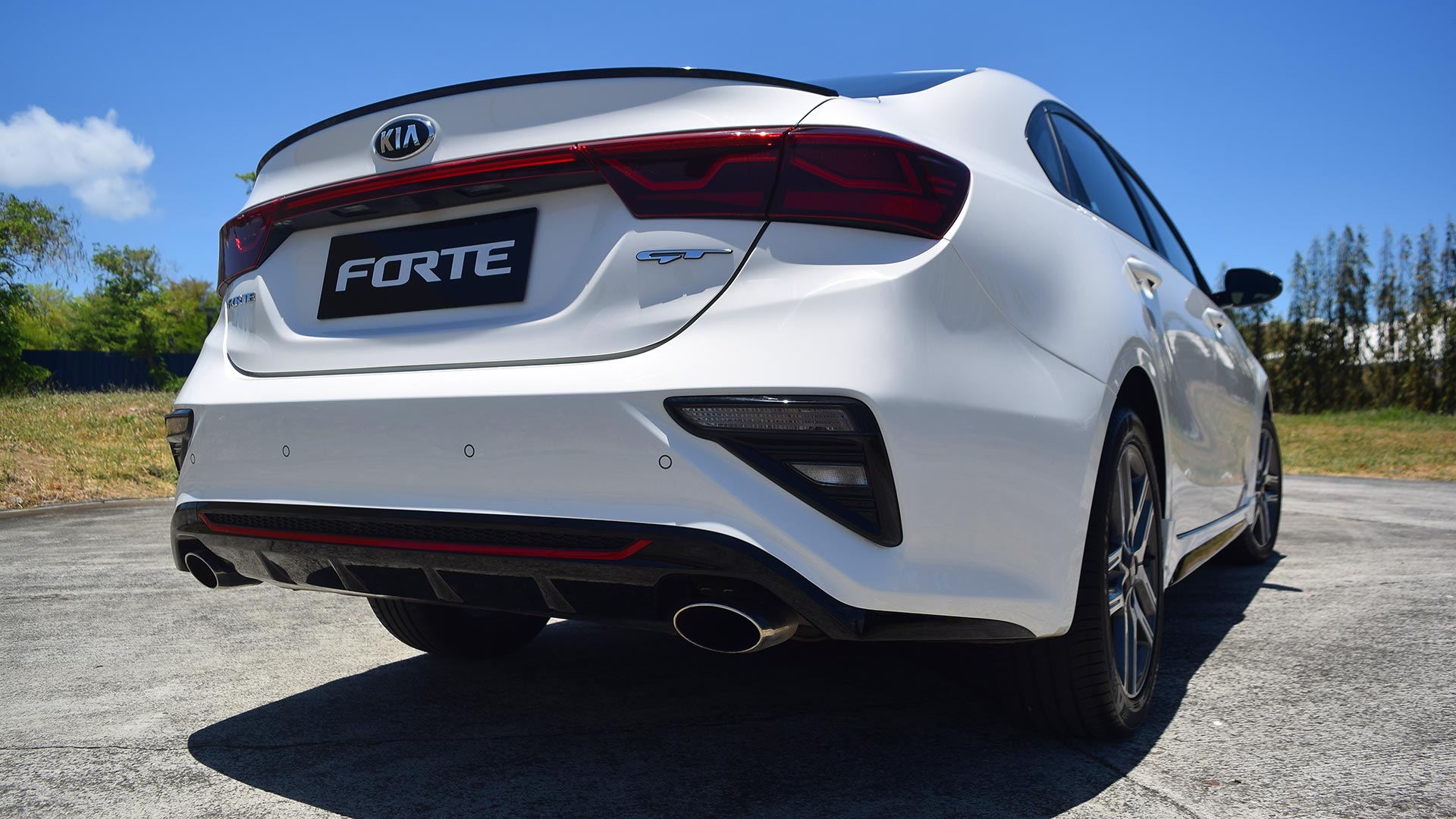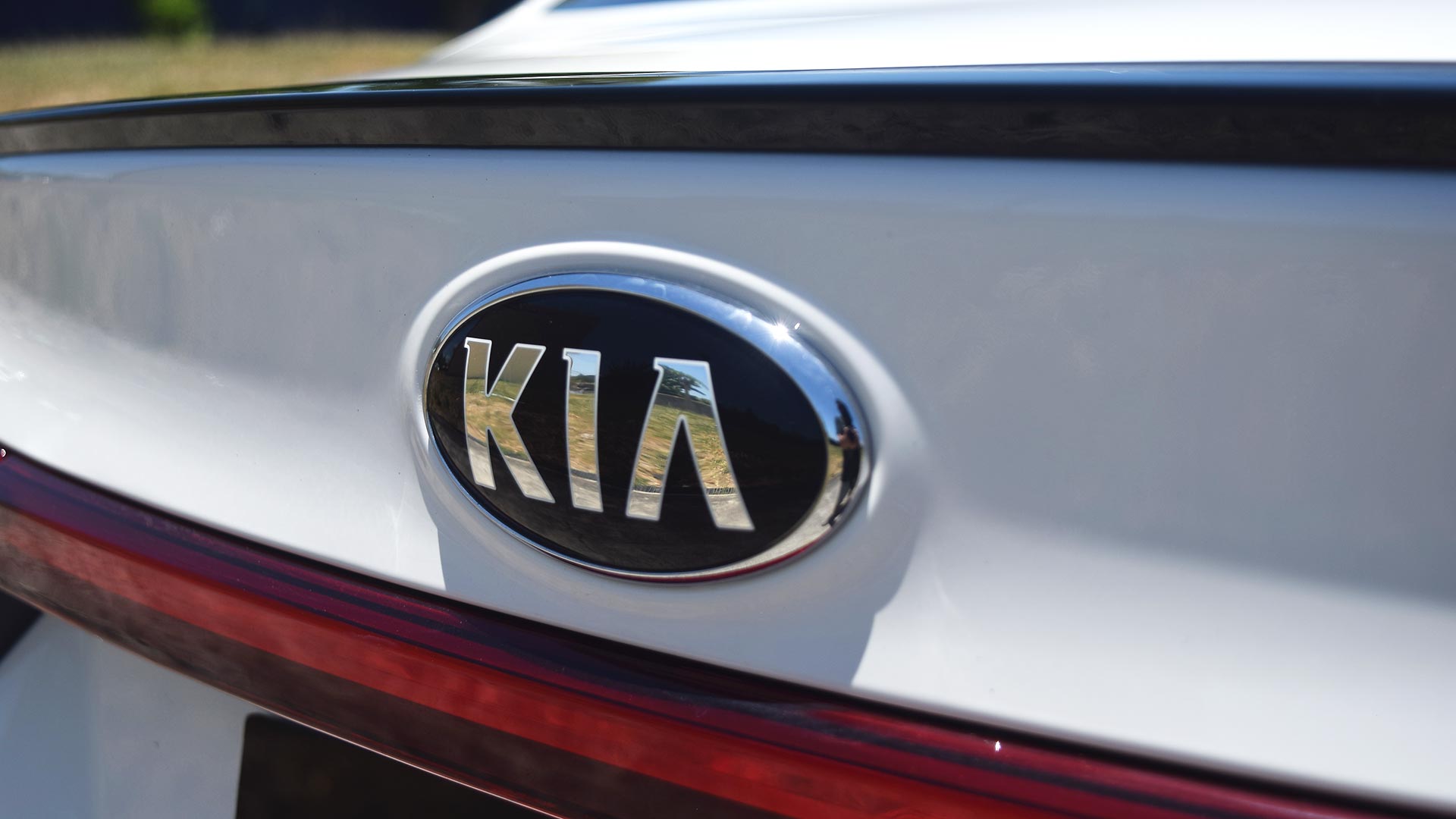 ADVERTISEMENT - CONTINUE READING BELOW ↓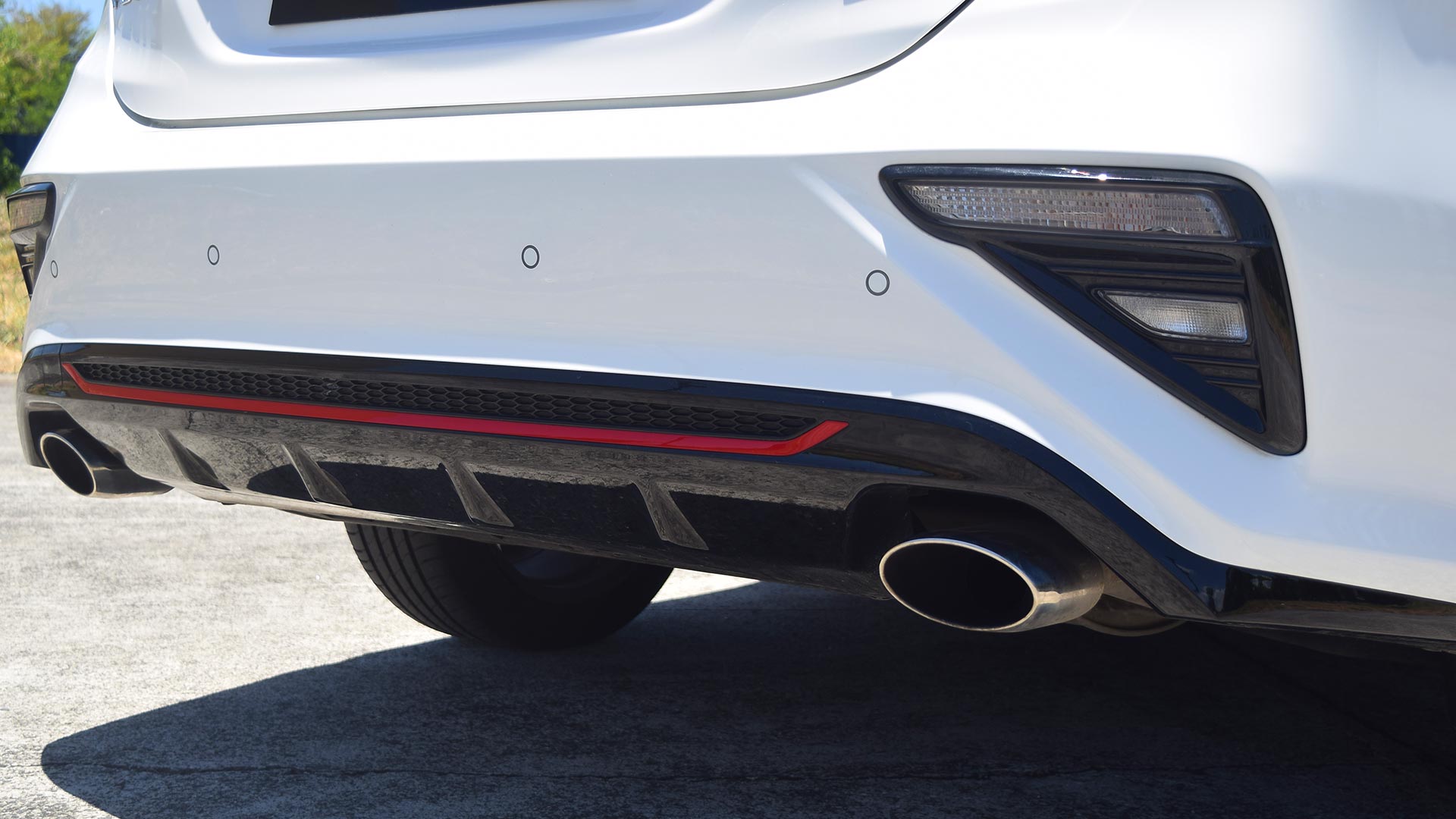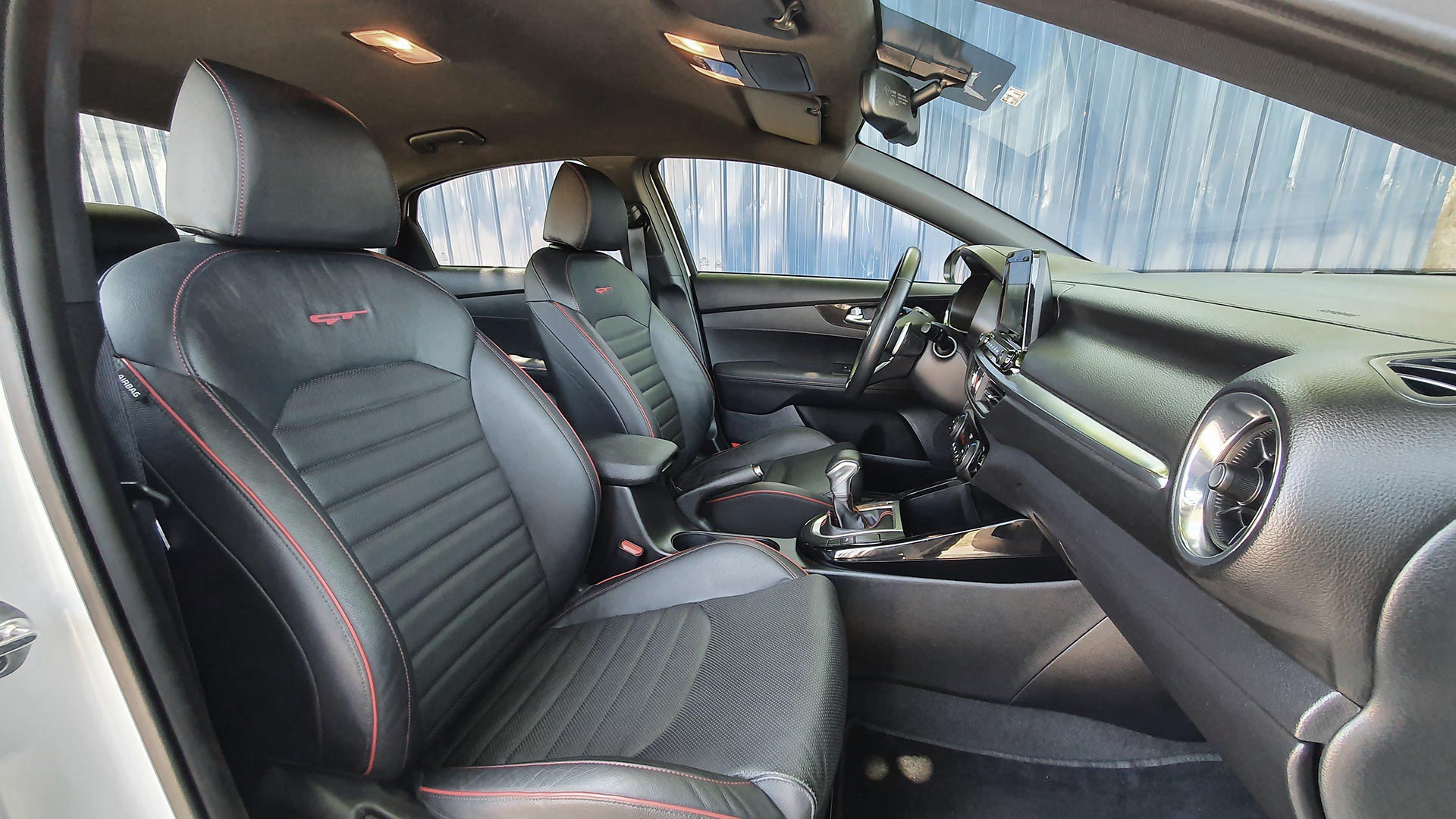 ADVERTISEMENT - CONTINUE READING BELOW ↓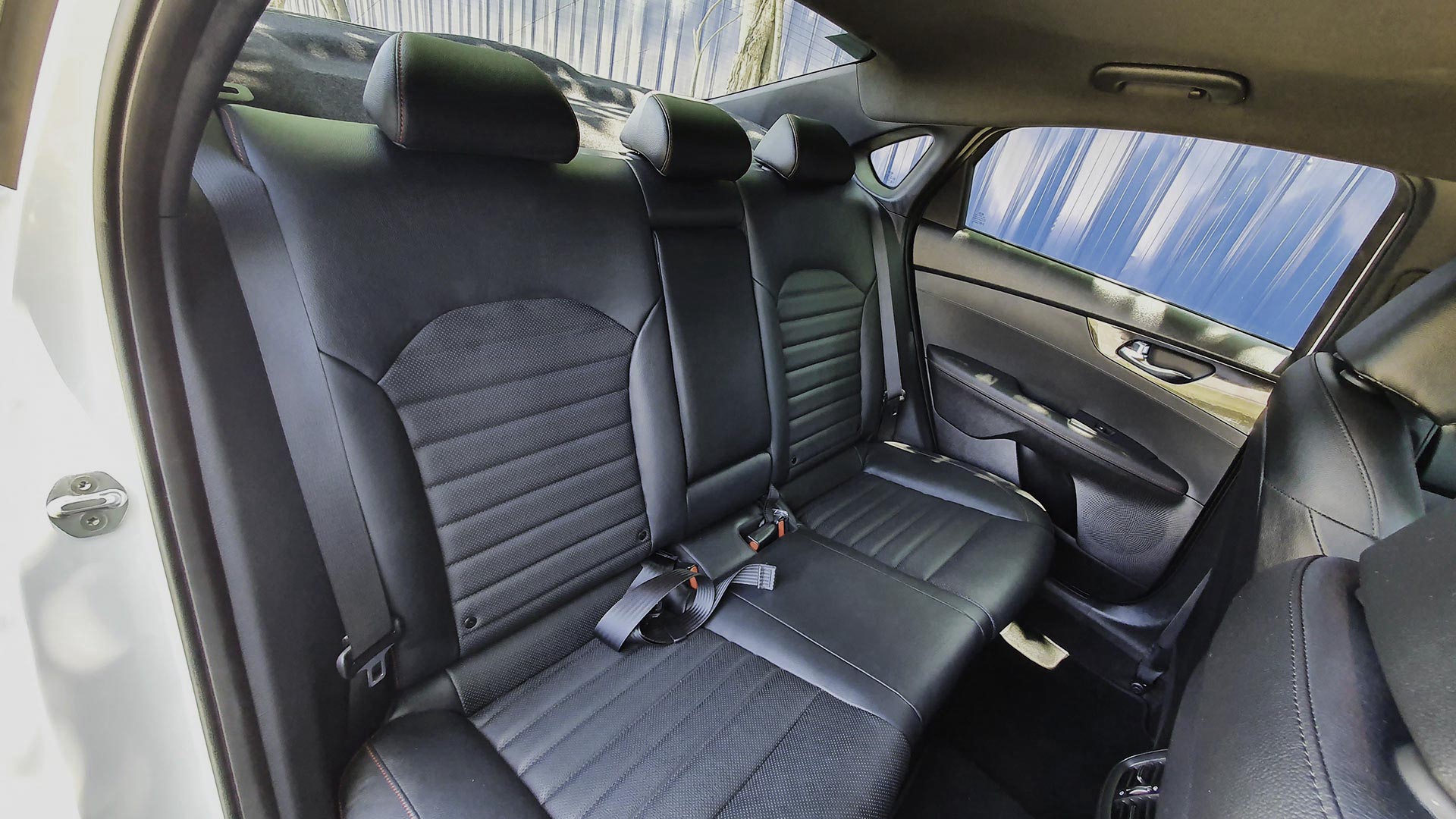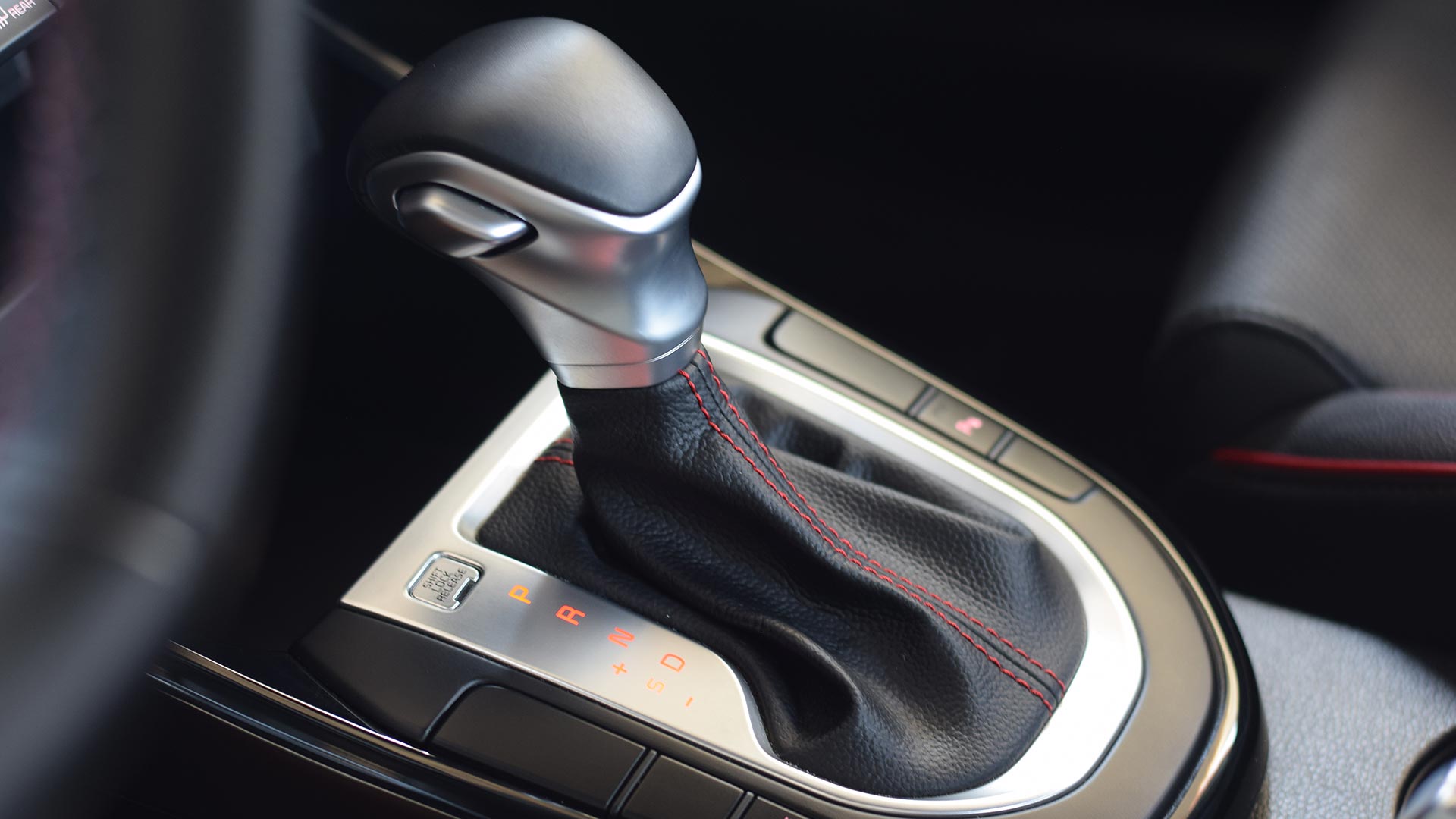 ADVERTISEMENT - CONTINUE READING BELOW ↓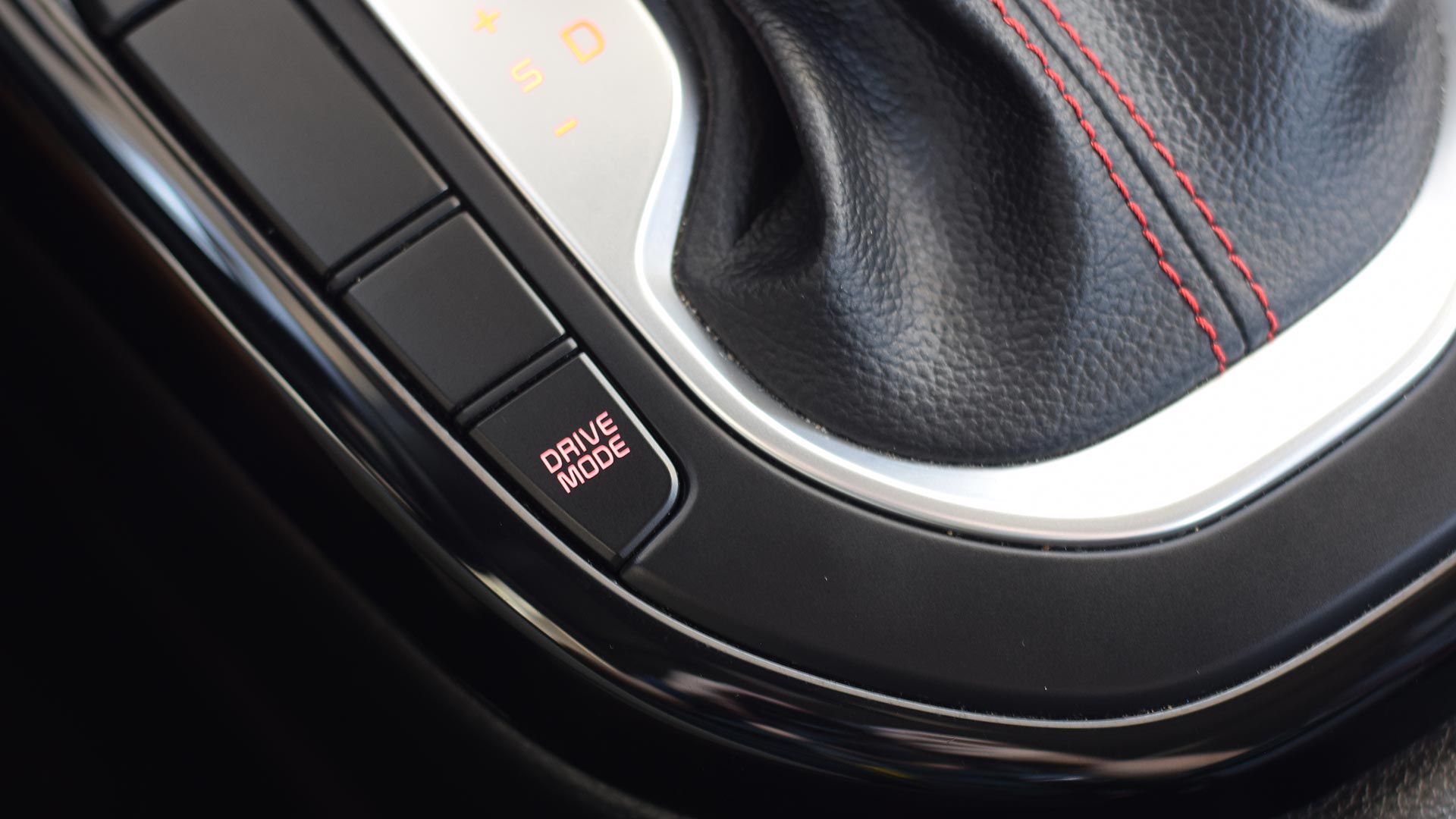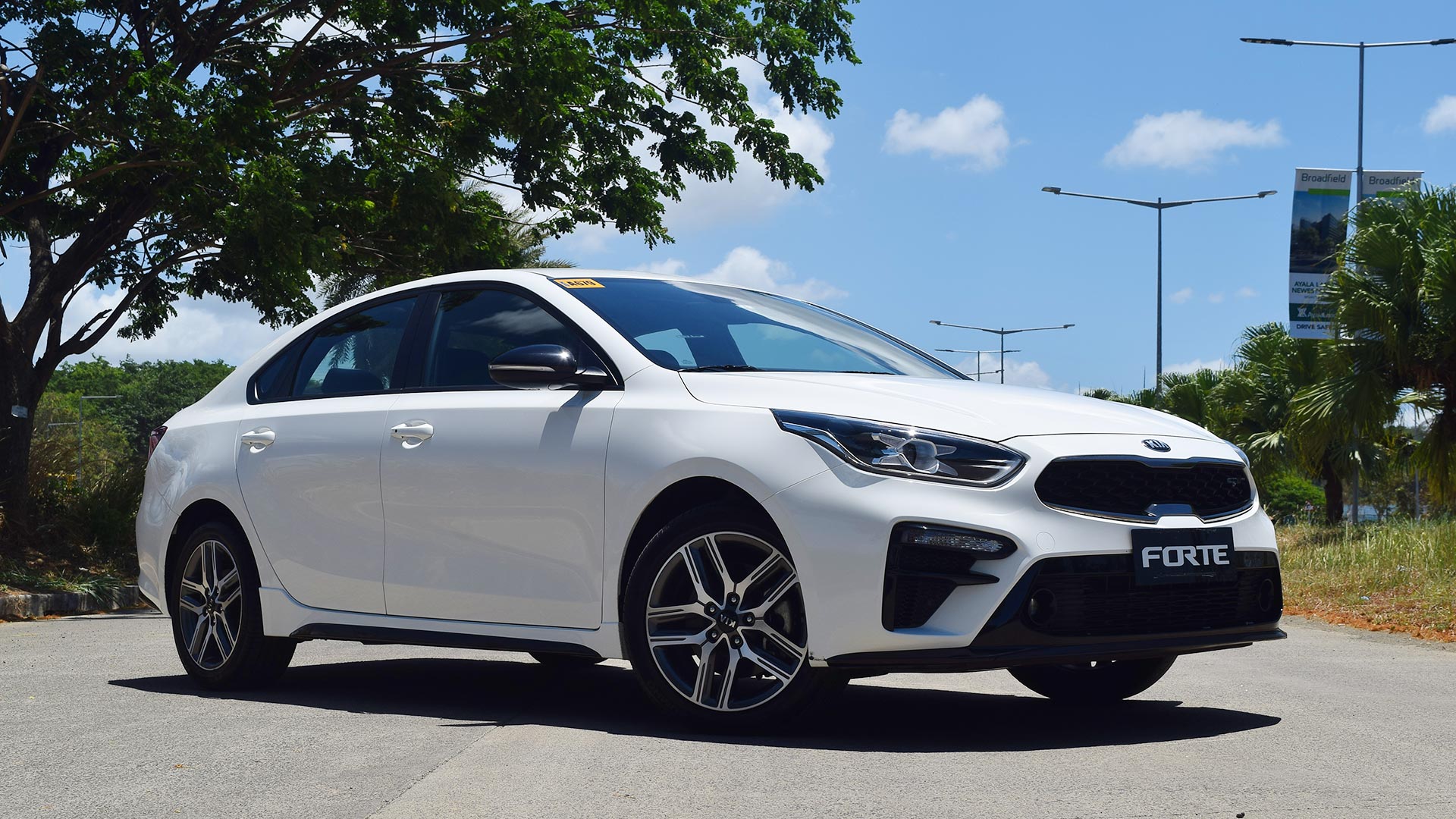 ADVERTISEMENT - CONTINUE READING BELOW ↓