Once upon a time, the Mitsubishi L300 FB was the de facto choice for moving cargo and people. Sure, other trucks came before it, like the Tamaraw, the Fiera, the Anfra, and even Mitsubishi's own Cimarron. But in the turbulent years after the EDSA revolution, the L300's compact layout and dependable 2.5-liter diesel left it the last man standing. Over the next four decades, it spawned many imitators, one of the more successful of which was the Kia K2700. Boasting a more powerful 2.7-liter diesel and a larger cargo capacity within the same design envelope, as well as optional four-wheel drive, it proved a popular choice among fleet managers and government agencies.
As such, like the L300, it has soldiered on largely unchanged over the past 15 years. But to keep up with modern times, Kia stuffed it with a more modern turbocharged diesel back in 2019. And this year, it's been revised further to optimize cargo capacity. As equipped, could the K2500 Karga be the truck for all your cargo needs? Kia certainly thinks so. Let's check it out.
Styling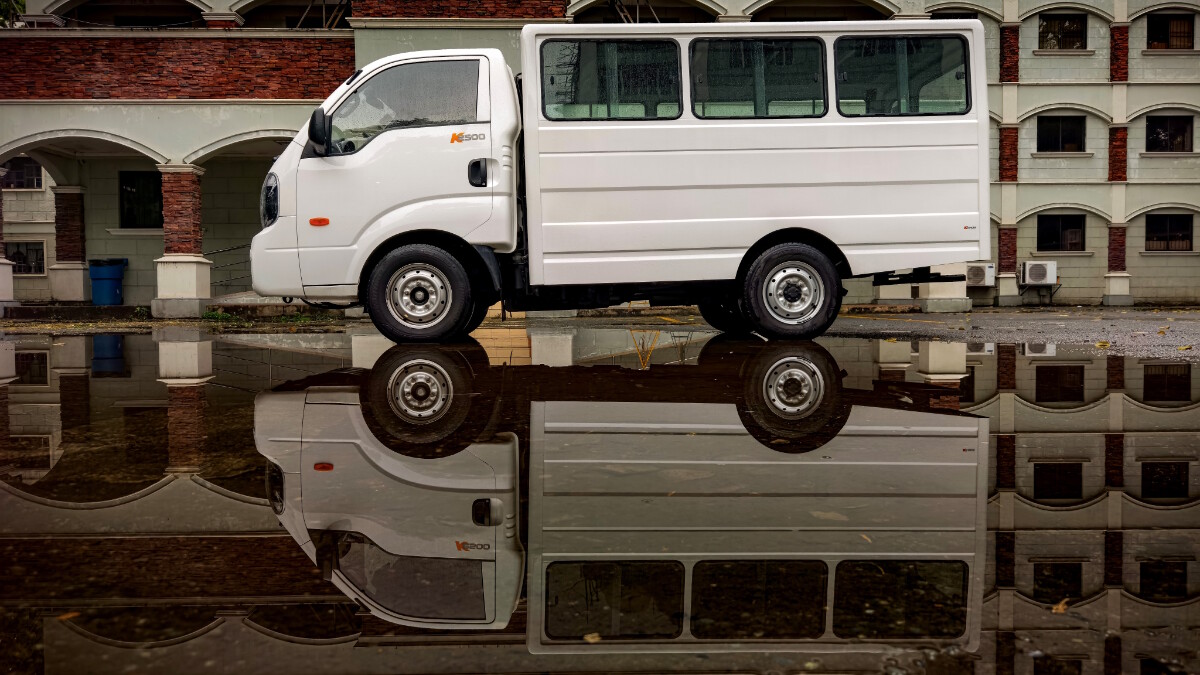 Continue reading below ↓
Recommended Videos
The K2500's styling is, uh...well, it's a cargo truck. The shape hasn't changed over the past 15 years, and it's not likely to change much over the next 15, depending on whether the brand will still be selling diesel trucks by that time.
You do get the new tiger-nose grille, blacked-out headlights, and extended bumper introduced back in 2014, to bring the looks more in line with Kia's passenger car lineup, but that grille is a plastic blank with nothing behind it. The rest is much as it was back in 2005, down to the Centro-built rear box and the plain-jane steel wheels.
Interior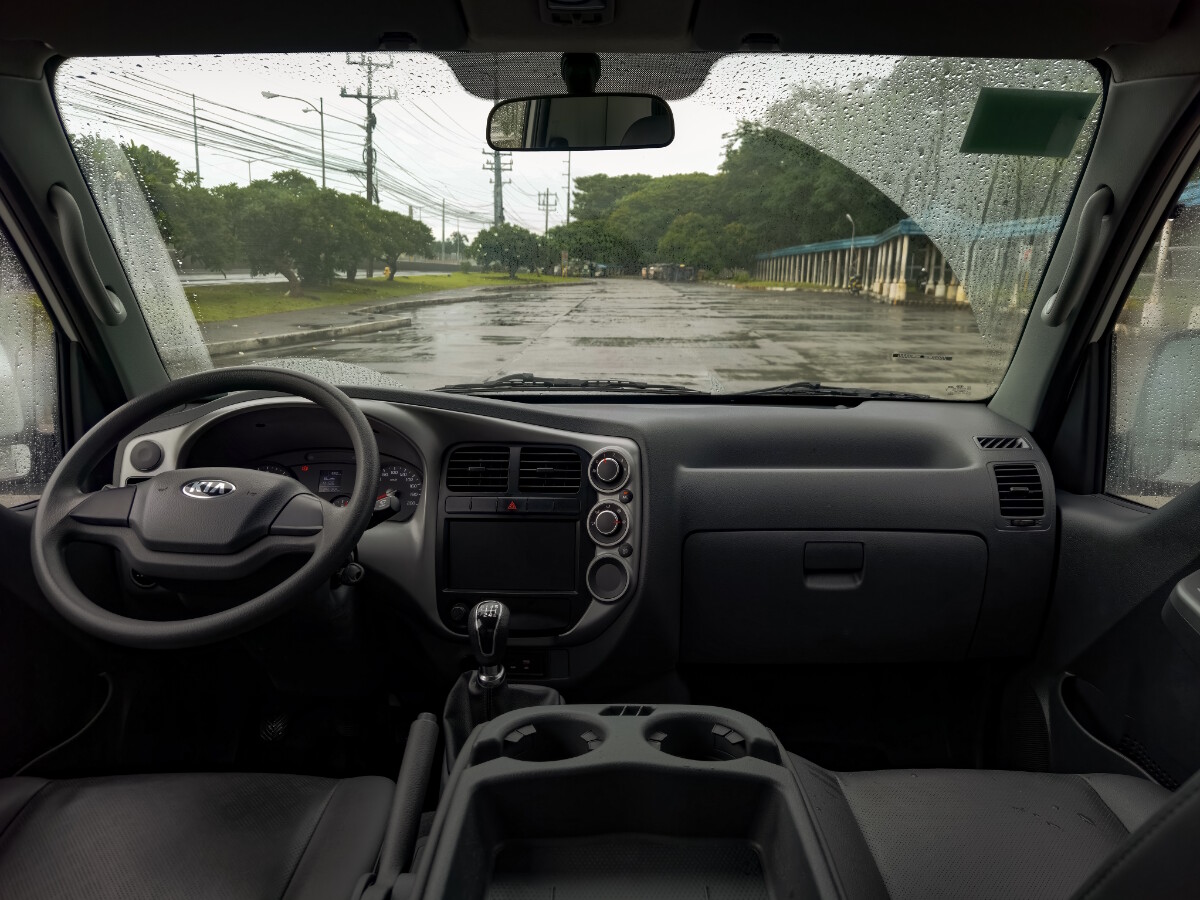 Not much has changed inside, either. There are upgraded A/C knobs and a tiny cellphone ledge in front of the shifter, to go with the USB charging port sitting there. There's a blank where the head unit should go, rather than the single-DIN and shelf combo you could get on older K2700s. Space is pretty good, with an upright seating position and steering column, and a lot of space behind the triple-split bench for cargo and overnight bags. The center seat folds down into a generous deep-lipped plastic food tray, with oversized cupholders.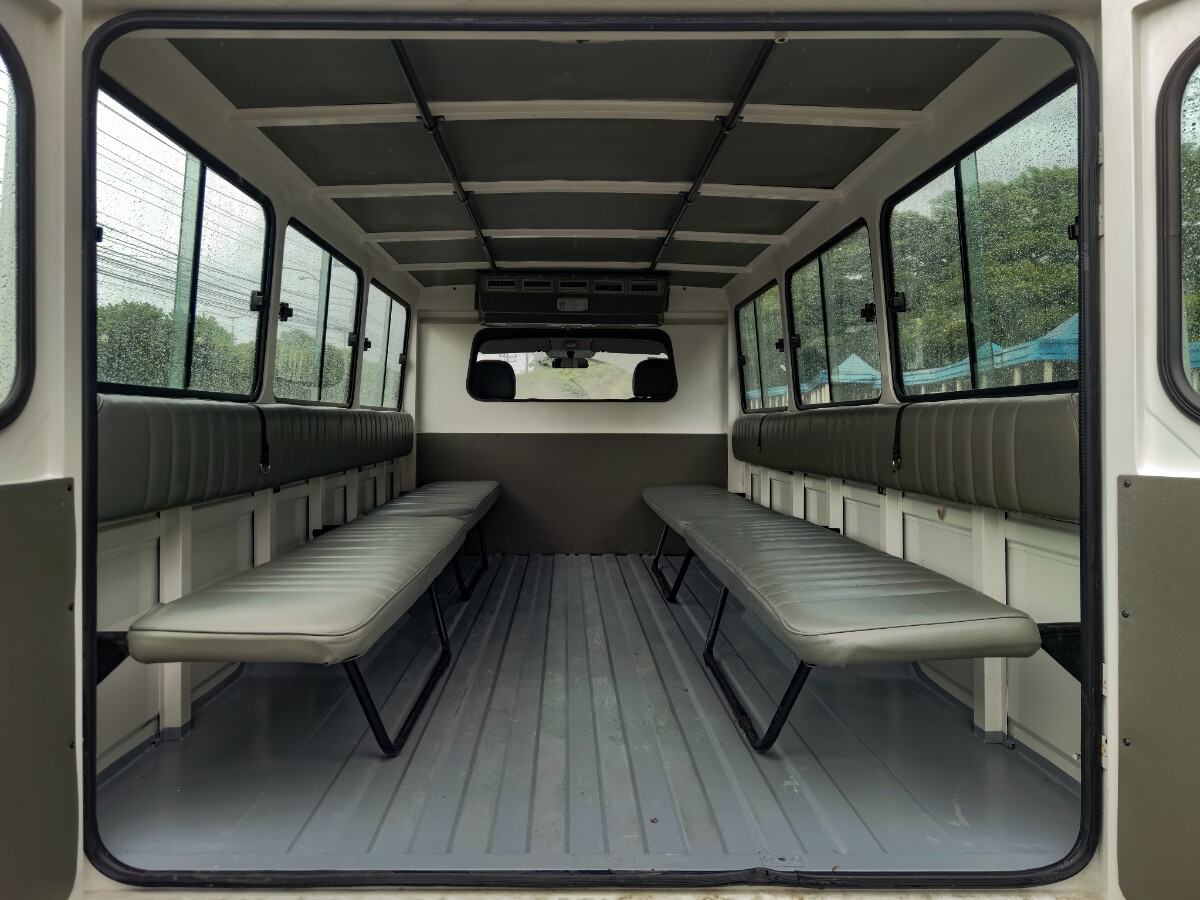 Out back, this unit is equipped with a wide Centro-built FB body with side-facing seats and double doors. One concession to COVID-19 requirements is the new Protect Plus package—not pictured here—which adds removable barriers to isolate rear cab passengers from each other. Otherwise, this is fairly standard stuff. That said, the K2500 is also available in dual-cab drop-side, unique for the local market.
Engine performance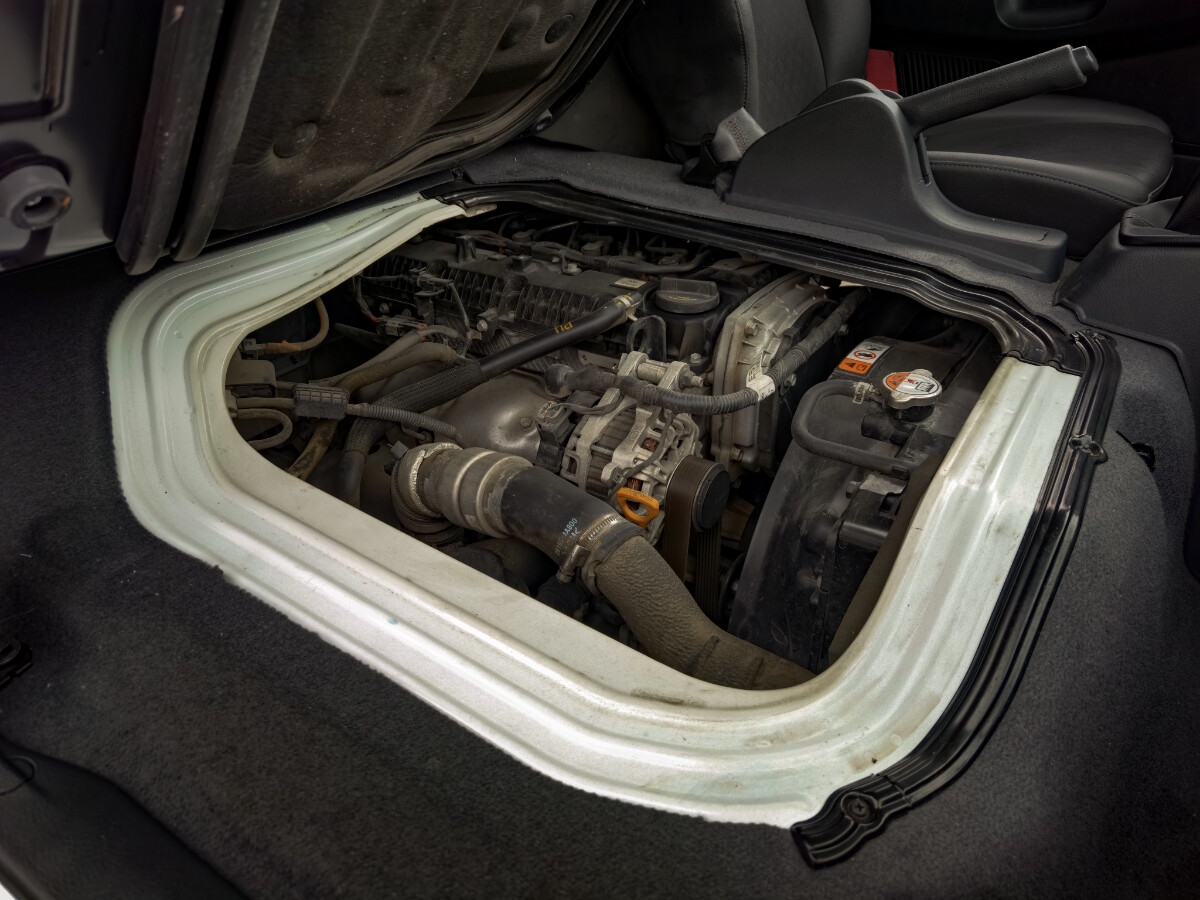 Also unique is the 2.5-liter turbodiesel engine. While all trucks in this class now use turbocharged common-rail electronic injection diesel engines, most make considerably less than 100hp. The K2500's 128hp output puts it far ahead of the curve. There's also four-wheel drive available, with a dual-range transfer case, which, along with the standard high-mounted airbox, allows for a modicum of off-road and flood-fording capability. But for most uses, rear-wheel drive is more than enough.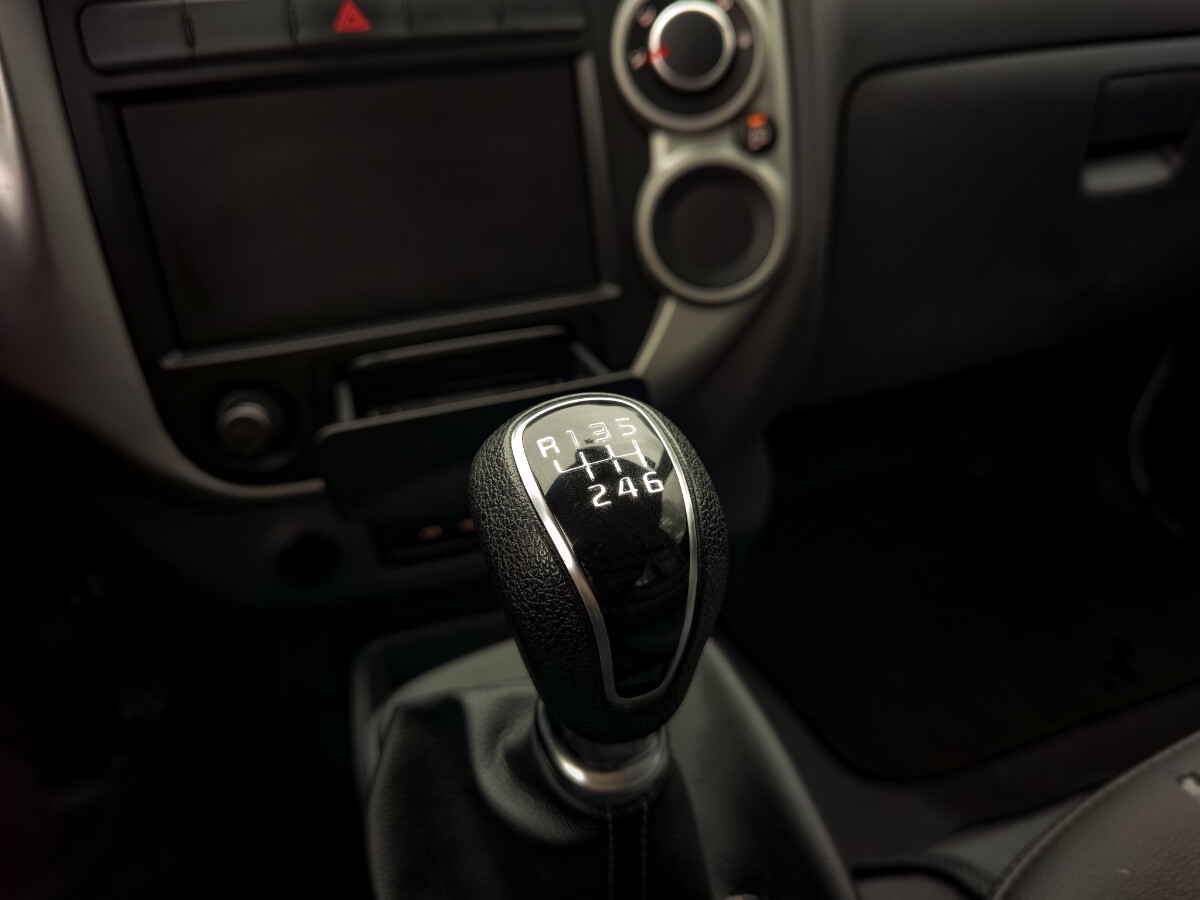 A six-speed manual transmission—also unique in this class—provides better operational flexibility and economy. It features an extra-short first gear for climbing steep grades and a second overdrive gear that allows you to idle along at 80kph on the highway—ideal for provincial supply runs.
Ride and handling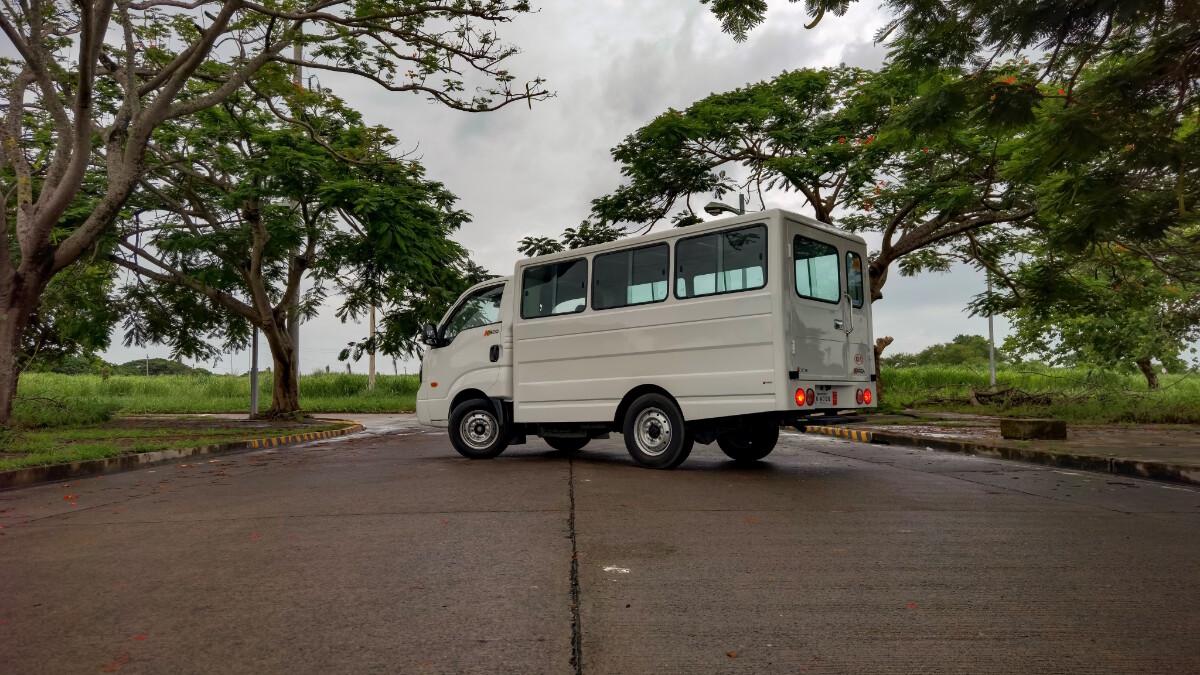 While the powerplant may be modern, the K2500's chassis and suspension remain relatively unchanged. Low-tech but rugged torsion-bar front springs and rear leaf springs provide a 1.2-ton payload capacity but tend to jounce around when there's only 0.1 tons on board. Namely, me. And the noise and reverberations caused by that empty rear box amplifying road vibrations are enough to make you miss that missing radio even more.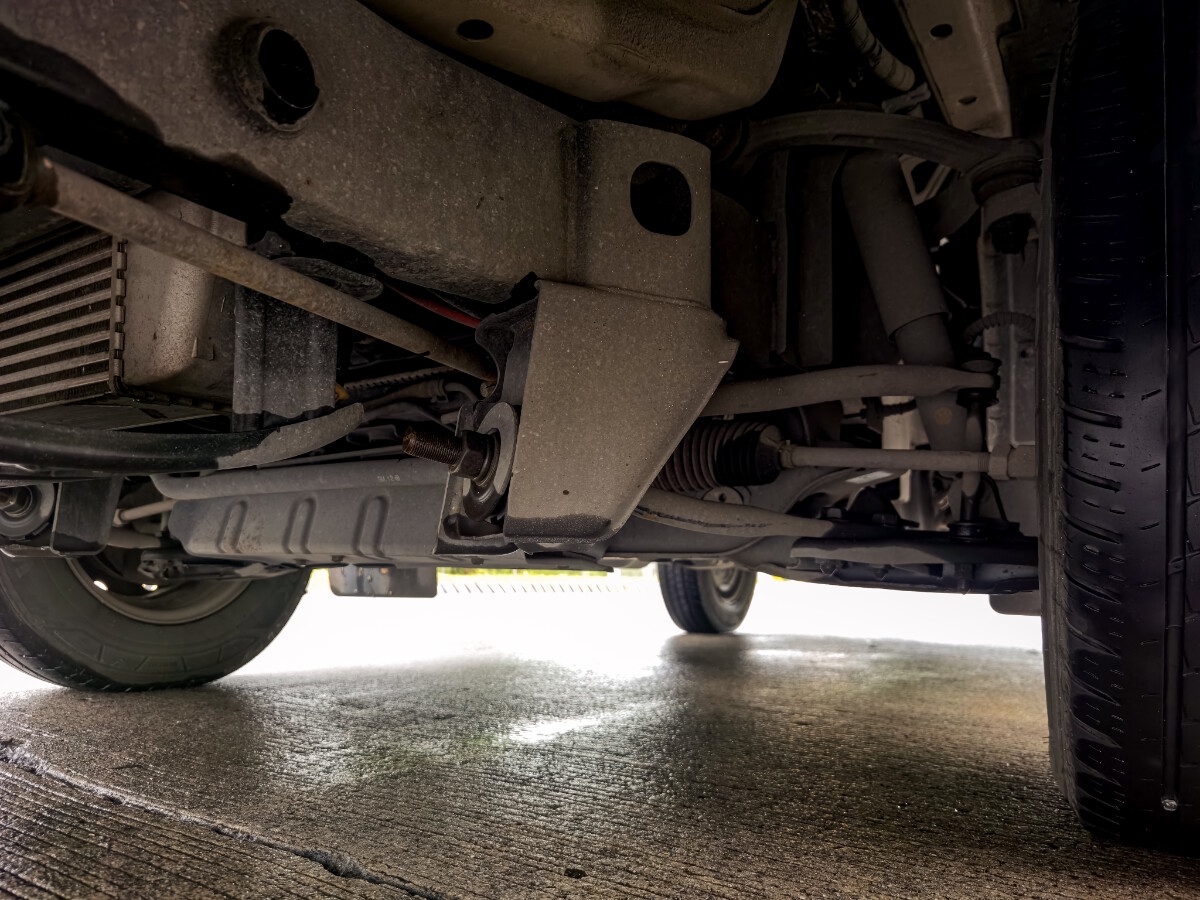 On the bright side, the K2500 tracks straight and true, and doesn't wander around in crosswinds. The 195/R15C Hankook Vantra LT tires provide good purchase in the wet, and the disc-and-drum brake setup delivers excellent stopping power. It takes a really deep shove of the pedal to lock up the rear drums despite the lack of ABS, which allows you to brake harder and more confidently.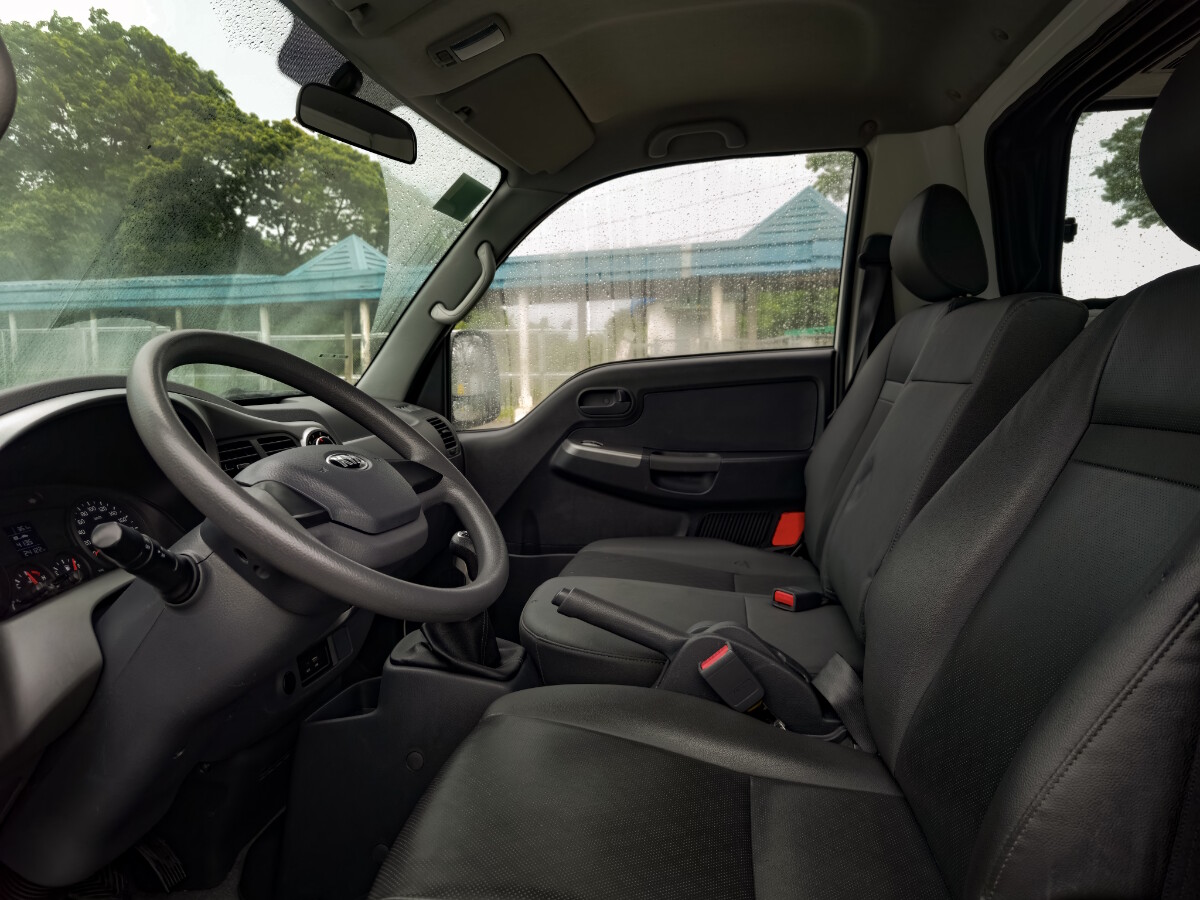 Around town, the K2500's tall cab gives you great sightlines, and it's no more difficult to park than most box vans, thanks to light steering and dual panoramic side mirrors, which give you great coverage when merging as well.
Extra features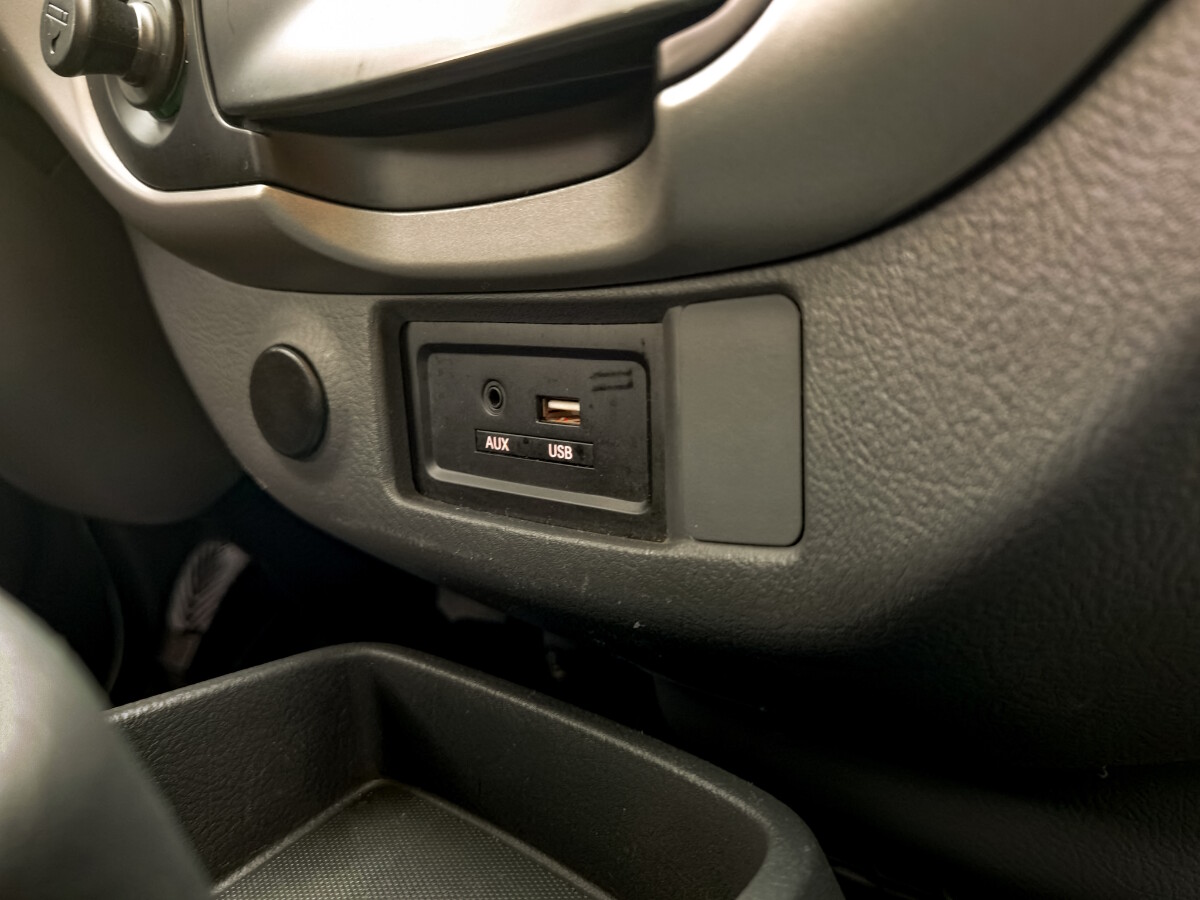 Really, there aren't any. No ABS, no airbags, no alarm. Just one key for the cab and ignition, and another for the rear box. You do get front seatbelts and a rear foglight, but that's about it for safety. You do get that USB port, an aux port, a lighter, and an ashtray, but that's about it for creature comforts. Even the dual A/C is as basic as can be. There's a fan speed controller up front, but the thermostat has only two settings: freezing cold or completely off. Which means you're constantly cycling it yourself.
Verdict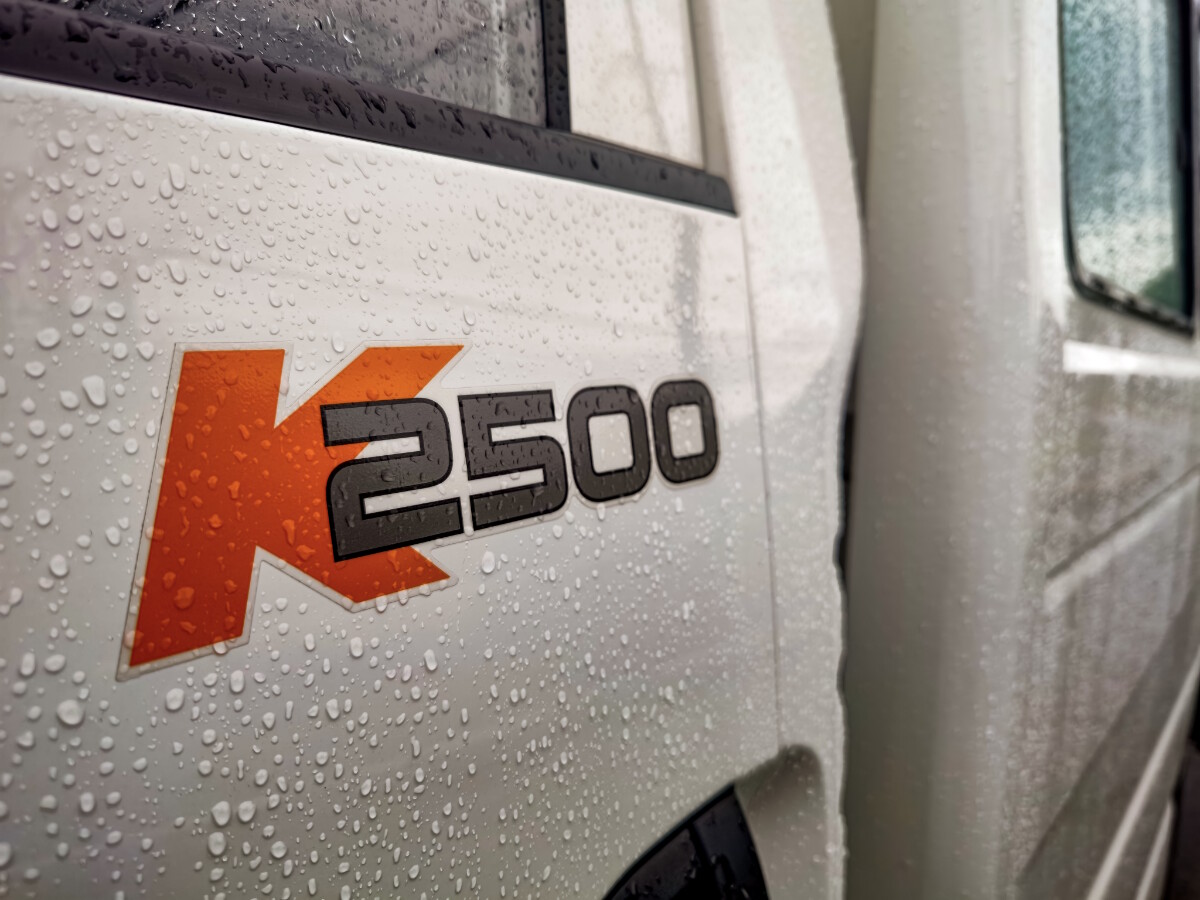 Then again, creature comforts aren't the K2500's primary purpose. Cargo duties are. And while some competitors boast higher on-paper payload capacities, that powerful engine and optional four-wheel drive—even on Karga box models like this one—give the Kia better operational flexibility, both for long-distance hauling and for work out where the roads run out. And with the new powerplant and optional COVID-19 protection for 2021, the K2500 should prove popular, once again, with government agencies that need a working van that can go where no other van can.
SPECS: Kia K2500 Karga Plus Protect 4x2
Price: P1,165,000
Engine: 2.5-liter turbodiesel I4
Power: 127hp @ 3,800rpm
Torque: 255Nm @ 1,500-3,500rpm
Transmission: 6-speed manual
Layout: RWD
Score: 15/20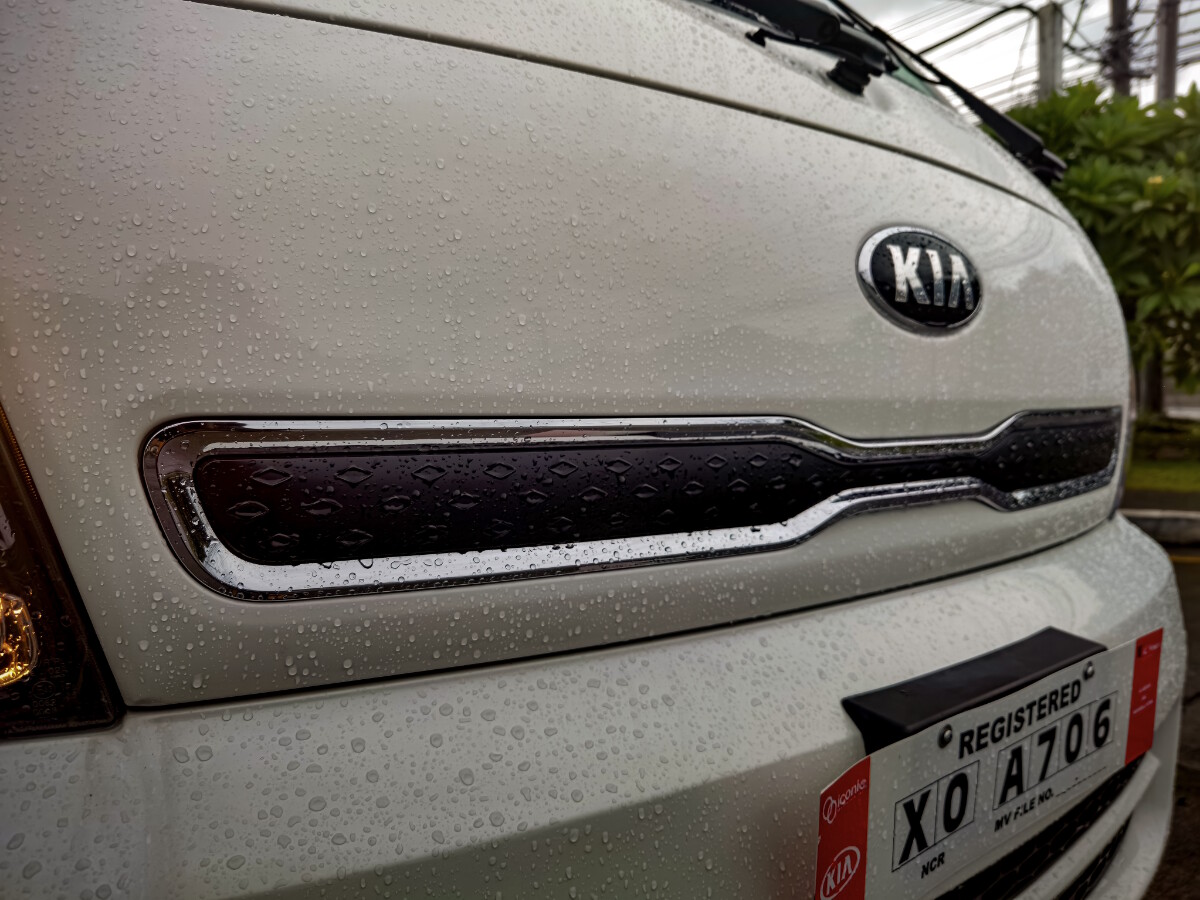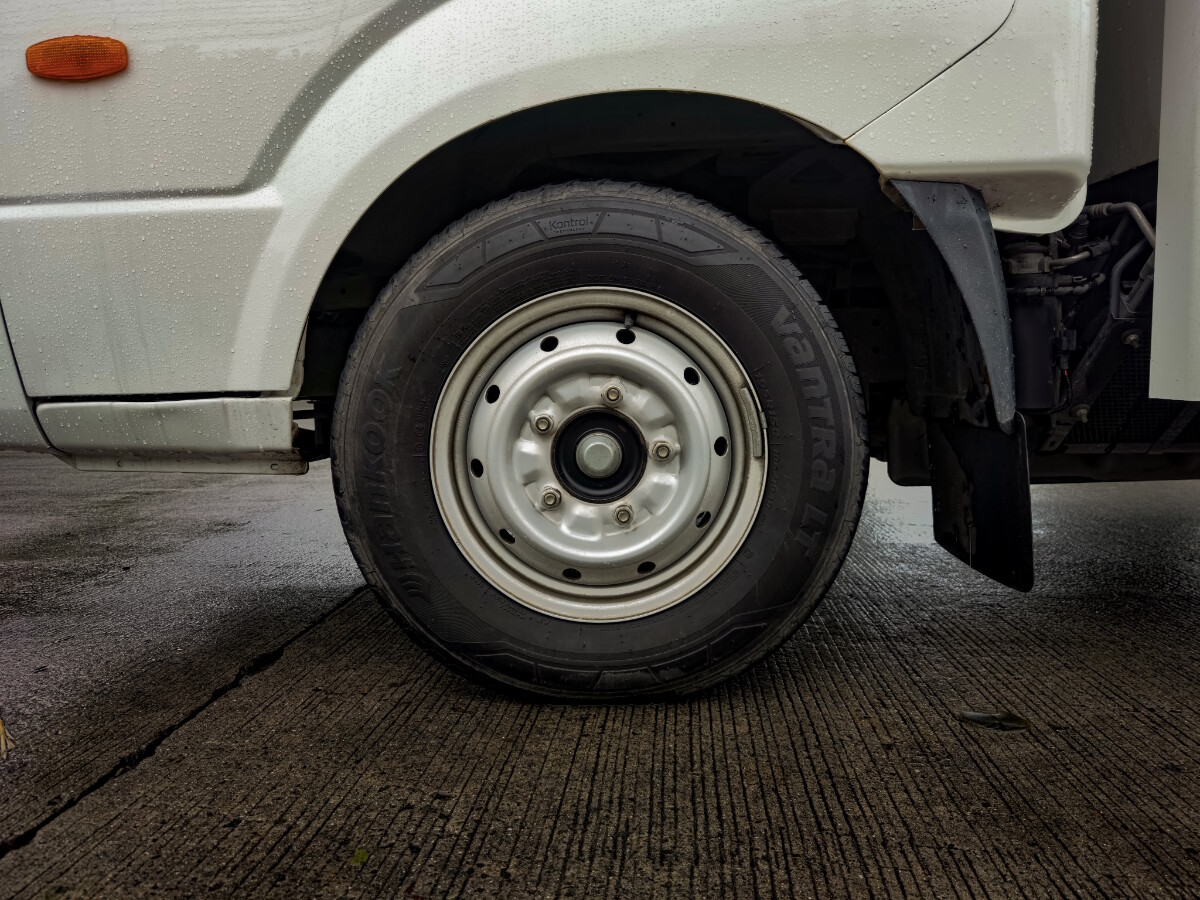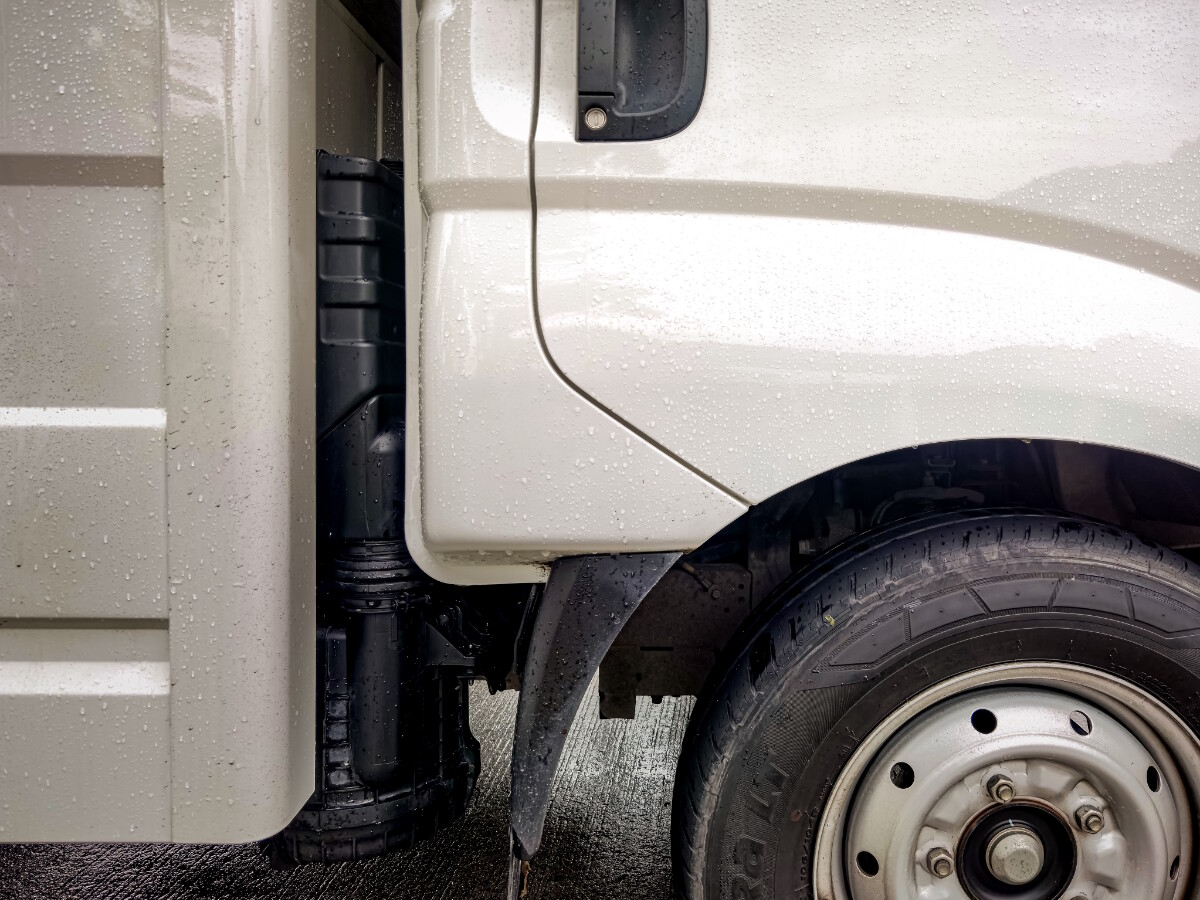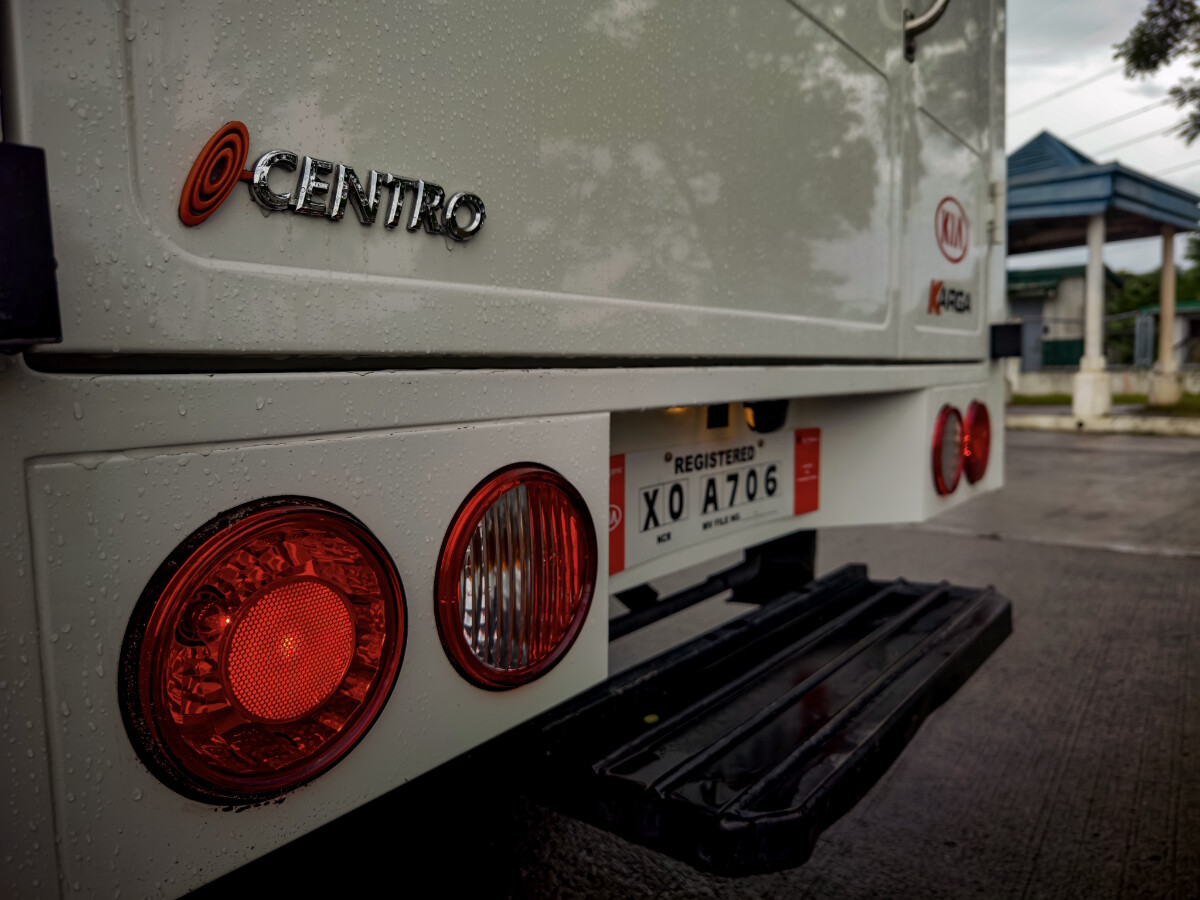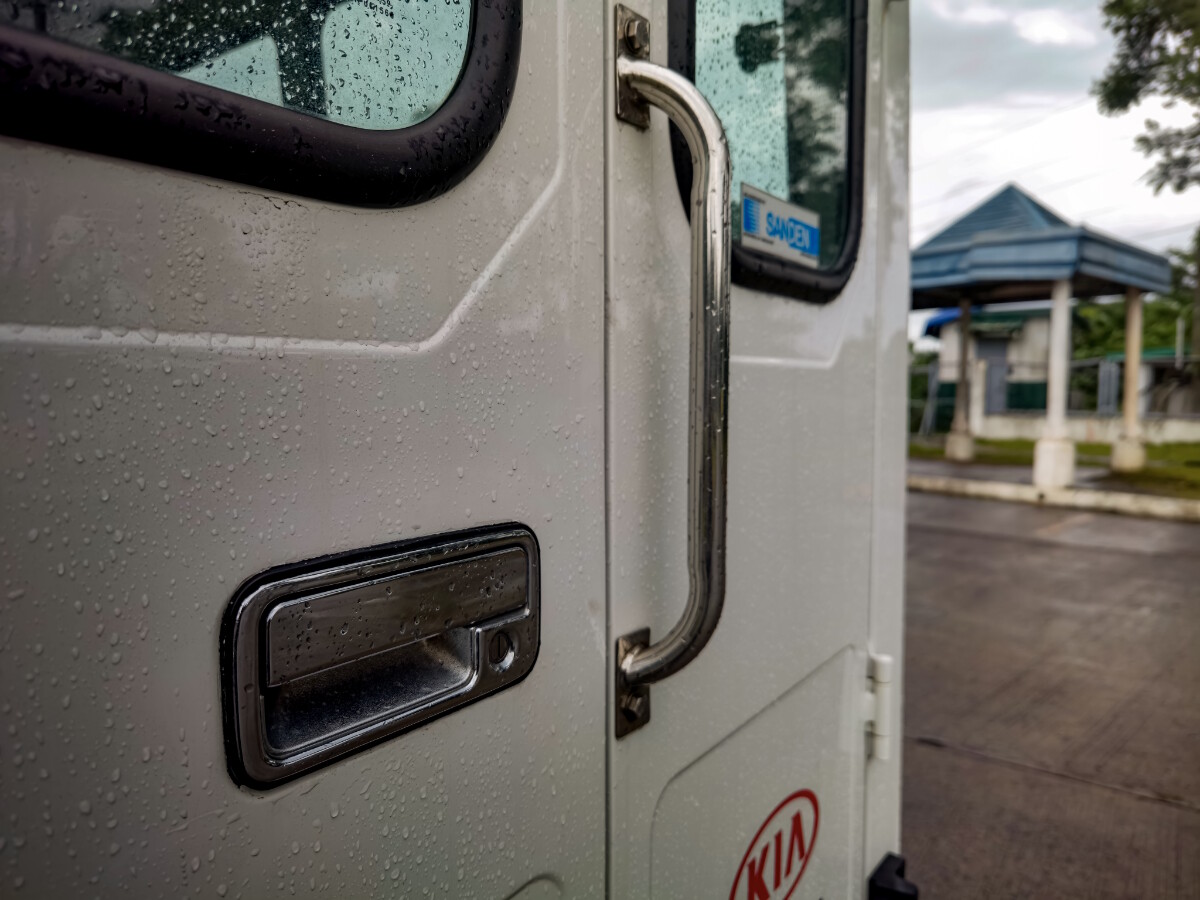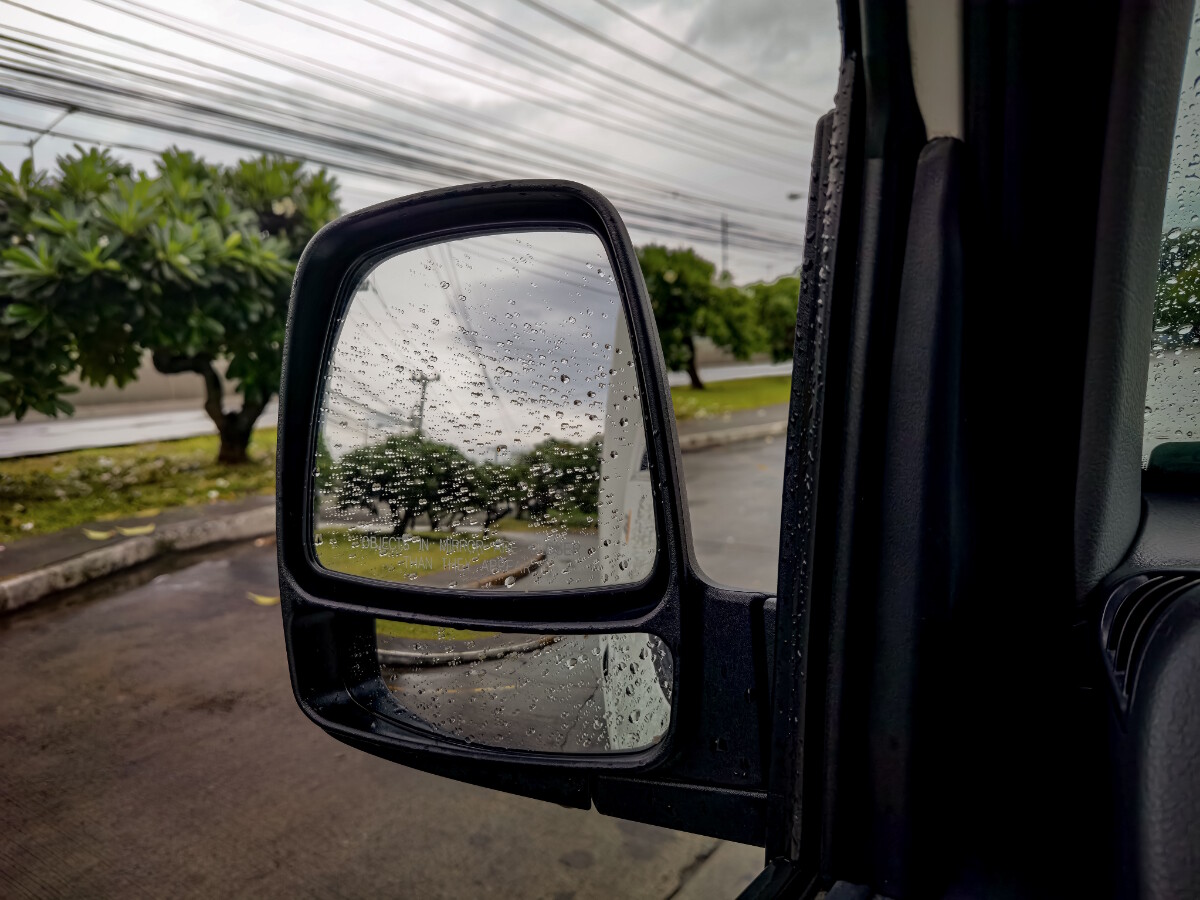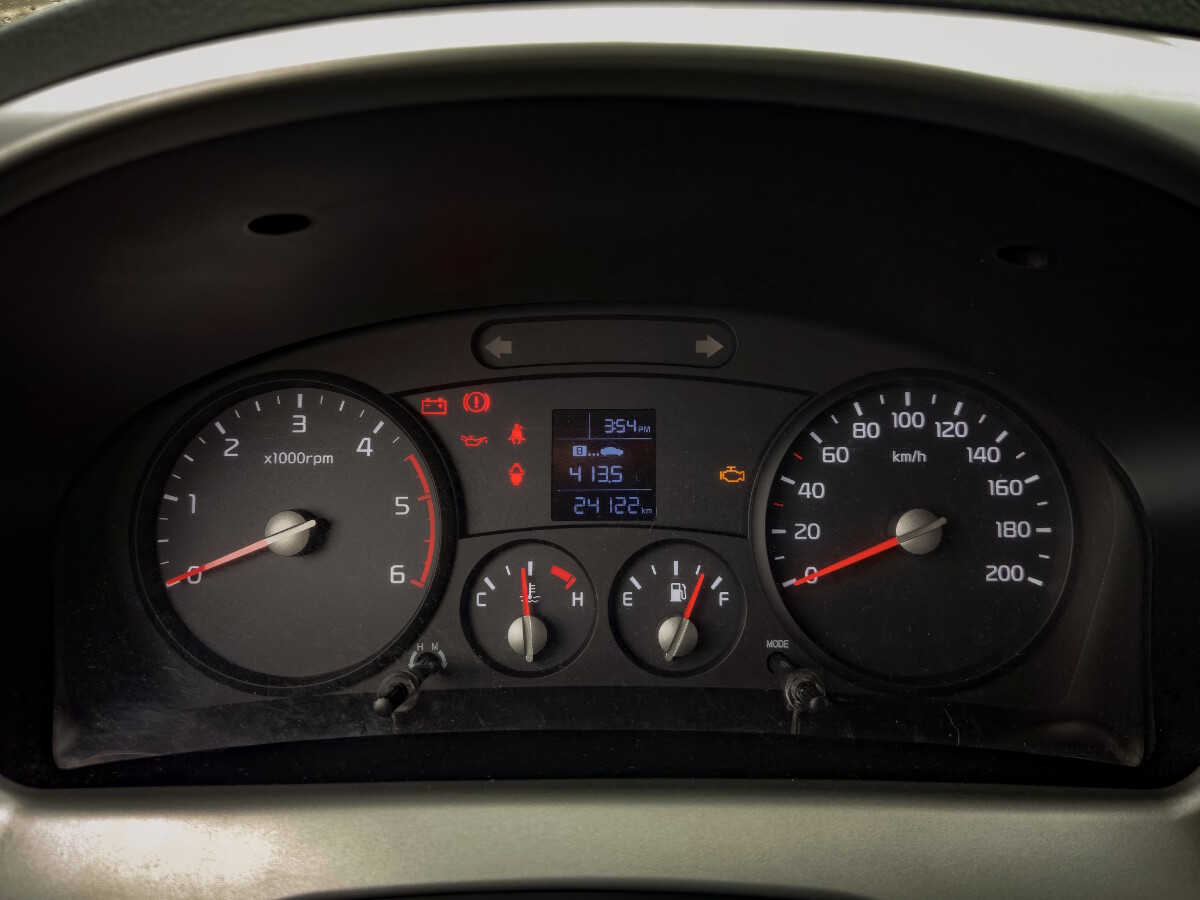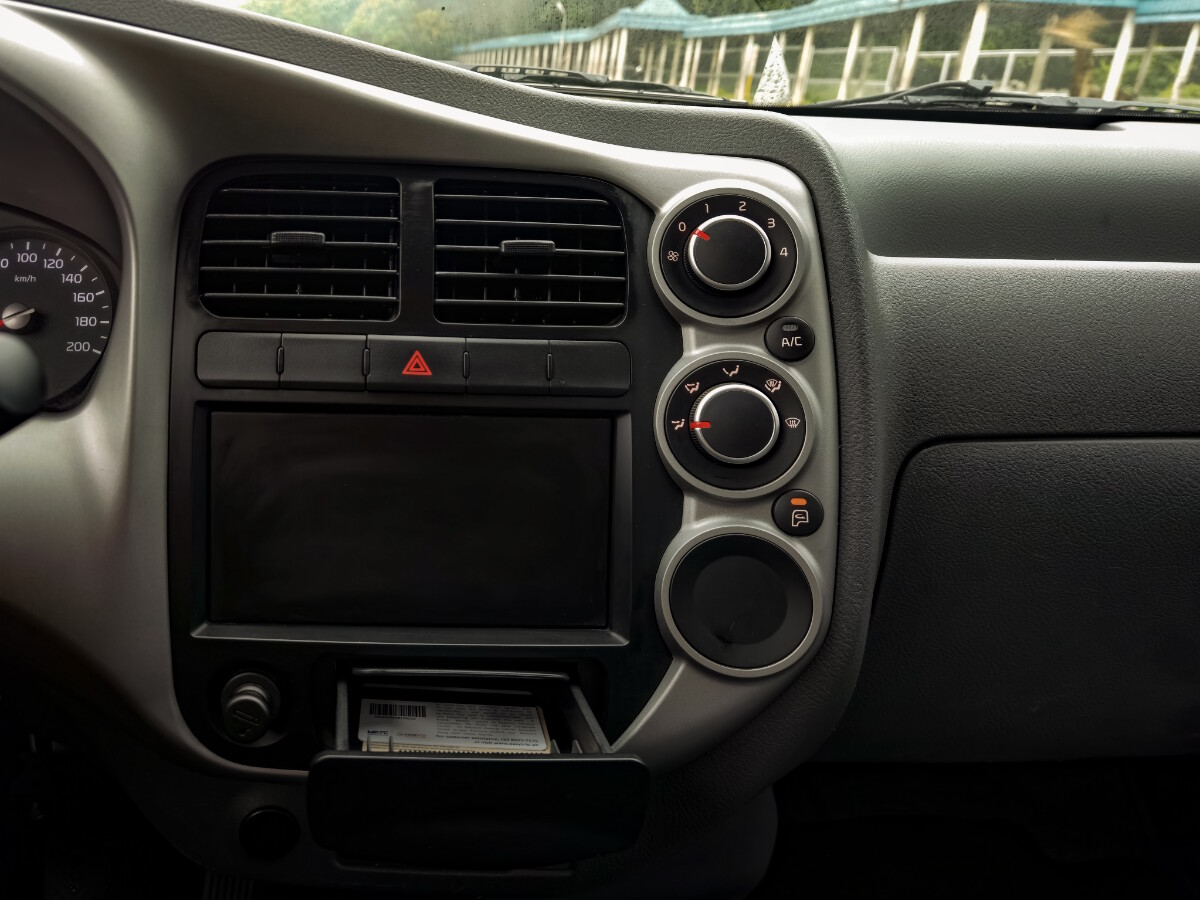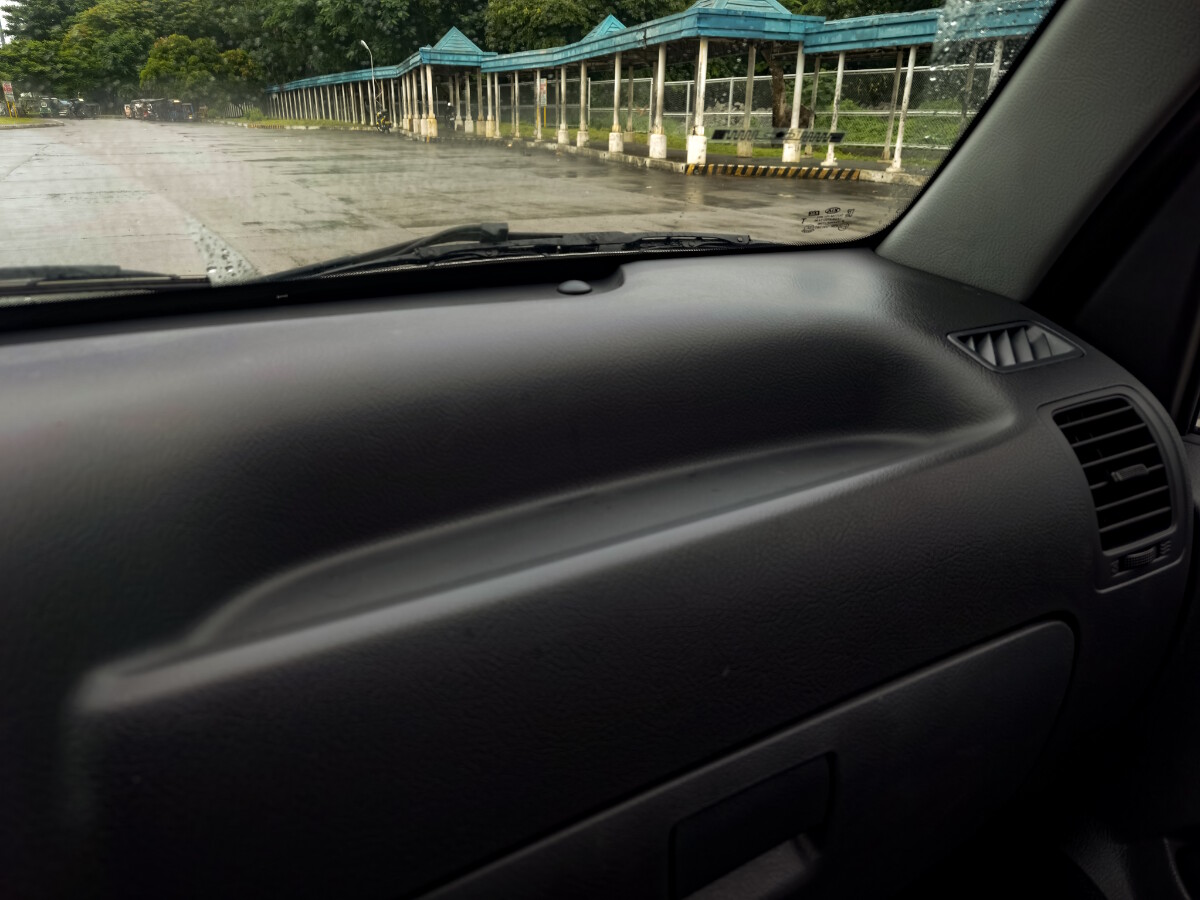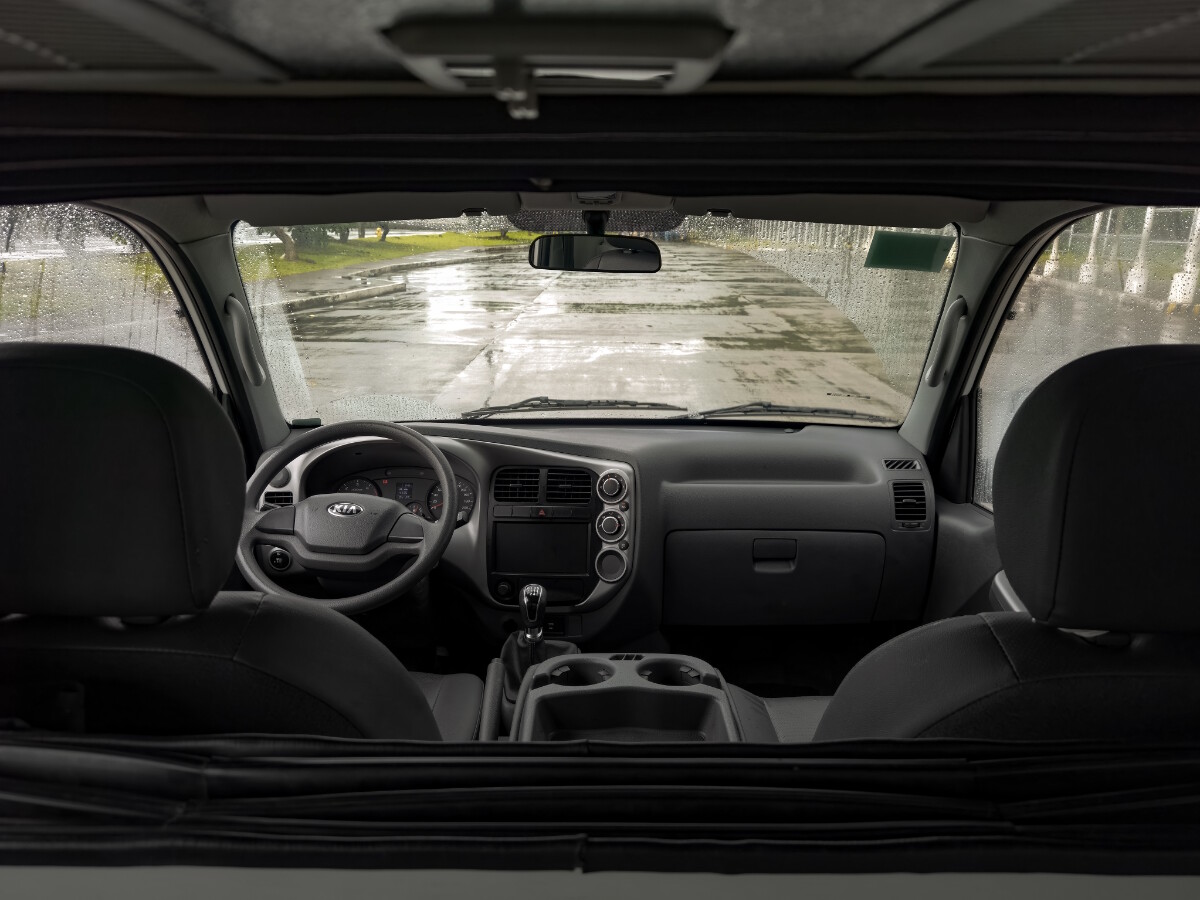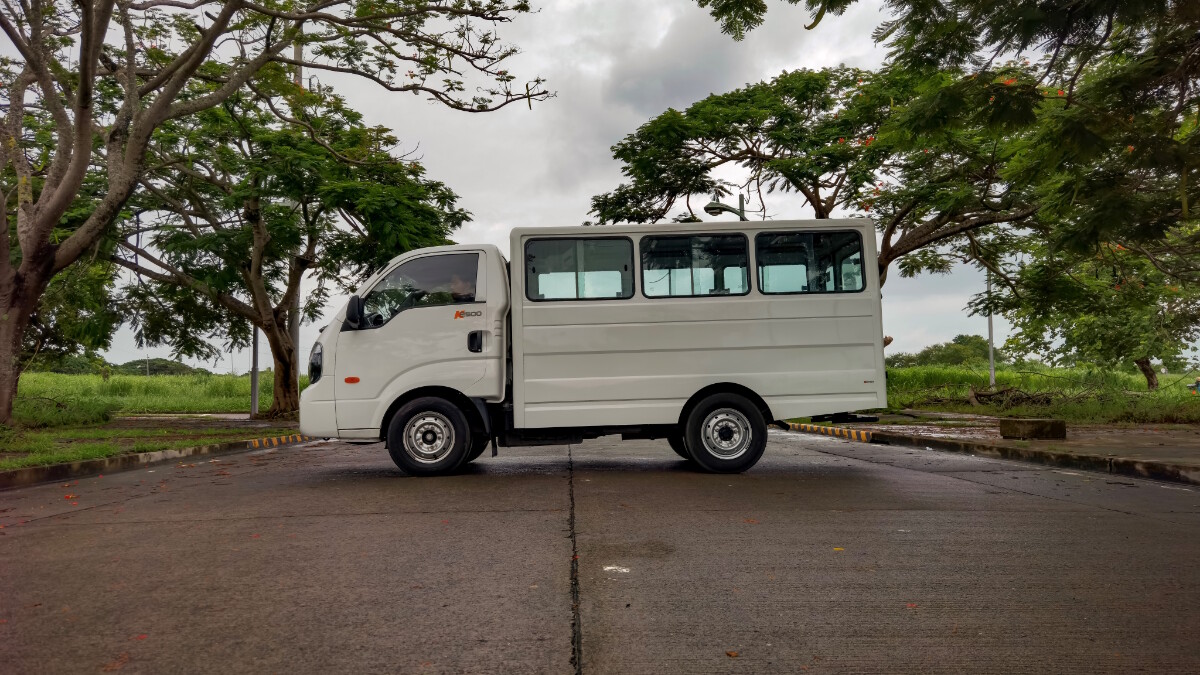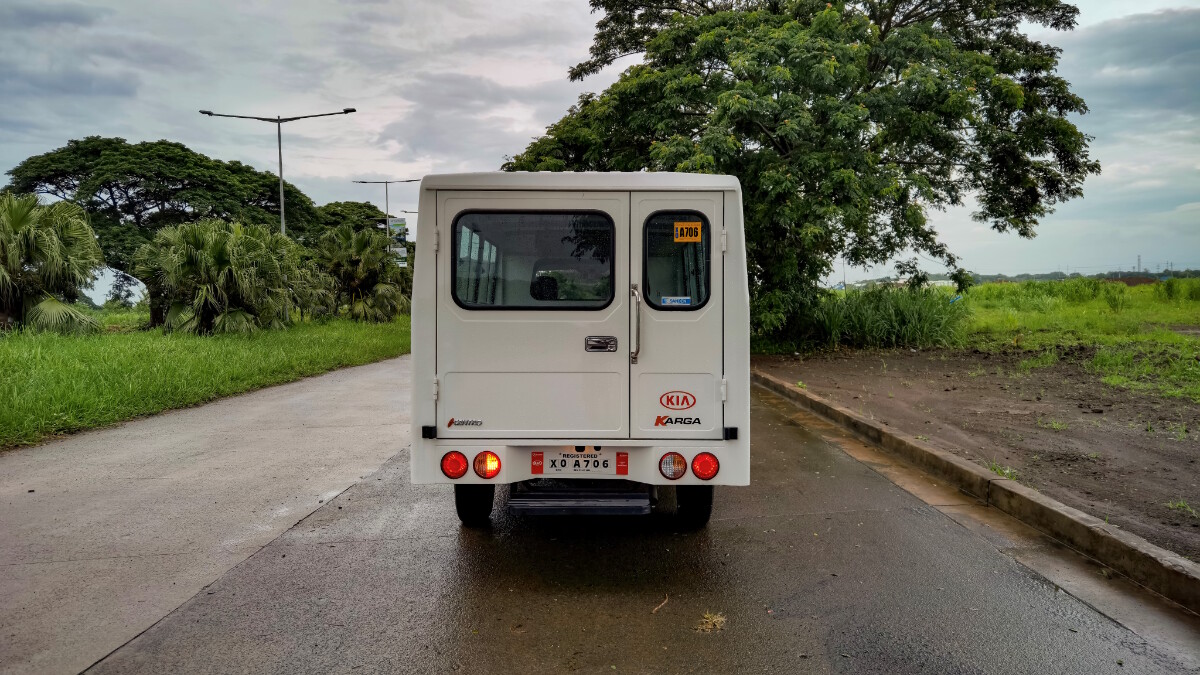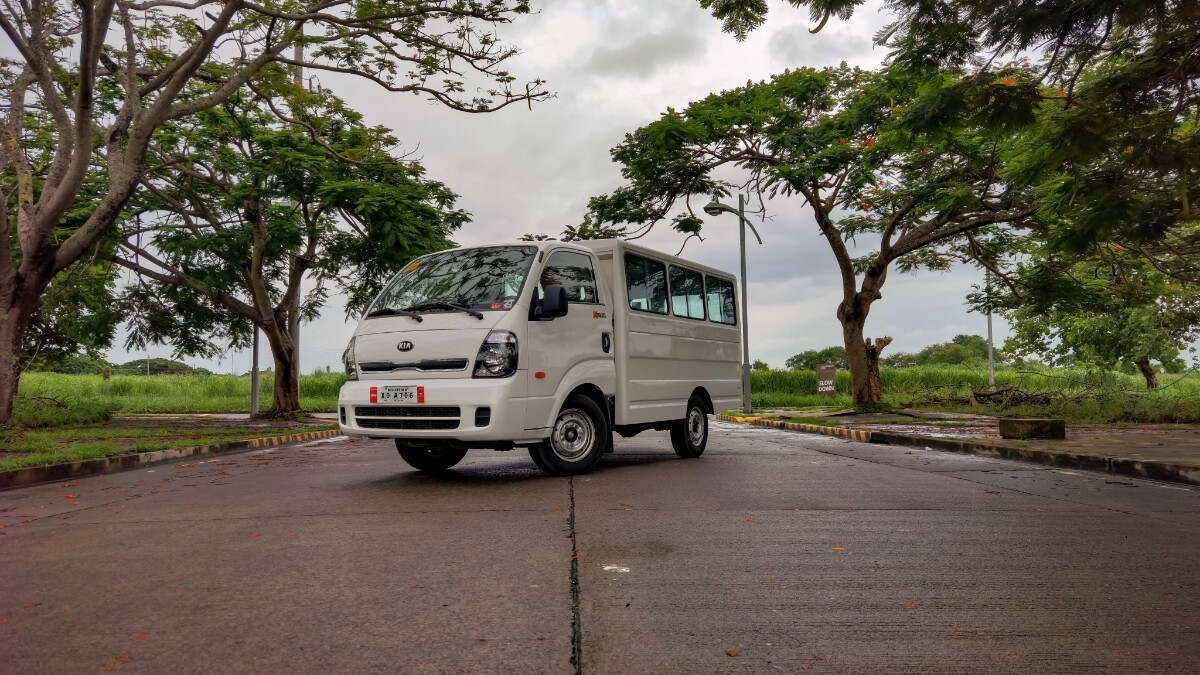 Top Gear Philippines is now on Quento! Click here to download the app and enjoy more articles and videos from Top Gear Philippines and your favorite websites.