The new Land Rover Defender—one side has given it much praise, while on the other side of the fence, there are those picking up torches and pitchforks for a lynching suited for Frankenstein. As a previous-gen owner, I'll hold back on sharing what I think of it versus its precessor and reserve that for another article. For now, we finally get our chance to see and drive the new Defender 110.
I've had the opportunity to drive the P400 variant before, so my expectations from this test unit—a Defender S D240 powered by a 2.0-liter turbodiesel four-cylinder—were tempered to say the least. In hindsight, this engine just may be the sweet spot for anyone who is in the market for a family adventure wagon and willing to pay the hefty price tag, and still has considerations for a comfortable, safe, practical, and prestigious ride that will stand out among the mass of Fortuners, Everests, and Terras.
ADVERTISEMENT - CONTINUE READING BELOW ↓
Let's get right to it.
Styling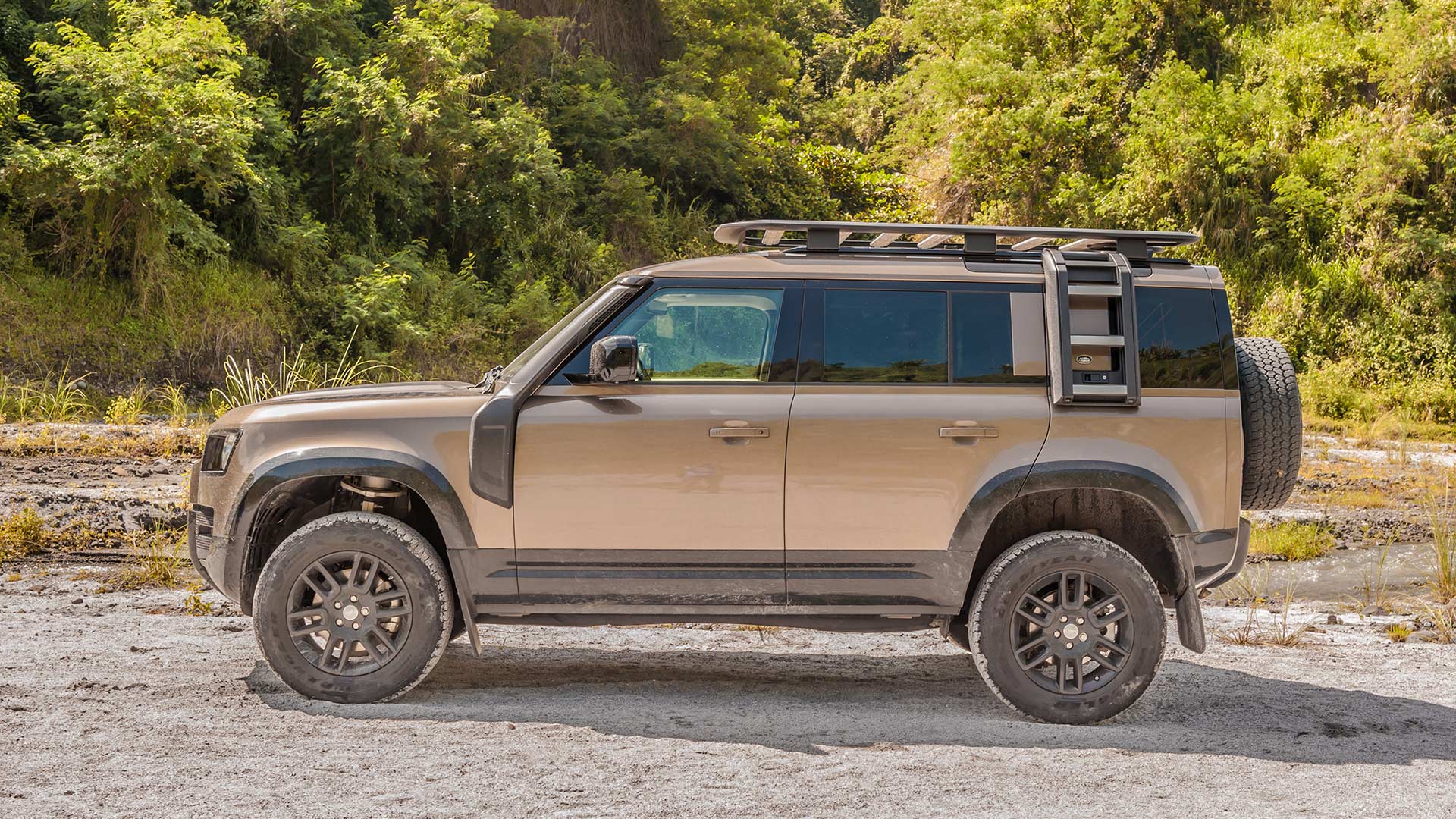 One of the new model's most polarizing points for the dyed-in-the-wool Defender loyalist is the styling. The previous iteration just oozed coolness—the kind of coolness you'd link to the likes of Steve McQueen (go ahead, kids, google him). The new one would be more akin to the likes of Ryan Gosling with a tempered manliness.
ADVERTISEMENT - CONTINUE READING BELOW ↓
Recommended Videos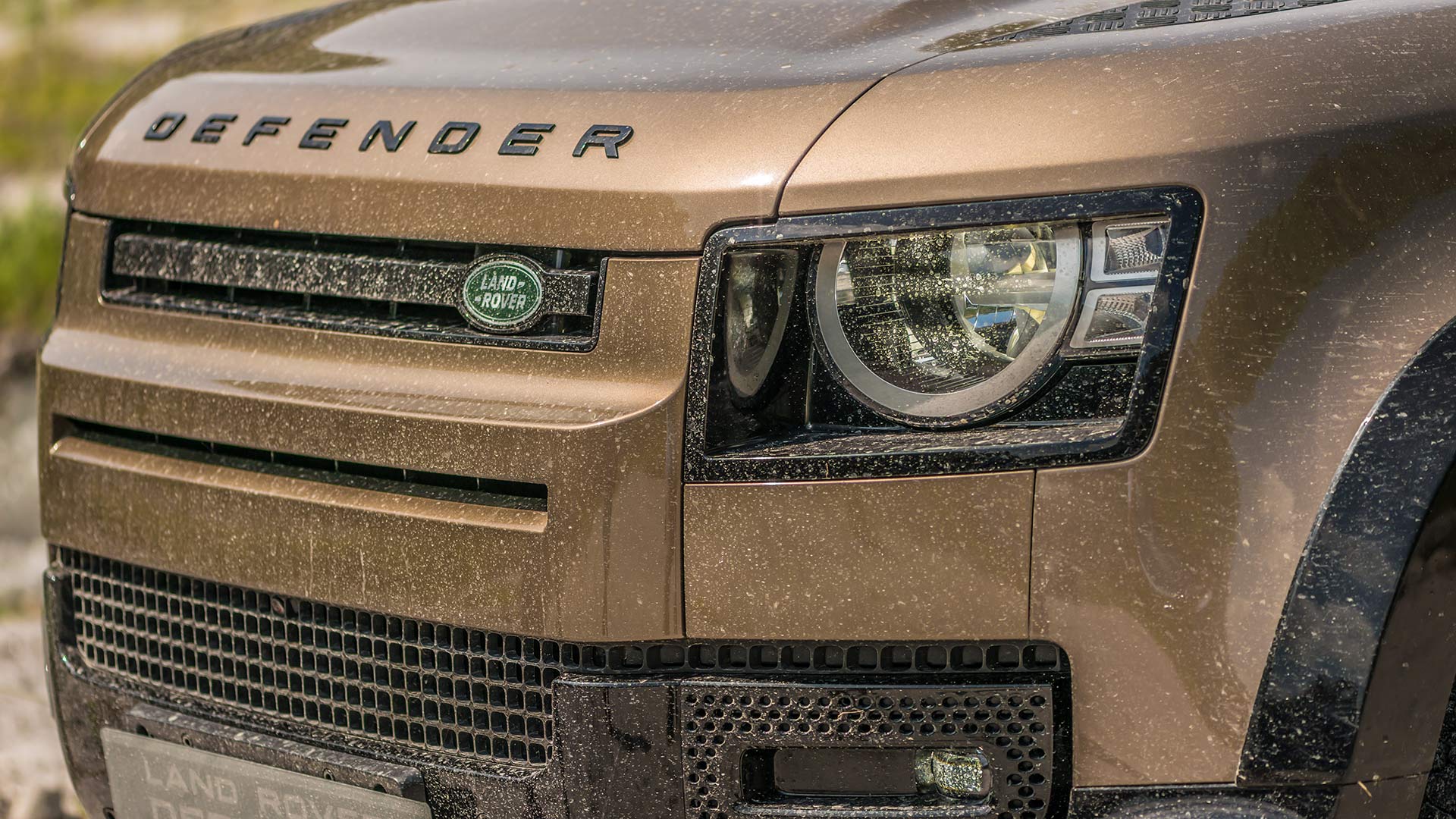 It has angles that carry its predecessor's charms, and yet it's very much in tune with modern styling cues. Land Rover has also clearly added ladies to the market demographics of the new car.
Personally, I'm still figuring out how those front headlamps score with me.
ADVERTISEMENT - CONTINUE READING BELOW ↓
Engine performance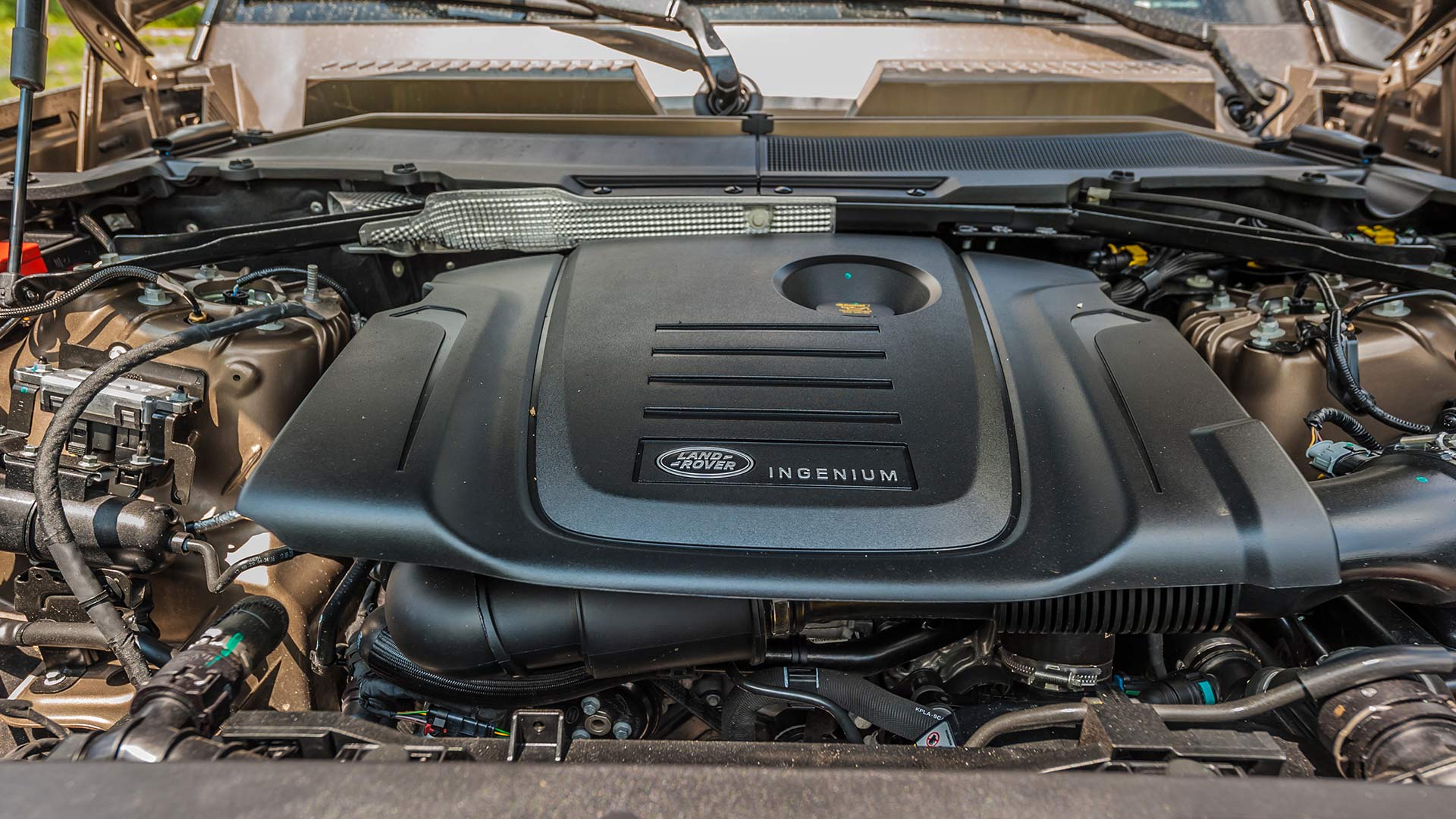 As mentioned, the heart and soul of this unit we tested is a four-pot turbodiesel, its transmission and transfer case computer-controlled for every driving surface and condition.
You might look at the sheer bulk of the vehicle and question if this is the powerplant for you. On a practical level, its fuel economy is very decent when driven logically. Mixed city conditions gave me 11km/L; clearly, it can do over 16km/L if driven with prudence. It's also so quiet that to the untrained ear, it could be mistaken for a petrol engine, but if you listen closely, it will make sounds like another brand's 2.0-liter bi-turbo diesel on acceleration, and that's promising.
ADVERTISEMENT - CONTINUE READING BELOW ↓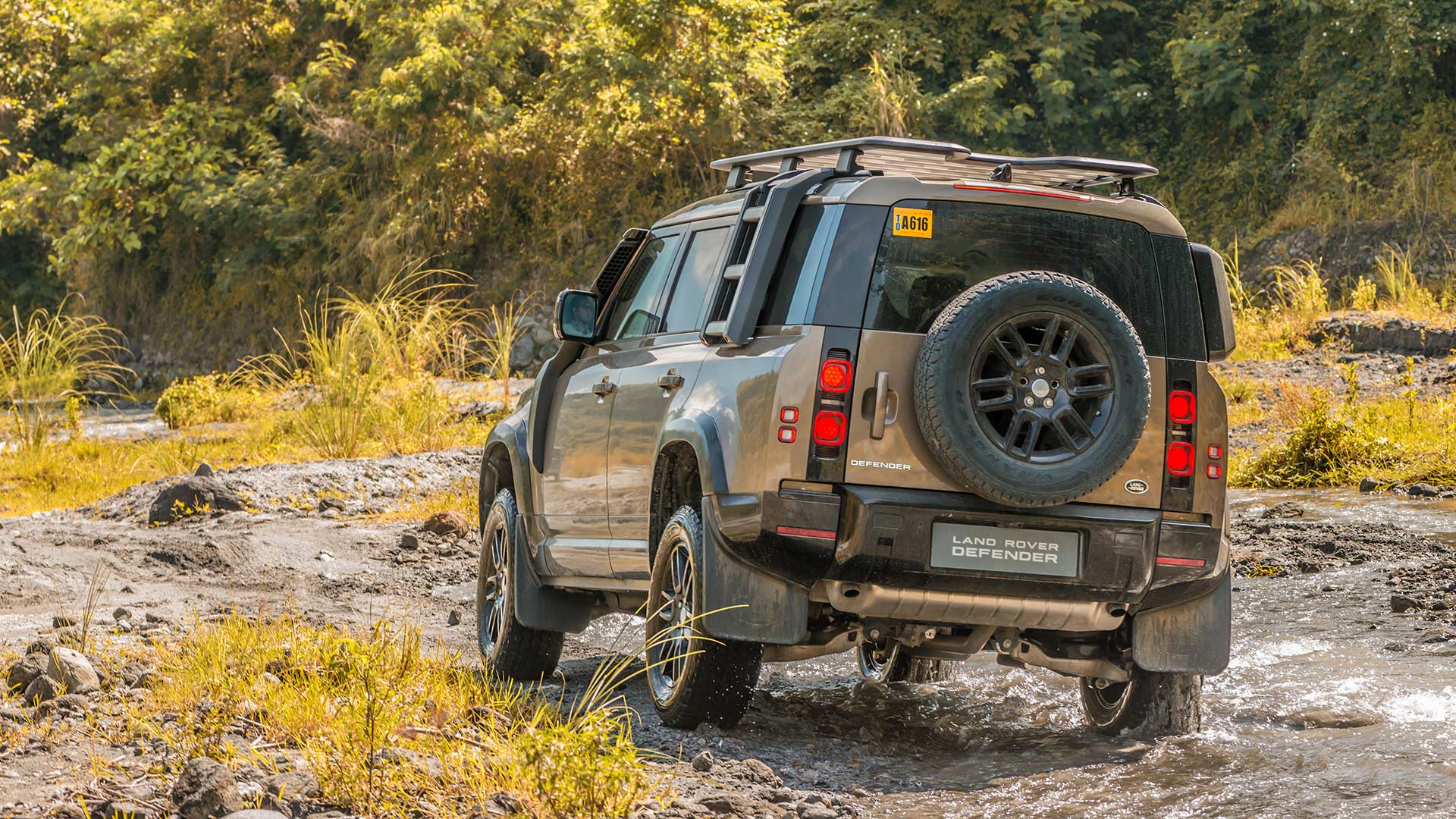 By using a small-displacement engine, has Land Rover sacrificed performance in various on- and off-road conditions? Clearly, this is no P400 that feels like it will pin you to your seat under acceleration, but I can say it's not lacking in torque especially for slow off-road driving that requires generous amounts of low-end pull. It's also not lacking in horsepower for clearing its tires of mud at high-wheelspin speeds. On the road, it should easily get to its top speed of 188kph—more than enough for the driving conditions in our country. It's definitely no slouch on the highway and doesn't sound like it's struggling to build up speed.
ADVERTISEMENT - CONTINUE READING BELOW ↓

Ride and handling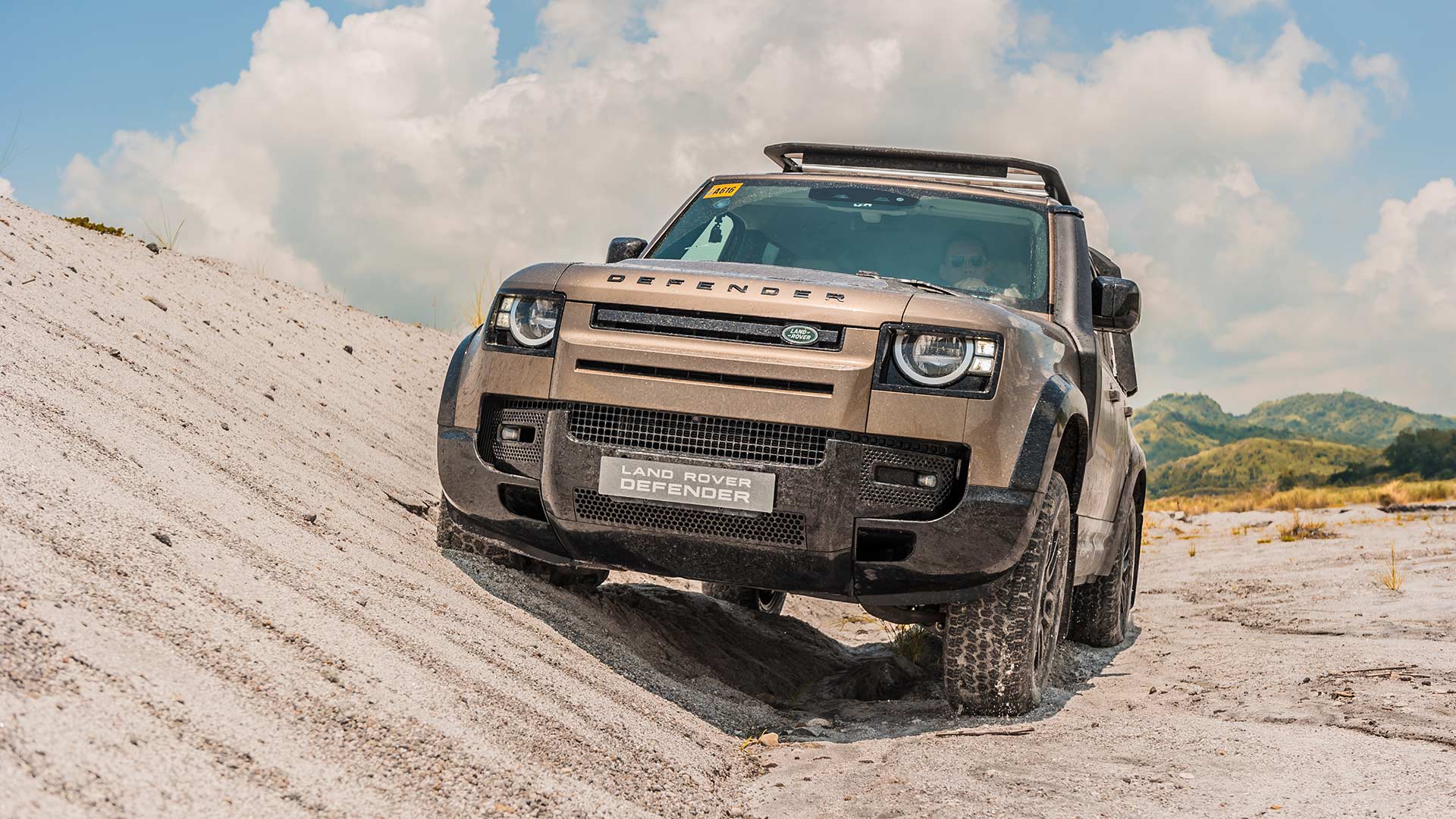 In the old Defender, words cannot describe the exhilaration generated by fear over the complete lack of road feedback, the wandering of the steering wheel when driving on a straight line, the sudden and unannounced shift of drive from front to rear by the center differential in the transfer case. These were things that made on-road driving a class of its own in terms of pure terror.
ADVERTISEMENT - CONTINUE READING BELOW ↓
Fortunately, this is not the case with the new car. In traffic, the 110 may be a challenge to maneuver due to its large and imposing dimensions. It's longer and wider than the previous model was. But once you're accustomed to its girth and to making use of its sensors and cameras, the Defender becomes easy enough to handle thanks to its electromechanically assisted steering and driver aids. What you can't see with your eyes, the vehicle shows you via the multi-info display.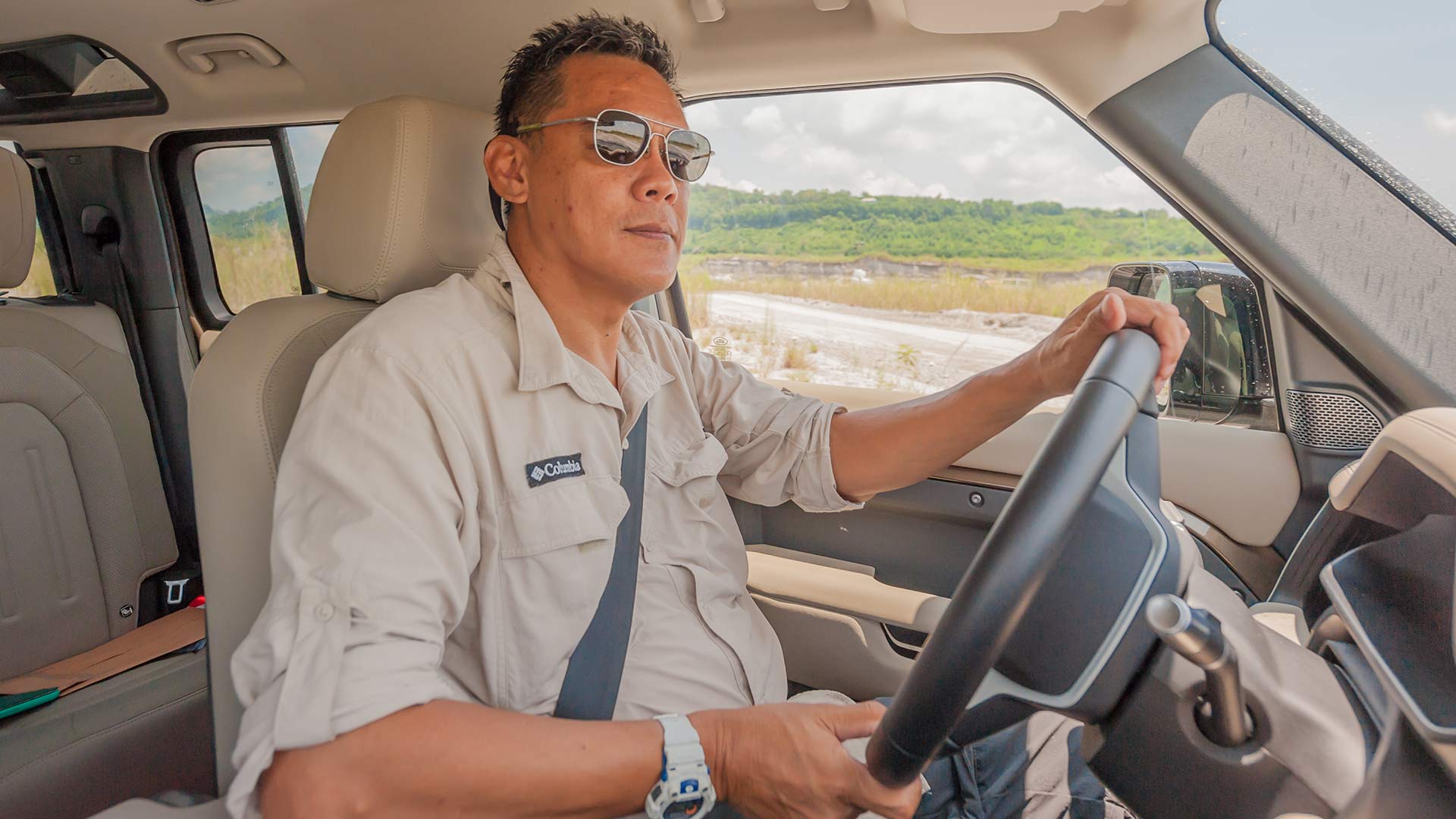 ADVERTISEMENT - CONTINUE READING BELOW ↓
The commanding seating position has been carried over. It's as much a necessity in urban driving as it is in off-roading, but now, you'll be able to get in and out more easily courtesy of three ride-height settings just a push of a button away. The height-adjustable air suspension also contributes to the SUV's road-holding capability even on wet surfaces when you want to explore the higher limits of the speedo. Lowering the center of gravity keeps the center mass closer to the pavement, making the Defender more surefooted. This could be attributed to the rear independent suspension giving excellent suspension geometry at all times: It keeps its wheels planted to the surface with the most balanced weight distribution possible.
In my experience, my only issue would be the noticeable body roll when taking a curve at speed. It's not alarming, though. And in fairness to the Defender, I intentionally did not switch to Sport mode and kept the setting in Comfort.
ADVERTISEMENT - CONTINUE READING BELOW ↓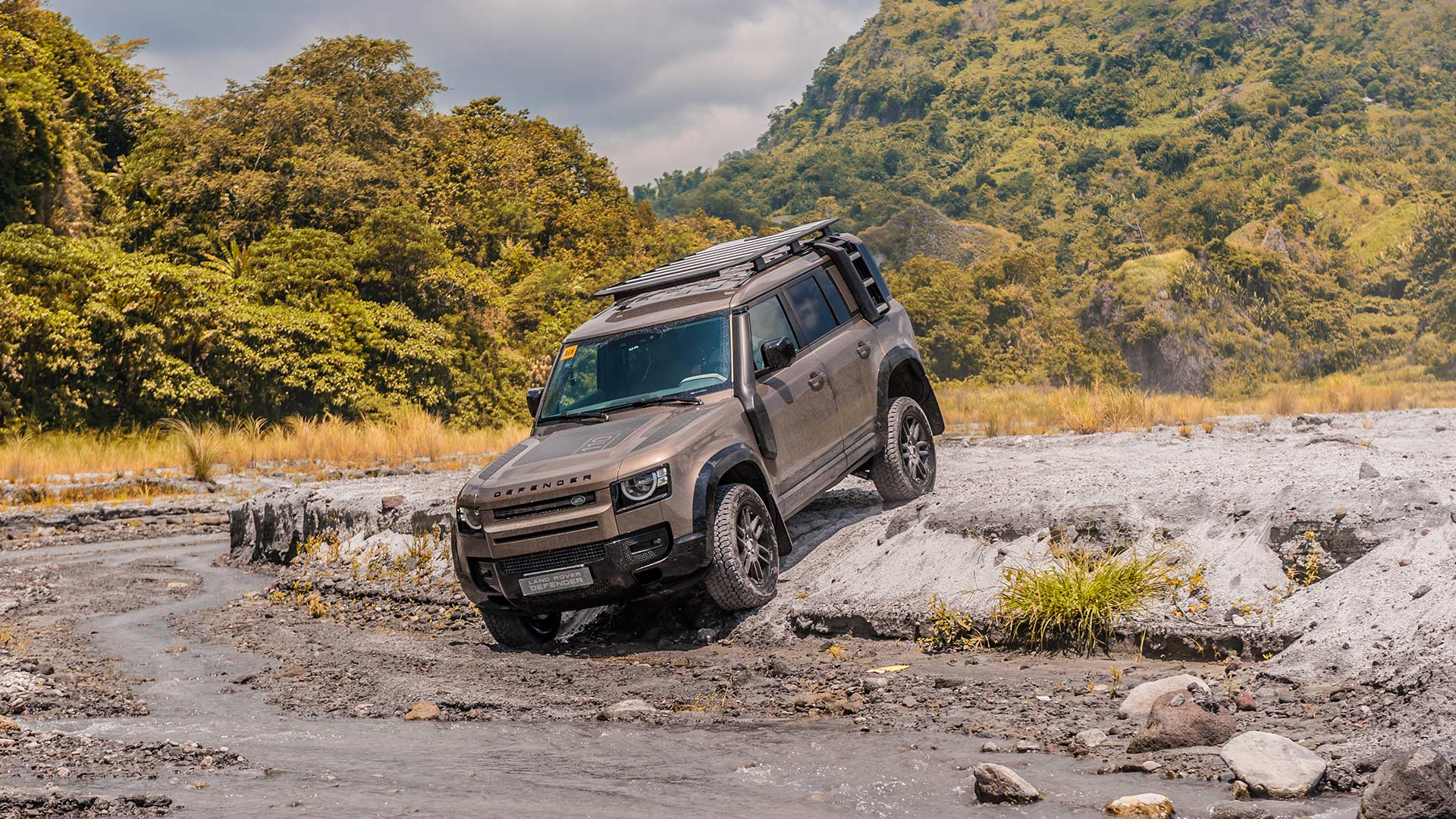 Vehicles equipped with air suspension provide the most comfortable ride on any driving surface. With the air suspension at off-road height and at speeds not normally done on unpaved rough tracks, the Defender has the most pliant ride compared with similarly equipped vehicles, resulting in more decent ride quality. Also, it makes the least amount of thumping sound that's usually generated by overextended dampers and joints due to suspension extension. This sound, though normal on extended air-suspension systems during off-road driving, can be annoying and can affect driver focus.
ADVERTISEMENT - CONTINUE READING BELOW ↓
Ride quality would have been much better on at least a 70-series tire for additional damping. Our test unit was running a 32-inch diameter with 20-inch wheels, giving an aspect ratio of 65% of the tire width. That's a bit of a low tire profile for off-road use, but compromises need to be made for improved road handling—after all, something like this would spend most of its time on pavement than off the beaten path.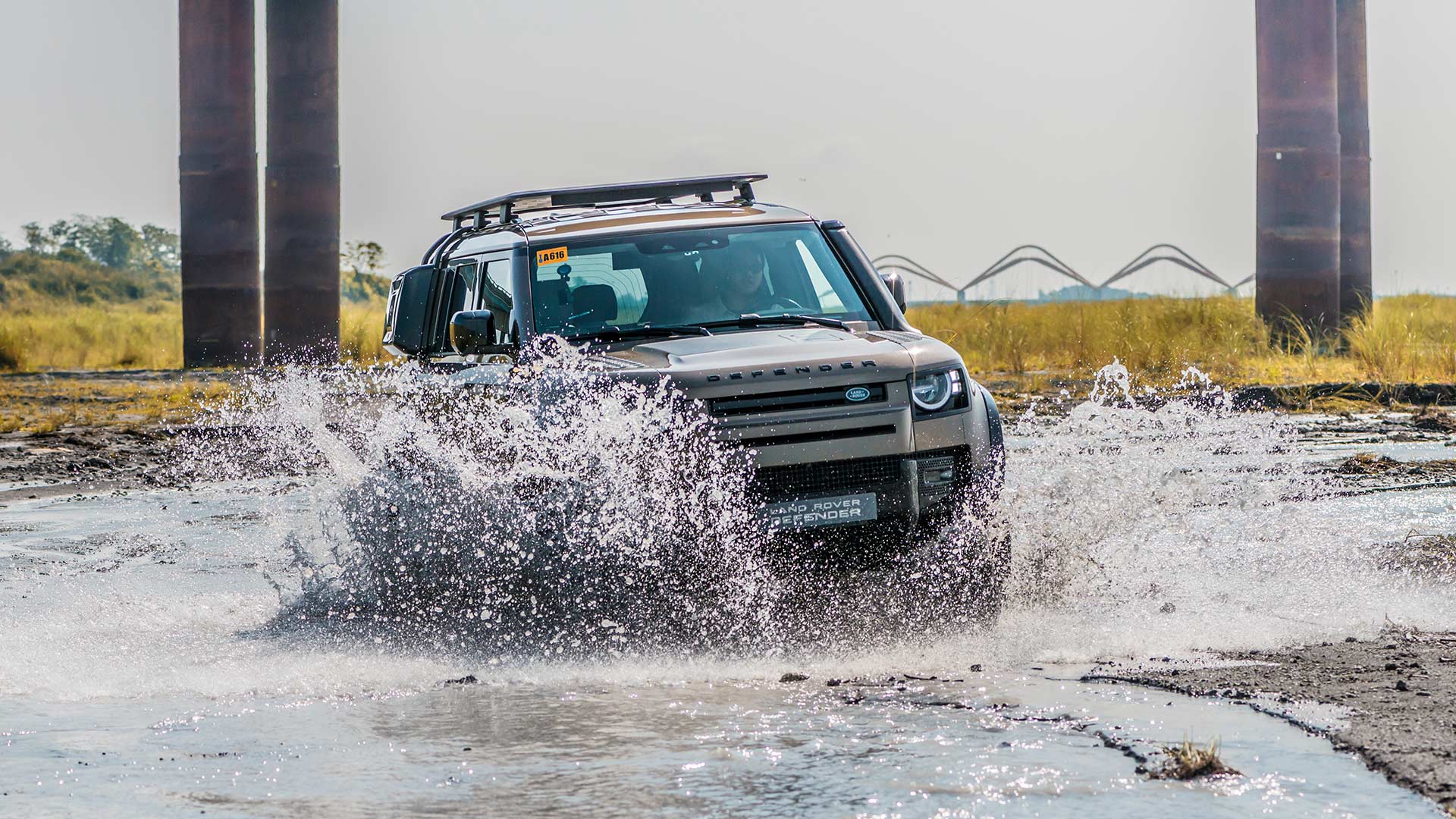 ADVERTISEMENT - CONTINUE READING BELOW ↓
This is obviously no sports car, but the handling isn't far from that of a cushy midsize sedan. If you're in for some spirited driving, then a mere flick of a switch to Sport mode will give some semblance of ground handling around curves. This mode also alters transmission, throttle, and braking characteristics for a more vigorous road drive should you want to go down that path. Just remember that it is still a fairly heavy SUV.
Off-road driving capability is the essence of a Defender. Comparing the current model and its predecessor on moderate to difficult terrain—both in stock form—the new car will run circles around the old one in terms of the two essentials for an off-road vehicle: ground clearance and traction. For maximum clearance, all that's needed is to switch to low-range gearing and select rock mode. In this setting, the new Defender has better approach, departure, and breakover angles.
ADVERTISEMENT - CONTINUE READING BELOW ↓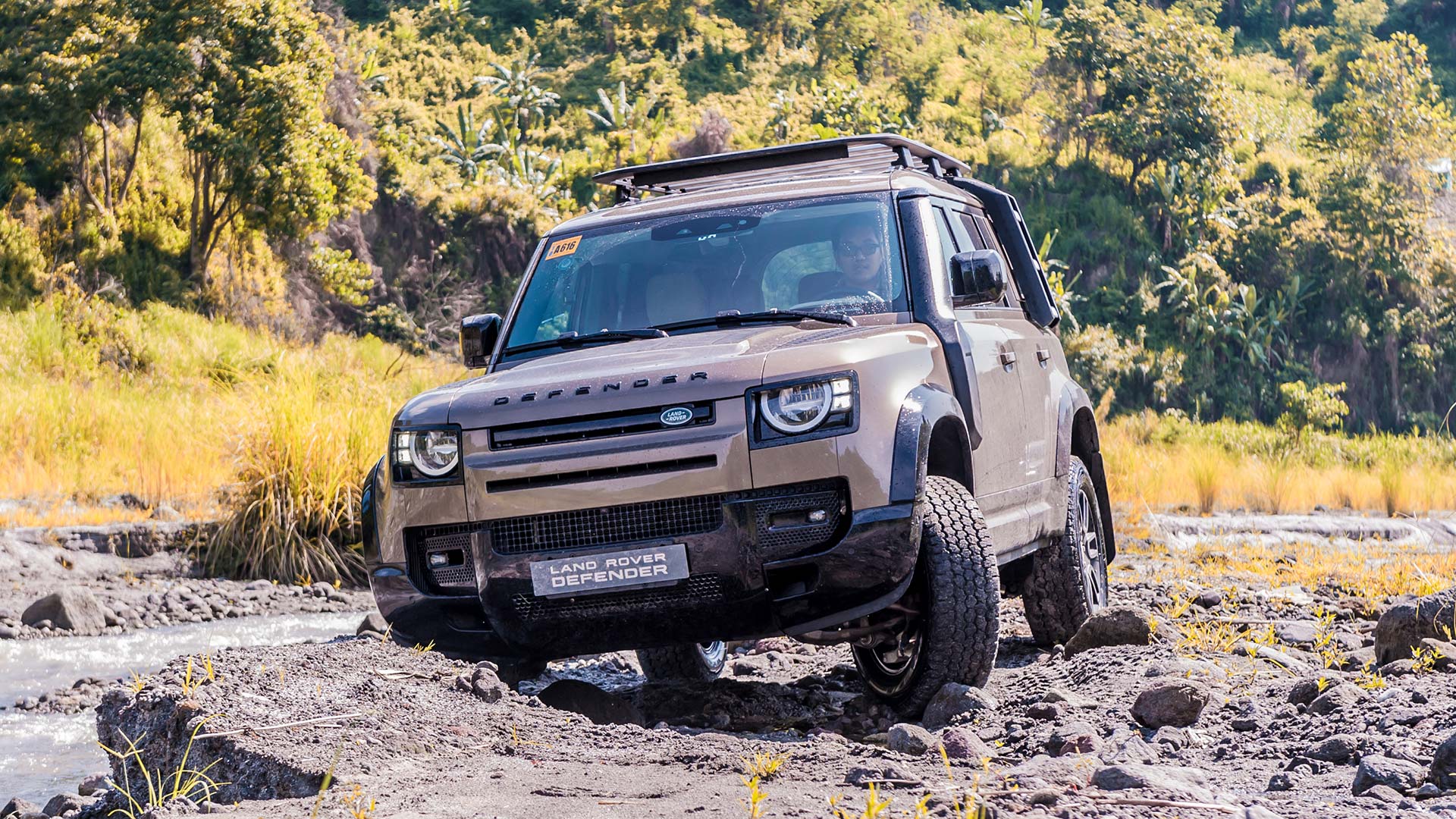 Sadly, our unit did not come equipped with the optional rear locking differential and left us wanting for traction on more difficult, uneven terrain and slippery surfaces. That said, the very intuitive electronics of the impressive traction control system coordinate with the transmission and the engine to manage wheel slippage, which is sometimes needed for forward motion to drive through challenging conditions on all-terrain tires. I can write a whole article on how to optimize the use of the 4WD system, and it still wouldn't be enough to guide the untrained without proper actual off-roading sessions.
ADVERTISEMENT - CONTINUE READING BELOW ↓
Do expect to be lifting a tire up in the air in very uneven tracks. To lesser vehicles, this means a loss of traction and a loss of control, but it's not the case with this electronic marvel of a 4WD system. The awkward balancing in this wheel-in-the-air position needs some getting used to for new off-road drivers, but the Defender will see you through.
Extra features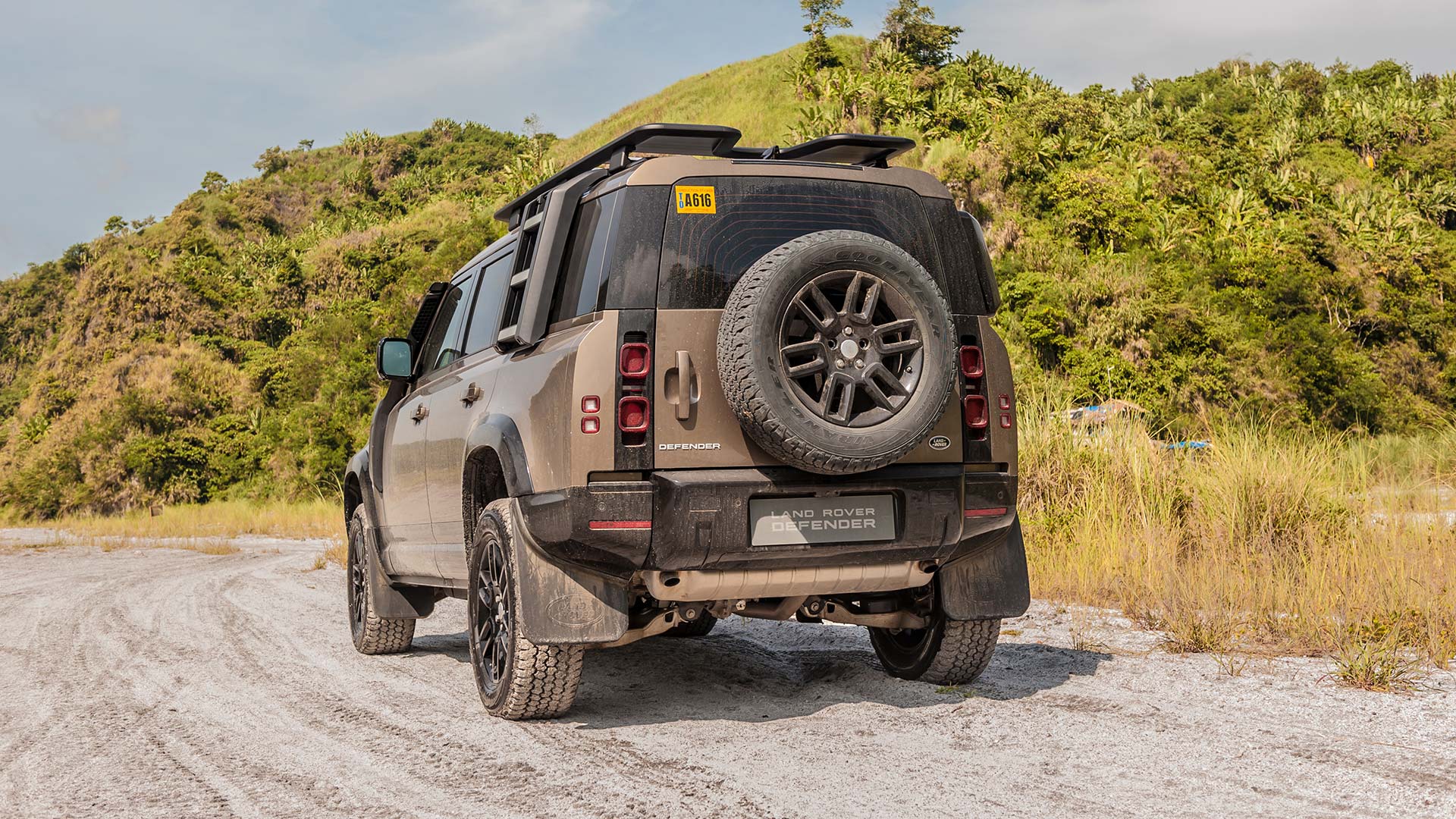 ADVERTISEMENT - CONTINUE READING BELOW ↓
You can spec your Defender with innumerable features and accessories to suit your needs and wants. Our test unit is equipped with the Adventure Pack (P420,000) mainly consisting of a roof rack, a raised air intake, a deployable roof ladder, and a side-mounted gear carrier. Which makes it quite odd that it doesn't get a rear locking differential.
Needless to say every techy add-on, app, and gizmo—plus a multitude of charging ports—can be found in the new Defender.
Verdict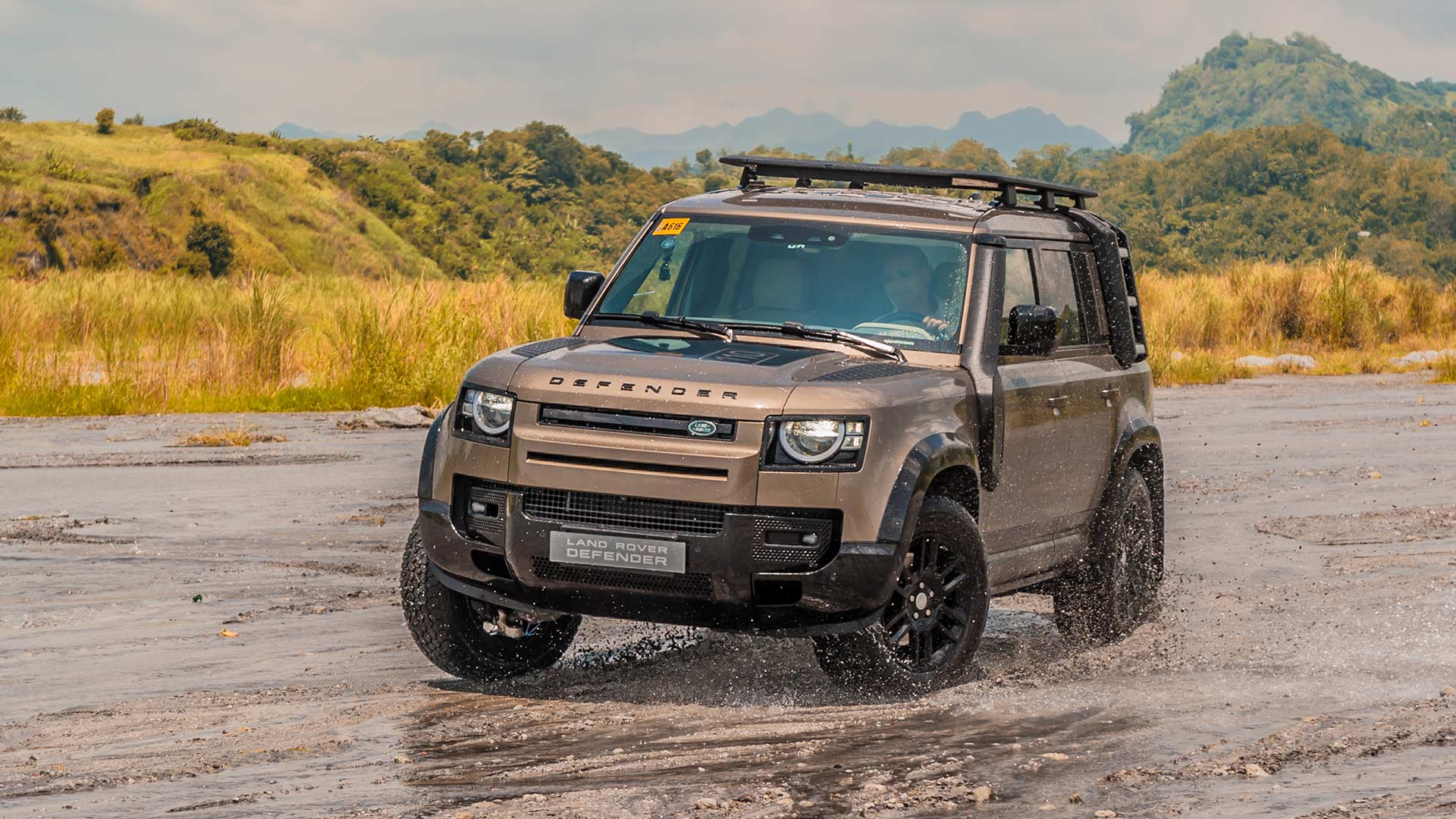 ADVERTISEMENT - CONTINUE READING BELOW ↓
The new Defender is all about comfort and ease of use on very long drives as well as having the most ability to negotiate the toughest terrain in stock form. The driver aids and other conveniences are a bonus for urban use. It's an excellent compromise between on-road comfort and all-terrain ability, with a robust touch of class for those who can afford it. I'll score it a 17 out of 20.
SPECS: 2021 Land Rover Defender 110 S D240
Price: P6,619,000
Engine: 2.0-liter turbodiesel I4
Power: 227hp @ 4,000rpm
Torque: 430Nm @ 1,400-3,750rpm
Transmission: 8-speed automatic
Drive layout: four-wheel drive
Seating: 5
Score: 17/20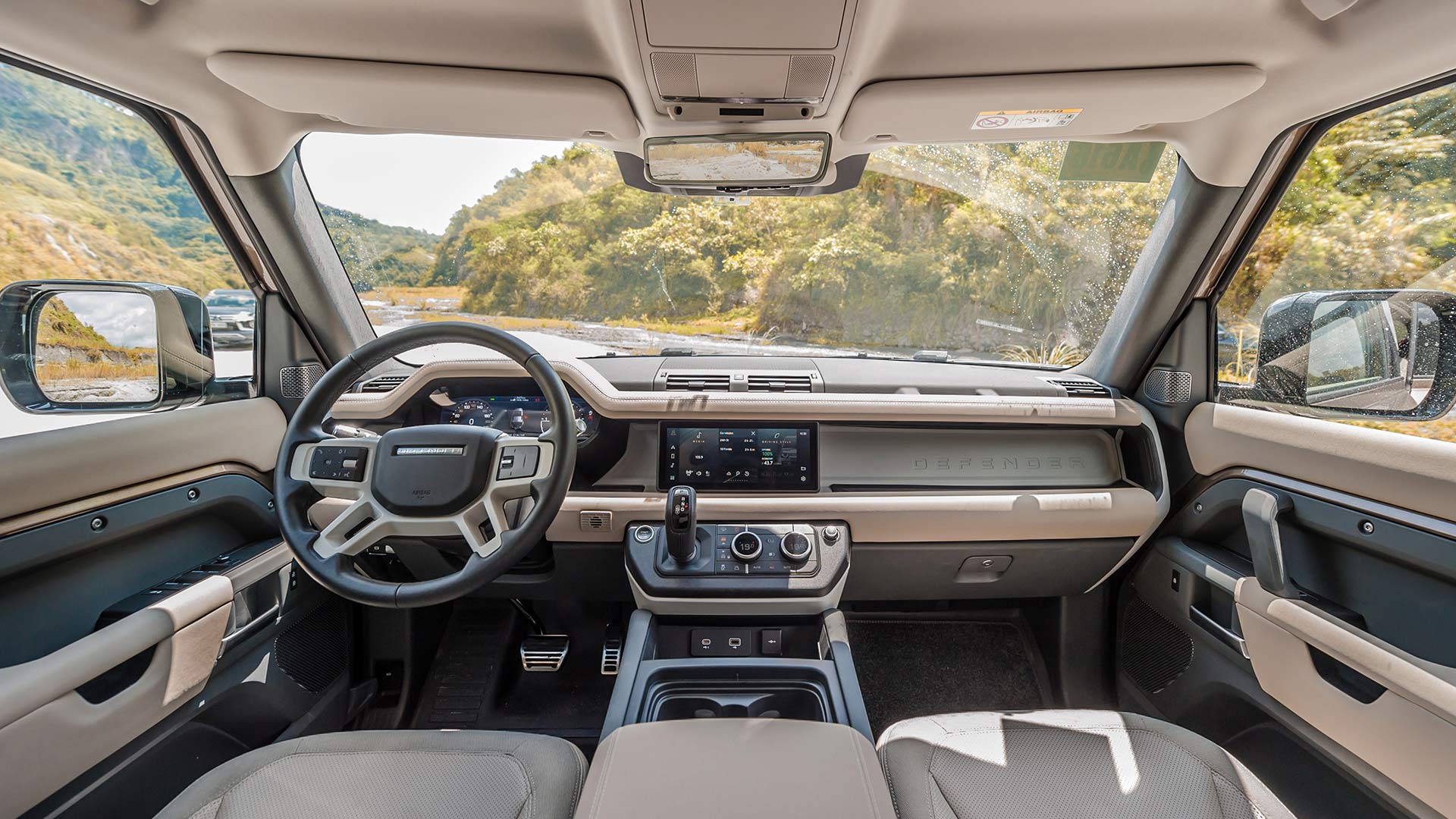 ADVERTISEMENT - CONTINUE READING BELOW ↓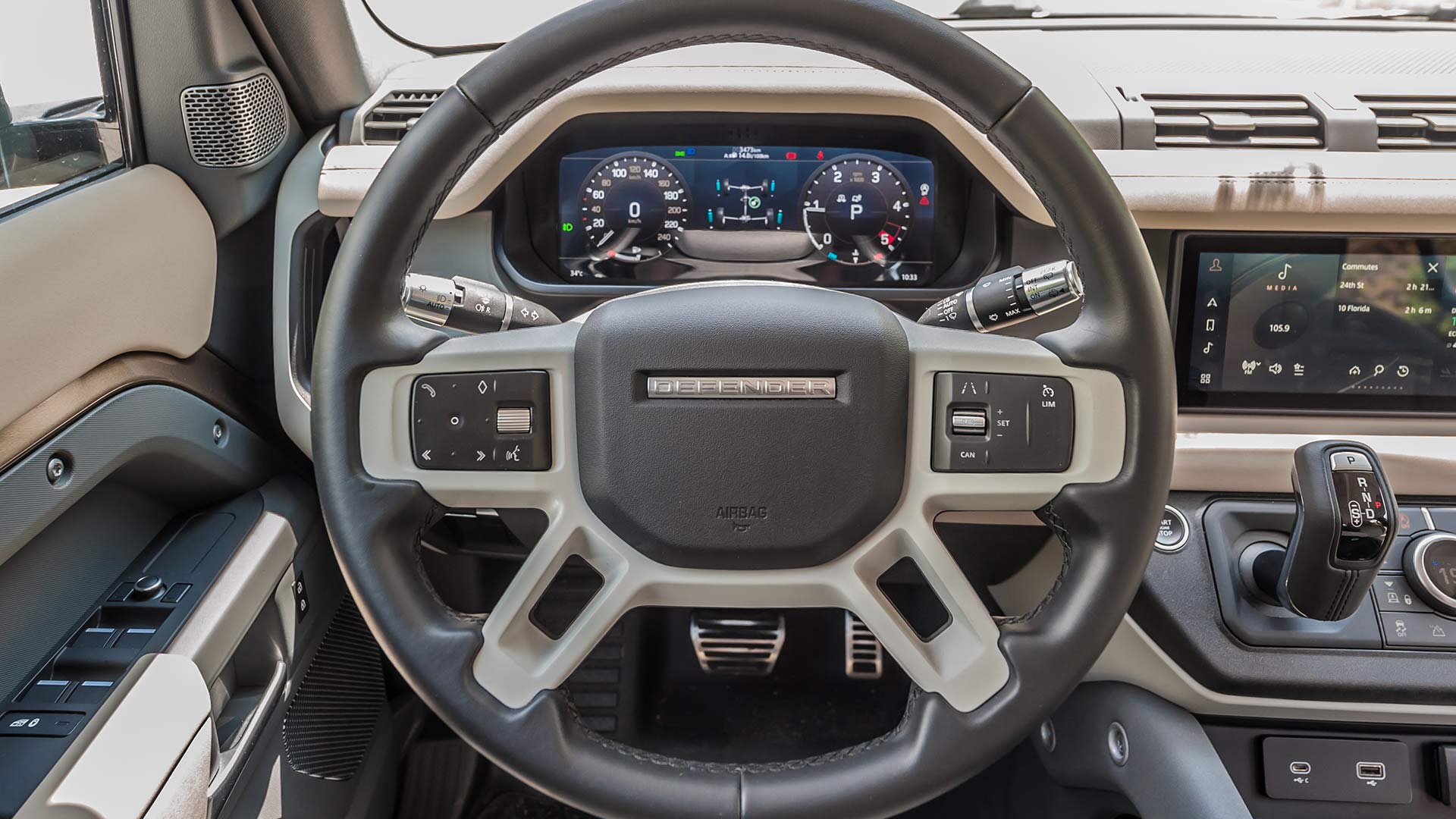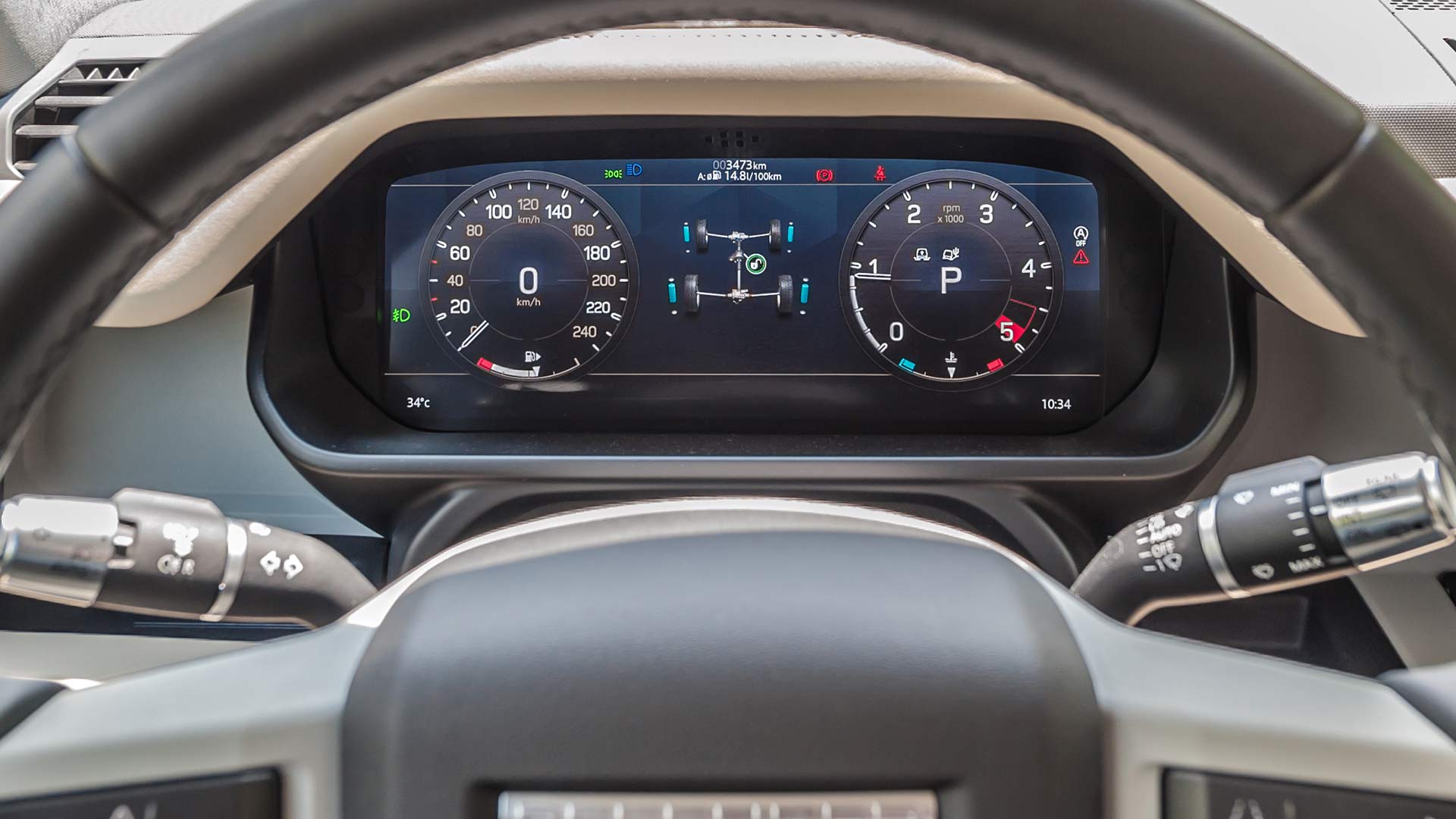 ADVERTISEMENT - CONTINUE READING BELOW ↓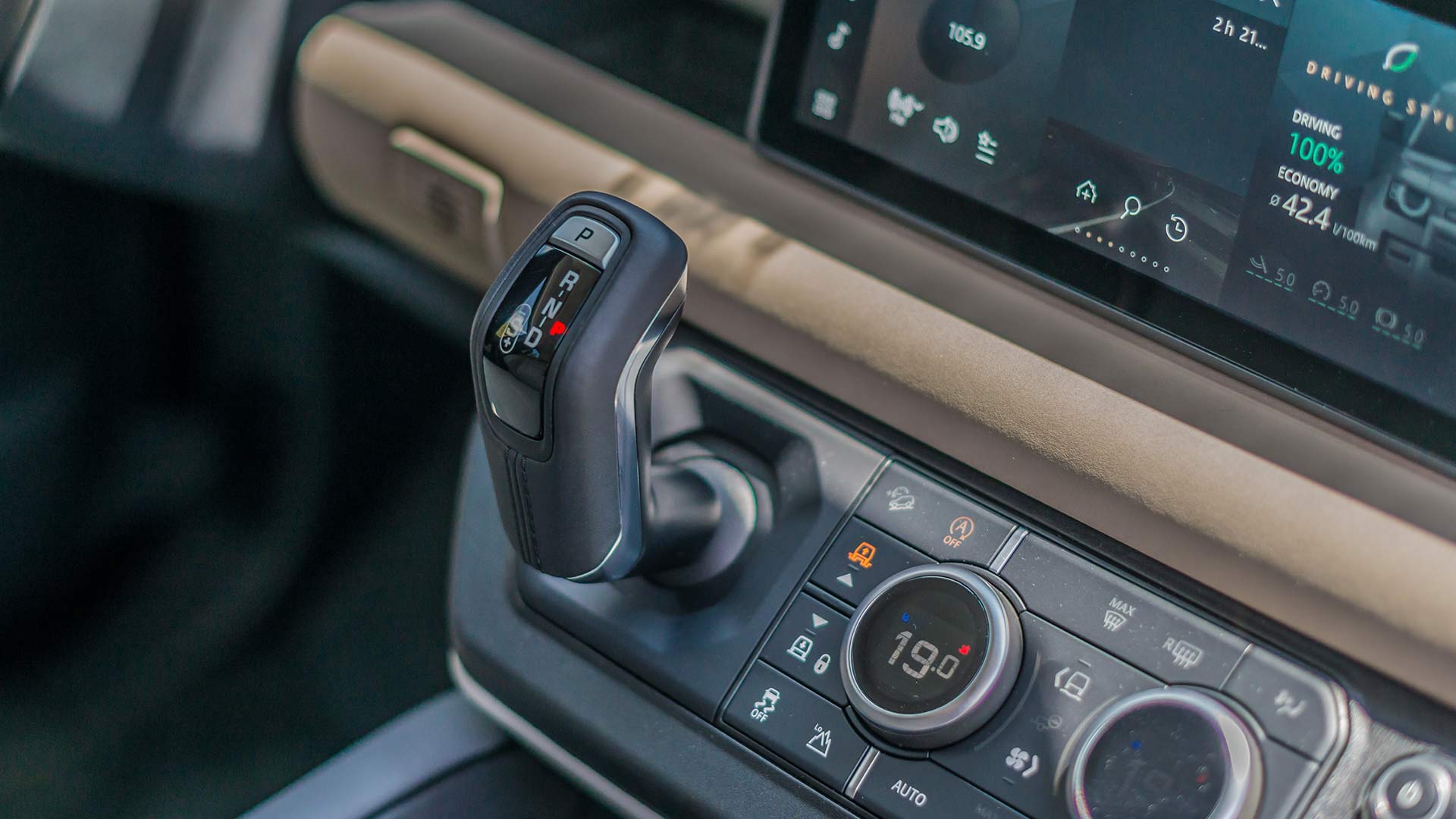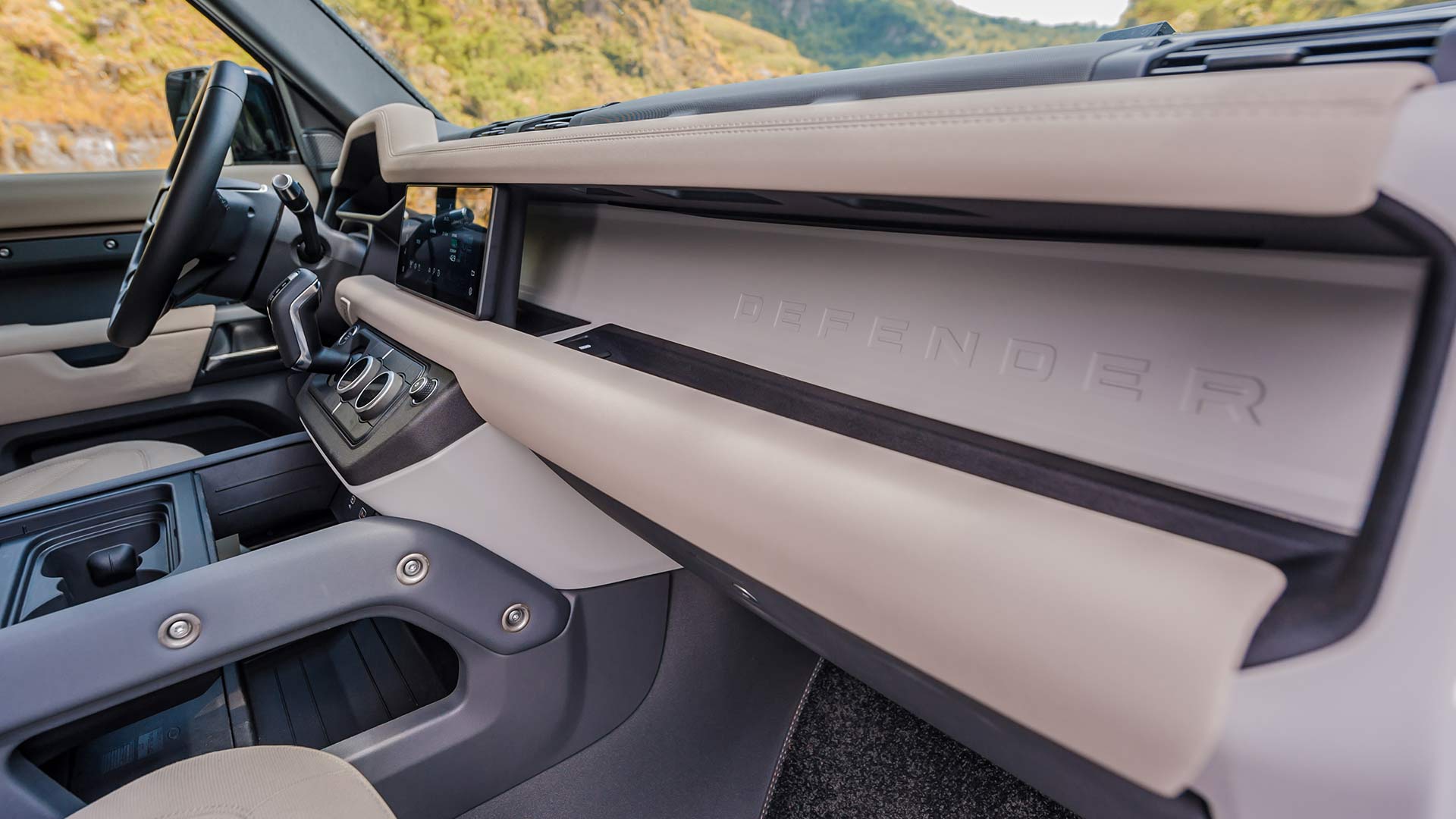 ADVERTISEMENT - CONTINUE READING BELOW ↓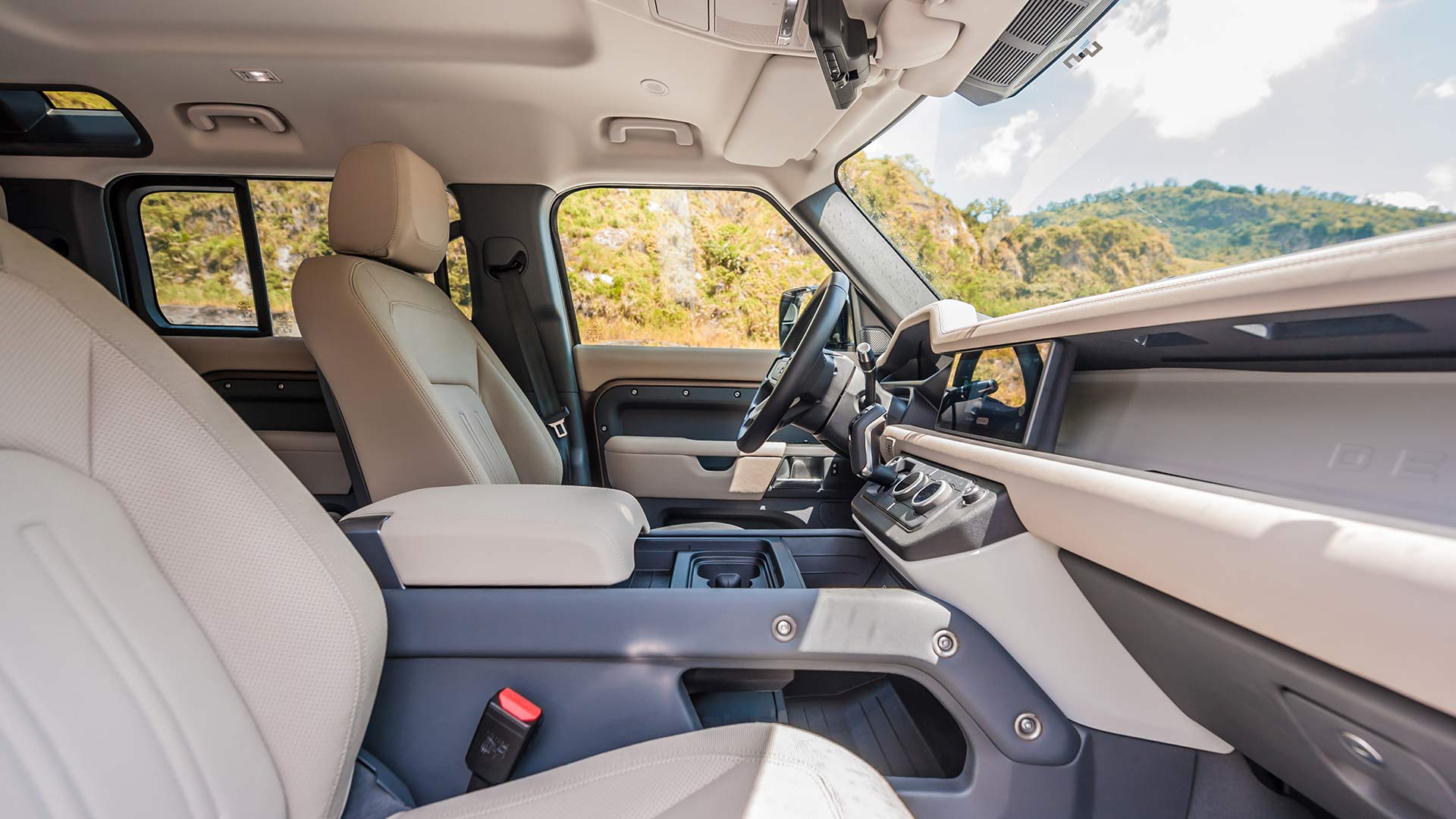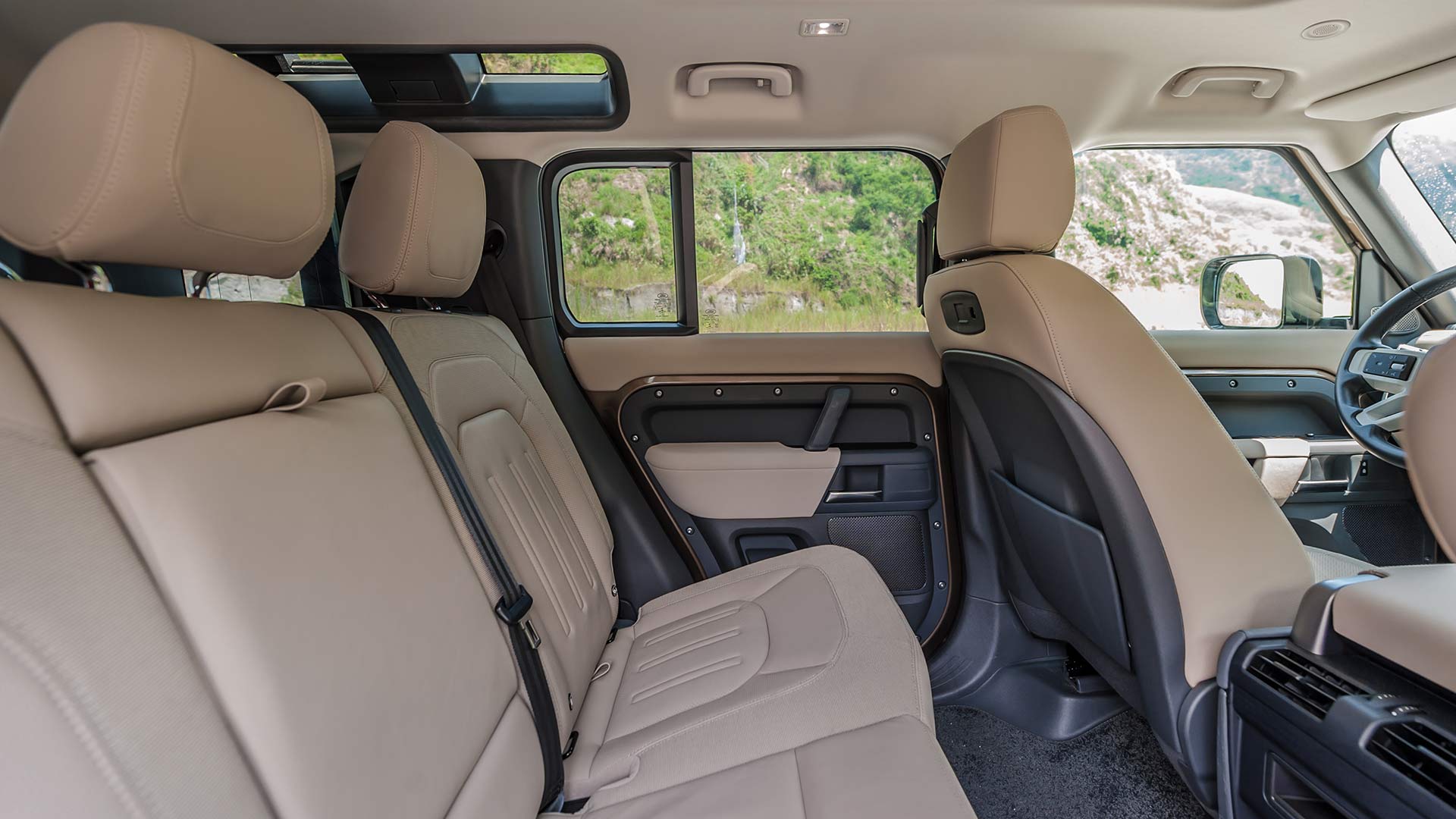 ADVERTISEMENT - CONTINUE READING BELOW ↓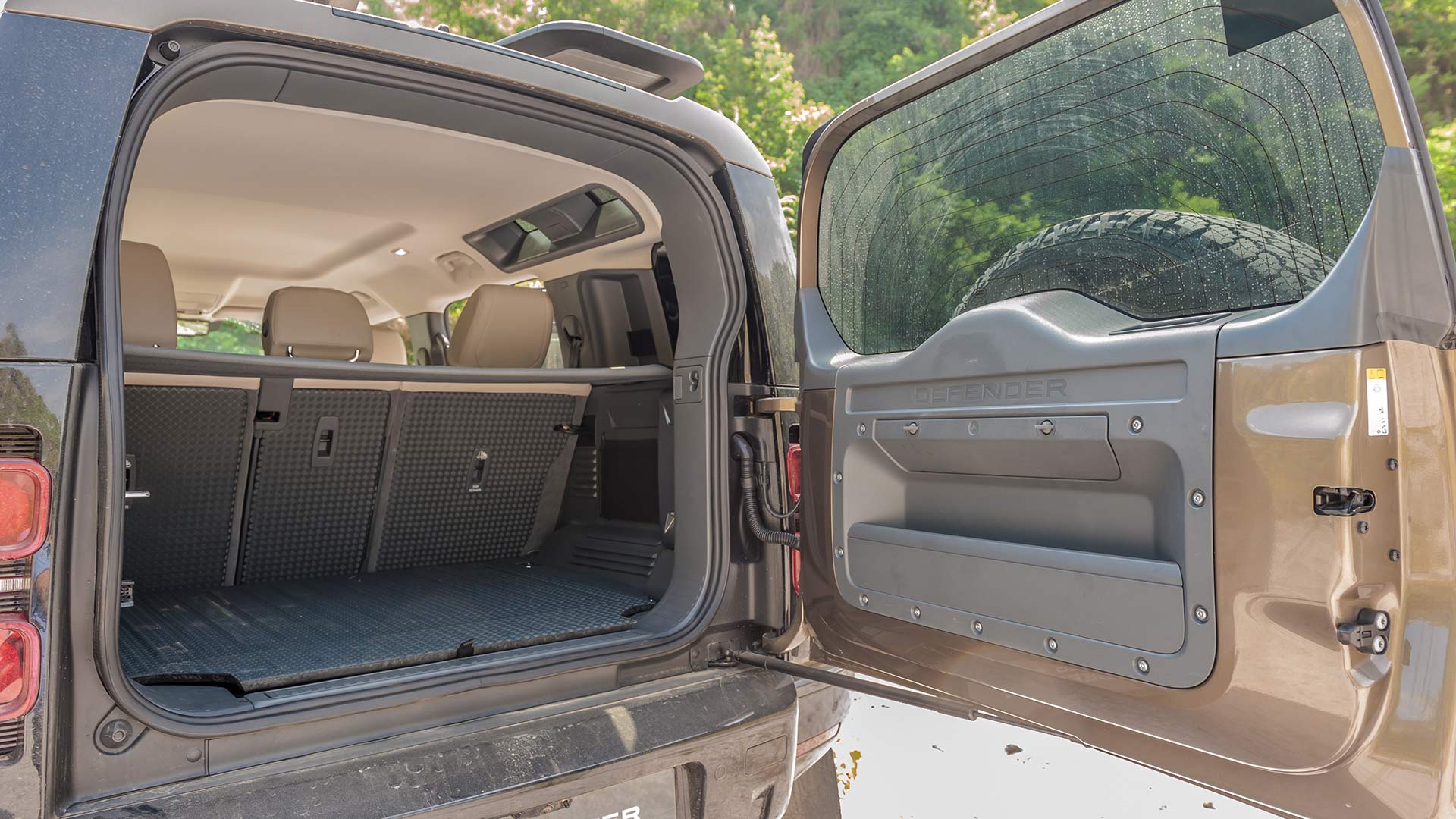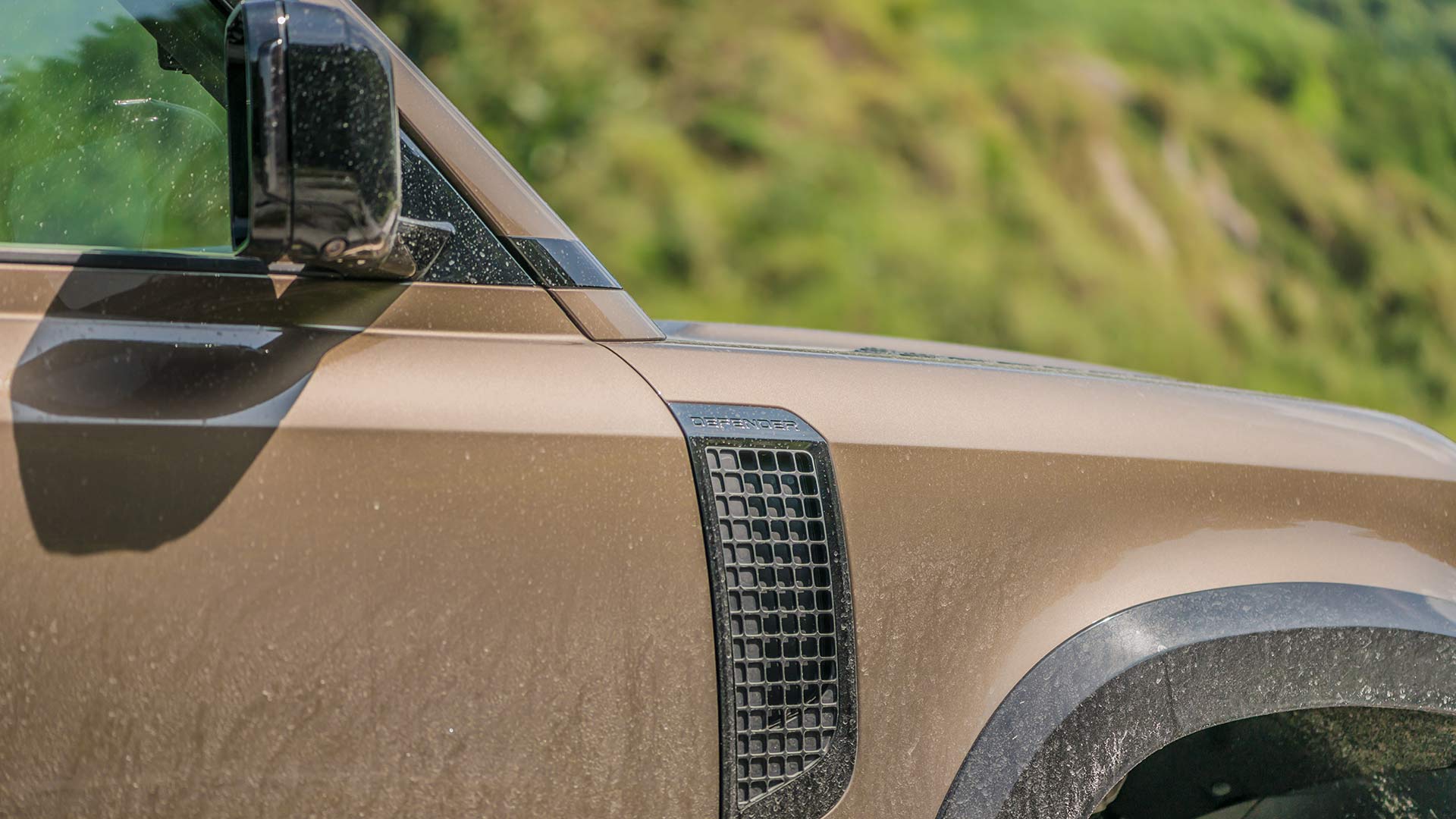 ADVERTISEMENT - CONTINUE READING BELOW ↓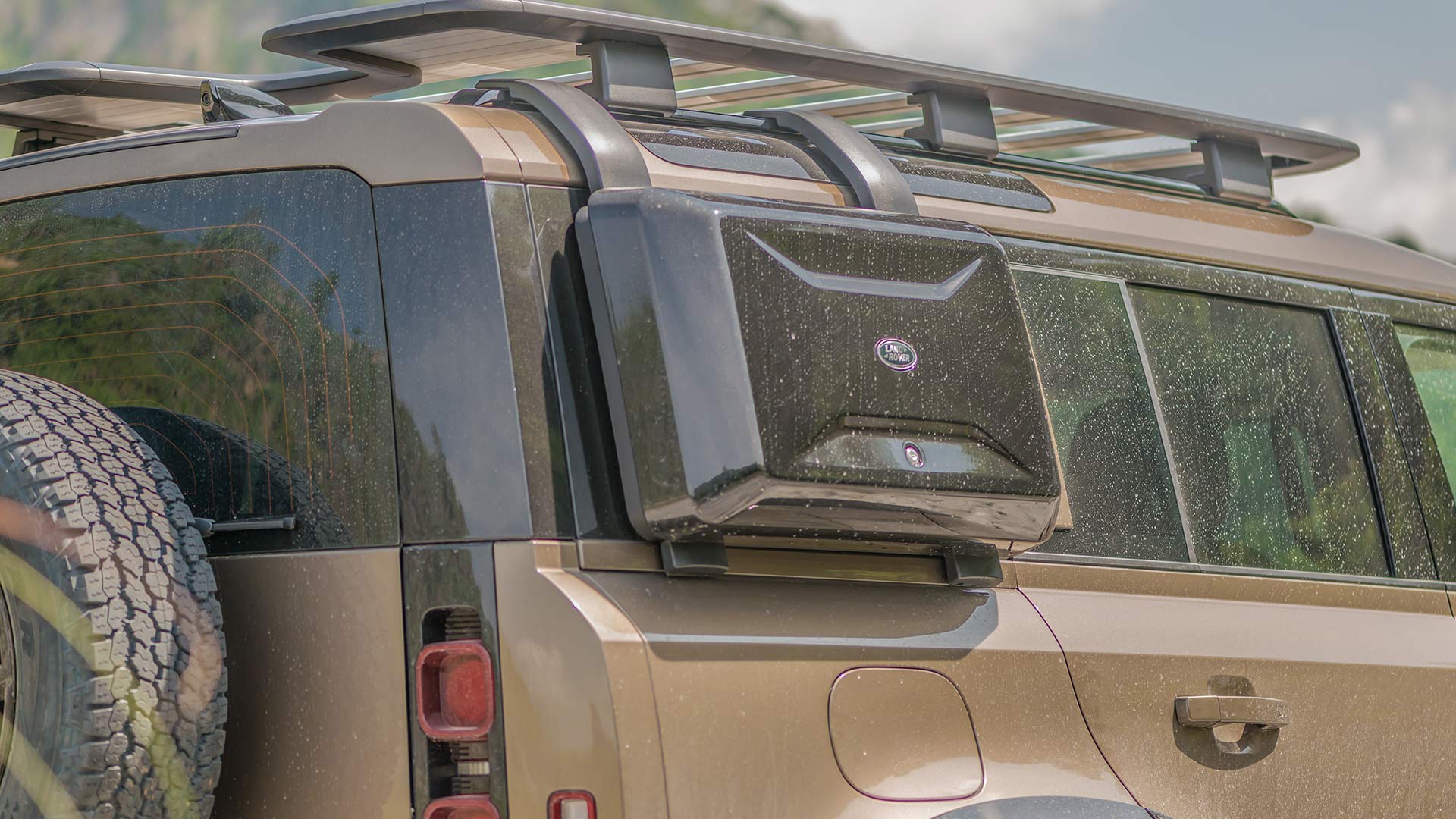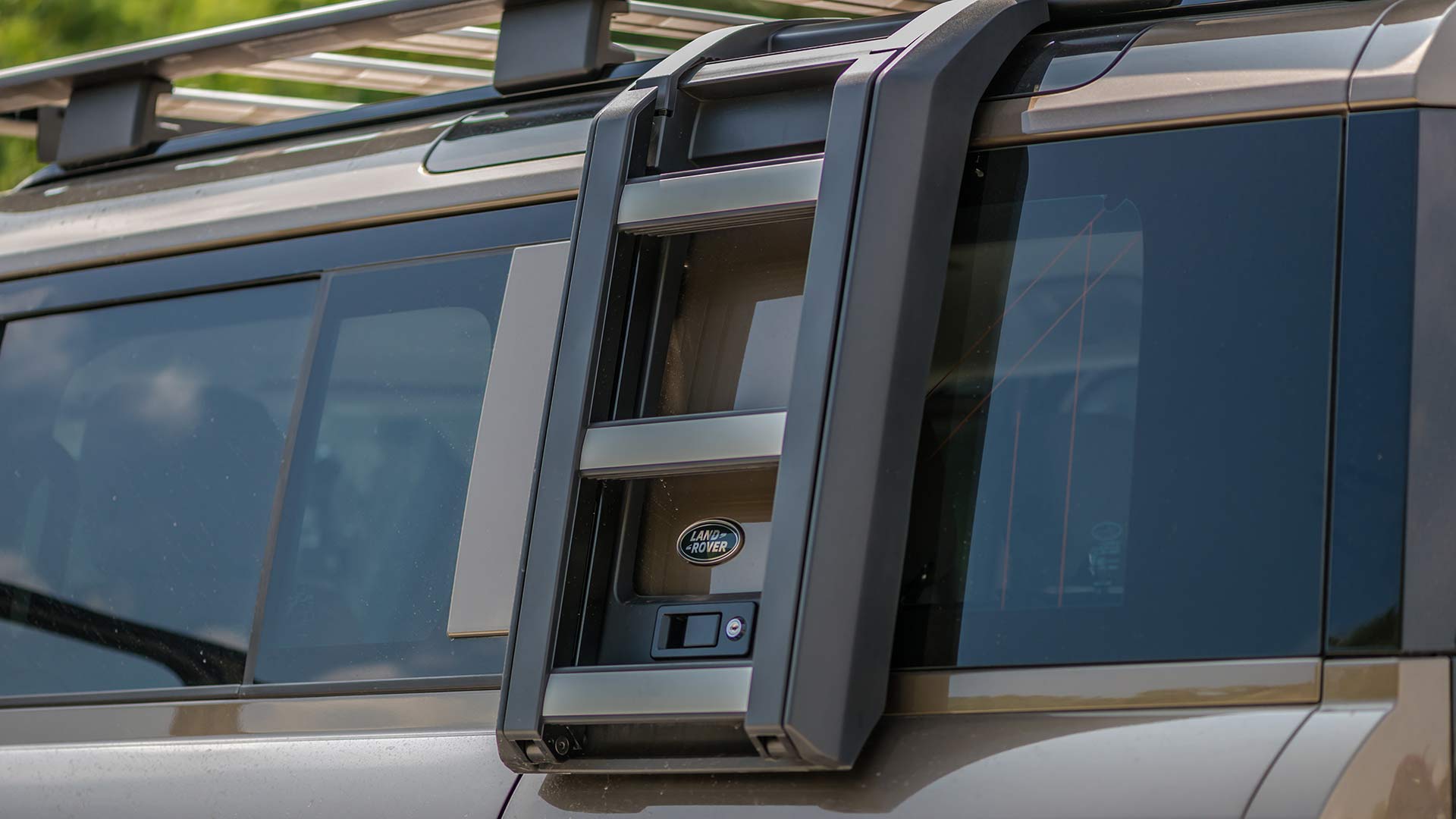 ADVERTISEMENT - CONTINUE READING BELOW ↓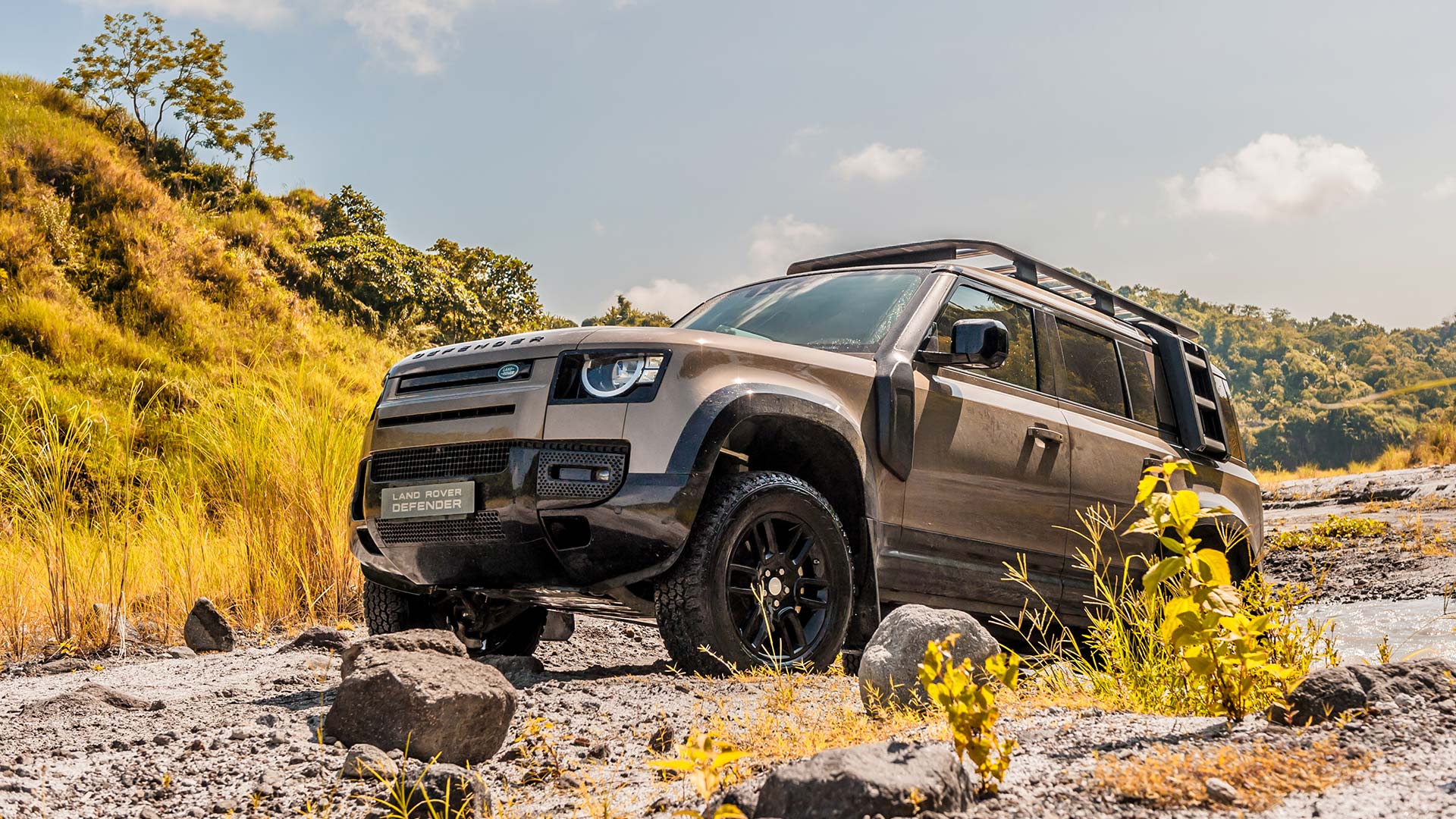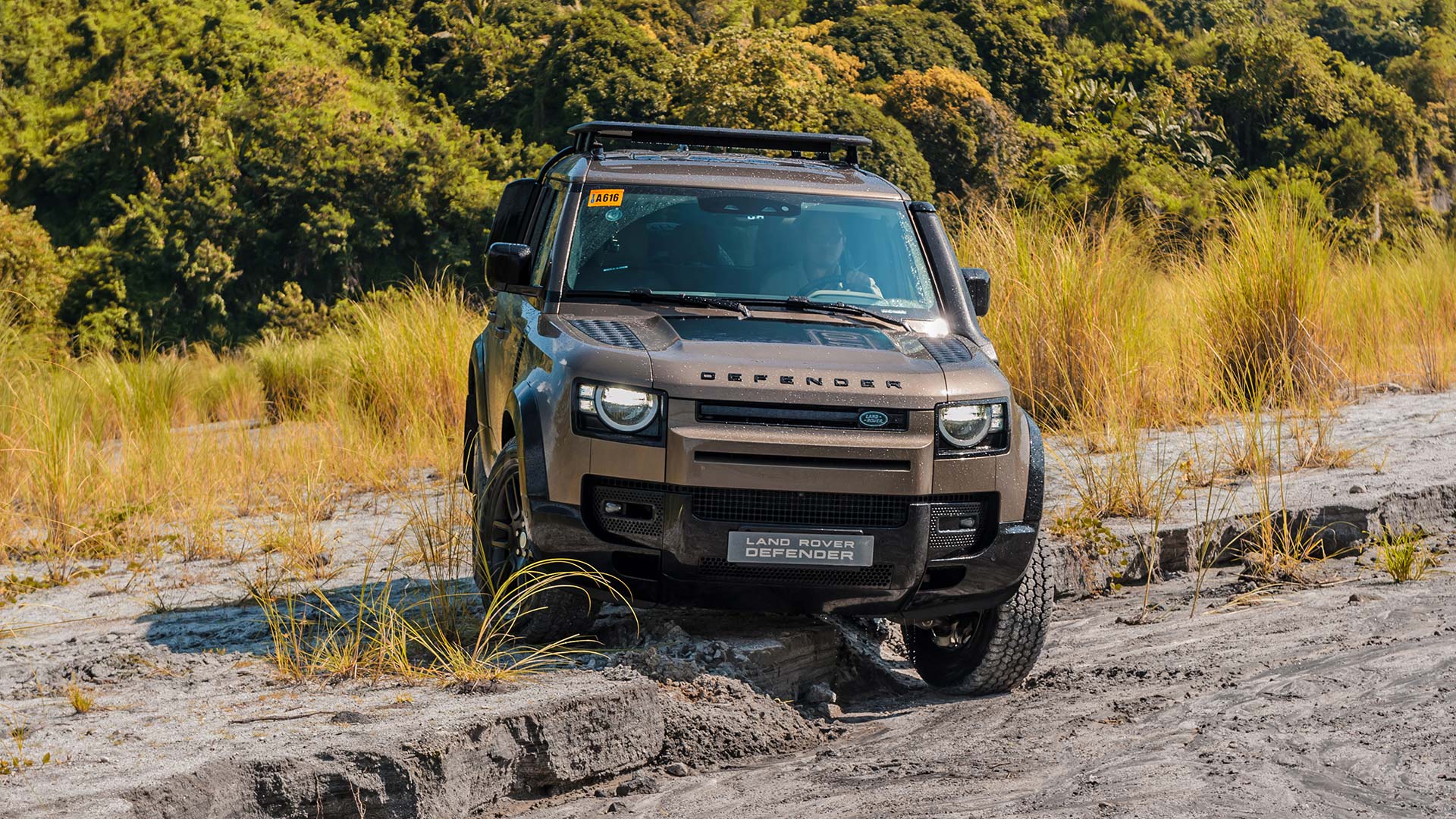 ADVERTISEMENT - CONTINUE READING BELOW ↓