A new Maserati 'super sports car,' the MC20 is a halo product for sure, but also a massive statement of intent. We fully endorse Maserati's stubborn refusal to become a footnote in the automotive annals.
As with several other Italian names, commercial realpolitik has come close to permanently shuttering what was once a name to conjure with—one that substantially predates Ferrari and Lamborghini, and is arguably better bred than its higher-profile neighbors depending on who you ask. Some cynics have suggested that Maserati should be quietly pensioned off so we can enjoy the likes of the original Ghibli, the Mexico, and (TG's personal favorite) the Allemano-bodied 5000 GT, in peace. Well, the MC20 gives that idea the bird.
Is it a 'proper' supercar?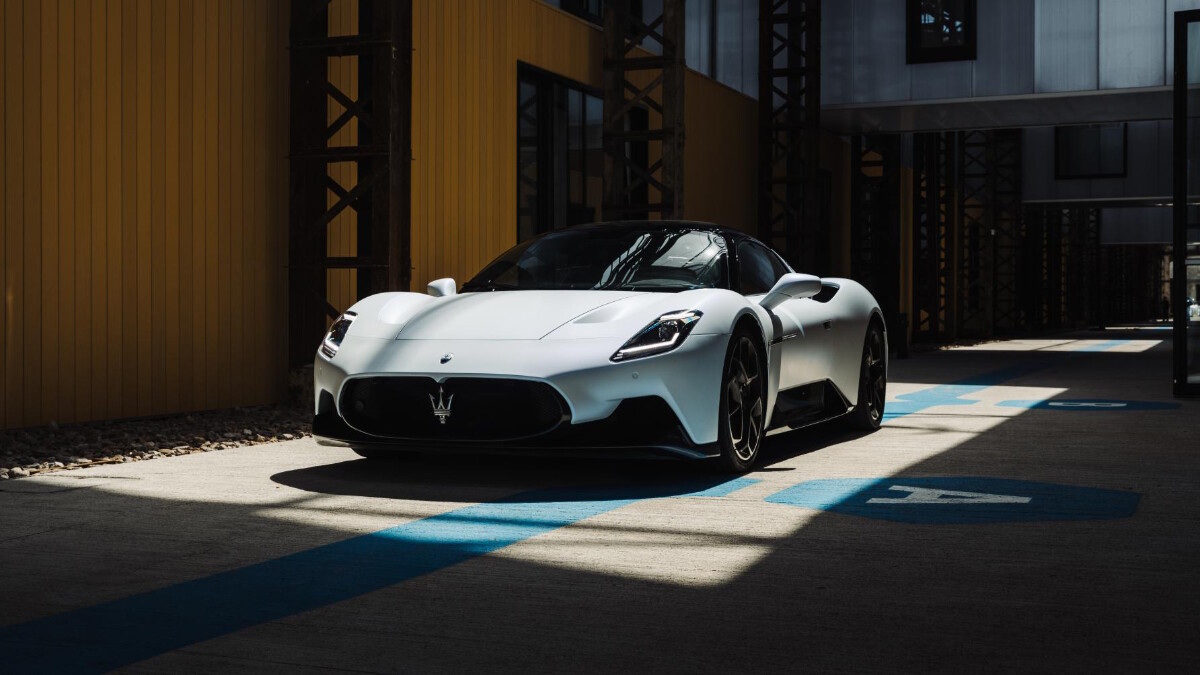 Historically, Maserati is more of a GT concern and has greater fealty to the eternally romantic if hopelessly outmoded concept of heading across Europe by car, companion and luggage on board for the ride. The MC20 is certainly a more appealing way of
ADVERTISEMENT - CONTINUE READING BELOW ↓
getting to Chianti than via a budget airline, not to mention a seriously full-blooded supercar proposition. Although the insanely beautiful mid-'50s A6 GCS is cited by group design director Klaus Busse as an influence, Maserati has really only been here once before, with 2004's magnificent MC12. That proved itself to be in possession of serious motor-racing chops, triumphing in the FIA GT championship in 2005 and 2006.
Of course, it was also essentially a remixed Ferrari Enzo, from a period when the old foes temporarily found themselves under the same roof. Now, Maserati has autonomy—as one of approximately 63 different brands under the Stellantis banner—and the MC20 is 100% a Maserati. There's nothing here that you'll find elsewhere in the empire, even if it does somewhat resemble a scaled-up Alfa Romeo 4C. That was very pretty and pretty underwhelming; the MC20 is a thing to savor, whether in the quasi-marble effect Bianco Audace color, Blu Infinito, or Grigio Mistero (literally everything sounds better in Italian, and we're pretty sure there is no word for 'beige').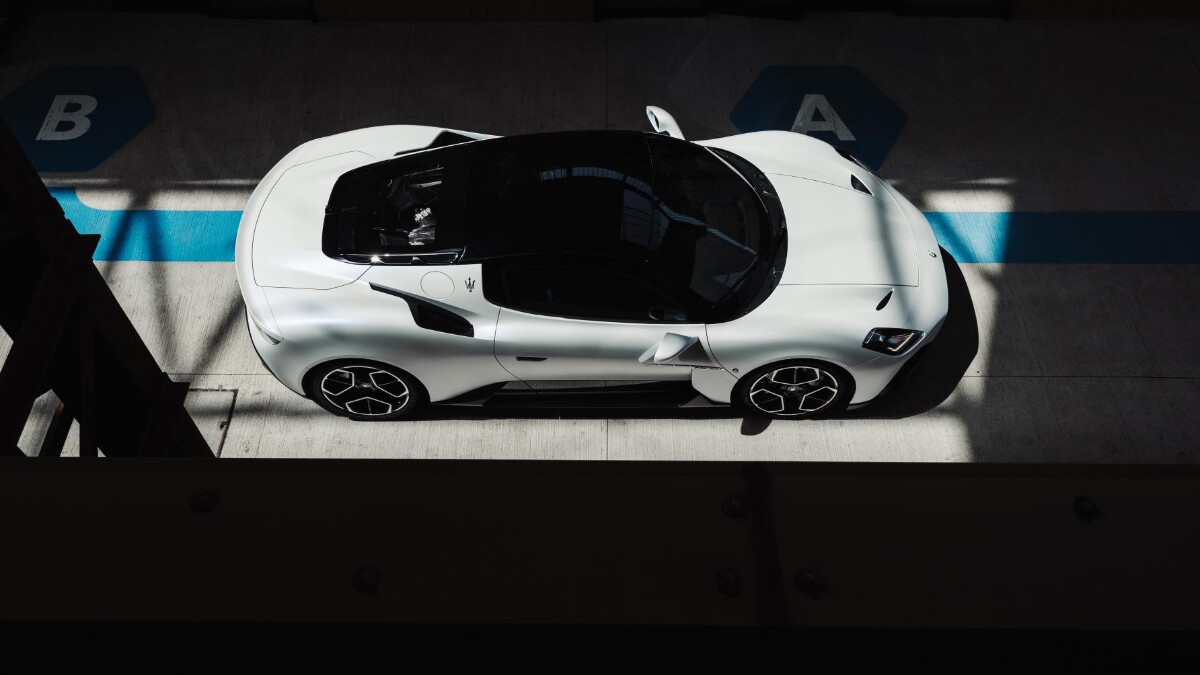 ADVERTISEMENT - CONTINUE READING BELOW ↓
Recommended Videos
The snouty, pouty nose is a highlight, as is the Lexan rear window whose intakes form the trident motif. The butterfly doors help ingress and egress, as well as optimizing the aero numbers at the front without polluting the sides with appendages. Still, Maserati's Centro Stile has added some pollution of its own in the shape of pointless little strips that run from the front wheel arches into the doors. As ever, make your own mind up about the design, but know this, keyboard warriors: The MC20 looks marvelous in the flesh.
As with its forebear, it will go GT racing, too, so the Maserati is not messing about here. Like McLaren but unlike Ferrari, it has gone the carbon-fiber route for the MC20 (Ferrari insists aluminum is fine at this level and reserves carbon-composites for its hypercar unobtanium) for maximum structural integrity and reduced (if not minimal) weight. The Italian carmaker says the top half is more design-oriented, and the lower half is where aerodynamics have primacy. Highlights here include vortex generators at the front, a hump in the floor that rises in the middle to feed air to them before reconnecting with the chassis further along, and door-sill ducts to aid airflow to the engine compartment.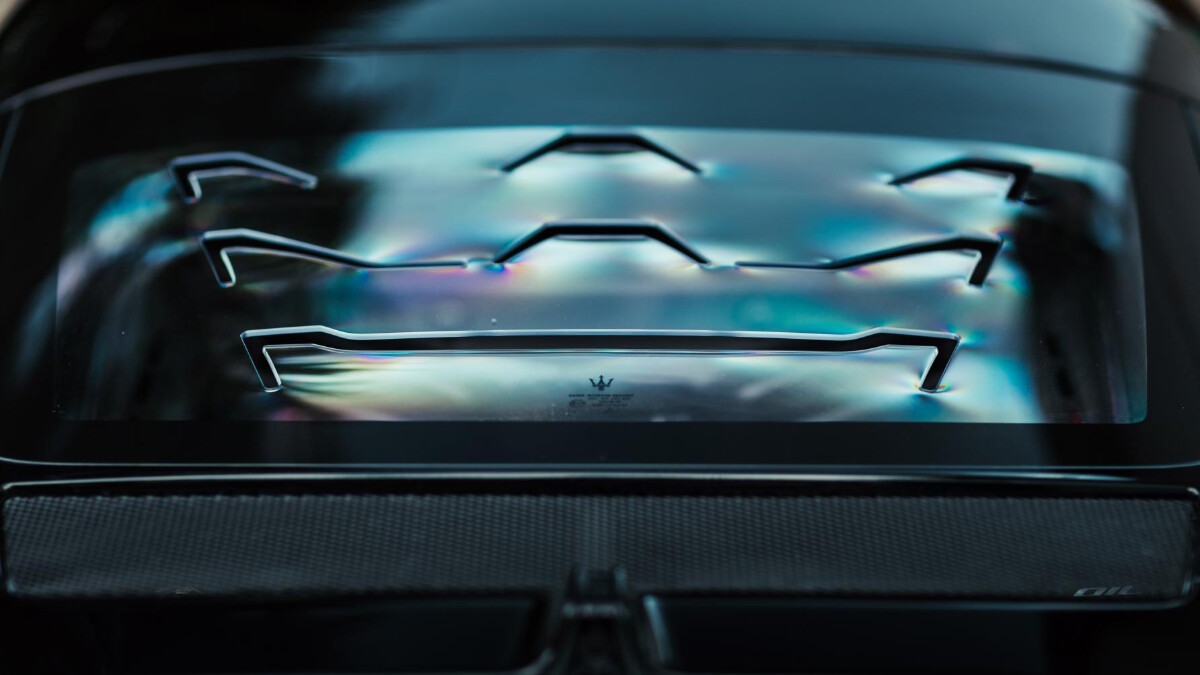 ADVERTISEMENT - CONTINUE READING BELOW ↓
The MC20 was developed in a little over two years using an arsenal of simulation tools in Maserati's Innovation Lab. The company says that 97% of the car's development was done virtually.
What about the engine?
Forget the looks and the chassis—this is the MC20's star turn. It's an all-new, clean-sheet unit dubbed Nettuno—for Neptune, holder of the Trident...see what they did there? It features technology so advanced, there are patents pending on it. This is 3.0-liter twin-turbo six-cylinder with a 90-degree V-angle and a dry sump making 621hp at 7,300rpm and 729Nm of torque from 3,000rpm. Maserati claims a specific power output of 207hp per liter, so the numbers are more than there on paper.
But the secret bit is Formula 1-grade pre-chamber combustion—called Maserati Twin Combustion—that preempts the traditional spark plug to create a bigger and more efficient burn. There's direct- and indirect-injection, too, working at 350 bar, all in the name of lowering emissions and reducing fuel consumption. It sits noticeably lower, with promising consequences for the center of gravity. Bridgestone developed bespoke rubber with an asymmetric tread pattern, while local heroes Brembo supply the brakes—six-piston carbon-ceramic jobs that need some heat in them before they really do their thing. As we discovered pulling away from Maserati's HQ in Modena city center.
On the road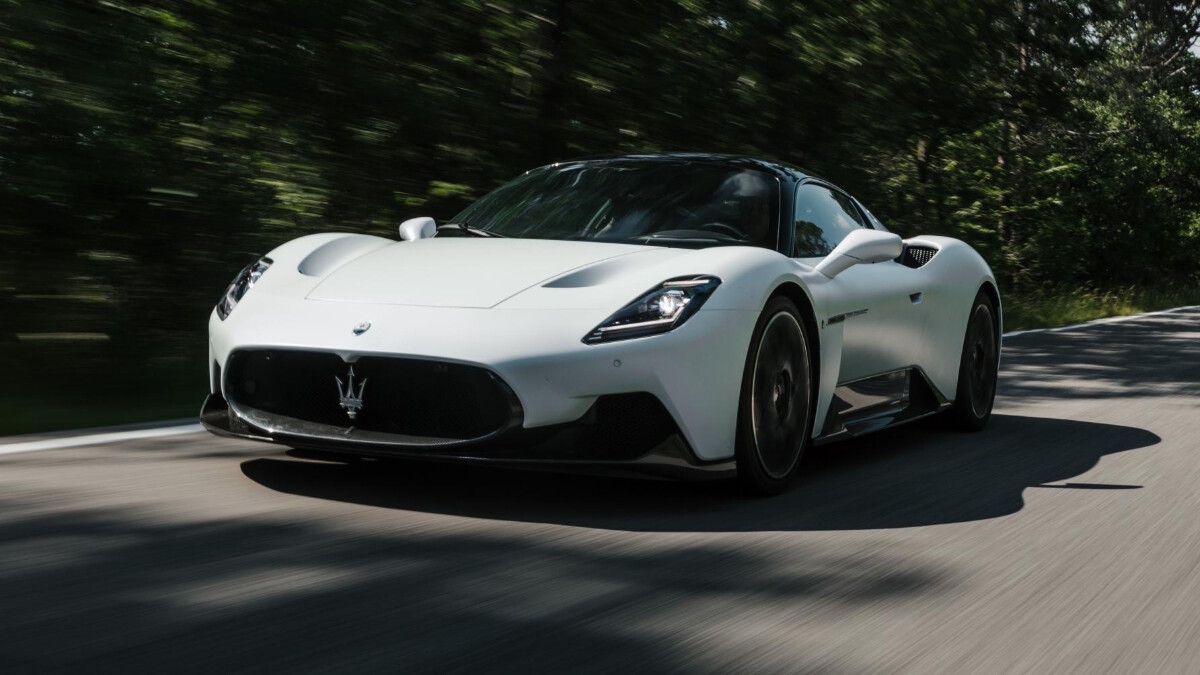 The MC20's chassis has been co-developed with race-car specialist Dallara, which employed slightly different strategies for the three different models that'll be spun off this platform: coupe, spider, and pure electric. Extruded aluminum subframes are attached to the tub, while the suspension itself is a sophisticated multilink setup front and rear. It's made of forged alloy, with two links at the bottom and one on top; it's the other way around at the rear.
This underscores a car whose mission is daily usability as much as it is adding a dash of Modenese glamour to a track day. There's more than a touch of Lotus about its chassis dynamics, so rather than lumpen 4C, think enlarged Evora.
That's a good thing, right?
This is a good thing indeed, especially on the roads TG headed to. After a long spell heading south on the autostrada—during which the MC20 proved itself phenomenally quiet for a big-tired, mid-engined supercar—we sought out some of the high-altitude back roads made famous on the Mille Miglia. On a route that's pretty, twisty, and often appallingly badly maintained, the MC20 remains unruffled regardless of what's happening underneath. In fact, the suppleness of its ride might be its best feature, thanks to longer-travel springs and that clever suspension.
ADVERTISEMENT - CONTINUE READING BELOW ↓
Presumably, the chassis is configurable...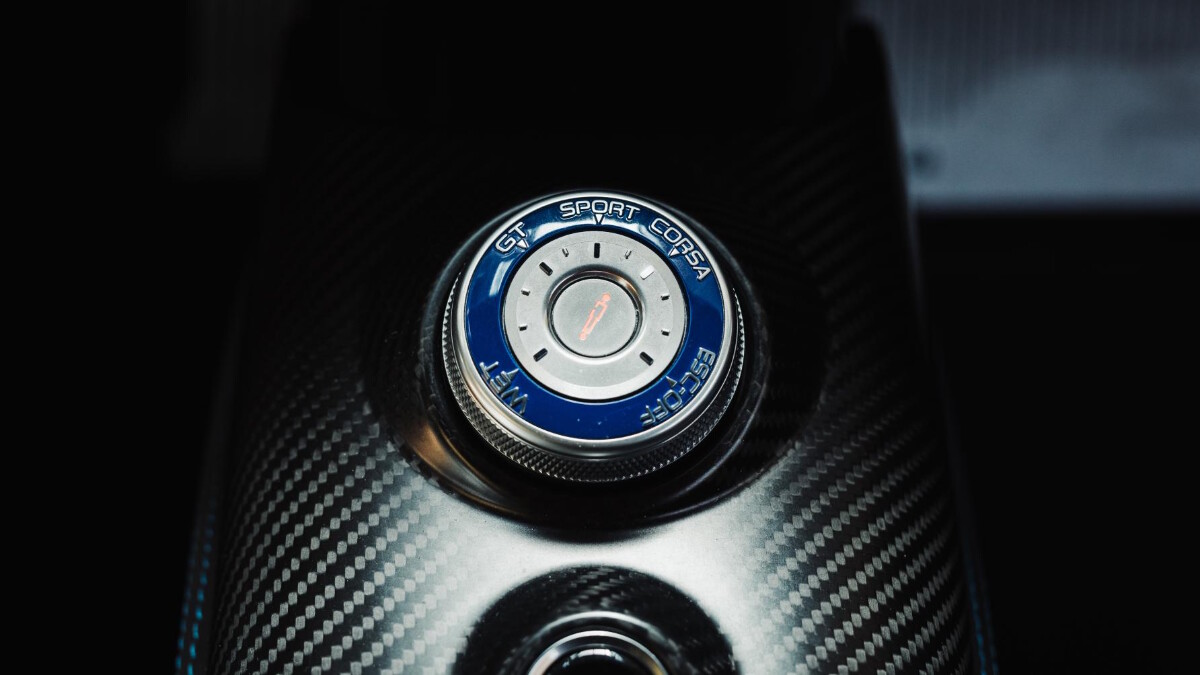 A prominent rotary controller, whose design is modeled on a high-end chronograph, offers five driving modes: wet, GT, Sport, Corsa, and ESC off. This adjusts engine boost, pedal sensitivity, the exhaust valve, gear shifting, suspension, and traction control. A button in the middle of the controller allows you to fiddle with the three-stage electromechanical dampers, so you can mix and match.
Unsurprisingly, Corsa is all but useless on the road, and the default GT setting seems to cover most of the bases. Sport is good on twisty stuff with the suspension in its soft setting for maximum compliance. The MC20's superb steering and fabulous front end made light work of the endless hairpins, moving with a sense of grace and poise that's reminiscent of an Alpine A110. Only one with well over double the power and an extra 375kg to lug.
That engine, though. It's an odd thing in some ways, constrained by its need to be efficient while serving up the required sizzle. This is a seriously rapid car: 0-100kph in 2.9sec, 200kph in 8.8sec, and a top speed of 327kph. But it's oddly old-school turbo in delivery down to a wastegate chumpf, and I preferred using the paddles to shift manually than letting the dual-clutch gearbox—a Tremec unit also used in the latest C8 Corvette—do its thing. It needs to be worked pretty hard to get the best out of it, is the point.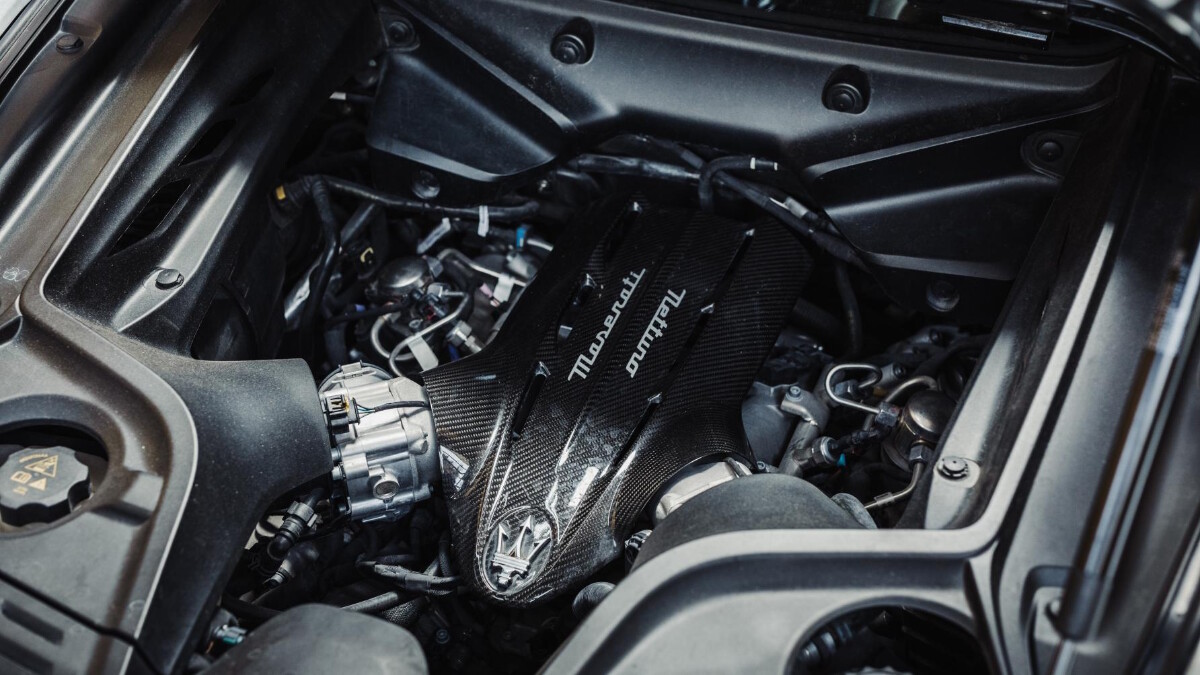 Some have noted that the Nettuno engine is a bit light on noise, and we're a long way now from the high revving scream of, say, a Ferrari F355, but the MC20 still sounds charismatic in its own slightly muffled way. It just needs to...loosen up. Put it this way: Were you fortunate enough to step out of a Lamborghini Huracan and into this, you'd wonder whether half the engine had gone missing.
ADVERTISEMENT - CONTINUE READING BELOW ↓
No issue with the brakes once you're underway. Or with the chassis' responses if you turn everything off. This is a beautifully balanced car whose power-to-weight ratio, low center of gravity, and punchy powertrain are impressively harmonized. And once you've done with all that stuff, it'll shut up on the way home.
On the inside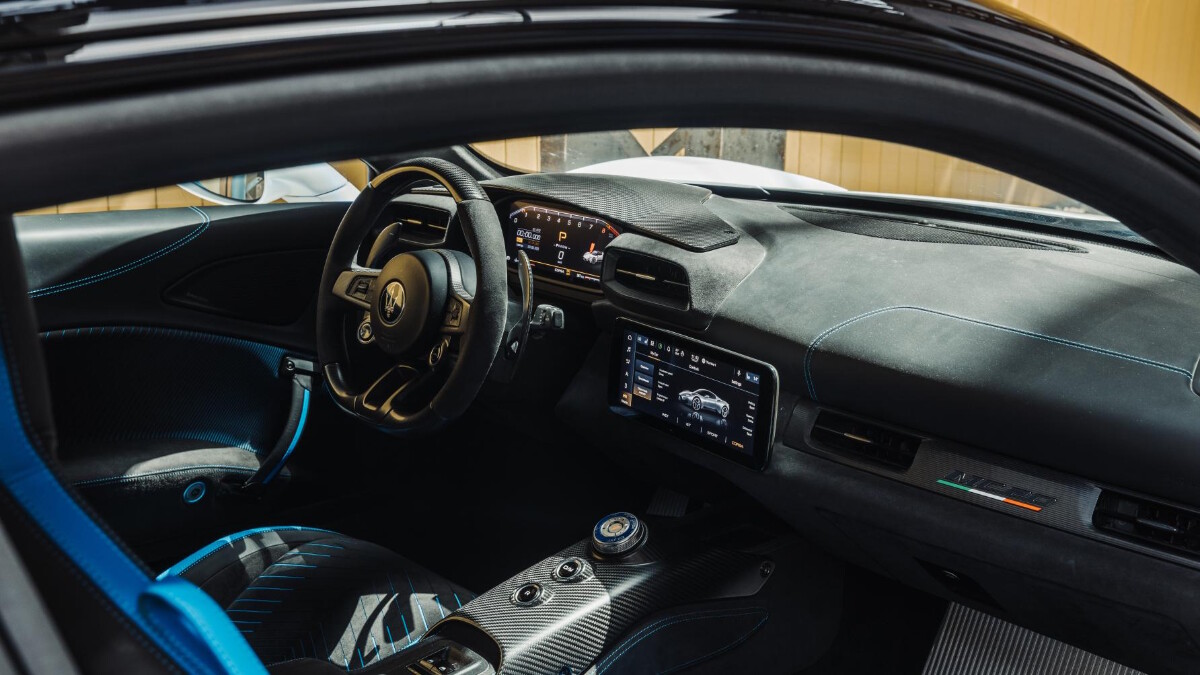 As we've said, ease of use is a big deal on the Maserati MC20. Those butterfly doors open wide, and despite the carbon tub, it's easy to get in and out. Don't worry about knackering your back or looking stupid as you pull up outside your pricey hotel. There's loads of headroom, and the A-pillars don't obscure the view of the road ahead. The front wings crest pleasingly, which reminds you that you're in a serious sports car as well as helps you place the thing on the road.
Is it rammed with technology?
Maserati has worked hard to future-proof the MC20. Among other things, it features a digital rearview mirror that basically replaces the mirror with a camera. Personally, I find these incredibly difficult to get used to, but you can turn it off and return to the traditional type. At which point you realize you can't see anything whatsoever and switch it back on.
The driving position is terrific, the Sabelt seats good to look at and even better to sit on. The MC20 features a 10.25-inch digital instrument cluster and a similarly sized central infotainment touchscreen, both of which work pretty well. There are no separate physical buttons for the climate control, but the main screen is easy to use and didn't suffer from any glitchy hissy fits. Unlike the passenger door lock and the volume on the audio, both of which had a wobble (pre-series cars, says Maserati). The MC20 is fully-connected, with Alexa and/or Google smart assist, a Wi-Fi hotspot, and TIDAL streaming. There's also the option of a high-end Sonus Faber audio system.
Is it well-made?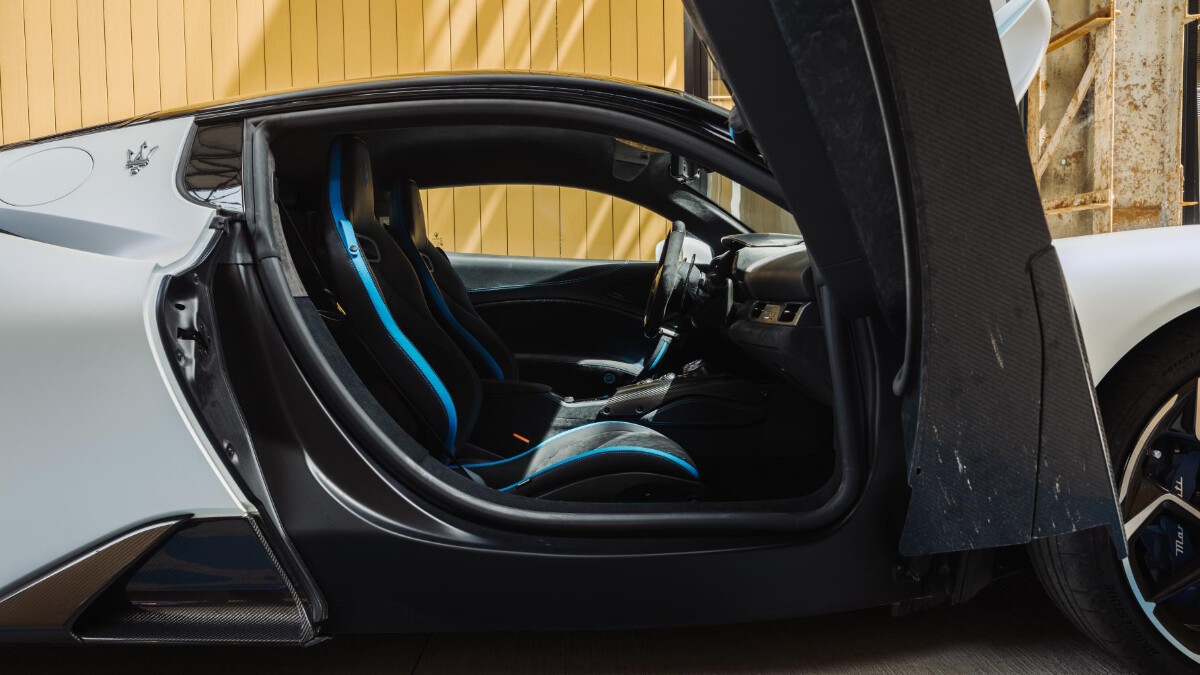 ADVERTISEMENT - CONTINUE READING BELOW ↓
Overall, it's pretty good, both in terms of how it feels around you and how it's put together. It blends carbon fiber and alcantara to memorably desirable effect. Some of the graphics and the switchgear are a bit disharmonious, and while the exposed screw heads on the center console and the doors are aiming for racy functionality, that's not quite the ticket on a near-£200,000 (P13.6 million) car. I'd delete the outsized MC20 badge and the Italian flag on the passenger side, too.
One other important issue: A usable GT it may well be as a driving machine, but there's not a lot of space inside for phones and face masks and whatever else you carry about in 2021. Or for luggage: The frunk holds 47 liters; the rear compartment fits 101 liters. And the stuff we had stored in there was hotter than the surface of the sun after a day's driving. They need to sort that out pronto.
Final thoughts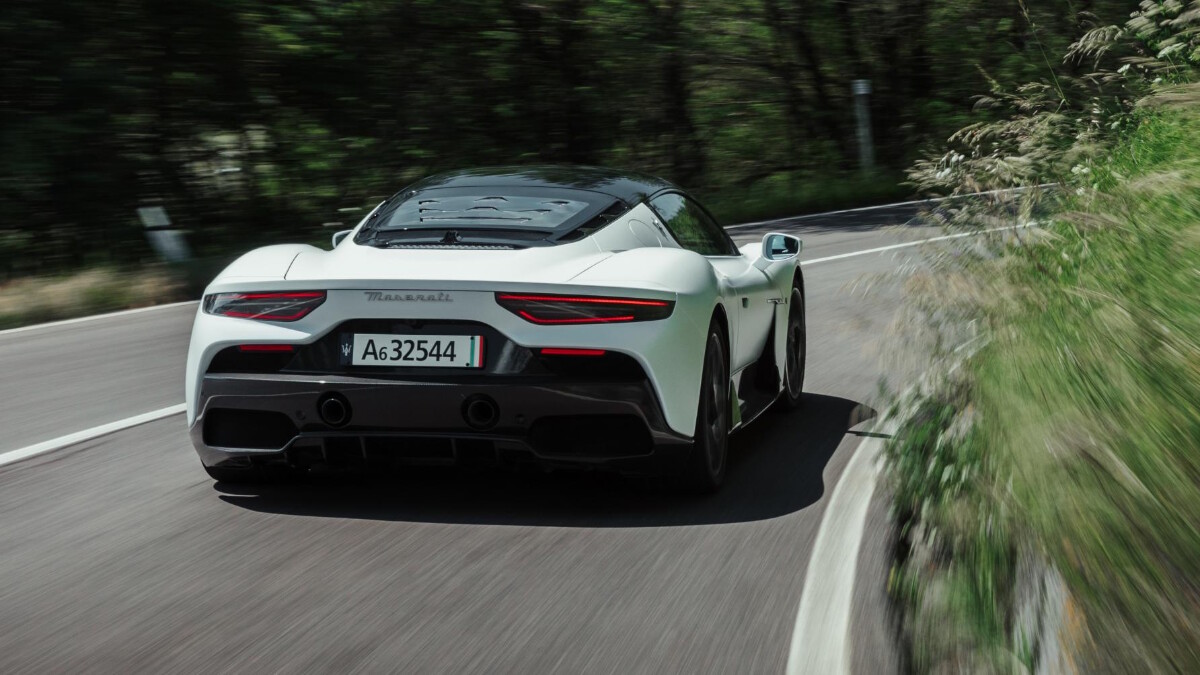 As ever with a Maserati, the MC20 has its idiosyncracies. Creating a supercar that meets all the current regulations means that the fancy new engine can feel a little uptight at times. The bandwidth is there, but those 600-plus horses aren't as wild as you'd expect. The trade-off is a car that really does work as a daily driver, in terms of its long-distance refinement and ease of use.
And at some point on your way to the Tuscan villa, you'll have a moment of clarity: Maserati has manufactured a genuinely impressive car here, one that more than justifies its existence without playing second fiddle to the back catalog.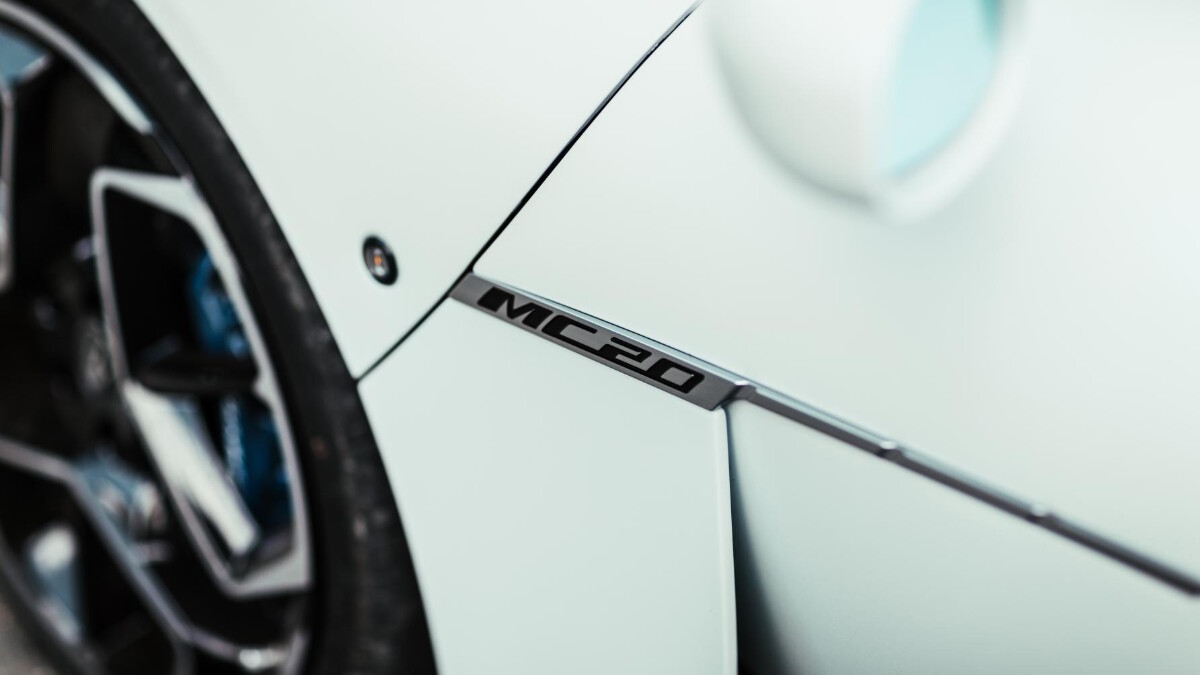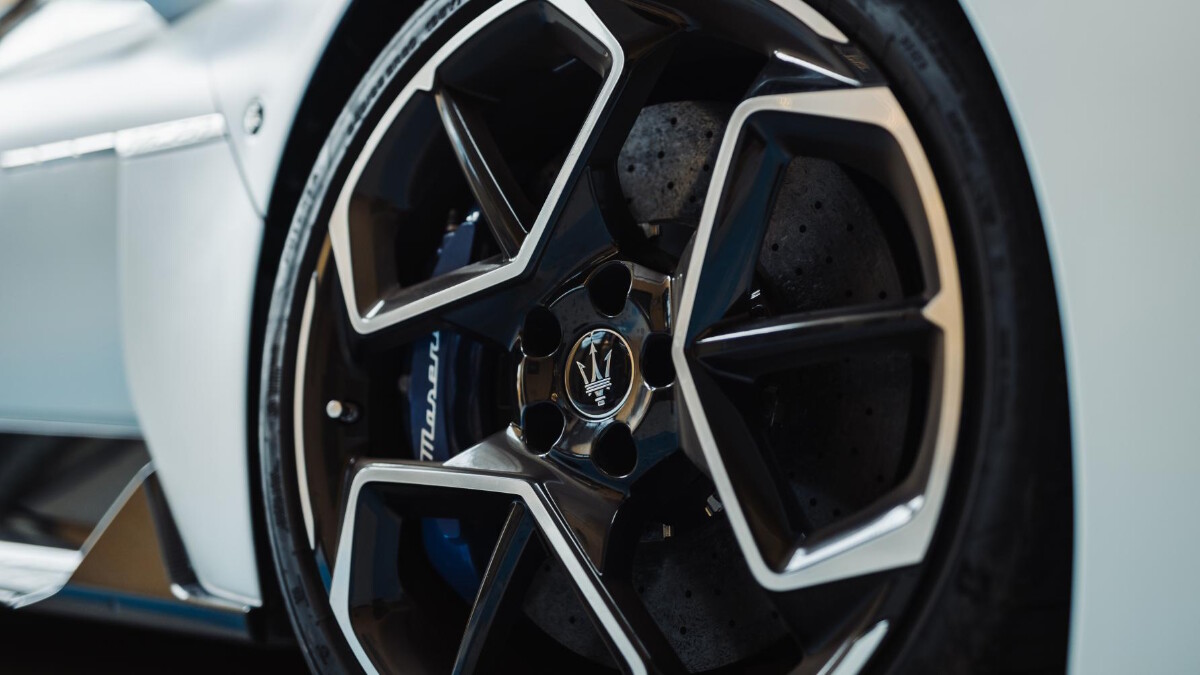 ADVERTISEMENT - CONTINUE READING BELOW ↓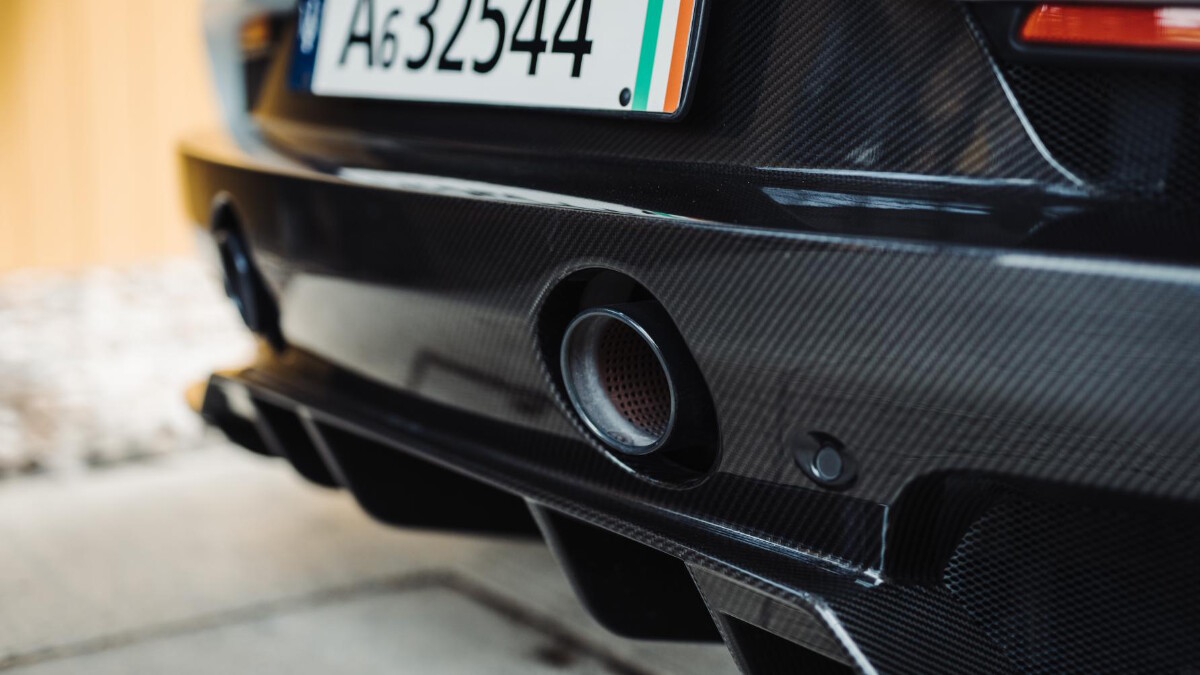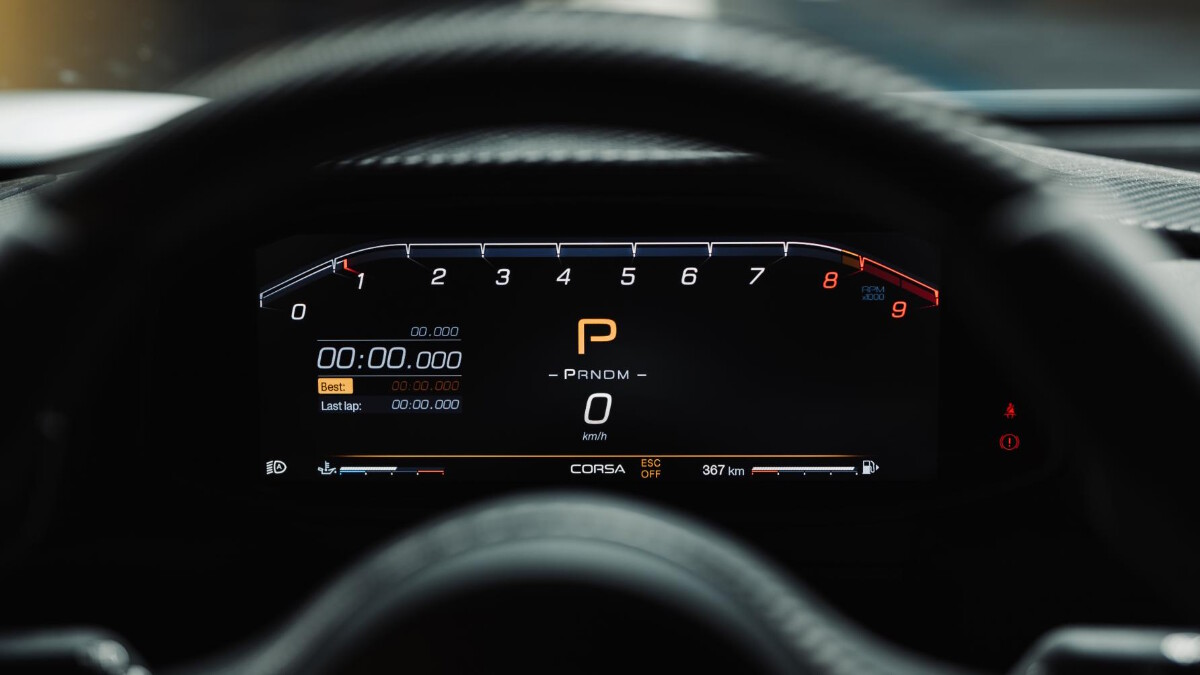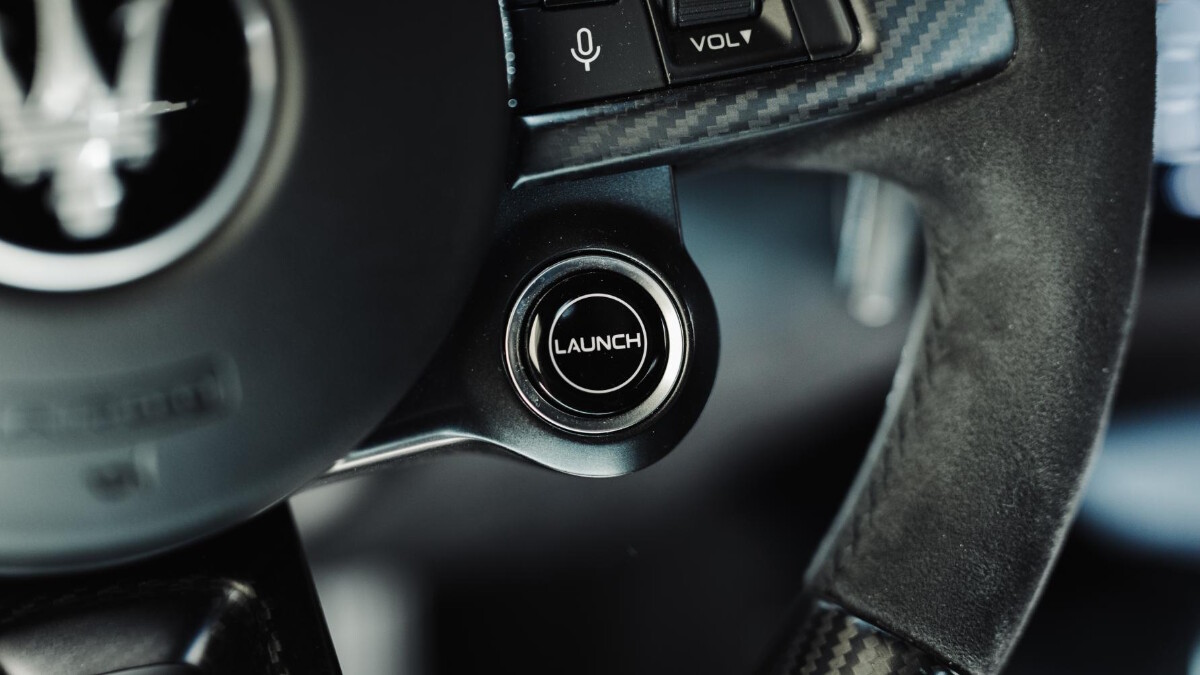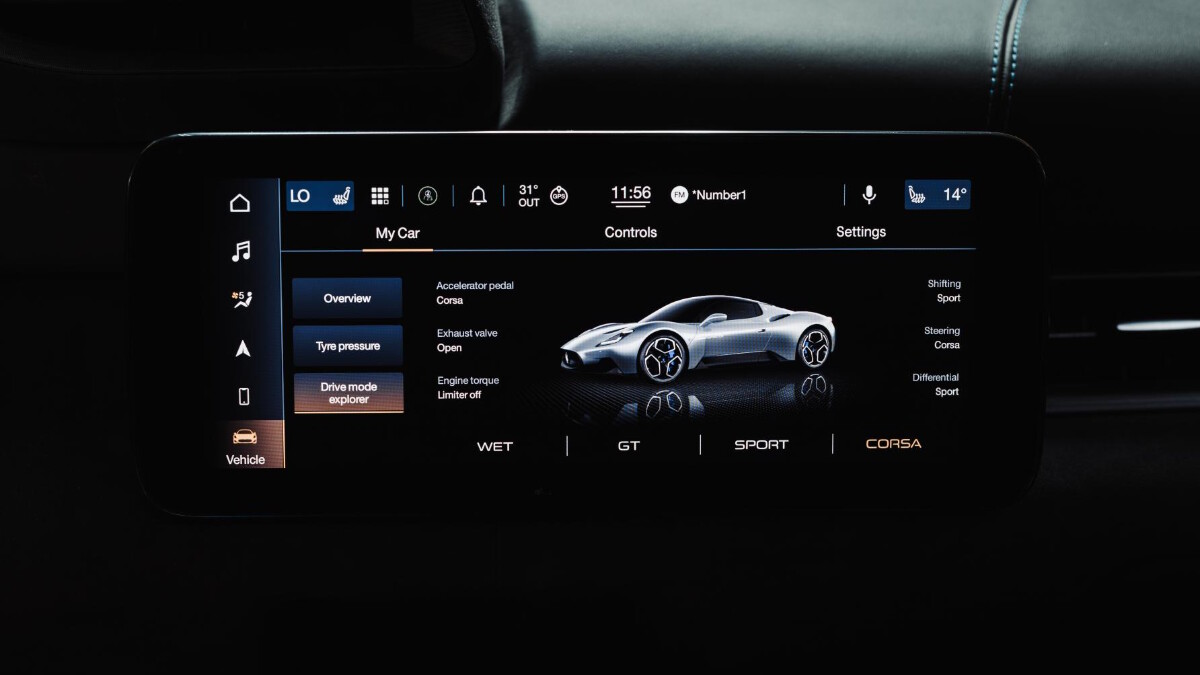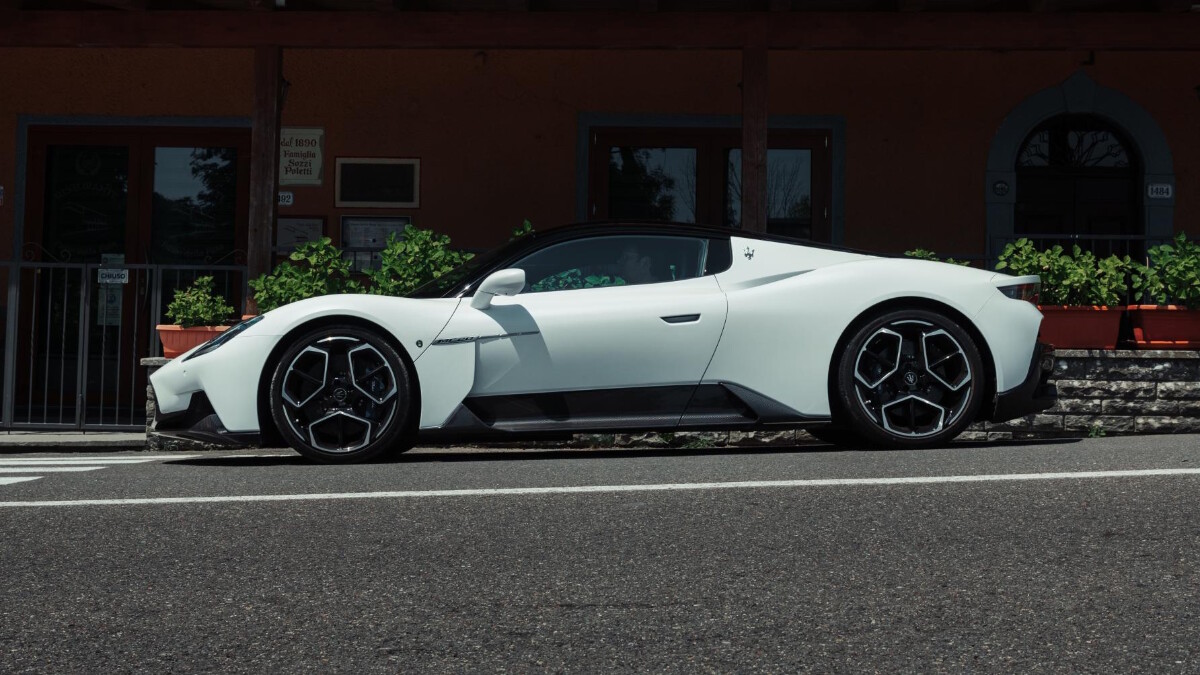 ADVERTISEMENT - CONTINUE READING BELOW ↓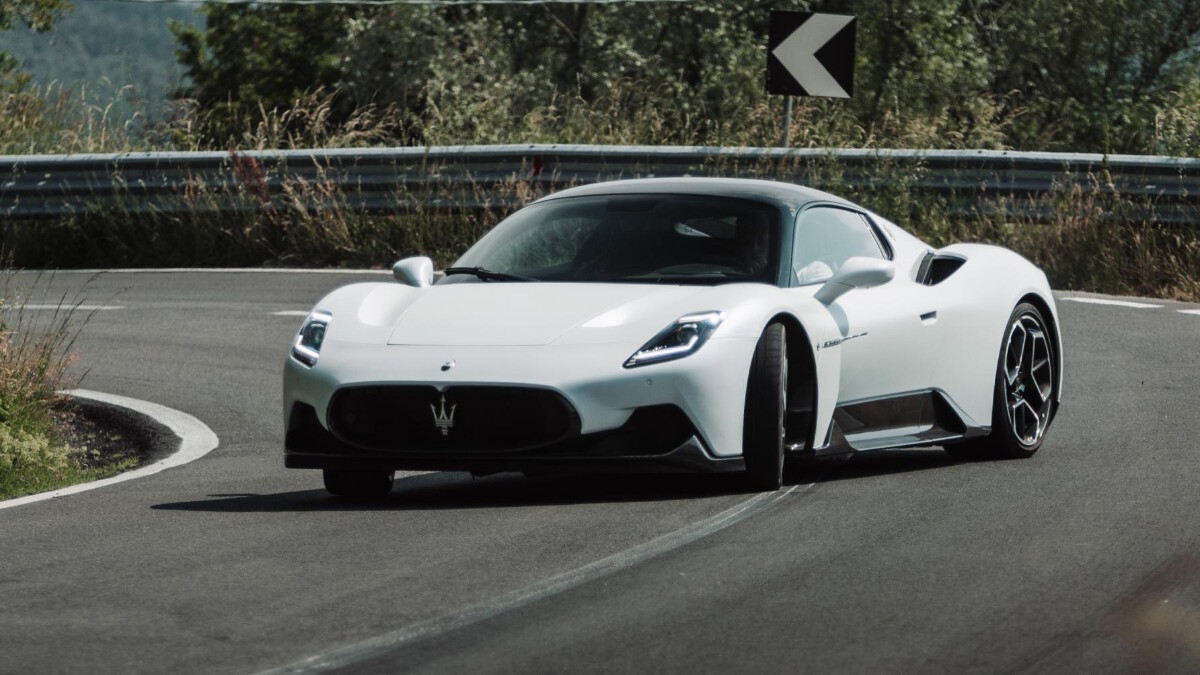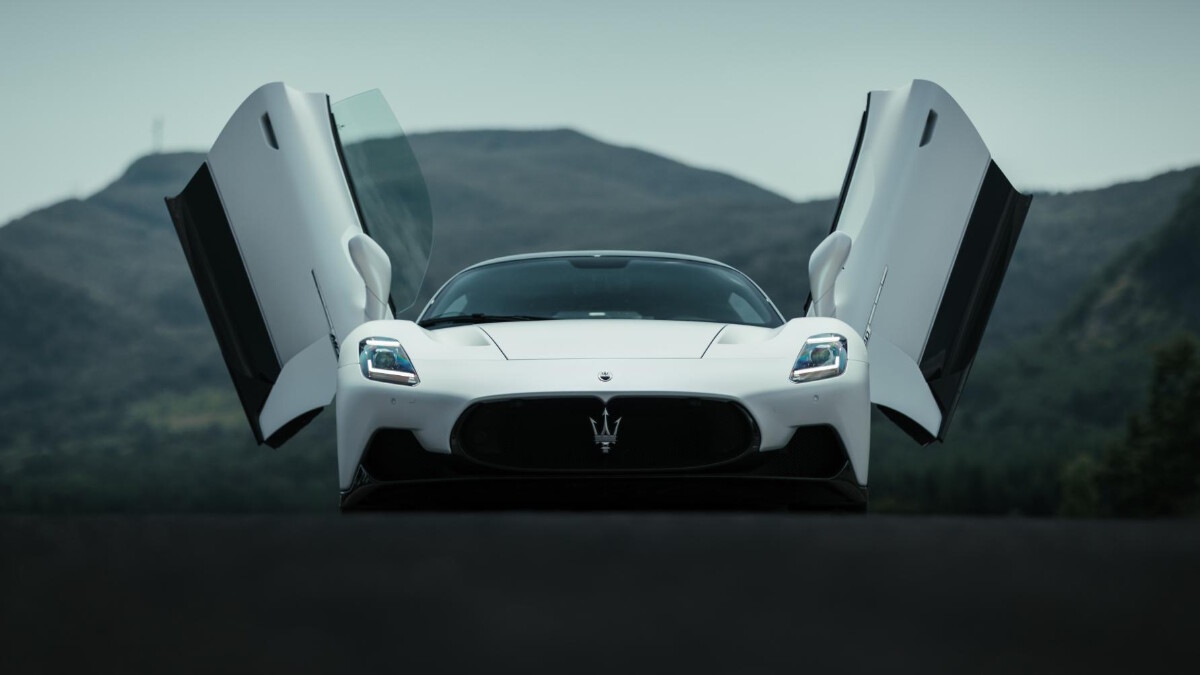 NOTE: This article first appeared on TopGear.com. Minor edits have been made.