Good question, leading to an analogy: If you're a music fan, you're probably aware of the work Giles Martin has done in the past few years on The Beatles' back catalog. You might have thought that the White Album or Abbey Road needed precisely zero doing to them by way of remastering or polishing, perhaps even that it's sacrilegious to start messing with a masterpiece. But if you've heard them, you might well change your tune.
Ian Callum—erstwhile Jaguar design director and former Aston Martin man, among others—felt there was unfinished business when it came to arguably his finest work, the Vanquish, so he's gone back to the source and taught the band some new tunes. This isn't just tinkering with the visuals, though—it's about unlocking the potential that the original might have, um, glossed over in the rush to market. Not really a Singer-style ultra-homage, then.
ADVERTISEMENT - CONTINUE READING BELOW ↓
"It's rare that a designer has the chance to retell the story of one of their own cars," Callum explains. "I've wanted to do that for some time. Materials and technologies have advanced, allowing us to introduce these along with new ideas that weren't feasible when the car was launched."
Okay, cut to the chase: How does it feel on the road?
ADVERTISEMENT - CONTINUE READING BELOW ↓
Recommended Videos
The team behind the car asserts there are 350-plus alterations, and the difference is immediately palpable. Some of the changes are simple, but remarkably effective: The steering wheel is thinner and therefore better at telegraphing what's happening on the road, and you sit lower, so where it always felt like you were perched on top of the Vanquish, now, you're properly in it. It's always been and remains a comparatively heavy car—1,810kg, down from 1,875kg—but now it controls its mass much more effectively.
It's a 20-year-old and defiantly analog supercar, so we're not talking miracles here: It's categorically not the sort of machine you fling down an undulating, unpredictable road with impunity. But it's easier and much more satisfying to drive quickly, and turns in with a much greater sense of commitment. I've always enjoyed the Vanquish, but it's a car with a lengthy list of foibles you learned how to drive round. Now, you can just focus on the driving and leave the foibles to their own devices.
ADVERTISEMENT - CONTINUE READING BELOW ↓
Not just a cosmetic makeover, then.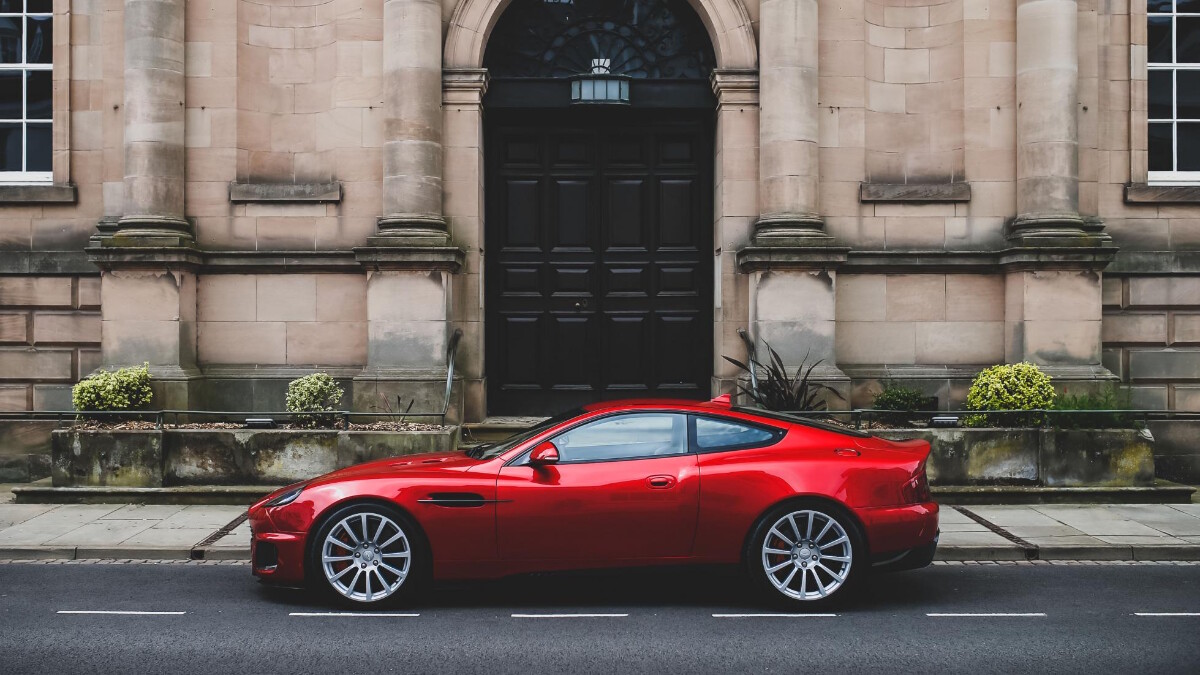 Absolutely not. Under the watchful eye of ex-Aston Martin, ex-Noble chassis wizard Adam Donfrancesco, some 32,100km of testing in the UK and at Michelin's Ladoux test facility have given the Vanquish enhanced poise and driveability. Most of the work has been done on the suspension. The dampers' rebound and compression characteristics are much improved, new bushes mean better isolation, and there are stiffer anti-roll bars. The Callum Vanquish 25 also sits 10mm lower, and its track has been widened by 50mm at the front, 33mm at the rear.
ADVERTISEMENT - CONTINUE READING BELOW ↓
Michelin Pilot Sport rubber obviously helps, too. Back in the day, the car's lazy traction control—empires have risen and fallen in the time it took to intervene—caught out more than a few road testers (wich is to say they were parked in the hedge before it did its thing). On this version, you can lean much more resolutely on the car's chassis and mechanical grip without worrying about approaching greenery. In the dry, at least.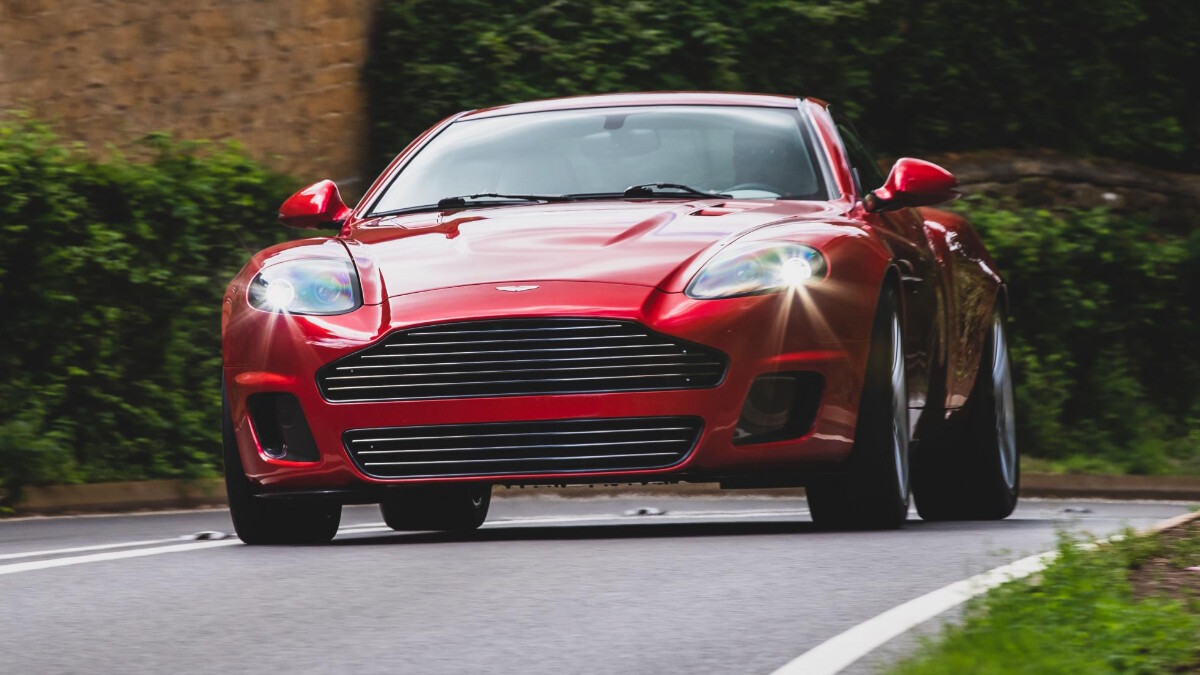 ADVERTISEMENT - CONTINUE READING BELOW ↓
"Michelin's cutting-edge tire technology gives us a step-change in all-round performance," Donfrancesco says. "Our focus was to create a supple and comfortable ride that's responsive and a chassis that is supportive but not harsh. With stiffer anti-roll bars, tuned dampers, custom springs, and lower ride height, we've increased steering response and reduced roll, but crucially allowed the damping to 'breathe' a little more. The car now actually feels lighter and more alive."
Noise? That V12's a modern classic.
For sure. In fact, it's even better. And it's also worth looking at. The 25's engine bay has been finished with extra carbon and leather, and you'll be able to spot its new carbon-fiber induction, new cams, and a bespoke free-flowing exhaust system with equal-length stainless-steel primaries. The result is the sort of cultured yowl that otherwise great modern turbo units can't summon up. It's the sort of noise that makes you want to rent or buy a house close to a long tunnel. The changes also mean that the Vanquish's 5.9-liter engine is now good for 580hp—up from the standard car's 520hp—with an extra slug of torque: an additional 69Nm, bolstering the original's 540Nm+ figure (Aston was usually conservative when it came to confirming torque numbers).
ADVERTISEMENT - CONTINUE READING BELOW ↓
What about brakes and transmission? They were never that great, were they...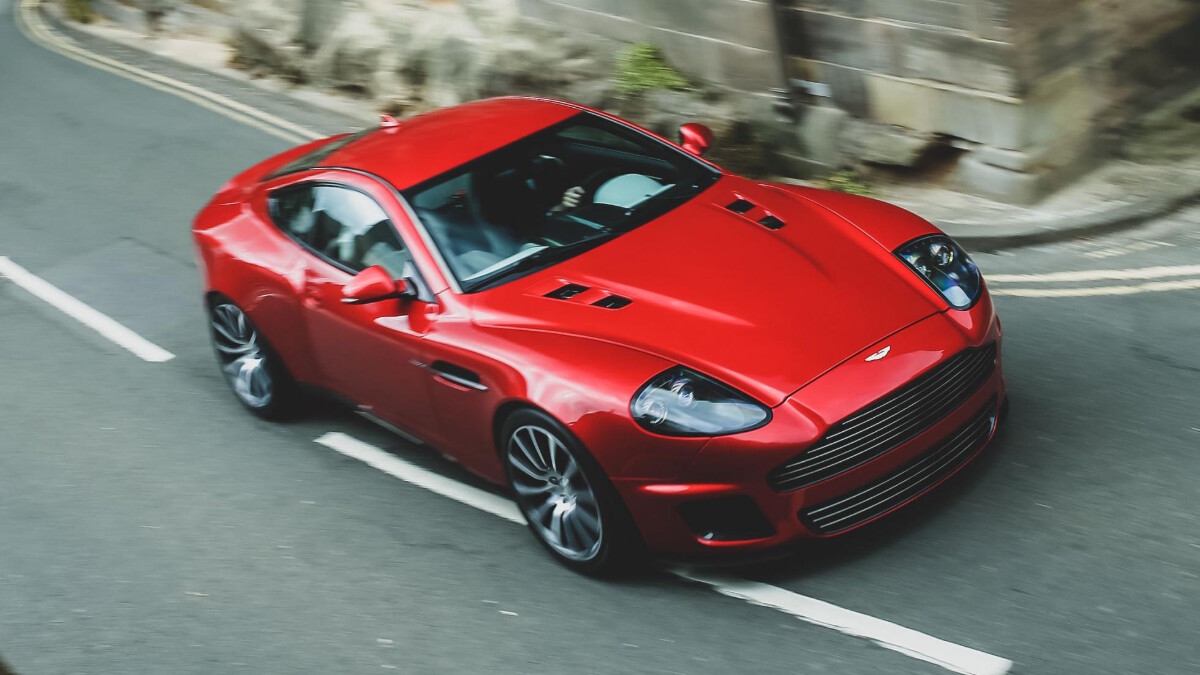 The Vanquish's brakes have been uprated, with 398mm and 360mm ceramic discs front and rear, respectively, and race-spec hubs. All good. Don't expect the original's automated manual to have miraculously developed dual-clutch seamlessness. In any case, drive it like a regular manual and it's nowhere near as tardy as received wisdom has it. If you insist, a regular torque converter 'box can be fitted. Or you can have the manual 'box that was fitted to the car we drove, which was fun but a reminder that, for all that old folks go on about the delightful analog nature of changing gear yourself, it's not the most efficient way of going about it.
ADVERTISEMENT - CONTINUE READING BELOW ↓
It looks the same...but different.
Most notable among the exterior amendments is the reprofiled front end with a new carbon-fiber bumper and high intensity LED headlights. The rear also gets a new bumper and taillight treatment, with a bespoke rear diffuser and exhaust box. There are also new carbon-fiber side strakes, bespoke door mirrors (replacing the original's off-the-shelf items), one-piece carbon-fiber window surrounds, new sills, and an aluminum/carbon fuel filler. It looks tighter, punchier, and more contemporary. Meanwhile, the clenched-fist element that defines the Vanquish's rear-wing volume is one of the best design features on any car, ever.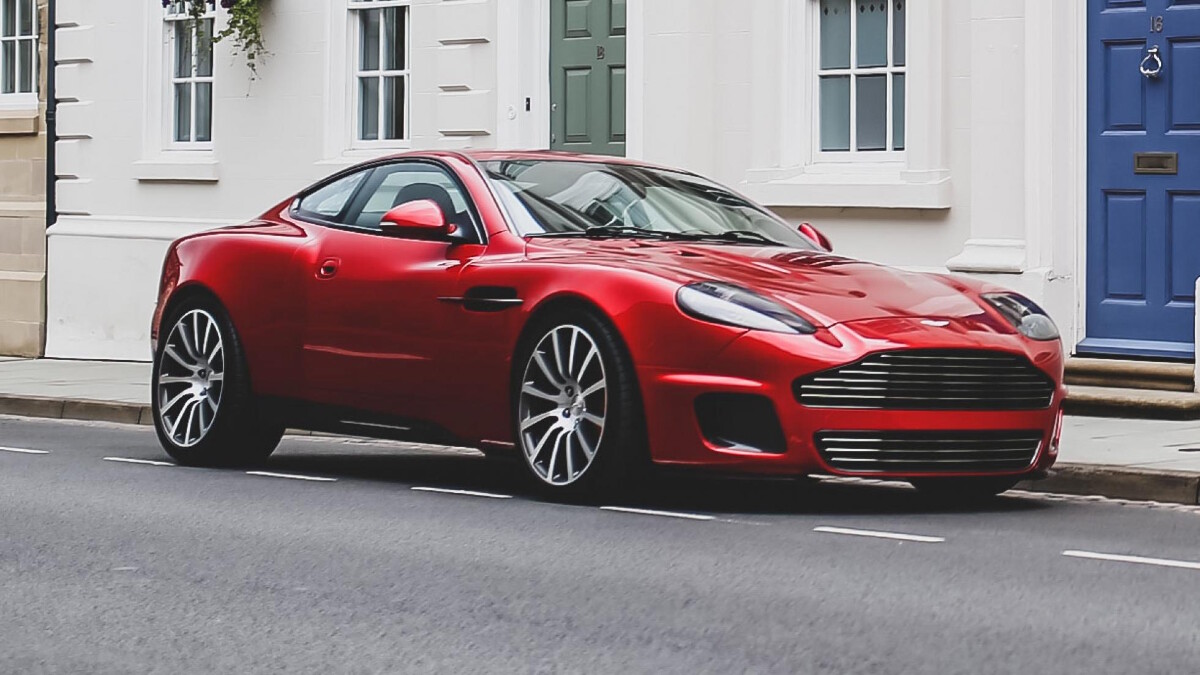 ADVERTISEMENT - CONTINUE READING BELOW ↓
Needless to say, you can order the Vanquish 25 in any color you like (although Mr. Callum will assuredly appear to steer you in a brand-appropriate direction).
And inside?
The interior is probably what most dates the original Vanquish, hampered as it was by its bulky donor HVAC system and cliff-shaped center console, Ford parts-bin switchgear, and that suboptimal driving position. These issues have all been addressed, although there's a limit to what can be achieved. The dash is fashioned from carbon fiber, the console houses an eight-inch display that runs Apple CarPlay or Android Auto, and the seats are slimmer.
Callum has also worked with leather specialist Bridge of Weir to develop a new signature tartan, and the original's +2 seating has been junked. Creative partner Mulberry has created bespoke luggage for the 25 to fill the gap. British horologists Bremont have designed the instrument cluster, and a detachable mechanical pocket watch that sits on top of the center console. I took it off to have a play and couldn't get it back into its cradle. (There was also an issue with the redesigned interior door lever, but we'll put that down to the car's prototype status.)
ADVERTISEMENT - CONTINUE READING BELOW ↓
Is it worth the money?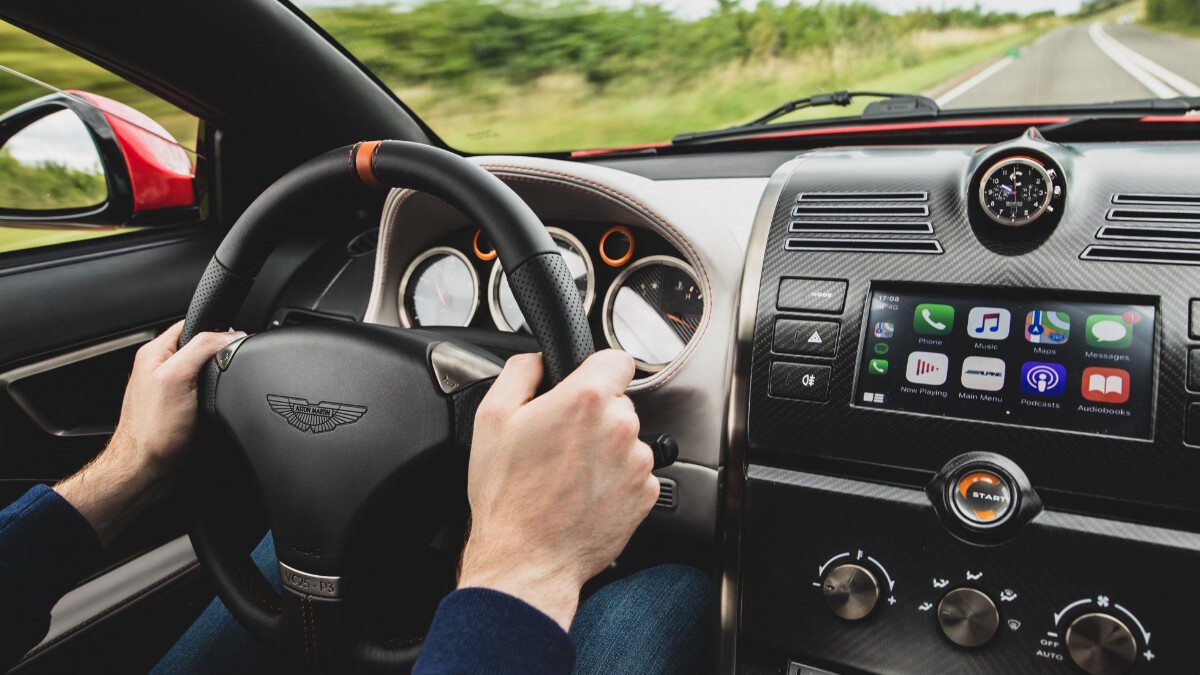 Well, it's not cheap. We're talking £450,000 (P29.2 million) plus taxes, including a 'donor' car. Callum is working with a company called R-Reforged to realize the Vanquish 25; it's a Swiss-based company that encompasses a race team, is affiliated with the country's Aston Martin dealer, but which also specializes in low-volume specials (it also has the capability to take the track-only continuation lightweight Jaguar E-Type and Aston DB4 GT, and make them road-legal).
ADVERTISEMENT - CONTINUE READING BELOW ↓
It'll be the real deal, all right. Only 25 are planned, and the Aston Martin world is full of very well-heeled completists. As it stands, the Callum Vanquish 25 is an intriguing personal statement from one of the car world's greatest designers. And it goes round corners properly now, too.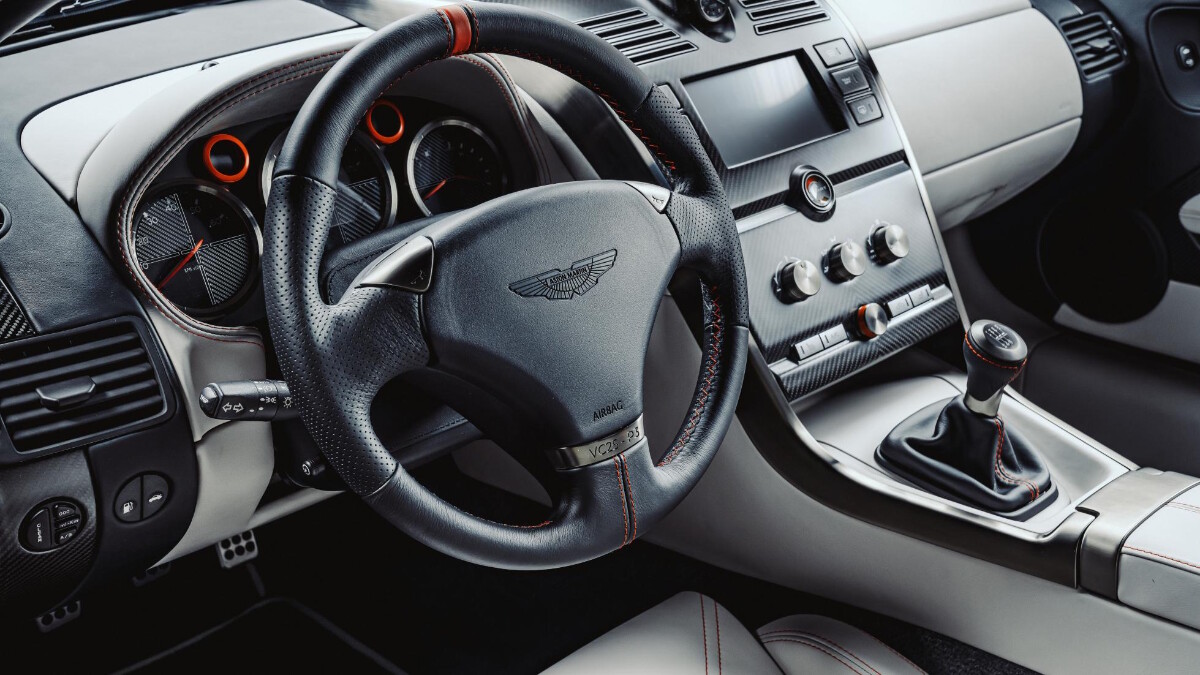 ADVERTISEMENT - CONTINUE READING BELOW ↓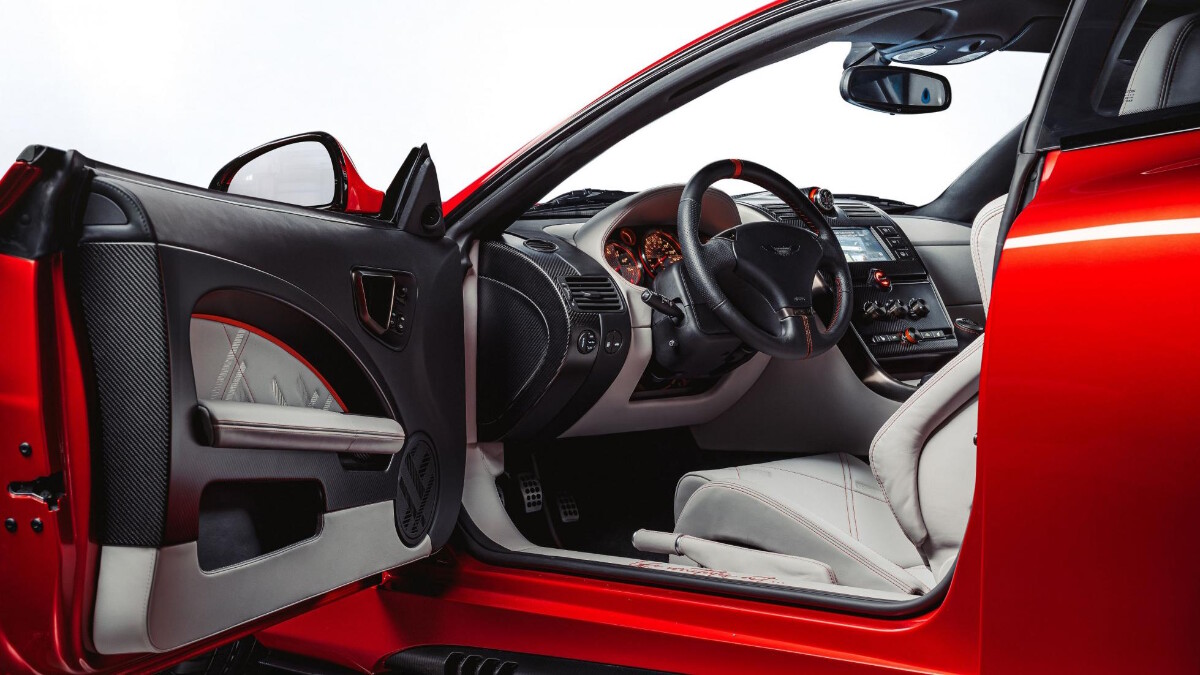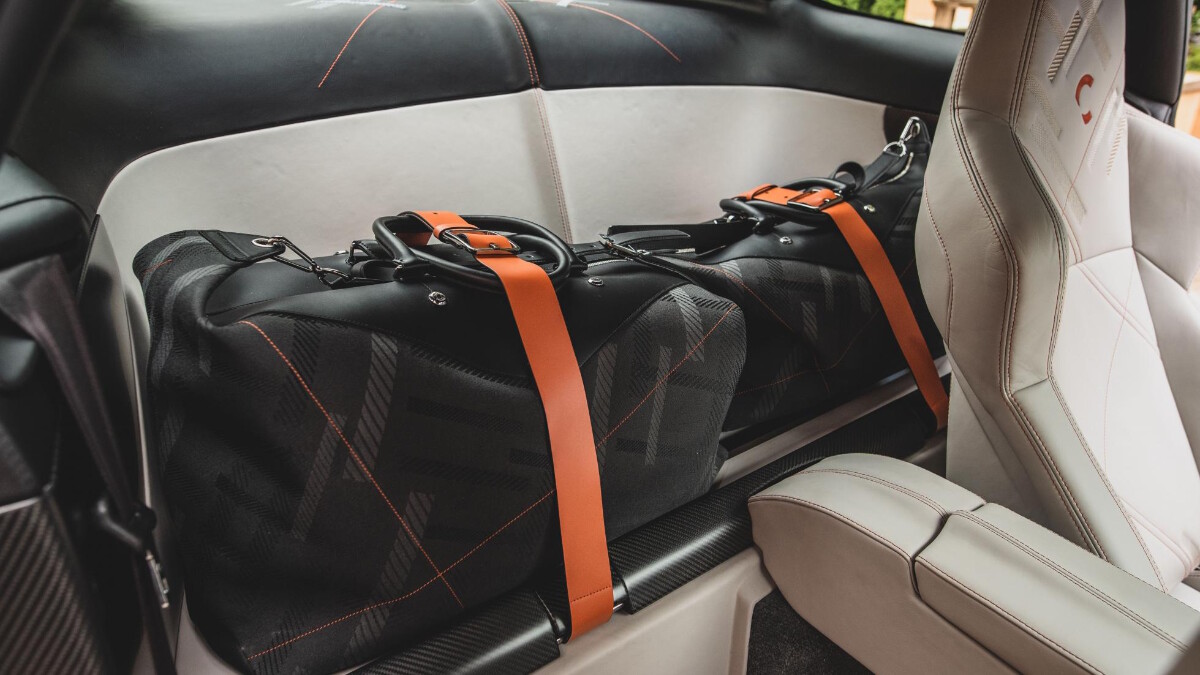 ADVERTISEMENT - CONTINUE READING BELOW ↓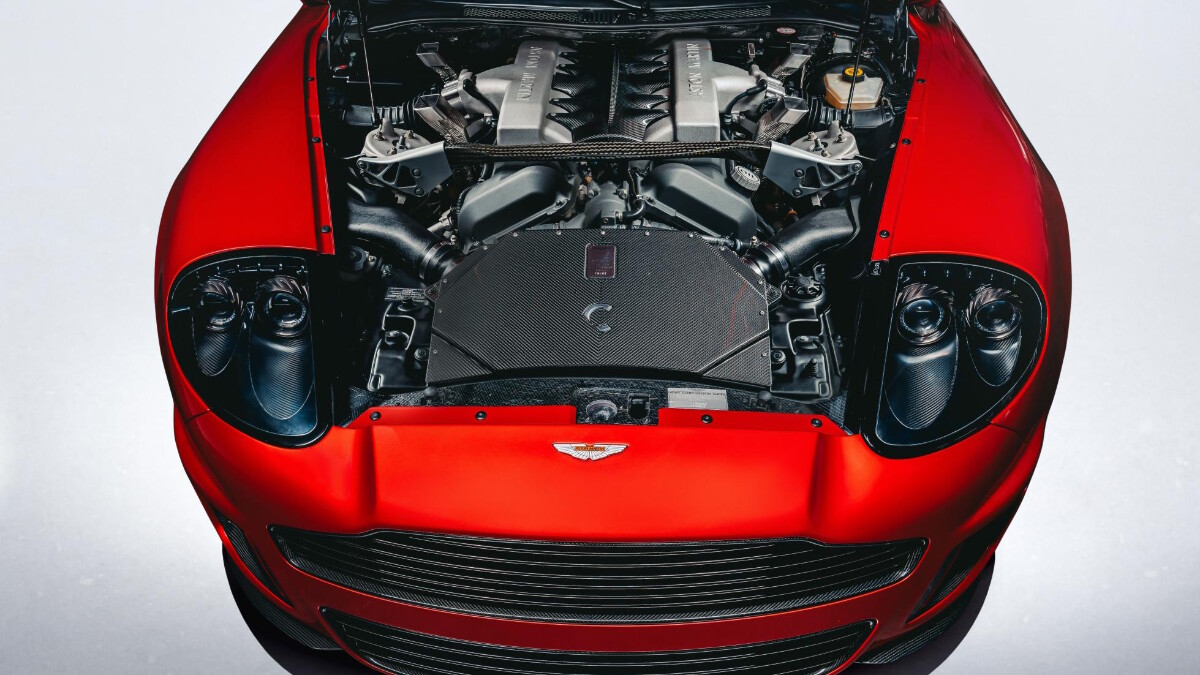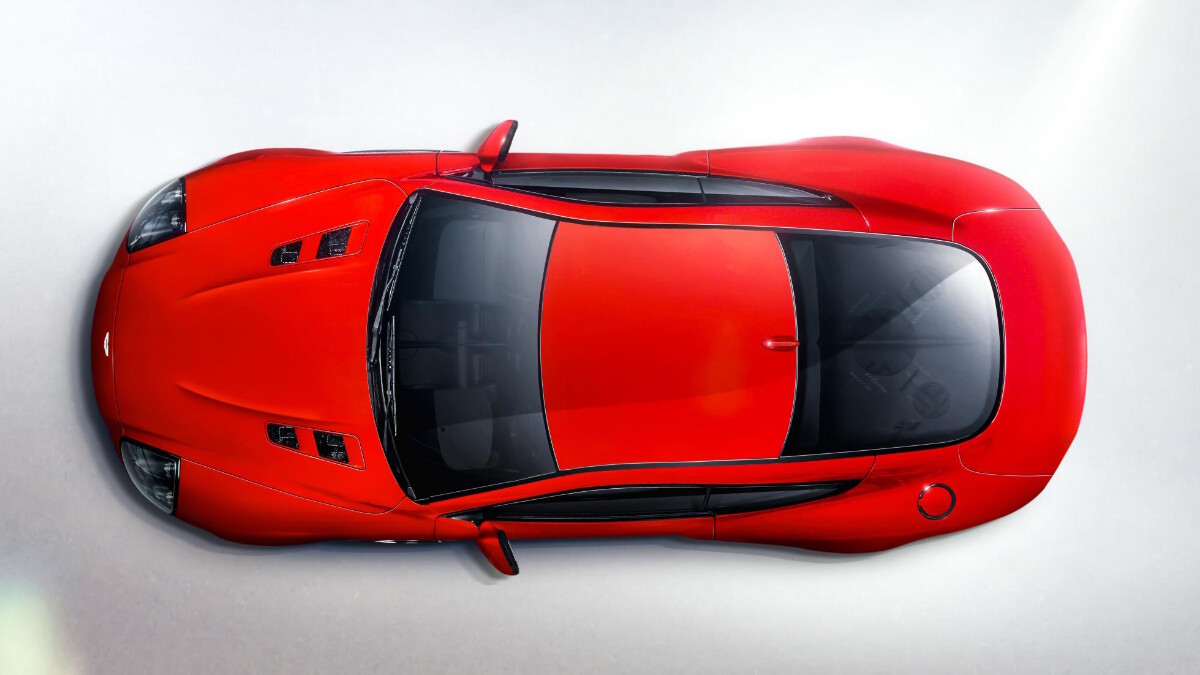 ADVERTISEMENT - CONTINUE READING BELOW ↓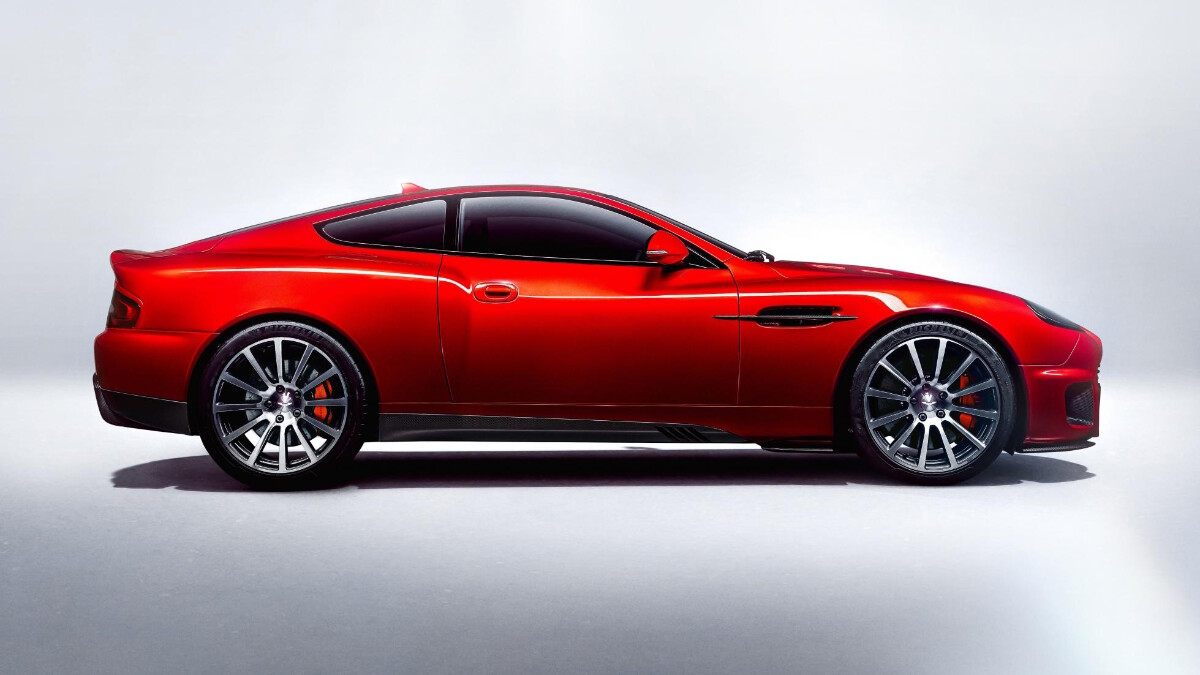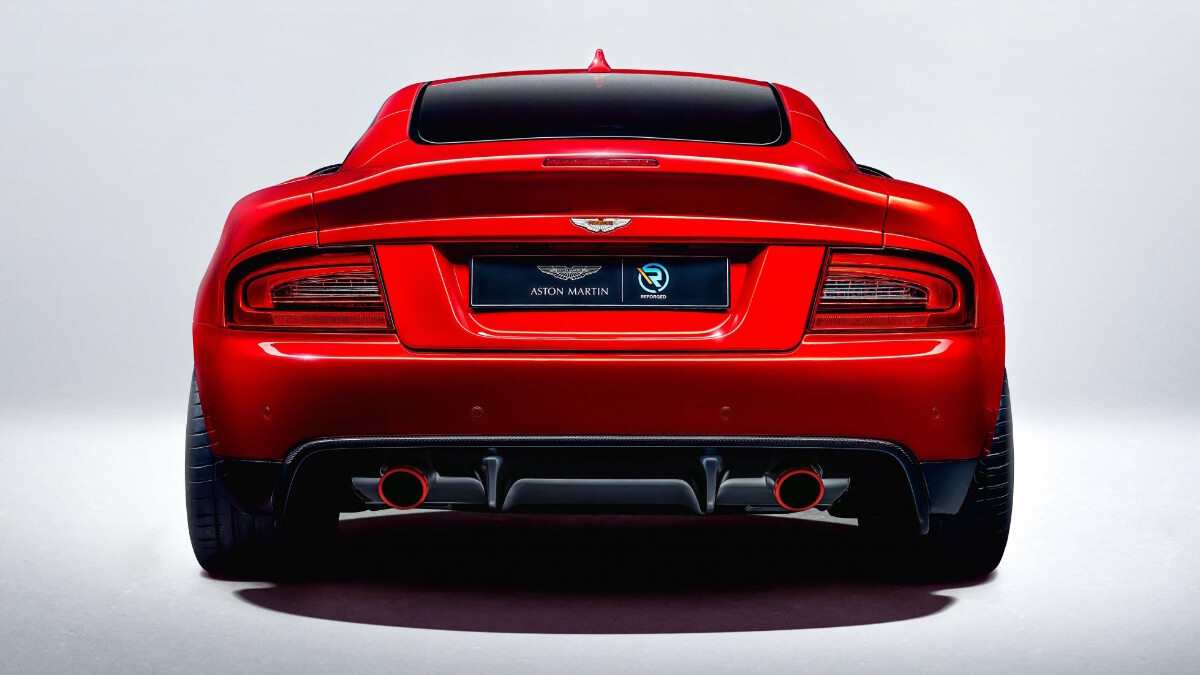 ADVERTISEMENT - CONTINUE READING BELOW ↓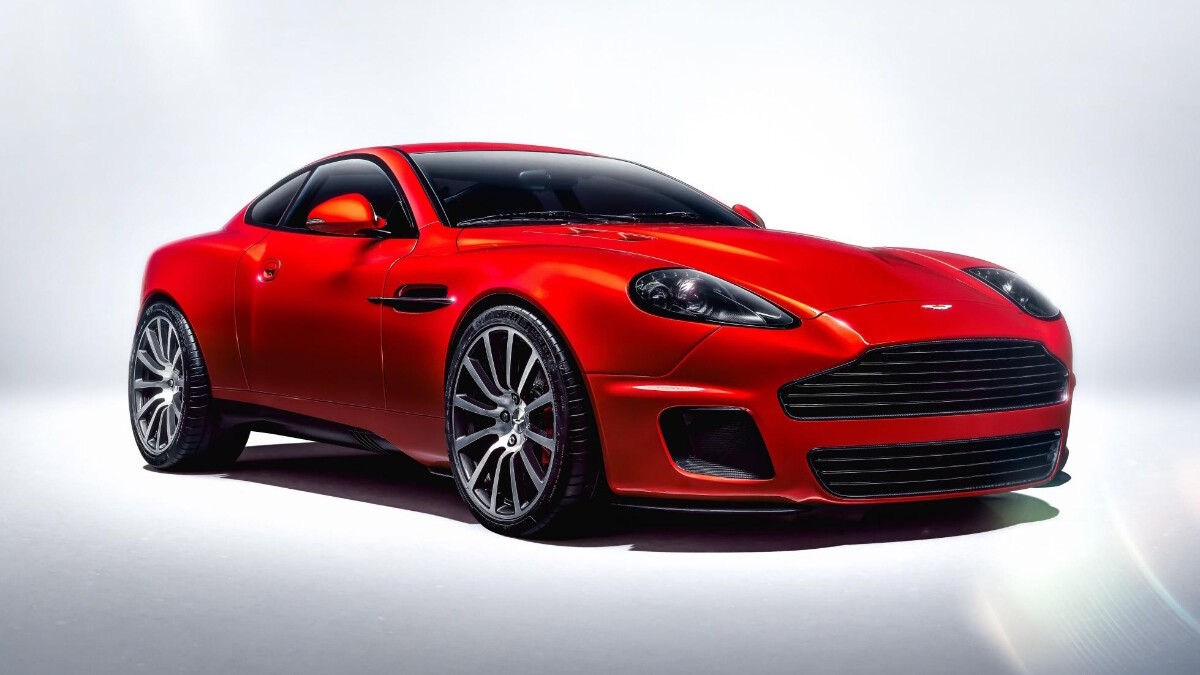 NOTE: This article first appeared on TopGear.com. Minor edits have been made.