The window for a comeback is always narrower than you think. The music industry normally provides us with a timely reminder of this, as some washed-up '80s unit decides to relaunch a career that never really happened in the first place, and only a few of us saddos actually remember who they were. As for a car, how long can you leave something—a name that truly resonated for an entire generation—before it feels like the moment has passed?
The last A80 Supra was built between 1993 and 1998 (although it soldiered on in Japan until 2002). It was the archetypal Japanese sports car, a 928-sized bruiser deified on the cover of Max Power—vaporizing Bridgestones and swaddled in VeilSide scoops. It was an instant legend, the 2JZ straight-six proved strong enough to support every tuning fantasy, and, to cement its legend, Smokey Nagata was nicked attempting above 320kph in one near Peterborough. It was the definitive Japanese machine of the '90s—it was Japan in a car. It was Toyota's 911. And we all loved it.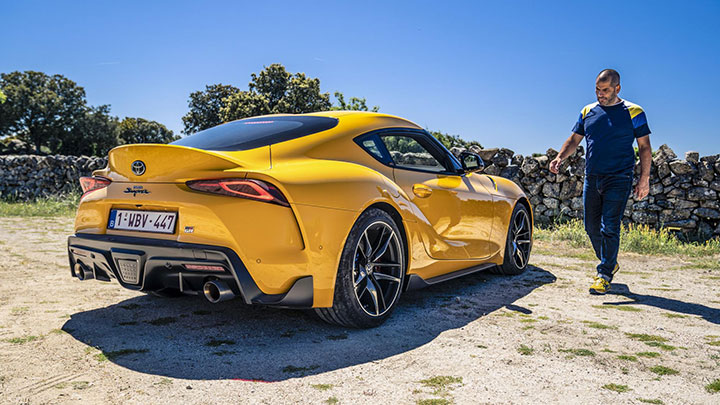 Now, I might have labored that last bit, but you get my drift—you just don't resurrect the Supra name lightly. It means something to people. Well, sad people like me, anyway.
So, when Toyota first showed us the FT-1 concept at Detroit in 2014, there was much understandable excitement. Rumors of a collaboration with BMW were confirmed...and then we all got carried away with the hype: V10s, lightweight construction, massive performance. But the gestation period for a Japanese sports car isn't fast, and so the project began to drag from the start. It was on and off more times than I can count before finally being green-lighted a few years ago. It must have appeared as a finished 'concept' at more motor shows than any other modern car has.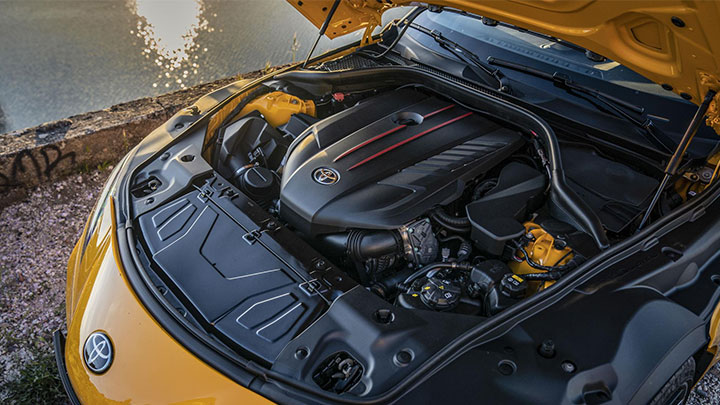 Now that it's actually finished, we know the BMW collaboration runs deeper than we might have expected back in 2014. And it's a far less ambitious performance car. What we have here is the same basic structure as the BMW Z4, but with a solid roof. The engine is the same B58 turbocharged in-line-six making 335hp. The body styling is all-new from Toyota, as is the chassis tuning—albeit using all the same hardware as the BMW. This might be hard for some people to digest, and I know the teams worked separately once the initial prototype was developed, but that makes this little more than a rebodied BMW Z4.
The extent to which that is a good or bad thing depends on how good those basic underpinnings are and how much they affect the DNA of what is being billed as the return of a legendary Japanese car. But the basic philosophy is irrefutable, regardless of what Toyota's message says: This is a badge engineering exercise that contains very little Toyota hardware and is assembled in Austria.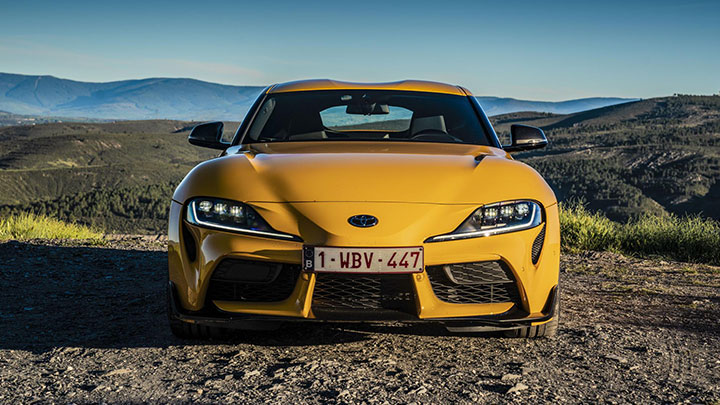 It's not a bad-looking car in the flesh. You'll be your own judge, but the front lights reference the last Supra, and it revels in a kind of visual complication that stands as something very different to other coupes. The boot line and the kicked-up tail leave it with several terraces of buttock, and from some angles, you do wonder how many hallucinogens were consumed by the design team. I also occasionally see a TVR 350, so I'm not a hater. I gather many people are, but I look at the new Supra and think to myself, "Only a Japanese car company could have styled that," and it makes me feel all warm and fuzzy and wistful for crazy machines on the Hakone Turnpike.
The door handle passes as being a bit Japanese in its simple action. You know how it is with Japanese gear, somehow less self-consciously luxurious than anything German, and suffused with that suspicion it'll work faultlessly for 35 years. But that's about the last time the Supra feels like a Toyota. And I'm not trolling Toyoda-san and his team—I love so much of what the company does and how it operates, but this is one of the strangest cars I've ever driven.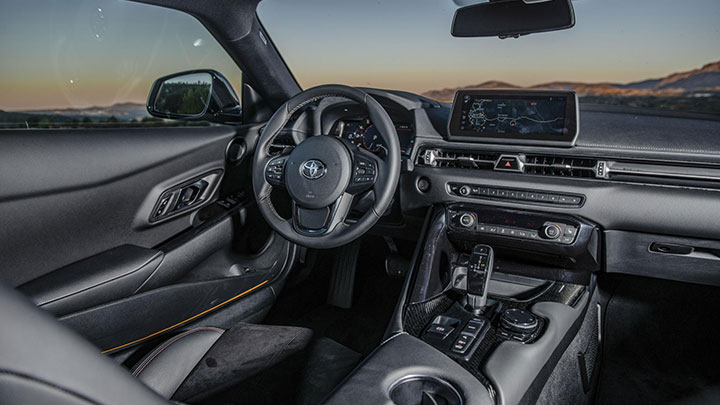 For the first 10 minutes, you sit inside and play "which bits are from BMW?" and you keep finding so many that you realize you need to reverse the game to "bloody hell, okay, find something originating from the Toyota parts catalog." The pickings are thin. The heater controls are BMW, as is the whole infotainment/iDrive system. In fact, the entire electronic architecture is pure Munich, even down to the dash graphics. And the key. They've done their own rev-counter, but that's about it. The steering wheel is especially bizarre—it's just a bog-standard last-gen BMW wheel with a Toyota badge slapped on the boss. What a strange thing to look at—it's like your best friend suddenly speaking with a totally different voice.
But I'm open-minded enough to want this car to be good, and to accept that sharing a few buttons isn't the end of the world. Any car company selling a small, gasoline-powered coupe in 2019 is doing me a favor. So you start the motor, and your head says: "That sounds like a BMW." Because it does. Then you drive off into a world of confusion and pleasure and admiration and bafflement as to what has gone on. Because it sure as hell doesn't make any sense. Some cars have an identity problem—the Supra has been born with a full-on crisis.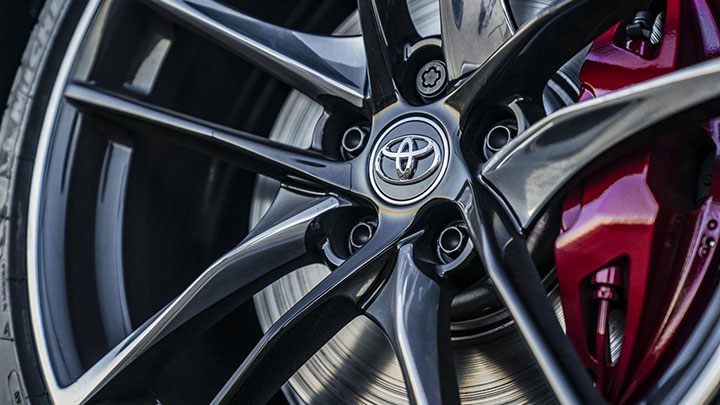 This is a very good car—I'll get that out of the way now. It's fast and responsive and the chassis tuning offers as clever a blend of refinement and playful accuracy as you could hope for. Adding a roof to the Z4 has resulted in a good, stiff platform, and the steering proves that big-foreheaded people now really understand electric racks. The Supra wants to change direction, and it feels lighter than the claimed 1,495kg. It also feels very BMW. The engine and the gearbox are indistinguishable from those of an M140i to me—whether that's a massive compliment or an insult rather depends on your point of view.
The relationship between that powertrain and the rear axle feels very BMW, too, but this is where the Supra offers a really pleasant surprise. For me, ordinary BMW coupes always feel like there's too much rubber bushing in the rear suspension—they squish and squirm and feel inaccurate. The high-performance M cars often overcompensate and become too solid, too direct, and therefore too much for the road. This car sits nicely in the middle of those parameters, and that makes it a very good road car.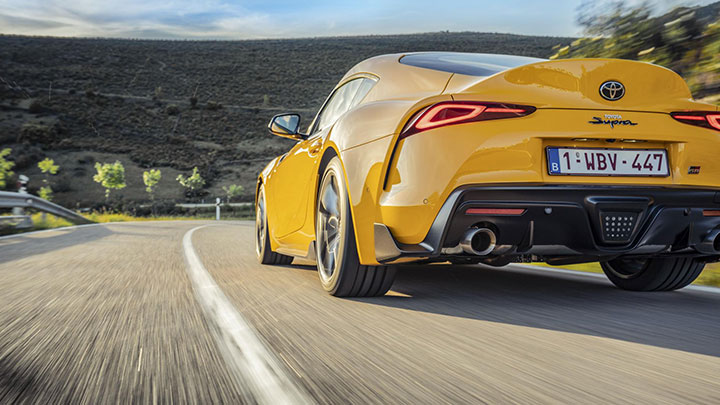 And there it is—I've just described Toyota's halo sports car, its statement of DNA, in terms of how it fits into the global BMW chassis philosophy. And I'm sorry, but as a car enthusiast, that feels all kinds of wrong. Subjected to the Pepsi Challenge, I'd say this was a BMW. It sounds like one, it drives like one—all the contact points bar the seats are from Germany. I'll tell you why that matters.
It matters because Japanese motor cars have something indescribably appealing about them. The sense that they've been wrought through a combination of a brain-frazzling rigor that most people would find totally pointless, and also simultaneously touched by some level of creative madness. Rigorous madness—that's Japanese sports cars. No other nation does it quite the same way, and when you apply a badge that emanates from the very epicenter of that philosophy to a very good sports car that offers literally zero trace of that fascinating genetic lineage, it just feels wrong.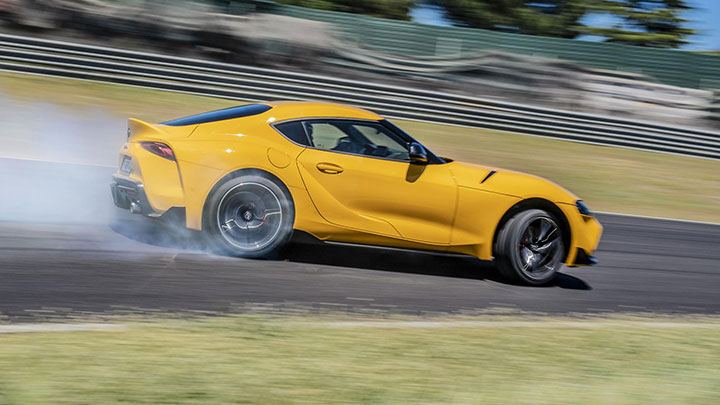 The Supra handles well on a track—it remains very composed on bumpy roads and it always feels fast, even if the motor is really done by 5,500rpm. I just can't believe how much front-of-house architecture from BMW Toyota has used—it's one of the strangest decisions I've seen in two decades of doing this for a living, because it has resulted in a car that is almost totally without identity. A really talented car that doesn't seem to know what it is. And however much Toyota says its DNA is embedded in the joint project as it has been there from the start, it doesn't stack up. If that's the truth, they should have been shouting louder in the meetings.
Now, it might just be that Toyota's target buyers for the Supra don't care about heritage or the narrowness of the comeback window. And if that's the case, Toyota has been very clever and snuck one under the radar. And saved a chunk of cash. But in a world of Alpines and Caymans and M2 Competitions—cars whose identities are hewn from the foundation stones of the company headquarters—I think it's nothing short of a tragedy.
This was Toyota's opportunity to sign off from the gasoline generation with a statement of what it stands for. Instead, it has given us a very competent, restyled BMW. It could also have just not called it a Supra, which would have appeased most of us geeks and saved me writing this 1,500-word rant. Me? I'd have an Alpine over this eight days of the week.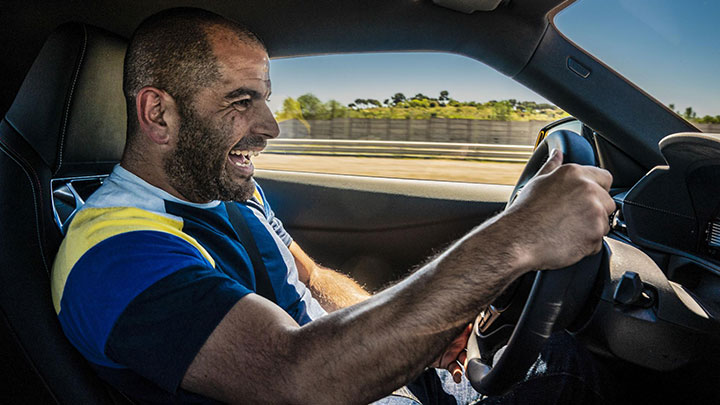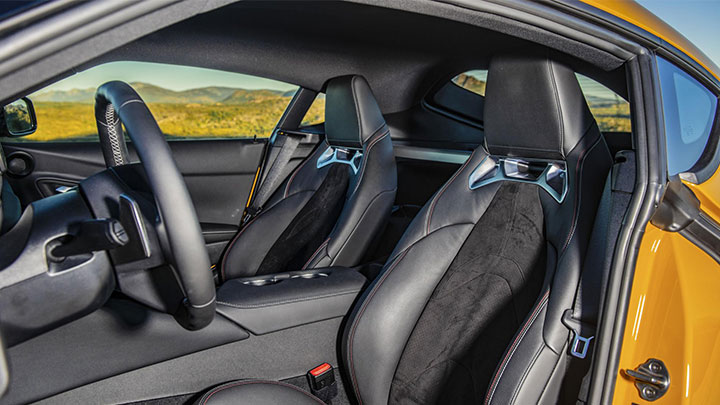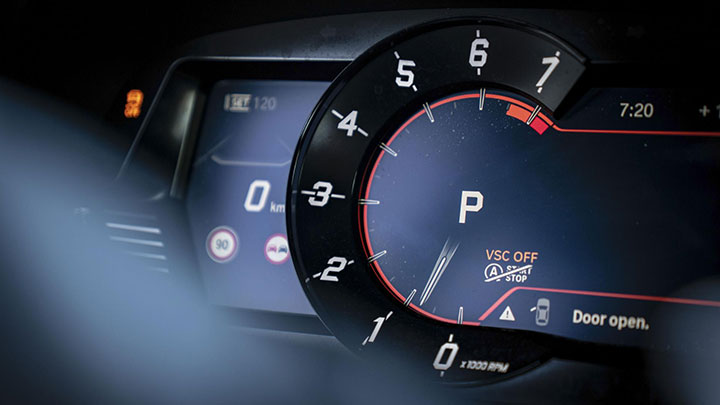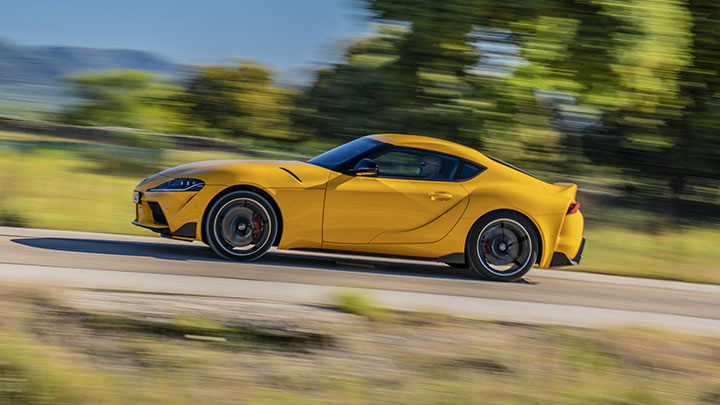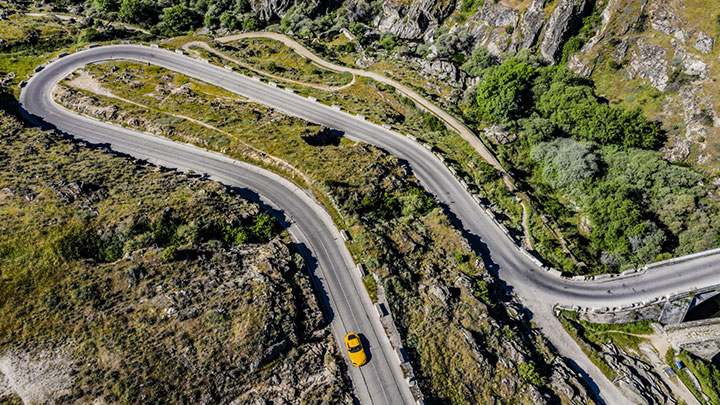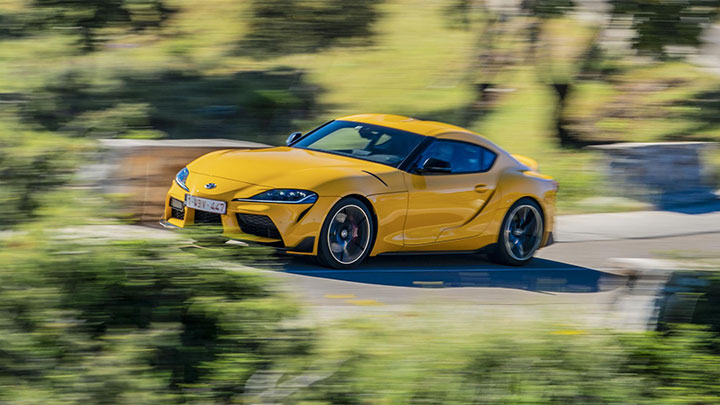 NOTE: This article first appeared on TopGear.com. Minor edits have been made.