When I saw the itinerary for the Nissan Futures event in Hong Kong, I noticed that several hours were blocked off for the Leaf test drive. Based on past experience with these events, I thought we'd only go around the block once or twice, and that the drive would be over in 20 minutes. But Nissan, thankfully, didn't want us to merely sample the Leaf—the carmaker wanted us to really experience it. So we drove it around Hong Kong for more than two hours, traveling roughly 40km per driver. And the experience is something I won't forget anytime soon.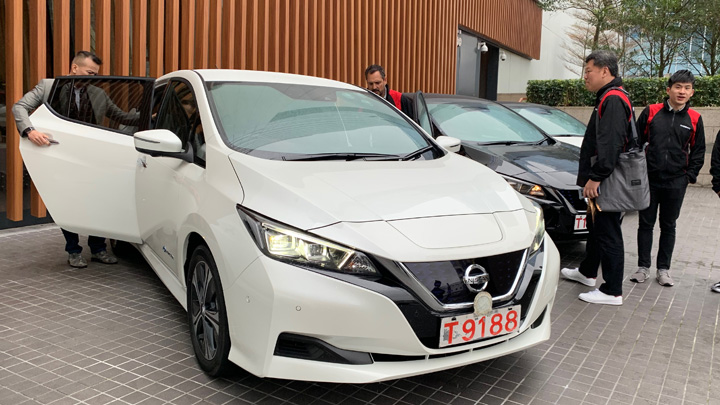 ADVERTISEMENT - CONTINUE READING BELOW ↓
Before the drive began, we were assigned vehicles and a local guide who would sit in the back. My co-driver was Manila Bulletin's Eric Tipan, who volunteered to go first at my suggestion.
The Leaf had just been introduced in Hong Kong, so there were no local units yet. Nissan brought in demo units from the UK and Japan for regional media to drive. We got a Japanese unit, based on the button labels inside the car.
Inside and out, the Leaf is a beautiful car. It's elegant and compact, and I'm glad our market skipped the first-generation Leaf because that looked a bit...froggy.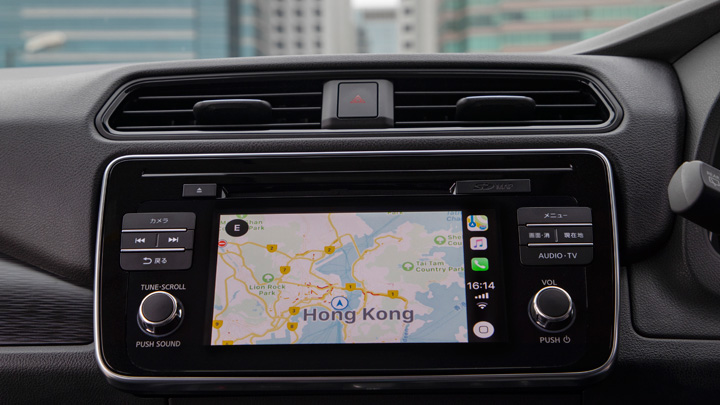 ADVERTISEMENT - CONTINUE READING BELOW ↓
Recommended Videos
We got in, checked that our destinations were loaded in the Google Maps app of the CarPlay-enabled head unit, and got lost almost immediately. The GPS was wonky for some reason, and we couldn't figure out where Google Maps was leading us. We were grateful for our guide, who still managed to navigate us through Hong Kong's daunting road network despite his limited English vocabulary.
Thankfully, when it was time to switch drivers, the GPS had normalized and I could follow the directions back to our hotel—although I still asked for guidance from our Chinese companion.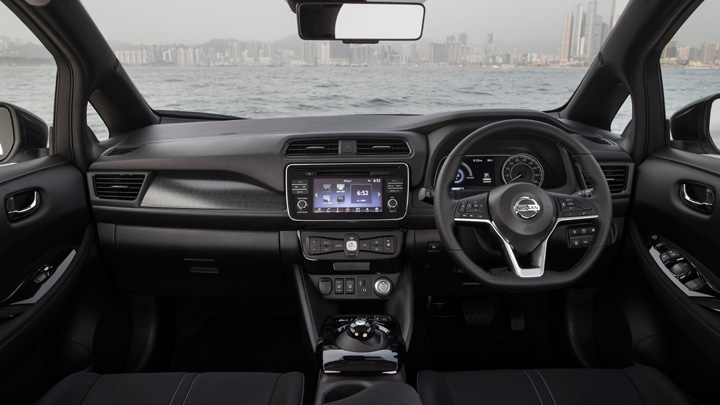 ADVERTISEMENT - CONTINUE READING BELOW ↓
The first time you drive the 2019 Leaf, the gearshifter—or seeming lack thereof—might confuse you. Instead of a stick, all you have is a nub that you move like a shifter. It's intimidating at first (it reminds me of the Toyota Prius's very short shift knob), but it should be easy to get used to.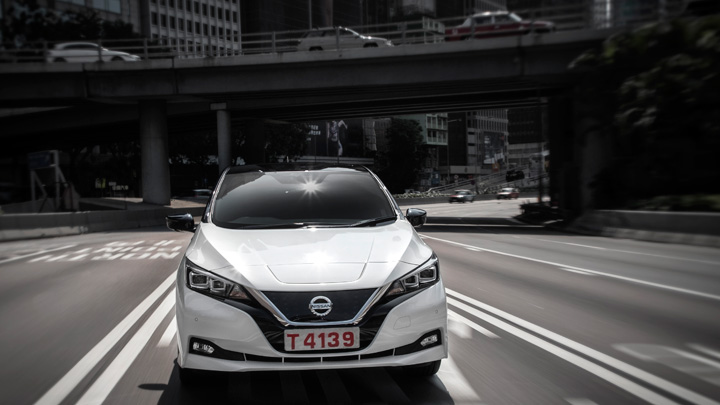 ADVERTISEMENT - CONTINUE READING BELOW ↓
If you've been around Hong Kong, you know it has its fair share of gridlock, and that the winding roads in the mountains are very similar to Kennon Road going up to Baguio. I quickly acclimatized to the Leaf's lack of engine noise, surprisingly.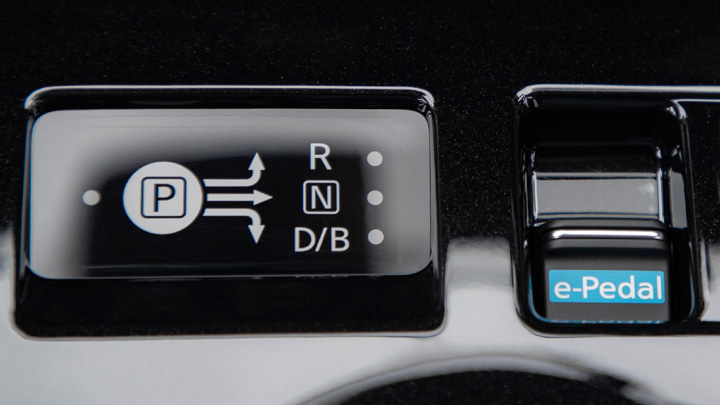 The thrust provided by an electric motor is different from that delivered by an internal combustion engine. Step on the accelerator (I suppose we can't call it a gas pedal anymore) and the Leaf moves instantly without lag. Don't worry—it won't suddenly lurch forward, so there's little risk of any sudden-acceleration incidents. We drove with Nissan's e-Pedal system activated; basically, it instantly begins applying the brakes the moment you lift your foot off the 'gas.' I found it fascinating. Used properly, it can make driving smoother because you're not switching between two pedals.
ADVERTISEMENT - CONTINUE READING BELOW ↓
On the downhill portions of our test drive, however, it was odd stepping on the accelerator to keep pace with traffic, because if not, we would be left behind. Still, the e-Pedal isn't perfect (yet); there were times I had to step on the brakes because we were not scrubbing speed off quickly enough.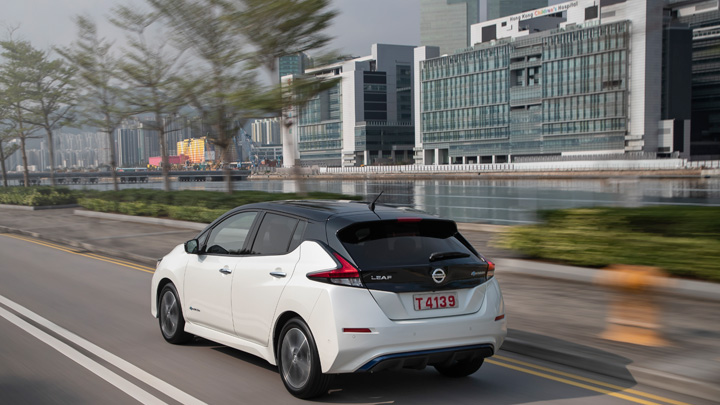 ADVERTISEMENT - CONTINUE READING BELOW ↓
I like how nimble the Leaf is. On two-lane roads in Hong Kong's picturesque mountains, we encountered buses in oncoming traffic. Because we Filipinos grew up wary of speeding buses, I was a little worried to see them approaching at high speed on the opposite lane. But even in an unfamiliar right-hand-drive configuration, I easily maneuvered Nissan's EV within the road's yellow lines. Steering was precise and it gives you a feeling of control.
The ride was good as well. The former British territory's roads aren't bad like ours, but several portions were definitely rough and uneven. The Leaf absorbed road imperfections easily, and I can say it's comfortable to ride in.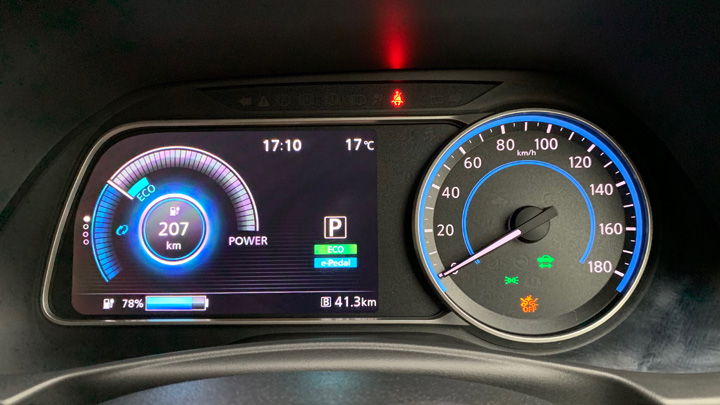 ADVERTISEMENT - CONTINUE READING BELOW ↓
By the end of our drive, the Leaf's battery was at 78% with 207km left in its range. We all know that EV range varies heavily depending on terrain, driver habits, and traffic, but this proved that the Leaf can easily handle daily city transport.
The drive that was longer than I expected turned out to be not enough. Bitin. It was during this trip that Nissan Philippines confirmed it would bring the Leaf to our market in 2020. The day we finally get an EV from a major manufacturer cannot come soon enough. Will it survive EDSA and other road horrors we encounter regularly? I'd bet on it.