The pickup-truck market is an anachronism. Buoyed by commercial utility tax breaks, these supposedly rugged vehicles offer more power and luxury than crossovers for less money. But they're usually less refined as well.
That said, Nissan has had a good go bridging the gap between trucks and crossovers, as the previous generation D40 Navara was set up to be softer and more comfortable than your common truck, and the D23 that followed, more comfortable still, with the unique coil-sprung rear suspension.
Going into its second—or one-point-five—generation with the recent facelift, the D23 may be getting a bit long in the tooth, but still promises exceptional comfort and refinement, with noteworthy revisions to the suspension and chassis underneath the largely similar sheet metal. Let's take a closer look and see if the magic is still there.
Styling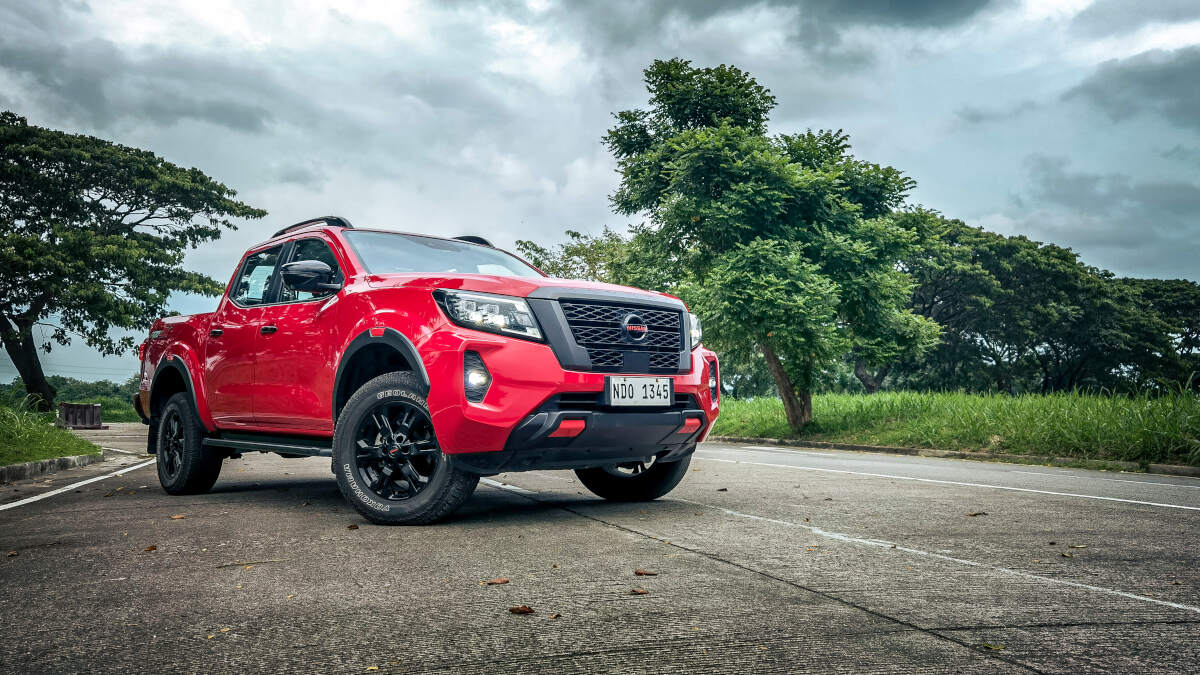 ADVERTISEMENT - CONTINUE READING BELOW ↓
The Navara's looks hit all the right buttons for traditional pickup buyers. It's big, long, and square, with chunky over-fenders. The recent 2020 facelift has butched up the appearance, with a more squared-off hood line and a more ostentatious grille and menacing quad-projector LED headlights, but it's not as dramatic a difference as other recent refreshes like the Hilux or Strada.
That said, it doesn't feel like it's trying too hard, either, and it still looks very modern. The Pro-4X trim adds the useful Utili-Track cargo system, murdered-out trim, and black painted alloy wheels, which do look nicely menacing, but pick up dust and dirt like crazy.
Interior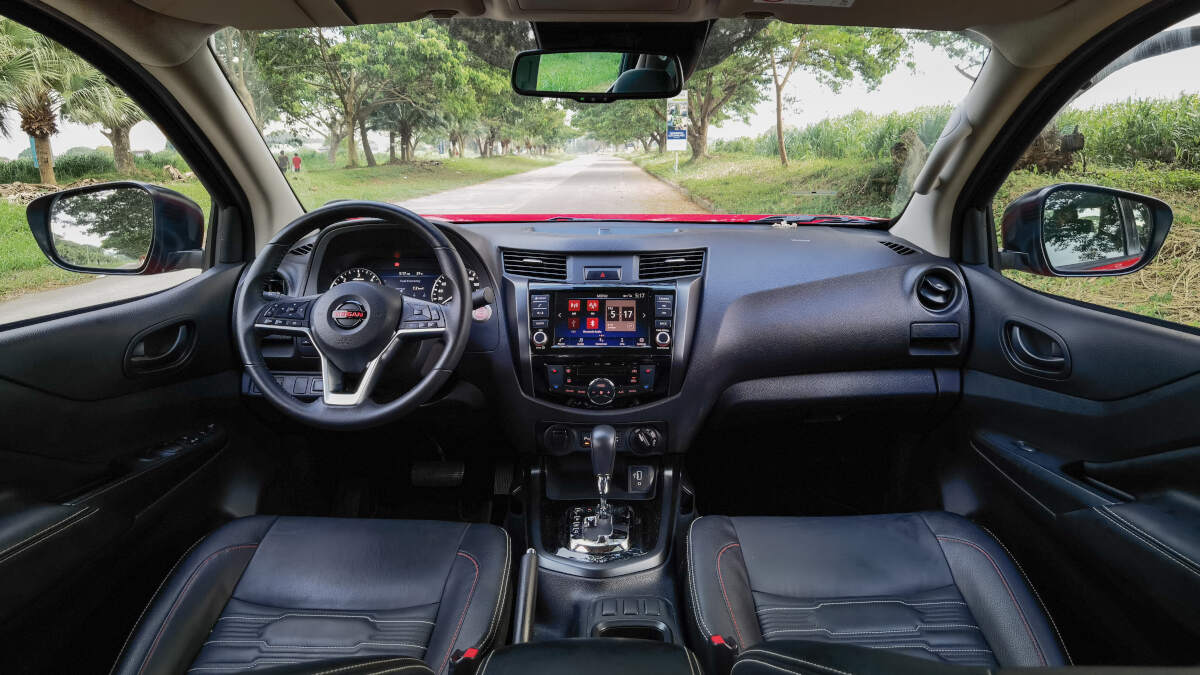 ADVERTISEMENT - CONTINUE READING BELOW ↓
Recommended Videos
The interior is perhaps one place where the Navara's age is starting to show a bit more. The design is lifted almost entirely wholesale from the pre-facelift car, which means acres of plastic and a dated feel to the doors and dashboard. On the bright side: A/C vent cupholders. Never get tired of those. You also get regular cupholders, which can double as gadget and key bins, as well as a center bin that may be narrow, but is big enough to stand softdrink cans in.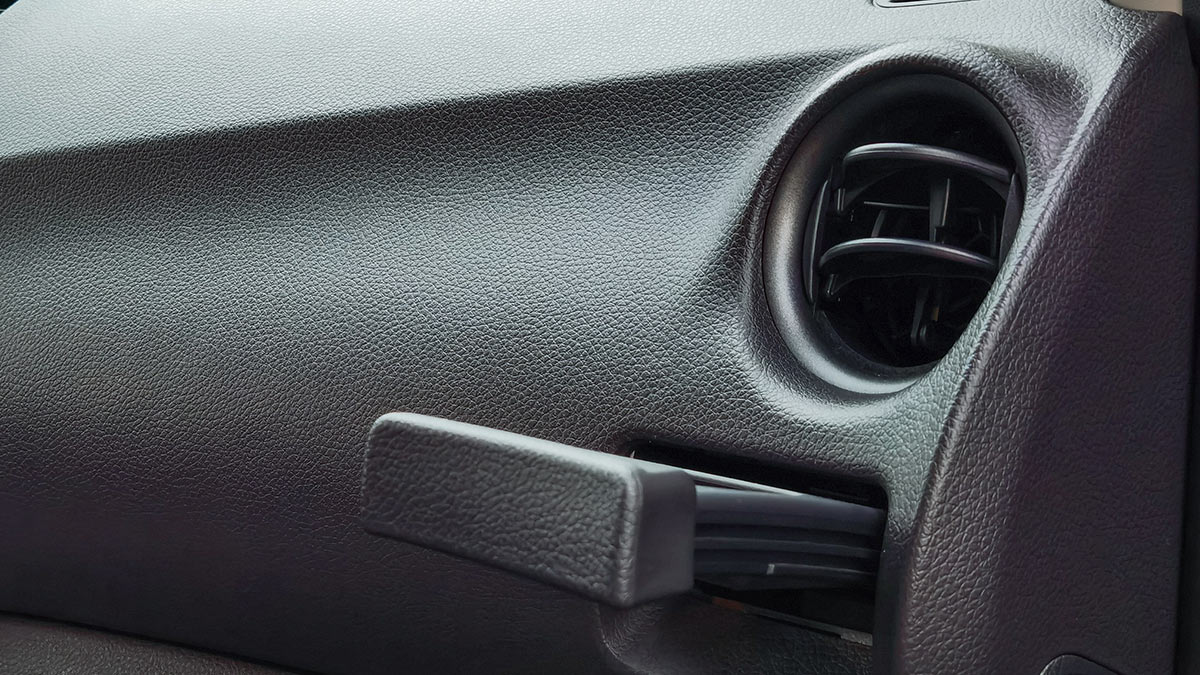 ADVERTISEMENT - CONTINUE READING BELOW ↓
Rear seat passengers get a proper flip-down arm-rest with more cupholders, as well as adequate—not exceptional—legroom, but it's a tight fit for bigger child seats, and the center console will be hitting your knees if you're seated in the middle. There's odd gadget pockets and slots on the shifter console, but they're too shallow to be useful for much, and the tool bins under the rear seat feel more perfunctory than most, though they're quite deep. The dashtop shelf with its own 12V socket is a nice addition, giving you more options for mounting a dashcam than most.
The new steering wheel is easier to handle. Gone, thankfully, is that awful large center pad, replaced by a sportier, more ergonomic tiller. The new instrument cluster is easier to read, too, with bigger dials and a larger digital center screen, with intuitive though not very thorough date display options.
ADVERTISEMENT - CONTINUE READING BELOW ↓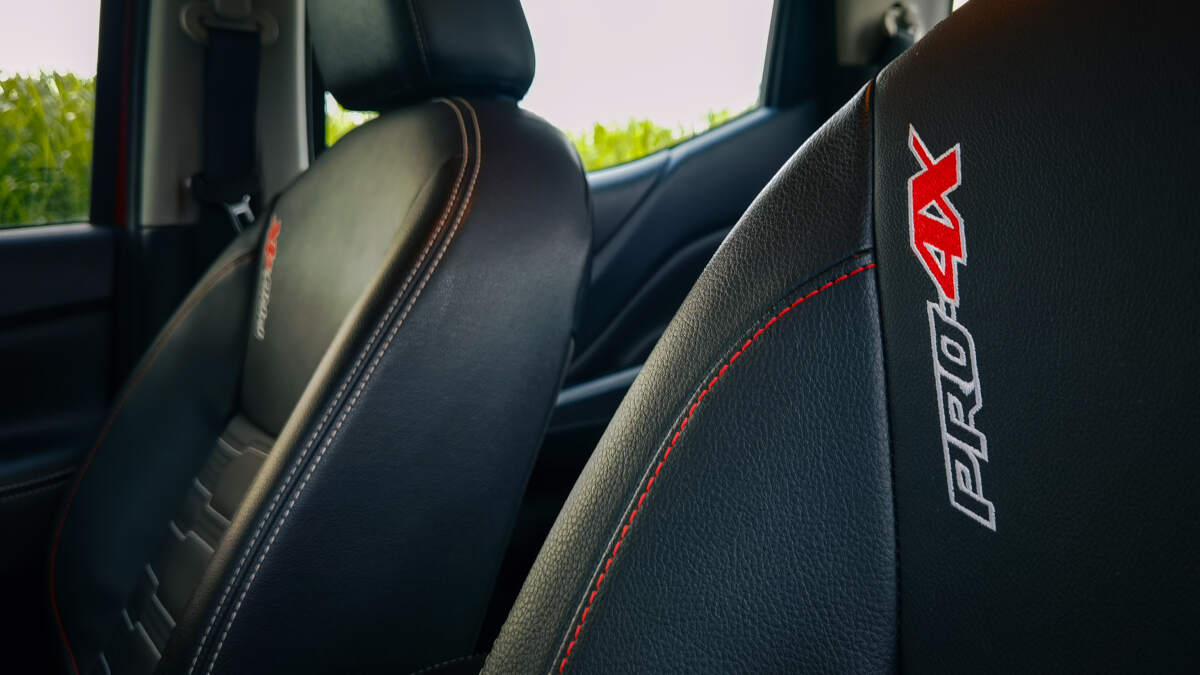 The new seats are a highlight. While it's quite a climb up into them thanks to the high loading floor, they're great to sit in. The pattern-stitched leatherette is wonderful to look at and is firm and supportive, great for long road trips, if a bit warm after you've parked under the sun for too long.
ADVERTISEMENT - CONTINUE READING BELOW ↓
Engine performance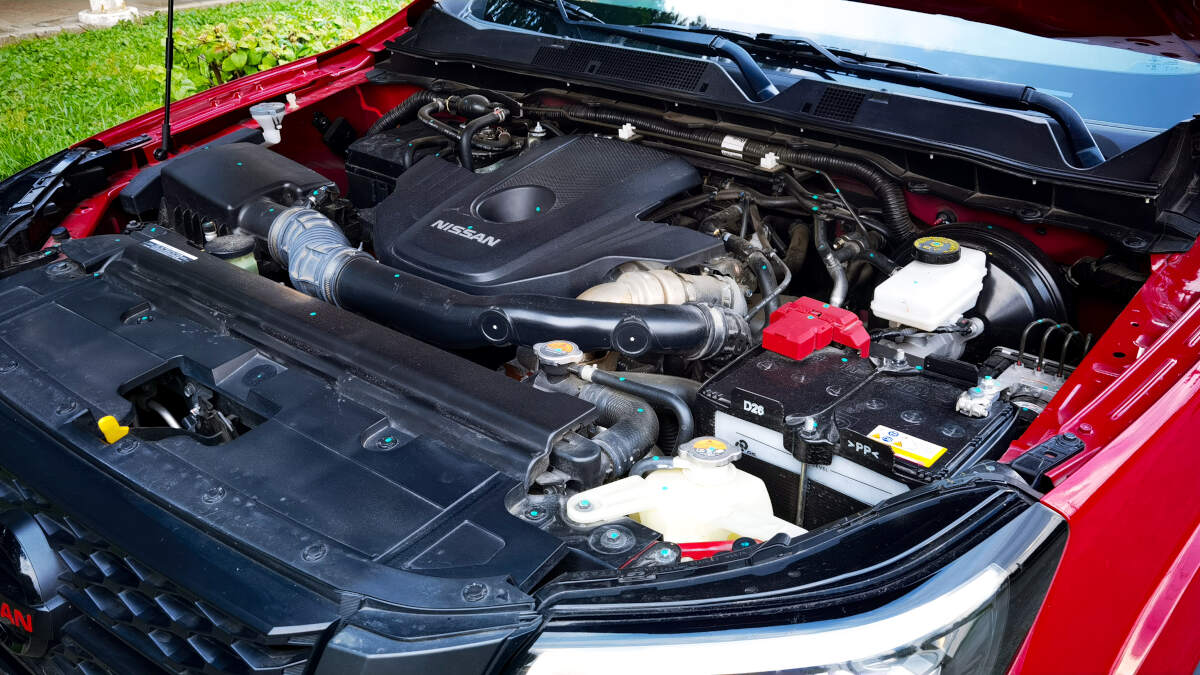 Another long-in-the-tooth carryover is the good old 2.5 liter YD25DDTi that can trace its roots back to the turn o'the century. But there's a good reason Nissan still uses it. With 187hp and 450Nm of torque, it gets the big old biddy from 0-100kph in just 10.9sec. Not class-leading, but not bad. The seven-speed automatic transmission used to be a big step up versus traditional ATs, but nowadays, it feels about average. It slurs a bit before shifting up, and can sometimes hang onto revs for too long, but for most occasions, it works just fine.
ADVERTISEMENT - CONTINUE READING BELOW ↓
Fuel economy is about what you'd expect given the 4x4 system and the switch from HT to AT tires: 7-8km/L in traffic and just 16-17 km/L on the highway at 80kph. That's the price you pay for extra off-road ability.
Ride and handling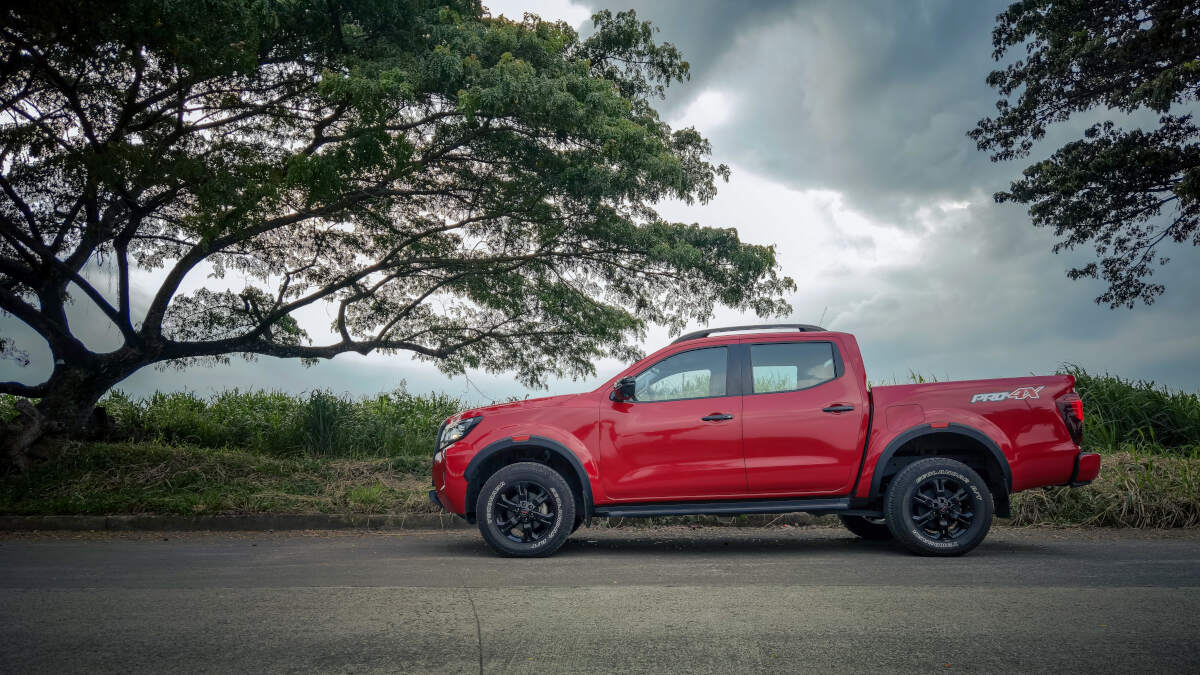 While it doesn't handle as well as newer, sportier competitors, the Navara's lighter steering rack and rear locking differential mean you can hold a touch of opposite lock when powering through a turn on loose dirt. Which is about as far off-road as I get nowadays.
ADVERTISEMENT - CONTINUE READING BELOW ↓
Rest assured, however, that the Navara is capable enough off-road, especially considering the extra traction afforded by the AT tires. Granted, the long wheelbase is a bit of an issue when cresting obstacles, but when you get that far into the boonies, you'll want to have a winch and a recovery vehicle on-hand, anyway.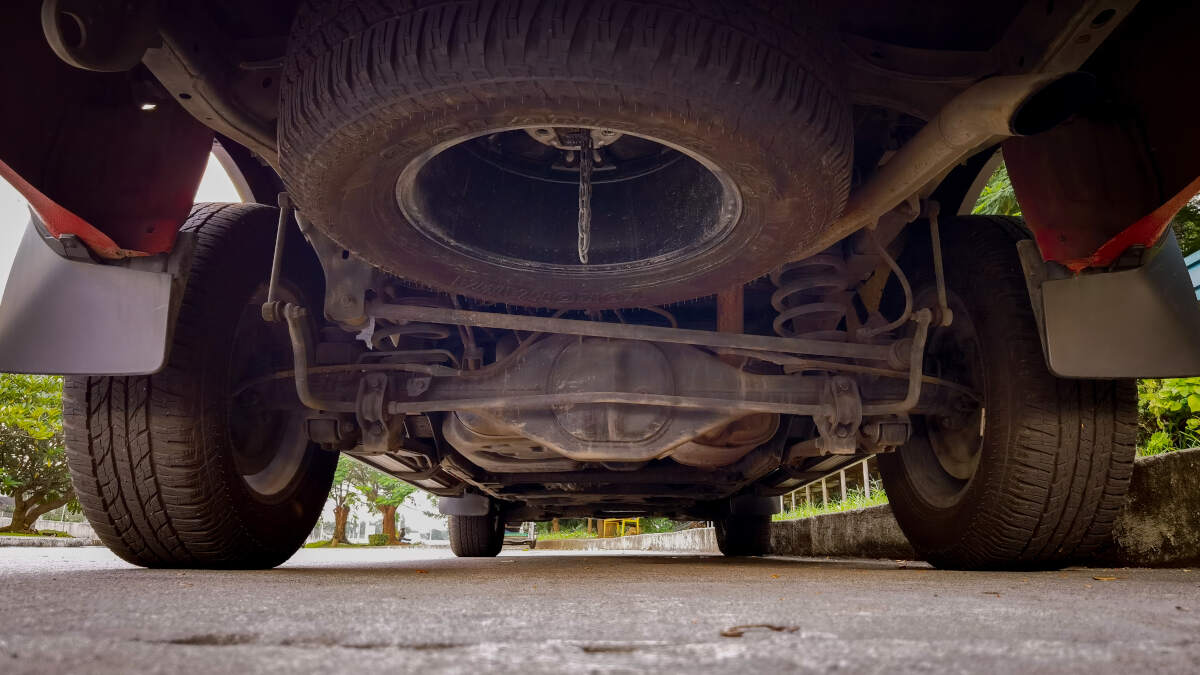 ADVERTISEMENT - CONTINUE READING BELOW ↓
On the road, however, the big squishy 255/65R17 Yokohama Geolander A/T tires squirm in turns, make for a mushy steering response and give less ultimate grip than the HT tires on lower-end variants. They're also pretty noisy.
But here's where the updates to the Navara work in its favor. Shut the door and roll up the windows and the thicker glass and sound insulation kill the extra tire rumble and hum nearly completely, and whatever muted noise still comes in from the engine bay can be drowned out with a little light music. The five-link rear coil suspension means a much smoother ride on the highway than most 4x4s, and while you still get some clunkiness thanks to the tires, Nissan's Zero-G seats absorb whatever makes it through the suspension, making this one of the most comfortable pickups on the market.
On the debit side, the steering still feels like the bushings and links are too squishy. Thankfully, the power assist no longer cuts out on three-point turns. The taller hood makes those turns more of a chore than before, and you often find yourself reaching for the 360° Camera button in drive-thrus, parking lots, and sometimes when trying to squeeze past the omnipresent motorcycles clogging the median at every stoplight.
ADVERTISEMENT - CONTINUE READING BELOW ↓
Extra features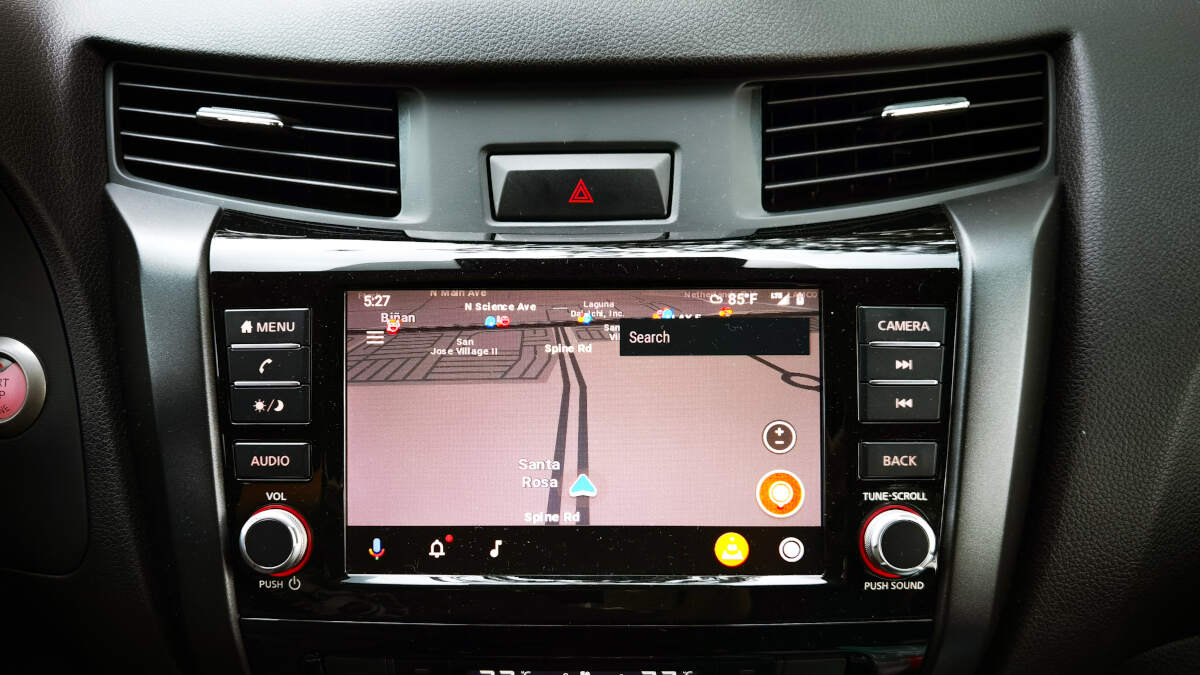 Aside from the 360-degree-view parking camera, you get front and rear proximity sensors, lane departure warning, blind spot warning, rear cross-traffic alert, and automatic emergency braking. The latter can feel a bit erratic, sometimes triggering when you hit a dip in the road, at others, triggering quite early or late. Attention to the road is still paramount here! The remote entry and push-button start system are nice, but there's no speed sensitivity to the locks, which is a concern if you're using this as a family hauler.
ADVERTISEMENT - CONTINUE READING BELOW ↓
For family use, you will appreciate the three-position ISOFIX mounts and the myriad of charging ports. You get three 12V ports inside the cabin, as well as two USB ports plus one high-speed USB-C port. The eight-inch infotainment screen is easy to navigate, if a bit generic, and Android Auto/Apple Car Play integration is nearly painless. Hooking up to your favorite music streaming service, you find another benefit to the extra sound insulation: glorious sound quality out of a rather simple six-speaker system. Bass reproduction at ear-splitting volume levels is mostly distortion-free, and clarity is also good, though with the simple three-band equalizer, the top end can get a bit harsh. But we're talking rock concert levels of volume here, so that's forgivable. There are eight- and ten-speaker systems on the market that can't handle this much juice.
Verdict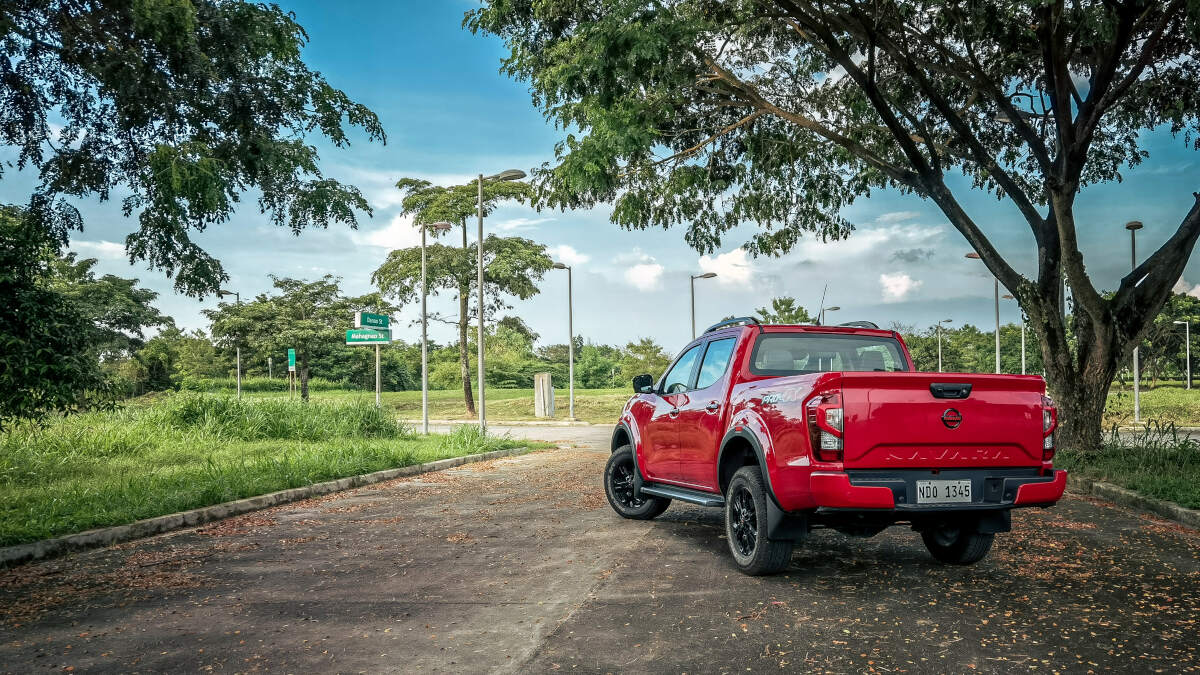 ADVERTISEMENT - CONTINUE READING BELOW ↓
So that's the Navara. Showing you can teach an old dog new tricks, and that you can have an attractive truck that doesn't look like a sci-fi movie prop. And at just under P1.8 million, it's a very competitive package.
If you don't particularly care for the trim package or the off-road tires, for 100k less, you can get the VL 4x4 with the same features and more on-road friendly 255/60R18 wheels on bigger alloys. But for those who want a little more off-road kit than your common 4x4, the Pro-4X is a pretty sweet deal.
SPECS: Nissan Navara Pro-4X 2022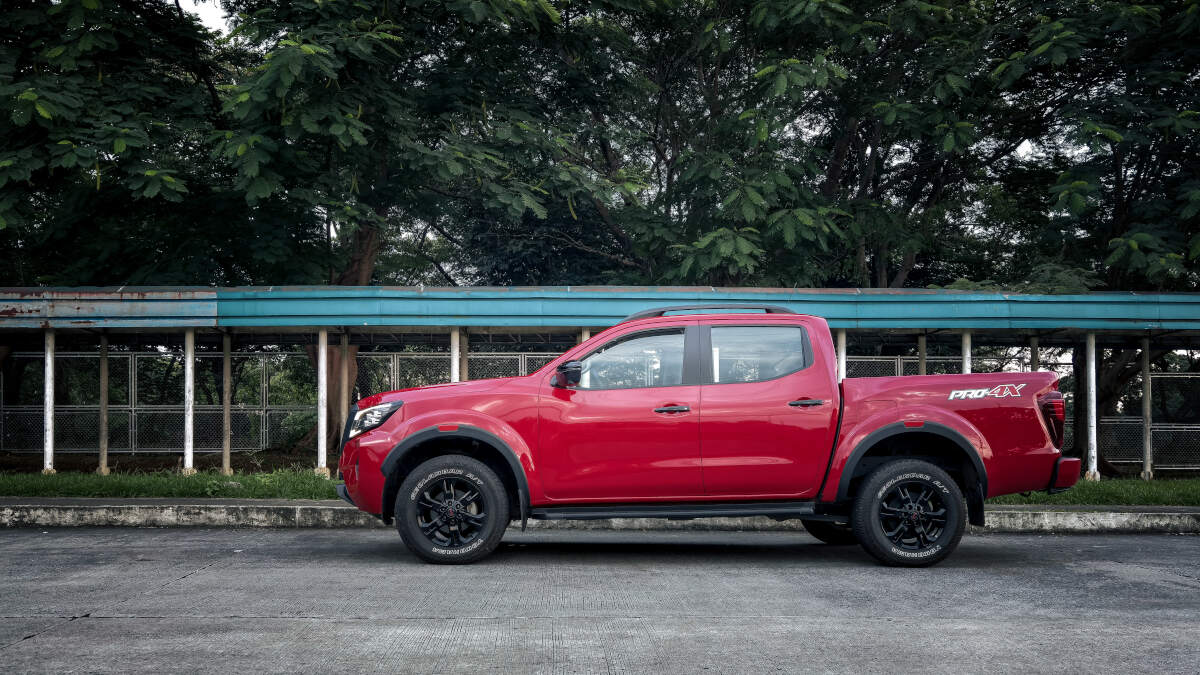 ADVERTISEMENT - CONTINUE READING BELOW ↓
Price: P1,781,000
Engine: 2.5 turbodiesel I4
Power: 187hp @ 3,600rpm
Torque: 450Nm @ 2,000rpm
Transmission: 7-speed automatic
Layout: 4WD
Seating: 5
Score: 17/20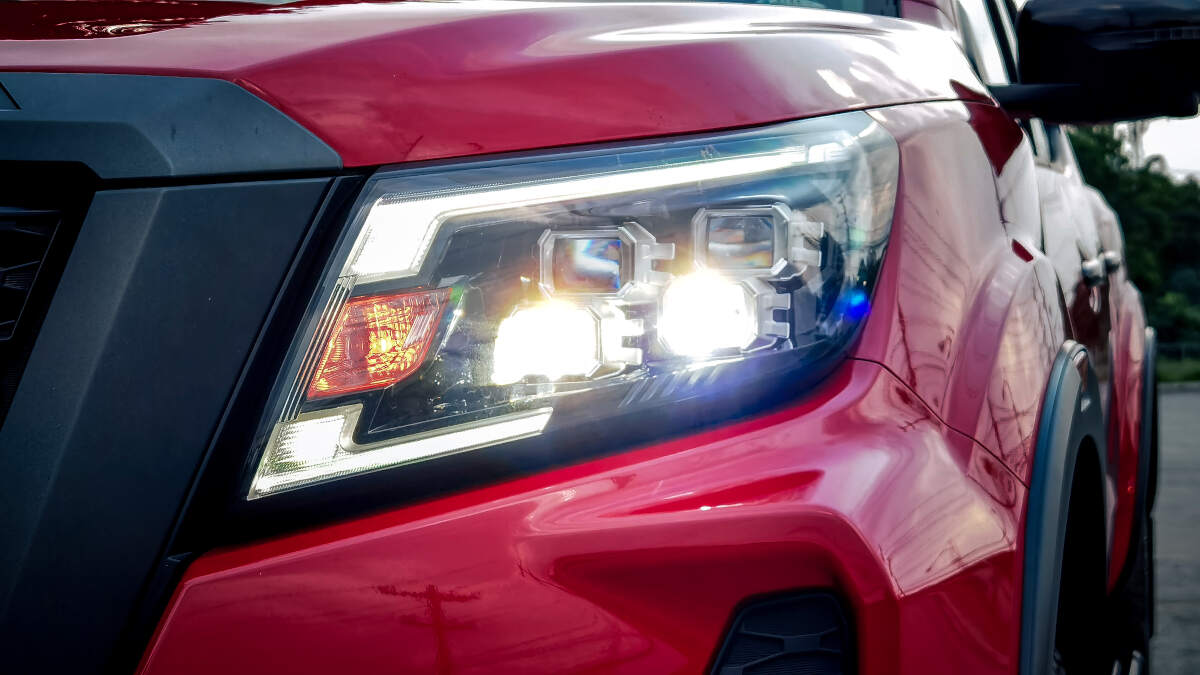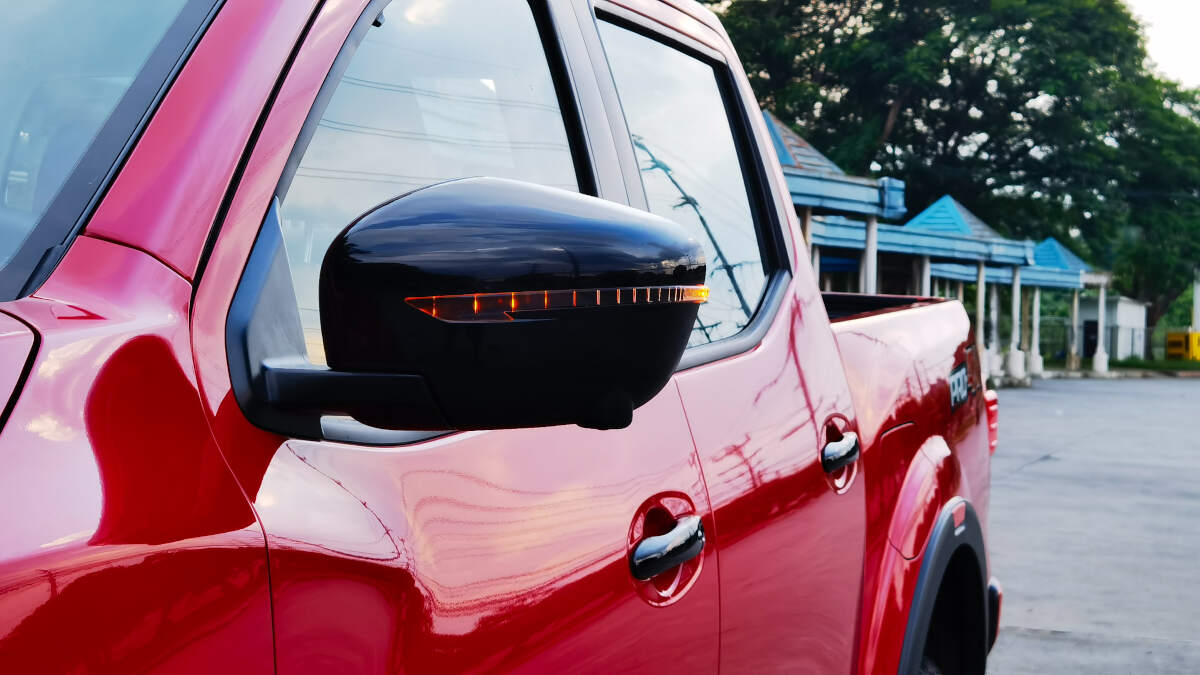 ADVERTISEMENT - CONTINUE READING BELOW ↓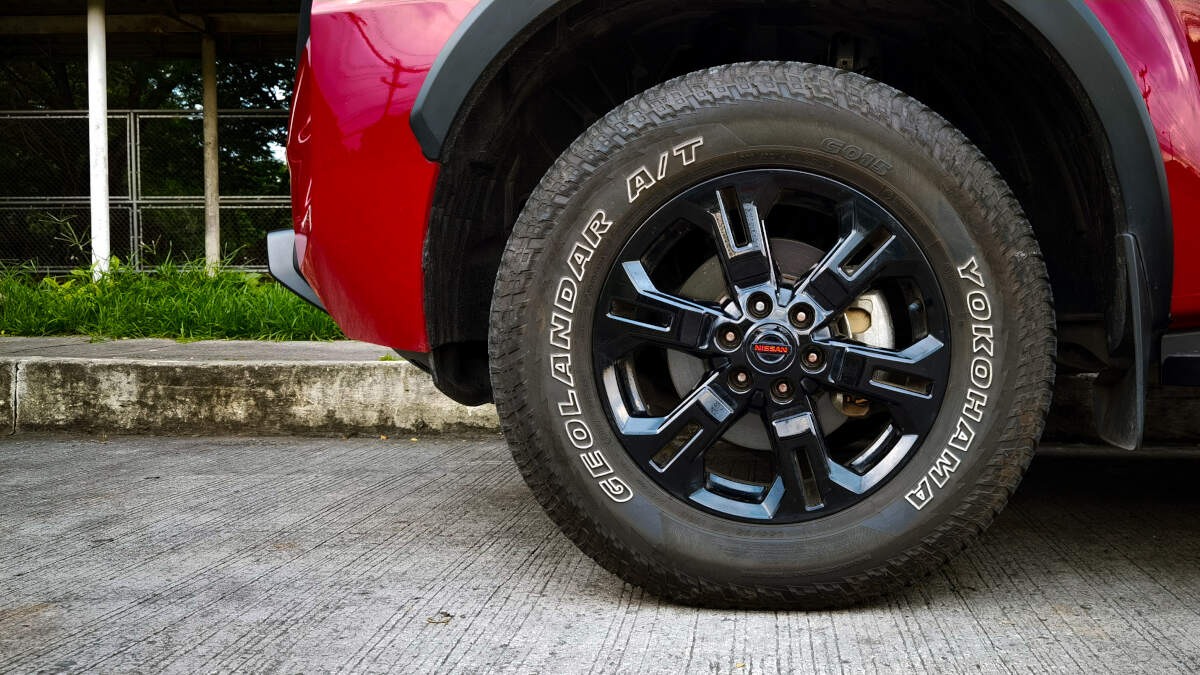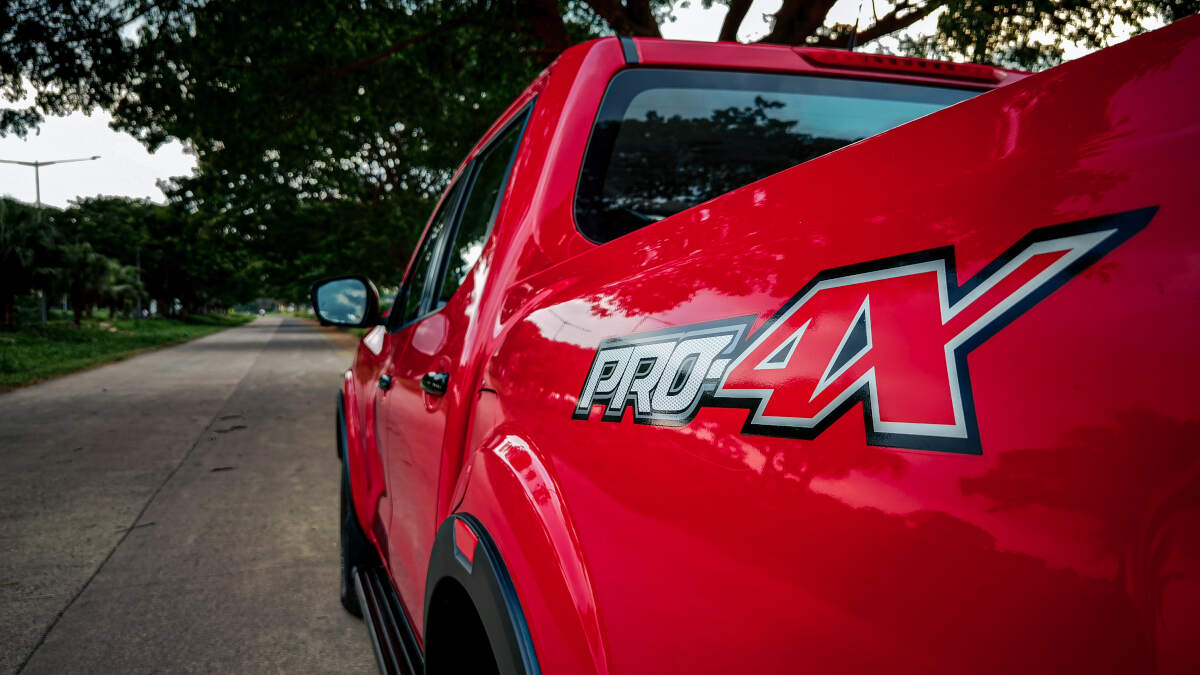 ADVERTISEMENT - CONTINUE READING BELOW ↓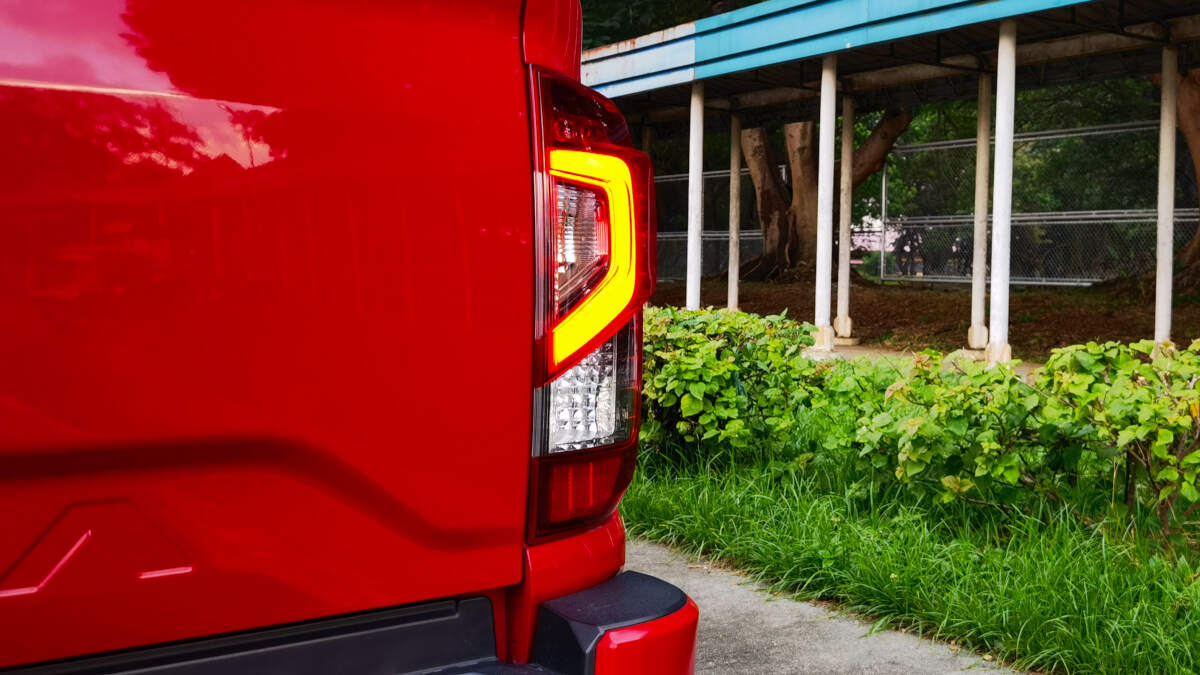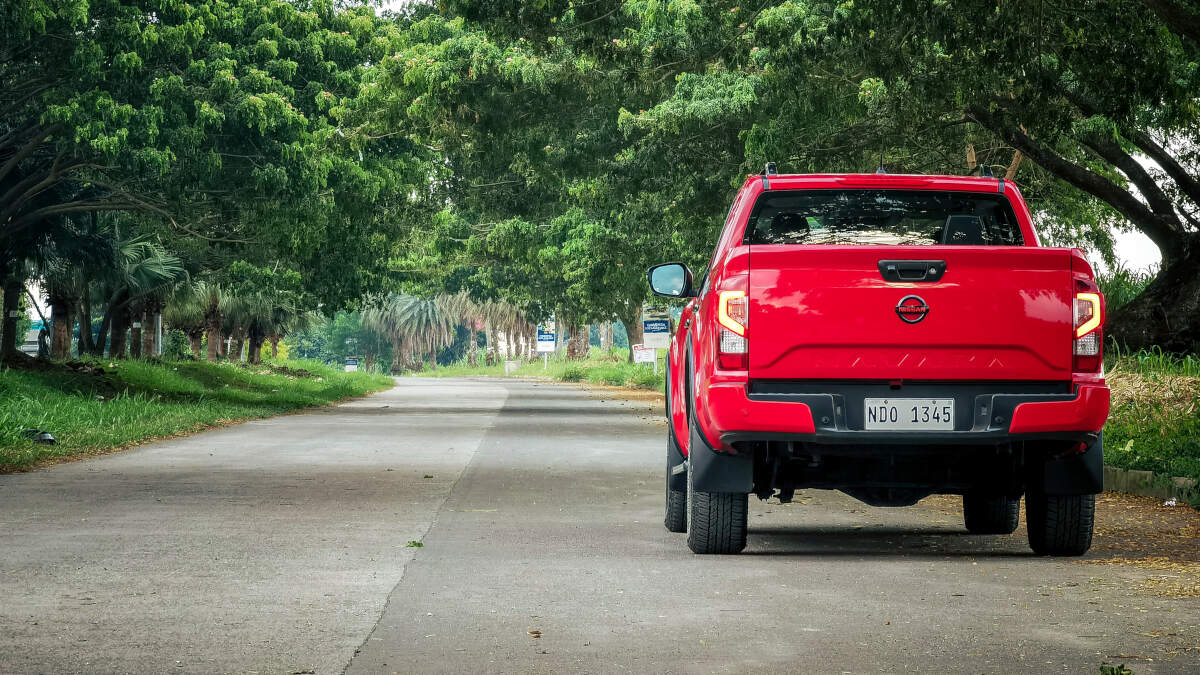 ADVERTISEMENT - CONTINUE READING BELOW ↓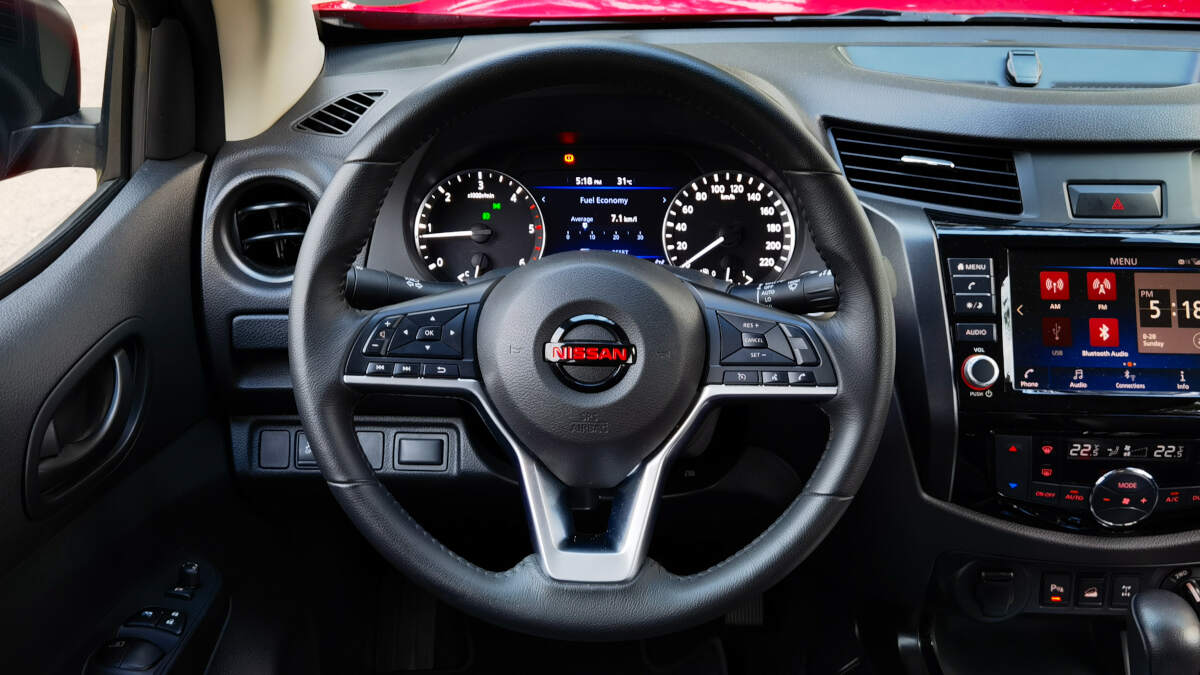 ADVERTISEMENT - CONTINUE READING BELOW ↓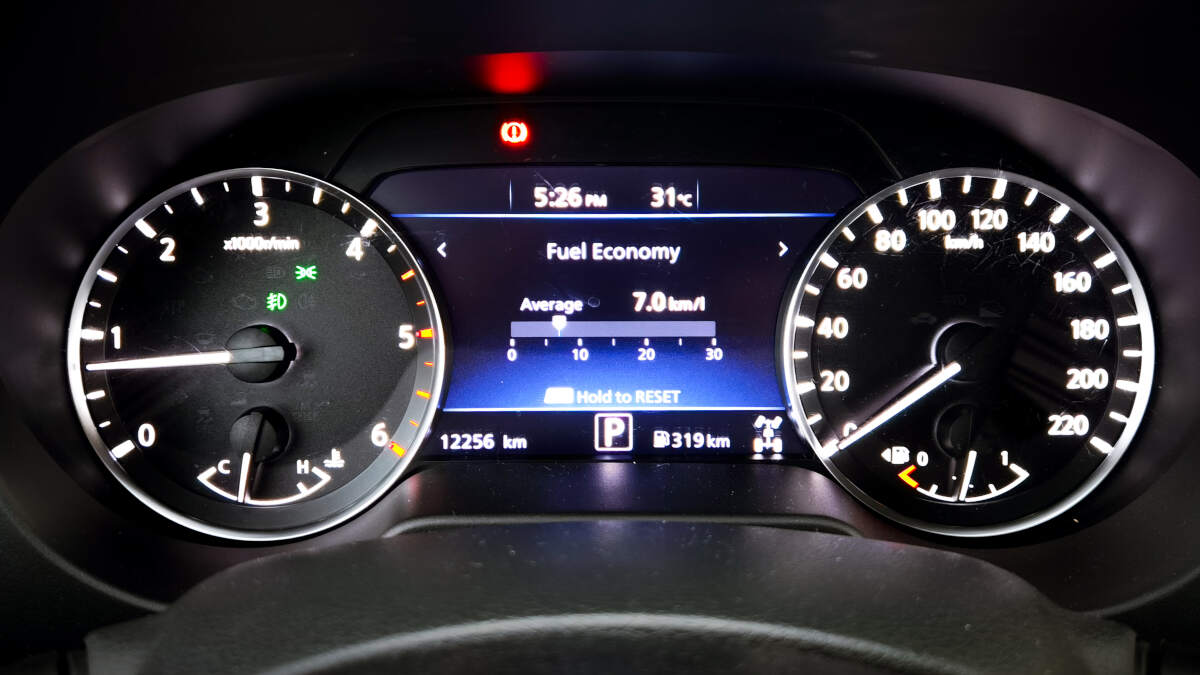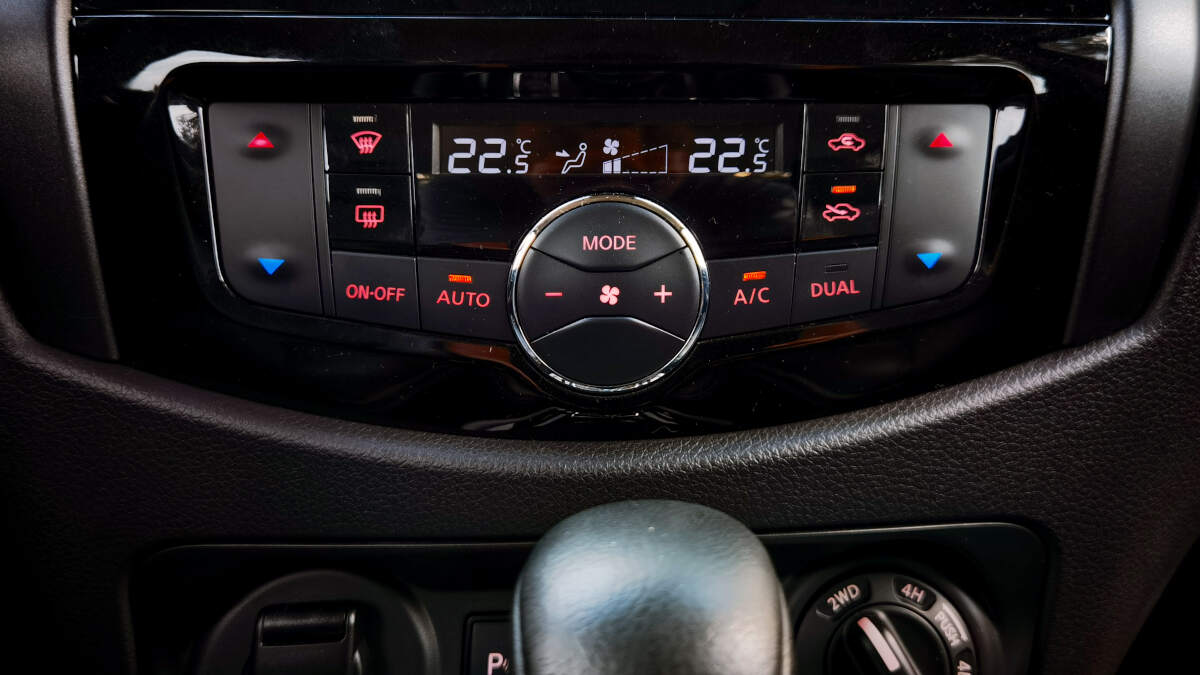 ADVERTISEMENT - CONTINUE READING BELOW ↓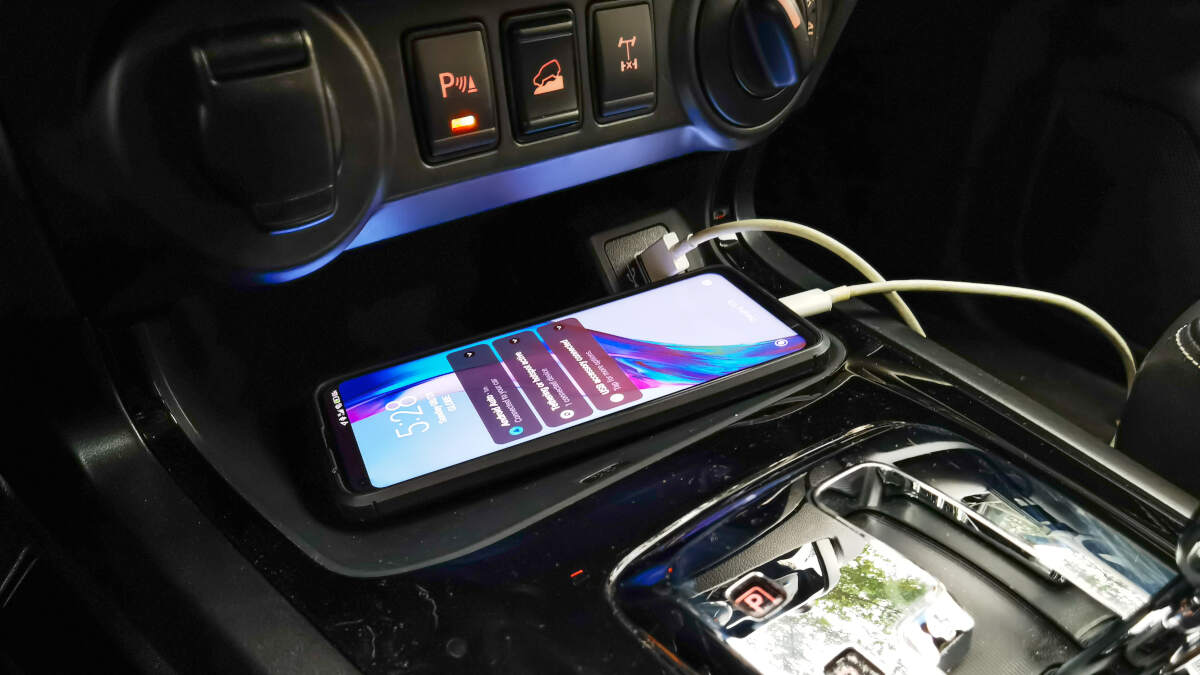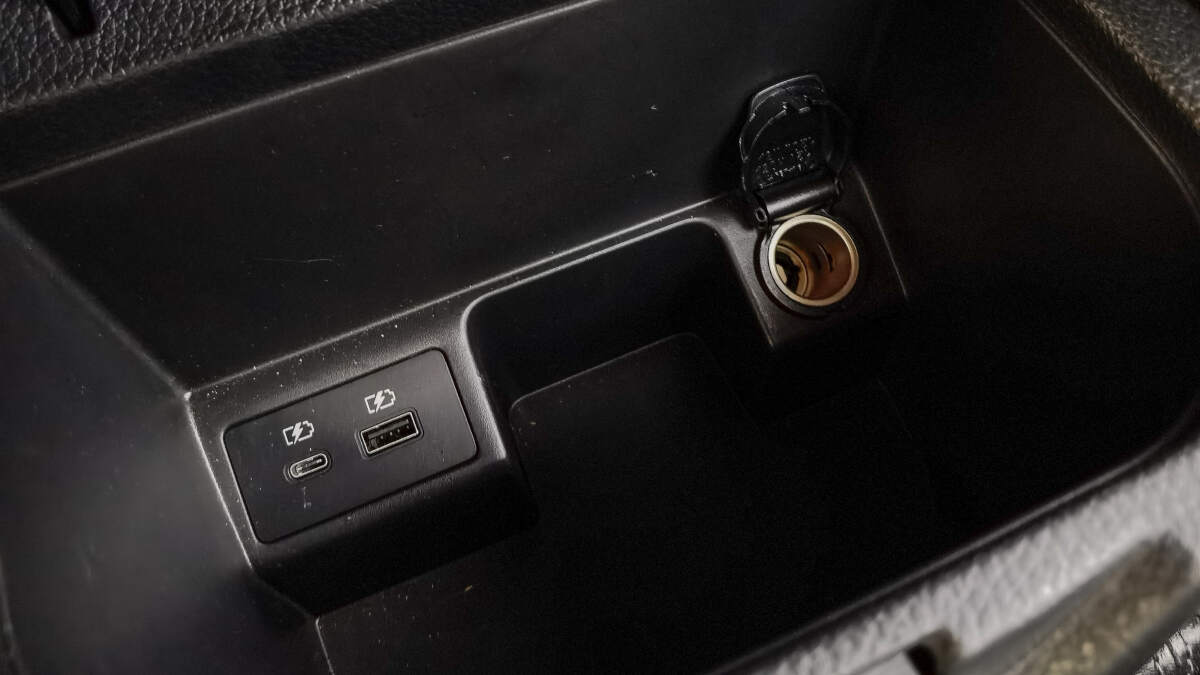 ADVERTISEMENT - CONTINUE READING BELOW ↓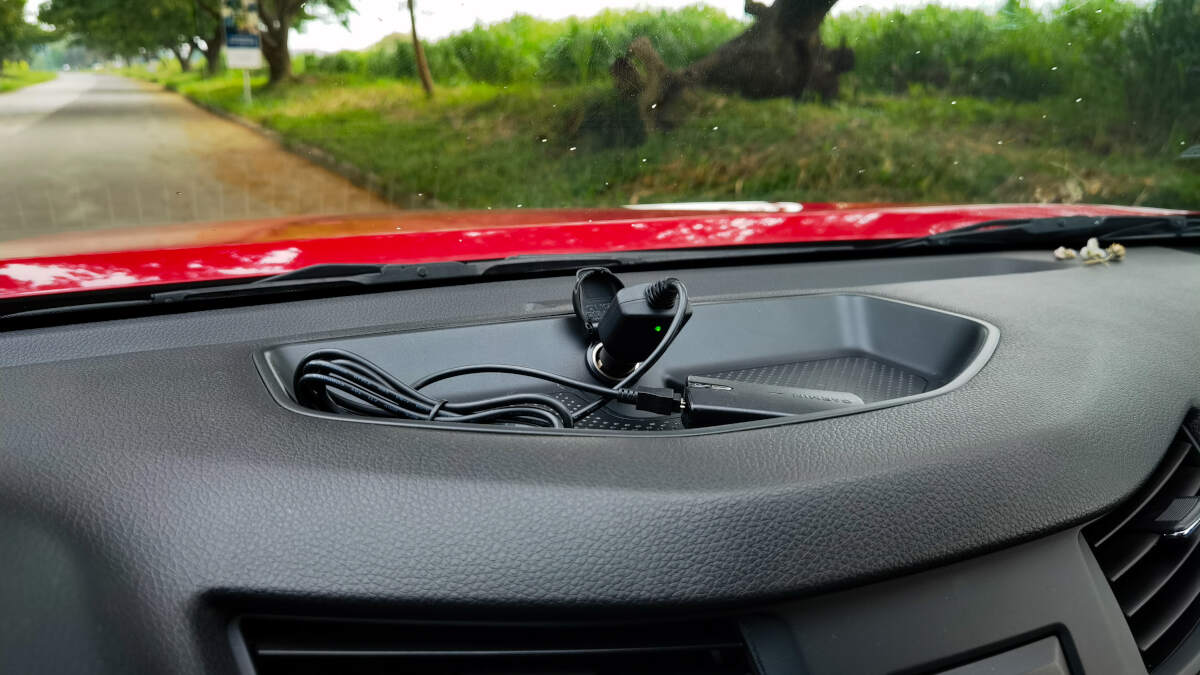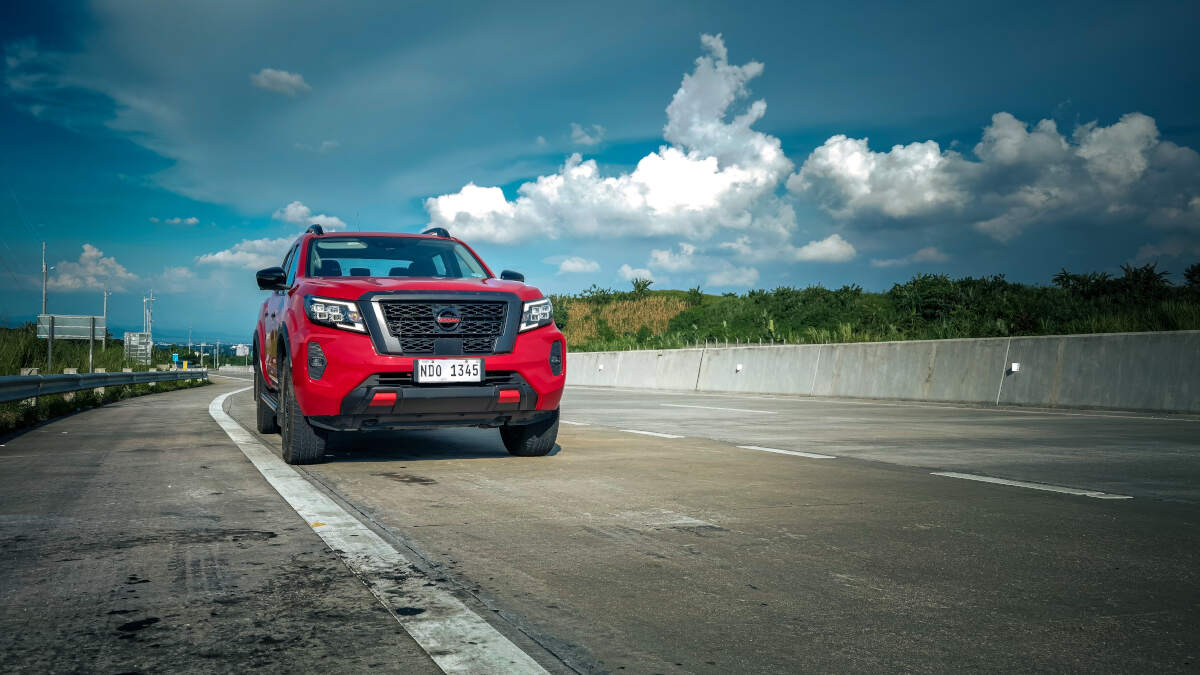 ADVERTISEMENT - CONTINUE READING BELOW ↓