Driving a luxury car and being objective at the same time can be tricky. The price tag can play mind games on you, leading you to think the car you're driving is better than other offerings simply because it's more expensive. But alas, I've had my aspiring-millionaire heart broken before by expensive rides that offered a lot less compared to much cheaper cars in the same segment.
The C-Class 180 Avantgarde, thankfully, doesn't fall into that category. It is pricey, yes, but it lives up to what you expect of a premium compact sedan. Let's dive in.  
Styling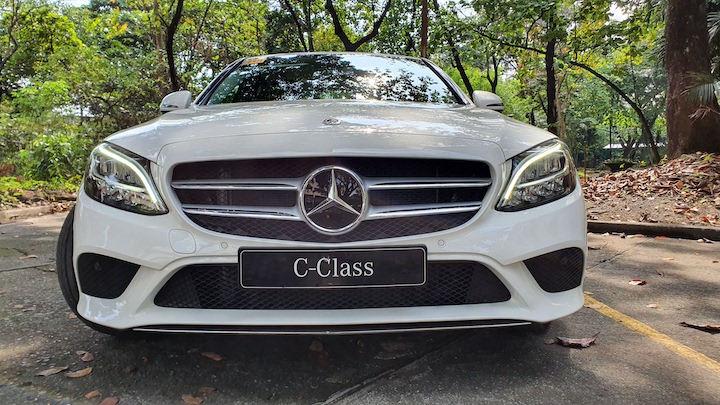 Continue reading below ↓
Recommended Videos
Big grilles and badges are all the rage these days, and this Benz follows suit with an imposing emblem next to two chrome strips in front of a big honeycomb grille. Next to those are big LED headlamps and daytime running lights that wrap around the corners. Along the sides are strong character lines juxtaposed with slim haunches. In the rear, you get a simpler fascia with similar wraparound taillamps and a thin chrome strip across the middle. Completing the look are 17-inch alloy wheels.
Overall, Benz strikes a balance between classy and hip with this car. The big badge and sharp lines appeal to a younger demographic, while the muted bulges, curved roofline, and Polar White paint job will probably get the nod of approval from older buyers. 
Interior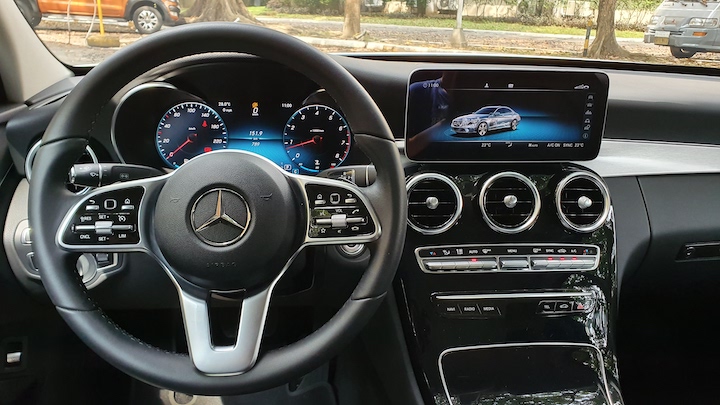 I've often thought in the last few years that PH-spec Mercs lagged behind their German competitors in terms of the interior. In an age of iPad-size touchscreens and integration, some models still offered blocky buttons and dated dashboards. Thankfully, this C-Class is up to date.
The dash includes a 10.25-inch touchscreen infotainment display with Android Auto and Apple CarPlay capability, which you can also toggle using a dial and a control module which kind of works like a laptop touchpad. The dial is simple to use, but the module is a bit tricky when you're the one behind the wheel. Speaking of control, Benz has cleared up space in the middle by opting for switches and smaller buttons to work the A/C. 
Behind the wheel, you get an all-digital instrument cluster that's bright and legible. The tiller is wrapped in comfortable black leather, as are the seats, naturally. Seat adjustment is powered electronically, with memory settings to boot. In all, you won't find this interior lacking in features or comfort. 
Engine performance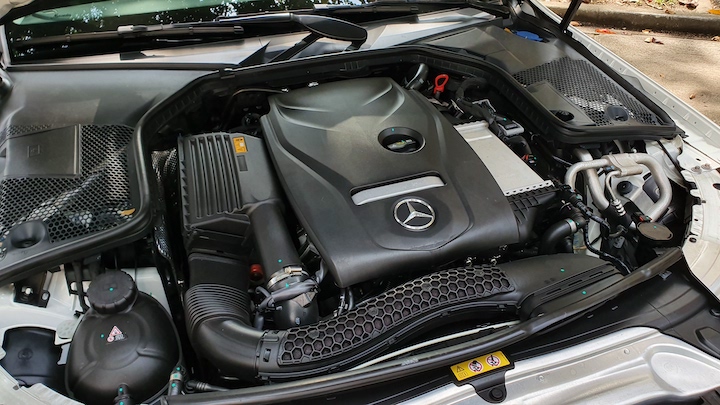 The C-Class's hood houses a 1.5-liter inline-four with 156hp and 250Nm. Not much to write home about on paper, but its performance suits the car just right. It comes in five driving modes (Eco, Comfort, Sport, Sport+, and Individual) and I was happy to spend most of my drive in Comfort. In this mode, you get the right balance of throttle response and steering weight for city driving. If you want a bit more oomph, you don't have to dig the pedal too far to wring out the torque. You can flick it to one of the sportier modes, sure, but the difference is fairly minor if you're going to be cruising most of the time. The nine-speed automatic 'box does a great job of putting you in the right gear when you need it. 
Ride and handling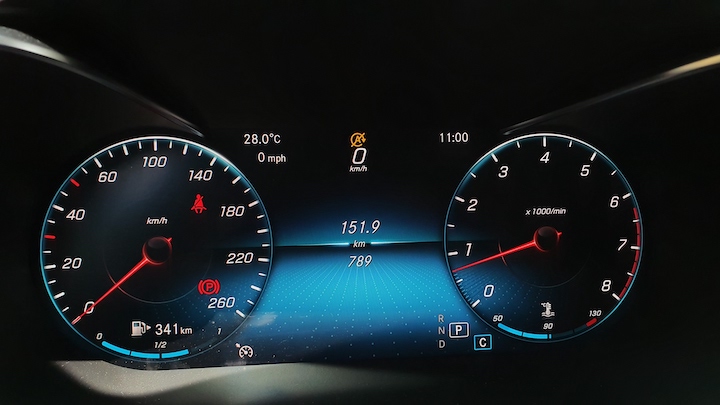 One thing that strikes you when driving the C-Class is its low seating position. Its not sports-car low, but low enough that the car feels less like a regular-sized sedan and more like a grand tourer. This characteristic makes it comfortable for steady cruising, and has you feeling athletic enough for the occassional overtake. As I mentioned, the Comfort mode provides all you need to accomplish both. Steering weight in Comfort provides enough feedback for easy maneuvering. Ride comfort is good on flat roads, but the low profile rubber underneath makes for a jarring experience over potholes. 
Extra features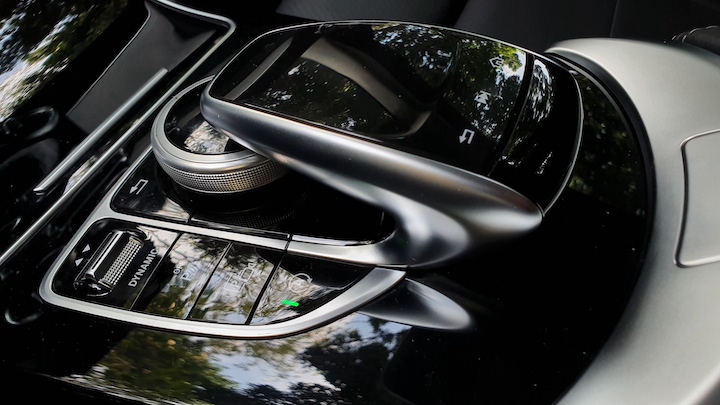 The C-Class comes with four power windows. NBD, right? Well, what confused me was that all the windows get auto-up/down except the driver's side window. Tried as I might, the window wouldn't roll all the way down unless I kept my finger pressed on the button the entire time. It's a strange quirk in an otherwise comfortably tech-laden cabin. 
Verdict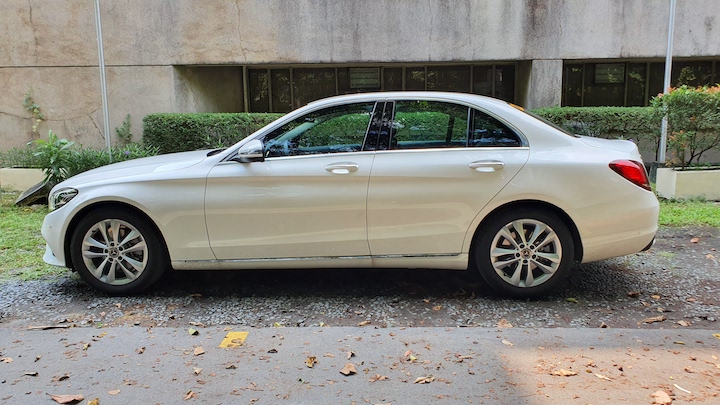 On paper, this C-Class doesn't exactly wow you. It has a small engine, a hefty price tag, and features you can find on other, less premium models. And yet, this car combines them all into a genuinely enjoyable package. While some might purchase this as a car to be driven in, it's even more fun to be behind the wheel. The driving dynamics are superb without compromising comfort, the engine is adequate for most needs, and even the more ubiquitous creature comforts feel a touch more elegant inside its cabin. 
SPECS: 2020 Mercedes-Benz C-Class 180 Avantgarde
Price: P3,290,000 
Engine: 1.5-liter gasoline I4
Power: 156hp @ 5,300-6,100rpm
Torque: 250Nm @ 1,500-4,000rpm
Transmission: 9-speed automatic
Layout: RWD
Seating: 5
Score: 19/20