Over years of car ownership, one specific brand has always stood out to me, and not in a good way: Ford. My Ford ownership experience was marred by extreme unreliability and the feeling like both my eyes had been gouged out by dealer parts pricing.
Since then, even while the American marque has been releasing increasingly more desirable cars, every release is accompanied by whispers of a horror show of an after-sales experience, and a lack of care from certain dealers that buyers are forced to deal with.
This being the case, it cannot be denied that Ford vehicles are pretty darn competitive in a test drive. The EcoSport was one of the most successful subcompact SUVs of recent times, the Mustang is an absolute icon of V8 Americana, and the Everest is one of the best midsize SUVs that I have ever reviewed. They were equipped with so many features as standard, I started to wonder when the luxury brands would play catch up to this non-luxe brand.
The decision
Then there's the Ford Ranger Raptor, the baby brother to the F-150 Raptor, which was never officially offered in the Philippines. No car (except maybe the Toyota 86) caused as much hype in the local car community as the Ranger Raptor. There was something about Ford perfectly timing the launch of a Baja-ready off-road truck to coincide with the recent boom in the overlanding and off-roading trend.
Continue reading below ↓
Recommended Videos
I was lucky to have been given the opportunity to test drive the Raptor when Ford Philippines, the local distributor, flew me out to Vietnam to test the truck on roads, on mountains, and on sand dunes. Needless to say, I was completely blown away.

The Raptor was truly in a class of its own, making for the single most impressive and fun media road trip I had ever joined. The Raptor, free from the specter of after-sales service, completely dominated the Vietnamese landscape and seared itself in my brain as the most fun one can have on four wheels.
That experience left a mark, and an itch. Ever since then, I constantly checked used Ranger Raptor prices, and despite woes relating to the reliability of the 10-speed automatic transmission (and readers sending us multiple unverified photos of Raptors being placed on flatbeds), I was still dismayed when I saw that the prices on used Raptors had refused to drop, which goes to show just how high the demand was for the truck.
In the middle of COVID season two last 2021, I was driving a manual Ford Ranger XLT when I played with the idea of aftermarket upgrades to give it more off-road capability. I wasn't aiming for Raptor-level upgrades, not really, but even just getting the basics—a locking rear differential, a small lift kit, and new mags and tires—proved prohibitively expensive. Add the fact that I had just come off an extremely bad experience with a specific Ford dealer, and it did not make sense to spend that much upgrading my truck, knowing that no matter how much I spent, it would not even come close to the performance of the Raptor.
This dissonance made me decide on just selling my regular Ranger and buying a brand-new Raptor. The lawyer in me also justified the purchase on the fact that the TRAIN law eliminated the excise taxes on pickup trucks, so the price of the Raptor was quite competitive. And there are rumors that the excise tax exemption would be removed in the next tranche of TRAIN, which would cause an increase in prices.
Finding the right dealer
After calling some friends, I realized that the Raptor was extremely hard to buy due to the high demand and low supply of units. Some dealers even had waiting lists of over 30 customers. In the end, I put a deposit with a dealer, but a good friend suggested that I give Anthony Cheng of the ANC Group a call. He is the dealer principal of various Ford dealers, including Quezon Avenue, Manila Bay, Balintawak, and Commonwealth, with a few more in the province. Of all the Ford dealers, it was said that he provided the best service, so I gave it a shot.
I immediately took a liking to Anthony. From the first conversation we had, he immediately made me feel at ease, and he had the aura of someone I could trust, despite my misgivings with Ford. I decided that his dealers were my choice for this purchase.
His staff from Ford Quezon Avenue immediately called me up to fix the paperwork and put my name on the waitlist. Having such enthusiastic sales staff just made the decision to support his business so much easier.
They also assured me that my Ford had a five-year warranty, five years of free labor and parts for preventive maintenance, and five years emergency roadside assistance. Assured that I had found the right dealer, I confirmed the commitment and sat down to wait for my unit.
The arrival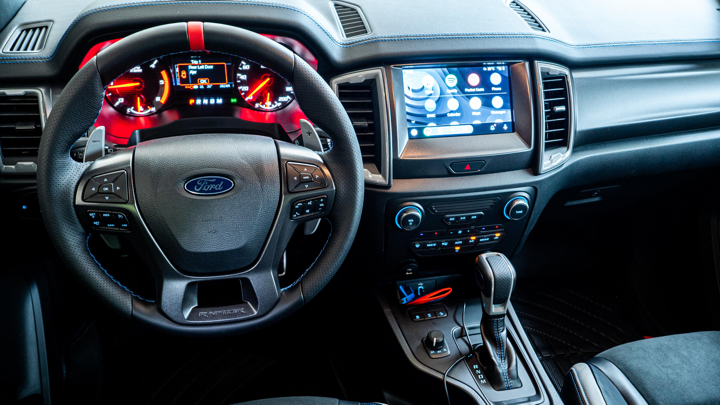 When Ford Quezon Avenue branch head Tina Tulay called me a few months later to tell me that my unit had arrived, my heart skipped a beat. This is it. Was I really ready to own a Ford again after my experiences with other dealers? Thankfully, I was blinded by the great customer service and personal calls with photos of my unit sent via Viber, that I confirmed my delivery date and waited with bated breath.
On delivery day, the sales team arrived at my house with my pristine white Ranger Raptor. I was thankful that my preferred color was one of the least desired ones (the most popular being the flagship blue), hence it had the smallest list of buyers. Because I will be using this as a work/play truck, I also opted to buy a waterproof and lockable roller lid for the truck bed, which was installed by Ford themselves (a P40,000 purchase).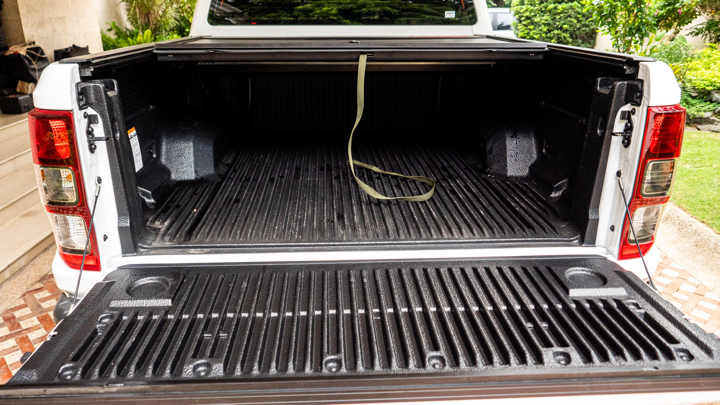 The Ford Quezon Avenue team guided me through the paperwork with expert precision, then proceeded to explain in great detail all the features of the Raptor, features that I was well aware of because of my Vietnam experience. After all was said and done, in under one hour, the team left, and it was just me and my Raptor on my driveway, a smile creeping across my face.
First impressions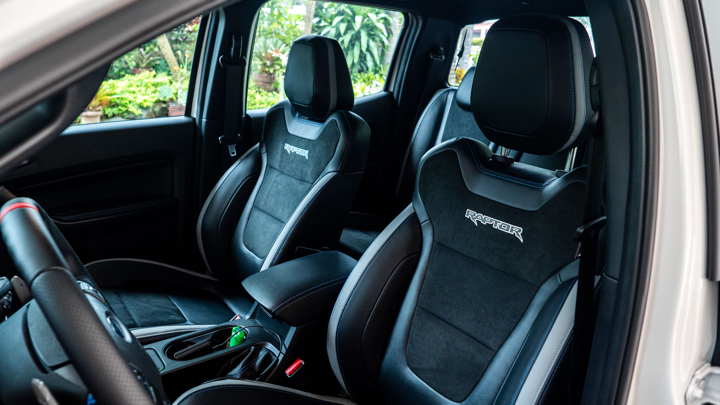 Having a trip abroad coming up for the holidays only gave me a few days with my Raptor before I flew out. That being said, the days that I did have the truck left me with a very good feeling that I made the right choice.
Not only was it as good as I remembered it, but driving it on roads that I drive on every day really did show the stark difference it had as compared to the regular Ranger. The 10-speed automatic was a bit jerky at times, but not having to slow down at all for village humps made the upgrade to Fox shocks absolutely worth it. That's not all, because the leaf springs in the rear were upgraded to coil springs in the Raptor, gone was the typical bouncy rear when the tub is empty, replaced by a solid, planted feel in city driving.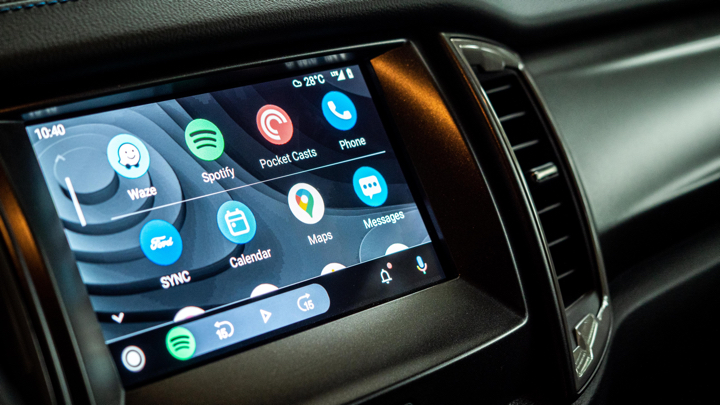 As compared to my manual Ranger, the Raptor used a bit more diesel than I was used to. I was averaging about 7km/L as compared to the 12km/L I used to get in my old truck. I am hoping that this is because the transmission and engine are new, and that a break-in would improve this, but only time will tell.

Overall, as I write this while finishing my quarantine, I am quite excited to get behind the wheel of my Raptor again. We shall see if the good impressions continue as the months of ownership go by.
Watch this space for my unfiltered long-term review of the Ford Ranger Raptor.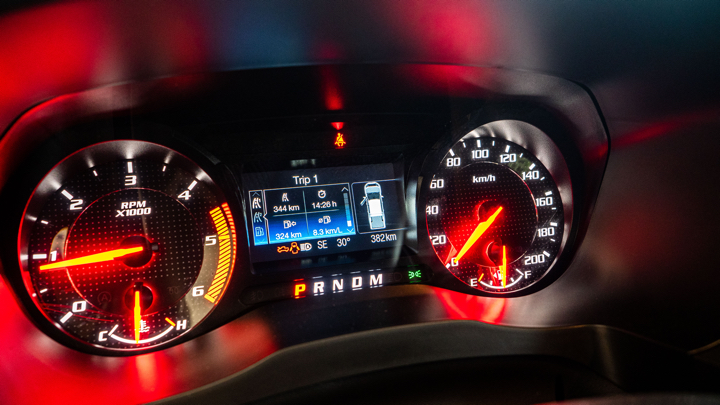 SPECS: 2022 Ford Ranger Raptor
Engine: 2.0-liter Panther bi-turbo diesel
Power: 210hp @ 3,750rpm
Torque: 500Nm @ 1,750-2,000rpm
Transmission: 10-speed automatic
Layout: 4WD
Seating: 5
Owership details
Current mileage: 380km
Months of ownership: 0.5 months
Average fuel economy: 7km/L
Incurred costs
Ranger Raptor: P2,048,000
Comprehensive insurance with AOG: P48,500
Roller lid (in-house from dealer): P40,000
Top Gear Philippines is now on Quento! Click here to download the app and enjoy more articles and videos from Top Gear Philippines and your favorite websites.