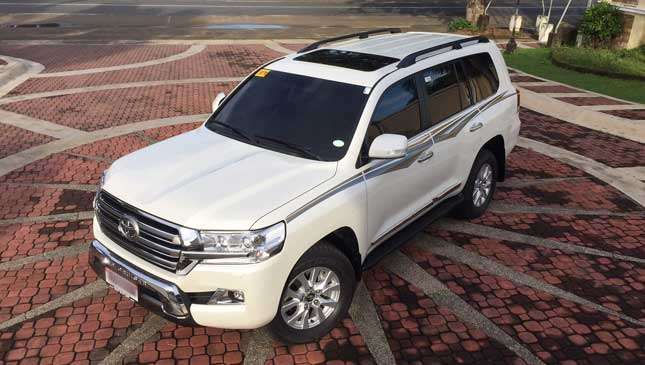 Being the benchmark in its class for so long, the Toyota Land Cruiser has gone through a lengthy metamorphosis leading to its luxurious/utilitarian reputation today. A usual top pick for high profile figures and wealthy off-road junkies, this full-size SUV is a local status symbol.
Recently, I put the bull shark to the test to see if its bite matches the legendary brawn it bestows.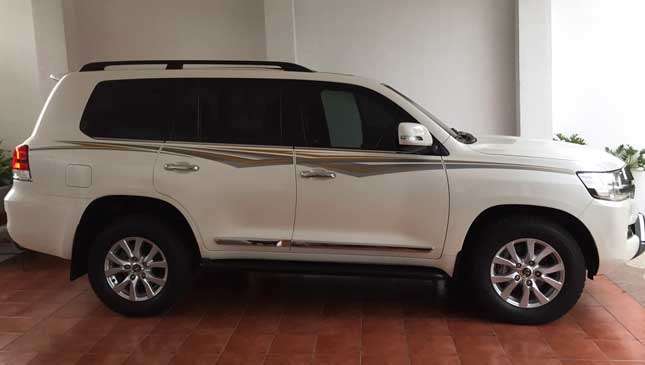 Continue reading below ↓
Recommended Videos
STYLING
Despite some evident changes to its exterior, the Land Cruiser's profile remains similar to the previous model but with a more muscular and modern fascia—the latter sort of veering toward the front end of its North American cousin, the Tundra. I really like the updated, sleeker LED headlamps with daytime running lights giving more focus on the robust, authoritative grill. Yes, it looks as if it wants to devour you or conquer whatever Philippine terrain is in its way. In my minimalistic opinion, I could do without the side decals which are reminiscent of a '90s retro vibe I'd rather forget.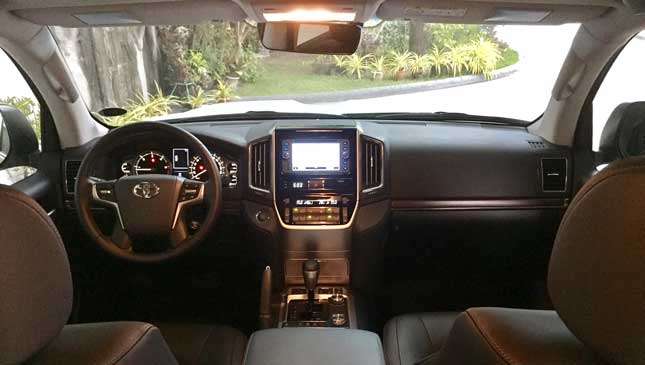 INTERIOR
Upon ingress, you immediately smell the premium leather lining the seats, portions of the side panels, as well as the dash with bits of faux woodgrain and brushed chrome that (thankfully) suits my taste. Once nestled in the driver's chair, you can sense the nature of this machine; an embodiment of refined ruggedness like a rhino sporting a tux. With some changes, it seems slightly sharper than ever.
The infotainment head unit is similar to the previous Wigo and the audio quality isn't as good as I expected (the North American variant comes with JBL speakers) given the cost of the vehicle. Thankfully, the built-in navigation works pretty well and wireless connectivity is a quick touch away. Surprisingly, a backing-up camera isn't standard equipment and you'd be milked P15,000 more for it.
Sitting in the LC evokes a strong feeling of superiority, and comfort is at par with Euro luxury 4x4s. I could definitely understand why some would easily choose this over its few Asian rivals. The cavernous eight-seater cabin, despite its adventurous spirit, makes the LC200 feel quite executive. The VXR/Dubai Edition (only available through gray market dealers) definitely fills in all the little gaps lacking in this unit, but this local VX Premium spec isn't a disappointment in terms of interior features.
ENGINE PERFORMANCE
The heart of the bull is a turbocharged 4.5-liter V8 diesel pumping out 232hp and a colossal 615Nm. Impressive as it is, it's over a decade-old and I'm hoping Toyota would look into more innovations geared toward the stricter future if they wish for the Land Cruiser to live on through changing times. Fortunately, it has moved up to Euro 4 from the Euro 2 standard. 
On one hand I can see the company's logic in the sense of "why change it if it ain't broke?" or "why bother if it kicks ass?" On the other hand, throwing in more innovative, relevant input could never hurt. 
This oil-burner did 5km/L in city traffic and 11km/L on the highway, keeping an average speed of 80kph. With a heavy foot, you'd average 7-8 km/L.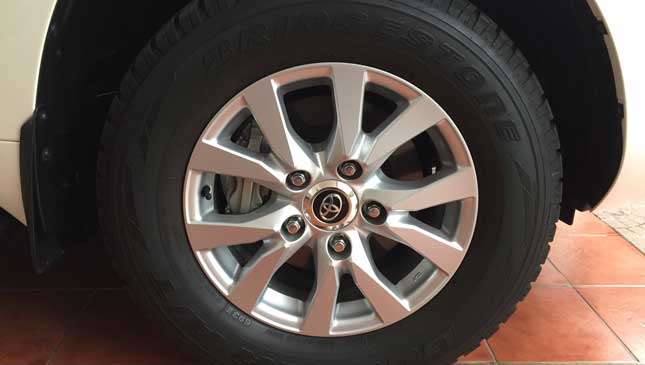 RIDE AND HANDLING
The Land Cruiser rides like a regal equestrian thoroughbred, conquering obstacles with grace and fluid comfort. It's backed by solid tech such as KDSS (Kinetic Dynamic Suspension System) allowing for better handling and support in all conditions. Steering feedback has some weight to it but is notably sharp, helping the driver overcome its gargantuan frame. You can easily run over bulging speed bumps or huge ruts without spilling your latte.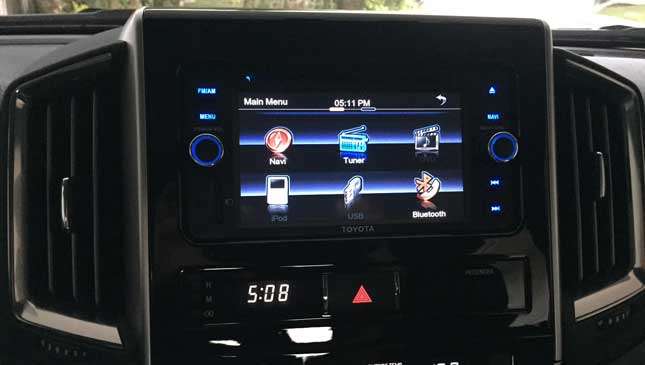 EXTRA FEATURES 
The LC200 may not come with safety features like Lane Departure Warning or Blind Spot Assist, but it does sport Multi-Terrain Select and Crawl Control, allowing you to carve your own paths. In addition, it's good to know you've got front, side, and knee airbags to keep those on-board alive just in case the worst happens.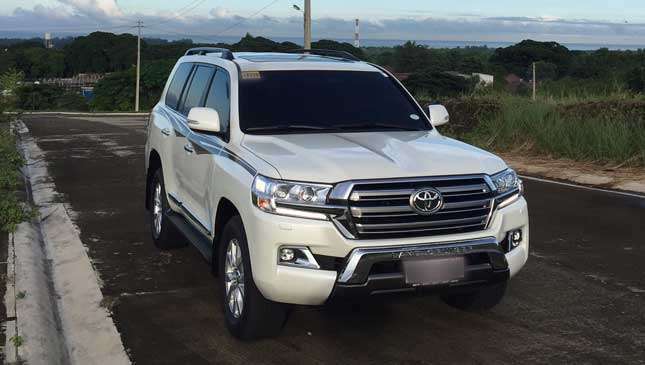 VERDICT
From the deserts of Dubai to our local landscapes, the Land Cruiser has been the iconic SUV trusted throughout the years. Unfortunately, we don't get all the goodies here unless you have the extra dough for a US-spec variant. As a whole, it is bound to please those in search for a highly capable vehicle that will always get you to the highest peaks, or those important boardroom meetings. I've seen a few garages housing Mercs, Audis, and BMWs with an LC in the mix and it never looks out of place. It is king in its own right. (Manskee Nascimento)
SPECS: Toyota Land Cruiser 200 Premium
Engine: 4.5-liter turbodiesel V8
Price: P4,945,000 (White Pearl)
Transmission: 6-speed sequential automatic
Power: 232hp @ 3,200rpm
Torque: 615Nm @ 1,800-2,200rpm
Powertrain: 4X4
Score: 18/20
Land Cruiser Premium 200