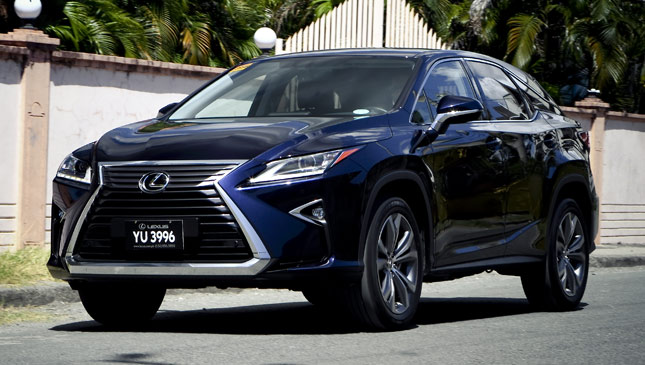 Lexus's reputation was built on refinement above all else—in ride, interior appointments, and drivetrain. That, and bulletproof build quality. But now, every carmaker and his uncle want to be sporty. So Lexus has evolved to incorporate a harder edge, a bit of growl to its purr. Can it successfully combine both sides of its persona?
ADVERTISEMENT - CONTINUE READING BELOW ↓
Gone is the safe and insipid look of the '90s Lexus. In comes an aggressive appearance that wouldn't look out of place on a Lamborghini. The RX350 bristles with styling that's so sharp, you might cut yourself just from running your fingers over its edges. The RX's skin looks like metal origami, with pronounced creases fading in and out of the bodywork from nose to tail.
The roof and tail section features an interesting lightning-bolt taper. This styling cue is also put to good effect on the new Fortuner. Then there's the huge hourglass-shaped Predator maw up front, now standard on the brand's cars. The one on the RX is framed in chrome for emphasis. The 20-inch five-spoke wheels with split-spokes lend additional drama to the design.
As expected, the interior is where the Lexus delivers. All surfaces are generously padded, most of them in a rich-looking leather. Matte-finish metallic accents are tastefully integrated into the doors and the instrument panel.
ADVERTISEMENT - CONTINUE READING BELOW ↓
Recommended Videos
Climbing into the RX requires a slight hop up, as the seats are mounted a bit higher than hip level. The seating position is comfortable, thanks to the power-adjustable perches with memory settings, and the tilt-and-telescopic steering wheel. The driver faces that Lexus innovation, the luminescent gauges.
Belying its sporty design, this crossover is ideal when you just want a few minutes of splendid isolation. Firing up the engine produces mostly silence. The flick of the tachometer needle is the only indication that it has started up. Lexus has always emphasized suppression of noise and other irritants, and the RX continues that approach. The backseat is just as comfortable, with generous legroom and, just as important, foot room to spare, thanks to the flat rear floor. Luggage room is plentiful, too. Loading up is easy, thanks to the touch-free sensor on the tailgate. Just put your hand near the L logo and the hatch opens.
ADVERTISEMENT - CONTINUE READING BELOW ↓
Roads that are as scarred as a politician's conscience are no match for the RX's suspension. Potholes, concrete joints, and annoying rumble strips all seemingly disappear. The RX floats along as if on freshly cured asphalt.
Propelling this two-ton mass is a 3.5-liter V6, equipped with the Toyota-Lexus VVT-i variable valve-timing system. With 292hp and 360Nm on tap, there's plenty of reserve as far as acceleration is concerned. The eight-speed automatic also goes out of its way to be unobtrusive, with all but imperceptible shifts.
What the Lexus sorely lacks is grip. There were several repeatable instances when it haplessly spun its wheels without going anywhere. It found the exit ramp of our building challenging. This is an upwardly sloping ramp that kinks sharply left. Other heavy SUVs such as the Fortuner and the Subaru Outback have no problems climbing it, even when the surface is soaked with rain. The RX takes three to five seconds with its wheels churning before it can manage the task. Calling up heavy acceleration while already moving can also cause the wheels to lose grip. None of this feels dangerous, by the way, but the impression is that the car has more power that the chassis can deal with.
ADVERTISEMENT - CONTINUE READING BELOW ↓
The RX350 is an ideal crossover for traveling after a long, stressful day. It soothes with its silence and smooth ride. When you get home, you can admire the avant-garde styling as you park the vehicle beneath some bright lights. It's not the one you would choose for carving up your favorite road. But then you would probably have something lower and lighter and grippier in your garage for that.
SPECS: Lexus RX350
Price: P4,068,000
Engine: 3.5-liter DOHC V6
Power: 292hp @ 6,300rpm
Torque: 360Nm @ 4,700rpm
Transmission: 8-speed automatic
Layout: AWD
Seating: 5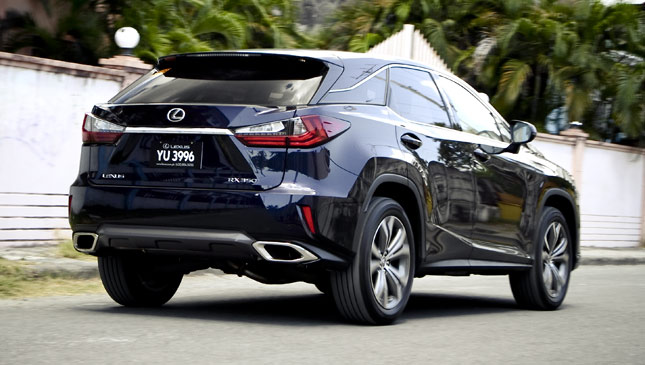 ADVERTISEMENT - CONTINUE READING BELOW ↓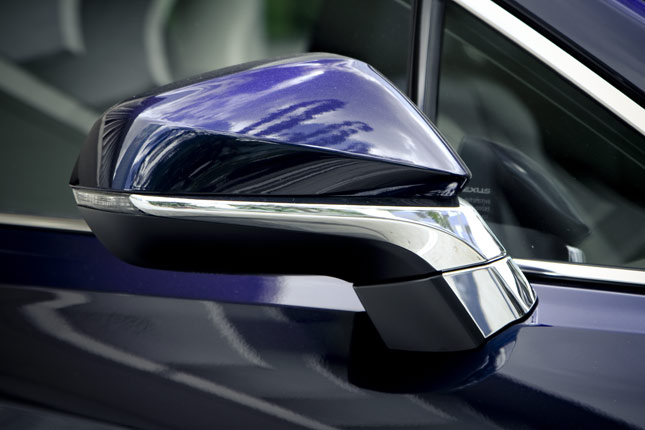 ADVERTISEMENT - CONTINUE READING BELOW ↓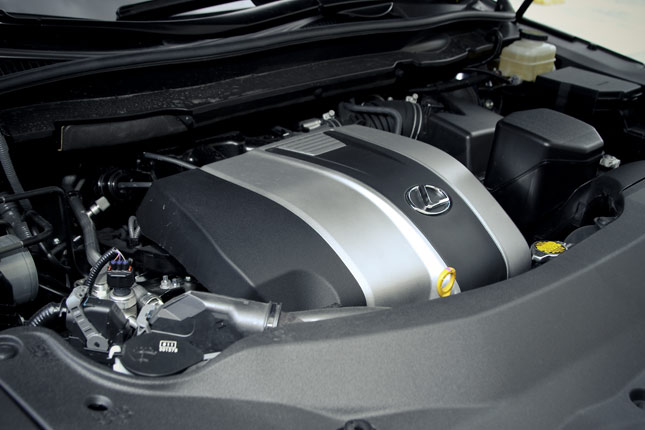 ADVERTISEMENT - CONTINUE READING BELOW ↓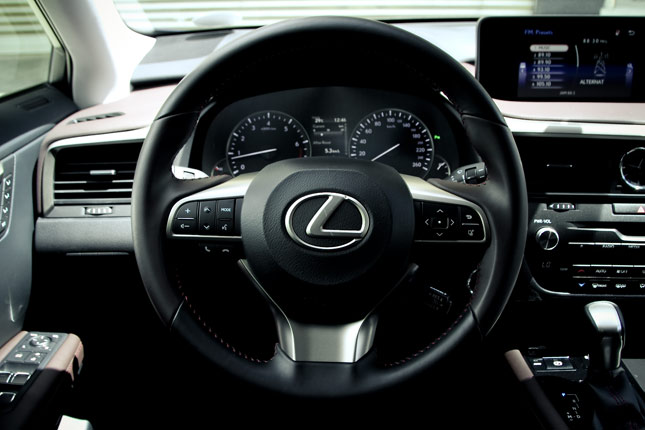 ADVERTISEMENT - CONTINUE READING BELOW ↓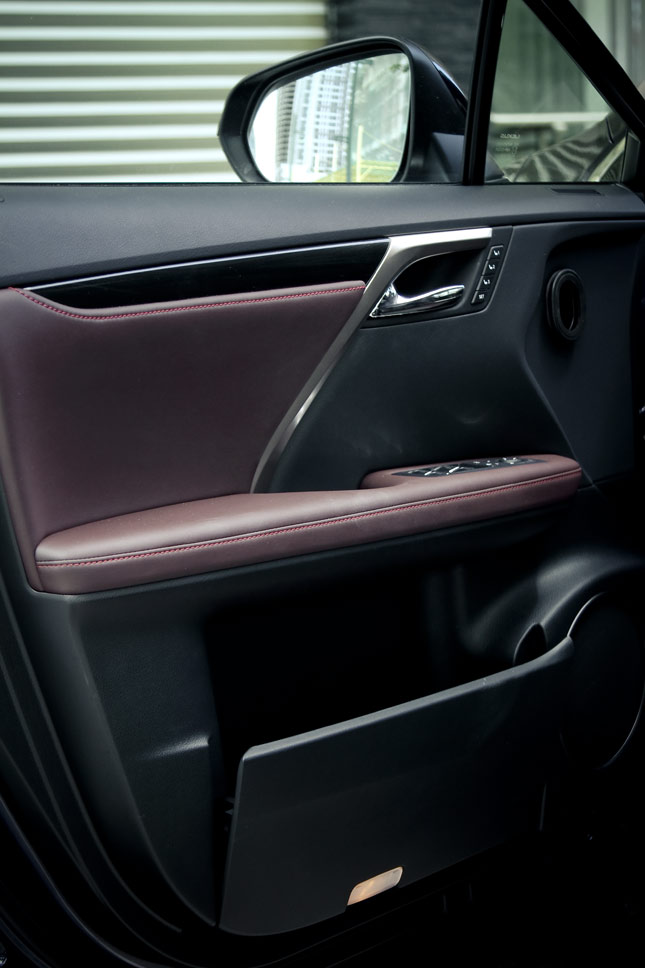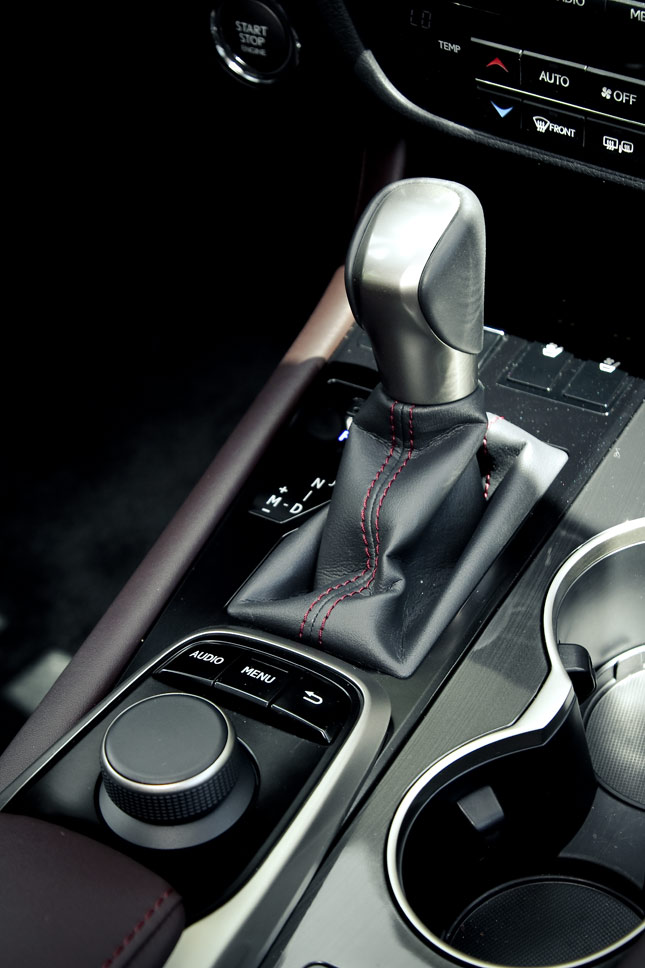 ADVERTISEMENT - CONTINUE READING BELOW ↓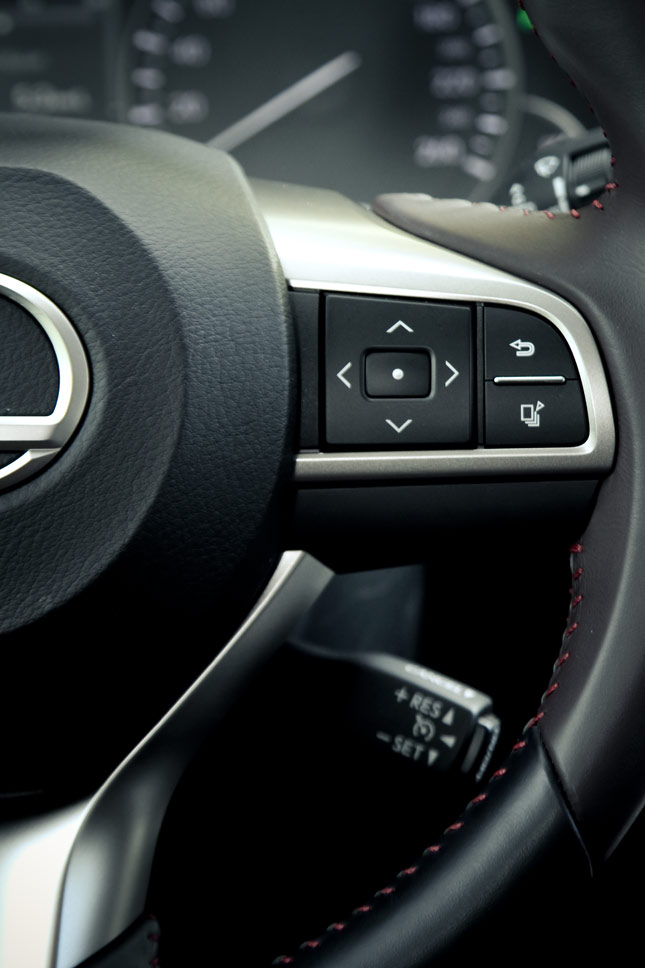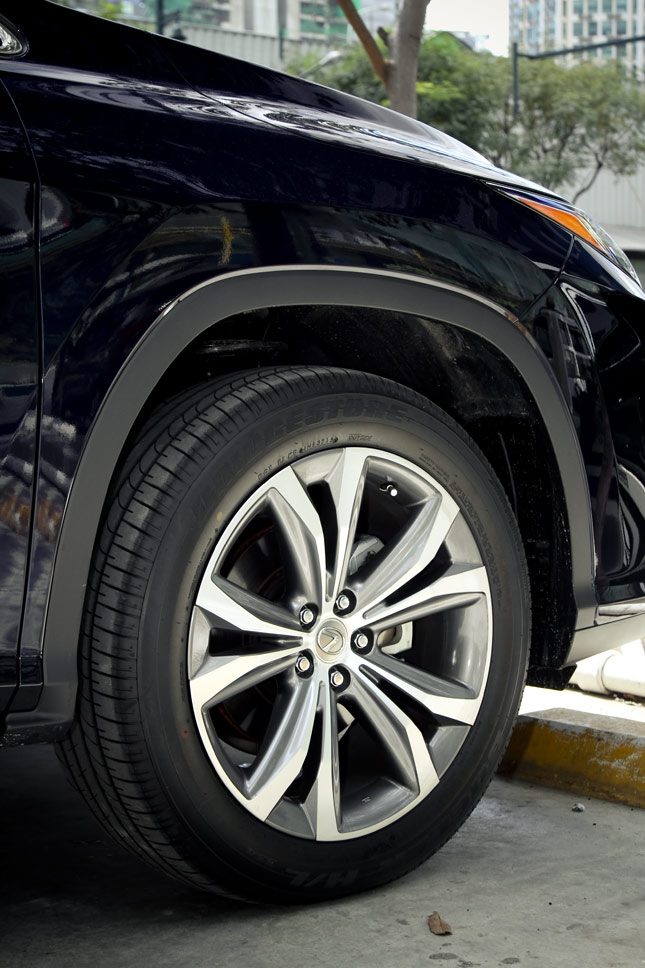 ADVERTISEMENT - CONTINUE READING BELOW ↓
Note: This article first appeared in Top Gear Philippines' May 2016 issue.