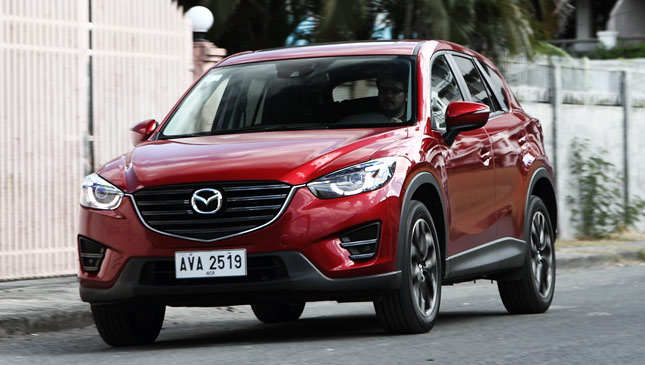 All of Mazda's latest driver aids that first appeared in the 6 sedan, like adaptive LED headlights and lane-keeping assist, are now available in the top-of-the-line AWD CX-5 variant. Apart from mild interior and exterior updates, you also get the addition of a sport-mode button on the center console.
ADVERTISEMENT - CONTINUE READING BELOW ↓
That said, maybe I'm overthinking, but this whole lane-keep-assist thing has me wondering if we really need this kind of technology. I seem to have done well without it so far. There are times, however, when those long stints behind the wheel can make me lose my concentration. Admittedly, this is where the system comes in handy. An audible alarm or a vibration through the wheel will tell you if you are drifting out of your lane. It happened to me a few times while on the way to Los Baños in the wee hours of the morning after all the traffic has subsided.
Now I don't recommend driving while drowsy, but let's face it—the layover you need isn't always right there. Anyway, lane-keeping assist works. Hypothetically, combine this feature with adaptive cruise control and you have what could well be a self-driving car. But no—I did remove my hands from the wheel sometimes to see if the CX-5 would steer itself, and it wouldn't. Instead, another alarm goes off and a warning appears to remind you to please keep your hands on the wheel. Even if manufacturers have the means to make a self-driving car today, we won't be seeing it in the mainstream—yet.
ADVERTISEMENT - CONTINUE READING BELOW ↓
Recommended Videos
Would I want my wife or my siblings to have this feature in their cars? I think my answer would be a yes. Anything done in the interest of safety, and executed in a well-thought-out manner, is an ace in my book.
As for Mazda's Skyactiv system, much has already been said about it, so I won't delve into that too much. I'll just say it really does work. This SUV will stretch every drop of fuel, but it is by no means dull. The CX-5 has been dubbed the driver's SUV by the team, and we are all in firm agreement on that one. Mazda has been churning out some serious contenders as of late.
SPECS: Mazda CX-5 Sport
Price: P1,695,000
Engine: 2.5-liter DOHC I4
Power: 185hp @ 5,700rpm
Torque: 250Nm @ 4,000rpm
Transmission: 6-speed automatic
Layout: AWD
Seating: 5
Score: 17/20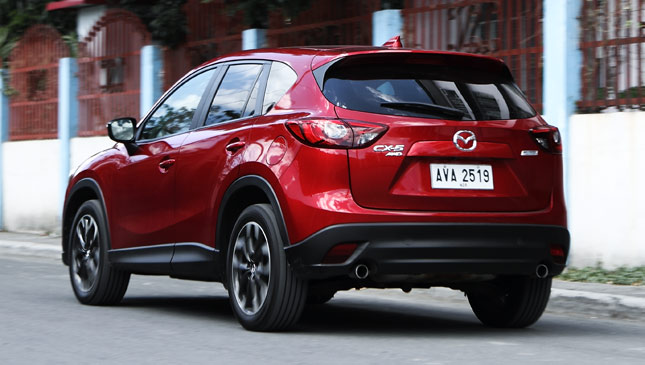 ADVERTISEMENT - CONTINUE READING BELOW ↓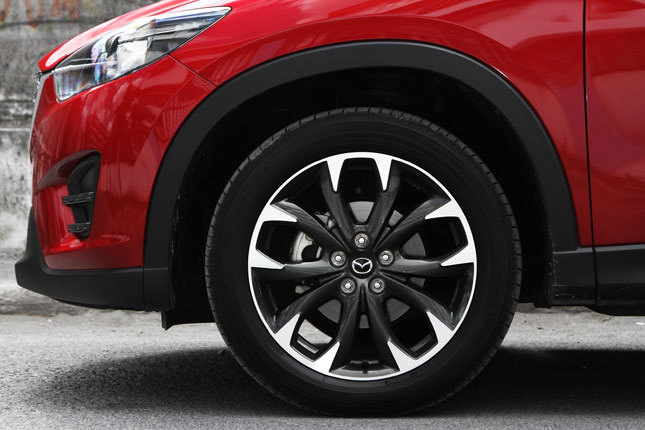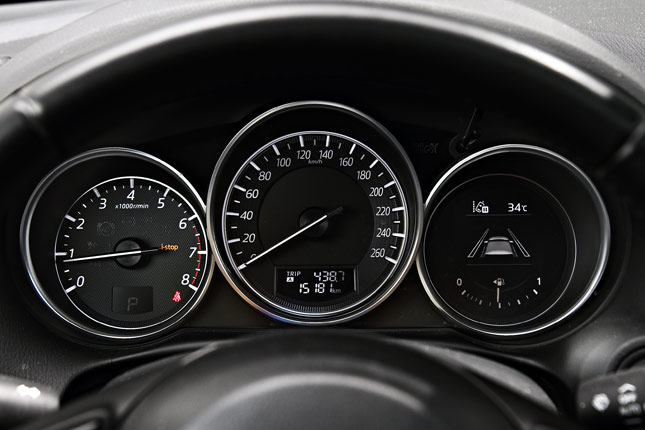 ADVERTISEMENT - CONTINUE READING BELOW ↓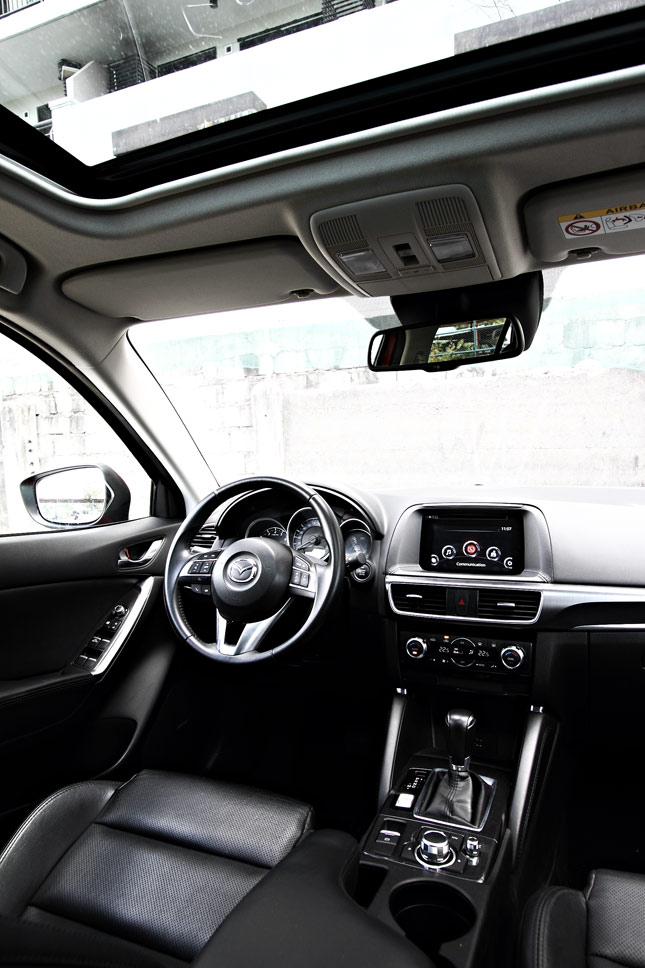 Note: This article first appeared in Top Gear Philippines' May 2016 issue.