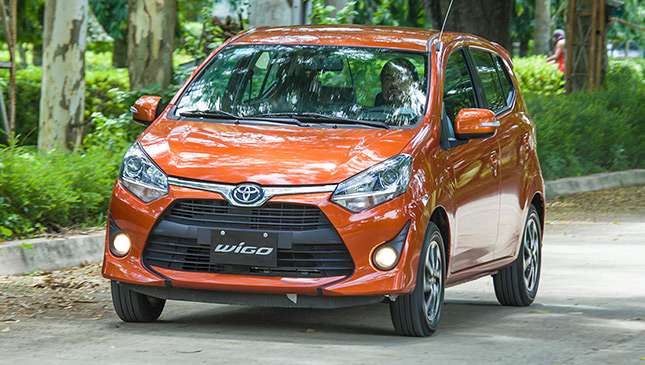 The new Toyota Wigo's looks belie its cheap price. It does away with the old, ill-fitting grille-headlight combo for a sharper front end. The rear sports new taillight extensions and a sharper bumper. Though not entailing any major sheet metal changes, the new look should boost sales 10% all by itself.
There's a new A/C control panel, but as it loses the vent selector switch (no more foot or windshield options), I wouldn't consider it an upgrade.
The most visible sign of cost-cutting is in the fit and finish. Untrimmed excess from injection molding leave sharp edges in the plastic under the dash and around the air vents. It's a far cry from the quality of the locally built Vios.
At least the new touchscreen head unit finally has acceptable touch response and sound. Better than the Mirage's, if I'm being honest, though radio reception, even with the antenna up, is poor. While Bluetooth tethering is fiddly, integrated steering controls keep your hands on the wheel and off your phone.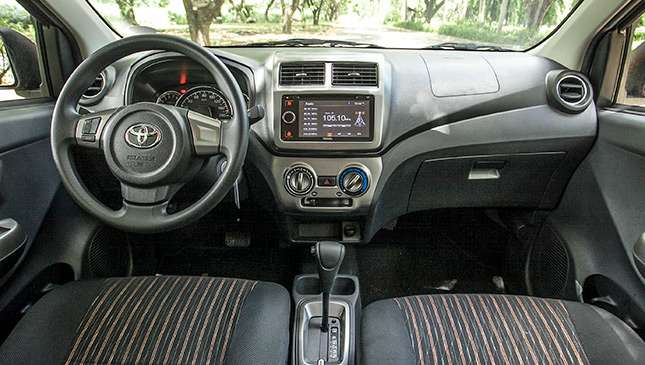 On the road, the new car feels steadier and better-damped. New Bridgestone Ecopia tires provide a much quieter ride than the old Champiro Ecos, while also improving grip and confidence. Despite the strangely heavy steering, the new Wigo is almost...wait for it...exciting to drive.
The most important change to the driving experience, however, is the engine. The new 1KR-VE gains variable valve timing over the old 1KR-DE. It's still no powerhouse, but the changes have a dramatic effect on economy: Despite the lazy, long-legged four-speed auto, it manages 9-11km/L in traffic, (+1 over the old car) and nearly 25km/L at 80kph on the highway—a jump of nearly 6km/L over the last Wigo I tested. Granted, the Mirage and the Celerio can do over 26km/L at the same speed, but if the economy is this good with the ancient slushbox, the five-speed manual should be right on the money.
Yes, the supermini segment is finally a three-way fight. Where the old Wigo sold on price alone, the new one finally goes some way toward justifying the Toyota badge and a higher price. Some niggles remain, but we have confidence that Toyota will sort those out soon enough. There's a reason the Japanese carmaker is number one.
SPECS: Toyota Wigo 1.0 G
ADVERTISEMENT - CONTINUE READING BELOW
Price: P599,000
Engine: 1.0-liter petrol I3
Power: 65hp @ 6,000rpm
Torque: 89Nm @ 4,400rpm
Transmission: 4-speed automatic
Layout: FWD
Seating: 5
Score: 16/20