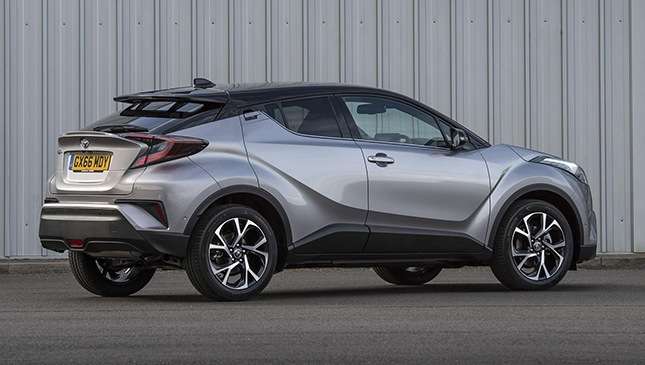 Welcome to a review of the Toyota C-HR. The non-hybrid one, with a regular 1.2-liter, turbocharged four-cylinder gas engine and front-wheel drive. Toyota doesn't seem to be a fan of diesel, so if the hybrid doesn't appeal or you want a manual gearbox, this is your only alternative.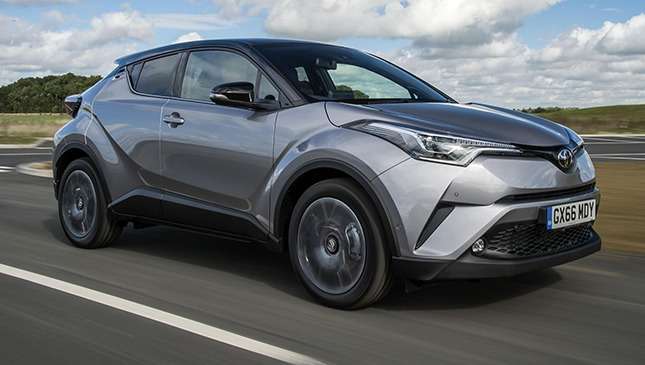 This is the one to buy, then?
Correct. The hybrid's saddled with a droney CVT gearbox that makes any kind of meaningful acceleration a tiresomely noisy process.
This is a shame, because the C-HR handles rather well. It's based on the same New Global Architecture platform as the Prius, which means a low center of gravity and clever multi-link rear suspension. It rides, handles and steers nicely for a car of this type—but the hybrid drivetrain saps all the fun out of driving it.
That's why we reckon this one's a better bet. The 1.2 is by no means a remarkable engine, technologically or otherwise, but it at least gets a proper, manual gearbox. It's turbocharged but could probably do with another few pound feet of boost—beating anything away from the lights requires a concerted effort. But the power delivery is at least smooth and predictable, and it doesn't seem especially noisy or stressed once you're on move. The gearbox itself is a six-speeder and nice enough to use.
ADVERTISEMENT - CONTINUE READING BELOW ↓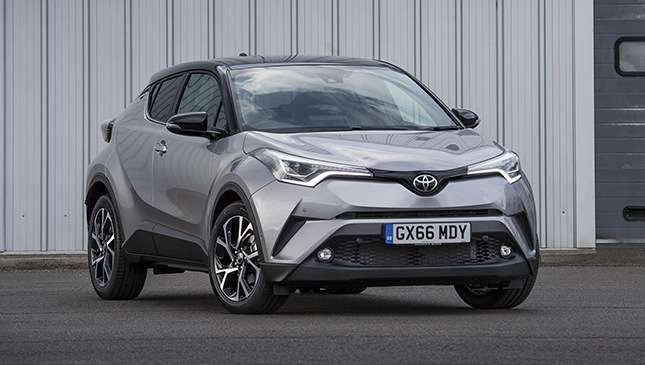 What are the numbers?
The engine produces 113hp and 184Nm, leading to a 0-100kph time of 10.9 seconds and a 190kph top speed. CO2 emissions are 135g/km and the claimed fuel economy is 20.3km/L.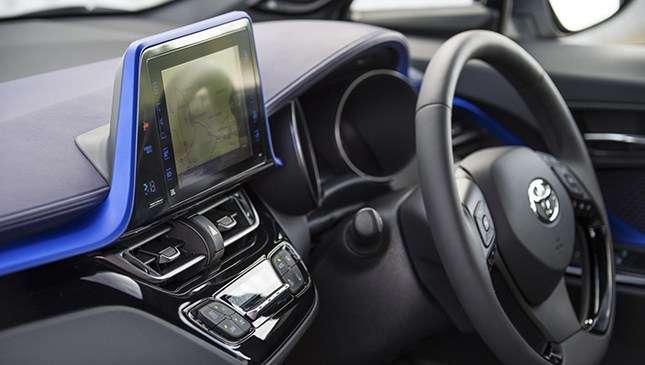 What the rest of it like?
Well, the looks are growing on us for starters. But a word of warning: the C-HR is quite spec-dependent. Our test car didn't look like the one in these photos, with its twinkly LED headlights and 18-inch alloys. It arrived with plain 17s, and no LEDs or contrast roof. With a car as, erm, 'bold' as the C-HR, you really need those little flourishes for the full effect.
ADVERTISEMENT - CONTINUE READING BELOW ↓
Recommended Videos
It's good inside, though. Toyota's best cabin for some time. The design brings the screen right up into driver's eyeline, but the touch buttons that flank it still aren't as user-friendly as regular ones. No tactile feedback means you're still taking your eyes off the road.
Space is adequate, even in the back, but rear-seat passengers won't enjoy being there for long because the side view is obstructed by those vast C-pillars (the very same ones responsible for the sizable rear three-quarter blind spot). The materials are broadly fine, but the hexagonal door trims are just awful. And so's the clock.
But clock aside, this gasoline C-HR is a likeable thing. We'd have it over the hybrid, certainly. And you should, too.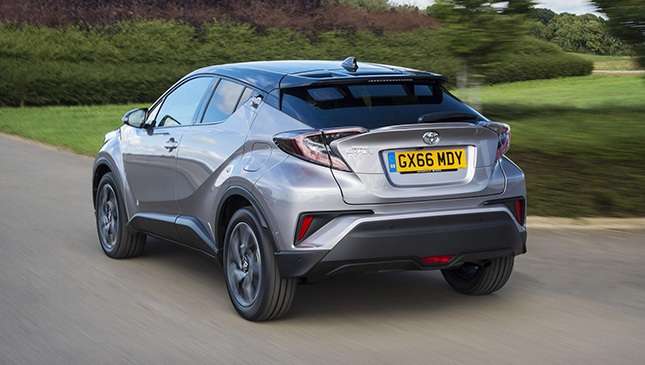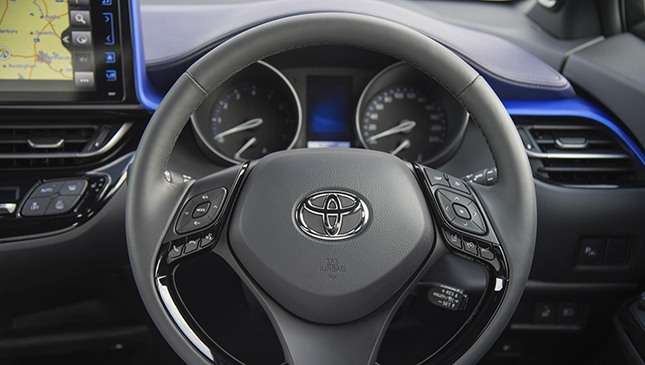 ADVERTISEMENT - CONTINUE READING BELOW ↓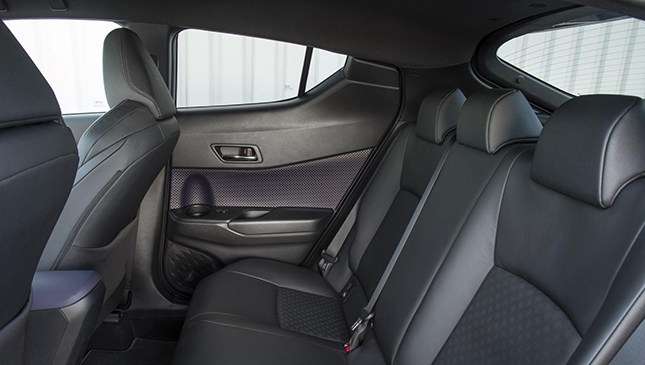 NOTE: This article first appeared on TopGear.com. Minor edits have been made.