In the midst of all this talk about the so-called "sudden unintended acceleration" that supposedly plagues the Mitsubishi Montero Sport, it seems the owners of the popular SUV stand to lose the most. Not only are there reports that the resale value of their beloved vehicle has taken a nosedive, their fellow motorists are also said to be avoiding them on the road, for fear of getting victimized by the much-sensationalized SUA.
If you're a Montero Sport owner, what can you really do? Even if you don't believe in SUA and you try to convince your friends and relatives about it, you will always run into people who truly fear being anywhere near your ride. But because we're Filipinos, we have this natural ability to laugh in the face of adversity. And the same is true among Montero Sport owners.
Here are 10 photos that show how Montero Sport owners are dealing with this whole SUA episode. We especially love the last one: Obviously, if the person sitting behind the wheel of the Montero Sport is an excellent driver, what can possibly go wrong?
Enjoy the photos!
Continue reading below ↓
Recommended Videos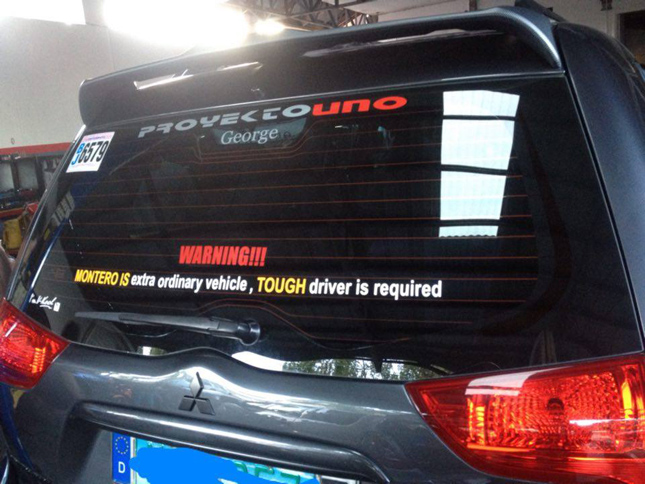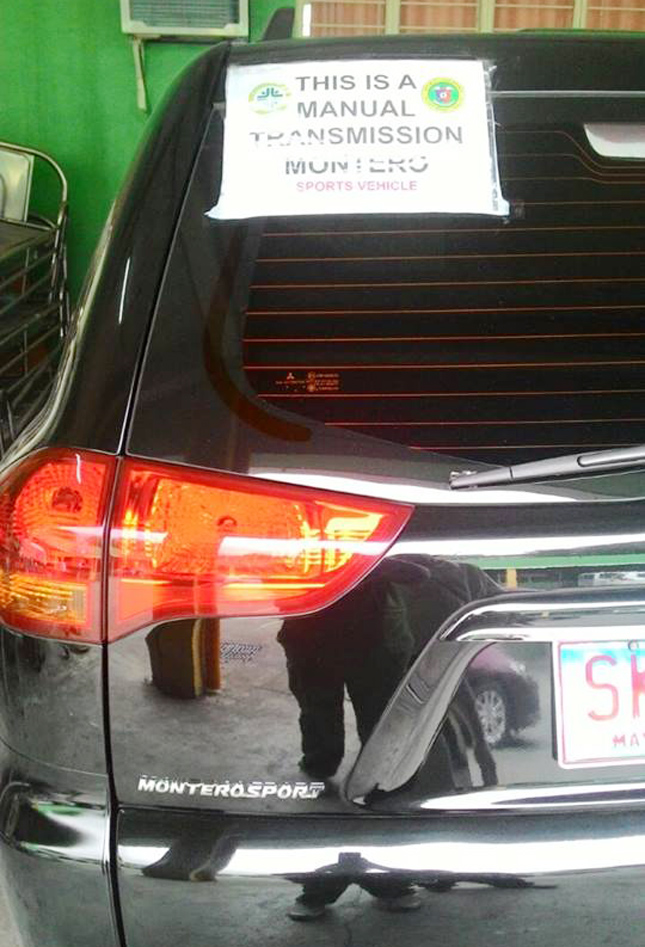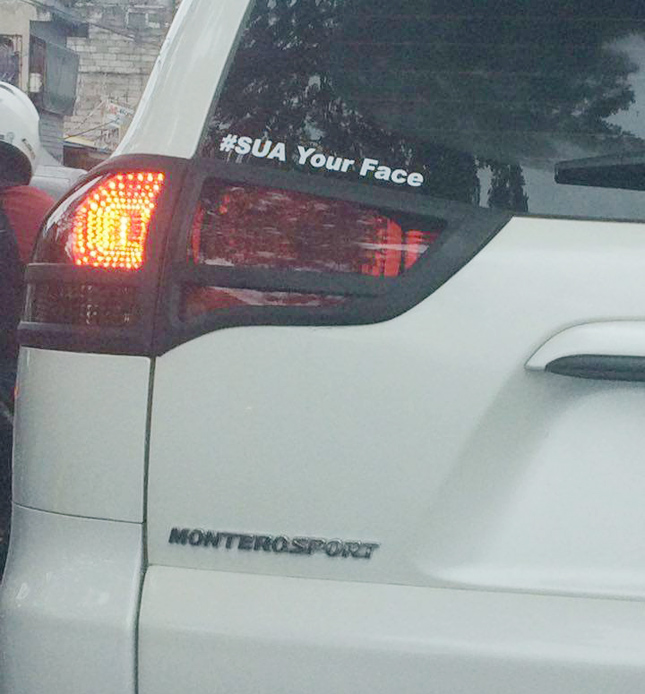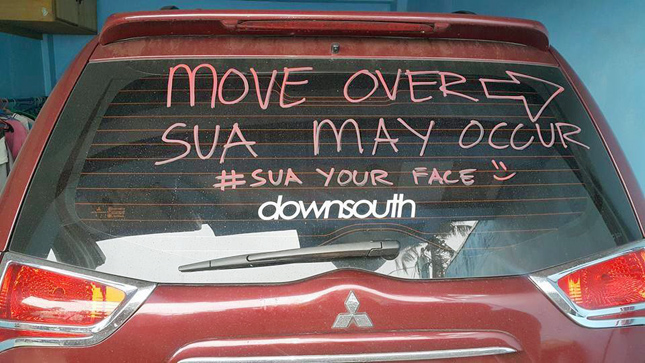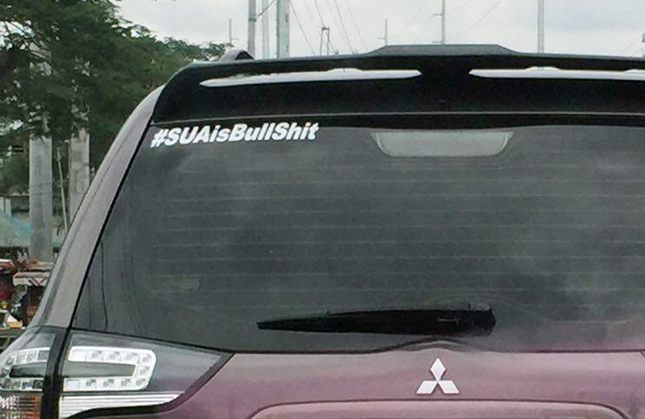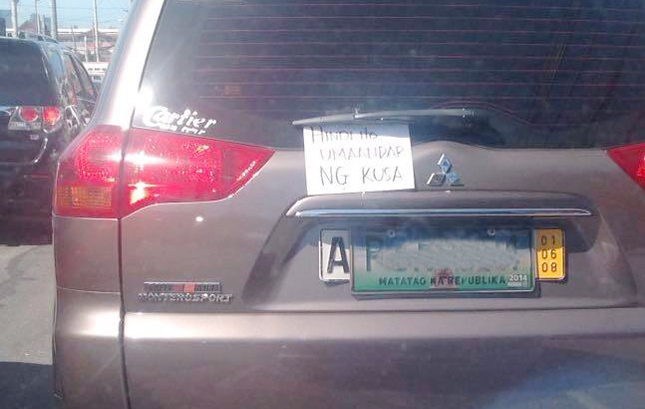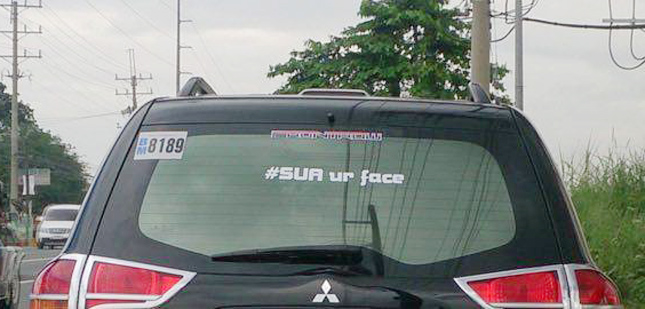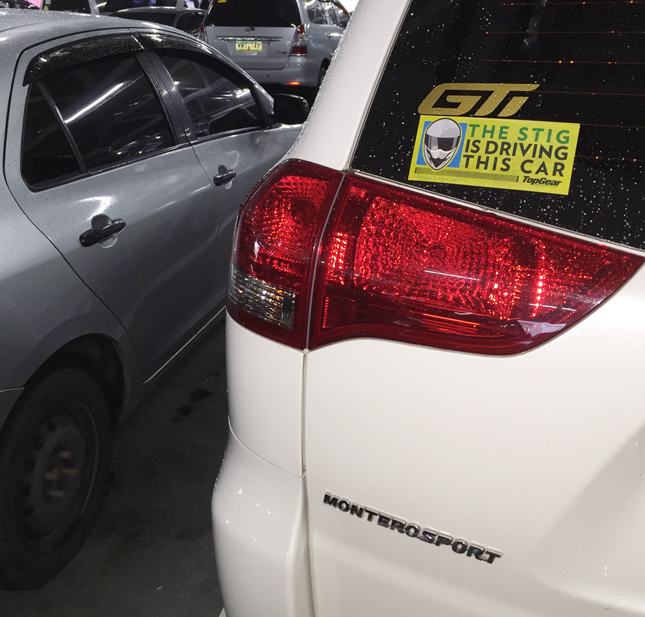 Photos from Ciel Alcantara Pascual, Angelo Carlo Arzaga, Glen Allen Faustino, Jugz Buno Malaluan, Keizel Cruz, Alkaid Tamayo, Gerald Raymond Balona, Ken Angeles and Christina Chua