Smartphones have revolutionized a lot of aspects in our daily lives, gaming included. Now more than ever, video games have become easily accessible. We can now get them at the touch of our fingertips. Literally.
Mobile games have truly come a long way. Looking back, a lot of the games that were available on a PC, PlayStation, or Xbox a decade ago already pale in comparison to what mobile games today have to offer. Plus, a lot of modern mobile games are downloadable for free—you just have to deal with the ads, of course. As for the games with price tags on them, all of them are significantly more affordable anyway, at least when you compare them with games on other platforms.
That's why it's a no-brainer why a lot of people stick to mobile gaming. It's accessible and affordable. Besides, it has one of the key aspects that made the Game Boy and the PSP special: portability. When it comes to racing games, here are some prime examples you should check out on your phone right now.
ADVERTISEMENT - CONTINUE READING BELOW ↓
Take note that all the games in this are available for Android and iOS users, and all of them are free unless stated otherwise.
1) Asphalt 9: Legends (Gameloft SE)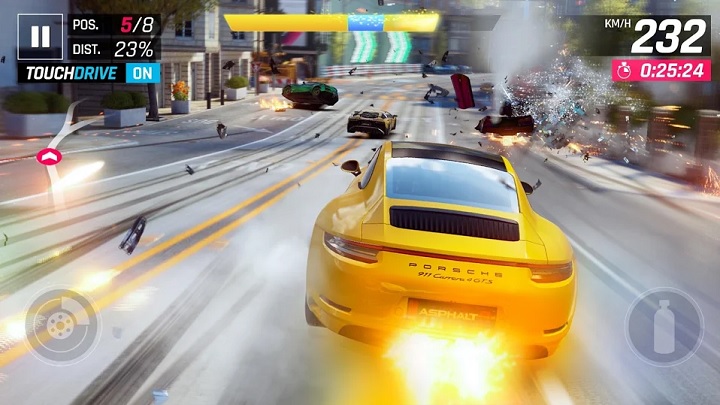 The games from the Asphalt franchise have been known to be some of the most visually stunning racing games out there for quite some time already, and its latest iteration is no different. Asphalt 9 offers new features and improved graphics, and of course, a heap of playable hypercars to choose from.
ADVERTISEMENT - CONTINUE READING BELOW ↓
Recommended Videos
2) Real Racing 3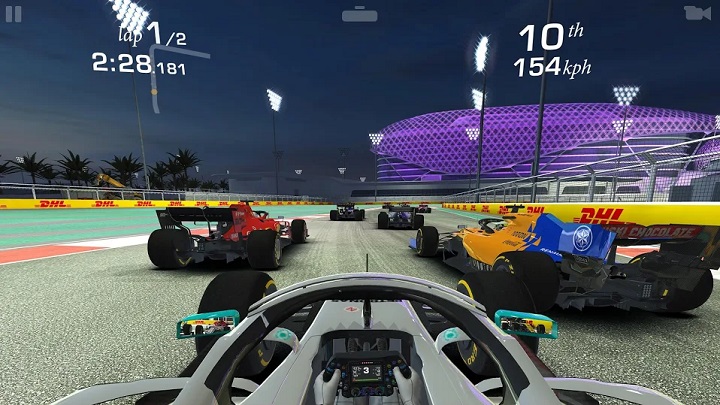 As the name suggests, this game has real cars, real people, and real tracks. There are over 250 vehicles from different carmakers and numerous real-world racetracks to choose from. I don't know about you, but ripping through the 'Ring in a Bugatti Chiron sounds pretty damn good to me.
ADVERTISEMENT - CONTINUE READING BELOW ↓
3) CSR Racing 2
If you prefer going flat out straight through a quarter-mile than going around the track, then CSR Racing 2 is the game for you. There's also a wide selection of cars to restore, customize, and upgrade here, ranging from decades-old classics to modern-day hypercars.
ADVERTISEMENT - CONTINUE READING BELOW ↓
4) Need for Speed Most Wanted (P249 on Android and iOS)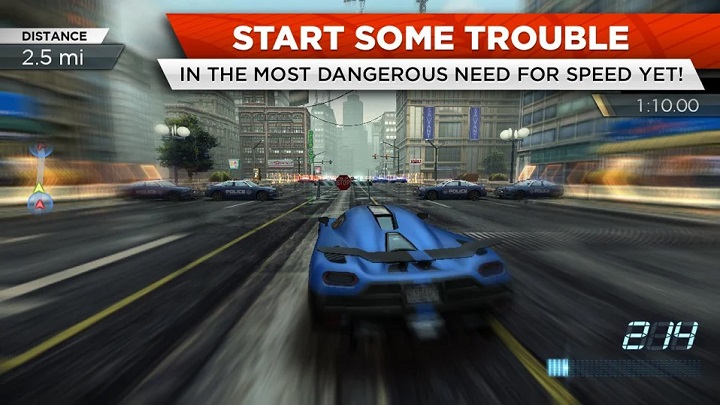 This is the first of only two paid games on this list. The NFS franchise and the Most Wanted title needs no introduction for seasoned gamers, which in and of itself makes the game already worth downloading. Granted, it won't be as large as the PC and console versions, but you'll still get to enjoy those high-speed chases with the cops on mobile, so that's going to be a win in a lot of peoples' books.
ADVERTISEMENT - CONTINUE READING BELOW ↓
5) Need for Speed No Limits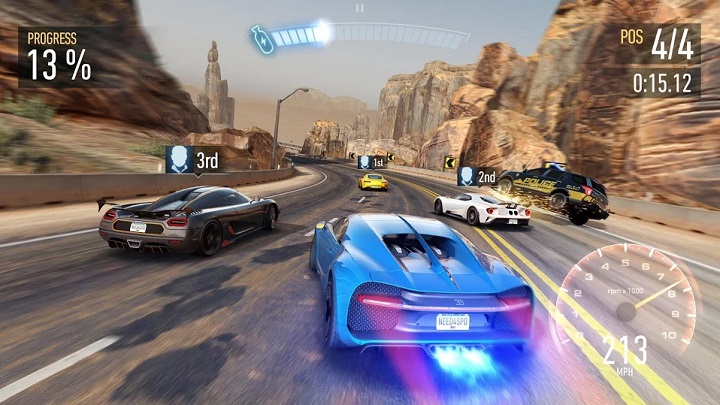 If you prefer not to spend at all on your mobile games but want to enjoy that NFS experience, then No Limits is the way to go. It's got simple controls and decent storylines, so it's not half bad at all. And even without any in-game purchases, you can still enjoy a fair amount of playing time—perhaps a little too much.
ADVERTISEMENT - CONTINUE READING BELOW ↓
6) F1 Mobile Racing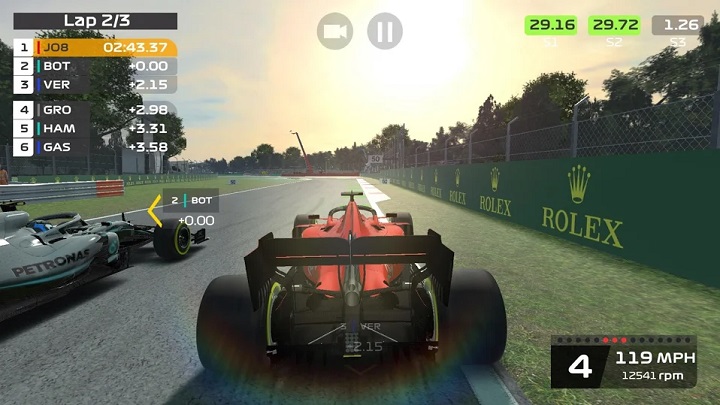 For F1 fans out there, this is the racing game you should check out. Here, you can build your own F1 car from the ground up and even race for any official F1 team. Heck, you'll even get the chance to race the biggest names in F1 right now. That's one way to live your F1 dream, right?
ADVERTISEMENT - CONTINUE READING BELOW ↓
7) Real Bike Racing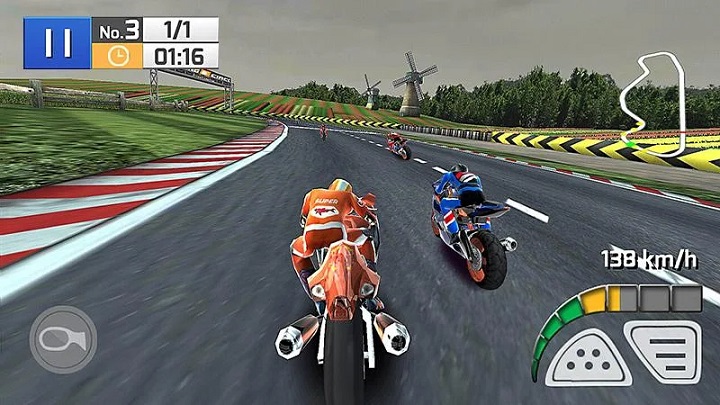 Like riding better? Then here's a motorcycle racing game you can try out. It doesn't have the best graphics among all the titles available, but it has better controls than the others. Just don't try the absurd in-game maneuvers in real life, alright? We don't need any more kamote riders roaming our streets.
ADVERTISEMENT - CONTINUE READING BELOW ↓
8) Riptide GP2 (P55 on Android)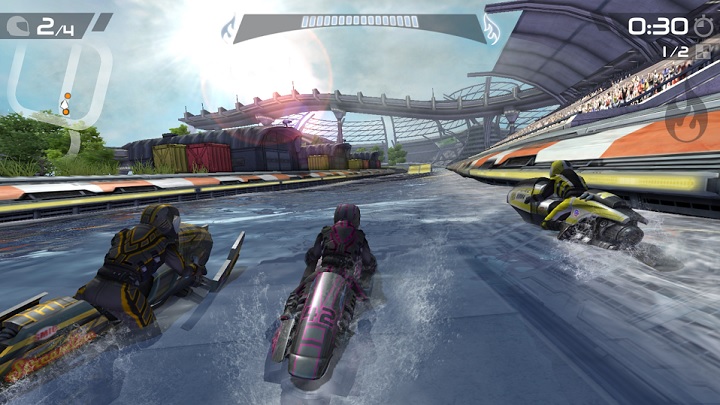 Single-player career mode, upgradeable rides, multiplayer races, and exceptional graphics. This game has all the elements of any other game in this list, but it's still a whole lot different from the others. That's because in Riptide GP2, you race hydro jets, not cars or bikes. How's that for a racing game?
ADVERTISEMENT - CONTINUE READING BELOW ↓
9) Beach Buggy Racing 2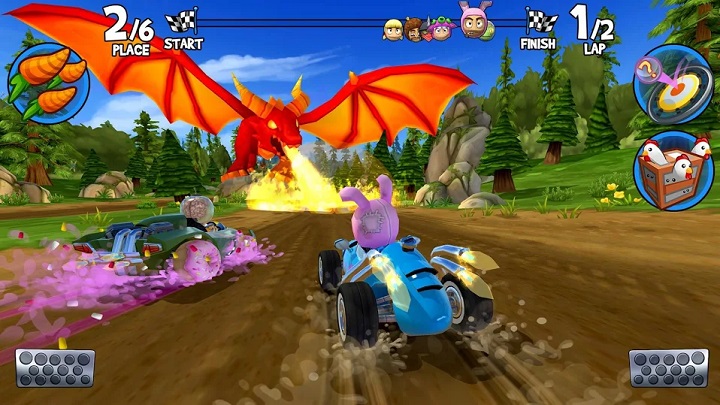 Some would say that this isn't a traditional racing game, but it still does fit the genre just like Mario Kart and Crash Team Racing. Beach Buggy Racing is surely one of the lighter, more feel-good games out there. And if you enjoyed the first one, then you're in for a treat this time.
ADVERTISEMENT - CONTINUE READING BELOW ↓
10) Hill Climb Racing 2
Excluding the NFS games on other platforms, Hill Climb Racing has got to be one of oldest titles on this list. The second iteration now offers more cars, more features, and more customization. The best part, though, is that you can enjoy actual races now. Sweet.
ADVERTISEMENT - CONTINUE READING BELOW ↓
What did we miss? Mention them in the comments section.