This particular Jaguar E-Type had, until very recently, been sedentary for 40 years. Sounds familiar. When it was found in a garage in southeast England, it hadn't moved since 1979, so this news is good news.
E-Type UK is a specialist E-Type restorer, and has spent some amount of time and effort bringing this delectable 1964 Series 1 Jag back to life. And it is entirely delectable: a 3.8-liter slice of the '60s.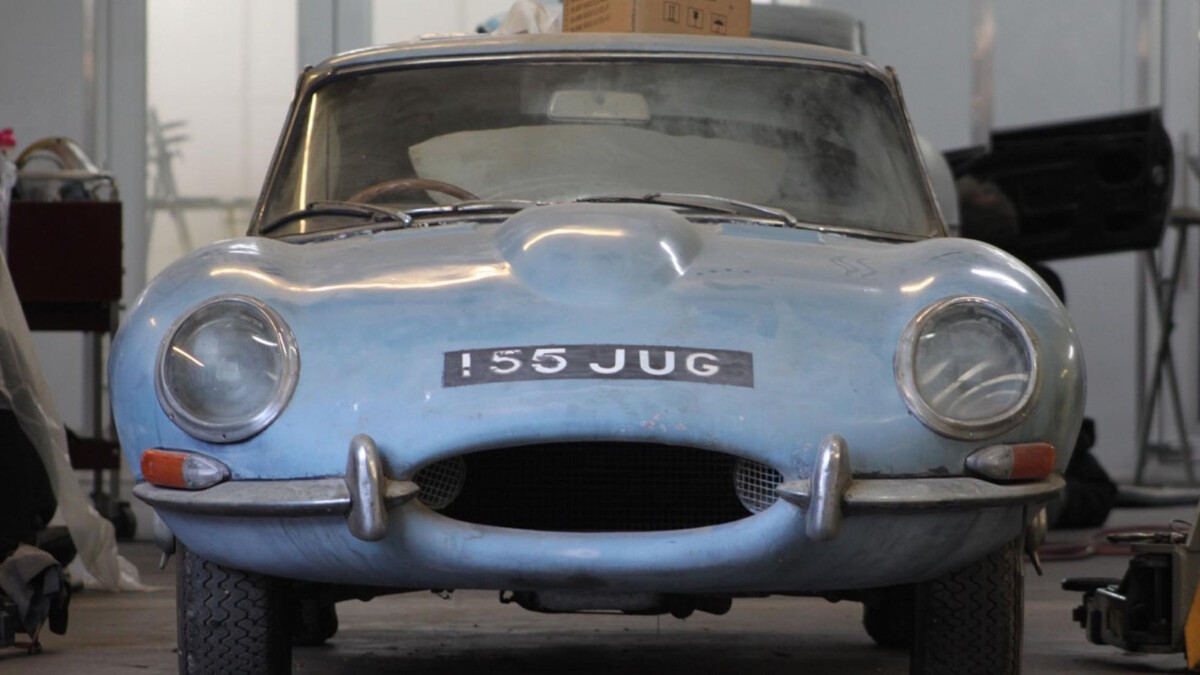 First came the small matter of stripping the entire thing to its bones over three days and giving it a good sandblast. Rather than confirm the team's suspicions that the E-Type looked in relatively decent nick, it actually showed what 40 years of "neglect, cheap repairs, and British dampness" had achieved. That latter is a reference to the weather, before you start laughing.
Continue reading below ↓
Recommended Videos
E-Type UK then chopped out rotted bits of the floor and replaced them, ditto some of the inner and outer sills. It also strengthened the body elsewhere, and the team reckons this E-Type is stiffer than when it left the factory. It was then skimmed, block-sanded, and honed to sort all the gaps and apertures, and painted in the rather fetching silver/blue you see here, after which all the oily bits were all looked at.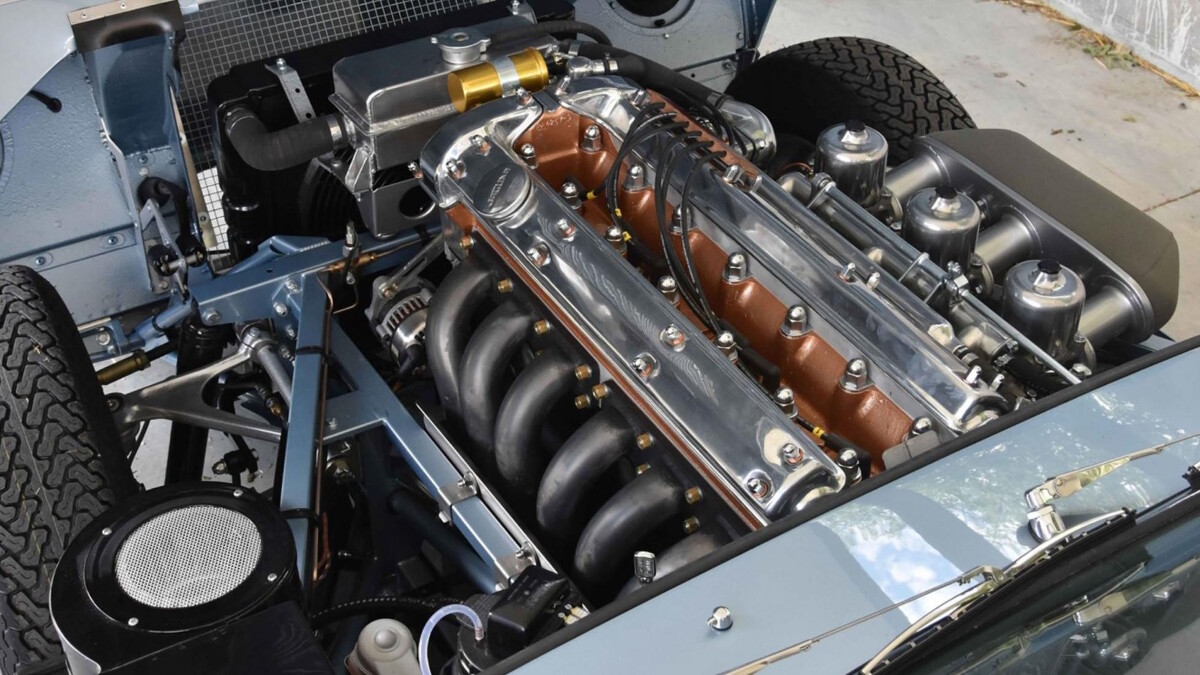 After reassembling the suspension, better calipers and brake pads were fitted, and the 3.8-liter straight-six was treated to high-lift cams, a balanced/lighter crank, new seals, a stainless-steel sports exhaust, aluminum rad and header tank, and a new five-speed gearbox.
Finally, it got a splash of lipstick. Or 'red vinyl bonnet mouth.' "We're honored to have played a part in keeping this piece of British motoring history on the road and being used regularly for many years to come," said E-Type UK founder Marcus Holland.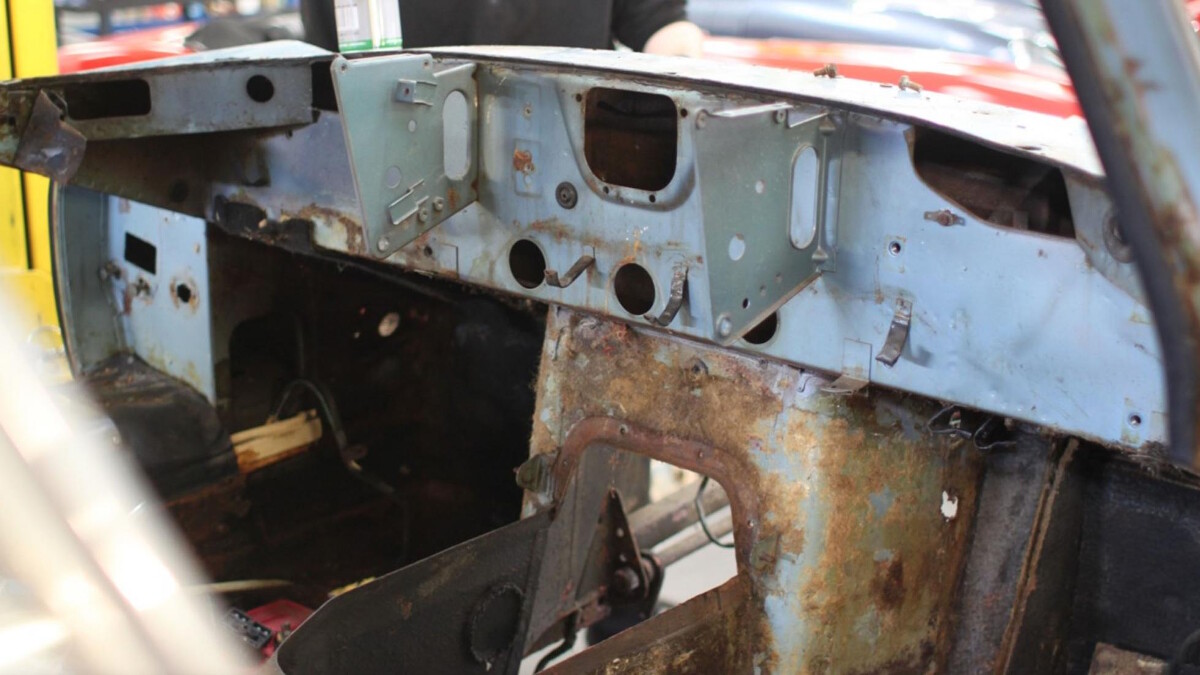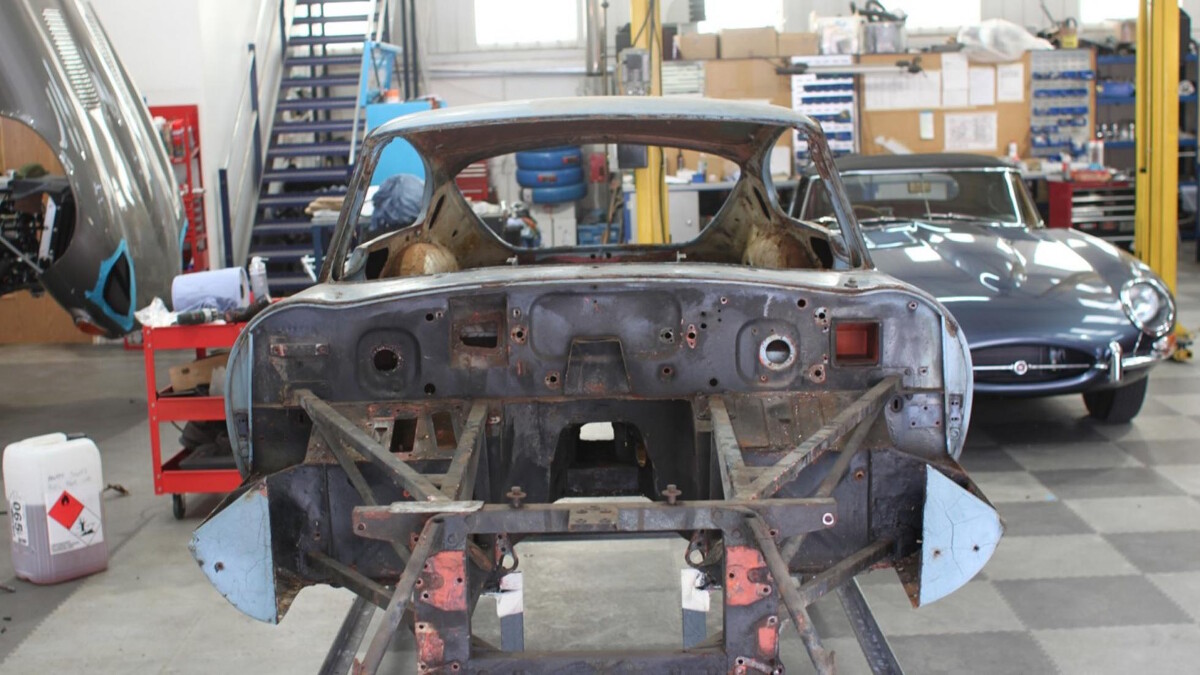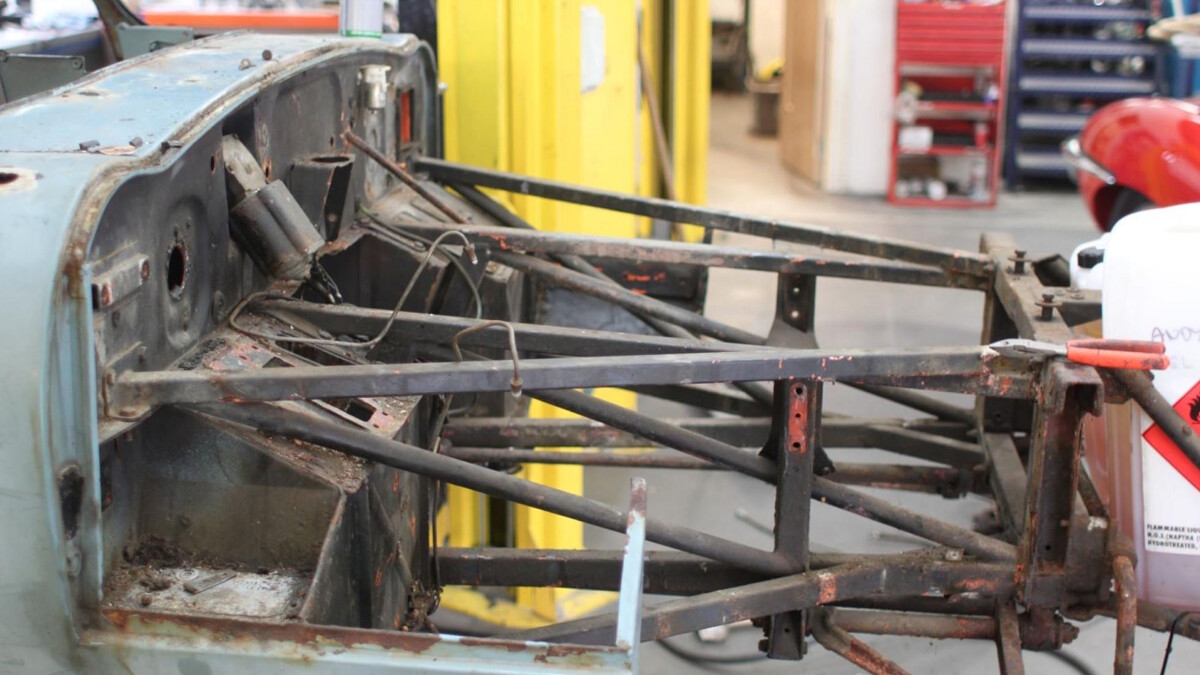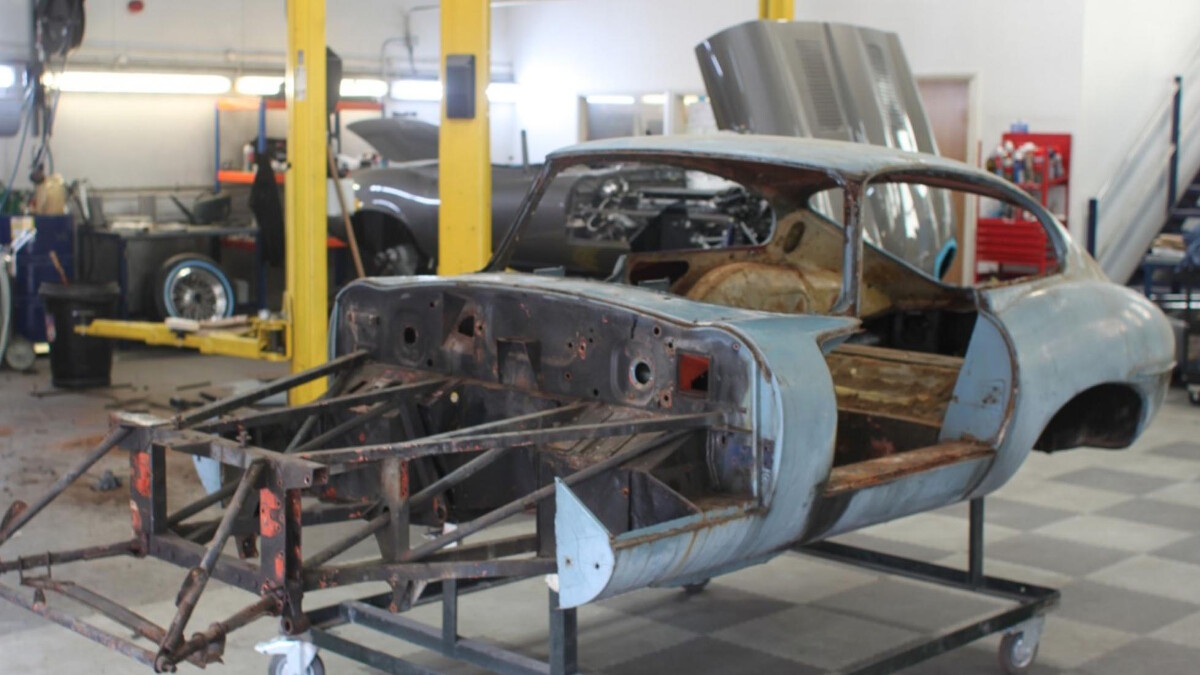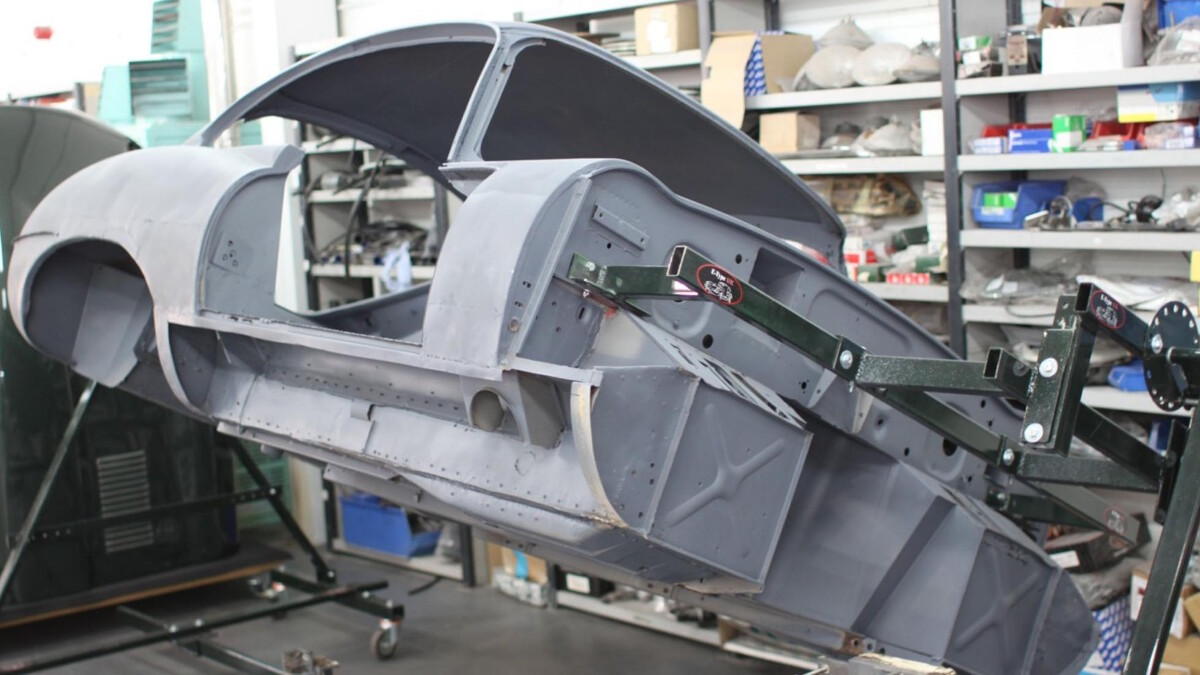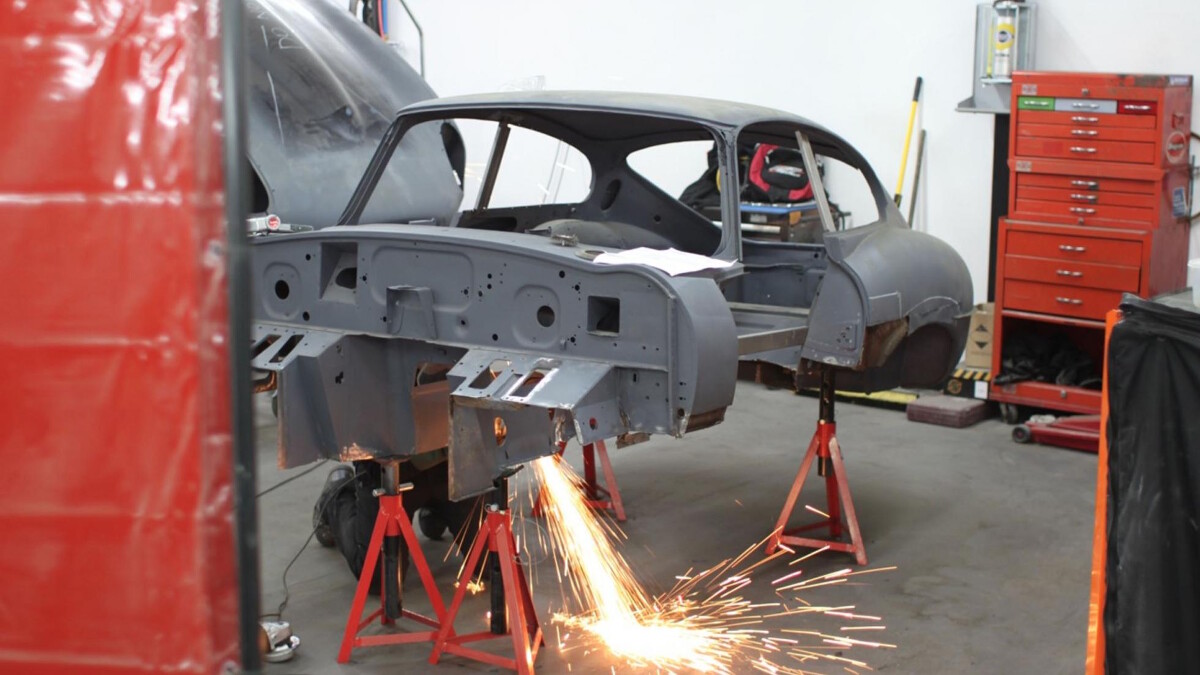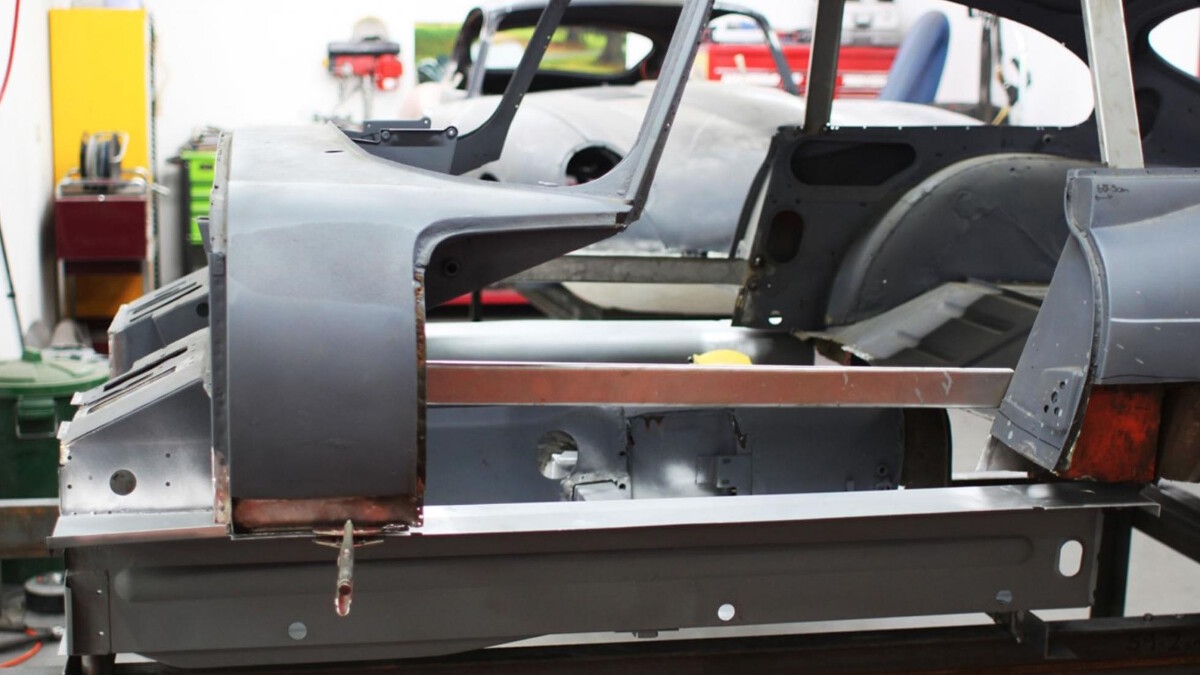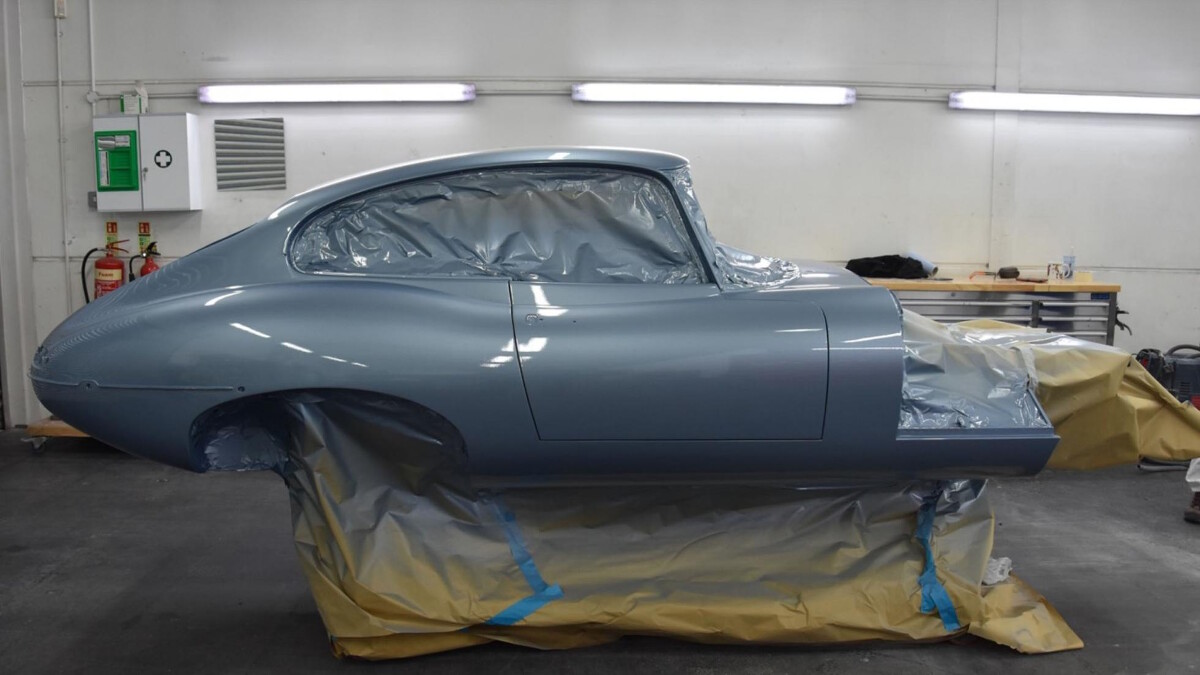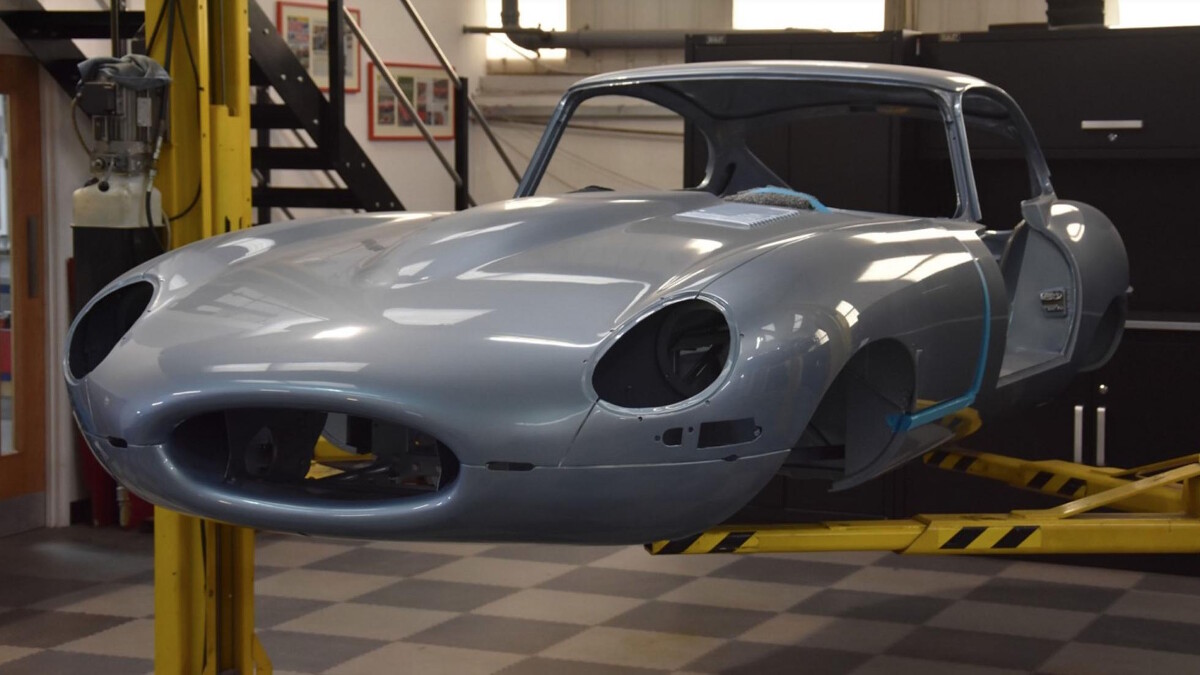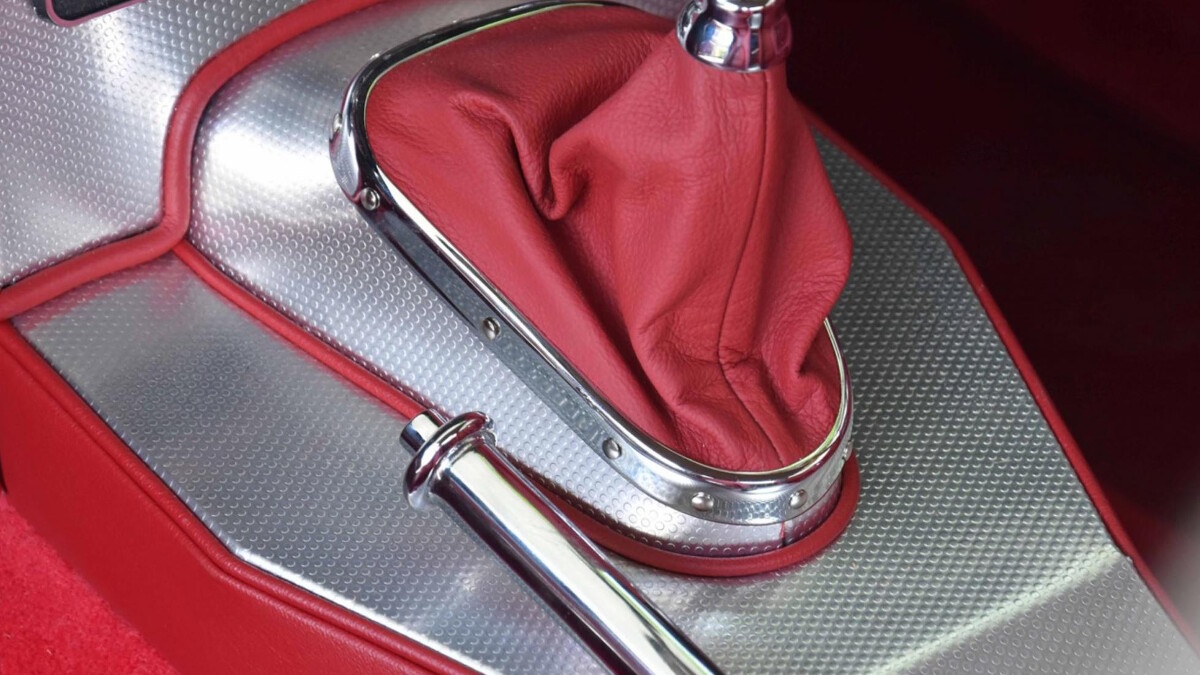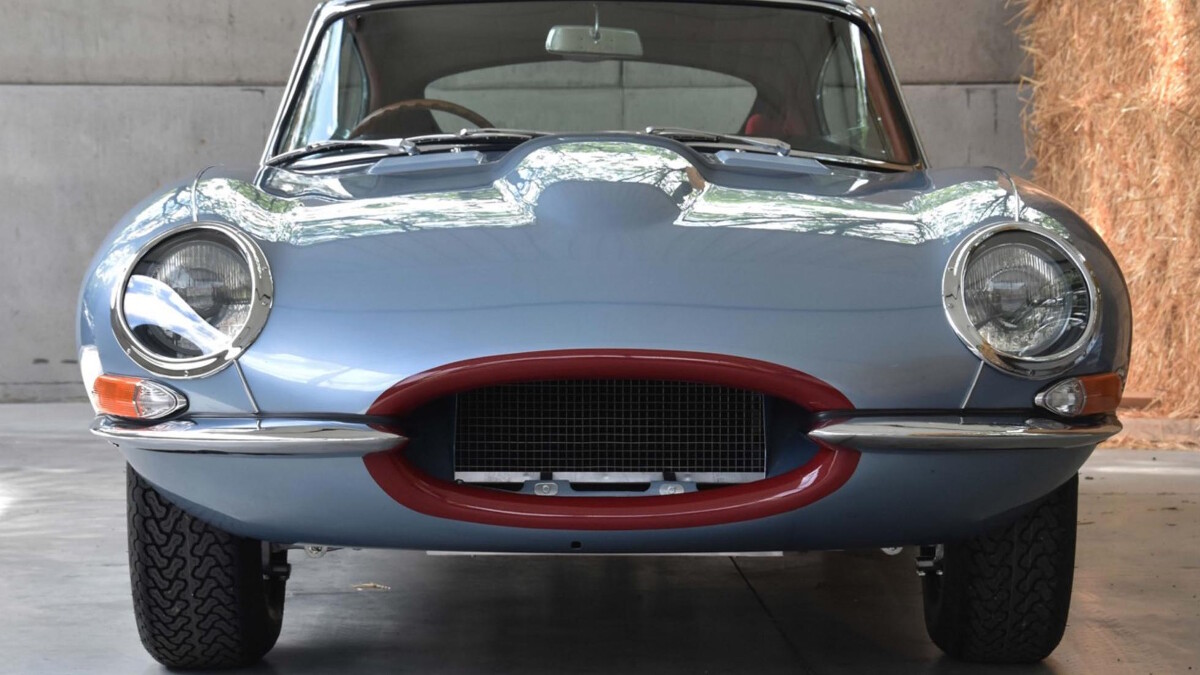 NOTE: This article first appeared on TopGear.com. Minor edits have been made.