Last year, Rolls-Royce sold 4,107 cars—the most it has ever shifted in the space of 12 months. Odds are that at least a handful of those cars would be more or less identical, but of course, that's not the Rolls-Royce way. Its Bespoke department is famous for accommodating even the most outrageous customer requests, so it's rare for two or more cars to leave the factory looking exactly the same.
For your viewing pleasure, here are some of the bespoke cars, collections of cars, and bits of kit that the luxury carmaker has trotted out over the last year or so. Which one's your favorite?
1. Adamas Collection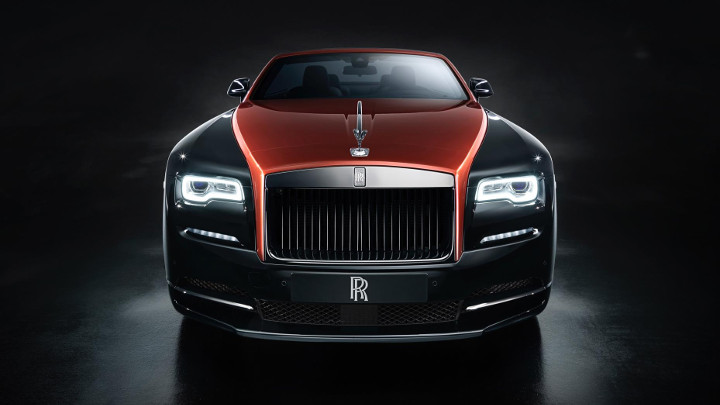 Made up of 40 Wraiths and 30 Dawns, cars in this collection feature aerospace-grade carbon fiber and clocks encrusted with lab-grown black diamonds.
2. Czechoslovak Squadron Dawn
Pays homage to Czech and Slovak airmen who served in RAF squadrons No. 312 and No. 313 during the Battle of Britain. The livery was inspired by their planes, while inside, there's needlework that comes from original blueprints for the Rolls-Royce Merlin engine.
3. Dawn Aero Cowling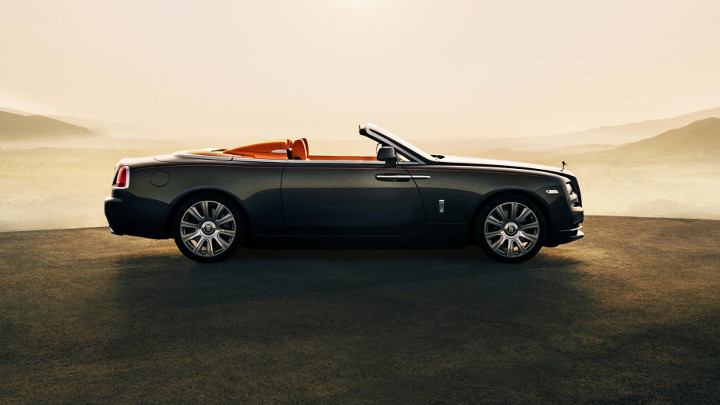 A bit of kit designed to enclose the Dawn's rear-seats "in a beautifully handmade unit that features two cowls that rise from the leading edge of the tonneau area, which conceals the Dawn hood, to behind each front seat." Each one gives lockable, leather-lined storage compartments and is said to improve aero.
4. Silicon Valley Dawn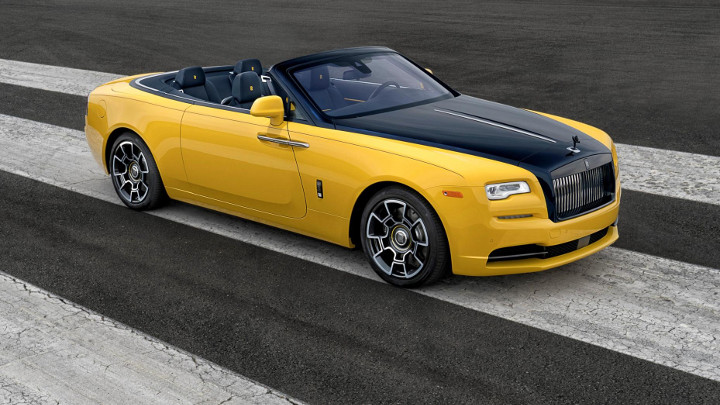 A bright-yellow Dawn built specially for an executive at Google, who chose the yellow/black livery to match his collection of Ferrari race cars.
5. Fux Phantom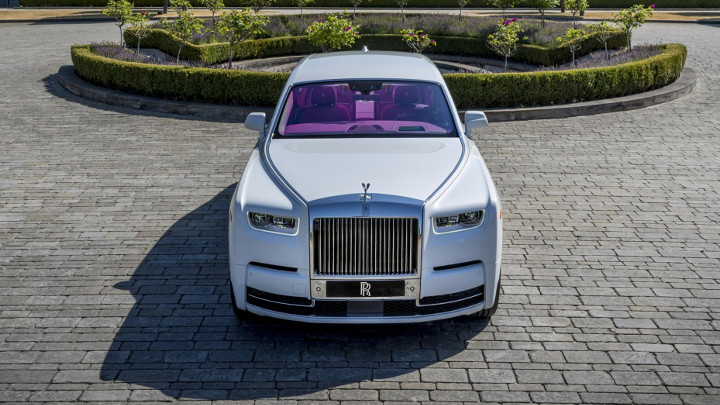 Collector Michael Fux is known for his...eclectic tastes. His 11th Rolls features a full fuchsia leather interior.
6. Luminary Collection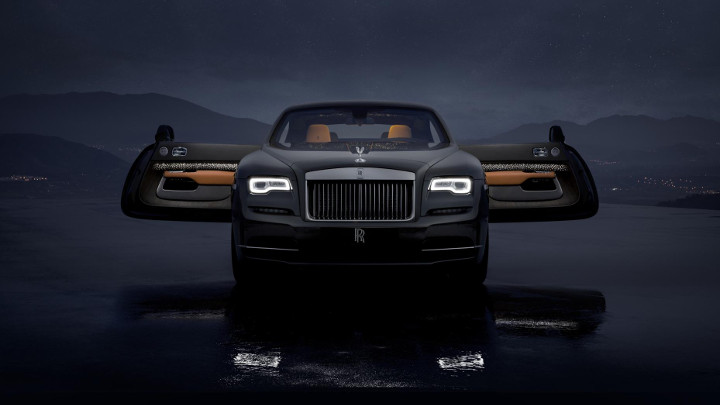 A collection of 55 Wraiths—special wood trim is perforated and filled with LEDs. And naturally, you get the 'Starlight Headlining,' too.
7. Gentleman's Tourer Phantom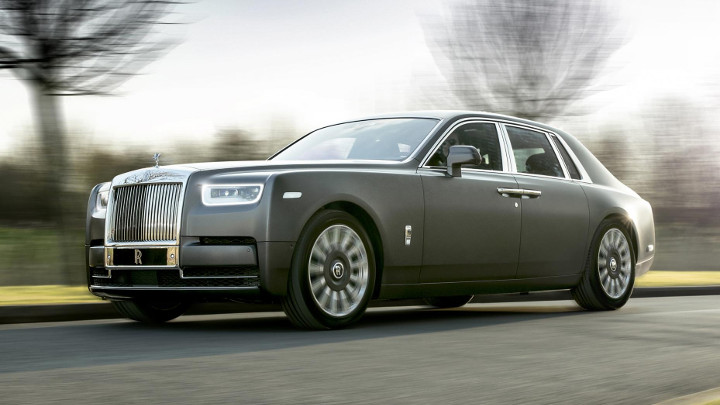 A Phantom that Rolls says "harks back to the era of the grandest of Grand Tourers—the Phantom II Continental Saloons of the '30s." It's finished in a special shade of gray, and inside gets a bit of trim in super-rare ruthenium—of which just 20 tons is milled annually.
NOTE: This article first appeared on TopGear.com. Minor edits have been made.