Here are some of the best creations to come out of Rolls-Royce's Bespoke division last year:
1) Million Stitch Phantom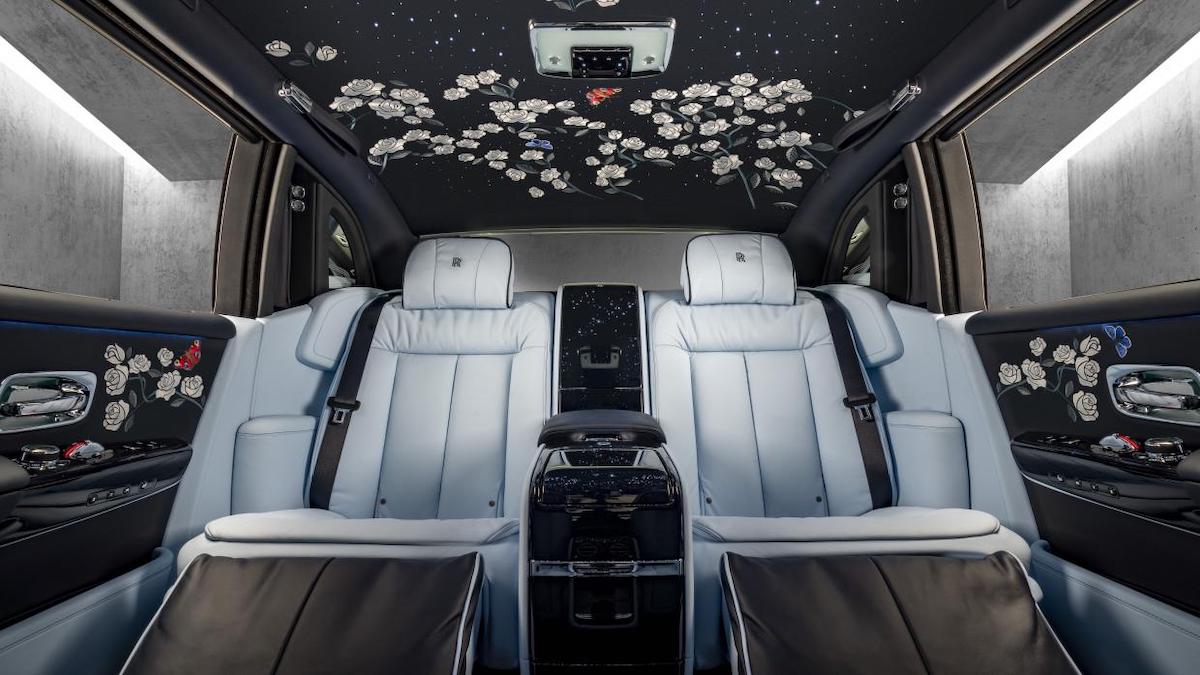 Commissioned by a Swedish entrepreneur, the Million Stitch Phantom was inspired by a special rose grown only at Rolls-Royce's Goodwood HQ. As you may have guessed, all the embroidery in here adds up to more than a million stitches.
2) Bayside Dawn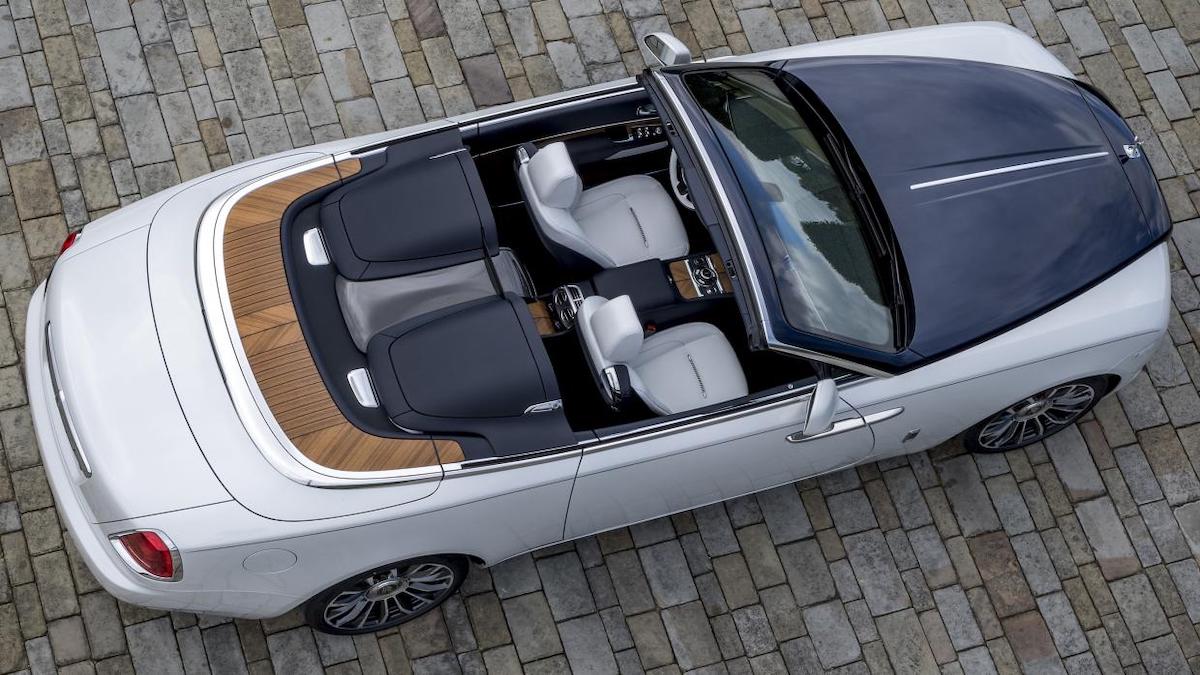 Continue reading below ↓
Recommended Videos
This maritime-themed, Aero Cowling-equipped Dawn pays homage to the owner's hometown of Yokohama, Japan. It features open-pore teak paneling, while the color scheme is supposed to echo the "blue seas and white sails associated with the finest traditions of Yokohama Bay."
3) Digital Soul Phantom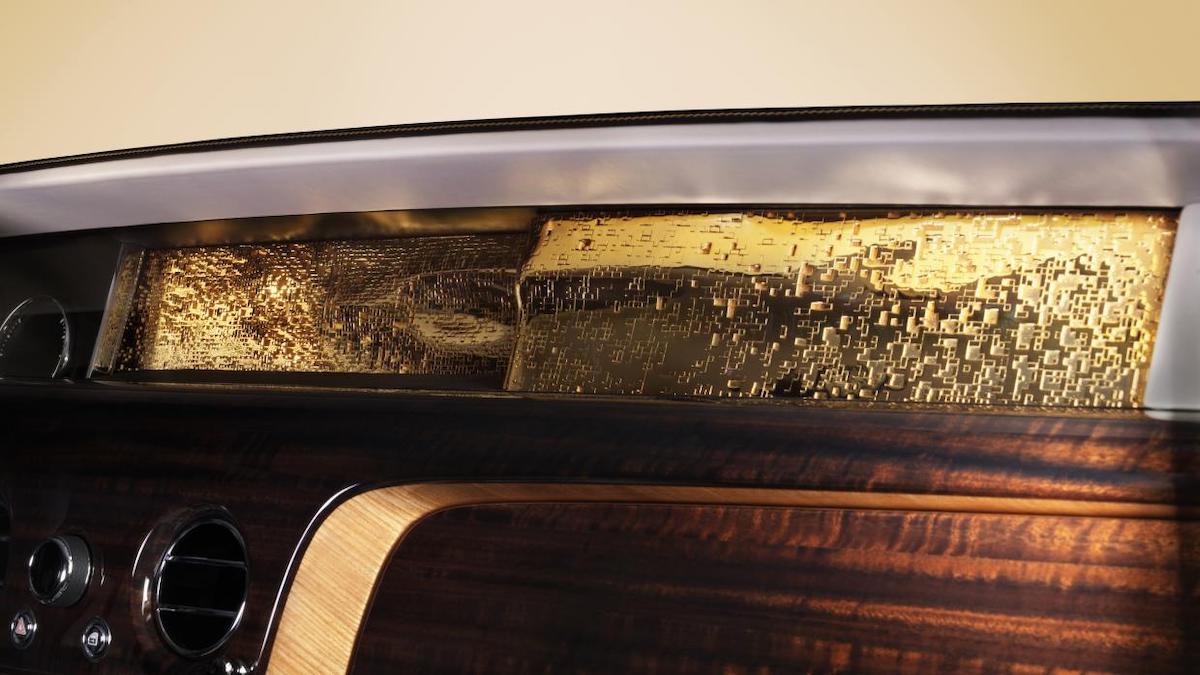 The Digital Soul Phantom is all about the "fusion of human endeavor and computer-generated design," with the 'gallery' (or dashboard) designed by Thorsten Franck. An individual's DNA is interpreted as an algorithm, which is used to 3D-print bespoke stainless-steel, 24-karat gold-plated inlay for the Phantom's dashboard.
4) Horology Phantom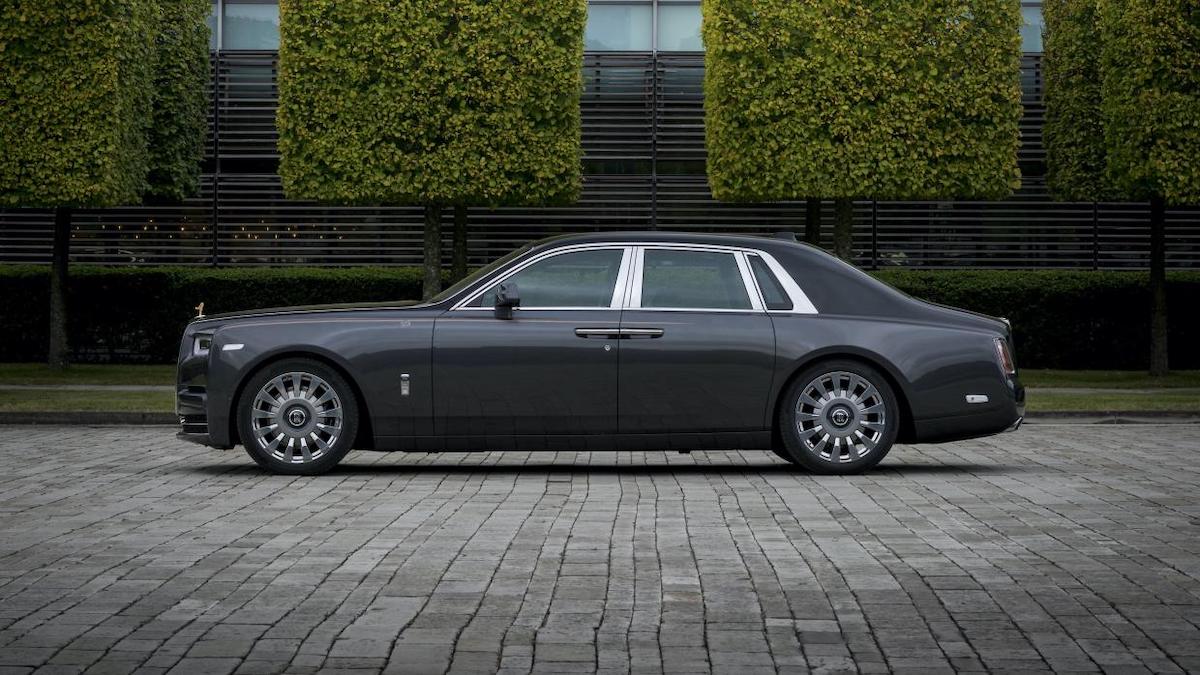 It's about watches, obvs. The Horology Phantom gets a gold Spirit of Ecstasy, a large stainless-steel and gold inlay depicting the schematic of a watch movement, and a clock set in a solid silver guilloché case.
5) Falcon Wraith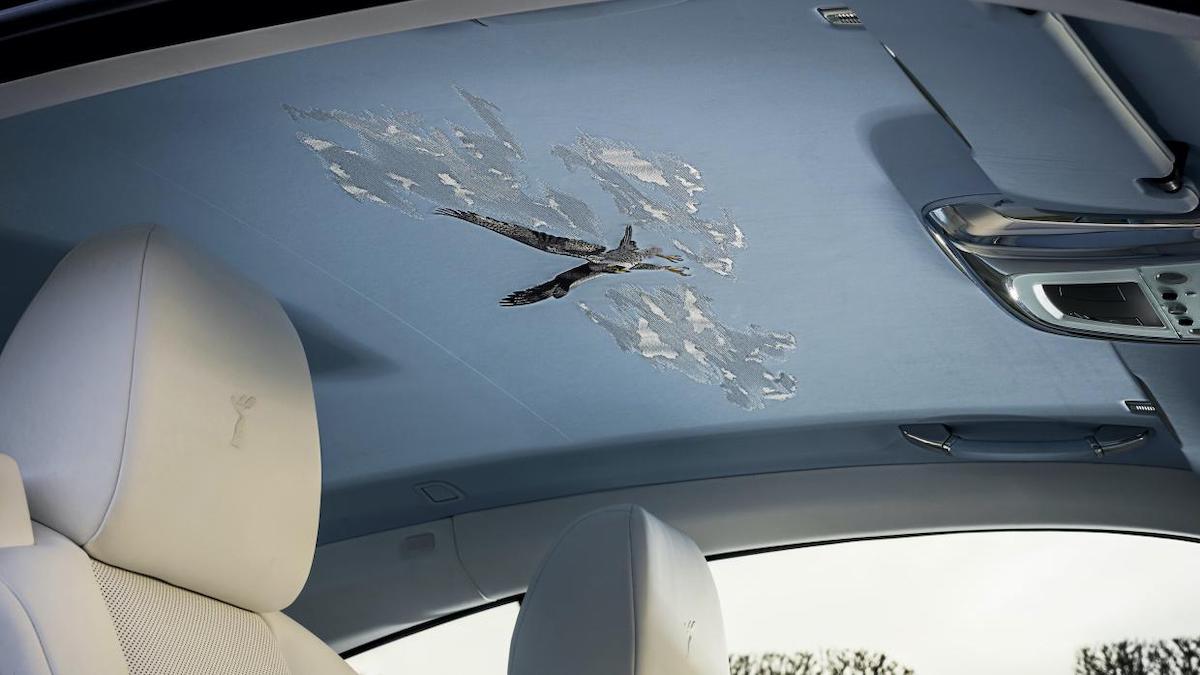 This features the most detailed piece of embroidery ever in a Rolls-Royce—namely, a massive photo-realistic Falcon on the headliner that took a month to develop and is made up of 250,000 stitches. 
6) Arabian Gulf Phantom
Inspired by pearl diving in the Middle East, this Phantom uses much Mother of Pearl, which decorates the clock and picnic tables, among other things. Silk is extensively used up front for the 'gallery,' while the blue-and-white color scheme is meant to represent the "vibrant local waters" and "purity of natural pearls."
7) Tranquility Phantom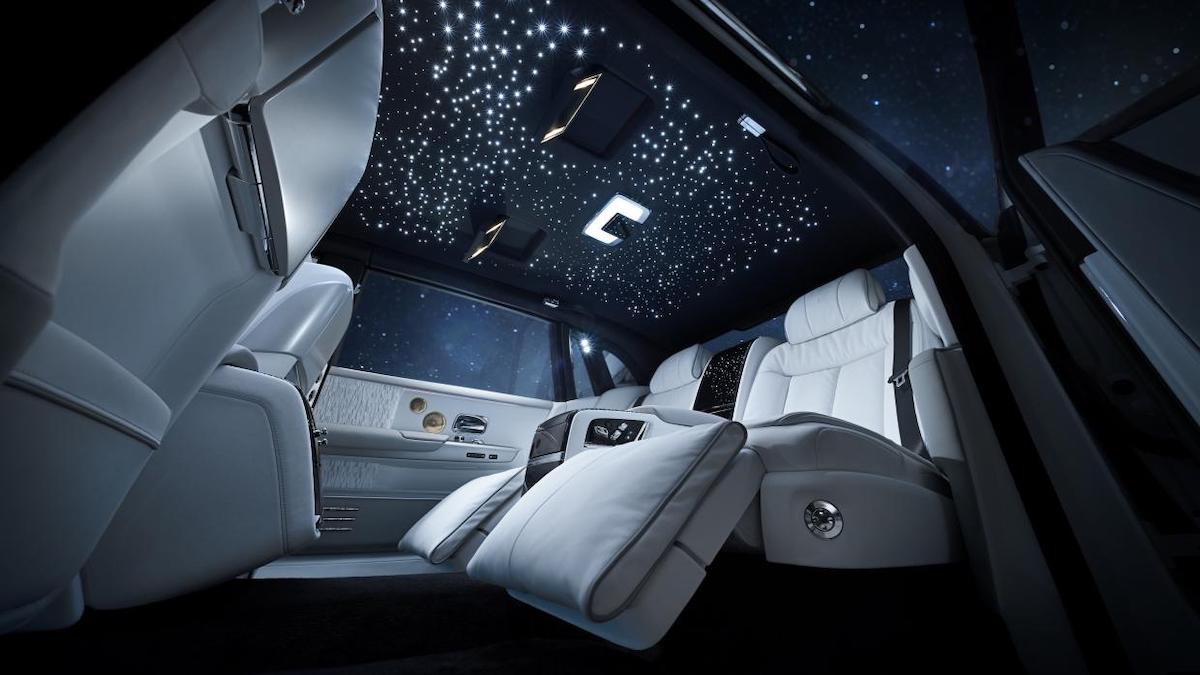 Rolls-Royce describes this Phantom as a "curation of objects and inspirations from worlds beyond earthly bounds," so the interior features such materials as space-grade aluminum and shavings of a meteorite that fell to earth in 1906.
NOTE: This article first appeared on TopGear.com. Minor edits have been made.