How premium are we talking?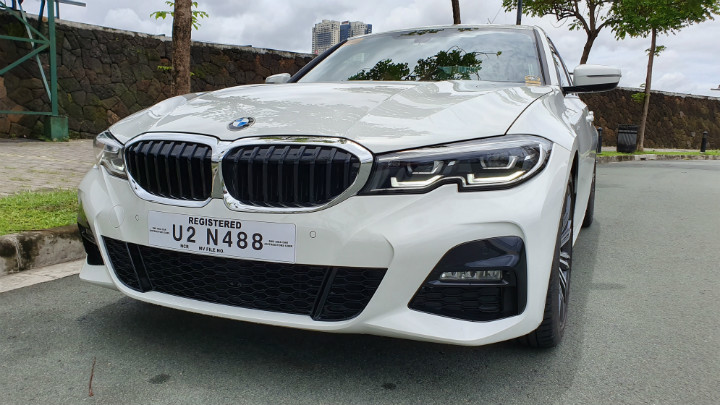 The BMW 330i M Sport sells for P4,590,000. Or more than the price of two top-spec 2WD midsize SUVs combined in local automotive parlance.
Whoa. What do you get for all that money?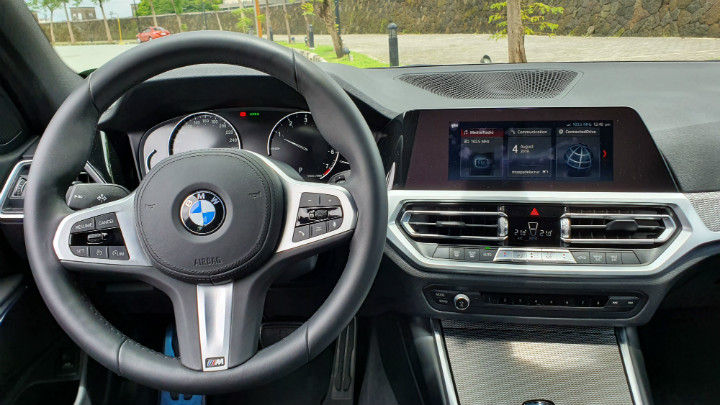 Continue reading below ↓
Recommended Videos
This premium compact sedan's features include push-button start, an auto-hold function, automatic climate control, a reversing camera with sensors, and the Parking Assistant self-parking feature. For infotainment, you get an 8.8-inch infotainment system that you can toggle via touchscreen, dial, or voice control. 
Hmm. But those features aren't all that exclusive, are they?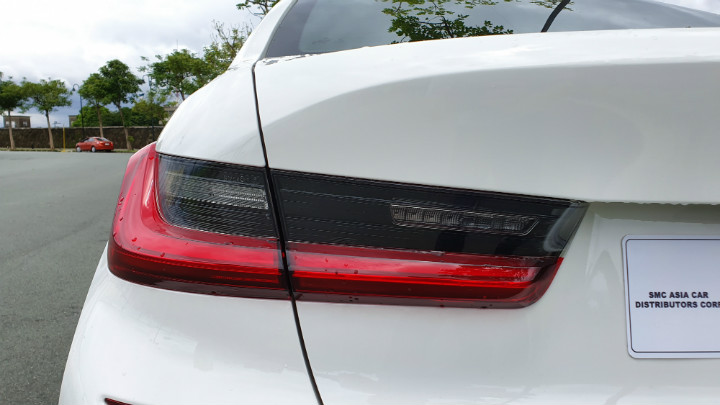 Not anymore, anyway. In recent years, it has become a lot more affordable for carmakers to put cool features across their lineup. What used to be reserved for premium models can now be found on affordable sedans and hatchbacks. Naturally, the Bimmer's build quality is top-notch, but the amenities offered aren't anything we haven't seen before.
What about the performance?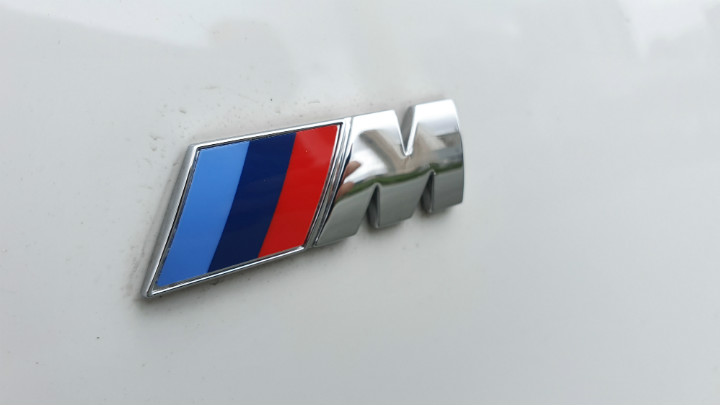 Now we're getting to the good stuff. The 330i M Sport is powered by a 2.0-liter TwinPower Turbo engine with 258hp and 400Nm, and it reminded me why cars like this cost a premium over regular sedans. Once it clicks into its ideal rev range (and provided you're in one of the more performance-oriented driving modes), power delivery is immediate, and if not for the low center of gravity and the solid chassis, you almost feel as if you're losing control.
Yet you don't, thanks to the car's agile dynamics, stiff body structure, and long wheelbase (41mm longer than the old one). Speed tops out at 250kph, while 100kph can be achieved from a standstill in 5.8sec. This model is also 10mm lower than the non-M Sport variant, which gives the car more precise handling. Add the rear-wheel drivetrain to the mix, and you get a driving experience that's rare to find in lower price ranges. 
Speaking of the stiff body structure, this car comes with M Sport suspension, which is great when you're cruising along on a perfectly flat road, but is unforgiving if you come across an unexpected pothole or if you take a speed hump too quickly. 
Nice. And it looks good, too.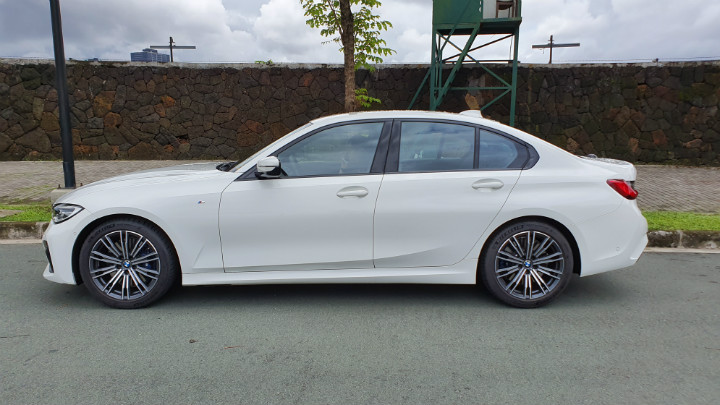 Yes. The 3-Series does a fine job of being flashy, but not too flashy that you draw everyone's attention. Up front is a fairly small kidney grille flanked by notched LED headlamps. Lines and side skirts give the body surface some edges, while the rear gets L-shaped LEDS to round out the package. 
And on the inside?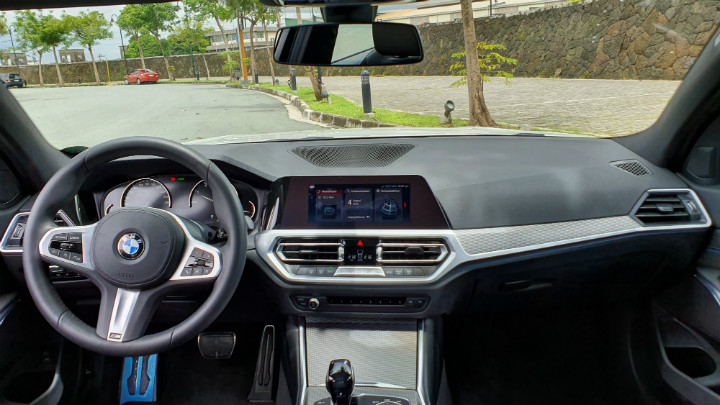 It's as classy as you'd expect. You get a beefy, leather-wrapped steering wheel, a simple but stylish digital gauge cluster, a driver-centric layout of the infotainment display and dial, and ample space to seat five. There are also USB Type C and lighter ports in the rear. Yes, the 330i M Sport is expensive, but once you're behind the wheel, it leaves no doubt that you're driving something unique.