If it ain't broke, don't fix it, right? It's a fine adage that applies to a lot of things, but certainly not to cars. Even if it has a winning formula on its hands, carmakers are always looking for the next innovation or improvement to its products—whether big or small. It's the reason that popular nameplates continue to improve with each succeeding iteration. Otherwise, we'd be stuck with the same old cars year after year. 
There was certainly nothing broken about the pre-facelift Mitsubishi Montero Sport that's been in our market since 2016. Say what you want about the design, but the fact is that it built on the previous generation's success and once again dominated its segment. But as with all cars, the time came for a mid-life-cycle facelift, and we got that earlier this year. As with most car launches, Mitsubishi was criticized for some of its changes (or lack thereof). The controversial design cues were a particular sore point for some of our readers.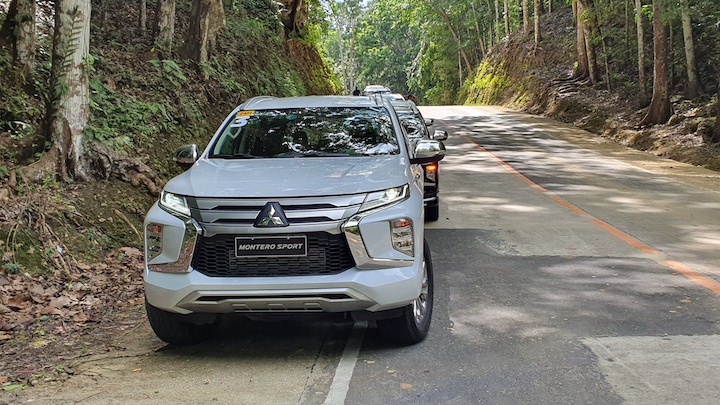 Continue reading below ↓
Recommended Videos
The last time we got behind the wheel of the Montero Sport, we were limited to doing short laps around Mitsubishi Motors Philippines' (MMPC) plant in Laguna. But really, a midsize SUV demands an open road. Nay, an open road with uphill climbs, along with heavy cargo and plenty of passengers for good measure. This time, we're with the MMPC folks in Bohol to experience the new SUV. Open roads? Check. Heavy cargo and passengers? Got it. Uphill? And then some. 
Normally, I'd be itching to jump in the driver's seat, but I already know that MMPC didn't tweak anything under the hood. Besides, my father owns the pre-facelift model, so I'm pretty familiar with the way it drives. This time, I'm actually more curious about its non-driving amenities, as this seems to be where Mitsubishi has focused its efforts. Right away, I'm happy to see that the premium look and feel of the interior has been retained. 
Chief among the changes on this car is the infotainment system. Gone is the old touchscreen, and in its place is a bigger eight-inch display with Apple CarPlay and Android Auto. The new interface is a bit easier to navigate than its predecessor, and the touchscreen is more responsive. It also now comes with HDMI connectivity, a great option if you want to screen movies on a long road trip.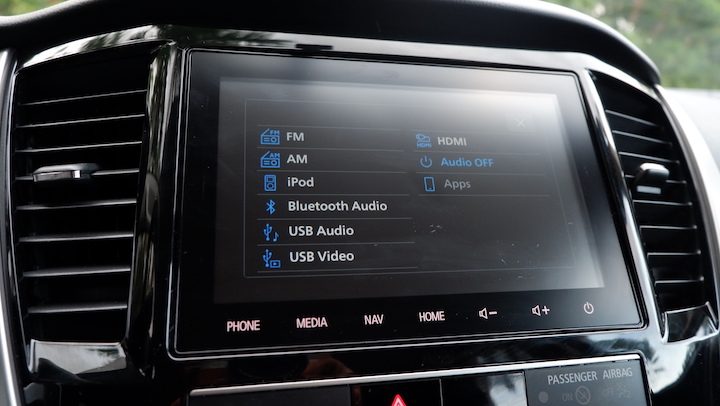 Underneath that, the A/C controls have been changed from buttons to knobs. MMPC says this is for safety reasons to avoid driver distraction, and while I do agree with the idea, I'd argue that this was a good decision for the ergonomics alone. Using knobs to adjust the cabin climate is way more intuitive than pressing a button.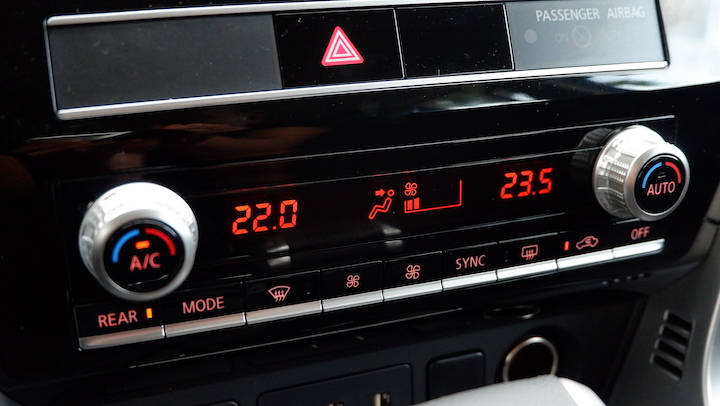 In the middle seats, passengers now have access to a USB slot and a 220V charging port, allowing them even more creature comforts. And while while not a lot has changed with the way the Montero Sport drives, there is a discernable difference in the ride quality. One of my few gripes with the pre-facelift version is that while it was comfy on smooth and slightly pockmarked roads, it did have a tendency to have a jarring feel in the back seat if the roads got a bit rougher. According to MMPC, it made some slight tweaks to the rear suspension to address this. Now, the ride is a little bit more stable in the rear. It's a small difference, granted, but one that you'd notice if you've spent enough time in the rear of the old Montero Sport.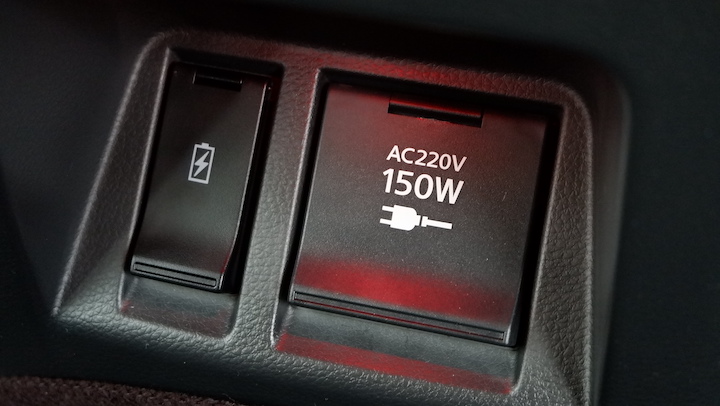 Another new addition, which I'm somewhat surprised is now included in this segment, is the power tailgate on the top-of-the-line GT variant. If you're loading cargo in the back, you can now toggle the rear door with your foot or by pressing a button, and you can also customize the door's opening height. It's a luxury which was once reserved for much pricier models, but is now available in the Montero Sport's sub-P2 million variant. 
When I finally give up my passenger seat to take the wheel, it dawns on me that this is still the leader of its segment for good reason. As we ascend the climbs and turns in Bohol with ease, I feel the agile driving dynamics and silent grunt of the 'old' model. Mitsubishi saw no reason to tweak that. Hell, they even added an auto-hold function, which is very useful in stop-start traffic. 
In an age where the question of "Who made it better?" sometimes boils down to the tiny details, the Japanese carmaker instead concentrated its efforts on offering a better experience inside the cabin. And as I charge my phone from the back seat after I've completed my share of the driving, it's something that I'm certainly not complaining about.