Grandeur. It's not a term I throw around lightly—at least not without the word 'delusions' preceding it. Yet it echoes in my mind as we coast through the United Arab Emirates in the refreshed Nissan Patrol. I consider myself lucky to be one of the first journalists to ride shotgun in one just hours after its reveal.
Yes, that's right. A dislocated elbow from an unfortunate fall several days before the flight over makes me a walking insurance nightmare, so I'm forced to do my automotive journalism from the passenger's seat. But no matter, because as far as I'm concerned, it's the best seat in the house. Nay, the world.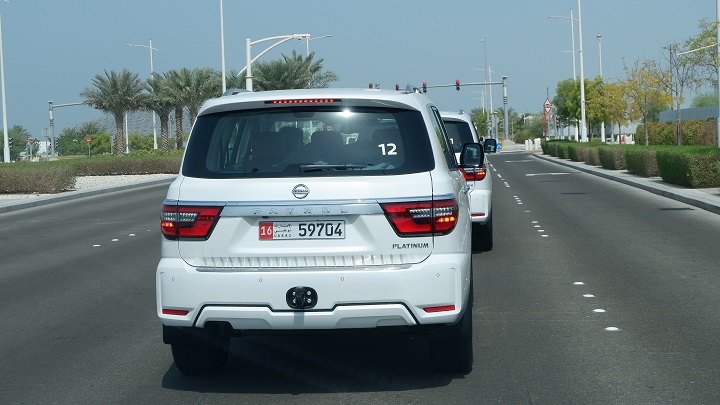 Continue reading below ↓
Recommended Videos
You see, Nissan has gone all-out to host a global launch for an end-cycle refresh, flying in journalists and representatives from all over the planet, back to where this sixth-generation Y62 model was first unveiled back in 2010. A lot of pomp and circumstance indeed, but for good reason: The Middle East is Patrol country, and the nameplate is one that represents heritage and longevity for the brand. A cursory glance outside my window plays out like a game of pendong with Patrols. 
"The Patrol is one of our longest-standing and most cherished models, with a long and proud heritage," said Joni Paiva, Nissan's regional vice president of the Africa, Middle East, and India region. "The new Nissan Patrol represents the peak of luxury and ultimate capability, and will continue to provide authentic experiences to its loyal customers in the Middle East and around the world."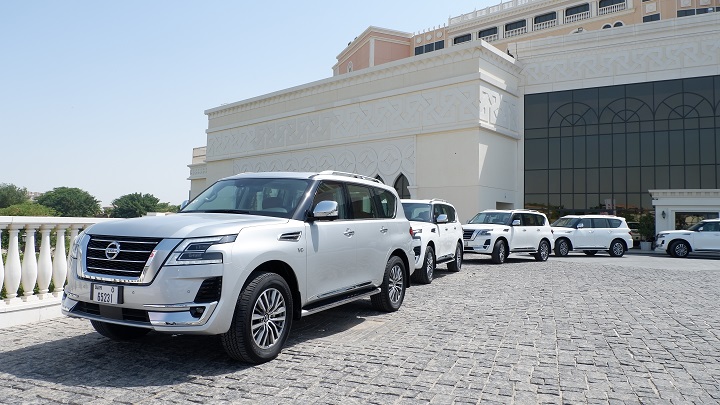 The changes might seem insignificant at first. Up front, there's a revised V-Motion grille exclusive for SUVs, flanked by boomerang-shaped LEDs. The rear likewise has new boomerang lights along with sequential turn indicators and a chrome bar etched with the Patrol nameplate. 
Inside, you get dual center displays compatible with Apple CarPlay and Android Auto. And as befits a car of this stature, there are diamond-stitch quilted leather seats with added padding. Something tells me the guys who designed these once worked for La-Z-Boy. More on that later. 
The new Patrol is indeed a car that sums up our surroundings in Abu Dhabi. Venture outside its thick doors, and you're met with unforgiving desert heat that simply turns into stale humidity once the sun sets. The kind of place where you don't dare venture too far from indoor comfort, for fear of running out of potable water and cool shade. The kind of country where roughly 70% of electricity costs go toward air-conditioning.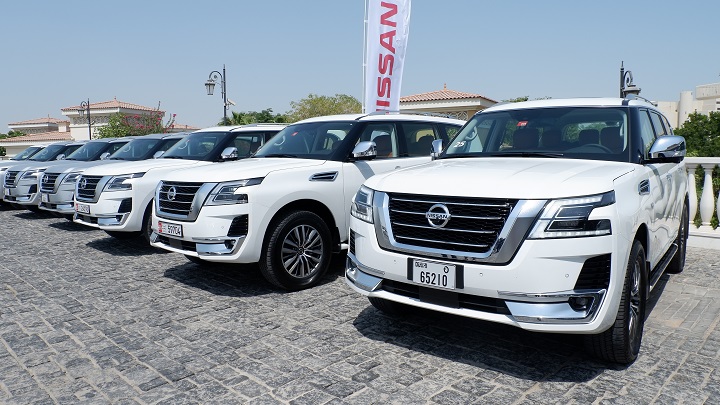 Once you're inside, though, the Patrol truly shines. And this is where the most significant changes are felt. The Nissan engineers did some tweaking to reduce the SUV's noise and vibrations, promising "a quieter, more pleasant cabin." Coupled with Nissan's legendary air-conditioning system, you truly feel as if you're riding on a rock-solid fortress on wheels. Nary a sound, or a speed bump, or even a mild desert climb will disturb your drive. Meanwhile, the La-Z-Nissan seats envelop you with a comfort normally reserved for freshly steamed hotel quilts.
The true test in these parts, though, is how a car fares when up to speed on the highway. You see, the open roads in UAE have speed limits of up to 160kph—far faster than any pace you can legally do in the Philipines. Getting to that speed is one thing, but maintaining it is the real challenge.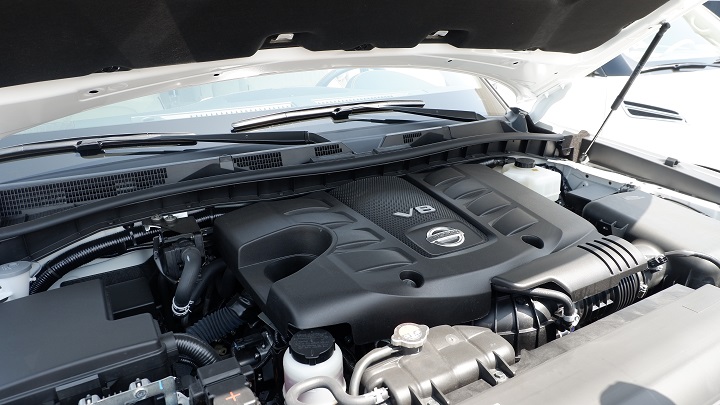 The new Patrol comes with either a 4.0-liter V6 with 275hp and 394Nm, or a 5.6-liter V8 with 400hp and 560Nm. We test the speed limit in the V8—120, 130 pass with no issues. Then comes 140, 150, still good. When 160 hits, the sensation is a little disappointing as a passenger, simply because there isn't any. No discernible wind noise, no body shudders, no change in ride comfort. I feel as if I can barely brag about getting right up to the speed limit back home. Shame. But beautiful all the same. 
"I've discovered how strong the following is, how loyal and passionate our customers are. If we take the Patrol, our research trips to the Middle East show us how high the customer's perception is—it may even be higher than how we at Nissan perceive it internally. That is very encouraging and motivating," Nissan's senior design director for light commercial vehicles Ken Lee would later say.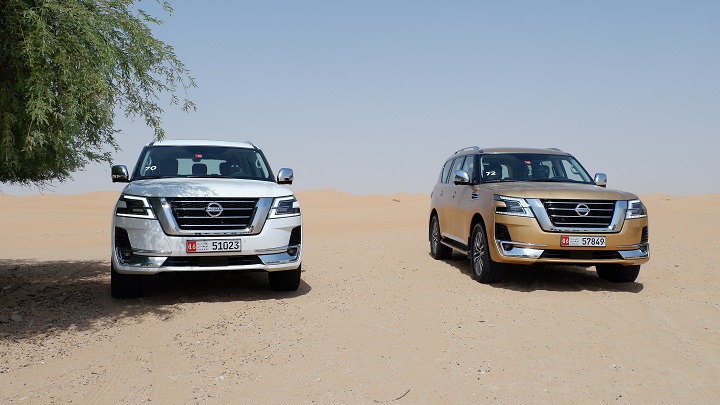 Like that of every version of the nameplate before it, this sixth-generation Patrol's lifespan runs long. Some would argue that an all-new model is long overdue, but then again, the minor tweaks in this facelift give you an SUV with all the creature comforts and on- and off-road capability you could want and then some. Ten years on, this Patrol still does the job and does it well. Is it grand? As I doze off in my leather-lined passenger seat, my body indifferent to the passing mounds of sand outside, it's hard to argue otherwise.