You may have read about our recent adventure with the Honda HR-V—here's the link if you haven't checked it out yet. During that drive, Honda Cars Philippines (HCPI) gave us the chance to try out both variants of the all-new subcompact crossover.
So far, though, I've only talked about the baseHR-V variant and the safety tech that came along with it. This time around, I'll point out the differences between the turbocharged and non-turbocharged versions. 
While this isn't an extensive review of either variant, I still reckon these first impressions will be useful for those of you who are eyeing the new HR-V but are still undecided on which variant to go for.
READ MORE ABOUT THE HONDA HR-V:
The 2022 Honda HR-V might be the subcompact crossover segment's designated survivor
Specs, prices, features: Everything you need to know about the all-new Honda HR-V
In my opinion, there are mainly three factors that buyers should pay attention to: styling, performance, and of course, pricing.
ADVERTISEMENT - CONTINUE READING BELOW ↓
Styling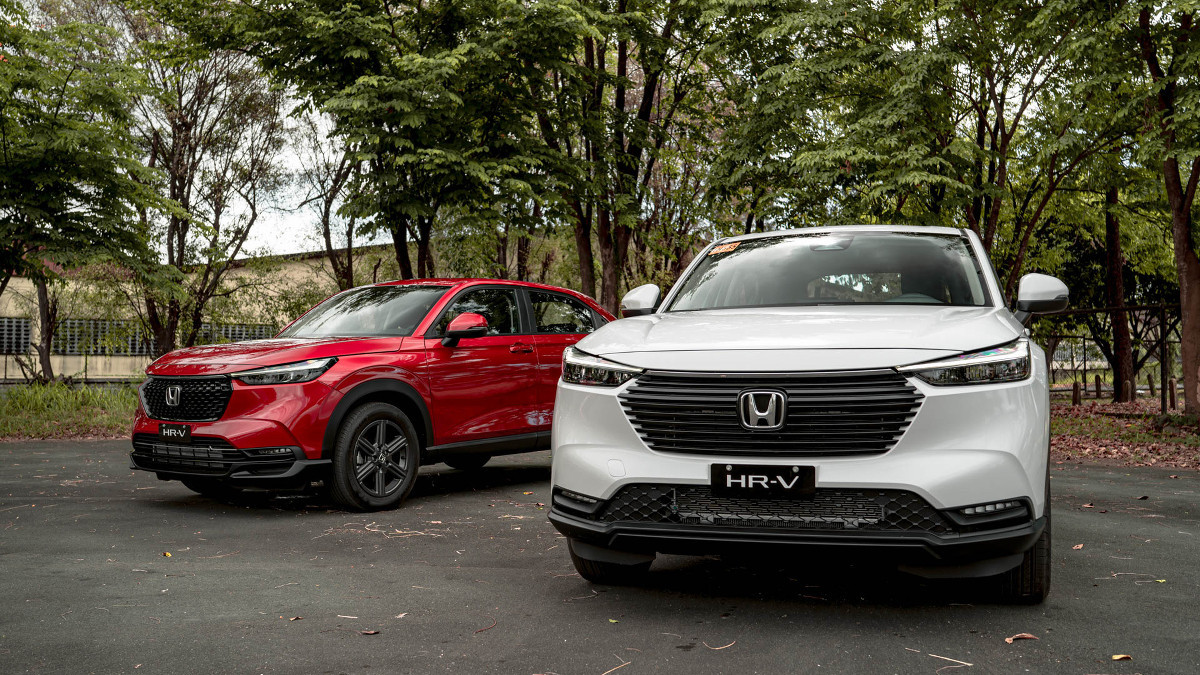 I've said this before and I'll say it again: I initially thought the top-spec HR-V with the honeycomb-like grille looked better. But after seeing the base variant with the horizontal slats on the front fascia, I knew immediately that that was the look I wanted.
ADVERTISEMENT - CONTINUE READING BELOW ↓
Recommended Videos
Not only did its front end look better up close, but the front bumper of the S trim is also a lot less bulky and has that nice mesh pattern that gives the vehicle an overall cleaner design. Luckily, local units don't get the body-colored grilles that actually looked a bit tacky in photos. 
Performance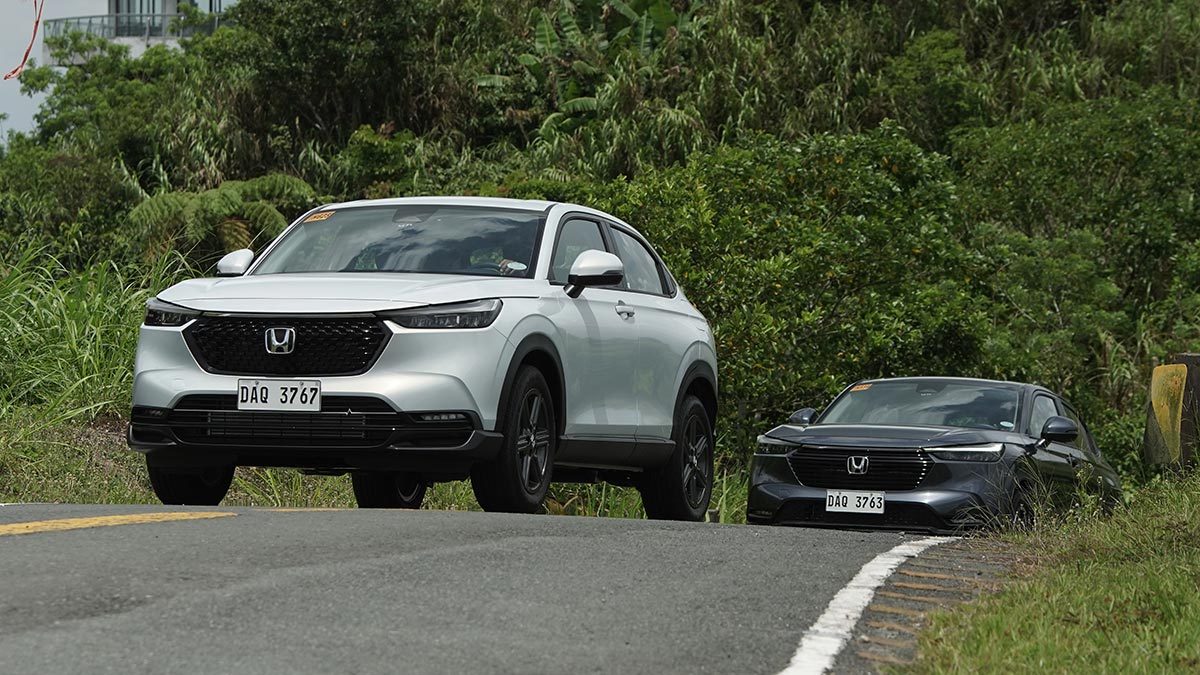 ADVERTISEMENT - CONTINUE READING BELOW ↓
Let's lay down the numbers first. The 1.5-liter naturally aspirated gasoline mill generates 119hp at 6,600rpm and 145Nm of torque at 4,300rpm.  The 1.5-liter turbopetrol, meanwhile, churns out 175hp at 6,000rpm and 240Nm of torque between 1,700-4,500rpm. Both engines are mated to a CVT.
It's already night and day just by looking at the numbers alone. The turbo not only has more power but also produces peak output at lower revs. And believe me, on the road, the difference shows.
At one point during our recent media drive, we had to climb back up from the depths of Tagaytay Highlands. We really saw then how the non-turbo HR-V that's filled to the brim had some difficulty going uphill. As for the other turbocharged HR-Vs in our convoy? They pretty much left us in the dust.
And it's not only apparent along mountain roads. On our drive back from Batangas, I had a go at the turbo myself. I could feel the difference from the get-go. Acceleration felt more instantaneous, and there was simply more power coming out from a standstill. I also didn't feel the engine grunting when I tried gunning it up to expressway speeds.
ADVERTISEMENT - CONTINUE READING BELOW ↓
MORE HONDA HR-V FEATURE ARTICLES:
Spec-sheet brawl: Honda HR-V vs. Geely Coolray vs. Ford Territory vs. Chevrolet Tracker
Size comparo: How big is the all-new Honda HR-V?
This doesn't mean that the nat-asp powertrain is a slacker, though. If you're mainly going to use the HR-V for city driving, you'll be just fine with the non-turbo variant. Besides, apart from the usual basement or elevated parking lots, when do you ever need to tackle steep slopes in Metro Manila, anyway? 
But for someone like me who traverses expressways regularly and often drives a lot through winding and uphill provincial roads, I'll have to go with the turbocharged HR-V. I'm sure those random night drives to Tagaytay will be a lot more fun with that.
I can't comment much on fuel consumption yet, as we haven't taken the HR-V out for a proper review. I also wasn't able to note the actual readings during our drive (sorry, guys), but I can remember that on most of the legs where we did bother to check, the turbocharged variant was more efficient by at least 1km/L than its stablemate.
ADVERTISEMENT - CONTINUE READING BELOW ↓
Pricing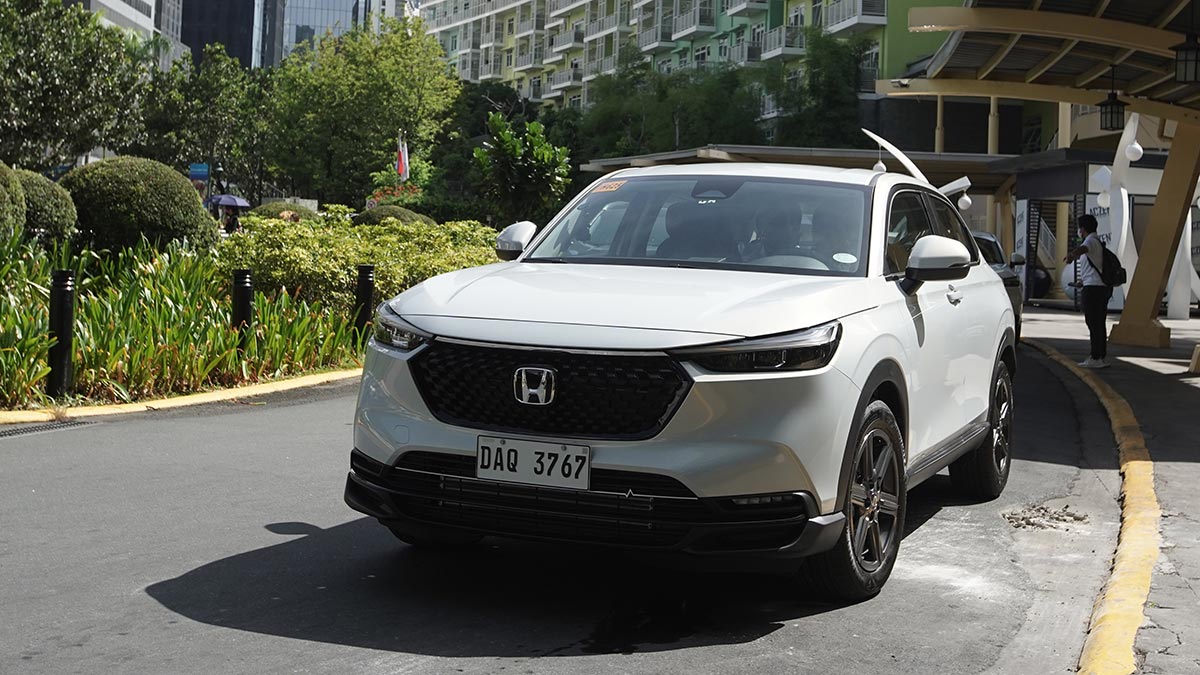 Even if the stark differences between HR-V variants can be found under the hood, I strongly believe pricing will still be the biggest deciding factor for a lot of car buyers.
The 1.5 S goes for P1.25 million while the 1.5 V Turbo sells for P1.598 million. If budget isn't an issue, then by all means, go for the pricier variant. But if you're keen on getting more value for money, the lower trim is an ideal pick.
ADVERTISEMENT - CONTINUE READING BELOW ↓
See, you're actually getting a lot of car with this base trim. Honda Sensing comes as standard in the all-new HR-V, so the S variant gets all the safety features including the collision-mitigation braking system and adaptive cruise control that the top-of-the-line HR-V does.