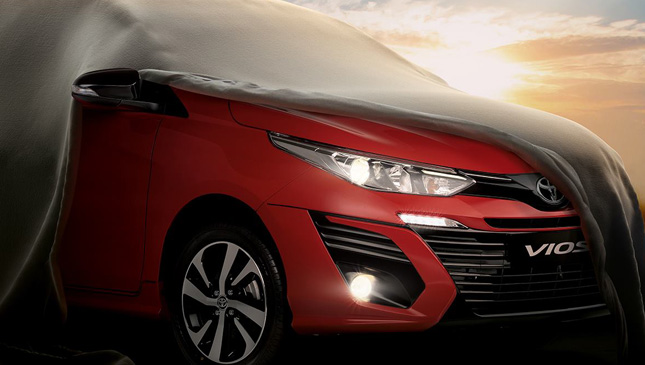 The new Toyota Vios is so close to being launched you can almost smell its new-car scent. Currently, Toyota Motor Philippines is busy preparing a marketing blitz that befits the introduction of the former number one model in our country (before TRAIN-terrified consumers catapulted the Fortuner to number one status last year).
From a certain perspective, you wonder why there's a need for a massive campaign for a model that will sell like iPhones in Christmas. Toyota PH can just hand out fliers and the new Vios will still be snapped up by sales reps, young families, students (or parents, rather) and transport fleets like taxis and Grab cars.
Speaking of the latter, I've had a lot of experience riding in the back seat of Vios sedans because of Grab rides. And while it's a roomy, handsome sedan, I can think of several improvements for the next generation. These are things I've noticed after hours sitting in the back, so my observations will be skewed more toward passenger concerns.
ADVERTISEMENT - CONTINUE READING BELOW ↓
Here they are:
1) A rear passenger cabin light
I still pay for my Grab rides with cash, and at night I have to count bills near the driver when it's time to pay, because the only cabin light is in front. Yes, I can prepare the amount I'm supposed to pay ahead of time, but I also want to verify one more time that I'm handing over a P20 bill instead of a P500 bill. And I want to check the back seat before I leave to make sure I haven't left anything behind.
2) A stronger A/C
During summer, what comes out of the Vios's A/C vents isn't a cooling breeze, it feels like a mouse exhaling. Practically nothing from the vents reach the back seat. I have to ask the drivers to kindly dial up the interior climate a notch or two. Unlike Nissans and Hondas, Toyotas have never been known for their strong A/C. I hope this is miraculously fixed with the new-generation Vios.
3) A roomier rear footwell
When I step out of a Vios after I reach my destination, my large feet sometimes snag the small opening of the footwell. It's easy to trip when you're trying to make a quick and clean exit.
4) A sturdier back seat
In some older units, I noticed rear benches beginning to detach from the backrest. This is most likely due to recurring sittings from passengers. While anything subjected to repeated use will eventually give, this is something I noticed with Vios models in particular. Knowing their benches get sat on more than any car model in the Philippines, Toyota should reinforce it so it'll hold together better in the long run.
5) Rear USB ports
Would be nice.