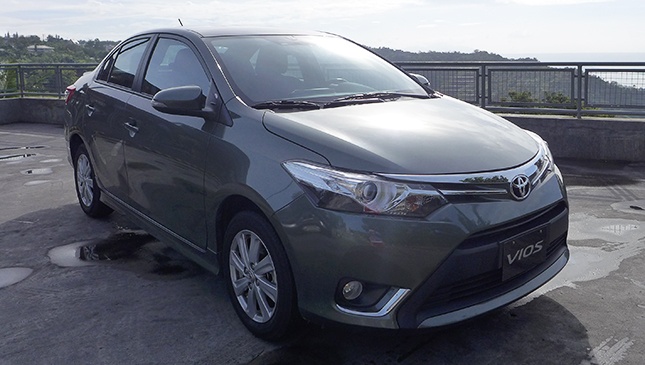 Today marks the day of our independence. Well, nowadays, it does, because it used to be July 4. But before that it was June 12, or maybe April 12, depending on whether you start counting independence from the time we proclaimed it or the time it was given to us.
ADVERTISEMENT - CONTINUE READING BELOW ↓
Either way, June 12 is a day of pride for every Filipino. And in celebration of Filipino pride, lets check out some of the most popular cars assembled by Filipino hands, ranked in terms of sales volume from lowest to highest. Saluting not just the cars themselves, but the patriotic Pinoys who buy anything "Proudly Philippine Made."
1) Mitsubishi L300
The truck that almost singlehandedly carried the Philippines across the last four decades may be in its twilight years, but it is still going strong. What is a Pinoy action movie without an L300 full of kidnappers?
2) Isuzu D-Max
The latest in a long line of Isuzu trucks, the D-Max may not be the fastest or most sophisticated truck out there, but it's rugged, dependable and tough enough for anything. Just ask Derek Ramsay.
3) Isuzu Crosswind
Another truck as old as time, or nearly so, the Crosswind soldiers on as an OFW favorite. For the marinero who's only home three months out of the year, having a car that never changes is a comfort in today's fast-changing world. It's not the most exciting car on the market, but it certainly gets the job done.
ADVERTISEMENT - CONTINUE READING BELOW ↓
Recommended Videos
4) Hyundai Eon
The Eon may be the most diminuitive car on this list, but it has a big heart. Well, no, it doesn't. It has a very small heart. At 800cc, the Eon has less engine displacement than a Coke Litro—also Philippine made.
5) Honda City
With the latest upgrade, Honda's perennial best-seller further cements its position as one of the most aspirational sedans on the market. With a rorty 117hp 1.5-liter engine, unmatched legroom, and a bevy of high-tech features, it fills in a spot in the market once occupied by its bigger brother, the Civic, which was once made here, too.
6) Mitsubishi Mirage G4
Mitsubishi's newest sedan might not be as gee whiz as the Honda City, but a fuel-efficient 1.2 liter engine make it a green choice for urban commuters and Uberistas. And with Mitsubishi's massive investment in local production, now it's the patriotic choice, too.
ADVERTISEMENT - CONTINUE READING BELOW ↓
7) Mitsubishi Adventure
Another true survivor, the Adventure is the last of the original FX Taxis, Generation X's own Uber revolution. Serving a rising market of middle-class students and commuters growing out of jeepneys, these FX taxis revolutionized inner-city commuting. Though UV Express vans might be the new public utility hotness, no white van will ever be as cool as the Adventure's commercial jingle.
8) Toyota Innova
It's no surprise that the Innova is the best-selling MPV in the land. Tracing its lineage back to the legendary Tamaraw FX, the prototypical Asian Utility Vehicle, the Innova has brought the AUV fully into the 21st Century. A giant leap forward versus its Revo predecessor, thanks to its high-tech direct injection engines, the Innova just keeps getting better and better. With its powerful 2.8 liter direct injection diesel, the Innova is the most sophisticated MPV in its market segment. And it just gets better with age.
ADVERTISEMENT - CONTINUE READING BELOW ↓
9) Toyota Vios
With its recent facelift, the Vios has received a new dual variable valve engine and a continuously variable transmission. Changes which promise excellent economy. Of course, they could do even better by putting our Aero-Vios concept into production, but as the plucky sedan outsells the next four best-selling sedans combined, perhaps Toyota doesn't need our help. The Vios is a real sales success. One that is proudly Philippine made, supporting thousands of Filipino workers, in everything from production to distribution to sales.
Know what else is Philippine-made? Top Gear Philippines magazine. Pick up a copy, if you can. Motoring writers need to eat, too, you know.