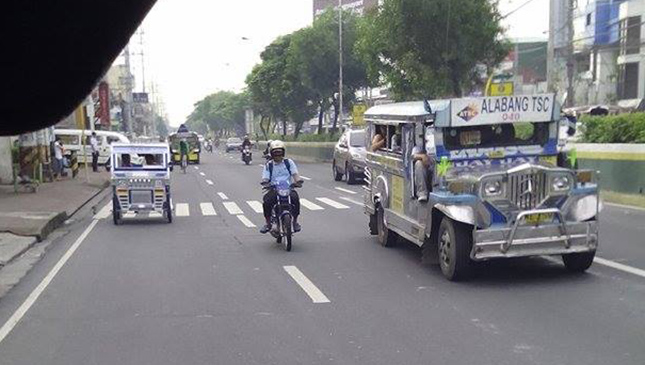 So a guy by the name of Zaph Castillo spotted this on some road south of the metro. What is it exactly? It's too small to be an owner-type jeep, but also too fancy-looking to be a pedicab tricycle.
As the unidentified cruising object drew closer, it became clear what it really was: a human-powered do-it-yourself quadracycle. It was carrying two passengers at the time. You could even see through the front grille the legs of the passengers, presumably furiously pedaling away to make that thing move.
We're curious to see what the interior looks like, or find out if the headlights really work.
Ah, the things you see on Philippine roads. Is it road-legal? Most likely not. But you've got to give mad props to its builder.
Photos from Zaph Castillo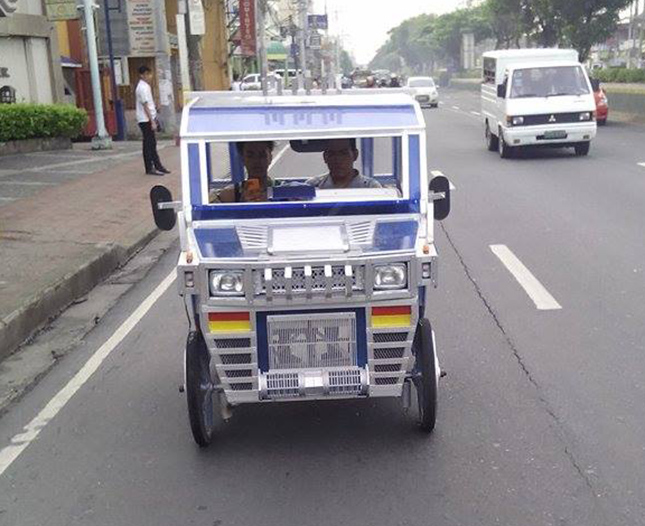 Continue reading below ↓
Recommended Videos