Thank God April 1 is over and done with so we can go back to believing people once again. Okay, fine, we'll admit—we thoroughly enjoyed that little prank we pulled a few days ago. There's a bit of juvenile joy to getting people's attention, then seeing the looks on their faces when they find out they've been misled.
It turns out that some of our favorite carmakers are just as immature as we are. Here are some of the funniest pranks that car companies pulled off this April Fool's Day.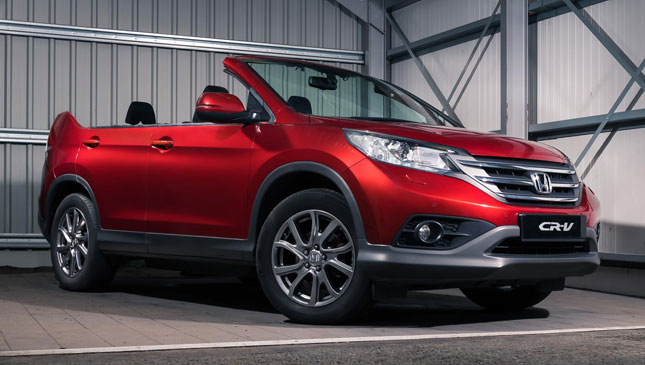 1) Honda's topless CR-V roadster.
We're glad that this was just a prank, because this chopped-up version of Honda's compact SUV is about as attractive as holding in your pee during rush hour. Honda's UK office apparently took an angle grinder to the CR-V's pillars to make it into a no-roof convertible, rendering it structurally unsound and totally undriveable. Still, it's great for summer days, albeit being "completely useless for the two-day British summer which traditionally occurs in May."
Continue reading below ↓
Recommended Videos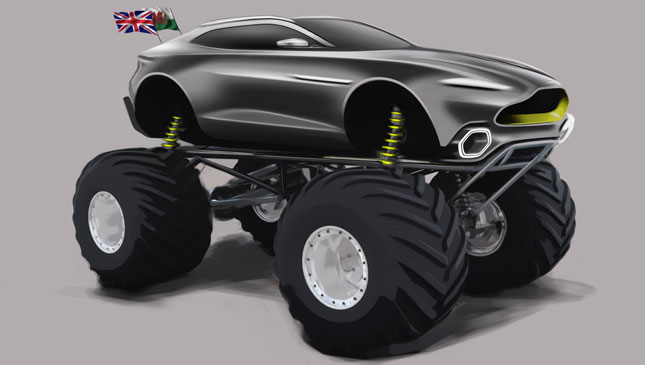 2) Aston Martin launches 'Project Sparta' monster truck.
THIS...IS...wait, what? If you thought the British carmaker was only good for elegant grand tourers, think again. Aston Martin apparently wants to enter the world of monster trucks with this thing. Basically, they slapped on some gigantic tires (and some tiny flags) onto said grand tourer. Oh, and it'll share an engine with the 1,100hp Valkyrie AMR Pro.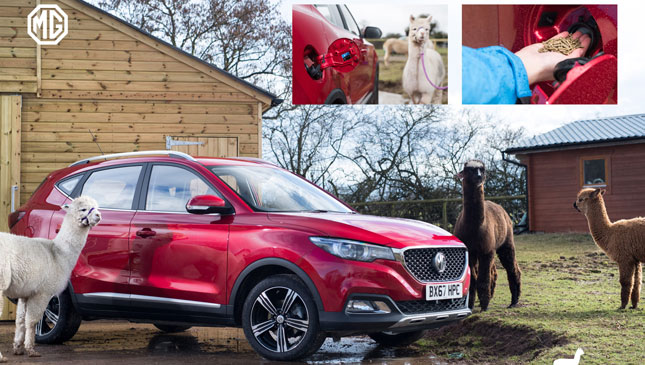 3) MG Cars thinks horsepower is so last year.
While other carmakers measure their cars in horses, MG has decided to use another four-legged mammal instead. The British company announced that its cars will now be powered using alpaca waste. Something about sustainable energy and pellets. Yeah, it doesn't make much sense to us either.
4) McLaren is run by tape measure-addicted androids.
You might've wondered during an idle daydream or two about what kind of engineering wizardry happens behind the scenes at companies like McLaren. It turns out that their success has less to do with magic and more to do with drab drones who walk and drink tea in sync. They also measure things. All the things.
5) Skoda's noise-canceling headrest.
Now this is one prank that we actually wish was true. If the noise inside your cabin gets too much, Skoda's driver's headrest now emits 'anti-scream sound waves' that somehow block out the yelling behind you without compromising your ability to hear everything else. This would be great for all those times we wanted to drown out an annoying backseat driver.
6) Hyundai tests its cars on...chocolate?
To get the best out of the i30 N Performance, Hyundai apparently has a sweet trick up its sleeve. The Korean company has a corner on its test track that's lined with cacao. Then their mad scientists assess the surface and make notes about the car's suspension and handling. We're guessing the cacao was later used to make some 'rocky road' ice cream.