A mass-market label doesn't necessarily mean a car is any less safe than its more premium counterparts. Toyota—which is one of the most attainable brands in the Philippine market—is proof of this.
Most of the Japanese carmaker's current offerings in the Philippines, from budget-friendly vehicles like the Vios and the Yaris, to more upscale products like the Camry, boast five-star safety ratings courtesy of ASEAN NCAP, our region's governing vehicle safety body.
If you're planning on buying a Toyota, below are the ASEAN NCAP crash-test results of its entire 2019 Philippines lineup.
Keep in mind that the agency's rating system was recently adjusted, so some cars' results will vary depending on what year they were tested, and updated models carry the same results as their pre-refresh versions. Also, newer cars like the RAV4 and the Hiace have yet to be tested, and the Toyota 86, the Land Cruiser, the Alphard, and the FJ Cruiser's results are unavailable.
Toyota Hilux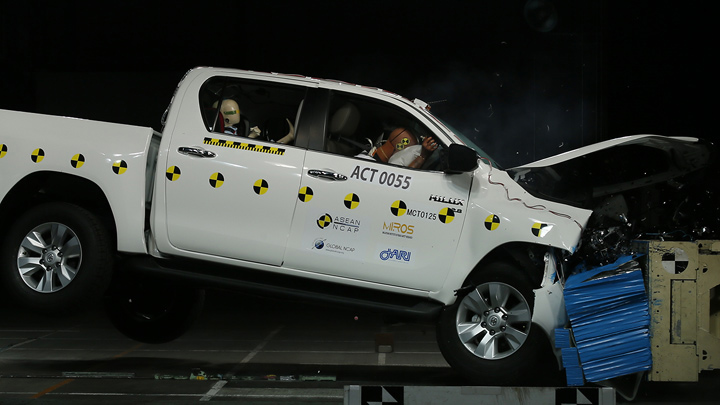 Continue reading below ↓
Recommended Videos
Adult occupant protection (AOP): 14.53 points (with electronic stability control)
Child occupant protection (COP): 71% compliance
Overall: Five-star AOP, four-star COP
Toyota Fortuner (shared with Hilux)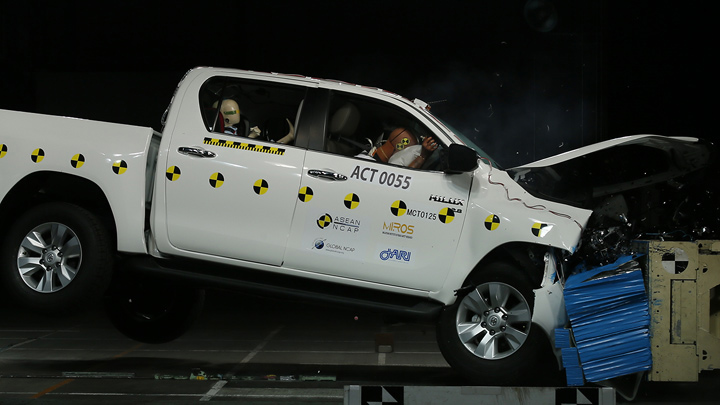 AOP: 14.53 points (with electronic stability control)
COP: 71% compliance
Overall: Five-star AOP, four-star COP
Toyota Camry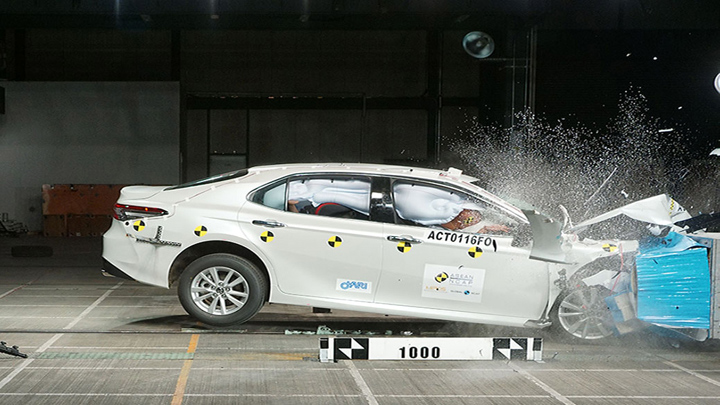 AOP: 35.31 points
COP: 44.44 points
Safety assist: 14.22 points
Overall: 91.47 points, five-star overall rating
Toyota Rush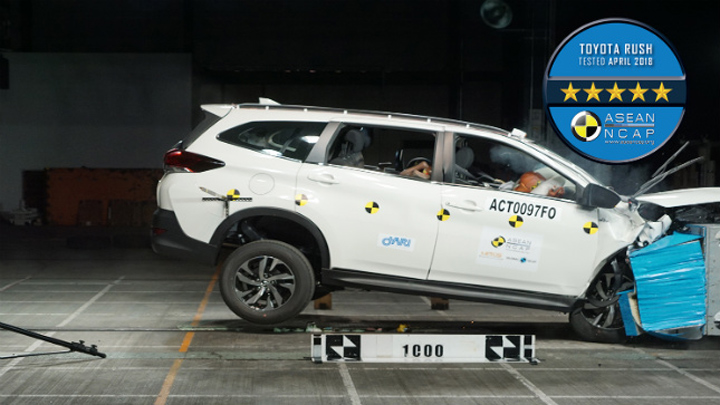 AOP: 43.25 points
COP: 21.33 points
Safety Assist: 19.44 points
Overall: 84.03 points, five-star overall rating
Toyota Vios (shared with Yaris)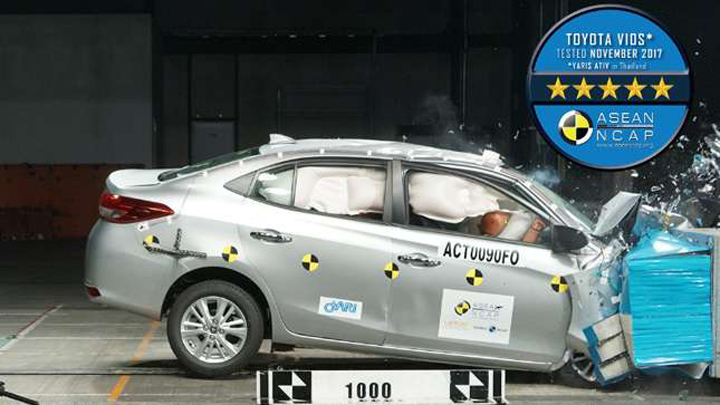 AOP: 44.7 points
COP: 21.66 points
Safety assist: 15.28 points
Overall: 81.63 points, five-star overall rating
Toyota Yaris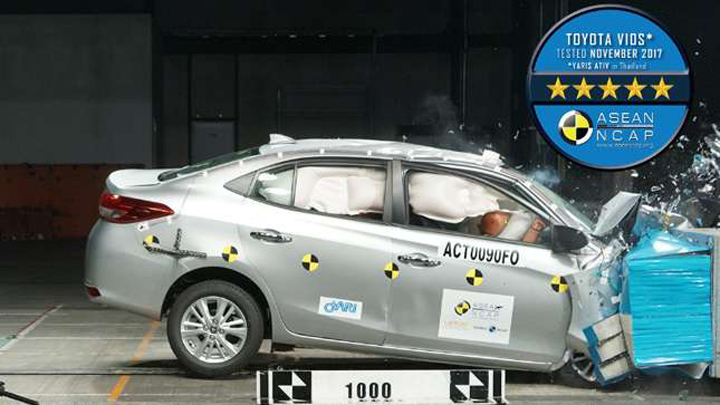 AOP: 44.7 points
COP: 21.66 points
Safety assist: 15.28 points
Overall: 81.63 points, five-star overall rating
Toyota Innova (electronic stability control, five airbags)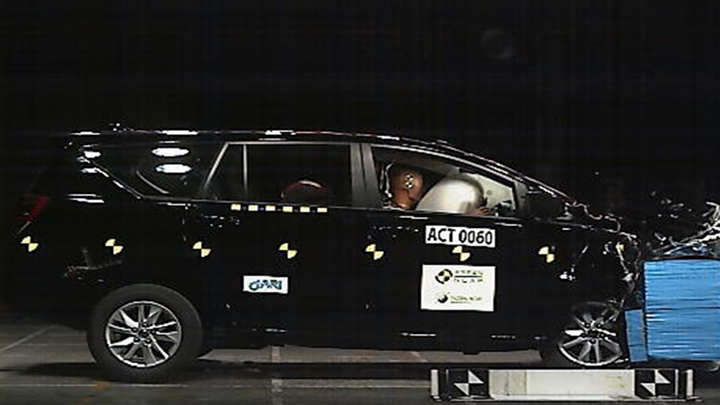 AOP: 14.10 points
COP: 76% compliance
Overall: Five-star AOP, four-star COP
Toyota Innova (no electronic stability Control, three airbags)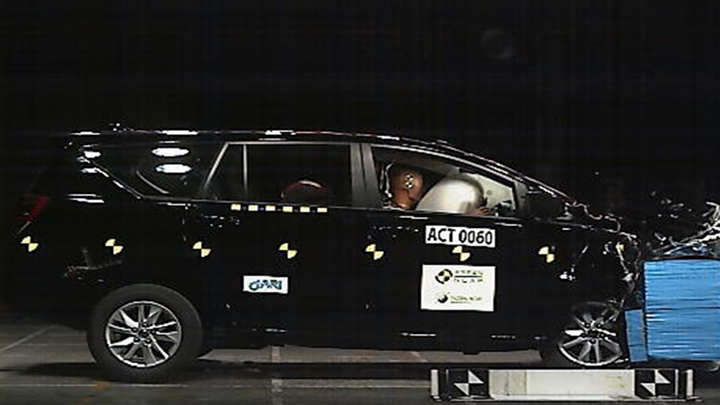 AOP: 14.10 points
COP: 76% compliance
Overall: Four-star AOP, four-star COP
Toyota Corolla Altis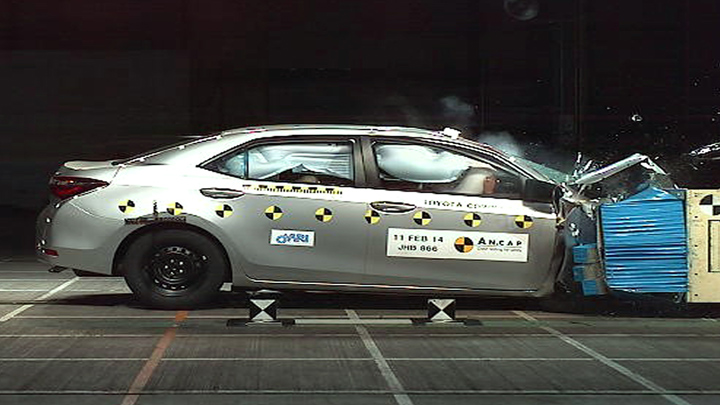 AOP: 14.88 points
COP: 78% compliance
Overall: Five-star AOP, four-star COP
Toyota Wigo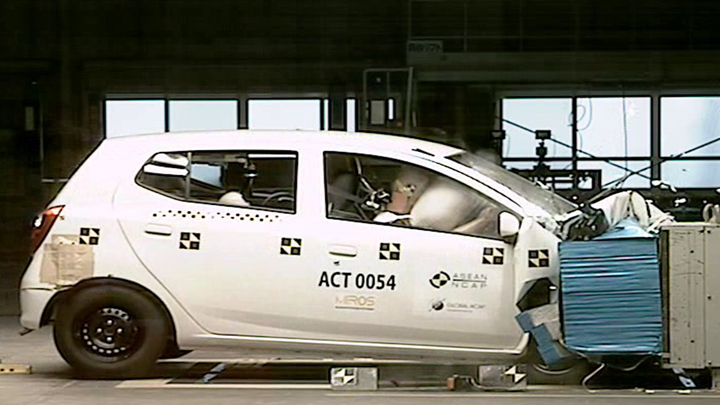 AOP: 12.84 points
COP: 82% compliance
Overall: Four-star AOP, four-star COP
Toyota Avanza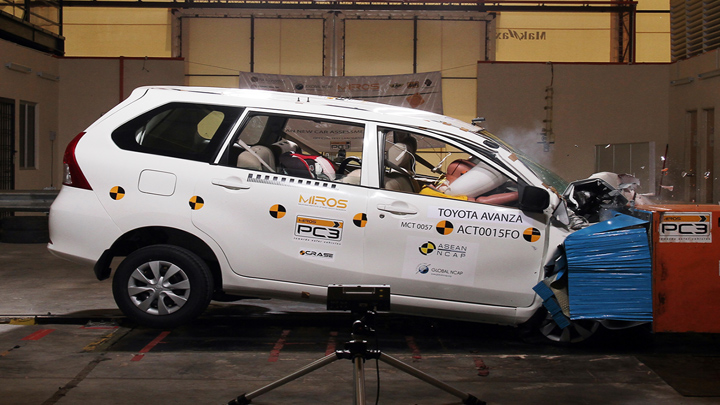 AOP: 12.98 points
COP: 38% compliance
Overall: Four-star AOP, 38% COP compliance