How many great drivers announce their arrival by bossing unholy weather conditions? Rain is the great leveler, and 35 years ago, on April 21, 1985, a young Brazilian driver called Ayrton Senna scored his first win in Formula 1 in the slipperiest of conditions. He was behind the wheel of a JPS Lotus 97T, and the venue was Estoril, home of the Portuguese Grand Prix. It was only his second race for the great British team and his 16th F1 race, and he would win 41 overall.
Few who were present that day will forget what they witnessed. Senna had woven a similar sort of magic in a rain-sodden Monaco the year before, but the race had been stopped before he could overhaul Alain Prost and take the win that was assuredly his. This time, he vanquished everyone in a manner that laid down a once-in-a-generation marker. He was 3sec ahead of teammate Elio de Angelis after the first lap, 17.5sec clear by lap 10, and 55sec ahead of the rest of the grid on lap 31. This was a race in which he maxxed out on pure, unadulterated driver skill, something Senna had in abundance and could now demonstrate.
Continue reading below ↓
Recommended Videos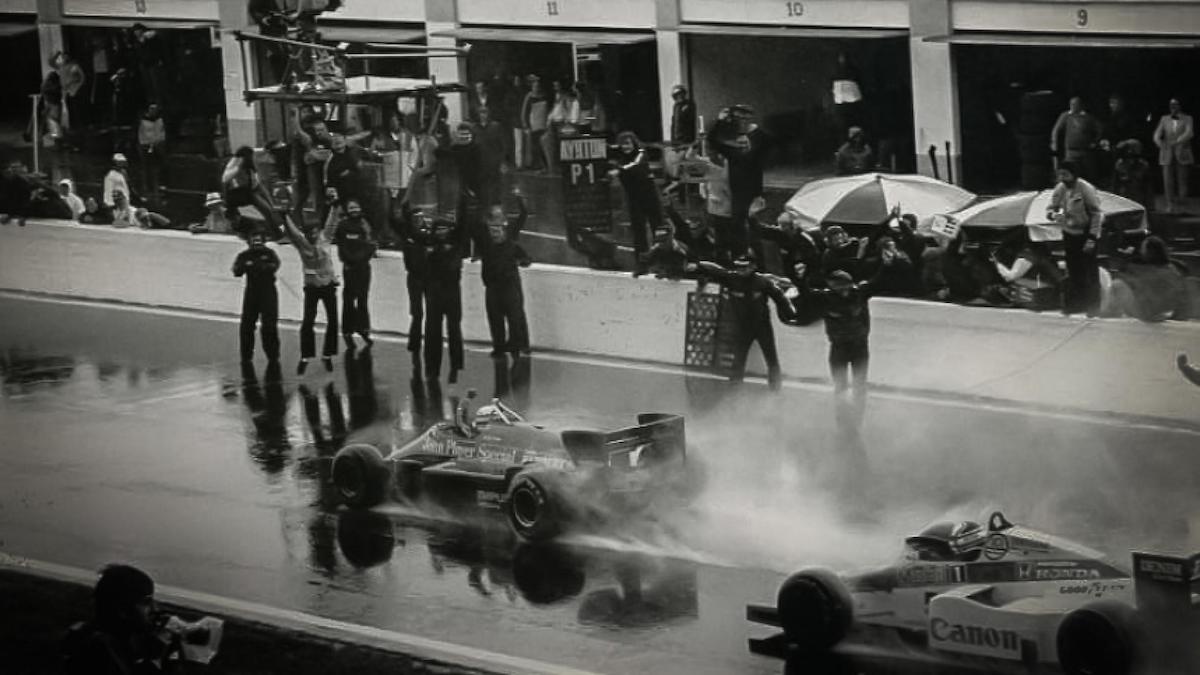 Amazingly, the 97T had never been tested in the wet, so this was also an adventure into the unknown. Following a transmission problem in the morning warmup, the car had received an engine and gearbox change. "My car was perfect, I have to say that," Senna said afterwards. "Only the carbon-fiber brakes were difficult—but the conditions today were not good for them...I couldn't use maximum revs anywhere, not even on the straight."
Some years later, he later added: "It was a hard, tactical race, corner by corner, lap by lap, because conditions were changing all the time. The car was sliding everywhere—it was very hard to keep the car under control. Once I had all four wheels on the grass, totally out of control, but the car came back on the circuit. People later said that my win in the wet at Donington in '93 was my greatest performance—no way! I had traction control!"
Senna's connection with the car was quasi-spiritual, a gift he would refine in the coming years. Chris Dinnage, his chief mechanic that day in Portugal and now team manager of Classic Team Lotus, remembers the day well.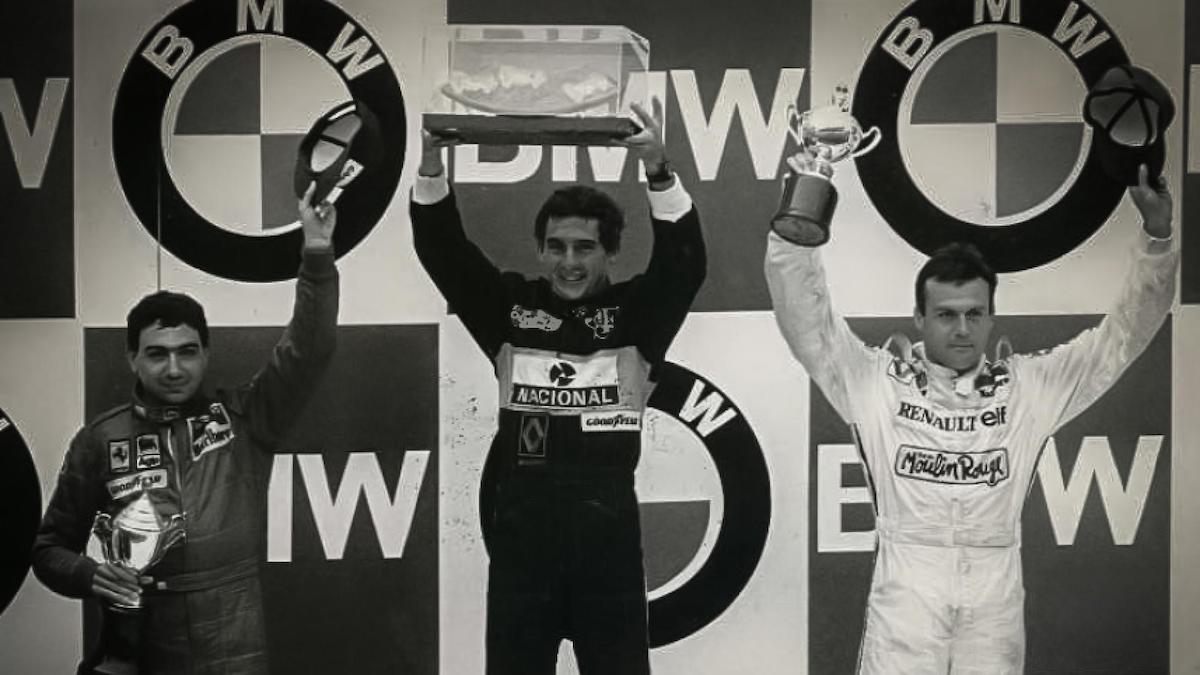 "That was the first time he'd driven in those conditions," Dinnage recounts. "Estoril was when he really hit the scene, because people sat up and thought, 'Hang on, he's lapped almost everybody,' and we knew we had something pretty special. Ayrton had the same raw pace as everyone else, but he was only using 50% of his capacity as a human to drive the car at full speed, leaving him the other 50% to be really aware of everything that was going on around him. His concentration levels were unparalleled—I've never met anyone else like him."
(To mark the anniversary, Classic Team Lotus has released previously unseen images of Ayrton Senna with the 97T, and Chris Dinnage can be heard reminscing about working with him on the US LOT sessions, available on Apple Podcasts, Spotify, and ShoutEngine.)
NOTE: This article first appeared on TopGear.com. Minor edits have been made.