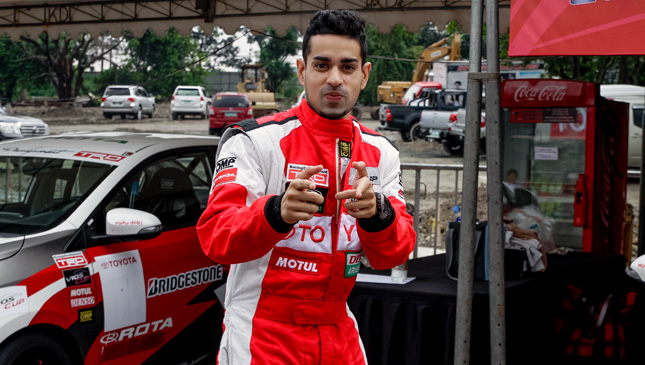 We bumped into radio host and Vios Cup driver Sam YG last night, and we asked him what his current car is. He said that his everyday car is a Kia Mohave, but he also told us about a high-end car he had recently acquired and which had become known to his avid fans as the "Yellow Vios."
The moniker came about because Sam didn't want the public to know the make and model of the car in question, as he could be the subject of a lifestyle check by our very trustworthy government. During his popular Boys Night Out radio program on Magic 89.9, listeners would call to say they had spotted Sam driving the expensive car, and so the teasing would begin. To downplay the story, Sam would say "it's just a Vios," in obvious reference to the fact that he drives in the Toyota Vios Cup racing series.
According to Sam, he got the car secondhand, with some 10,000km on the odometer. It was still pricey nonetheless. We asked him if we could reveal the car's true identity, but he was reluctant. Instead, he allowed us to conduct a poll (see below) to let people guess the car's make and model. We included six choices to make it a little challenging.
Continue reading below ↓
Recommended Videos
Can you guess?
[poll]628[poll]