Hazardboy
This shop is along Daang Hari in Alabang, within the compound of the Phoenix gas station in the area. It offers plenty of services like auto detailing, full automobile wraps, and polishing your headlights and putting protective film on them. They also do some light repairs and maintenance.
I have also seen them swap engines in a Yaris from the stock 1.5-liter 1NZ engine to a 1.8-liter 2ZZ from a Celica. They also offer plenty of speed parts should you be so inclined. There are days that going into this shop is like entering a high-end car show—exotic cars galore!

Despite their name, I can say that I'm generally satisfied with the work here. I've had headlights polished and film-protected at this shop. I've also had tinting jobs done here and a complete HKS exhaust system installed in an Evo X. 
Should you want something to eat while waiting for your car, there are plenty of restaurants just across the road at the Seaside Alabang. There's also a Landers Supermarket beside that.

Customer's Cradle
ADVERTISEMENT - CONTINUE READING BELOW ↓
This shop is along Daang Hari, within Bacoor. Its services are mostly for general repair and maintenance, and they're also a dealer of Yokohama tires. It's a very well-equipped shop with more than a dozen lifts, and two alignment racks.
I've had plenty of maintenance work done here and I'm very happy with the work they've done on my cars. They have a very comfortable customer's lounge. And should you get bored or hungry while waiting for your car, Evia Mall is just across the creek beside it.

XOX Car Service Center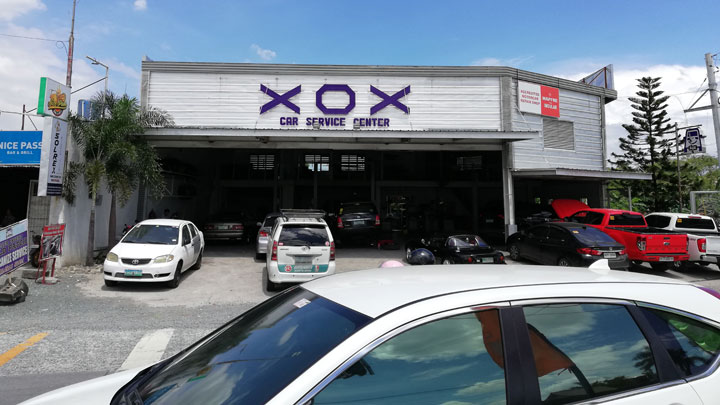 This establishment offers general repair and maintenance of cars and trucks. However, I have not had anything done at this shop. It does look like lots of people have their cars fixed here as it's quite full whenever I drive past.
They also have a customer's lounge where you can sit while waiting for your car. Should you get bored or hungry, Vista Mall is about a 300m jeepney ride away. Also, there's a motorcycle dealer just a short walk away where BMW and Yamaha bikes are sold.
ADVERTISEMENT - CONTINUE READING BELOW ↓
Recommended Videos