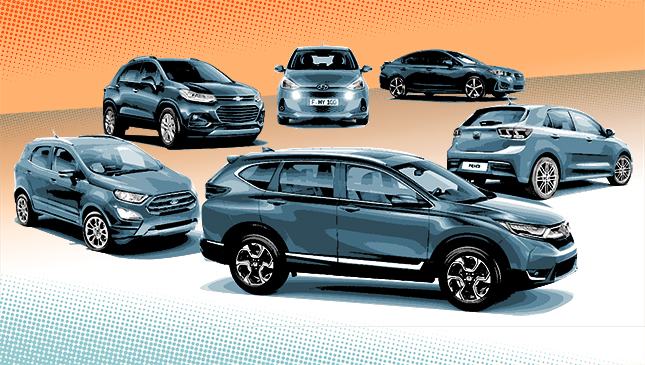 The past 12 months were an exciting time for the Philippine car market. We saw the launch of the all-new and totally badass Honda Civic, the surprise appearance of the Mazda CX-3, and the long-awaited arrival of the Nissan GT-R, just to name a few.
With 2016 almost done, it's time for us car fanatics to look ahead to what's coming next. Here are the cars that the Top Gear PH team are looking forward to in 2017. Some are almost guaranteed, others are long shots, but we're excited about each and every one.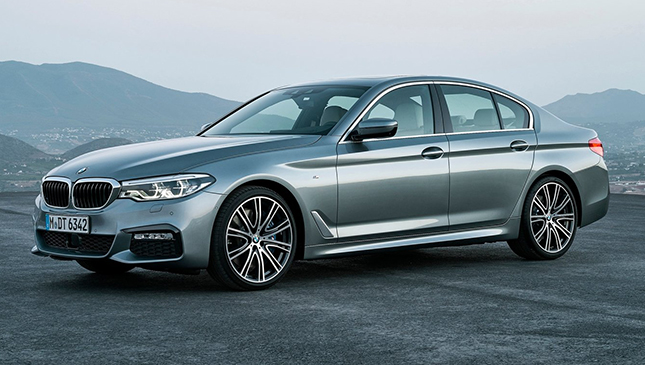 Continue reading below ↓
Recommended Videos
*BMW 5-Series
It's a little hard to believe that the 5-Series is already in its seventh-generation, but yeah, it is. The latest iteration of the premium German midsize sedan promises more tech, more power (the fastest variant packs a twin-turbo V8 with 462hp) and more executive-level niceties. For those of you who can afford it, you'll be basking in one of the industry's plushest cabins come 2017.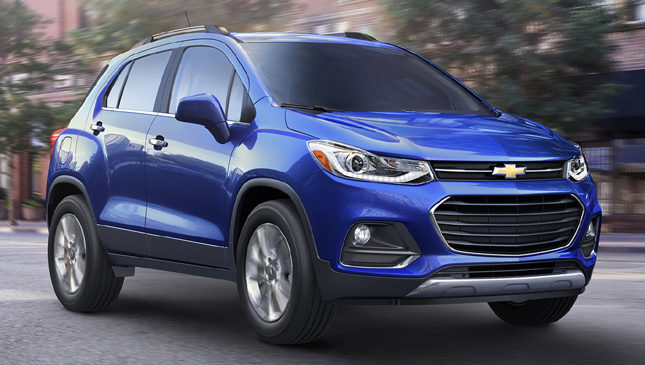 *Chevrolet Trax
Believe it or not, the Trax is one of the top three best-selling crossovers in the world. The once-friendly Chevy is now all grown-up after a refresh. It features a much more menacing facade on the outside, and a bit more style on the inside. It's also got new safety niceties like like forward collision warning and side blind zone alert.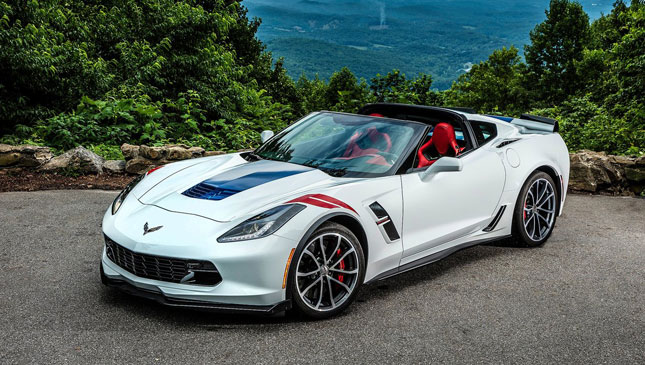 *Chevrolet Corvette
Word is that the local distributor, The Covenant Car Company Inc., will finally bring this beast in. The 650hp Z06 would be nice, but we'd be content with the 460hp Grand Sport. True, the market for this in the Philippines would be very niche, but us mere mortals would gladly settle for seeing one along SLEX.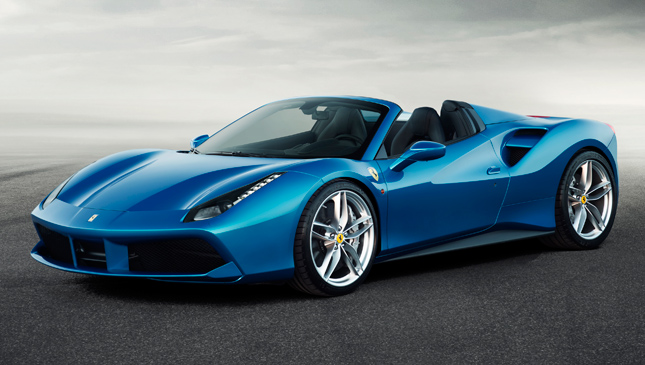 *Ferrari 488 Spyder
It's like driving a regular 488, only you can experience the 660hp through an open top. You can hear the twin-turbo V8 better that way, too. What's not to love?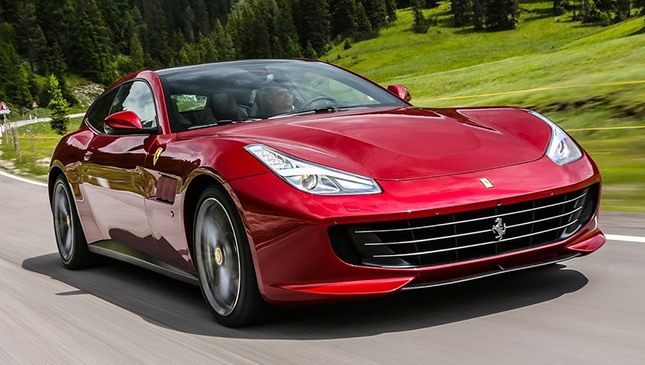 *Ferrari GTC4 Lusso
The GTC4 Lusso features one of the most unique designs of any Prancing Horse in the Italian carmaker's lineup. Whether you dig it or not, one thing's for sure: we'd give up an arm and a leg to shoot this beauty.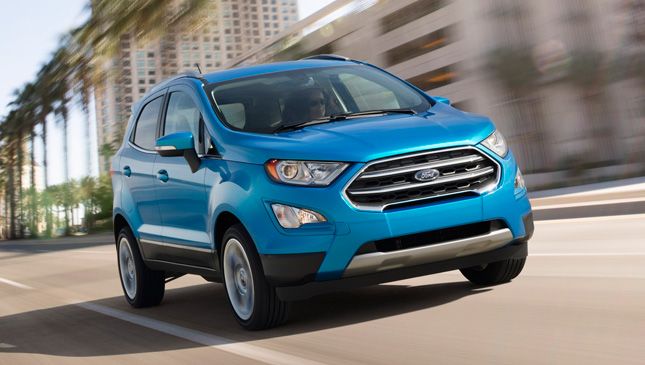 *Ford EcoSport
Our current version is due for a refresh, and this one is rather...well, refreshing. It's a bit cuter than the existing model, plus the interior has been redesigned for a more upscale look. The latter includes significantly more tech than before. Hopefully we'll get the option of a 1.0-liter turbo mill under the hood like the Americans.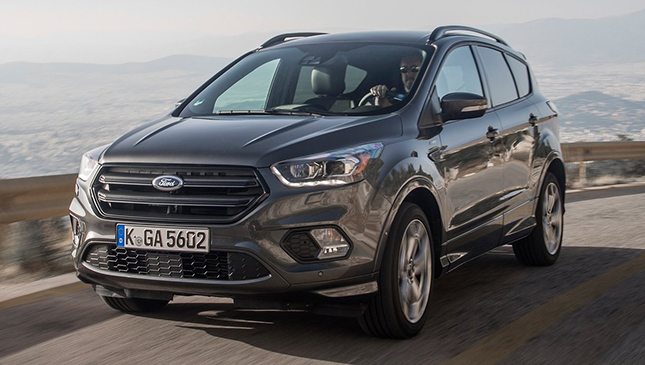 *Ford Escape
With how competitive the Philippine crossover market has been and how increasingly-diverse Ford's lineup has become over the past few years, it's perfectly understandable that the Escape has seemingly taken a backseat to other models. Will the latest-generation model mix things up in the segment, even just a bit? Let's see.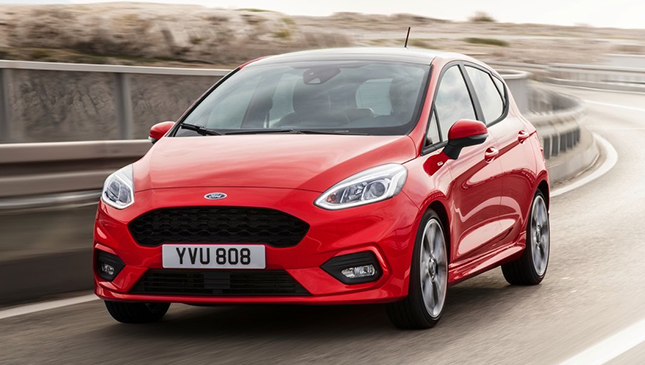 *Ford Fiesta
There's a lot going on with Ford's latest subcompact hatch offering: a new mature design, improved chassis, as well as a whole smorgasbord of variants to choose from (including a "crossover"), just to name a few. Now the question is how much of it will make it to our market, and when. Soon, hopefully.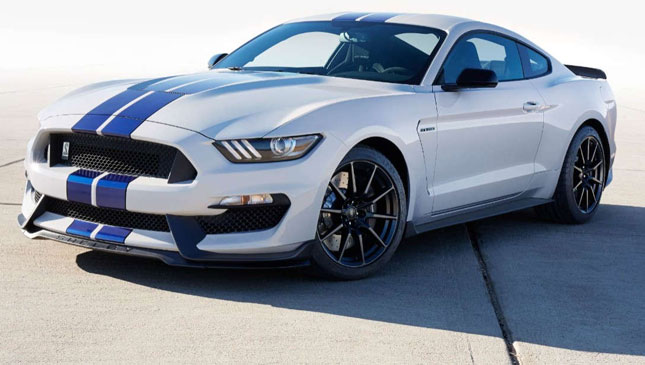 *Ford Mustang Shelby GT350
It's a more muscly muscle car, if you can believe it. It's as if the current version of the Mustang shared a protein shake with Brock Lesnar. It's got a 5.2-liter V8 with 526hp. Oh, and it redlines at 8,250rpm. Plus it's got all the aerodynamic tweaks that you'd expect from a vehicle bordering on supercar territory.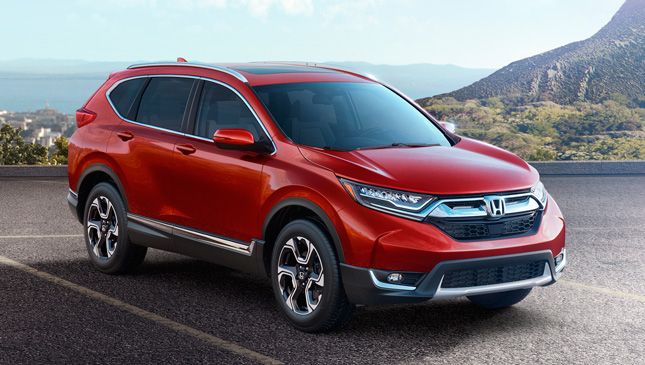 *Honda CR-V
For the first time ever, the CR-V will have a turbo—the 1.5-liter in-line four will put out 190hp. The all-new variant features a sleeker body that boasts better handling and ground clearance. It's got a more refined and luxurious cabin, plus more safety features to boot. More than 20 years since it launched, the CR-V continues to evolve with the times.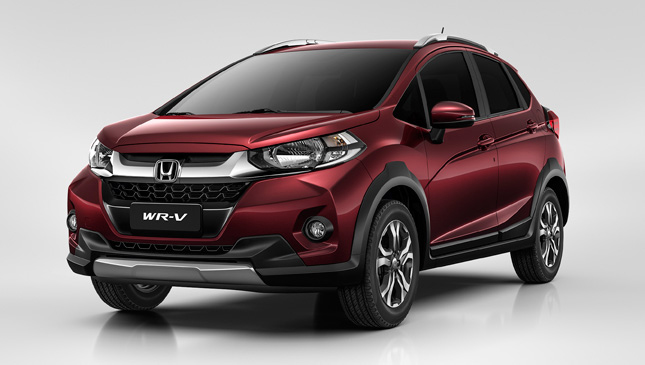 *Honda WR-V
It's been called a taller, more dynamic Honda Jazz—a very enticing way to describe the Japanese carmaker's latest crossover offering. Will it find the same level of success as the Jazz when it first came out? If it's as versatile as advertised, we think yes.
UP NEXT: Even more cars
[previous|page|next]
*Hyundai i10
As far as mini hatchbacks go, the i10 is probably the quirkiest among its competitors. This refreshed version has a new bumper shape and a new grille with the signature cascading design. Inside, you can choose between red, blue, orange, beige, and black interior colors. There's also an infotainment system that will satisfy your geeky side. It's still the same hatchback, but with added styling and tech.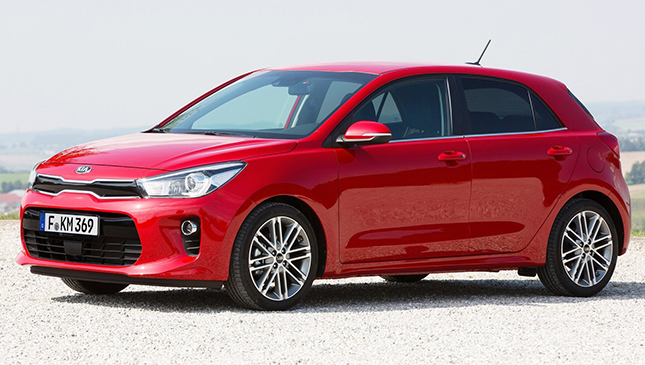 *Kia Rio
First revealed in September of this year, the newest iteration of the Korean carmaker's best-selling model is set to begin production at the end of 2016—which is about now. We're still waiting on performance figures, but its more dynamic design and refined cabin are enough to cross your fingers over.
*Land Rover Discovery
If you can afford it, you can use the Land Rover Discovery to tear up dirt tracks or drop the kids off at school. No, seriously. It's got a new fold-out inner section that can support 300kg, plus a best-in-class 3,500kg towing capacity. On the comfort side, its wheelbase is 38mm longer and three full-size adults can fit comfortably in the third row. It really does have the best of both worlds.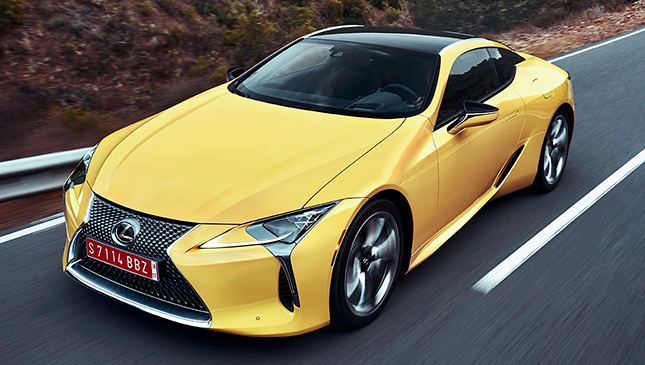 *Lexus LC500
Fun fact: The LC500 is the first car in its segment to feature a 10-speed automatic transmission. Yes, despite its luxurious looks, this 467hp sports coupe packs quite a punch. The roof, for instance, is made of carbon fiber. It's the next best thing to actually owning an LFA.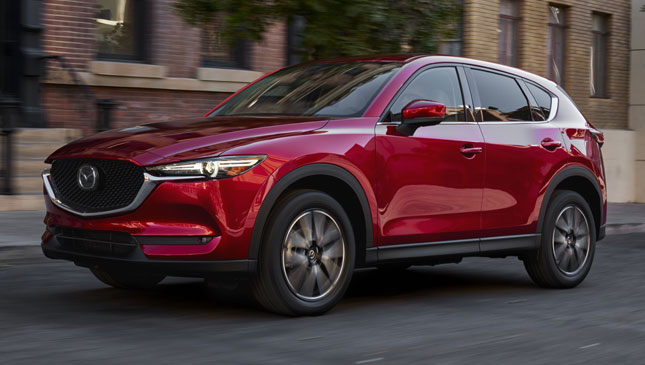 *Mazda CX-5
"Refined toughness" was the goal here, and it shows inside and out. The all-new CX-5 has a lower stance and the A-pillars have been pushed back slightly. The new grille caps off the 'toughness' part of the overall look. Inside, there is a redesigned dash, the floor console has been raised, and the shift knob is positioned higher for easier use. You'll certainly feel the 'refinement' part once you sit down.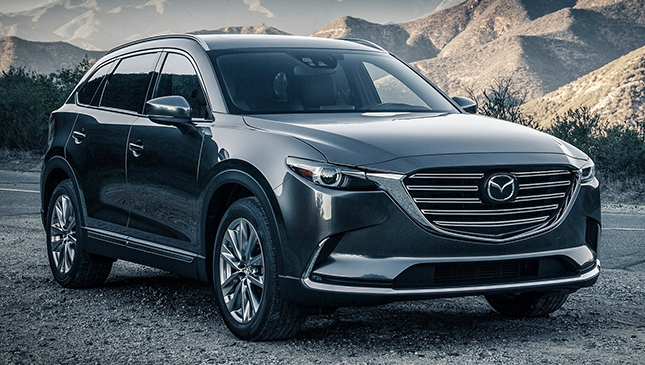 *Mazda CX-9
We got our first real look at the all-new CX-9 back in July, displayed at Mazda's Hofu production plant in Japan. Sharper, bolder and more-premium—you can bet we were excited when no less than Mazda Philippines president Steven Tan told us 2017 would mark the SUV's Philippine arrival.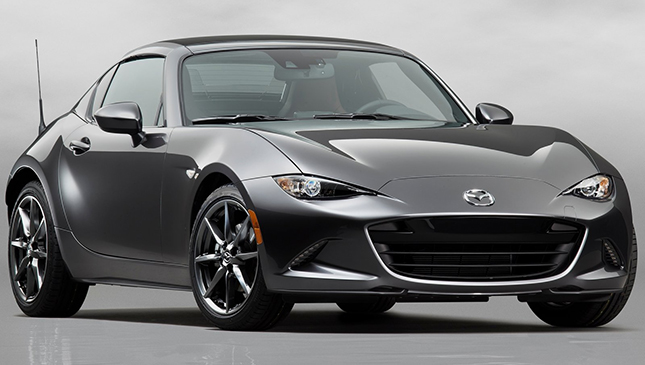 *Mazda MX-5 RF
The current-gen MX-5 was fine on its own. In fact, it managed to win our 2015 Car of the Year. Still, a Miata in machine grey with a retractable hardtop does sound enticing for those who'd prefer being housed under a solid roof. Hey, the more roadsters the better, right?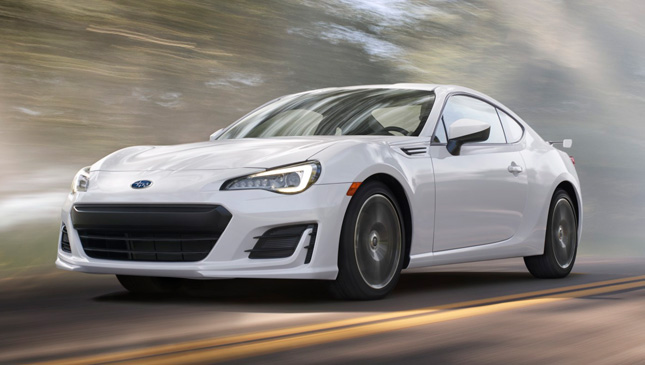 *Subaru BRZ
We got the refreshed Toyota 86, so why not? Like its twin, this new version of the BRZ delivers the goods, with a lower front bumper and full LED lighting. To make things more fun, it's got a new steering wheel and stiffer suspension. Unlike our version of the new 86 though, we're hoping that the BRZ gets a few more horses under the hood the next time we see it.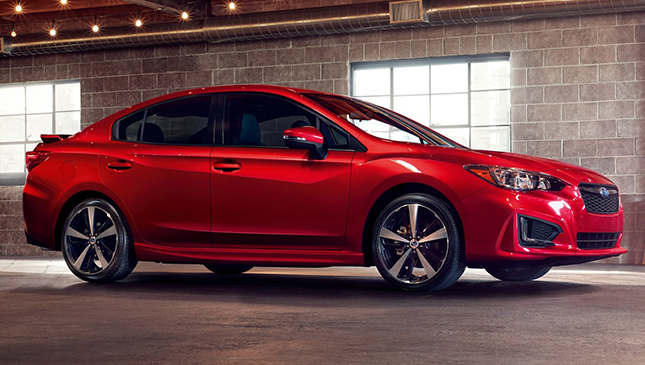 *Subaru Impreza
An all-new platform, killer looks and top-notch all-wheel drive? We wouldn't be too surprised if the reigning Japan Car of the Year manages to find success here in the Philippines when it makes its debut early next year. That the car features a much-needed cabin design overhaul helps, too.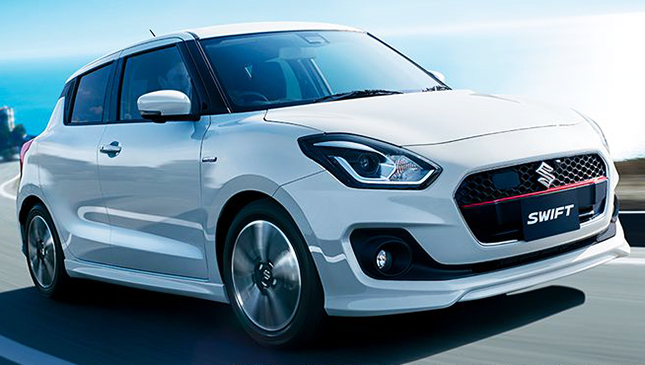 *Suzuki Swift
A drastic aesthetic upgrade has been a long time coming for Suzuki's flagship subcompact hatchback. Similarities to other vehicles aside, the new-generation Swift's sleeker, sportier vibe puts it right in the running for best-looking city car of 2017. Will it make it to our shores next year? We certainly hope so.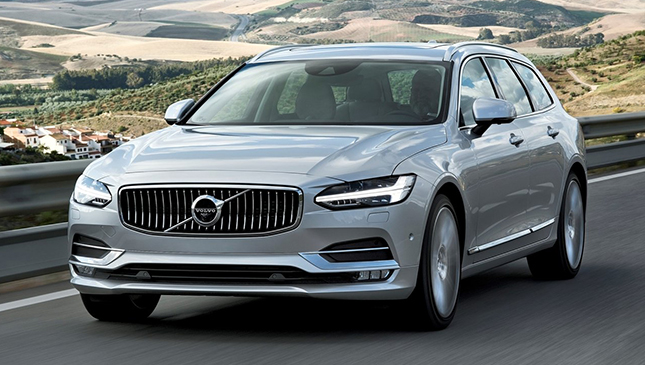 *Volvo V90
If there's anything the Swedes have proven over the course of their car-building existence, it's that they know their wagons; they make them safe, and they make them sexy. The latest V90 is more proof of this. Is this another classic Volvo in the making?