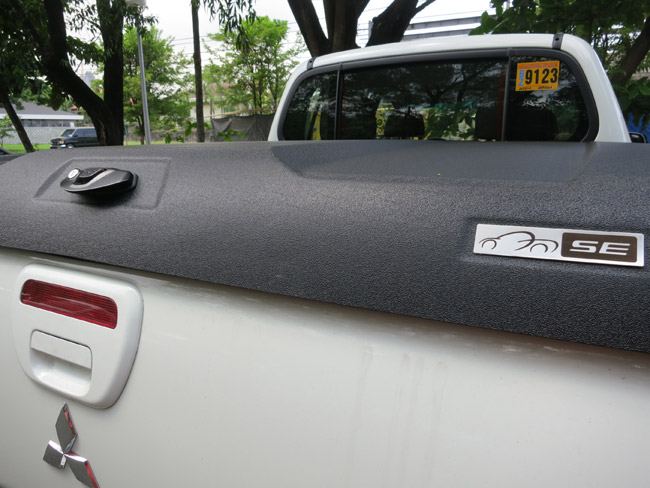 For a lot of guys, there's an inherent appeal to being behind the wheel of a pickup. The rugged profile and tall stance make the driver feel more in charge and more masculine. And modern pickups now have nicely designed cabins and car-like interiors, so utility need not come at the price of comfort anymore.
The problem is usually the exposed cargo bed. The open space creates opportunities for theft, and allows rain to drench whatever is stored there. For years, aftermarket suppliers have introduced canopies and covers to address these concerns. But what Mitsubishi Motors Philippines did to its Strada GLS Sport V is really nifty. This variant comes with a motorized bed cover that can secure your belongings from curious eyes and the elements.
When the cover is in the closed position, you need to use a key to unlock it. Then you lift the edge of the thick plastic lid manually. This leaves the other end of the cover still in the 'down' position. Now the fun begins. You press a button on the upper portion of the lid--just above a metal crossmember--and the rest of the cover lifts itself up mechanically.
ADVERTISEMENT - CONTINUE READING BELOW ↓
In the closed position, the bed can easily accommodate a large piece of luggage. But when you raise the cover, the luggage can be stored in an upright position, making room for boxes and other suitcases. The lid acts as a roof, shielding your bags from the elements. For security, there are metal rings inside the pickup bed that you can use with rope to hold your stuff down.
When lowered, the cover rests flush on the Strada's body. In this white body color, the black lid strikes a good contrast with the paint. The raised cover position also doesn't diminish the Japanese pickup's appeal. The motorized lid also feels sturdy; it doesn't shake when the Strada is on the move.
All in all, Mitsubishi has successfully addressed some major concerns about pickup ownership, without diluting or compromising the macho appeal of these trucks. The only limitation we see with this motorized bed cover is its fixed roof. You can't pile boxes or other bulky pieces of cargo very high. But we presume for most motorists, the space offered by this Strada GLS Sport V variant and its special bed cover is enough.
ADVERTISEMENT - CONTINUE READING BELOW ↓
Recommended Videos
Photos by Dinzo Tabamo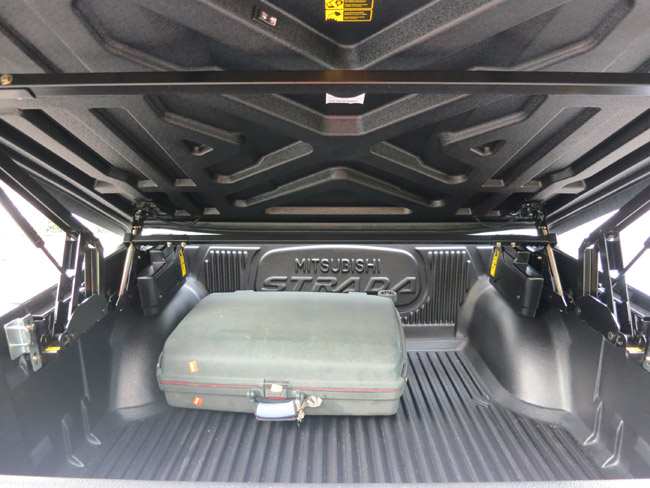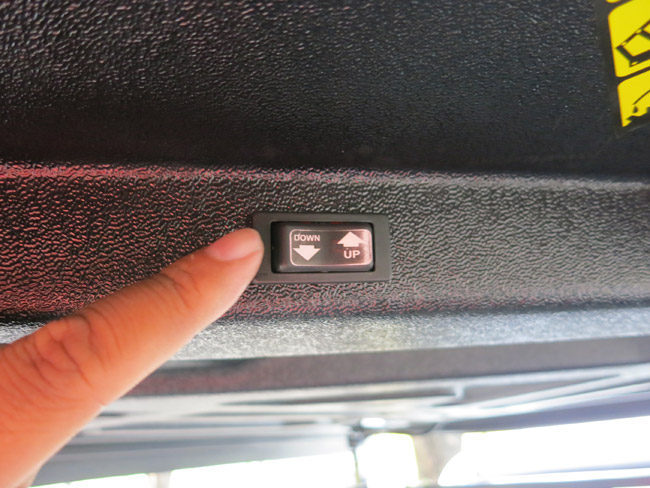 ADVERTISEMENT - CONTINUE READING BELOW ↓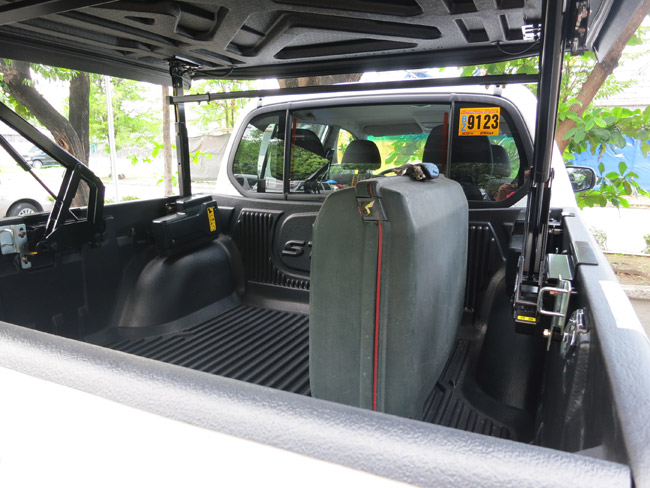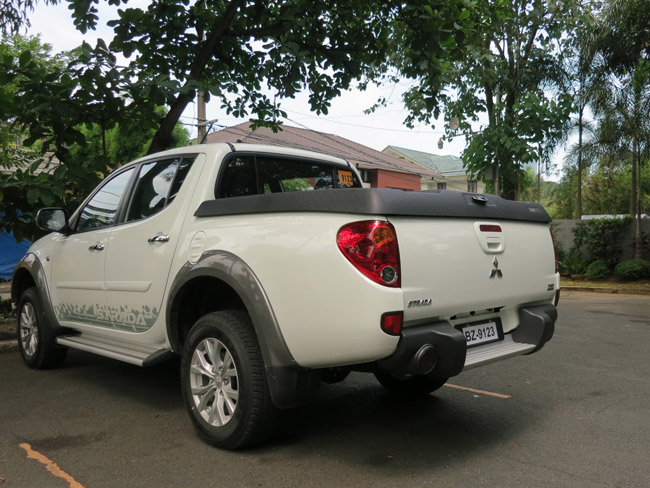 ADVERTISEMENT - CONTINUE READING BELOW ↓