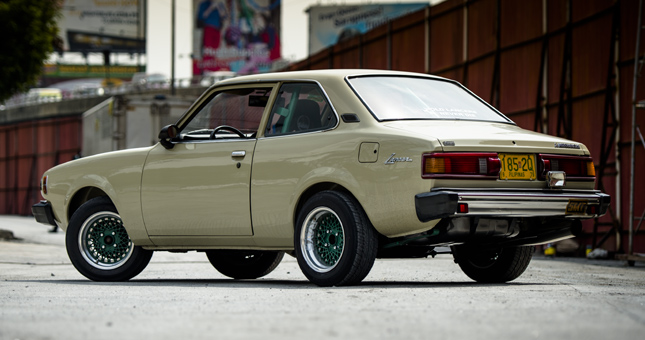 We have a soft spot for cars from the '70s. Not too long ago, they were a dime a dozen, and even well into the '80s and the '90s, models like the first-gen Mitsubishi Lancer were commonplace on our roads. With these workhorses now getting scarcer, it is very cool to see proper driven examples on the street.
Phil De Lange's 1979-model Lancer is not only pristine--it has also been built up as a reliable and fun car that is ready for both the daily grind and quick blasts up a mountain. It is no stranger to fun runs, and that goes to show the owner cares about getting the most out of the old-school ownership experience.
The car had a 1.4-liter engine and a four-speed transmission when it was bought brand-new by Phil's father in 1979. It was passed down to Phil when he was in high school, and it was his car all throughout college. This lucky guy obviously has a deep connection with his Lancer, and it shows in the build.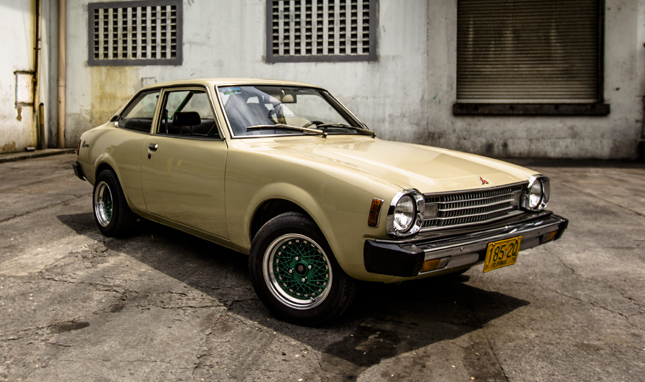 ADVERTISEMENT - CONTINUE READING BELOW ↓
"When I started working, I decided to fix up the car," Phil shares. "I just wanted to convert it to the Japanese version, which had the same 1.4-liter engine, but with a five-speed transmission and a different rear differential. And that's how it was throughout my college days, until a friend of mine suggested that we put headers on it so that the engine could breathe better. After I installed the headers, it was downhill from there."
The car, as it now stands, is the result of a full restoration carried out from 2008 to 2009. The entire shell was scraped and repaired, while the engine was overhauled and rebored to 1,600cc; it has the same block, but with cylinder-head work, an upgraded carburetor, and high-compression pistons. Apart from a rally camshaft, other custom bits include headers, cooling and an oil cooler. The mill also runs on Motul lubricants. "It's an expensive oil, but it works to keep the engine safe," Phil explains.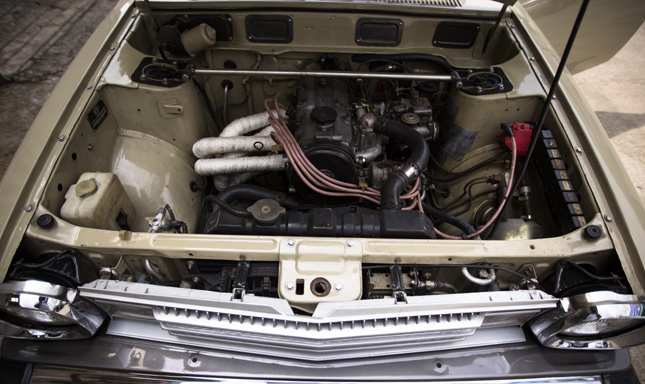 ADVERTISEMENT - CONTINUE READING BELOW ↓
Recommended Videos
What's more, the car has an all-new and modern air-conditioner. Phil says his Lancer doesn't overheat and can stay at 80 degrees all day. During a fun run in Tanay, Rizal, other guys driving newer Honda Civics couldn't believe that he didn't have to open the hood to cool down the engine during roadside breaks.
Another interesting upgrade is the Per­tronix ignition kit, which replaces the contact point normally found inside the distributor. A magnetic seal goes to the sensor and trig­gers the MSD Digital 6 control module. You don't have to clean or replace the contact point anymore. And on a high-performance car, the contact point can't open and close fast enough ("It bounces," agrees Phil). The MSD unit was then fitted with timing retard to start the car, a high-speed step retard for high-rev runs, and a two-stage launch control. This unit is used for drag racing.
Meanwhile, the transmission is a close-ratio five-speeder with a quick shift. It is now the holy grail among Mitsubishi guys, but it was relatively easy to find in Japanese surplus shops back in the day. Phil himself fabricated the quick shift and the shift knob.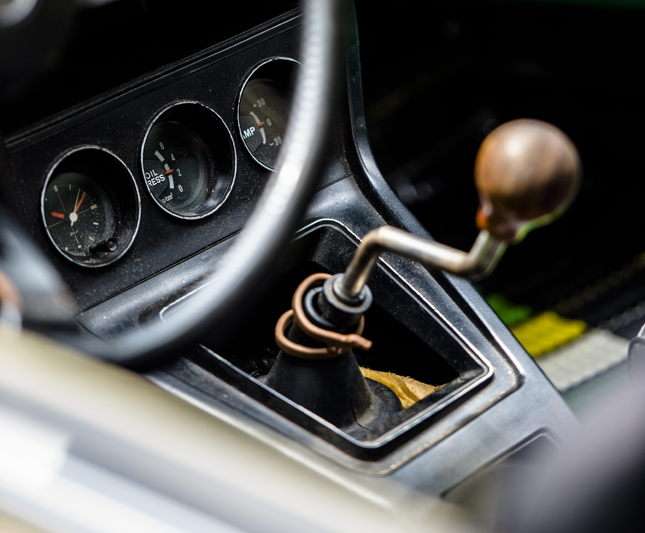 ADVERTISEMENT - CONTINUE READING BELOW ↓
A roll cage was added to stiffen the body. "I don't really race on the track, but it's an old car with more power," Phil points out. "The cage makes it stiffer and more solid."
Rounding out the package are the rear disc brakes, unusual with Lancers of this generation.
Another cool detail is the staggered wheel setup. Phil says that the brands are mismatched front and rear, but all four alloy rims still come as a set. The green centers match the cage, and they look really good against the car's dirty-white paint job. It's small details like these that make this Lancer such a nice conversation piece.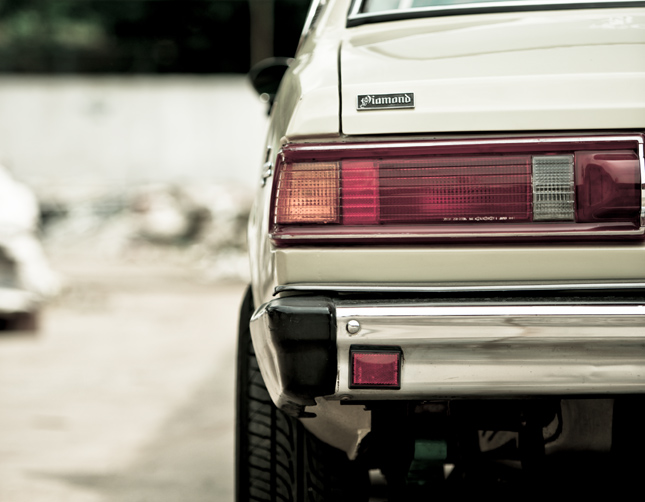 This car is used a lot. The engine had blown up twice already--"It's a long story," Phil laughs--and he rebuilt it himself both times. Putting a modern turbocharged engine also crossed his mind, but didn't happen.
His advice to guys who want to pursue their first restoration project?
"If you can do it yourself and you have the time, you can learn anything. You have to have that passion. If you don't have the time to do it yourself, find a trust­ed shop. And then you will learn the easy way or the hard way that there is no cheap way to do it. You get what you pay for, basically."
Photos by Joserl Rabe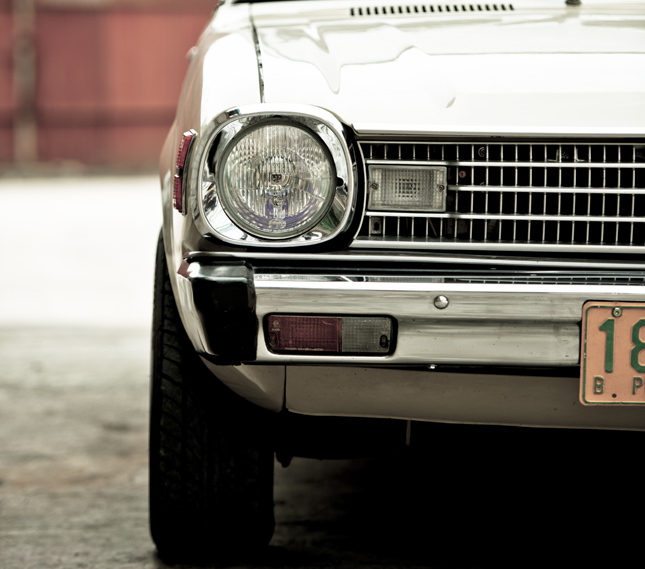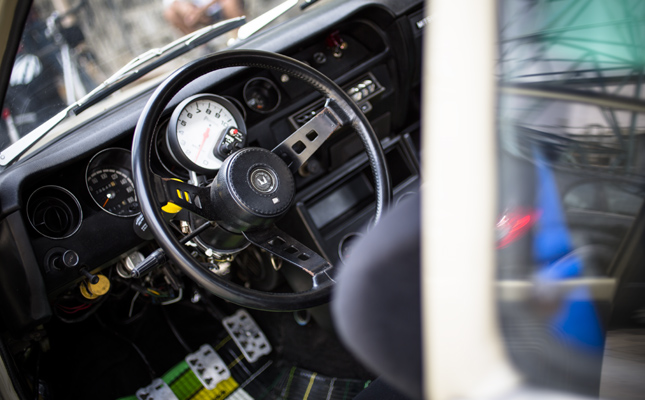 ADVERTISEMENT - CONTINUE READING BELOW ↓
NOTE: This article first appeared in Top Gear Philippines' February 2014 issue.