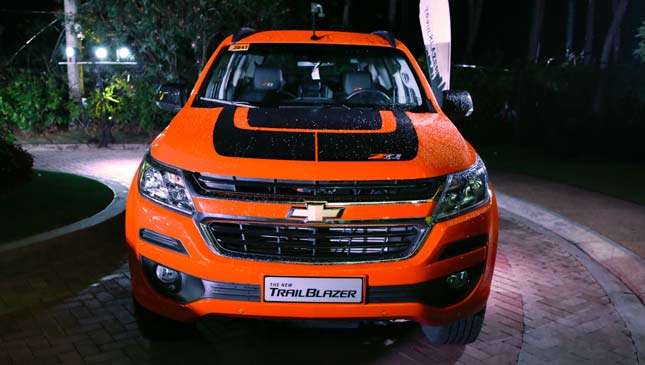 The rejuvenated Trailblazer helped put the Chevrolet brand on the local SUV map. A large part of its better reception is due to the current generation model being tailored for the mostly diesel SUV-loving Southeast Asian market, a formula that has worked for its crosstown rival.  

Back in the day, the Trailblazer name was attached to a gas-guzzling North American import. The model first sent here was the long-wheelbase EXT version, which was sort of a junior-sized Suburban.
It was basically a midsize SUV stretched to the length of a full-size SUV. Its powerplant was a big 4.2-liter inline-six gasoline mill. This gas motor plus the vehicle's size made it a niche buy. At the end of the last decade, production was terminated in the US. It was then resurrected as a model for Asia Pacific and South America. While still based on a pickup, it's now modern and has the appropriate engine options.

The current Trailblazer is a stylish SUV, particularly after its recent refresh, which added some toughness to its modern lines. It has everything an SUV buyer would need: It's versatile and rugged, and comes with a host of safety and convenience features one would expect from a vehicle in its segment.
ADVERTISEMENT - CONTINUE READING BELOW ↓
The area where this Chevy shines is within its hood. There are two diesel engine options for the Trailblazer: a base 2.5-liter motor with 163hp and 380Nm, and a 2.8-liter unit with 200hp and 500Nm, which powers the majority of the variants.
The bigger motor has the distinction of being the most powerful oil-burner in its class. The base mill is only offered with a manual transmission and two-wheel drive, while the bigger powerplant is exclusively paired to an automatic tranny and is offered with the choice of two- or four-wheel drive.

Chevrolet Philippines has yet to reveal its 2018 price list. The current pre-TRAIN law prices range from P1,378,888 (for the base 2.5 4x2 LT variant) to P1,881,888 (for the range-topping 2.8 4x4 Z71 variant). Expect these figures to rise.
So is Chevy's diesel SUV still worth considering? We think so. The American brand has made big improvements over the past years, from its products to its dealerships. We do hope the LTZ variant reaches our shores soon. It's perfect for those who want a loaded model that's free of the Z71's decals.  
ADVERTISEMENT - CONTINUE READING BELOW ↓
Recommended Videos