A couple of months ago, we did a gallery of the cars in RM Sotheby's Youngtimer collection. These youngtimer cars date back mostly to the '80s or '90s and are not quite classics just yet, so if you score a choice one for a steal right now, you could potentially save yourself a chunk of cash than if you put off the purchase for a few more years.
Being a big fan of cars from this era, Top Gear host Chris Harris just had to check out the Youngtimer collection for himself. "I don't have the stats, but I think if you looked at my browser history for used cars, more time would be spent looking at used BMW M cars, Alpinas, AMGs, that kind of stuff than anything else," he said. "Those cars that for some reason I can't get enough of, and I've just walked into a room full of..."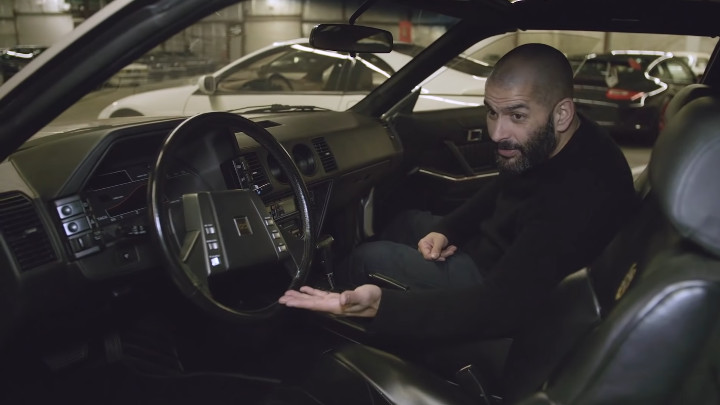 ADVERTISEMENT - CONTINUE READING BELOW ↓
Then he began rattling off the names of models as he walked past them, pausing to inspect and geek out about some of the more special ones. It wasn't Chris Harris the Top Gear host talking anymore—it was simply Chris Harris the car guy. "This feels like therapy—feels like I'm finally revealing how much I like cars of these era," he mused. "They just excite me. This is where I want to be."
Right at the very end came the challenge: Pick just one car from "this remarkable treasure trove." A tough call for many people, understandably, but he seemed to have made his choice quickly—or rather, he's had enough time to think about it for years now. Find out which car he chose by clicking play on the video above.
ADVERTISEMENT - CONTINUE READING BELOW ↓
Recommended Videos