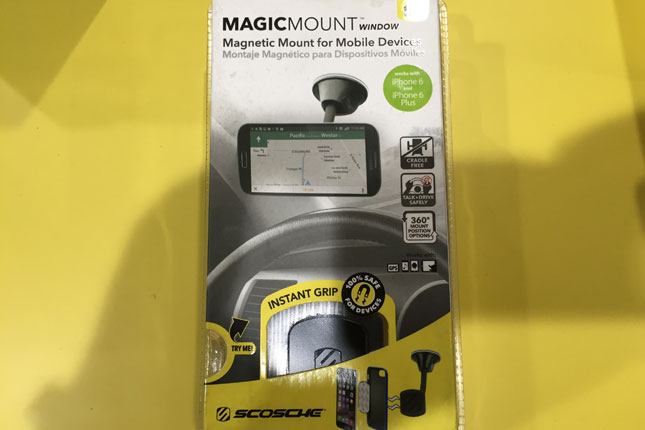 You have your charger, and you have your fancy smartphone. Now all you need is a mount to affix your phone to your windshield. Yes, you can leave it on the dashboard or in one of the cubbyholes, but you'll have to glance down every so often, and that's not safe.
Good thing we've found the perfect mount for our Samsung Galaxys and Apple iPhones. The Scosche Magic Mount is a useful holder because it's so easy to attach and remove your device while using it. Most mounts use clamps to physically grip your gadget. The Magic Mount uses a strong magnet to hold the smartphone in place.
Here's how it works: In the package, there is the main holder with the typical suction cup. Instead of a clamp, it ends with a tiny magnetic square. Now, for this magnet to work, it has to latch on to something metal. Included in the container are two very slim steel sheets called Magic Plates. You have to attach one of these to your smartphone so that the magnetic mount will work.
ADVERTISEMENT - CONTINUE READING BELOW ↓
The two Magic Plates are of different sizes, to accommodate the varying dimensions of today's phones. Needless to say, the small plate is for typical smartphones, and the larger plate is for so-called phablets.
These Magic Plates have a 3M adhesive in the back, so you can stick them to the back of your phone. Or you can sandwich them between the back of your device and its case, if you're using the latter. Yes, finding a way to stick the Magic Plate to your precious smartphone is where it starts to get tricky. We opted for the phone-case sandwich, with a little inelegant help from some masking tape because we preferred not to use the built-in adhesive.
But after you figure everything out, you will be rewarded by a seamless and convenient way to see your phone while you're driving. We can confidently say that the Magic Mount will hold your gadget securely, and we're using a bulky Samsung Galaxy Note 3 that never fell off.
ADVERTISEMENT - CONTINUE READING BELOW ↓
Recommended Videos
The Scosche Magic Mount costs P1,295 and can be purchased at Digital Walker stores. It may be unconventional and somewhat tricky to use, but once you set it up, it's just so easy to use.
Photos by Dinzo Tabamo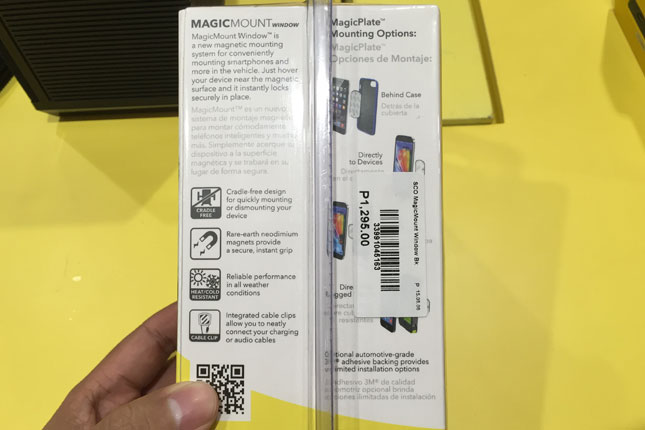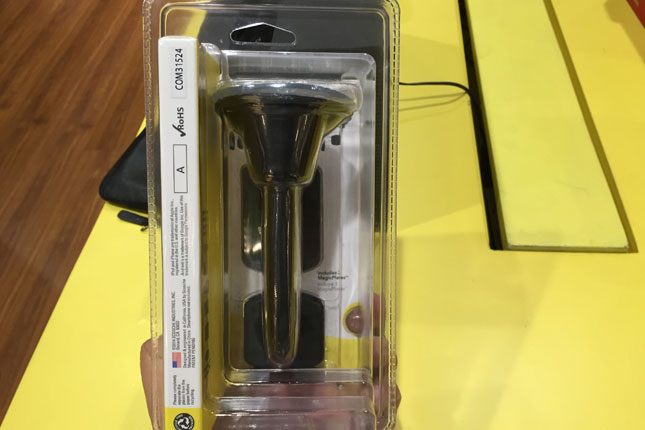 ADVERTISEMENT - CONTINUE READING BELOW ↓