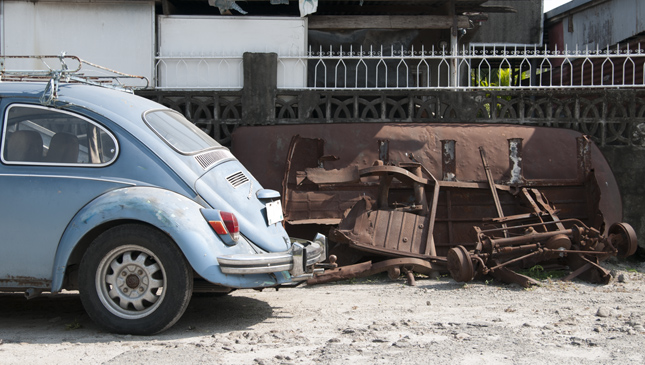 A global cultural icon--that's what the Volkswagen Beetle has become. Over 21 million units had been manufac­tured in a span of nearly 60 years, before production ceased over a decade ago in 2003. The Beetle ranks among the most popular and best-selling cars of all time. People who own or have owned one speak fondly of them. Most Bugs are given names, treated and referred to like members of the family.
How did this happen? Ironically, this much-loved car was conceptualized by one of the most hated men in history. In 1934, Adolf Hitler, then the newly elected Chancellor of Germany, challenged renowned automobile engineer Dr. Ferdinand Porsche to design a people's car or carrier--a volks wagen--for the German common man. At the time, German cars were very expensive, and only the wealthy could afford them.
But Hitler had the grand idea to bolster the German economy by building a system of highways (the autobahn). For the public to use these highways, they would need an inexpensive vehicle. By 1938, Dr. Porsche had finished his design, and a sprawling factory to rival those of the American automotive giants was erected by the Nazi government to mass-produce the car in a town now known as Wolfsburg.
By 1942, however, only a few hundred units of the Type 1 had been built, and most had been given to ranking members of the Nazi party. World War II was already raging, and the factory was re-tasked to assist in the war effort. It was there that aircraft parts and V1 rockets were built, making it a high-value target for heavy bombing by the Allied forces. After Germany's defeat, the once-mighty factory lay in a vast wasteland of ruins.
ADVERTISEMENT - CONTINUE READING BELOW ↓
Post-war Germany in 1945 was occupied by the Allies, who needed additional transport because they didn't have enough vehicles. The British Army found the plans and the tooling for the people's car still intact enough for production to be restarted with some effort. By 1946, the factory was producing 1,000 units per month, and had an order for 20,000 units from the British Army. In a strange twist of fate, Hitler's lofty vision for a people's car for the Ger­man working class was being brought to fruition by one of his most resolute enemies.
Come the early '50s, the Volkswagen factory had been turned over to the German govern­ment. A German engineer, Heinrich Nordhoff, was appointed its general manager. He had worked as director of Opel's truck division prior to WWII, and was more than qualified to run the factory. He is credited with successfully taking Volkswagen beyond German borders and into the international sphere, including the enor­mous and very lucrative US market. This made the brand an industrial giant that dared to compete against the American car industry's behemoths.
Nordhoff insisted on building quality into the Beetle, and formulated the company's policy to gradually improve and perfect rather than to change for the sake of appearance. He also built a US dealer network that offered excellent service. "It appeals more to me to offer the buyer true value, a product of highest quality with a low purchase value and incomparable resale value," he said.
Soon enough, demand in the US far out­stripped supply despite the factory producing 3,000 units a day. By 1959, Volkswagen had 470 dealers across the country. Over the next decade, the Beetle became the car for people who con­sidered themselves different and liked to stand out from the crowd. To address the steadily increasing worldwide demand, factories were eventually built in Australia, Brazil and Mexico.
ADVERTISEMENT - CONTINUE READING BELOW ↓
Recommended Videos
Here in the Philippines, the growing clamor for the model also necessitated the construction of a local assembly plant. This was accomplished through industrialist Domingo Guevara, who established Diesel Motors Germany (or DMG).
For this story, we traveled to Angeles City in Pampanga to visit a shop that restores Beetles, and to meet some dyed-in-the-wool enthusiasts. As a testament to the Beetle's popularity, each one in the group either owns, has owned or belongs to a family that has possessed at least one Beetle.
Mang Romy Samson's shop is a traditional talyer filled with old VWs in various states of dis­repair, and tons of old, rare and valuable Beetle parts. Shops like these--and there are still quite a few--are where enthusiasts go to have their Beetles fixed or restored. Mind you, we're talking about a model that was designed 80 years ago; the original sheet metal on some of the surviving cars can be at least 35 years old. Parts are getting hard to find. Corrosion-resistance technology used at the time of manufacture was primitive at best, such that torching out and replacing rusty body and chassis panels is a regular part of mainte­nance on these cars.
The much-vaunted reliability and robustness that the Beetle was known for in the past do not--and cannot--hold a candle to what modern vehicles have today. But the shop is full, and Mang Romy is kept busy. Customers come and go either looking for parts or checking on a repair or restoration job, which, truth to tell, is not cheap or easy. The search for parts could mean digging and sifting through dusty, dirty piles that have been lying around for decades. It's very much like treasure-hunting.
ADVERTISEMENT - CONTINUE READING BELOW ↓
Driving a Beetle is lots of fun, but in the face of modern machinery, it cannot be considered comfortable. Still, the hobby endures. Enthusi­asts toil to keep their Beetles running and in immaculate condition. The effort required is nothing less than herculean. It's beyond enthusiasm--it's love. And for a car that has been, for the longest time, the pillar of modesty, integrity and honesty in the motoring world, that love is well-deserved.
Photos by Ian Magbanua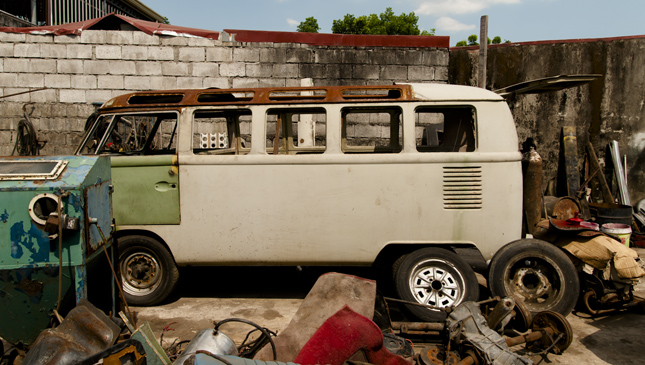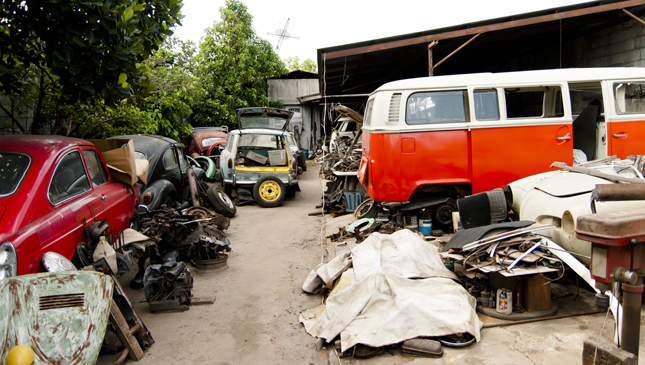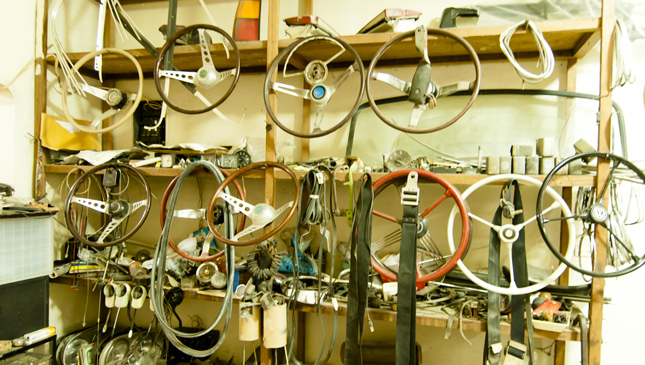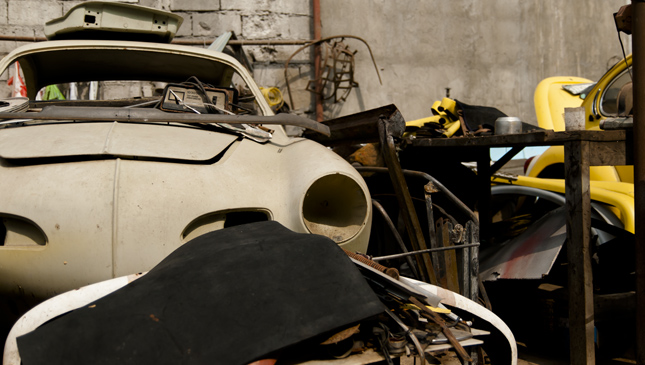 ADVERTISEMENT - CONTINUE READING BELOW ↓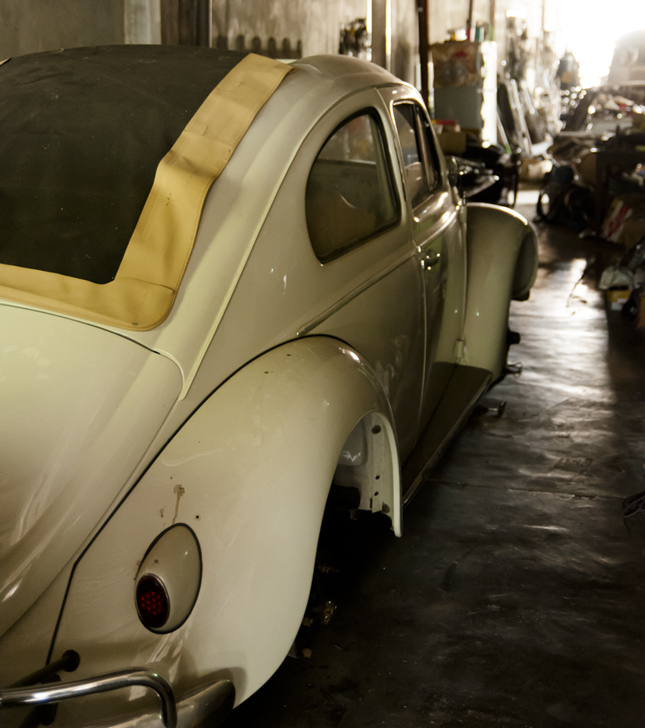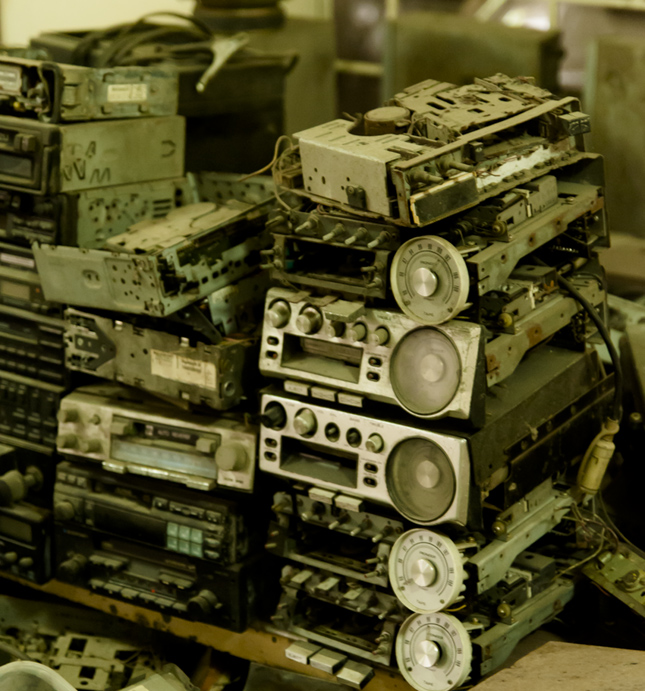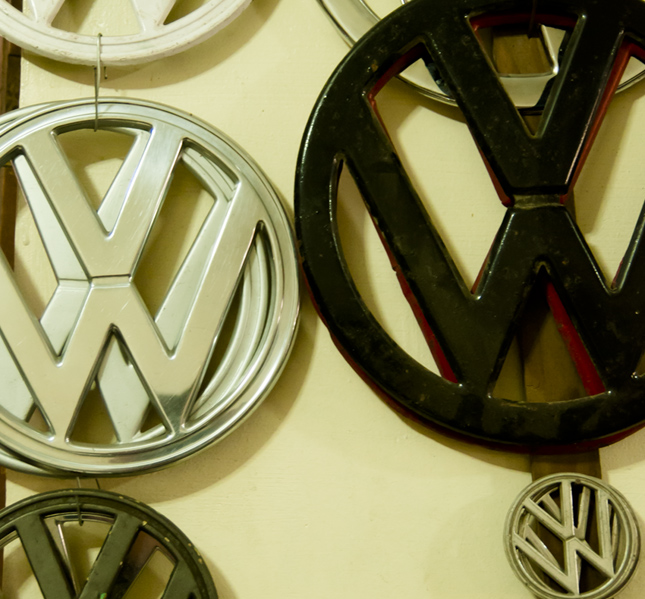 NOTE: This article first appeared in Top Gear Philippines' July 2015 issue.