As fun as tinkering with cars can be, there's a certain danger to it, too. Mess up just a bit, and things can go south real quick.
We've seen it happen before when a tuned pickup truck that hit 2,920hp on a dynamometer just flat out exploded. Now, we're seeing it happen again with yet another truck bursting into flames on a dyno. The explosion was lit...literally.
The now-burnt machine pictured above was created by the guys from Power Driven Diesel, a specialty performance shop that engineers and develops high-performance turbodiesels. We believe them when they say "high-performance."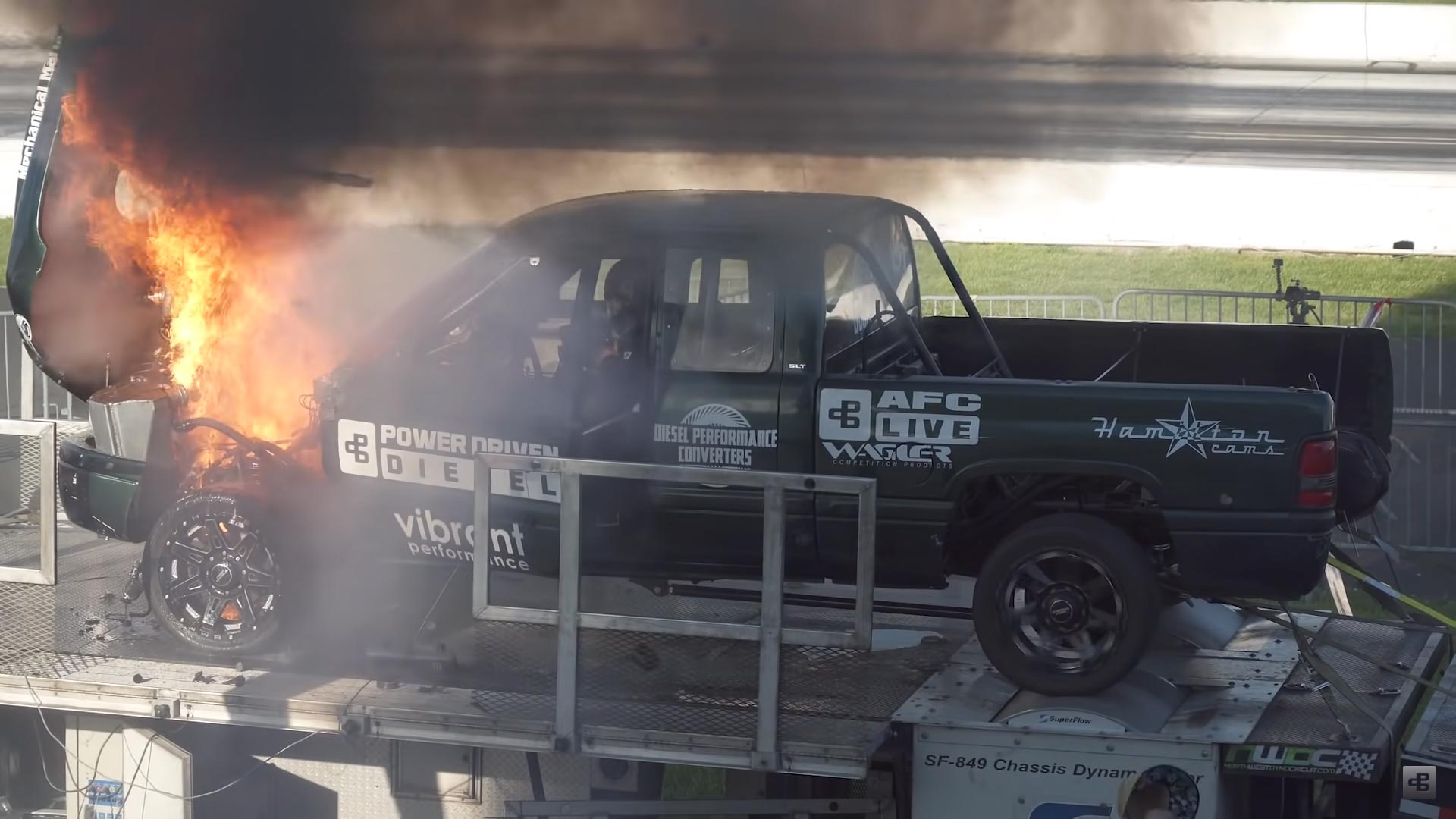 Continue reading below ↓
Recommended Videos
See, before the truck blew up, it was packing a different powertrain under the hood. The engine already hit 2,700hp on the dyno prior to the swap. It was the new Cummins mill that eventually shattered and lit itself up. This Cummins, surprisingly, was only installed an hour before it was put on the dyno.
Unfortunately, no details about the engine or final dyno figures were provided. What was quite fortunate about all this, though, was that nobody was hurt or even scratched during the incident.
Even the guy standing outside the truck at the time luckily got out scot-free despite him not wearing any protective gear whatsoever. Also, even if all sorts of metal bits like pistons and rods came flying out from the truck, nobody from the stands got hit by the airborne debris.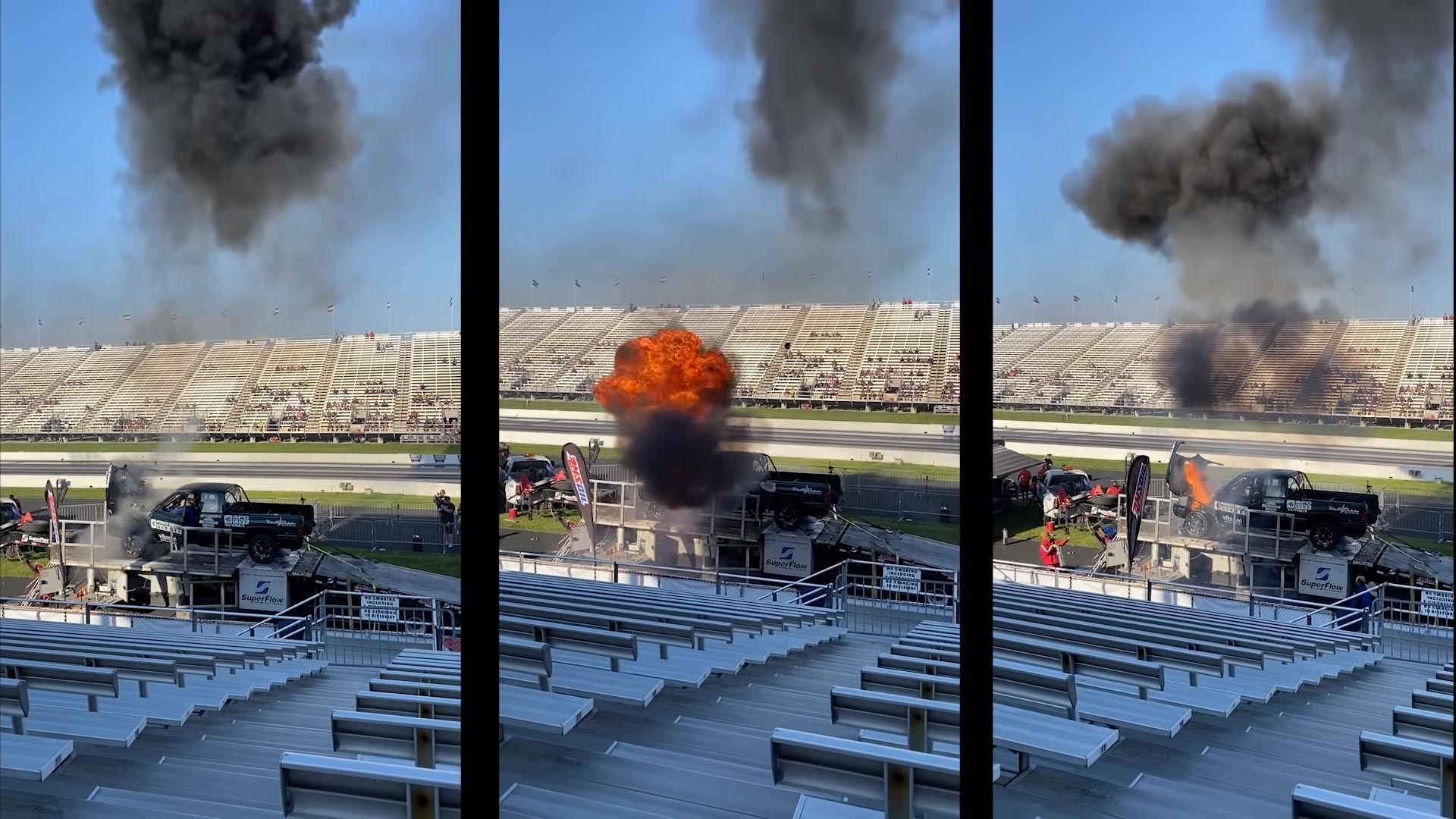 But if anything good came out of this, it was that the audience was treated to quite the show. Sure, there's nothing glamorous about seeing all that hard work blow up in an instant, but you can't deny the fact that the small mushroom-cloud explosion was a sight to behold. At the end of the day, everybody left the scene unscathed, and there were even cheers all around afterwards—all is well.
If you want to see what transpired, you can check out the full clip below.
Top Gear Philippines is now on Quento! Click here to download the app and enjoy more articles and videos from Top Gear Philippines and your favorite websites.