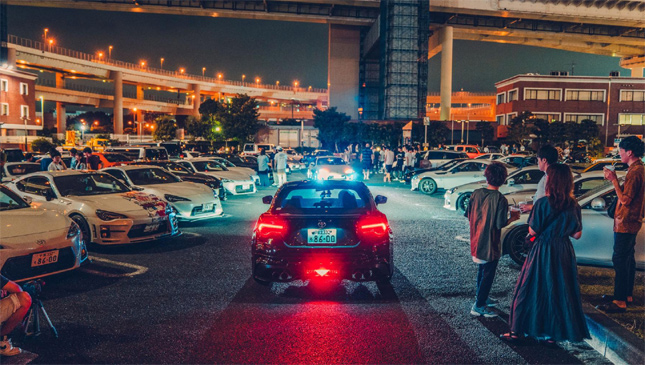 It's the eighth month and the sixth day of 2018, and the Daikoku Futo rest-slash parking area is proving elusive. Yeah, we're lost again, having gotten confused navigating Tokyo's raised expressway, but eventually we spot the correct downward spiral exit into Tokyo Bay and onto the islet southwest of Kawasaki City and before Yokohama further to the south.
We're expecting a couple of Toyota AE86s to paw, having been informed that the sixth of the eighth is in fact, known as '86 Day,' and there's a small meet at our favorite Tokyo parking spot-cum-car show. But what greets us as we pull in is… spectacular.
Continue reading below ↓
Recommended Videos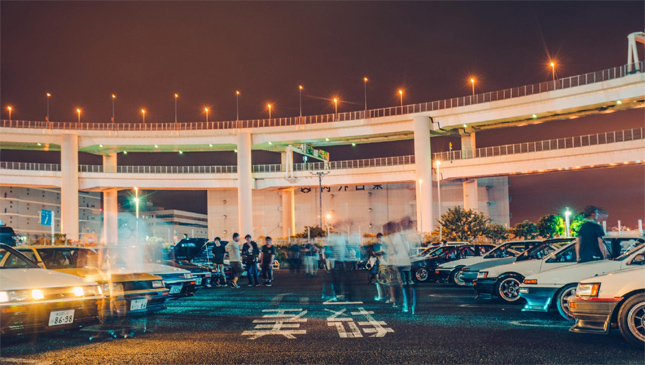 Seeing any flavor of AE86 or the various derivatives is a bit of a treat. Seeing what must be 200-plus—and another couple of hundred modern 86s of every stripe—leaves my lips well and truly smacked.
The place is packed. And there are 86s, Truenos, Levins and 86s in pretty much every spot. You literally don't know where to look first. If simple, naturally-aspirated rear-wheel drive JDM is your thing, this is heaven.
If you're unfamiliar with the older 86, or 'Hachi-Roku,' then here's a little potted history. It's a wee bit complicated, because the AE86 was marketed both as the Toyota Corolla Levin and the Toyota Sprinter Trueno (and the Corolla Sport in the US), in both hatch and coupe styles, between '83 and '87.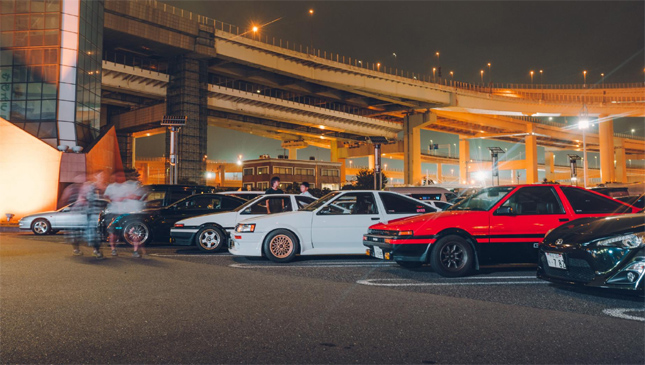 The recipe is pretty simple for both (although the Levin has fixed headlights and the Trueno pop-ups), featuring what every gearhead wants to hear: a 1.6-liter 4A-GE naturally-aspirated, fuel-injected four-pot (the same as the original MR2), lightweight (just over a ton, in most cases), rear-wheel drive with optional limited-slip diff and five-speed manual. There's even a JDM (Japanese Domestic Market) two-door version that weighed in at just 910kg—a proper featherweight.
Cheap, reliable and effective, the AE86 gained a rep for being good at everything: Group N rallying, Group A, Showroom Stock and, obviously, at the very beginning of the drift scene, in which it became—it's fair to say—a cult icon. Thanks partly to being a feature car in the anime drift-a-thon that is Initial D, and later in many computer games like Gran Turismo and Need for Speed.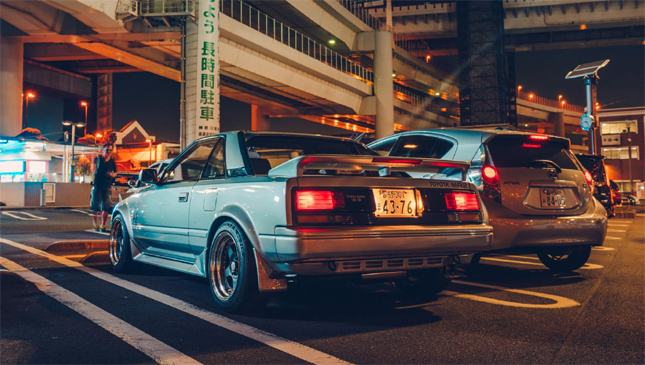 The appeal is that these aren't hugely powerful cars, producing 110-128hp and just 130-ish Nm in the various trims, but that they are balanced, with 50:50 weight distribution, invigorating and really rather brilliant to drive. And you can play with them. Quite a lot. I think most of the played-with ones are here at Daikoku. Eyes on stalks stuff, with engines displayed, throttle-bodies proud, stances uniformly, concrete-scrapingly low. There are homages to Initial D, restos, wide-body cars.
There are cars so low I become convinced that they must be on air-ride or hydraulics, until they drive off, and realize they're static dropped and all but solid. They look cool, but even in Tokyo, driving something like that on the street must be verging on the masochistic.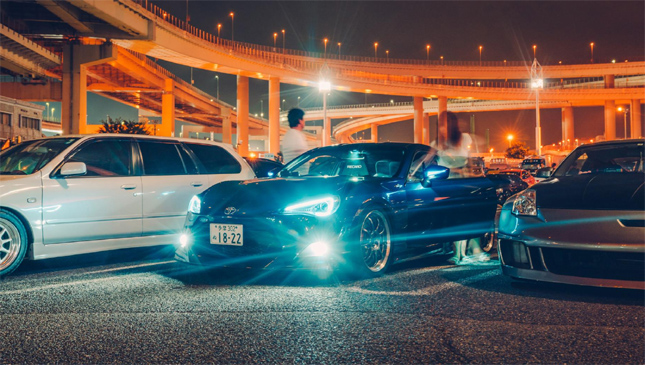 If you're a Japanese classic wheel fan, you'll have fits. If you think a single Bride driver's bucket seat is law, you won't have far to look. There are ratty drift cars with zip-tied bumpers front-and-rear (quick release for less damage when you brush apexes), black and whites, Time Attack-styled versions with more wings and canards than seem plausible.
Even one with a perspex wing inlaid with LEDs so that it cycles through the rainbow, and an N2 racer parked out the back that appears to be a full on racing car casually out prowling the street. One of my favorites is a super low mustard yellow car on throttle bodies, so desperately clean and tidy (with a shaved and cleaned engine bay and banana exhaust manifold) that I want to take it home immediately. Piece by piece in hand baggage if necessary.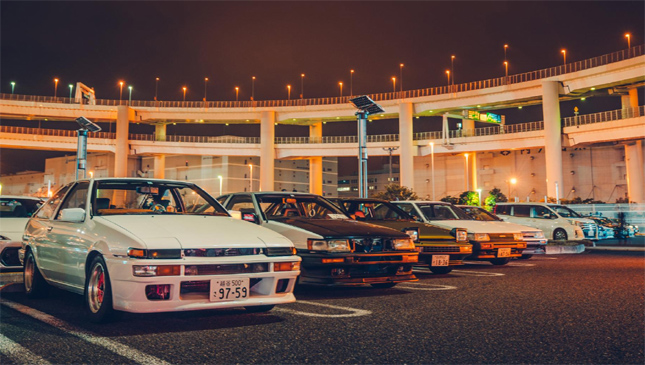 The interesting thing is, that talking to various people hanging around, that the 86 is so popular here because it was always the one RWD car young people could afford. But with prices rising, people are hanging on to them and evolving them as they go—bringing more extreme takes on the breed.
Some of that accessibility has transferred to the new 86 (though not so much to the sister-bred Subaru BRZ, interestingly), and there are a couple of hundred of them, too—again, in every style and interpretation available.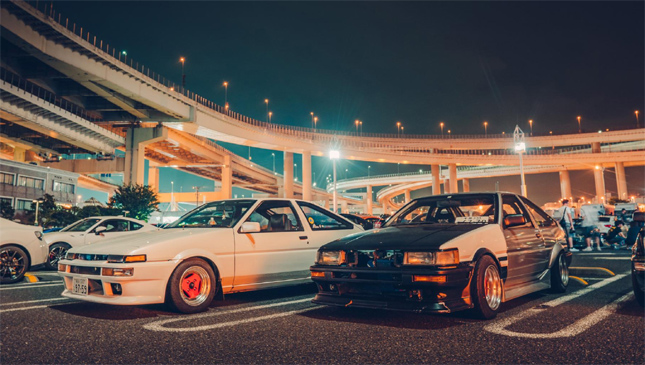 It's refreshing, this. There's a relaxed vibe, plenty of other interesting cars if you get AE86-overload, including a slammed Cappucino, various Evos and NSXs, Crowns and Skylines. There's even a chop-shop Honda Beat that's so low it punches out showers of sparks just driving around the carpark.
The people are friendly, the snacks abundant at the Lawson convenience store in the corner of the lot, the smell of super unleaded heavy. If you ever find yourself in Tokyo on the sixth of August, may I suggest you head down to Daikoku. It'll blow your mind.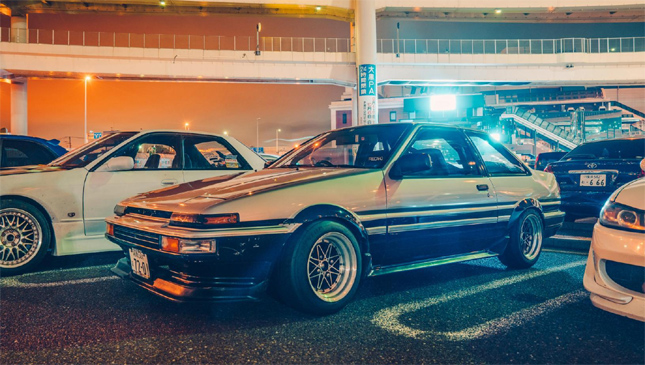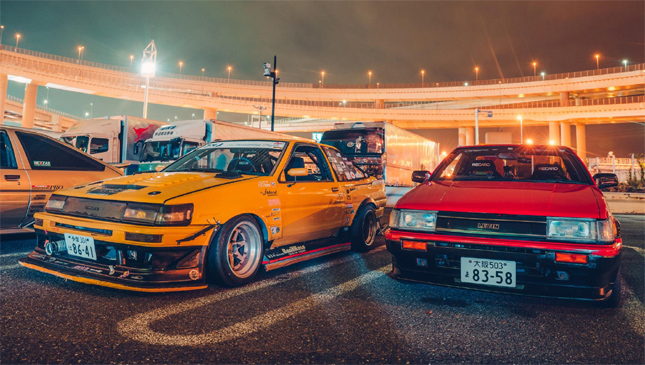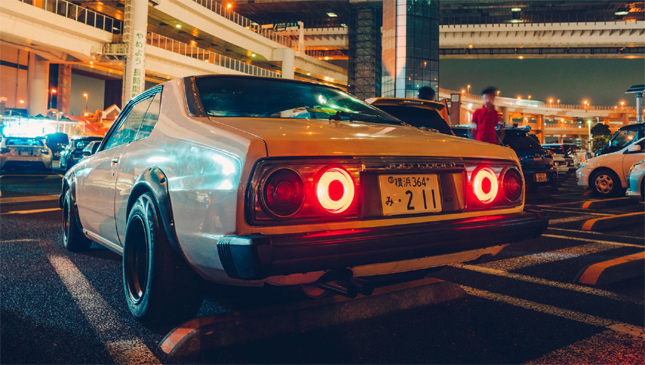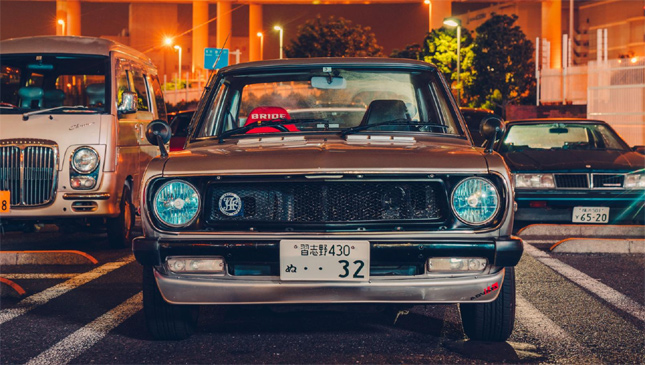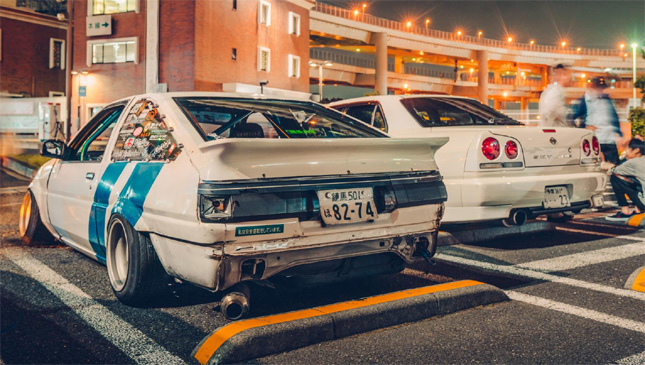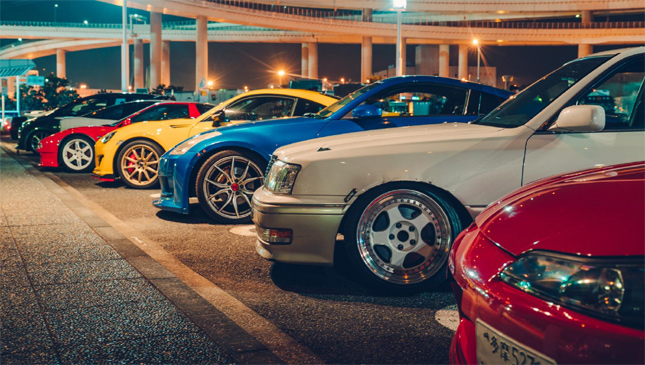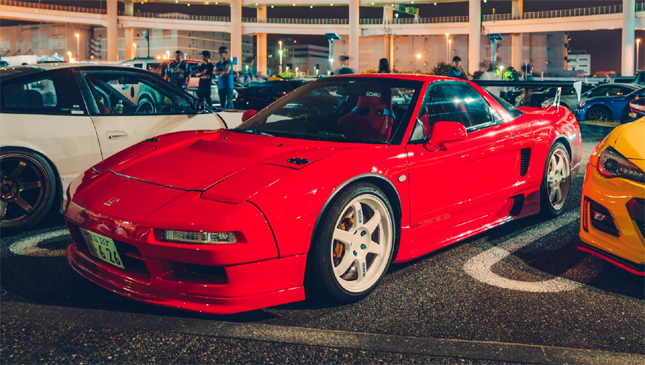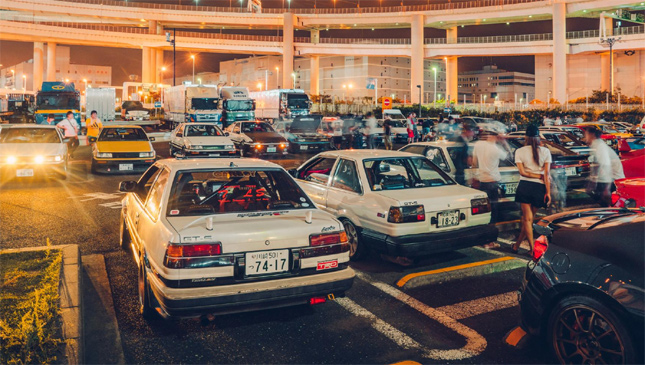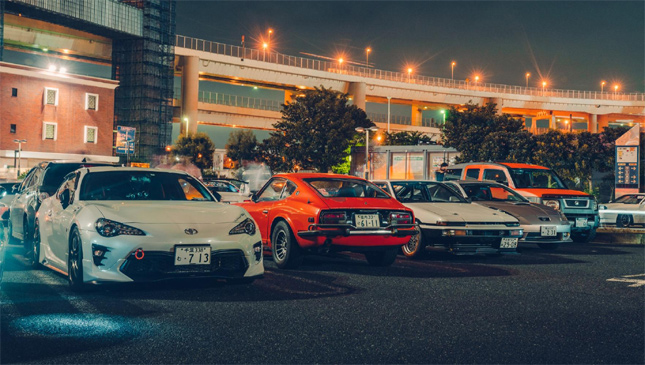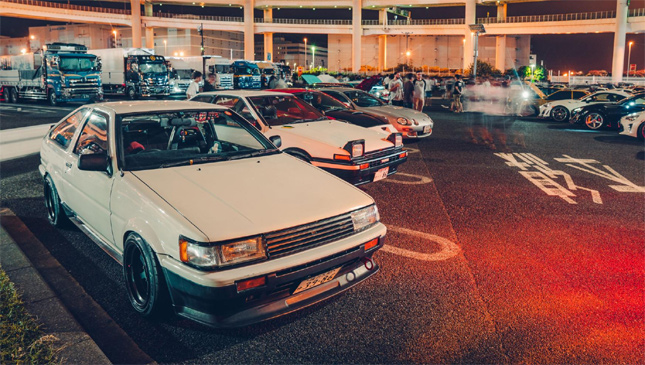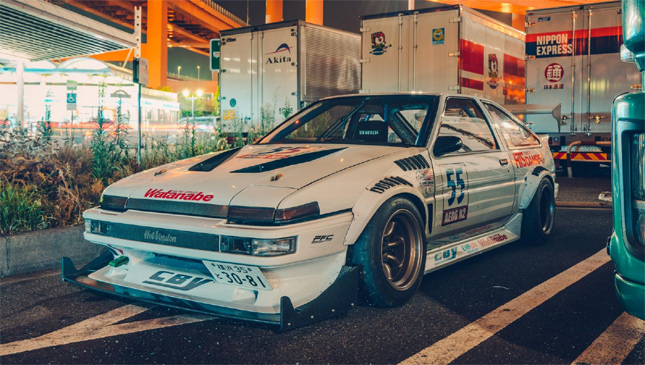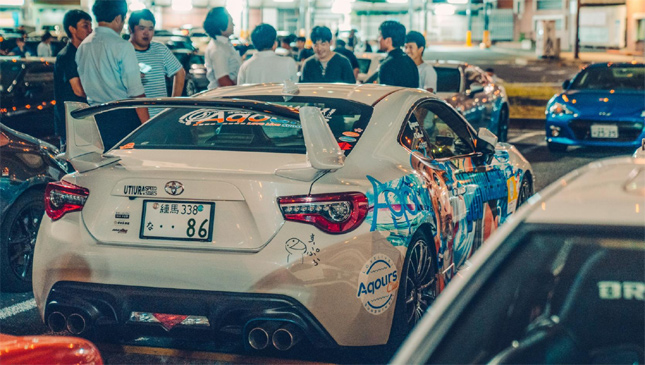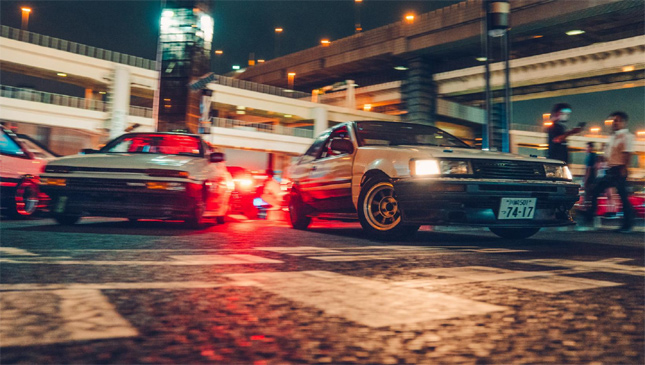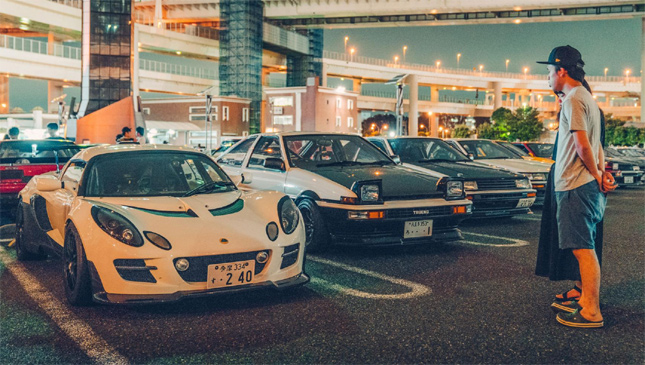 NOTE: This article first appeared on TopGear.com. Minor edits have been made.