Remember when Devin Booker rolled into the 2021 NBA Finals behind the wheel of a tricked-out Chevrolet Caprice? That's when the NBA star first caught our attention as car lovers. Not surprisingly, the dude has a handful of other drool-worthy rides parked inside his home's garage.
During a recent home tour for Architectural Digest, the Phoenix Suns shooting guard gave the crew a peek inside his personal garage. In it, he showed off a pair of clean Buick Grand Nationals and revealed that he's a huge Chevy Impala lover. Watch:
Devin Booker car collection
"I'm a classic car collector. I think it's a family tradition for me that I took on and honed in on," Booker said.
Asked which of the rides is his favorite, Booker said that this is an unfair question to throw at him. "People always ask me what's my favorite. It's like picking your favorite child, you just don't do that," he said, before promptly leading the crew to his most beloved ride, his 1959 Chevrolet Impala named 'Pretty Penny.'
ALSO READ:
This is proof that NBA x Formula 1 is a collab that needs to happen
Eventually, Booker hopes to expand his car collection enough to fill an entire warehouse. He also shared that his grandfather is one of his inspirations for getting into collecting classic cars.
"My grandpa, I remember going to his house growing up. He'd be underneath his car every time I got there. I never got that privilege, to spend time with him in the garage, but he loves that I'm collecting and hopefully I can get a warehouse and we can expand further."
ADVERTISEMENT - CONTINUE READING BELOW ↓
Strange. We figure someone with his kind of salary would be able to fill one or two whole warehouses rather quickly—or maybe that's just us. How long do you think it would take the average NBA star to amass a serious car collection?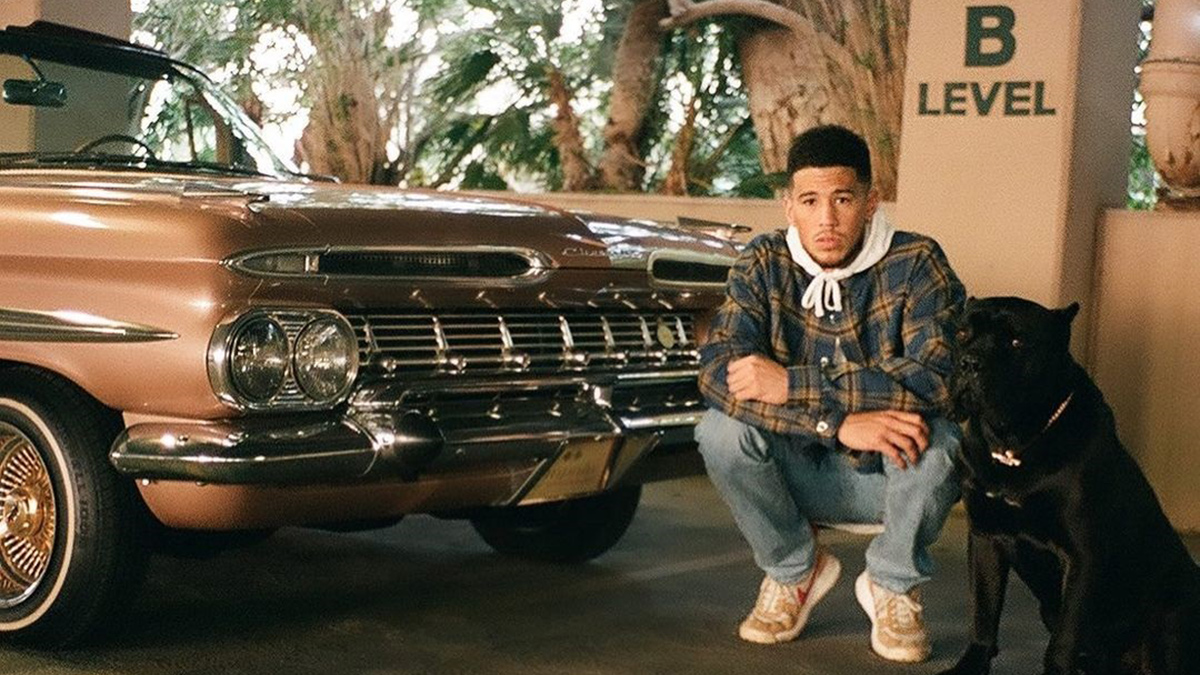 ADVERTISEMENT - CONTINUE READING BELOW ↓
Recommended Videos