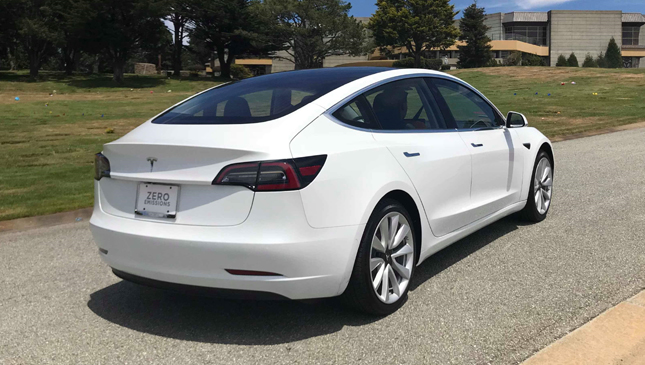 Roughly seven years ago, the electric bug bit me in the form of a red e-bike. It was my first battery-powered transport, and I had no intention of really using it because it was slower than a motorized scooter and was 'fugly' as hell.
As a practical person, though, the fact that you didn't need to put fuel in it and a full charge cost just P7.00 did make sense. My e-bike could get me from point A to B nearly for free and in record time. And just like that, I was an EV convert. This started my obsession with electric-powered vehicles.
Continue reading below ↓
Recommended Videos
Then Elon Musk gave us the Tesla Model S. Initially, it was more of a novelty for me, and I doubted that it would be successful. As an e-bike owner, there was always what we call 'range anxiety' when it comes to battery-powered transports. Simply put, we were afraid of running out of juice. With my e-bike, I can always go into pedal mode, but with a car weighing over two tons, this isn't possible.
Apparently, I was wrong. The Model S turned out to be a relatively great sales success. Soon, the Model X followed. But are these feasible to own in the Philippines?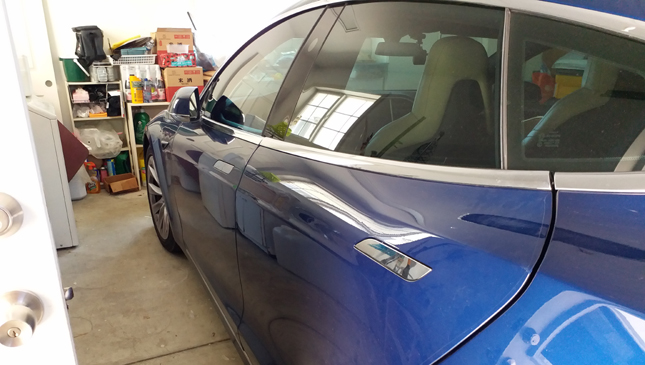 I do have more concerns. First of all, with the technology packed inside, is there anyone here capable of repairing them? Secondly, with the traffic, road conditions and our climate here, I'd probably still have range anxiety despite having over 400km per charge. And with our unstable electric grid, frying a Tesla seems very possible.
Then Tesla unveiled the Model 3 in 2016. Reservations for the 'cheap' Tesla reached over 300,000 units within a week. With the track record of the Model S and X, plus the entry price of $35,000 (P1.87 million), this was the Tesla for the masses.
On a recent trip to the US, I was able to experience and enjoy not only the Model S, but also a month-old Model 3. The first one I saw was the Model S parked inside the garage of my wife's family. Like any car guy, I had to borrow the keys and check it out.
The inside felt like a Japanese Zen garden—everything was clean and simple. The giant touchscreen really does stand out, too. Any smartphone user can easily get the hang of it. I loved every bit of the car, but unfortunately it was not my time to bring it out on the road just yet.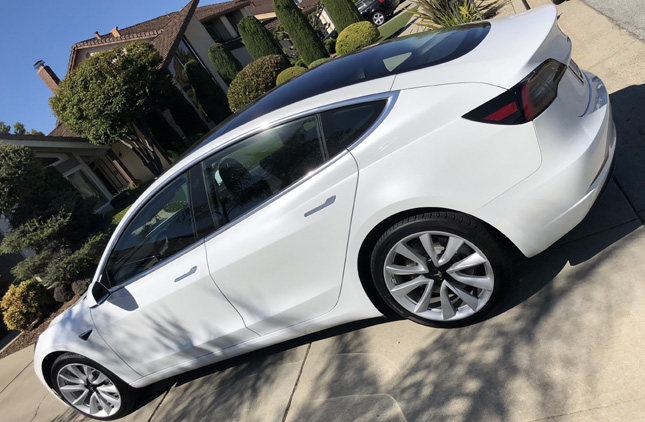 Later on we met up with my wife's cousin and found out he just got his Model 3, and it was parked right outside with a dealer plate saying "zero emissions." I took a quick peek inside and realized immediately what being a mass-produced electric car was all about—practicality. Everything was pretty much like your normal luxury compact car, except it did not have any visible front A/C vents or gauges–just a large Tesla touchscreen and a slim slat running across the dash. Everyone was already tired so it was a brief encounter, but my wife's cousin said he'd let me have a go at it when I was free.
My chance came when the wife's family embarked on a road trip, and the Model S was called to action. With a press on the key fob, the car backed itself out of the garage using its 'Summon' feature. Neat.
Finally it was my turn to take the wheel. With your foot on the brake, just slot the transmission stalk in Drive, and off you go. The first thing you notice in a fully electric car is the lack of noise. The next thing you notice is the regenerative brakes that kick in as soon as you let your foot off the accelerator. Accelerating to freeway speed is a breeze, and 0-100kph feels like a high rollercoaster drop.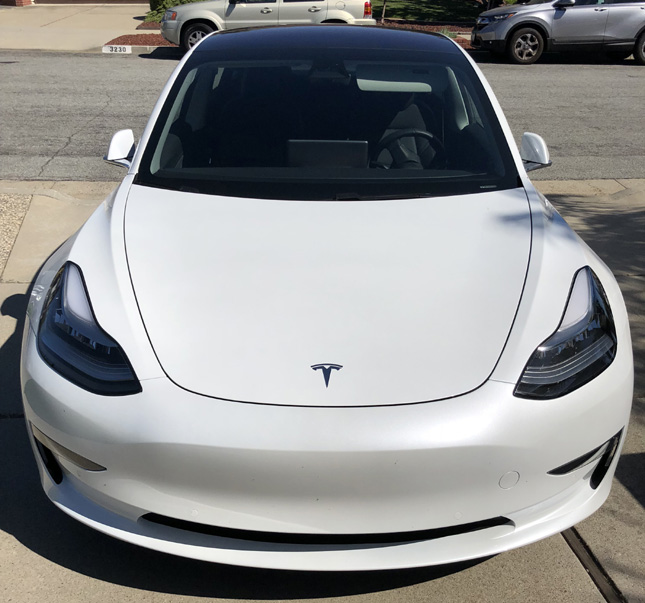 Of course I had to try Autopilot. When a little blue icon lights up on the dash, it means that you're clear to engage Tesla's self driving feature. I still kept my hands on the steering wheel the whole time, but the car knew better. It can really steer itself and take on curvy roads without getting out of lane. The feeling was both scary and exhilarating.
The next day, it was time to try out the Model 3. It was noticeably smaller than the S, but felt more like a regular car. For one, it had more cupholders than its bigger sibling. Though smaller, the big sunroof also makes it feel roomy. The slim A/C vents on the 3 were nice, and I wish all cars had the same type of cooling system. The air is all around you rather than concentrated in certain areas. As for the screen/gauge/control center, I guess with time anyone can get used to it. Everything else felt like the S though, from the way it accelerates up to the regenerative brakes.
My time with the two Teslas was brief but memorable. The whole experience made me want to own one. But with our current situation here, I don't think it will be feasible yet. For now, electric cars will just be a novelty for the rich. But if brought in correctly, I believe it's the change our country needs.