Fancy yourself some off-roading with the whole gang? Then this four-wheel-drive Toyota Hiace from EnduroCo just might be the perfect vehicle for you.
In case the name doesn't sound familiar, EnduroCo modifies common everyday vehicles that you would normally see in urban spaces, converting them into off-road beasts. This Hiace is one of its latest creations.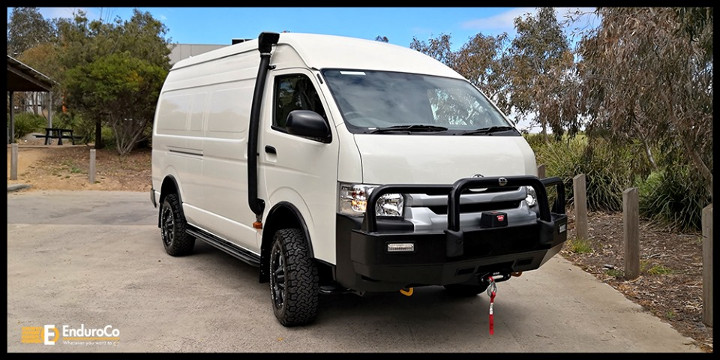 By the looks of it, the van has received the complete EnduroCo treatment. The wheels and tires alone tell you that this Hiace means business. A bullbar covers the vehicle's face, while front and rear winches and a snorkel have been equipped for enhanced off-road capabilities. Of course, this van features a four-wheel drivetrain and not the standard rear-wheel-drive setup.
Moreover, 17-inch alloy wheels and high-profile tires provide a 140mm increase over the Hiace's standard ground clearance. Other things that have been fitted here include rock sliders and a custom rear protection bar and step with dual swing gates for the spare tire and the storage box.
ADVERTISEMENT - CONTINUE READING BELOW ↓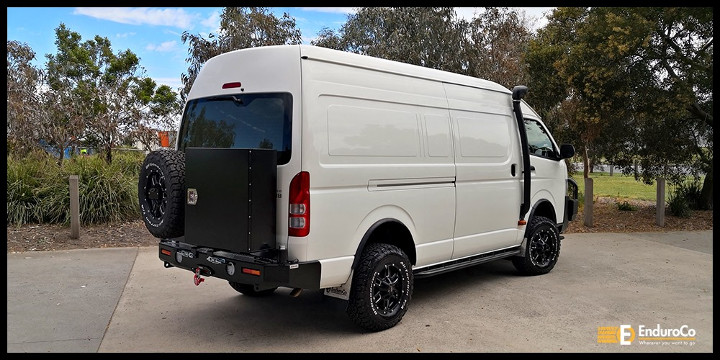 The idea of having a vehicle that can carry a lot of passengers but can also double as an adventure toy for the trail doesn't sound too bad, and it's a nice take on having the best of both worlds. In a way, it's a bit similar to the Hyundai Starex drift bus, only this Hiace was built for a totally different job on entirely different terrain.
What do you think? Would you like to go off-roading in this vehicle?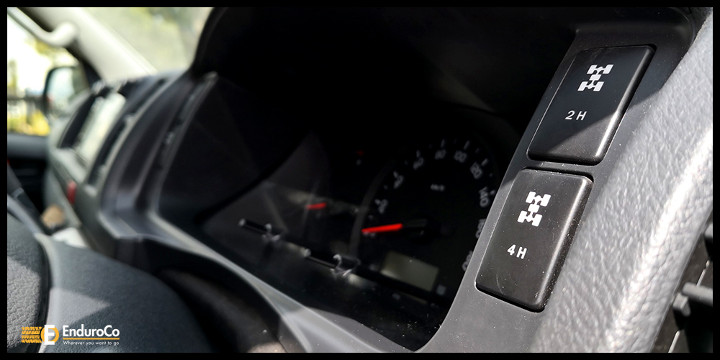 ADVERTISEMENT - CONTINUE READING BELOW ↓
Recommended Videos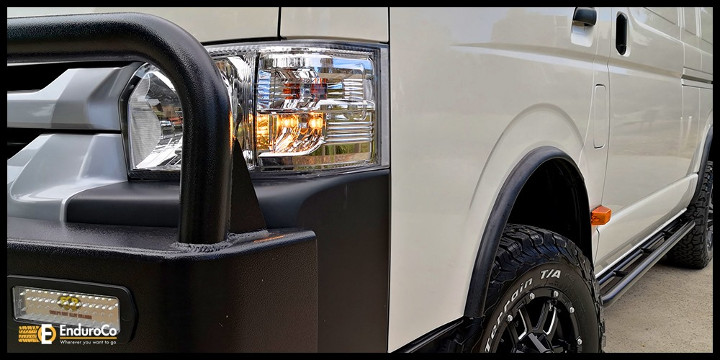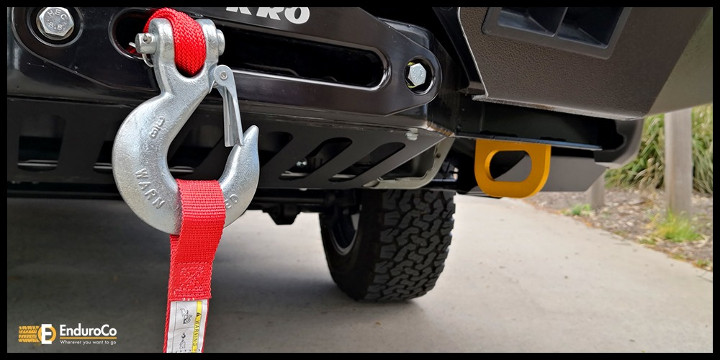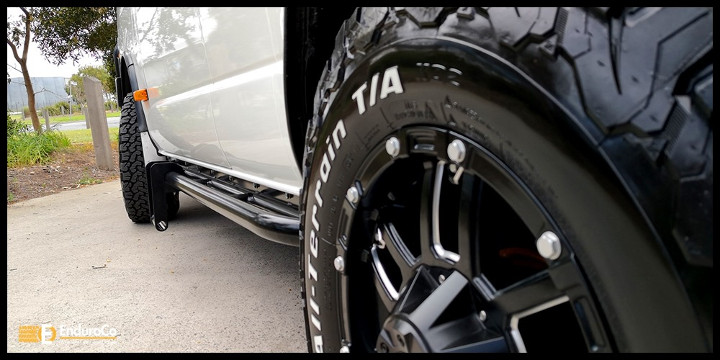 ADVERTISEMENT - CONTINUE READING BELOW ↓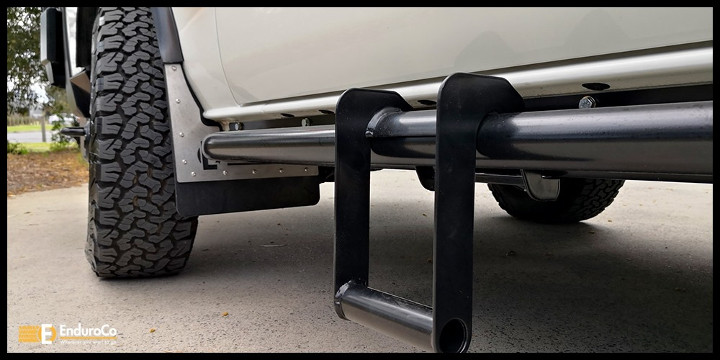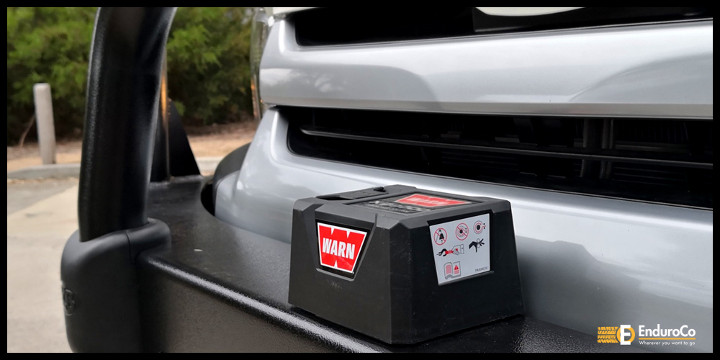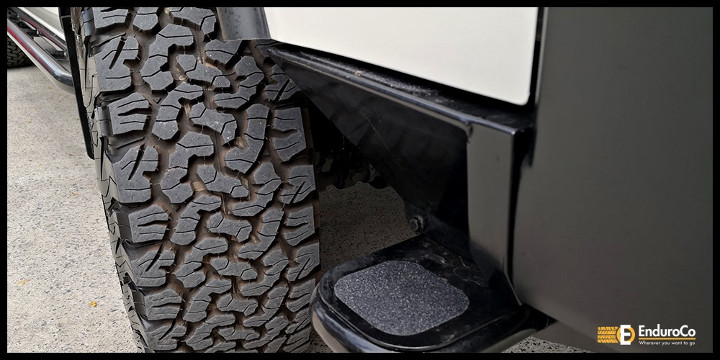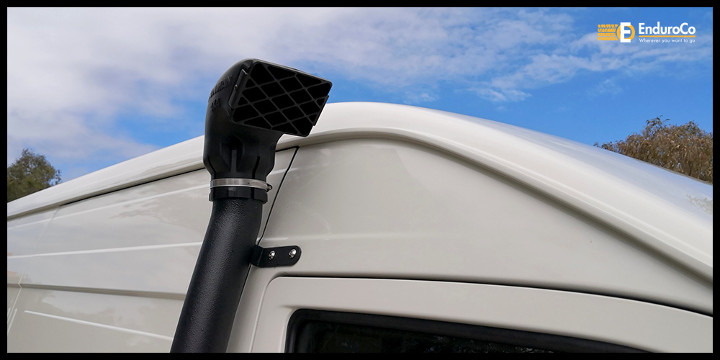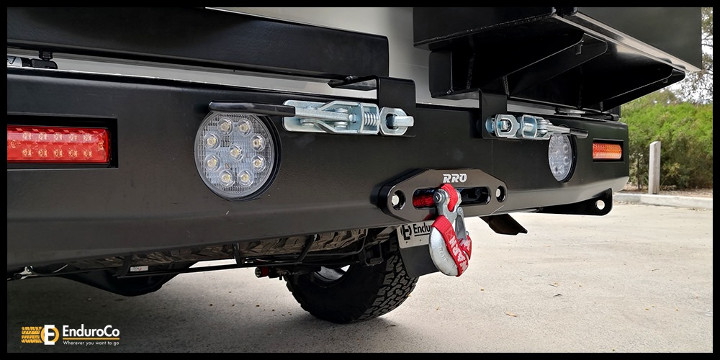 ADVERTISEMENT - CONTINUE READING BELOW ↓