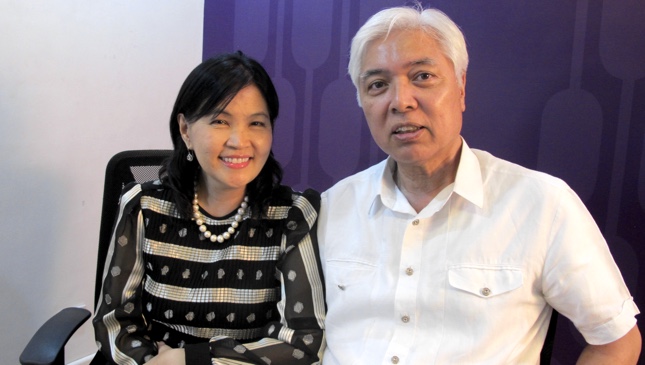 Exactly one year ago today, June 12, Philippine race car driver Enzo Pastor was gunned down in Quezon City while he was on his way to deliver a race car to Clark International Speedway. We distinctly remember our reaction when we first received the news: "Is this a joke?"
Unfortunately--for Enzo's family, friends and fans--it wasn't a joke. Unfortunately, it was a tragic reality.
But nothing was more tragic than the events that unfolded after. The police announced that the shooting was not a random crime, and that in fact it was a premeditated act involving Enzo's own wife, Dalia Guerrero-Pastor, who remains missing as you read this.
On the occasion of Enzo's first death anniversary, his parents--Tomas and Remedios Pastor--came to our office for an exclusive interview in which they opened up about the one episode that changed their lives forever. They're still seeking justice for their son.
To honor Enzo, the Pastor family is holding a prayer gathering today, June 12, 6pm, at the Aeternum in Heritage Park in Fort Bonifacio. Friends and supporters are invited to attend.
Tomorrow, June 13, from 8am to 5pm, a tribute event called "Round 4 Enzo" will be held at Clark International Speedway.
Continue reading below ↓
Recommended Videos
Watch our interview with Enzo Pastor's parents in the video below.
Photo by Vernon B. Sarne
If you're viewing this on a mobile device and can't see the video, please click here.