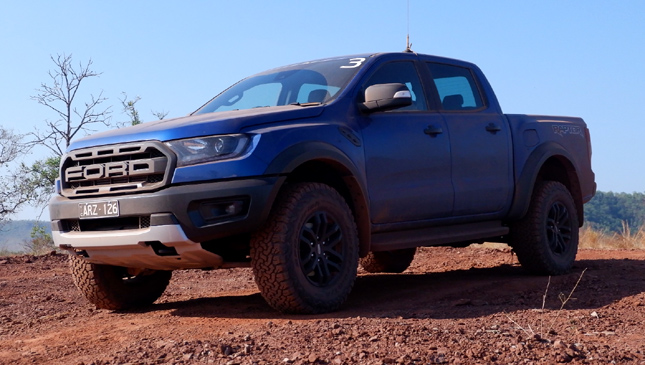 Australia will always hold a special in my heart. I spent 11 years of my life there, after all. So I always feel right at home when I'm in my thongs (slippers), sinking tinnies (drinking cans of beer) while having a yack (chat) to me (my) mates. All while listening to John Farnham's greatest hits.
And if there's one thing I've learned about Australians, it's that they love their pickups (or 'utes' as the locals say). This is a country where many have blue-collar jobs that require hauling cargo, while some simply enjoy the practicality and off-road capability that a pickup offers. On Aussie streets and dirt paths, utes are king.
Continue reading below ↓
Recommended Videos
It was fitting, then, that Ford decided to hold its regional drive of the much-anticipated Ranger Raptor in the Outback. I'm far from a blue collar guy, and I'm not exactly the most outdoorsy person around. But I was still excited to find out if the Raptor was worthy of its hype.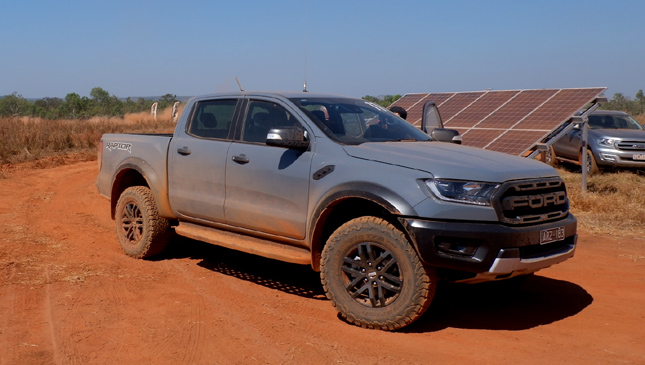 Our trip saw us leaving Darwin and heading down south toward the desert to put the Raptor through its paces. The day included a self-driven lap across different types of terrain, a helmet-clad hot lap with a professional driver, and a small climbing course to test the grip and safety features.
The first thing that stands out about the Raptor is how much more aggressive it looks compared to the regular Ranger. I've always thought that among the local market pickups, the Ranger arguably looks the meanest. The Raptor, though, builds on that and turns it into something scary. The blacked-out Ford badge on the grille is loud, and tells you that this is a different kind of blue oval model. The black theme continues underneath with the bumper and foglight housings.
Under that is a huge (and it really is big) skid plate that rounds out the front fascia. Along the sides are beefy haunches, a design necessity thanks to the big 33-inch all-terrain tires. Behind those are 2.5-inch Fox shock absorbers. It's a bulky package to say the least, and a long one as well—the overhang of the truck bed reminds me of my struggles parking the Expedition.
Inside, the cabin features two bucket seats with suede inserts for better grip during harrowing off-road runs. Amenities include an 8-inch touchscreen, SYNC 3, and a cooled center console. If we're being honest, the interior wasn't quite what we expected. It's largely a carry-over from the regular Ranger, for better or worse; the steering wheel still doesn't have telescopic adjustment, for example. The push-button start and magnesium paddle shifters are a nice touch, though.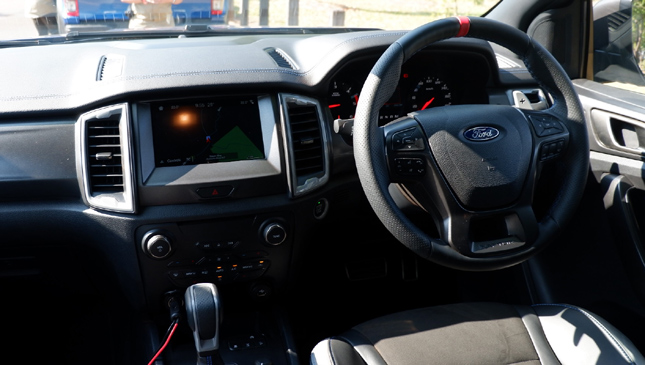 What we do have to commend are the front seats. Those buckets really do wrap around your body and keep you from swaying during rapid undulations. They're really well-bolstered, too, cushioning your butt for when you inevitably lift off from a big jump. Well done, Ford.
And speaking of comfort, we really do have to tip our hats to the Raptor's engineers for a job well done on the ride. The shocks and dampers are a winning combination that keep you comfortable on any kind of surface. The experience is plush on normal roads, without any of the rattling you'd normally associate with an empty pickup bed. On the off-road jumps we went through (the kind that make you wince upon entry), the landing was actually bearable on our lower backs. We simply went up, fell back on the comfy seats, and cruised along as if we just mistakenly went over a small speed hump.
Ford explained to us that they designed the Raptor in such a way that it doesn't have the usual rebound you'd feel from a car after making a big leap. It simply lands, levels out, and carries on. We know that not every Raptor buyer will take it off-road, but an adaptable and comfortable ride is a plus for anyone. The big tires, meanwhile, naturally offer plenty of grip on different surfaces. Even on the shifting sand where our instructor encouraged us to let the tail go out, the tires' grip (and the traction control, admittedly) saved us every time.
The Raptor is powered by a 2.0-liter, four-cylinder bi-turbo diesel which offers 211hp and 500Nm. That smaller powertrain, remarkably, offers more power and grunt than the regular's 3.2-liter with its 197hp and 470Nm. It's paired to a 10-speed automatic with magnesium paddle shifters. Right away, you feel that there's plenty of power available, but it takes a while to translate on the road. There's a second or two of turbo lag at the lower revs before the engine gets going. Once it does, its sound is surprisingly gasoline-like.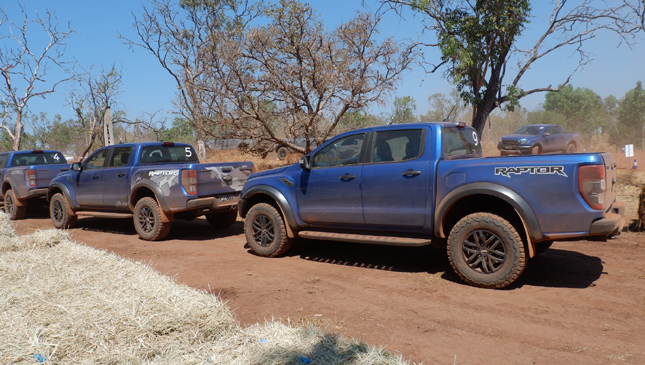 The 10-speed automatic transmission shifts consistently at around 2,000rpm, even past 100kph if you take it easy. This gives a positive impression of its potential fuel economy. The Raptor feels agile when picking up speed, more so than the regular Ranger. The steering is light, though you do feel it stiffen up quite a bit at highway speeds.
After our Aussie adventure, we were left with a lot of questions: Will we get the same amenities as our neighboring countries? How will the cushy shocks and dampers deal with our poor road conditions? What price point will it be set at here? And will it be competitive within its segment as a result?
Ranger Raptor, the Philippines awaits you.