"I have always wanted to put a really, really large engine into a normal passenger car," says Daniel Werner, Top Gear's new favorite Swede. So, that's exactly what he's doing. The car in question is an ex-police Ford Crown Victoria. And the engine? A 27-liter Rolls-Royce V12 from an actual tank.
Yep, a tank. The 'Meteor' engine was developed during World War II and used in British tanks like the Challenger, the Comet, and the Centurion until the mid-'60s. And it's not a million miles away from the 'Merlin' engine that powered the Spitfire, the Hawker Hurricane, and the Lancaster bomber.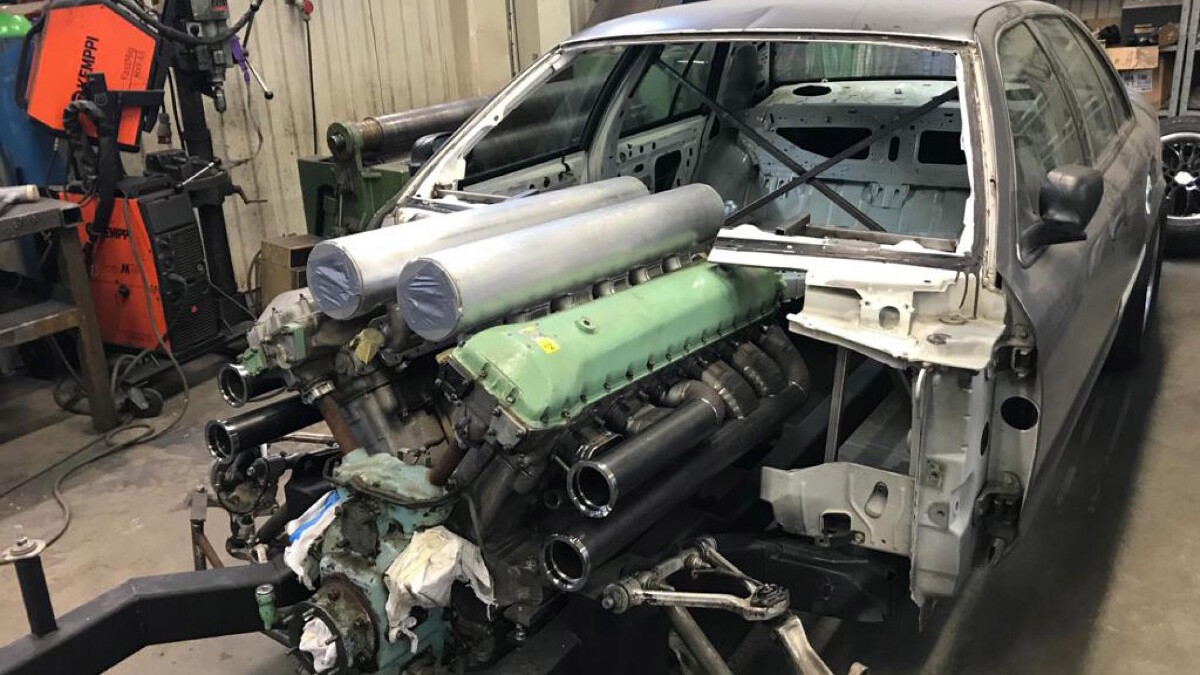 Werner had spent years looking for a colossal engine he could actually afford, but eventually came across a chap in Finland who'd bought 50 Meteor engines from the Swedish military. Luckily, he had a few going spare...
As for the car, Werner needed something big, ideally with a separate chassis. He wanted an old Rolls-Royce—how awesome would that have been—but he eventually settled on a cheaper, newer Police Interceptor-spec Ford Crown Victoria. Of course, the Crown Vic and its siblings, the Lincoln Town Car and the Mercury Grand Marquis, were among the last body-on-frame cars built.
ADVERTISEMENT - CONTINUE READING BELOW ↓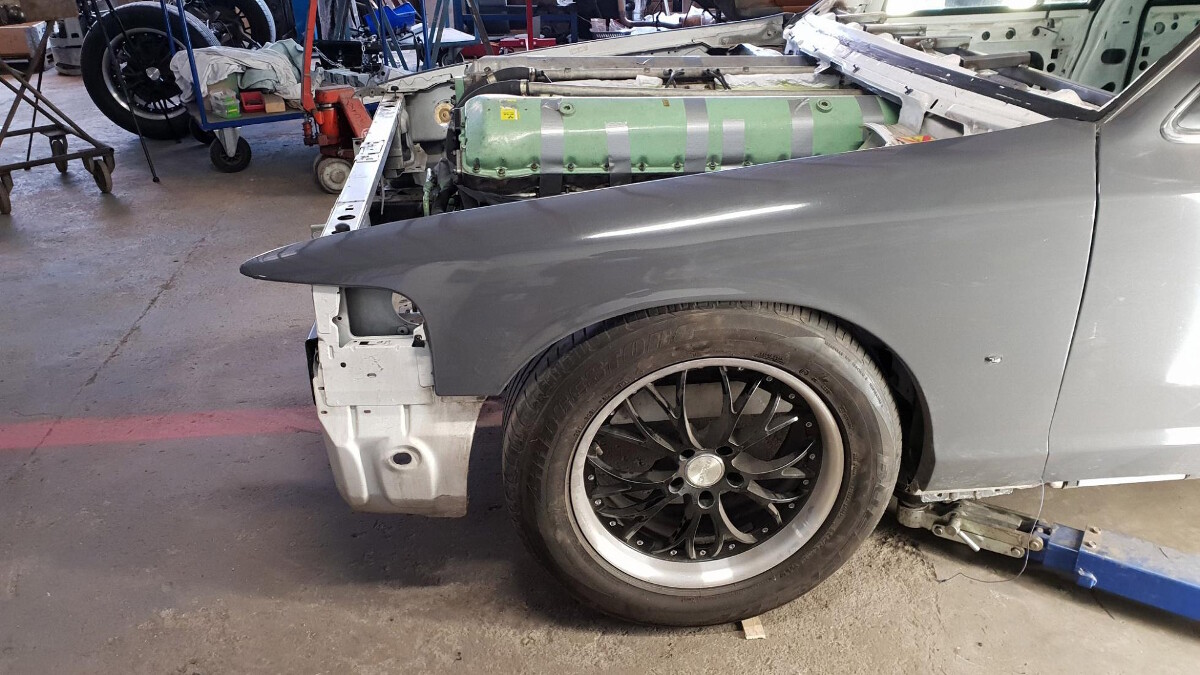 The project is still a while away from completion, and you can track its progress on Werner's 'The Meteor Interceptor' Youtube, Facebook and Instagram pages. He tells us that "basically everything has been a challenge," and that he's had to seek help from others with more knowledge of the Meteor engine and its peculiarities.
A few years back, a chap called Charlie Broomfield managed to install one in a Rover SD1. He helped Werner hook the engine up to a custom military-spec Alison transmission. Meanwhile, a couple of guys from northern Sweden who have a boat powered by two Meteor engines, helped Werner hook his engine up to a modern ECU and fuel-injection system. Pretty much everything has to be custom-made or adapted, and Werner is having to chop and strengthen the Crown Vic's front end to take the massive weight.
Among other things, Werner has swapped the Meteor's old-fashioned magneto ignition system for coils, fabricated custom aluminum intakes, and fitted stronger rod bolts designed for tractor-pulling so it'll rev higher. He will also equip the Meteor with two ginormous turbochargers. Because why the hell not.
Ultimately, the Meteor Interceptor should be good for 2,500hp and over 320kph. It should also produce around 5,146Nm of torque at 3,400rpm, which is just about enough to spin the world backwards.
We can't wait to see this thing up and running.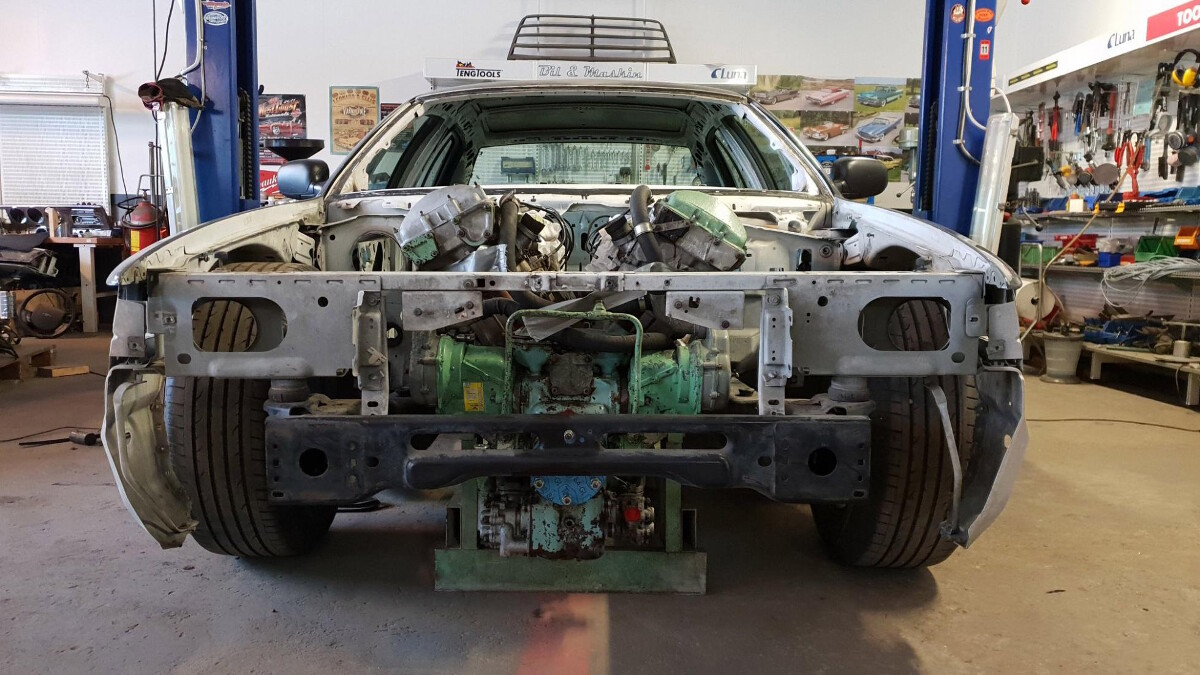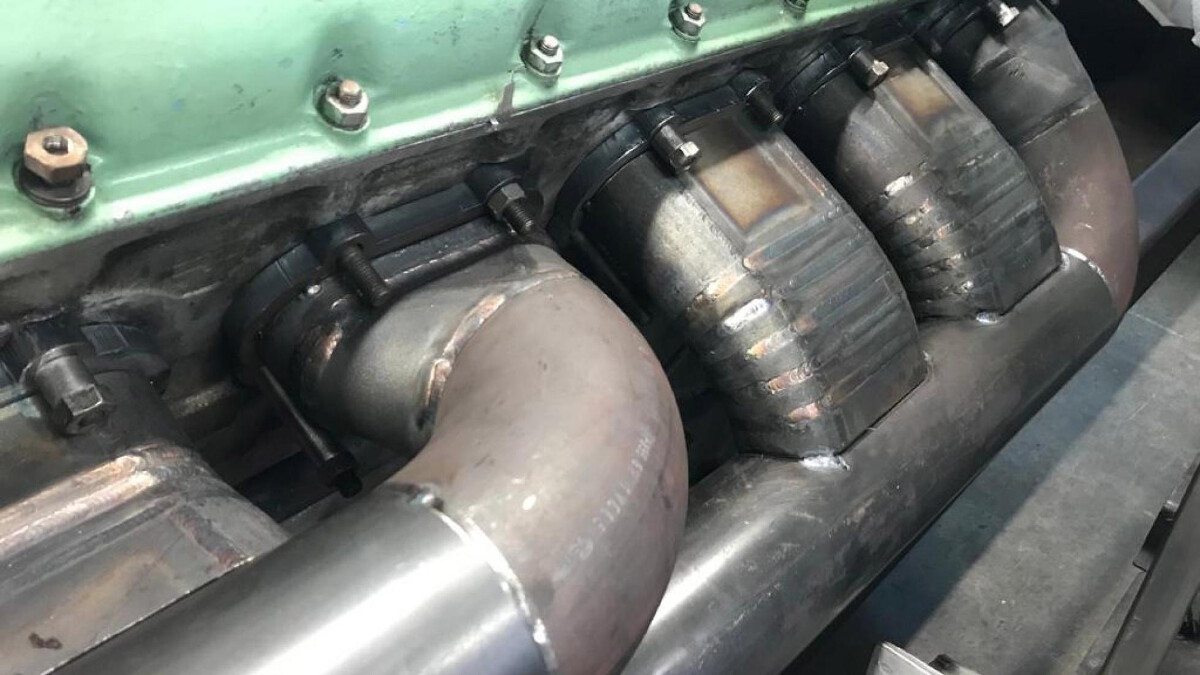 ADVERTISEMENT - CONTINUE READING BELOW ↓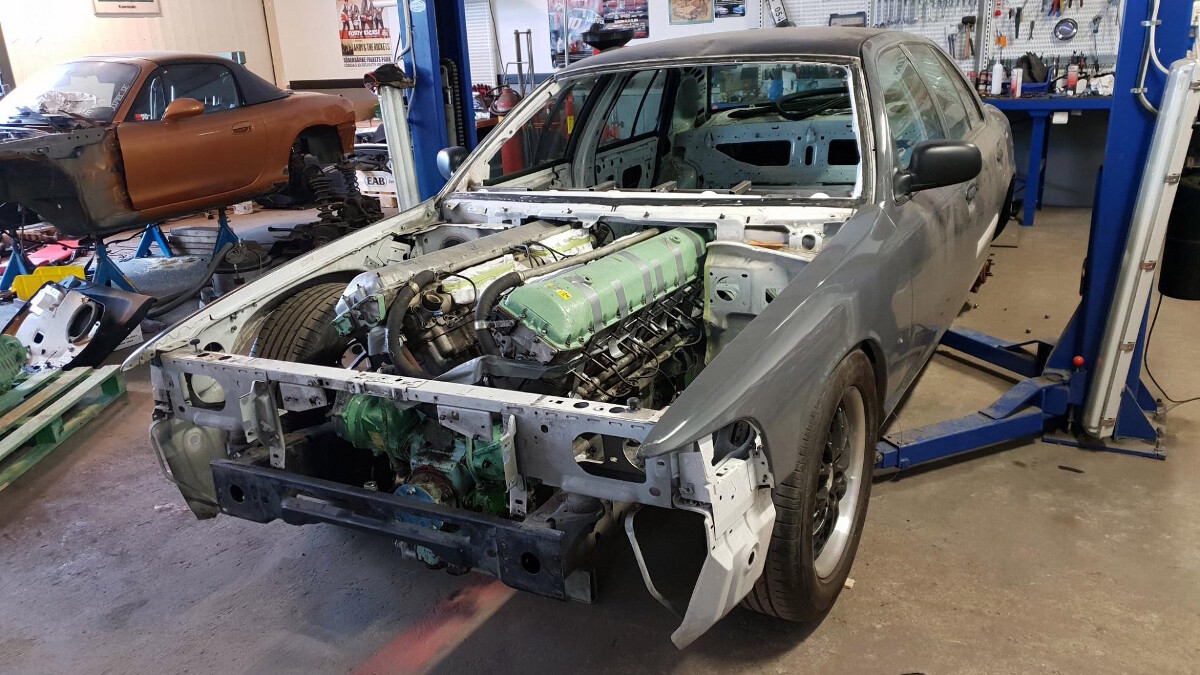 Lead image: Patrik Karlsson at Kometfoto. Check out his Facebook and Instagram.
NOTE: This article first appeared on TopGear.com. Minor edits have been made.