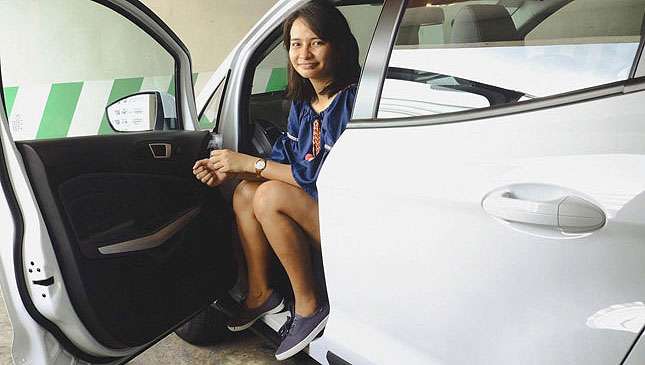 What does fashion have to do with cars, you ask? Well, we didn't know exactly, until Ford Philippines invited us for a 'fashion challenge.' Little did we know that we'd get schooled on shopping and haggling, which are handy skills when buying a car, too.
Using the Ford EcoSport, we were instructed to drive from Ford Manila Bay to Lucky Chinatown Mall. The challenge? Buy a tropical road trip-themed #OOTD from head to toe in Divisoria with only P1,200, and snap a photo with the subcompact crossover and upload to Instagram.
ADVERTISEMENT - CONTINUE READING BELOW ↓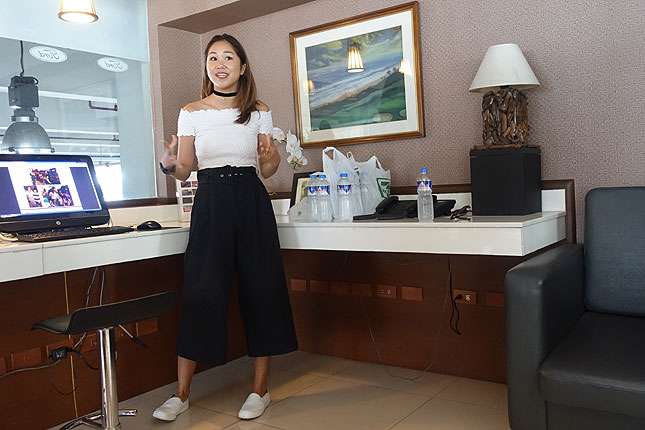 Fashion influencer and stylist Yuki Tansengco briefed our small group of motoring and lifestyle journalists about the challenge's mechanics and the OOTD look we're aiming for. Thankfully, she also provided us with shopping tips.
It's not about the price or the brand, she said. "It's about what suits you and fits you well," the bubbly fashion stylist added.
ADVERTISEMENT - CONTINUE READING BELOW ↓
Recommended Videos
We only had about a few hours to complete the challenge, so we wasted no time and hopped on to our designated car. With print staff writer Elaine as navigator and yours truly as driver, we took the 10km route with patience. We were crawling in traffic most of time, with the '90s music from the radio keeping us relaxed. I guess the EcoSport is meant for this slow-moving traffic, I thought. Earlier this morning, we drove to the airport and the subcompact crossover struggled to overtake a midsize SUV. What good is a mind-boggling horsepower and torque figure if you'd be stuck in gridlock most of the time anyway?
Thankfully, the cabin was comfortable. Its wheelbase of 2,521mm offered our passengers at the back enough leg room. Later, the backseats would be our makeshift dressing room. The A/C system was thankfully good enough to battle the heat outside. It drove very much like a car, but it tackled steep parking driveways with ease.
ADVERTISEMENT - CONTINUE READING BELOW ↓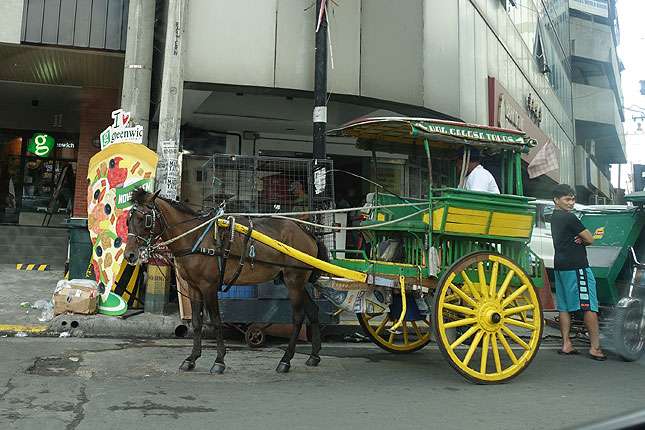 We arrived in Divisoria's busy vicinity with about an hour to shop. "Go for the sale rack, and scour the higher floors, where prices may be lower," I recalled of Yuki's advice.
One floor could already offer us everything we needed. Instead of picking up the first off-shoulder dress that I could find, Elaine and I decided to further look around, hopeful to find better deals.
ADVERTISEMENT - CONTINUE READING BELOW ↓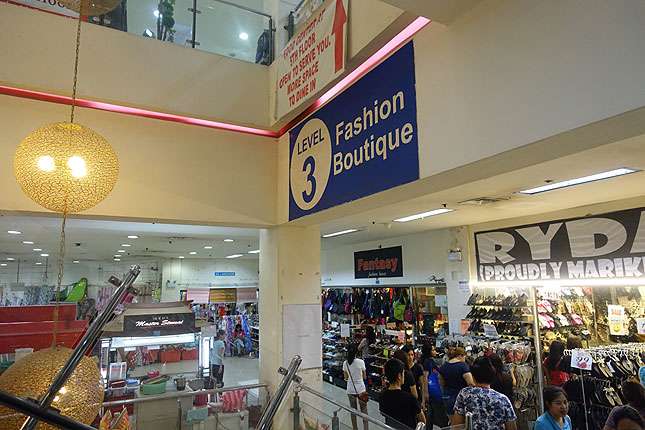 "Think rompers, sundresses with tropical fruit prints, and oversized hats," Yuki said. We found several pieces that fit this theme, but hesitated to even try them on.
"I'd buy any of them in a heartbeat for a model to wear, but they're just not something I'd dare to wear," Elaine said as we left another booth to check out the next stall's dresses.
ADVERTISEMENT - CONTINUE READING BELOW ↓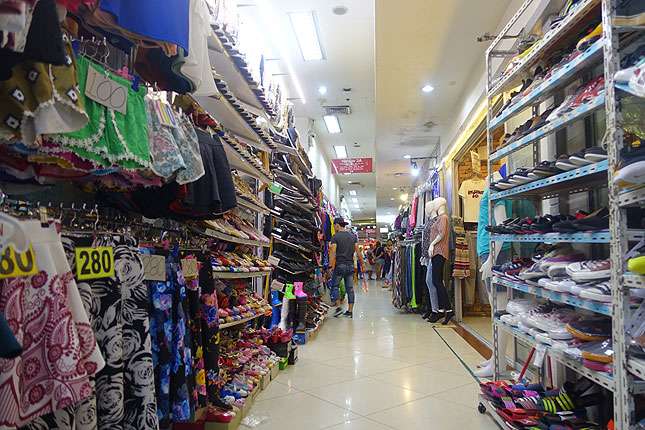 When we're finally pressed for time, we both opted for our own version of a road-trip outfit: a pair of shorts, comfy tops, and a pair of sneakers—the latter of which we haggled for by saying we didn't allot that much budget for shoes.
Taking the OOTD shots was another challenge altogether. Both more comfortable behind the camera, we awkwardly sat and posed with the EcoSport. In the end, we saved P100-200 from our pocket money and we were glad our outfits got a nod from our cheery fashion influencer. Mission accomplished!
ADVERTISEMENT - CONTINUE READING BELOW ↓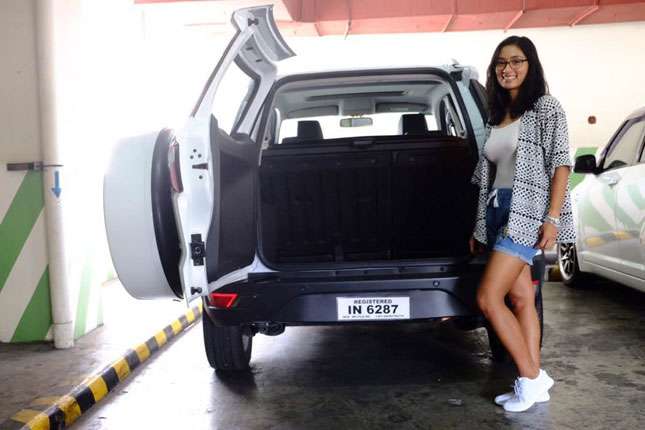 By the time we left Manila with Elaine behind the wheel, the skies had turned gray. The drizzle turned into downpour as Waze led us to unfamiliar roads to avoid traffic jams. We didn't have to pull over and wait for the rain to stop, thanks to the EcoSport's 200mm ground clearance.
ADVERTISEMENT - CONTINUE READING BELOW ↓
As we waited for the light to turn green at one intersection, I examined the EcoSport's cabin. It's not a plush one, but it's comfortable enough for drives around the city. I thought about the long day we had and the racks of clothes from which we had to pick our outfits from.
Shopping in Divisoria is akin to car-buying. The Philippine automotive industry is one big mall for the aspiring car owner. There are several options to choose from. You pick one item among the rest because you feel comfortable wearing it and not because it's in vogue. Ultimately, you choose a car you'd want to drive, not a vehicle that's a default choice among people your age.
Every Divisoria find has a strong selling point, just like every car. For automobiles, it can boast an affordable price tag, a solid brand reputation in the market, the fuel economy only hypermilers get, or the jaw-dropping performance numbers. Smart buyers don't let unimportant factors dictate their decisions. As Yuki said, "it's not about the price or the brand; it's about what fits you well." In the end, the car to buy is one that suits your needs and lifestyle.
ADVERTISEMENT - CONTINUE READING BELOW ↓
We're a few kilometers away from our office, and the rain hadn't subsided yet. The EcoSport remained undaunted by Mother Nature's gloomy mood. Then I realized this subcompact crossover has remained a common sight in Metro Manila because it's the perfect fit for the city dwellers. It has a reputation for being slow, but like a pair of trusty sneakers its specs are just right for the busy streets, rain or shine.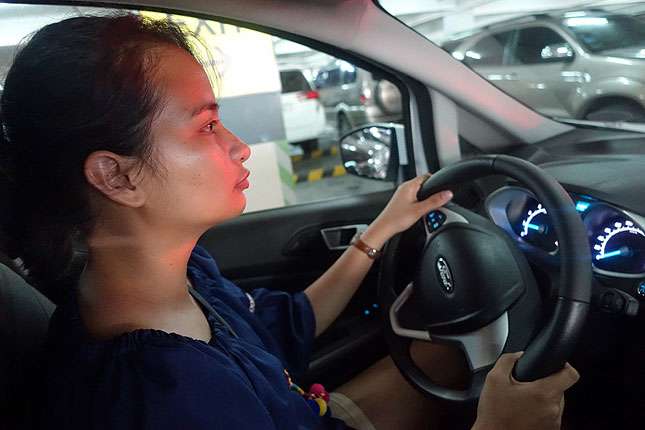 ADVERTISEMENT - CONTINUE READING BELOW ↓